One of the major shifts in today's business world is the transformation from project-oriented data usage to a data-driven culture in companies. Instead of making decisions based on instinct, enterprises are leaning toward data. In this blog, we will explain data-driven culture meaning and how to create one.
What Is A Data-Driven Culture?
A data-driven culture is the practice of replacing gut feelings with decisions backed by data and facts, for example using advanced analytics models and qualitative data to forecast profit and revenue.
The concept of a data-driven culture regards data as the primary source for utilizing insights in each department of the company. Though organizations have always been intrigued by their numbers, the extent of data use is implemented at a higher level in a data-driven culture.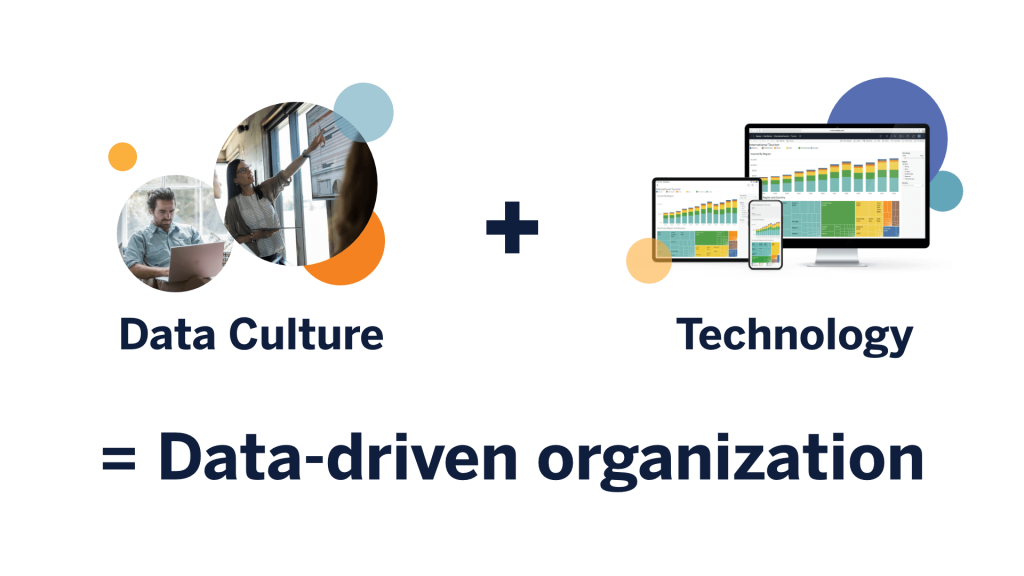 The main objective is to allow all employees to actively utilize data to improve their everyday work and to effectively leverage a company's potential by making decisions more intelligent, initiatives more efficient, and competitive advantages more remarkable.
The ultimate goal is to construct a cultural framework that lets every member of the organization collaborate to transfer data at the center of decision-making – from the data owner to the business analyst, to the data scientist, and finally to the staff who will use it in their business department. This involves discovering new, data-driven use cases, identifying patterns in data, and experimenting with analytics solutions to find what really works in operational processes.
The preconditions for building a data-driven culture are access to data, management of usage and quality of data, methodological knowledge on how to examine data, and proper technologies to prepare and examine data.
What Are The Benefits of Creating A Data-driven Culture?
The volume of data in every area of life is increasing rapidly. People and businesses today are continuously producing large amounts of data – the speed, variety, and complexity of data are also growing.
Most organizations already collect insights from their data. However, a data-driven culture should not be considered aimlessly following figures. It should promote the advancement of data manipulation skills and critical thinking, which allows companies to make their decisions based on trusted data, as well as know when it's better not to do so.
Here are some advantages of applying a data-driven culture.
Promote Decisions Guided By Data
One of the most crucial benefits of a data-driven culture is undoubtedly that it directs decisions depending on data that has been effectively gathered and utilized.
Overall, using statistics and worthwhile information to take marketing actions can bring strategic insights that are in keeping with the objectives of a project. Although ideas based on feeling sound tempting, there is no assurance they will work, is there?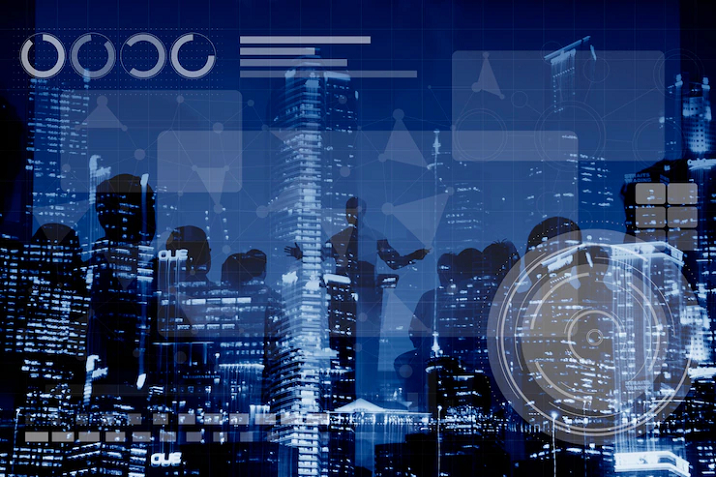 For example, within a data-driven culture, your ideas will be more in line with the business persona and its requirements. In other words, it's possible to customize strategies for each step of the buyer's journey
As a result, you can predict solutions and bolster your connection with your target segment, helping the business stick out in the market and convey the right message to your ideal customer.
Optimize Processes
So, when you know where to search for data and how to utilize it for valuable insights, you can optimize the internal processes of a marketing business or agency.
You don't have to spend time on ideas you're not sure whether it works or not and as a result, you will become more strategic in organizing, implementing, and even maximizing project-related investments.
Add Value To Your Product Or Service
By making data-based decisions and optimizing processes, you will increase the value of the product or service you offer to your customers. Greate results are linked to successful strategies.
For instance, suppose that you have analyzed data from Google Ads and chosen to optimize your customer's investment in ads. Those ads will have better performance on the same budget.
Then, your biweekly or monthly digital marketing report will indicate that you boosted the value of your work. You will get data to show how you derived insights, how they contributed, and define future processes.
Encourage Data Democratization
A data-driven culture allows reducing gatekeepers that produce a bottleneck at the gateway to the data. In many cases, the IT department will be the "owner" of the data, while users of this data need to go through it. Therefore, a data-driven culture can democratize the data to more business users for the decision-making process.
Improve Transparency And Understanding
Offering every member within a company access to data can boost transparency. Data sharing delivers a message to stakeholders, clients, and employees that you belong to a culture of informing employees and improving data engagement.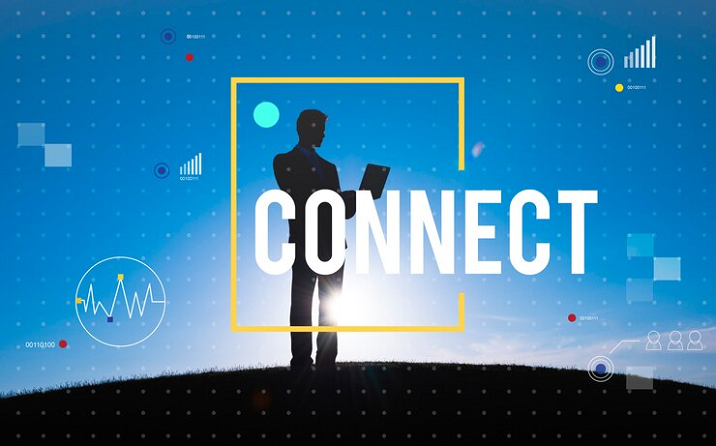 As everyone can access data, they also have the chance to enhance their understanding of that data. This can lead to new insights from all levels of the organization since people come to know how metrics are composed and how attempts drive. Moreover, team members can even take advantage of data to detect problem areas and draw a game plan for how to implement necessary enhancements.
4 Components of A Data-driven Culture
It's easy enough to describe how to integrate data into a decision-making process. But it's difficult to make this normal, even automatic, for employees – a change in mindset that shows a tough challenge.
There are four different components of a data-driven culture, including Data Maturity, Data-driven Leadership, Data Literacy, and Decision-making Process. Let's explore these 4Ds now.
Data Maturity
Good data maturity is the basis for a data culture. It processes the raw material and its management. A company with solid data maturity has high-standard data quality, and there are available checks to sustain it.
For a high level of data maturity, it's crucial to have metadata management in place and make sure it is aligned with the KPIs. Accordingly, you should record Data Lineage, which helps understand what occurred to it since its origin. Moreover, there should be a strong data governance structure, and employees have the proper level of access to data depending on their decision-making demands.
Other factors that impact data maturity are ease of access, usability, and scalable and agile infrastructure. For instance, if an organization has an archaic infrastructure, it will take too long to access data. In these cases, the company will not leverage data that is not simply accessible. Plus, organizations spend much time validating and creating alignment instead of the impact if there is no alignment of the KPIs.
Data-driven Leadership
Leaders determine the culture of any company. To build a data-driven culture, leaders need to step up and lead by example. A data-driven leader raises the right questions and makes his/her team responsible, ensuring data is employed, and a structured process is followed. The leader considers data a strategic asset and makes "think and act data" a primary strategic priority.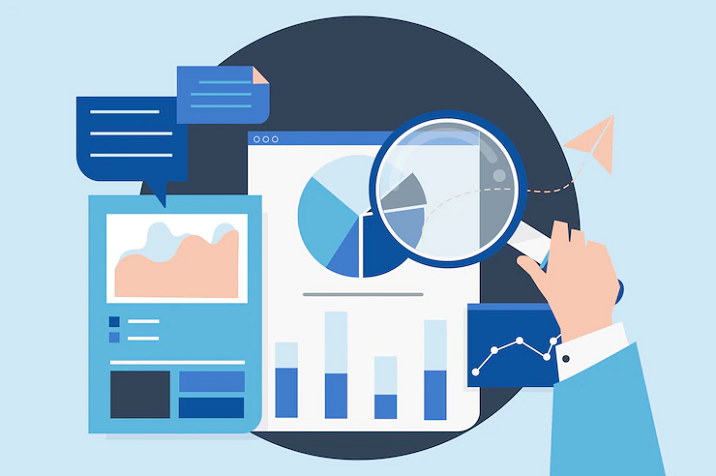 For instance, a firm is going to adjust the default pricing for an app from annual to monthly subscriptions. The leader should guarantee that the teams are making decisions depending on data. The team will reach the decision according to an experiment – that with proper planning, the same size is satisfied. Furthermore, the experiment should indicate whether the uptick in the difference by adjusting the subscription plan is statistically crucial.
Data Literacy
Data literacy means the ability to read, utilize, absorb, and interpret data toward consequential discussion and conclusion. For a company, data literacy does not mean employees deeply understand how to use and interpret data. It calls for everybody to get a specific level of data literacy based on their job role and the decisions they need to take.
Decision-making Process
Data needs to become an essential part of the decision-making process to gain the best value.
Is there a planning mechanism to select between projects to work on or whether there is a lookback mechanism to review the decision?
For instance, If the marketing budget is distributed depending on the estimated return of investment, data might be employed to make decisions.
Key Factors to Successfully Build a Data-Driven Culture
If you want to foster a data-centric environment, you'll want to focus on these 4 factors:
1. Change the Mindset
For your people to embrace data, it's important to change their collective mindset, which is quite challenging. You'll need to be both patient and persistent when leading your team in a new direction. The following focus points can help with shifting the mindset:
Executive sponsorship: If your leaders don't show faith in data, it's going to be very hard to expect others to have a data-driven mindset. Set an example for your employees is one of the most feasible methods if you want to build a data-driven culture.
Quick wins: One of the best change management techniques is to create quick wins. When your people see and experience the evident advantages of using data, it is easier to encourage their demand for change.
Experimentation: Data-driven enterprises like Amazon are always willing to try on new ideas, make mistakes, and iterate. When you test everything, you'll understand and be familiar with the significance of data to make informed decisions and help innovate more quickly.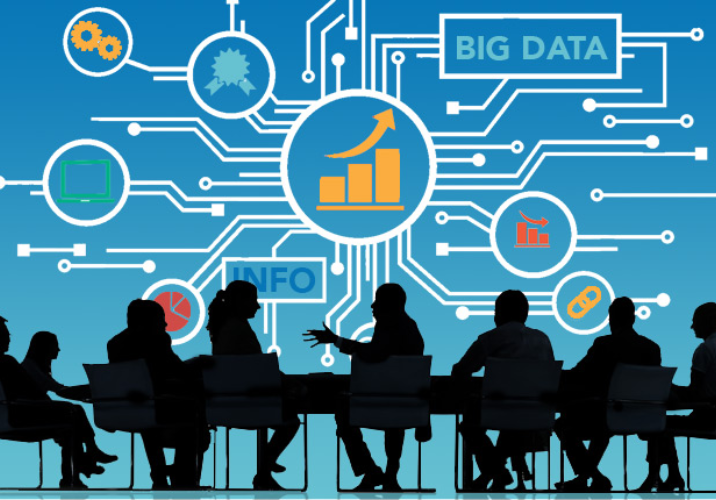 2. Improve the Skillset
To be successful with data, your people will need particular data-related knowledge and skills. This way, you don't need to hire a brand-new data team. The following key points can help improve your employees' skills in data.
Data literacy: Data is not so valuable if one can't read it. Therefore, make sure your employees receive adequate and proper training on how to read and understand the necessary data.
Data storytelling: Not just data literacy, people need to be able to deliver chief insights they collect in the data to others. This includes combining data, narratives, and visuals efficiently to make sure it's easy to understand insights.
Analyst resources: Don't overlook the importance of the quantity of data experts in your company. Many businesses have done so and now; there's not enough data trainers and coaches who can help the rest of their co-workers become more data-savvy.
3. Sharpen the Toolset
Gradually, companies can accumulate a host of systems and tools. However, this siloed scenario can often be a hurdle rather than a boost to the development of a data-driven culture. These key points should be taken into serious consideration if you want to build a firm tech foundation for cultivating a data-driven culture:
Single version of information: However, many data systems your organization has, you need to develop a common data language. Your organization will need a single view of your operating metrics as the real, trustworthy numbers.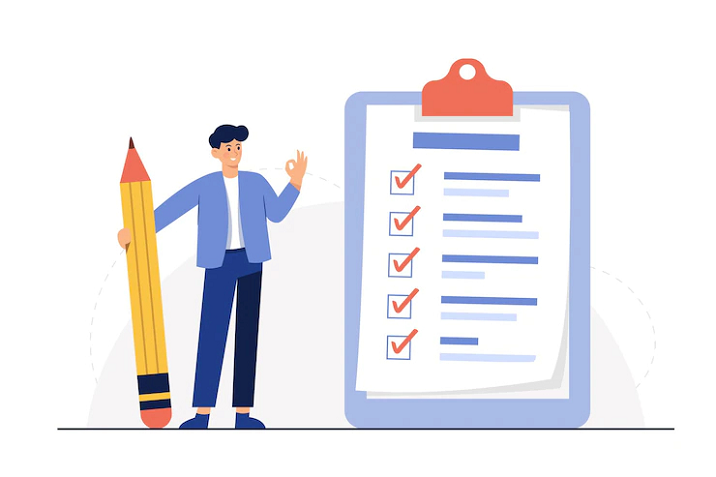 Self-service model: It is important that you can democratize the data to more business users. By doing this, you both free up navigate your analysts and data scientists to focus on more strategic projects and also enable employees to enhance data more regularly.
Automation: These days, many of the laborious analytics tasks such as data cleansing and reporting can be automated. You'll want to assign as much of the data burden to machines so that human intelligence can be spent more productively.
Process integration: Your analytics tools can be more powerful if you know to integrate them into your current processes or systems. For instance, you can boost the productivity of your meetings by utilizing dashboards as meeting agendas.
4. Solidify The Dataset
The relevance and high quality of the data will determine whether it is appreciated or not by people within your business. These focus points help you to ensure your data is useful, trusted and secured:
Strategy alignment: Many companies fail to clearly define and put through what their core priorities are. Your data will only be helpful if it is closely related to measuring your business performance. It's imperative that your analytics tools remain closely aligned with your business strategy over time — or the output (data) will be less and less useful.
Data governance: If you consider data a business asset, you'll want to maintain its security and quality. Nevertheless, it's important to balance oversight with accessibility so that the desire for compliance doesn't overshadow people's capability to create value with the data.
Data privacy & security: To mitigate potential risk, you must ensure data privacy is appreciated and data is utilized under security. Business users should be fully trained on the consequences that can happen when data isn't rightly protected. A part of cultivating a data-driven culture is helping everyone know they play a role in securing these digital assets.
5 Steps To Prepare Or A Data-Driven Culture
Step 1: Ensure Transparent Communication

The initial step to take when building a new sophisticated data ecosystem at your company is to convey the intentions to all employees. Most of the time, considerable changes in operations seem overwhelming. By discovering new needs, your vision, and expectations of the transformation, you stimulate employees to directly join in enhancing the organization's services, internal processes, and working conditions.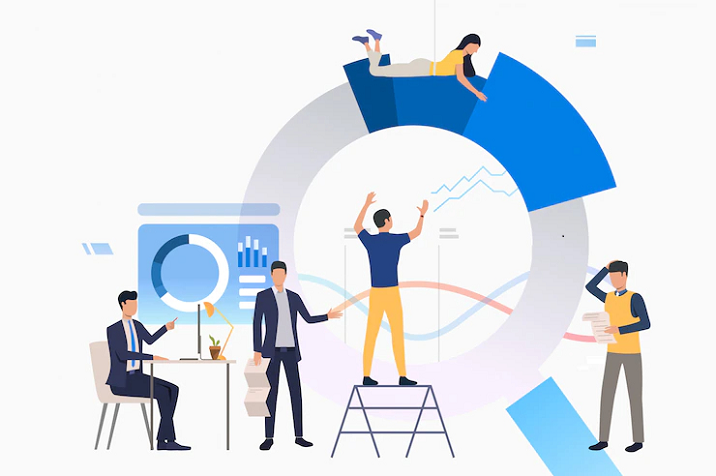 Another major step is to begin practicing what you preach. Ensure that higher executives at your business lead by example, and habitually depend on concrete data during discussions and meetings. As the transformation begins at the top, employees find it simple to follow suit and apply the data-driven approach, because it enables them to create more valuable contributions and keep up with their supervisors.
Step 2: Ensure Simple And Secure Access To Data
Data can be regarded as an asset when its accuracy is trusted, its provenance is well built, and its security is assured. Meanwhile, optimal usage of data requires governance and openness. To ensure this, you should contemplate a layered approach to make data available in a manner for which its governance, confidentiality, and security are not compromised.
Step 3: Keep Your Data Clean And Updated
It's very arduous to analyze and derive something valuable from poorly organized, imprecise, dated information. Hence, you should build clear mechanisms regarding the accumulation, storage, and analysis of data.
Ensure all your data inputs are gathered in a specific location for better integration and frequent updates. From that, your employees can access the most recent information from one place and make more informed decisions.
Step 4: Build Agile Multi-disciplinary Teams
People, not tools, will decide the future of a company. Hence, to establish a fact-driven work environment, organizations should invest in the skills of their people. Ensure that every team has at least one member who's properly skilled and experienced in data analytics.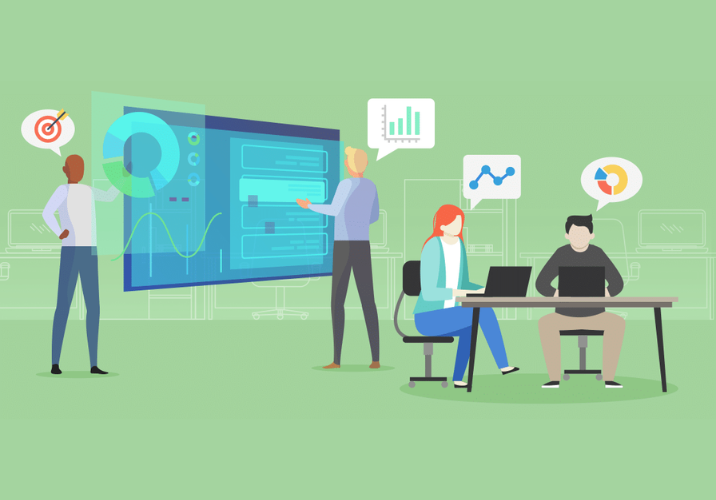 The data-driven journey requires the retraining of the workforce in analytical skills as well as in mindset, so that the employees can know how data-driven decisions are taken and how they contribute to the development and performance of the business. In brief, big data and analytics education and training is crucial for constructing a data-driven culture.
The choice of right data analytics and visualization tools also stimulates the data adeptness of your employees. At Synodus, you can find reliable analytics solutions for your business that allow you to make the best use of the available data resources.
Step 5: Grow Reward Mechanisms
Sharing data successes is vital to inspire others and promote a healthy, competitive, data-driven culture. To share the results gained by a team or an individual, you can employ various communication tools, such as blogs and videos, set up special meetings, or share the results on your company portal.
Bear in mind that you select initiatives that go in line with your business's long-term strategy. For instance, if your objective is to enter new markets or collect more information about your target customers, you should recognize and reward the initiatives that help you move closer to these strategic goals.
If not communicated across an organization, data is useless. To derive the right information and insights from unstructured and structured data, it's vital that you concentrate on building a data-driven culture that provides employees with the resources and skills they need.
How To Create A Data-driven Culture?
Step 1: Establish A Data-driven Mindset For Business Leaders
Data-driven culture needs to develop from the top managers and leaders. They set an example of using data and facts to back their decisions. Employees will follow the example and understand the importance of data if they need to persuade or present a new plan to their seniors.
With the lead of managers with data mindset, the company will substantially shift towards the data-driven culture.
Step 2: Select Metrics Wisely
Leaders can choose what they want to measure and which metrics to use, which greatly affects behavior and result. For example, a software company wanted to improve customer experience during support. So, they started building detailed metrics on customer experience and support process, such as first response time for live chat, first response time for ticket, number of unresolved cases… The metrics for customer support process were recorded and reported daily and weekly, making it easier for the app manager to make better decisions and improve customer service.
Step 3: Work Hand In Hand With Data Scientists
Analytics can't provide value if operated alone from the business. Therefore, data scientists should not be isolated from the rest of the business. If your business leaders and data scientists aren't on the same page, here are two approaches you can try:
Pull data science closer to business: Companies can rotate data scientists to line roles so that they have a clearer picture of the operational and sales team.
Pull business closer to data science: Companies can hold data training classes where data scientists can introduce basic concepts and terms for senior leaders.
Step 4: Ensure The Accessibility Of Data
Data analysts can't do their job of analyzing data without quick access to data. This is a common issue in business when people from different apartments can even access the most basic data.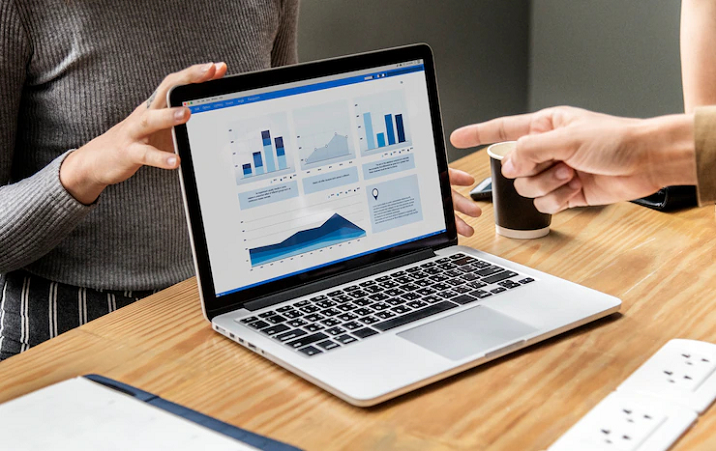 Here is how you can solve it: you should create different levels of data access. Everyone can have universal data level which contains several important metrics. You can add and customize the universal data level through time.
Step 5: Quantify Uncertainty
Business leaders require their team to give answers, but they are missing a point: asking whether they are certain about it. Here are some questions they can ask:
Is the data reliable?
How can this point be made when there is no data for it?
Are there too few examples to make the statement reliable?
Step 6: Make Proof Of Concept Simple
A proof of concept (POC) is a practice designed to test and verify whether an idea works. When companies put proof of concept into the big picture, they can clearly distinguish between practical and promising ideas.
Step 7: Offer Training
The key to successful training is to offer specialized ones and just in time when employees need them, so they can put the theory right into use. Investing in big training programs is time-wasting because they might forget what they learned quickly.
Step 8: Analytics Is For Both Customers And Employees
Companies should know that data analysis is not just to improve customer experience and generate more profit, it is also for increasing employee satisfaction. Companies can encourage employees to learn a new skill, so they can handle data and make use of it better. There will be less time to revamp their work, or they can simply fetch data more quickly.
Step 9: Ensure Consistency
Among the company, different teams may have their own preferences of data metrics, source, programming languages, which makes it so difficult when combining them. Instead, companies can standardize coding and languages across the business to avoid wasting time, retraining or translation.
Step 10: Allow Data Scientists To Explain Their Analytic Decisions
There are many approaches to an analytic problem, so you should ask data scientists the following questions when they present their decision:
How do you approach the problem?
What are alternatives to the solution you presented?
What do you trade off when choosing that solution?
Why do you think your solution is better than the others?
Challenges to Tackle When Creating A Data-Driven Culture
There are several challenges that companies need to identify in the quest to establish a data-driven culture as below: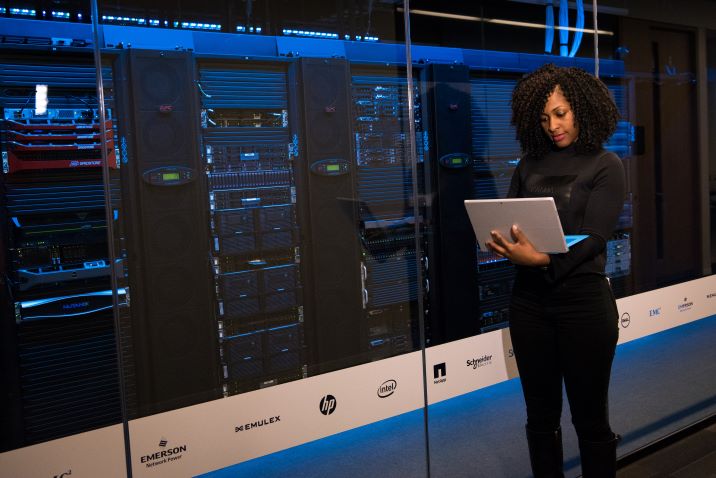 Data is still considered the domain of IT department and data scientists. Therefore, it is under the control of the IT department. Not everyone can get easy and quick access to it.
Data is not fully understood by business leaders. They might not see data as an asset and not invest properly in data and data analytics. Because the data analysis doesn't automatically lead to business value, thus the return on investment for data management is not clear. To understand it correctly, you should associate analyzing data with valuable business insights that can help to solve real problems.
Data is not stored in different software and systems. Employees may have a hard time getting access to data when they need it. Companies need to centralize data with data warehouses, democratize data access so that everyone can easily find data.
Data might be of poor quality, for example not in the right format for the types of analysis. Poor data quality might come from data management, unstructured data, input and human error.
The issue of data privacy and security arises when the company democratizes data access. That's why companies need to follow data protection rules and regulations such as GDPR.
Inspiring Examples of Data-Driven Companies
Google – Leveraging People Analytics For A Better Workplace
Employees are the lifeblood of any business, and keeping their morale up is critical for your organization to grow, thrive, and innovate – particularly in a world where online working is becoming the new norm.
With data analytics, companies can understand the workforce better, handle their talent pipeline more efficiently as well as retain employees that are performing well.
Google's people analytics teams dived deep into their data and examined employee performance reviews and feedback surveys amongst various data sources to deeply understand how to "create a better boss".
This could generate a list of data-driven insights into what employees valued and help to enhance the manager quality (75% of their lowest-performing managers).
What's more, Google's use of analytics could help make important decisions to improve employee welfare – such as increasing maternity leave to reduce their new mother attrition rates in half.
Coca-Cola – Show More Effective Ads To Customers
In 2010, over $283 billion was invested in digital ads, and this number is estimated to increase by $517 billion by 2023. Nevertheless, most marketers said that they wasted around 26% of their marketing budget by using unsuitable channels or strategies.
With the power of data analytics, businesses can provide the right ads to the right audience, enabling brands to optimize their ad campaign ROI.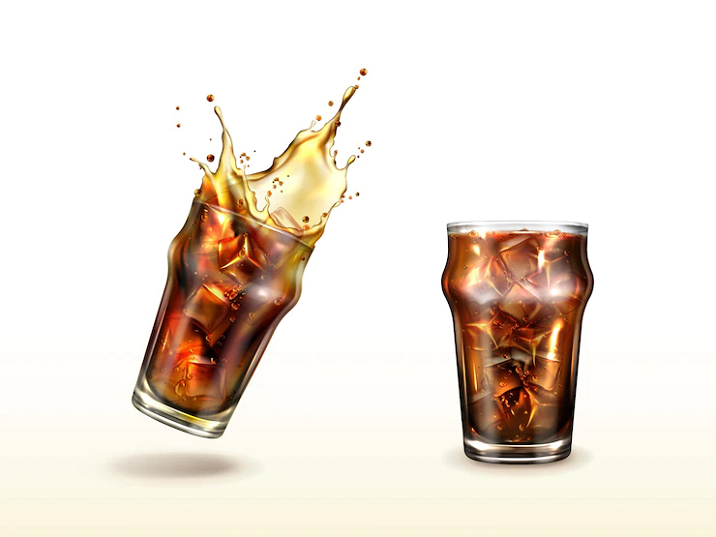 Take Coca-Cola as an example. With more than 105 million followers on Facebook and 2.7 million on Instagram, the company has already had a wide range of data to analyze – from the company mentions to even the pictures posted by their fans.
Coca-Cola intelligently capitalizes on the power of image recognition technology and data analytics to target users depending on the photos they share socially – offering them insights into the individuals using their products, where they are from, and how their business is being mentioned.
Those personalized ads had four times greater click-through rate (CTR) versus other means of targeted advertising.
Netflix – Leveraging Data To Generate New Blockbuster Hit Series
When it comes to growing new products and services, it can be terrible if you lean only on your gut instinct or viewpoints – even the best brands are not resistant to this.
With the smart usage of data (via business intelligence), brands will let data-driven insight direct to make logical decisions with a high chance of success.
Netflix incredibly took advantage of their data's power to perform predictive analysis, learning what precisely their customers would be receptive and intrigued to watch.
Analyzing more than 30 million "plays" per day and more than 4 million subscriber ratings, and 3 million searches, they could make winning bets on producing broadly acclaimed hits like "Arrested Development" and "House of Cards".
Uber – Offering Faster & More Effective Rides With Data
As we use Uber to take a ride, we may picture many drivers locating near our vicinity and expect to pick up a car within several minutes.
While we, as the client, are used to this luxury, for Uber, making this happen, addressing the demand-supply gap, has been a huge challenge to be encountered for a long time. Fortunately, the problem can then be solved with Uber adopting predictive analytics. At present, the brand can analyze historical data and vital metrics that cover the number of ride requests and trips completed in multiple areas of a city and the day and time where this is occurring.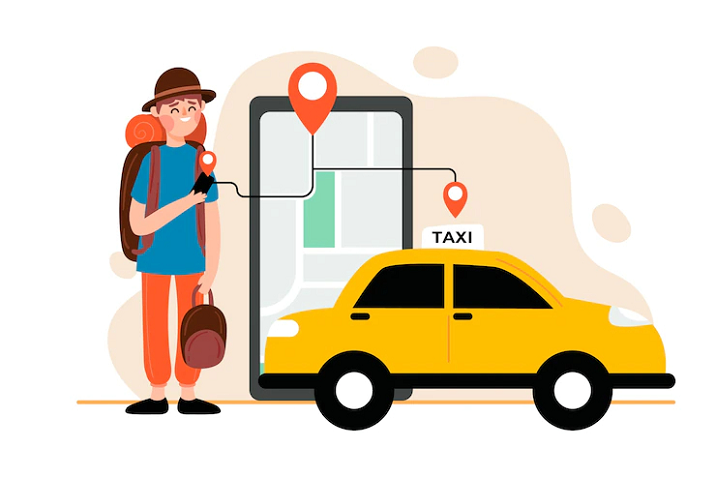 This analysis allows Uber to collect insights into areas that have a supply crunch. That helps them pre-emptively tell drivers to move to areas ahead of time so that they leverage the inevitable increase in demand.
Making data-driven decisions doesn't have to be challenging, but it all begins with making the right mindset shift in your company. Synodus's data experts can guide you lay the first groundwork of building a data-driven culture. With the right direction toward data, you can approach data warehouse, business intelligence and data analytics. Let data lead you towards more lucrative revenue opportunities!
Start Your Data-driven Culture Today!
Data analytics isn't just for websites and digital platforms. It can be leveraged to boost the operational model of any business or organization.
Monitoring the performance of your business is far simpler if you're invested in generating a mature data culture in your organization. This means all efforts are accounted for since transparency is one of the main components in building an effective workplace.
A data-driven culture with a rich data organization brings a seamless flow of information that can help them make informed decisions, forging the future of your business. By performing this system of data culture cultivation, you can discover the right path forward for your firm.
---
More related posts from Big Data blog you shouldn't skip:
We are sorry that this post was not useful for you!
Let us improve this post!
Tell us how we can improve this post?