Business Process Management is a people-driven discipline to help organizations create and control their workflow and internal operation. It emphasizes the overall process more than specific tasks, strengthening performance, KPIs, and outcomes and leading to fewer mistakes, contented consumers, and cheaper costs. Instead of using off-the-shells BPM, many companies unified low code to custom-make it.
In this blog, Synodus will cover the characteristics of low code BPM that make it different and top platforms to leverage for optimization.
Challenges Of Using Off-the-shelf BPM Platforms
There's nothing wrong with using commercial BPM platforms. Yet most of them can only solve specific workflows. Therefore, organizations frequently deploy multiple software solutions. This leads to a few downsides:
Your employees have to switch, copy and paste data between platforms manually.
Or you have to spend tons of resources (time, money, and staffing) for integration and migration.
Your entire management system is prone to be ineffective, sluggish, and more likely to make critical mistakes.
Employees required to work across many siloed solutions experience delays in their workflow and time management.
Once your business grows, these off-the-shells BPM platforms might no longer be the best match, as you have more complex processes and different requirements than when you only have a few users.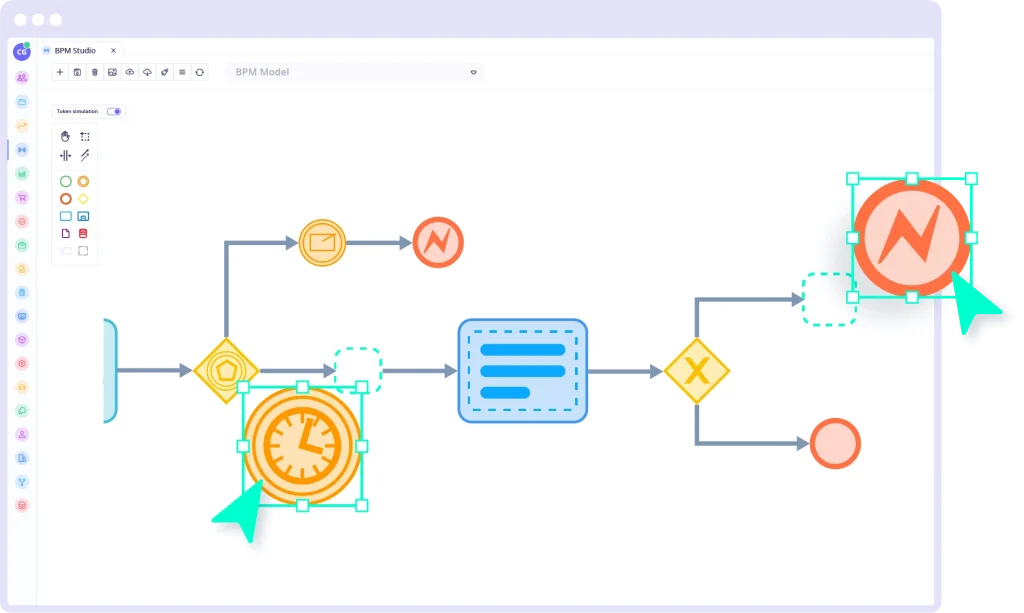 For all the above reasons, many companies seek other solutions. They can build a BPM for their company from scratch, but it's time-consuming and expensive. Or using a low code platform and leveraging its pre-built technology to create the BPM application rapidly, then customize where needed.
Let's dive deep into how Low Code BPM can optimize your workflow management compared to other solutions.
How Low Code & BPM Work In Sync
You can support your BPM objectives of coordinating businesses, people, systems, and things to produce success within your business strategy by employing low-code technologies. By this way, you could automate laborious activities and manual labor. Here are the five BPM stages and how enhancing them with complementary low-code solutions can help:
Discovery: Before optimizing your process, you want to understand where the problems lie and what can be enhanced with this new low code BPM solution. Using data science and machine learning tools from low code platforms to examine systems and learn what is happening within the process, you can grasp the challenges and plan for the next step.
Design: You can use low code's visual modeling feature to quickly layout, drag and drop a prototype and wireframe of how your application works and looks. A tip from us is to use the flow graph (yes, low code can build this) to demonstrate your workflow in detailed steps. With this, developers can understand where to start and how to connect to each piece of the system.
Execution: Thanks to pre-built modelers and components of low code, you can quickly complete your application. Your low-code tool will work cross-platform without additional effort on any hardware or operating system.
Measurement and analysis: The best way to know if your low code BPM tool is thriving and driving results is performance analytics. And you can use low code to create these additional features with ease. Low-code tools can also be used to develop automated tools that will help you visualize the process, reassign duties, and ensure you're carrying out activities as efficiently as possible
Optimization: A low-code platform can collect data to reveal areas for improvement and develop intelligent, self-optimizing processes.
Benefits Of Low Code BPM Platforms
The advantages of a low-code BPM platform stem from the need for less manual coding and the capacity to develop and deliver applications to the business quickly.
Low-code software's 5 main advantages include:
Lower operating costs: Thanks to low-code BPM, businesses can test and deploy updates without exorbitant expense. By creating applications and updates on a single platform, your staff may decrease overhead costs and IT sprawl.
Quicker changes and prototypes: IT teams and LOB users can begin a smoother ideation-to-automation lifecycle with a low-code approach. Drag-and-drop tools and other visual modules will make it easier for LOB users to communicate process improvements. This reduces the back-and-forth input that prevents IT teams from working on other projects, enabling BPM transformation to occur more quickly.
Increased process standardization: Low code provides a user-friendly development platform that can be tailored to the needs of each team. Because of this uniformity, upgrading business applications and bringing out new updates based on an existing BPM blueprint is straightforward. This would make it easy to create rapid workflow adjustments without requiring considerable or manual coding.
Decreased IT backlogs: Using a low code BPM platform eliminates the requirement for your IT employees to be heavily involved in every process upgrade. As a result, IT workers and developers have more time and resources to devote to projects that increase security or speed up large-scale digital transformation.
Better risk management and compliance: Low code BPM development lets your company stay ahead of rapidly changing rules and consumer expectations. The low-code method simplifies the process of modifying programs or deploying releases to meet new requirements by:
As new rules necessitate, procedures must be optimized fast.
Getting rid of dangerous shadow IT operations
Outlining permissions and limits for individual business users
Key Features Of Low Code BPM Software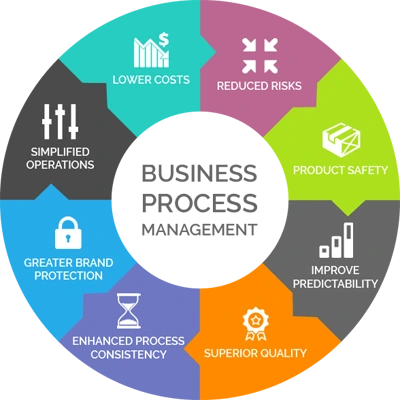 1. Document Administration
A good low-code BPM platform must include document management to simplify the extraction of vital information from documents, removing the need for time-consuming human data entry operations. Furthermore, this enables authorized users to rapidly access saved documents, store and backup information to prevent data loss, keep audit trails, and generate documents automatically.
2. Interoperability With Other Technologies
Almost every business uses dozens, if not hundreds, of third-party programs. Disparate systems exacerbate data silos and inefficiencies. A low-code BPM platform should simplify integrating and managing third-party apps. Look for a low-code BPM platform that includes a connector library that allows you to quickly integrate popular applications into your processes. Furthermore, the platform should have diverse REST and API endpoints for integrating BPM functionality into your external applications.
3. User Interface
The capacity to design and deploy complex applications using a drag-and-drop interface is a major feature of a low-code BPM platform. Rather than relying on experienced developers to manually code apps, non-technical users may easily construct apps and processes by dragging and dropping portions of existing code. When selecting a low-code BPM platform, seek one that supports BPMN 2.0 that helps break down complex processes into understandable chunks.
4. Safety
With the frequency and sophistication of cybersecurity threats increasing, it is more important than ever for enterprises to secure sensitive data. In 2020, data breaches affected around 155.8 million people. A big data event can have disastrous consequences. When selecting a low-code BPM platform, ensure it includes the most up-to-date security capabilities to protect your systems and critical data.
5. Reporting Instruments
A low-code BPM platform with reporting tools allows stakeholders to build thorough reports without transferring data to an external system. Organizations benefit from capabilities such as tracking key performance indicators (KPIs) to discover process inefficiencies and using service level agreement (SLA) reporting to quantify the costs of delays when employing sensibly designed reporting tools.
Top Low Code BPM Platforms To Use
Linx is an economical low code BPM solution for small and medium enterprises, with an app builder, a workflow engine, and various enterprise interfaces.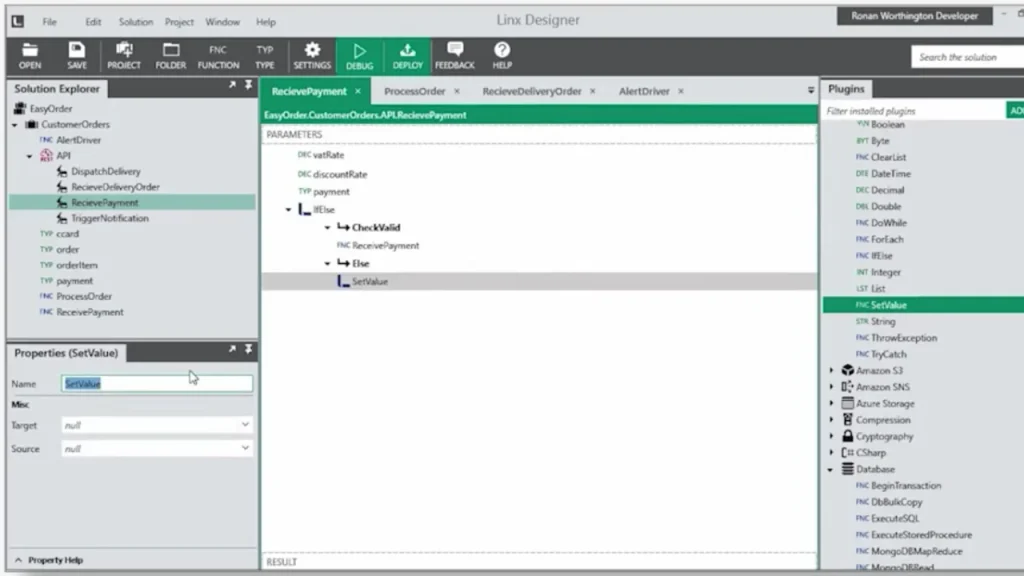 Linx's primary features:
Prefabricated connectors,
Automation based on events,
Message queues, etc.
Data validation,
Separate data streams,
Documentation is generated automatically,
Version management,
Linx pricing: $49 to $199.
Automy, a cloud-based low code BPM platform that allows firms to build up workflows and automate activities such as accounting, CRM, and purchasing, is a more expensive choice. This is a popular solution for BPM and other tasks that require automation rather than app development.
Automy's major features:
Reporting and Analytics
Third-Party Integrations
Activity Dashboard
Reporting and Statistics
Automy pricing: $350 to $1500.
formsflow.ai is an open-source low code BPM platform. This tool is ideal for businesses that require simple forms, workflow management and automation, and powerful analytics.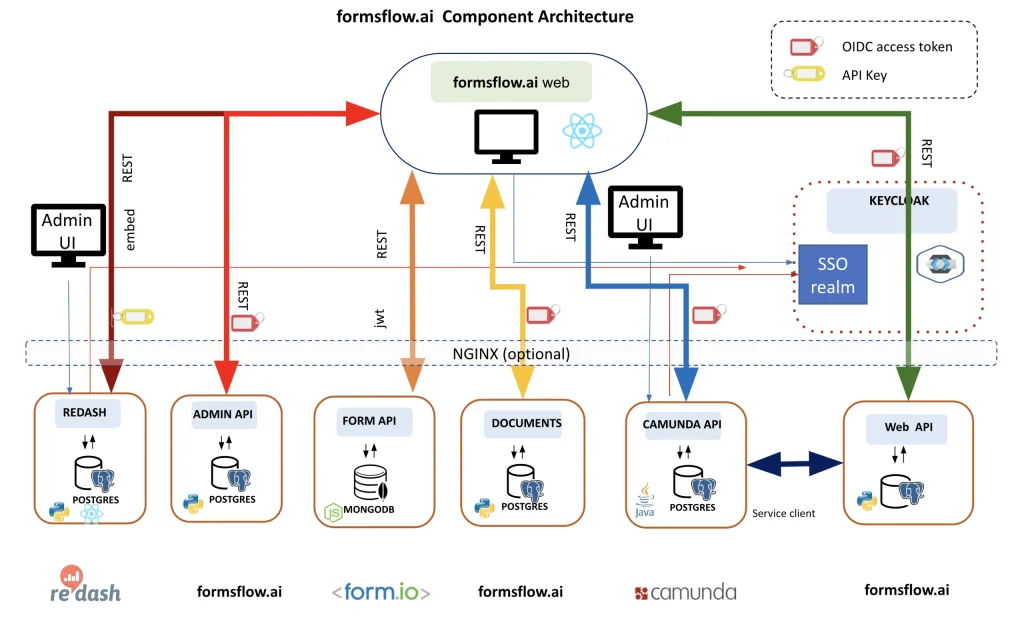 Formsflow.ai has the following features:
A form builder with drag-and-drop functionality
A strong workflow engine
Analytical advances
Identity management is built in.
Automation of robotic processes
Security that is second to none
Formsflow.ai pricing: Offer free version.
Studio Creatio is the most user-friendly low code platform for managing processes of any complexity, with pre-built solutions and reusable templates.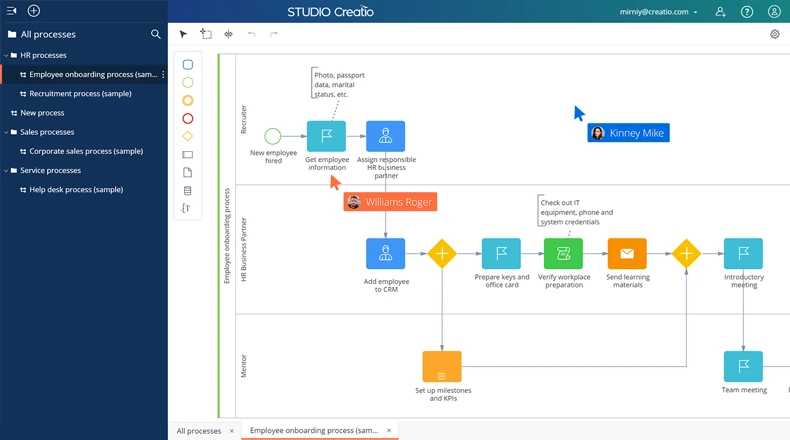 Creatio's major features:
A powerful BPM engine
Analytics system
AI, machine learning
Web services and pre-configured connectors
Library of add-ons for advanced features
Safety and management tools.
Creatio pricing: $25 per month.
GeneXus is a low code corporate platform that uses AI to automate and maintain applications across all systems, coding environments, and devices. The tool is designed to be a low-code development platform that fosters flexibility, high-performance and allows the user creative freedom.
Genexus' notable features are:
Using unified BPM modeling to support digital process automation.
On-premises, cloud, and hybrid deployment models are available.
AI is used to create new programs with little to no input from the creator.
High security, excellent app scalability, and extension support
Genexus pricing: Contact vendor for more.
Microsoft's Power Apps low code platform attempts to accelerate development while using fewer resources. This sophisticated tool is best suited for enterprise and professional-grade apps that may be too complex for other low code platforms to develop.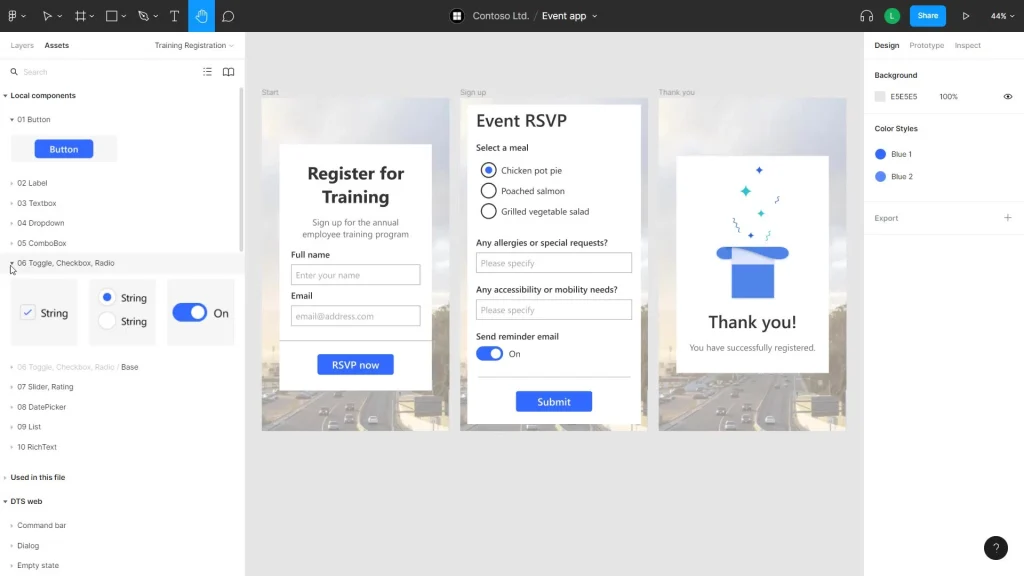 Microsoft Power App's primary features:
Thanks to its pro-developer flexibility, you can expand your application to fulfill unique requirements.
Pre-built templates, drag-and-drop blocks, and AI components are all accessible through a simple interface.
Allow data to be integrated from many sources and systems.
Web-based applications that are compatible with all major mobile platforms, including iOS, Android, and Windows.
PowerApps pricing: 7$ to $28 per month.
Synodus – Custom Low Code BPM Development Company
Even though low code is accessible for both technical and non-technical, some coding backgrounds will help leverage the best of the technology, especially when BPM is very complicated.
If you're looking for custom Low Code BPM development, Synodus is the right choice! We are the certified partner of Power Apps, Nuclent, Salesforce Lightning, and Sitecore for low code development. Our well-versed experts have worked with multiple low code projects, from Application Development, Cloud Development to Process Automation, throughout the last 3 years.    
Aiming to become your strategic partner, we focus on transparent communication with no fog of tech, agile development, and seamless deployment into your business operation. Learn how Synodus build a BPM for our client's HR department with top-tier low code services!
Wrapping Up
Suppose you need a BPM platform to deliver unrivaled versatility, speed, and customization. In that case, minimal code solutions, such as low code, can help. Low code BPM solutions are proven effective for any workflow and company size. Yet to leverage the best of it, additional customization is required, and you can work with top low code developers to optimize the performance.
---
More related posts from Low Code blog you shouldn't skip:
We are sorry that this post was not useful for you!
Let us improve this post!
Tell us how we can improve this post?