"Software development is lengthy and complicated. Should we do it? Can we be sure that it will work well? I have heard so many cases where customized software failed the expectation."
Yeb, this is probably the first concern many have when thinking about building software from scratch. Even Wikipedia has a page devoted to failed and cost-overrun software development projects, making it feel so common that you should erase that idea from your head. But trust me, there's a reason why millions of businesses, from startups to enterprises, opted for bespoke development and unlocked tangible results. Moving on with us in this article, as we will learn about real-life custom software examples and what we can learn from them.  
Using Tradition Development, The Sky Is Unlimited
Custom software development puts control in the hands of the developers. It's a craft that involves constructing, integrating, and scaling software applications around the unique contours of a particular business or individual's needs.
Unlike its off-the-shelf counterparts, custom software doesn't just fit into the operational gaps—it's designed from the ground up to fill them, reflecting the intricacies of the user's goals, challenges, and workflows. Because of this, you can: 
Build automation systems and internal tools that are tailored to precise business specifications, powering efficiencies beyond the reach of generic software.
For tech companies, you can craft a good product that drives sales, ensuring it resonates with the ideal customers.
You simply build something from scratch, so it's suitable for all types of applications. Based on your industry, here's some custom software examples:
Healthcare: Electronic health records (EHR) systems, telemedicine platforms, hospital information system (HIS).
E-commerce and Retail: inventory management systems, sale analytics tool.
Financial Services: Digital bank, CRM, core banking, finance analytic solution.
Manufacturing: ERP, supply chain management system, inventory management.
Education and E-Learning: Interactive e-learning platforms and virtual laboratories.
Transportation and Logistics: Fleet management systems, delivery tracking apps
Real Estate: Property management software, virtual property tours.
Government: Citizen portals, e-voting platforms.
6 Basic Characteristics Of Custom Software
Diving into the world of custom software development, it's essential to understand the foundational characteristics that set it apart. Here's a down-to-earth breakdown of what makes custom software a game-changer in various industries:
Tailored Solutions: Imagine having a suit made exactly to your measurements, down to the last stitch. That's what custom software brings to the table. It's not about adjusting your needs to the software; it's the software that adapts to you.
Scalability: As your business grows, so does your software. Custom solutions aren't rigid; they're designed to expand, adapt, and evolve in stride with your organization.
Flexibility: Ever wanted to tweak something about an app but couldn't? Custom software says, "Go right ahead!" You're in the driver's seat regarding design, updates, and pivots, helping your digital assets stay in sync with business strategies or tech advancements.
Security: In an era where data is gold, custom software is the vault. Built with robust security protocols, these solutions shield sensitive information, offering a fortress against breaches—ideal for sectors where data protection is paramount.
Integration: No software is an island with custom solutions. They're built to jive seamlessly with your existing tech ecosystem, ensuring smooth data transitions and operational harmony.
Ownership: This is the cherry on top—you call the shots! Your software, your rules.
Practical Custom Software Examples That You Can Learn From
In this light, let's explore ten standout examples of custom software at play, revealing how these digital tools are not just supporting operations but are, in fact, game-changers.
1. McDonald's Digital Customer Experience Changed F&B
McDonald's, a titan in the fast-food industry, redefined customer service by integrating custom software to cater the dining journey from entry to exit with convenience. This solution wasn't just about trimming wait times; it was an ambitious stride towards magnifying order volumes and enabling seamless, contactless payments.
These tailored applications, including contactless payment systems and self-serve kiosks, are minimalistic yet powerful, offering maximum output. As contactless interactions became the norm, McDonald's was already a step ahead, urging other competitors to look for the same solution.
Result: The applications have improved both dine-in and drive-thru experiences, proven by the 50% increase in sales and return rate. Service is faster as everything is automated, and the time for manual order take-in is cut down.
What we learn: This custom software example has shown us how technology can make your business more customer-centric and attract sales, while improving operation performance at the same time.
2. Unilever's Production Planning & Auto Weighting System
Unilever Factory in Vietnam, with around 1.400 employees, is one of the highest efficiency manufacturers in the region. Contributing to this success is the modern production line, backed by technology to enhance the chain's performance.
Working with our team, Unilever successfully crafted a production planning optimization and auto weighting system, aiding the staff in managing production lines and predicting the right quantity.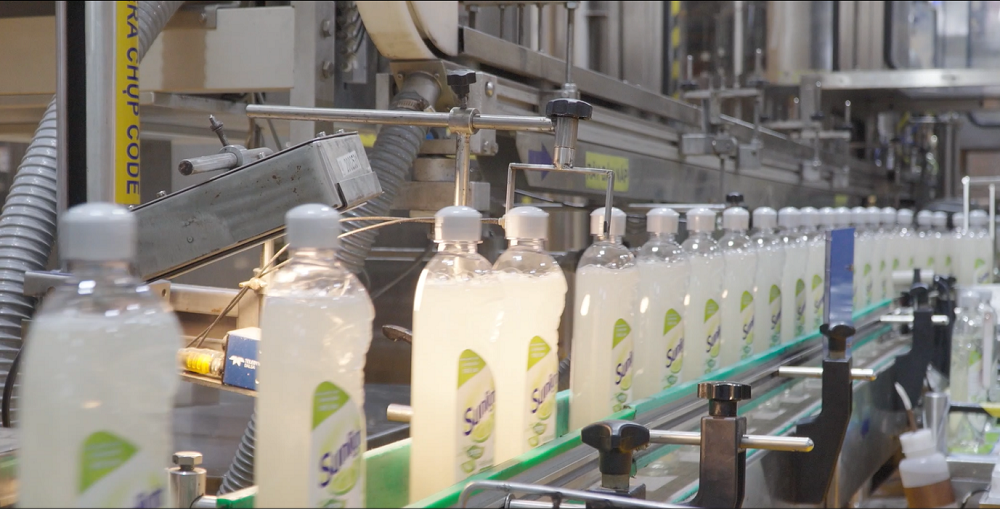 The product planning tool, integrated with machine learning, AI and IoT, truly leveraged the best of each technology in the game of analytics and prediction. The system automatically updates and forecasts in real-time, while enabling employees to view dashboards, receive work schedules, and account assigned tasks via web and mobile apps.
Meanwhile, the auto weighting system utilizes AI and camera sensory to detect trucks positions. Everything is automated with precision and security.
Result: With the top-notch custom solution, after 6 months of adoption, Unilever recorded impeccable results, proving the strategy of tailoring is the right choice:
Changeover cost is reduced by 10%
Save administrative time for production planning by 80%
Decrease time and human resources for truck inspection
Improve data accuracy
3. For Retail Business: Habeco's Loyalty Management System
The third-largest beer provider in Vietnam, Habeco, reached out to Synodus after grappling with loss of visibility into how their merchants work and interact with customers.
The loyalty program, despite being created by Habeco, is executed by merchants across the country. Yet, with lack of insights, business leaders can't measure the program's effectiveness, urging them to seek a solution.
To regain control of royalty programs and rebuild direct communications channels, Habeco opted for custom software, with integration of Machine learning, IoT and Artificial Intelligence, all handled by our team.
Results: Habeco's loyalty management system has strengthened Habeco relationships with merchants, maximized ROI and prevented fraud. The business saw a great increase in customer retention and sales, as Habeco can instantly intervene and support merchants to best utilize the loyalty campaign.
What we learn: Don't just use technology to improve internal performance, it can be a good way to stay in touch with your partners and customers in more meaningful ways, proven by this bespoke software example.
4. Alibaba's eCommerce Web Development
A behemoth in the digital commerce space, Alibaba's journey to global prominence is a lesson in strategic outsourcing and bold decision-making. With roots in China, a nation synonymous with in-house prowess, Alibaba chose an unconventional path for its website development.
Faced with a daunting challenge back in 1999 — crafting a web platform enticing both local and international users — Alibaba recognized a critical skill gap. The local talent capable of such intricate web development was a rare find.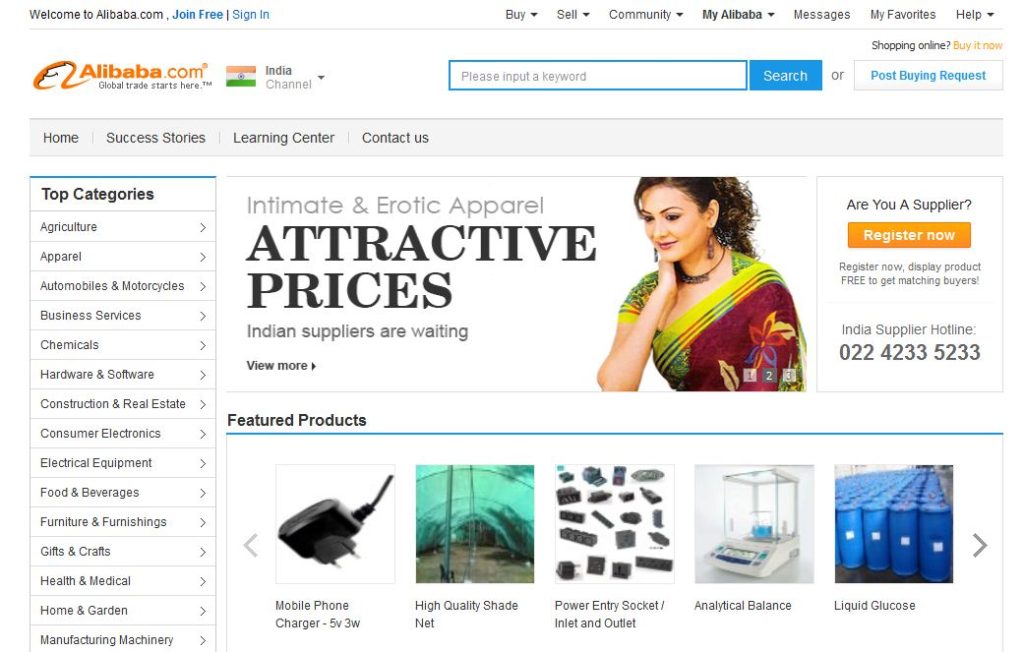 In a strategic masterstroke, Alibaba turned to the U.S. for its web development needs. This move wasn't merely about outsourcing; it was about accessing a pool of remote American developers whose expertise was crucial for sculpting what would become the world's largest online marketplace.
Result: A staggering ascent to success, proven by a global revenue of approximately $56.152 billion as of 2019. This strategic outsourcing maneuver enabled Alibaba to harness cutting-edge technology for its platform.
What we learn: Alibaba's successful custom software case study underscores a vital business lesson:
(1) Geographical boundaries should never limit your quest for excellence.
(2) Outsourcing, when executed strategically, can propel your business into a global powerhouse.
5. A Hospital Cut Down Paperwork With HIS Software
A healthcare service business, drowned in paperwork and sluggish processes, decided to end this nightmare by custom-building a Hospital Information System.
The said software, using Electronic Medical Records (EMRs), altered on-paper medical records into digital documents, securing the data and avoiding loss of information. To prevent duplication, the system even goes further by adopting the Master Patient Index (MPI) – an intelligent database that can automatically eliminate unqualified documents that can cause claim denials.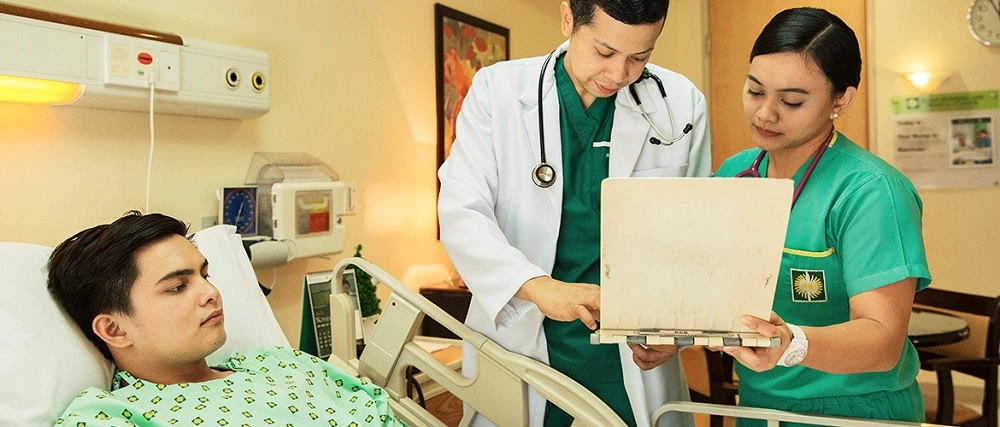 This was an absolute game-changer for medical employees. They spend less time on documentation, they don't need to work overtime to deal with paperwork, and the accuracy rate is higher than ever.
Another ultimate goal is to improve the patient's experience. So, we created a self-service portal for patients to get updates on test results, check health data, and book appointments at will.
Results: After just a few months of deployment, our client noticed a remarkable increase in patient engagement and satisfaction, all thanks to the seamless services and patient-centric care.
What we learn: This successful use case of custom software is an excellent example of how it can be tailored to the specific needs of an organization, resulting in improved processes, better decision-making, and of course, a better experience for the end user.
6. Air Canada Foster Growth With Custom Ticketing System
Air Canada redefined operational efficiency and revenue management through its bespoke ticketing and financial application.
Departing from the constraints of legacy technologies, the airline took a leap into custom software, setting the stage for an advanced ticket-pricing model within its expansive sales agency network.
This custom-built system wasn't just about pricing; it was a multifaceted solution integrating seamlessly with back-office operations. The real game-changer was the revenue management and streamlined financial reporting, giving Air Canada a bird's-eye view of its fiscal health.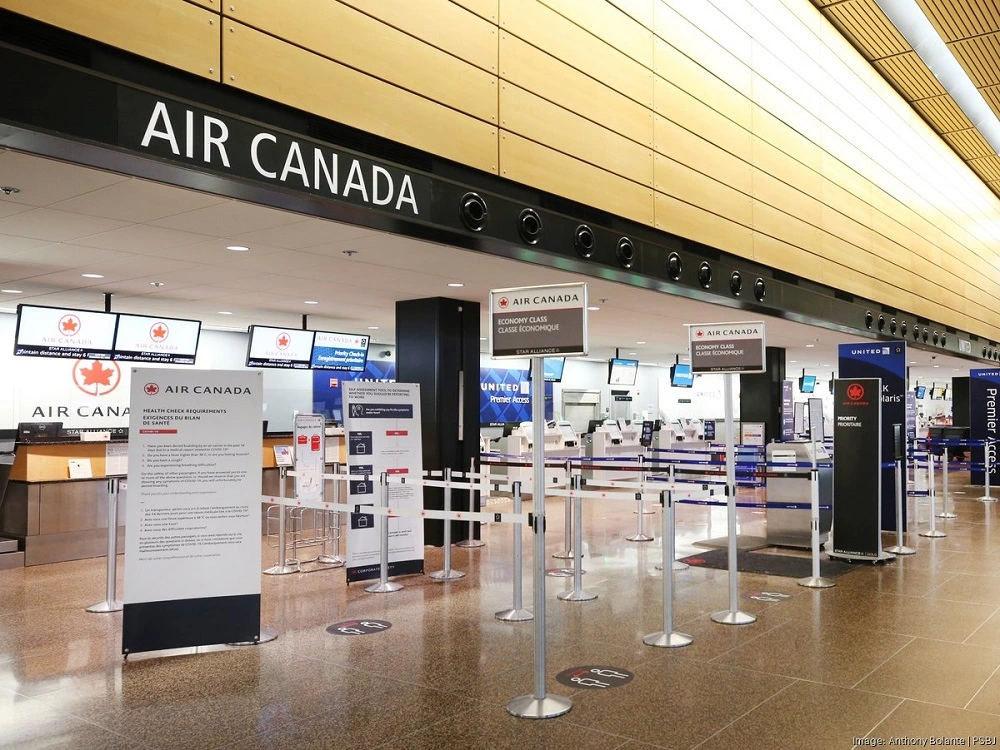 But the innovation didn't end there. A significant slice of Air Canada's revenue pie came from agency commissions. The custom application was a unifying force, ensuring harmony across numerous sales agencies. More importantly, it gave Air Canada the reins to its profitability, allowing precise control over commissions.
Result: In an industry where the only constant is change, Air Canada's decision to adopt a custom software approach was not just about staying ahead but about strategic revenue management and operational agility.
What we learn: Custom software development offers you flexibility and scalability, which is a strategic move to stay ahead of the current.
7. Custom CRM and ERP Software using Low Code
Low code, a combination of off-the-shelf and custom software, has broadened a new horizon for software development. Being the top advocate of this emerging technology, we have utilized low code for multiple projects, even complex applications such as CRM and ERP.
The CRM connects all data, sales, customer services and marketing activation, fully customized to fit their unique internal processes and business model. The system empowers our clients to nurture relationships with customers, plan strategic sales funnels, and optimize resources with ease.
Within 2 months of development, our client has been able to deploy the system across departments, making this a prime example of agile custom software development with low code.
On the other hand, our custom ERP for commercial banking also recorded impeccable results. Allowing our client to manage all internal processes in one platform. Learn more about how we did it with Low code!
8. BlackBerry's Proprietary Software
Back in its heyday, BlackBerry wasn't just a market leader in the smartphone realm; it was a symbol of innovation, primarily due to its high-quality product.
To complete its motto, the tech giant employed a sophisticated web-based test management tool that can analyze faults and collect malfunctioning beta devices used by internal staff. By correctly identifying bugs before launching, Blackberry's production team can quickly flush out and isolate bugs.
What set BlackBerry apart was its commitment to agility. The custom application was all about velocity and precision, enabling the company to assemble crucial deliverables efficiently.
Result: This approach was instrumental in BlackBerry's strategy to roll out incremental updates for their devices, catering to a diverse, global consortium of carriers with varying demands.
What we learn: This custom software example highlighted how custom software can help us improve product quality.
9. Employee Monitoring System for Manufacturing
To simplify the attendance management of more than 2000 employees for performance analysis, a manufacturer deployed a custom employee monitoring system.
Using Face recognition and Smart card, the system can quickly record in and out occasions within 0.5 seconds. To make this happen, Synodus team once again leveraged AI and IoT, enabling data to automatically transfer back and forth between the application and HR database in an instant.
The best advantage of custom software is its flexibility and scalability. Hence the application was made to support strategically long-term, not just a short-term solution. With this scope, it can be extended, scaled and integrated with multiple types of card and biometric readers system.
Result: The software has effectively calculated attendance and absence rates while preventing loss through payroll errors.
10. Task Management System for Bamboo Airways – Top Vietnamese Airlines
One of the leading Airlines Services in Vietnam entrusted us to digitize their workplace with an automated and centralized Task Management System. Using low code, Bamboo Airways successfully implements the applications after a rapid development process and improves office operation instantly.
Result: After just a few weeks of using the Task Management tool, Bamboo noticed positive changes in operation. All tasks and workflows are managed in a single system, time spent on manual reports was reduced by 70%. Automation also boosts the performance of internal and cross-department processes, especially when all data is synchronized.
Tips To Having a Seamless Custom Development Project
As a custom software development company who worked on many projects, here are the 5 tips we use to ensure adaptability, organization fit, and user-centric focus:
1. Assemble a Diverse, Skilled Team
The foundation of any successful project is the team behind it.
Beyond talented developers, your crew should be a well-rounded ensemble, including project managers, business analysts, and quality assurance experts. Each member should not only excel in their specific roles but also possess a universal set of soft skills.
This diversity fosters a holistic approach to development, ensuring every aspect of your project is under expert guidance.
This is why working with a development company is much more beneficial. Sometimes, the in-house team might lack certain skillset or be unfamiliar with a framework and language, affecting the development process.

Meanwhile, companies like Synodus, with a diversity of 250+ tech mavericks, can cover lots of technology expertise.
2. Establish Clear, Concrete Objectives
A project without clear objectives is like a ship without a compass: directionless and prone to wandering.
Establish comprehensive planning sessions to determine the project's scope, essential features, and critical priorities. Employ high-definition design tools to create tangible blueprints, giving your team a clear vision of the intended outcome. This clarity acts as your project's guiding star, keeping the team unified and focused.
This is why, at Synodus, we always ask, analyze, and consult before starting the development process. We suggest the best technology based on your stage of growth and business strategy, not just your requirements.
3. Adopt an Agile Methodology
The digital seas are turbulent, and flexibility is key to navigating them. Embracing an agile methodology allows your project to adapt to changes and feedback swiftly and efficiently. This iterative approach emphasizes the evolution of project goals through consistent collaboration and continuous improvements.
Following the agile methodology, our team implements many project management tools, as well as maintaining a consistent communication flow and weekly/monthly deliverables.
4. Utilize Robust Project Management Tools
Effective management is the rudder that steers the ship; without it, even the most promising projects can drift off course. Utilize project management tools like Trello or Asana to maintain a firm grip on the project's helm. This structured oversight is crucial in aligning the project with its initial objectives.
5. Prioritize End-User Feedback and Testing
The end-user's experience is the true measure of your project's success. Regular, thorough testing phases are essential.
Remember to focus on technical performance and user satisfaction. Ensure your software doesn't just work well but feels right to the people who use it. Gathering and implementing user feedback throughout the development process turns the abstract concept of user satisfaction into a tangible guide for your project's trajectory.
Which is why we constantly test in-between development steps!
Wrapping Up
Navigating the complexities of custom software development can be daunting, but with the right approach, it transforms from an unpredictable storm into a manageable journey. With our lists of the most successful custom software development examples, hopefully, you will get a grasp of how this approach can change business outcomes using the right strategy.
If you need any help in custom software development, our experts are just one chat away!
---
More related posts from Software Development blog blog you shouldn't skip:
We are sorry that this post was not useful for you!
Let us improve this post!
Tell us how we can improve this post?