Two most anticipated technologies in recent years, with a rising percentage of adoption and market value, are pointed to be Low Code and Blockchain. Despite serving different purposes and having strikingly contradicting complexities to one another, people are still attempting to adopt blockchain into low code technology, hopefully optimizing the best of both worlds.
So how can they work together successfully? And what to watch out for while making this approach in your app development. Synodus will give you the answer you need and explain them down below in this article.
Known As The Future, Why Blockchain Adoption Is So Low?
First, we need to know what blockchain is. Blockchain is a decentralized technology in which transactions are represented as records with unique identifiers called blocks. Once you add a new block to the system, it needs consensus from all participants. If the user wants to change a record retroactively, all the subsequent blocks must be altered, and the whole network must agree on it.
Blockchain outperforms other traditional transaction systems in specific criteria. It makes transactions traceable and transparent among peers within the network. Also, the data once uploaded to the blockchain system is tamper-proof and immutable.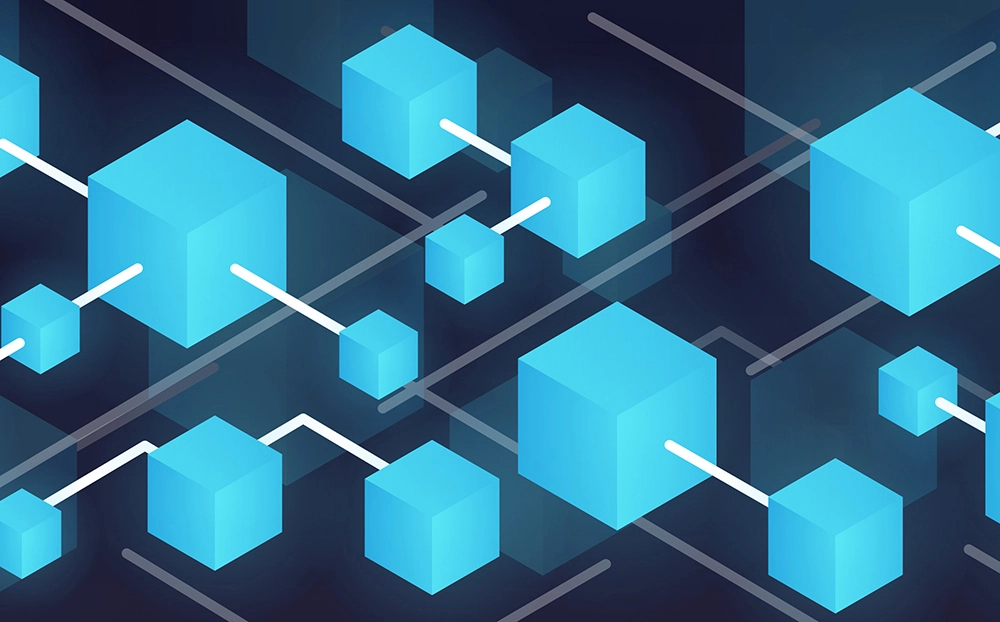 Beneficial as it sounds, the adoption rate is surprisingly low. Gartner expected that blockchain adoption would help business value reach $3 trillion in 2023. However, there was only one-tenth of the businesses willing to utilize the so-called "future."
There are many reasons causing this:
Many businesses are concerned about regulatory uncertainty, trust issues, and the lack of highly trained personnel to build a blockchain network.
The complexity of a blockchain network requires a lot of deep domain knowledge.
Not only that, but it also needs strategic business planning to cultivate information effectively. This eventually costs organizations a lot of time and budget.
The effort going into updates and maintenance is enormous.
It's understandable why companies haven't gone for blockchain yet, as explained by the reasons above. Still, there is a solution to the said challenges. It can mitigate the problem, and it is called low code blockchain.
What Is Low Code?
It is a coding technology in which users create apps with minimal understanding of code. All the essential codes for an app are represented as pre-built component blocks, and users drag and drop them into sequences to build a functional app.
When integrated into blockchain development, low code can simplify the process of building a blockchain system. Usually, the traditional approach to building a decentralized system can be advanced and time-consuming. Low code blockchain, however, can be constructed visually and intuitively, even allowing collaboration from citizen developers and non-tech users. This would eventually accelerate innovation rate and deployment time while effectively reducing project costs.
How Do Low Code And Blockchain Work In Harmony?
Firstly, low code requires fewer dedicated IT personnel to build a blockchain platform from scratch. With features adopted from low code, a trusted network can be easily built with simple clicks, instead of handwritten code. You can easily manage blockchain-based applications without extended coding knowledge.
Secondly, the interaction between users and low code blockchain platforms is like the interaction with CRM data object, in which they can create and share blockchain objects of the same functionality. This simplifies cross-network integration, bringing more third parties on board. At the same time, it extends low code blockchain's capabilities and value in the long term.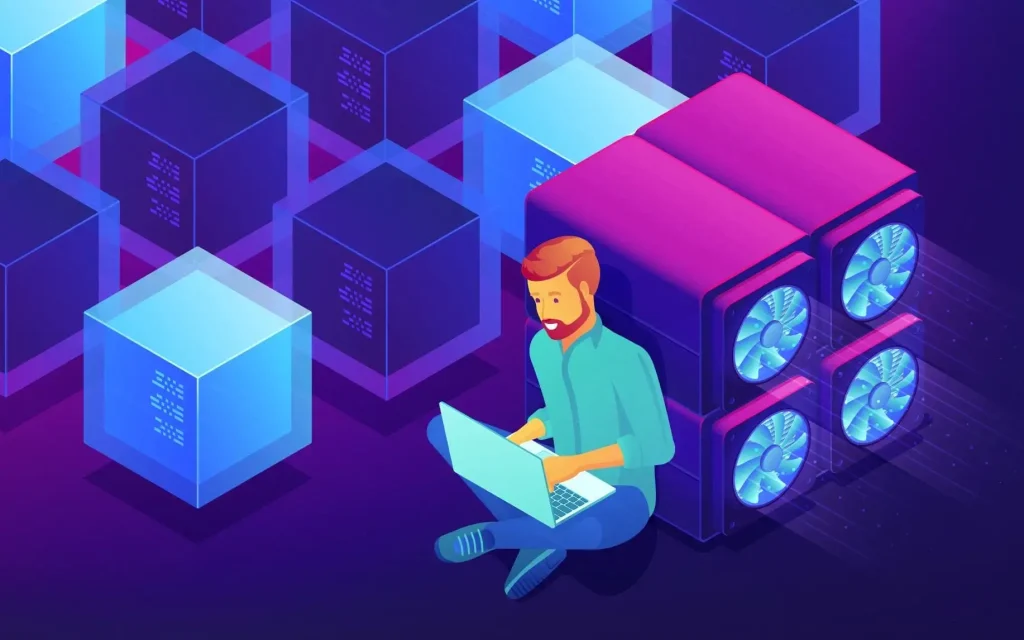 With low code flexibility, companies can modify an application with ease. Low code functionality allows developers to add new nodes – computers acted as verifiers on the blockchain system – as needed. Once enterprises adopt low code as their beginning step of blockchain transformation, they can utilize their blockchain network's capabilities later.
Regarding security, low code blockchain platforms excel the best features from both of their predecessors. Thanks to the built-in security hub, they can protect sensitive data from unauthorized propagation and corruption.
Harnessing the power of low code to create your blockchain overall helps enterprises reduce time, cost, and effort. Risks and resource expenditure are minimized, making blockchain more appealing to skeptical people.
Downsides Of Using Low Code Blockchain Development
Beneficial as it is, low code blockchain development has its shortcomings.
Cost
At the beginning of the implementation, the cost of low code blockchain platforms is usually cheap. But after 1-3 years, the price might surge significantly. This is because you have to pay more per user, gigabyte, or combination every month as your customers grow. In the long run, this can cost the same or even more than the amount spent on the traditional development approach.
Trade-offs
Low code blockchain users are limited to several template sets and pre-built solutions. They can only use what is prepared within low code tools, restricting visual creativity and capabilities of the applications. The operation within the applications and image optimization can be of poor quality.
Complicated Set-up
Low code blockchain is designed to serve multiple purposes and businesses, thus making a unique functionality for your application a rarity. You can either write your code for that functionality you want or leave the low code platform entirely.
Limited Scalability
While low code allows integration with third parties, it can't handle such a high volume of user traffic and transactions. What's more, the more complex an application gets, the faster it reaches the scalability ceiling and spirals out of control.
Vendor Lock-in
Low code blockchain solutions are no exception from this. When this happens, you either must move your project to another low code platform or let your application stop working.
Cybersecurity Issues
When making code in low code platforms, citizen developers might accidentally create security risks that they don't know about, since they might not know how basic code works. To avoid this, companies need to set up guidance and governance in using low code to ensure any blockchain applications made with the low code platform are under the control and knowledge of the IT department. 
When Low Code Excels For Blockchain Development
To avoid these weaknesses and utilize what's best from low code blockchain, we recommend using low code when creating simple, straightforward applications. Low code works best in automating repetitive low-value tasks and improving efficiency in a niche sector.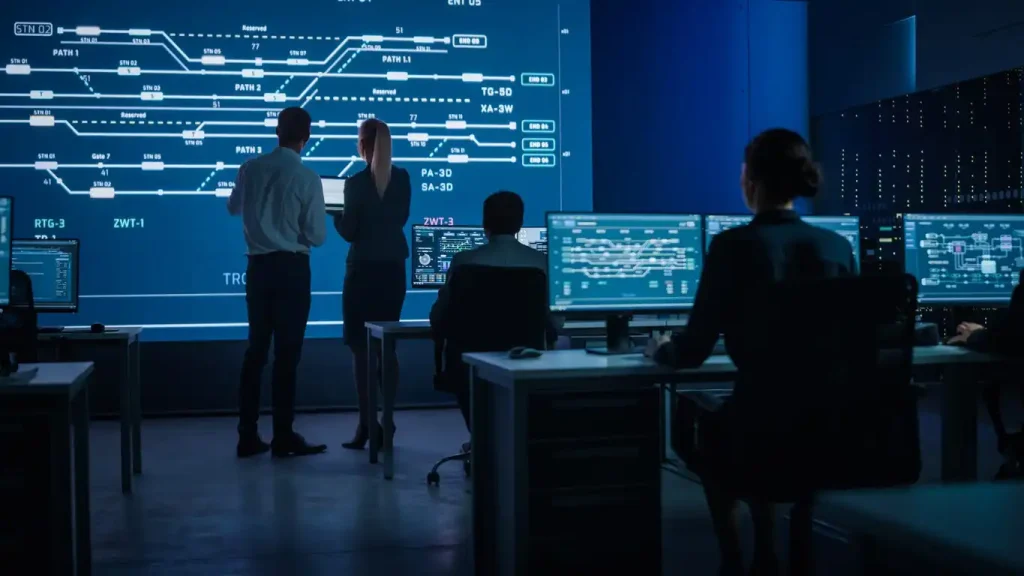 Low code is useful if:
There are low code tools on the market for developing low code blockchain applicable to your business demands;
You want to create an MVP and market it as soon as possible;
You have a tight budget and no programming experience;
Your project only consists of simple, repetitive processes/tasks.
High-quality Low Code Blockchain Development Platforms
Salesforce Blockchain is a part of the Salesforce Platform that allows users to build blockchain-trusted networks, data, and apps using easy click-to-use tools. Built-in capabilities like Lightning Flows, Search, and Einstein AI help enable your low code blockchain data. Then, you can effortlessly engage your blockchain network partners via Lightning apps, communities, or prebuilt APIs for partners who do not use Salesforce.
SettleMint is the low code blockchain solution for those who want to build blockchain applications quickly and efficiently. The tool contains extensive and comprehensive blockchain tools and templates.
Users can use SettleMint to establish smart contracts, manage transaction networks, and quickly deploy blockchain applications with the help of its features. With SettleMint, users can easily and efficiently create, deploy, and maintain applications.
If you are struggling with hand-coding, Unibright is the go-to choice. It is a low code/ no code platform that integrates businesses into the blockchain without additional coding. From here, enterprises can visually design their business from available case templates. All the blockchain and integration codes will be automatically generated, deployed, and monitored. Unibright enables businesses to effectively leverage their blockchain without extra technical expertise or resources.
If you are interested in low code blockchain platform for decentralized application development, Directual is the answer you are looking for. Directual prioritizes the use of minimal coding in app development. Users can utilize pre-built modules and APIs in development, thus alleviating development time and simplifying the whole process.
Low Code Blockchain Platforms For Other Purposes
For front-end tasks: OutSystems and Appian are the best choices for UI/UX design, as they already contain pre-made templates, layouts, widgets, and design kits. If you need somewhere to serve as a blog, marketplace, or portfolio without complex design, WordPress and Shopify are worth trying. Apps like Appy Pie and AppSheet lean toward web and mobile applications, with an emphasis on functionality and external data connection.
For back-end tasks: Linx is a great choice for API generation, as it provides pre-built blocks for API generation and allows connection with third parties. Integrate.io works best at data integration, especially in extracting, analyzing, and visualizing data from a multitude of sources. For building business logic, Xano and Backendless can outsource servers and customize business logic in software quite well. And when it comes to downsizing and containerizing your system, Choreo is worth trying.
For more info on how these low code platforms perform, we have reviewed them in detail, which you can find here: 25 Best Leading Low Code Platforms and Top Open-source Low Code Platform!
Wrapping Up
Low code blockchain is undeniably new, and people are hesitant to adopt it widely for some reason. Like any technology, it has merits and demerits. Users of this platform should carefully consider the use cases so that low code blockchain development works at its best capacity and with the most minor risks ever to occur. It's advised that you think and weigh this approach's pros and cons before developing a low code blockchain app of your own.
---
More related posts from Low Code blog you shouldn't skip:
We are sorry that this post was not useful for you!
Let us improve this post!
Tell us how we can improve this post?