Consumers' needs are evolving every day, and retailers must tailor themselves in order to fit their needs while delivering a seamless, personalized customer experience. And one of the most effective methods for retail brands is to integrate an advanced omnichannel retail analytics system in order to gather data and create the best customer experience.
Omnichannel retail analytics can also increase businesses' visibility, which contributes a great part to the personalization of services, creating the most profitable product strategy, spying the ongoing trends, and maximizing logistics-based performance.
In this article, let's dive deeper into how retail brands are making use of omnichannel retail analytics, along with some examples of prominent retailers who are effectively maximizing the potential of their analytics system to drive business growth.
What is Omnichannel Retail Analytics?
Omnichannel retail analytics is the act of collecting data from all the various channels that retailers are employing, to gain a comprehensive understanding of the marketing efficacy, enhance the user's experience, streamline business operations, and drive revenue growth. 
The aim of businesses when applying omnichannel retail analytics to their strategies is to gain insights into your customers' needs and behaviors; therefore, they can consistently deliver a personalized experience that meets their expectations.
For retail brands to effectively implement omnichannel analytics, they must be able to integrate multiple customer and product data from both in-store and online sources. This integration will enable them to make more accurate predictions about evolving customer preferences and tailoring their selling services.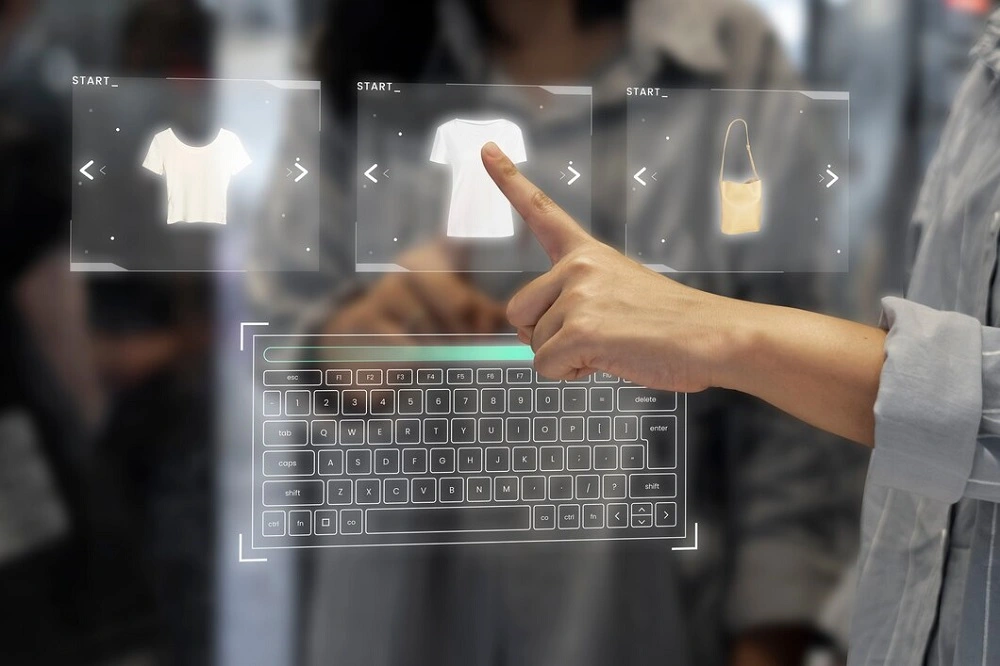 How Omnichannel Analytics Can Be Applied In Retail Businesses?
The potentiality of a retail analytics system is limitless, especially when it comes to cross-channel analysis. Retailers, therefore, can take advantage of data generated from various sources such as cross-device transactions, demographics, social media interactions, SaaS applications, the Internet of Things, and other relevant sources. Here are some widely used applications of omnichannel retail analytics.
Create a Seamless, Personalized Consumer Journey
Consumer journeys can be varied from one person to another. They can scroll the internet, catch sight of an advertisement banner in the morning, search for the owner of that ad in the evening, and make a decision in the upcoming week. The combination of steps in each person's purchasing journey can be difficult for businesses to know exactly because there are tons of possibilities at each touchpoint.
Omnichannel analytics can help retail brands understand the intention of customers better thanks to the data collected on each touchpoint of the whole journey. Therefore, retailers can actively enhance conversion rates and boost customer satisfaction through demand prediction dashboards, difficulties detecting features, and identification of cross-sell and upsell opportunities. On-site stores can also utilize analytics to see how shoppers navigate the store.
Tailor the Buying Experience
By leveraging omnichannel analytic insights, retail brands can combine multiple data sources from both brick-and-mortar stores and websites to obtain a comprehensive understanding of customer behaviors. As a result, with a complete customer persona and data-driven segmentation dashboard, marketing and product strategies can be improved based on former interactions.
Moreover, omnichannel retail analytics can be employed to instantly engage and assist customers with their needs, which involves reacting to consumer purchasing signs. Also, customization of interactions with related messages can take place across all touchpoints, enhancing the customer experience.
Secure All Internal and External Data
Due to privacy regulations like the General Data Protection Regulation (GDPR) and California Consumer Privacy Act (CCPA), making enhanced data security is one of the most valuable advantages of analytics. Retailers can quickly detect abnormal login times, unauthorized requests, unusual email usage, and other anomalies by analyzing a broad range of data from various distributed sources, enabling them to respond swiftly and mitigate threats.
Boost Merchandising
By analyzing sales data and detecting patterns, retail brands can deliver valuable insights to their merchandisers. Omnichannel retail analytics can predict customer demands by taking into account various criteria such as buying channel, location, and other relevant factors. This is crucial to predict future sales and create the best assortment strategy, which ultimately enhances the customer experience.
Maximize Internal Supply Chain Management
Omnichannel retail analytics enables retail brands to evaluate historical sales data and create an A/B testing procedure, resulting in more precise buying trends and improved strategies for future product branding. Moreover, having an analytics system helps businesses forecast external and internal risks, and quickly respond to them. Also, it can be integrated to improve operational efficiency while reducing transportation fees.
Some Benefits of Using Omnichannel Retail Analytics
Using omnichannel retail analytics brings unlimited benefits to retail businesses, which can be comprised of these criteria.
Find the Best Insights Based on Customer Interactions
Omnichannel analytic platforms offer a comprehensive view of retailers' customers by gathering data from various touchpoints and sources. They enable retail businesses to gain a deeper understanding of what their customers desire and why they choose their site, which includes search intents, events, email clicks, pageviews, bounce rates, reviews, referrals, and many more.
This information will help retail brands understand more about the customers' behaviors at each touchpoint of their journey, therefore tailoring their marketing efforts to meet their needs and improve their overall purchasing experience.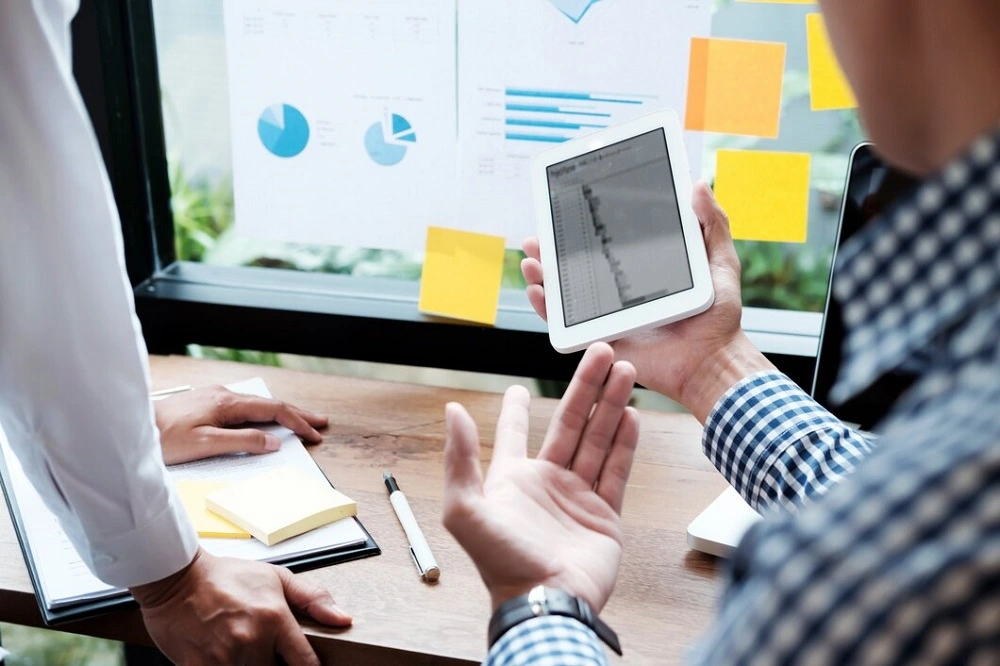 Predict Trends Based on Data Analytics
Through the use of omnichannel data, retail businesses can make informed predictions about their customer base and their interactions with your channels and promotions. This data can be leveraged to identify upcoming trends, providing insights into customer behavior that can be used to customize marketing strategies.
By gaining detailed insights into user preferences and behaviors, retailers can make informed decisions about product development and investments. This information can also aid in identifying opportunities for growth and improvement, enabling retail brands to optimize operations and drive business success.
Improve Engagement and Personalization
Omnichannel analytics enables you to monitor and respond to user behavior across various channels, providing a more comprehensive understanding of your customer's preferences and behaviors. Therefore, rather than solely sending out promotional messages, you can engage with your customers by offering personalized recommendations based on the information they have provided.
Moreover, customers nowadays interact with brands through multiple channels, such as social media, email, chat, phone, and in-store visits. Therefore, it is crucial for retailers to measure customer interactions across various channels in a centralized omnichannel dashboard, as this provides a comprehensive view of customer behavior and preferences. This approach can lead to increased customer engagement, loyalty, and sales.
Increase Leads and Business Performance
Leveraging retail analytics can help brands improve both response rates and conversion rates by utilizing data to gain insights into their audience and direct resources toward potential leads. Therefore, retailers can tailor their marketing strategies to better engage with their target audience, increasing the probability of converting leads into customers.
Additionally, omnichannel analytics can be used to generate result dashboards of marketing campaigns, allowing retailers to calculate the return on investment (ROI) of each channel and make informed decisions about future operations. This approach can help retailers optimize their product strategies and improve their overall business performance.
Create a Seamless Inventory Management Dashboard
Omnichannel retail analytics provides a comprehensive view of brand inventory by continuously monitoring real-time transactions that can be tracked through an all-in-one dashboard. This enables retailers to identify the best-selling products during previous promotions, determine the items that interest new customers the most, and pinpoint those that were least likely to be bought.
Satisfy the Needs of Customers Through Services
Providing tailored customer service is crucial to the development of retail businesses, especially in today's world where the advent of social media, email, phone, live chat, and other digital platforms is soaring. Therefore, retail analytics tools enable brands to communicate with customers through various channels to ensure consistent and high-quality customer service across all channels and prevent any customer queries or issues from being overlooked.
Real-life Cases of Omnichannel Retail Analytics From Brands
Pizza Hut Speeds up Operations During the Super Bowl
As everyone knows, Pizza Hut is known for its varied menu offerings, innovative promotions, and delivery services, with over 18000 restaurants operated across over 100 nations. They have been using omnichannel retail analytics for quite some time now to collect data from various systems to feed an analytics dashboard that allows them to monitor critical metrics and adjust real-time resource allocations, even during peak periods like Super Bowl.
Moreover, Pizza Hut uses forecast analytics methods to predict the customers' buying trends, therefore tailoring their services based on those data. Also, geographical and weather data analysis are integrated into their retail analytics system, which contributes to the event campaigns in correlation with places and conditions.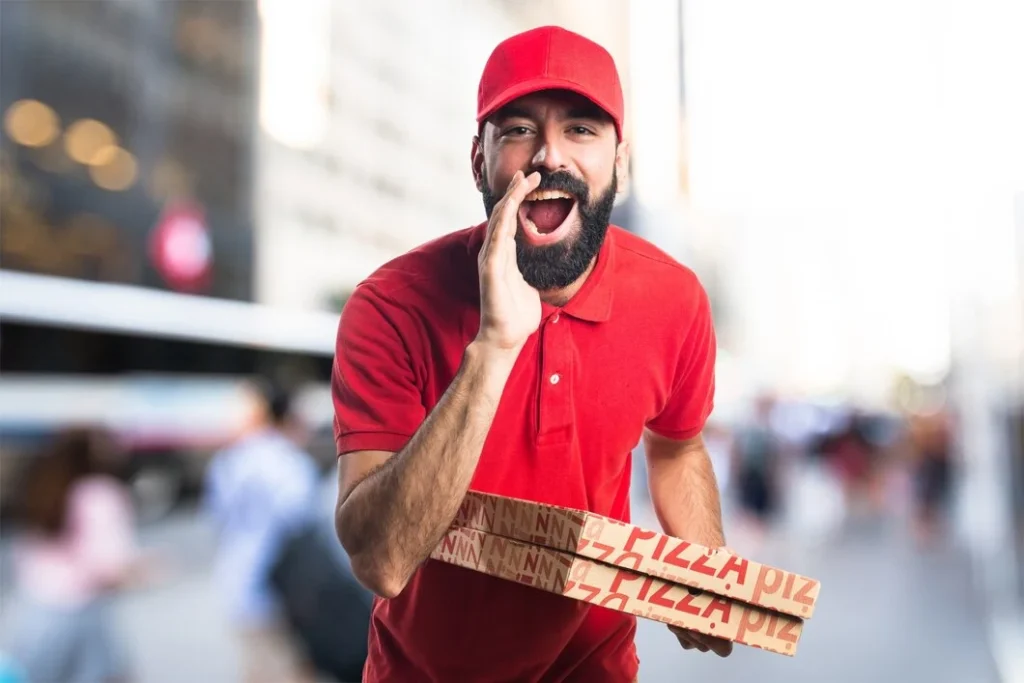 Sainsbury's Simplifies GDPR Compliance and Achieves Better Customer Insights
Sainsbury's is a leading UK-based supermarket chain that offers a commitment to quality products, fair prices, and customer service, as well as its sustainability and community initiatives. With over 1400 stores and around 198000 employees, using omnichannel retail analytics is crucial to their business to operate both transaction stream data and clickstream data from online sources.
Sainsbury's has launched a product-matching service that compares its products with those of its competitors, which has become a popular feature on its websites by using analytics data. Moreover, they can counteract GDPR compliance just by using cloud-based services integrated inside with robust governance capabilities.
How to Get Started with Omnichannel Retail Analytics
With the viable benefits listed above, omnichannel analytics now should be considered a part of growth strategy for retailers. The massive amount of consumer data generated by retail operations should not be a waste, instead it should be seen as a valuable source to gain actionable insights, and turn them all into business actions.
First thing first, to initiate your journey into omnichannel retail analytics, let's define your objectives and goals, starting with why: Why does your business need omnichannel retail analytics? What specific insights are you seeking? What are your expected outcomes from omnichannel retail analytics?
Then, before gathering your data, make sure you take enough time to evaluate your business data landscape, from storage and processing to management and governance. This step is crucial, either you are new or have already integrated analytics into your business to identify your current status, problems, and challenges with data.
Here comes the step of data collection and integration. For retailers operating omnichannel, it is important to gather data from all your sales channels, both online and offline, such as POS systems, e-commerce platforms, mobile apps, and any other relevant sources and put it all into one unified platform.
And then, pick the right analytics tools, and even platforms that suit your specific needs. At this stage, you could always choose to use automation tools for data analytics, or outsource this task to a data analytics & consulting firm, like what Synodus has often done to our client. We would take over this task, and offer customized solutions based on your requirements such as real-time data analysis, visualization, and reporting dashboards.
During the process of omnichannel retail analytics, do not forget to constantly review, refine and even experiment with different strategies, and measure their impacts on your omnichannels for better results.
By following these steps, you can go some further steps in transforming your retail business into a data-driven one. Thanks to the insights you gain from the analytics process, you could enhance your retail operations, improve customer experiences, and boost overall business performance.
In case you are unsure about where to start, or how to navigate omnichannel analytics, don't hesistate to seek expert guidance from experienced consultants or data analytics professionals. They could provide you with valuable advice, and help you get started with analytics steps by step.
Wrapping Up
The benefits of retail brands' integration of an omnichannel retail analytics system into their workspace are limitless. Retailers can forecast customer interactions, improve key metrics, optimize product operations, create a seamless, tailored experience for customers and so much more. If you want to explore more interesting retail-based information, you can follow our blog for daily updates.
Also, if you struggle to find a great partner in retail data analysis, we're here to help.
---
More related posts from Big Data blog you shouldn't skip:
We are sorry that this post was not useful for you!
Let us improve this post!
Tell us how we can improve this post?