As low code trends continue gaining momentum, businesses increasingly use this approach to streamline their application development processes. In fact, according to a recent report by Gartner, the low-code market is expected to reach $26.9 billion by 2023, up 19.6 percent from 2022. With such significant growth on the horizon, it's clear that low code development is a trend worth considering for any business. In this blog post, we'll take a closer look at 10 low code trends in 2023 worth keeping an eye on.
1. Low Code Integration With AI, Machine Learning and IoT
As low code development continues to gain momentum, we can expect to see more integrations with artificial intelligence (AI), machine learning (ML), and the internet of things (IoT). These integrations are already transforming how businesses operate, and this trend is expected to accelerate in the coming years.
One of the primary advantages of low code is its ability to reduce the complexity of software development, making it easier and more accessible. By integrating AI and ML, this low code trend can further automate processes, analyze data, and provide valuable insights to help businesses make better decisions.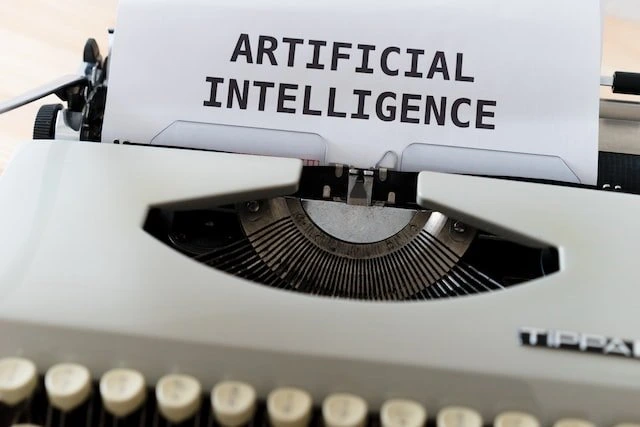 For example, an AI low code platform could help identify patterns in data that a human might miss or even predict future trends based on historical data. This can be particularly valuable in finance, healthcare, and manufacturing, where the ability to make accurate predictions can make a huge difference.
In addition to AI and ML, low code platforms are also being integrated with IoT devices, which can provide real-time data about everything from manufacturing processes to supply chain logistics. With the ability to quickly and easily build custom applications to analyze and act on this data, businesses can gain a significant competitive advantage in the marketplace.
2. The Rise Of Industry/Use Cases-specialized Low Code Platform 
Industry-specific low code platforms are now being developed to address the specific needs of the healthcare, finance, and manufacturing industries. These platforms provide pre-built templates and workflows tailored to the industry's unique requirements, which makes application development more accessible and more efficient.
Healthcare low code platforms can help build patient management systems and telemedicine applications. Finance low code can build applications for loan origination, payment processing, and customer service. Manufacturers can use low code to build quality control, supply chain management, and inventory management applications.
For example, you can use:
According to a report by Forrester Research, by 2023, every major software company will utilize a low-code platform. This statement suggests that this low code trend will continue to grow, and platform will become more specialized over the next few years.
3. Higher Security In Low Code Platform 
Security concerns are among the top low code challenges. It's understandable, as technology is still being developed. But in the next few years, security will become the top priority for both low code providers and businesses. Also read this blog if you want to learn more about the challenges of using low code and how to tackle them.
Low code platforms are designed with enhanced security features such as multi-factor authentication, data encryption, and secure coding practices. These features help to mitigate potential security risks, ensuring that applications and data remain safe.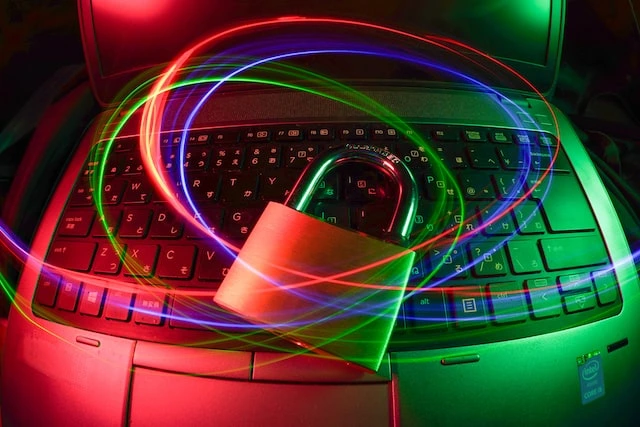 Moreover, as more organizations adopt low code platforms, there is a growing demand for specialized security experts. These experts are responsible for developing and implementing security protocols and ensuring that low-code platforms can adhere to industry-standard security practices.
According to a recent report by MarketsandMarkets, Low Code Development market size is expected to grow from USD 13.2 billion in 2020 to USD 45.5 billion by 2025 with a 28.1% CAGR. As low code platforms continue to grow, so does the need for higher security measures to protect against potential threats.
4. Low Code Compatibility With Agile Methodologies 
Low code platforms with agile development enable teams to work in smaller iterations, allowing them to adapt quickly to changing requirements and address any issues that may arise. Additionally, these platforms provide better visibility into the development process, allowing for easier collaboration between team members.
With the rise of agile methodologies, low code platforms also incorporate features that allow easier integration with agile tools, such as project management software and DevOps tools. This integration ensures all team members can access the most up-to-date information and work more efficiently.
5. Hyperautomation With Low Code 
This low code trend refers to using technology to automate complex business processes, such as decision-making, data analysis, and communication.
Low code platforms enable businesses to quickly and easily build sophisticated applications for hyper-automation. With pre-built components and templates, low code platforms also allow businesses to develop and deploy applications in a fraction of the time it would take with traditional coding methods.
Another advantage of low code in hyperautomation is that it enables businesses to respond more quickly to changing needs. Because low code platforms are highly flexible, they can be easily modified and updated as business needs evolve. This means that businesses can adapt quickly to new challenges and opportunities, enabling them to stay ahead of the competition.
6. Citizen Developer Will Take Over Low Code Platforms 
A while ago, Gartner analysts said, "We're all developers today", alluding to the emerging citizen developer movement. Indeed, citizen development has expanded rapidly in the intervening decade to become a potent business trend.
The need for faster development cycles and increasing demand for applications drive the rise of citizen developers. Traditional software development requires extensive coding knowledge and time, leading to a backlog of applications. On the other hand, low code platforms allow citizen developers to create applications quickly and easily without extensive coding knowledge. This can bridge the gap between IT and business, creating a more collaborative and efficient environment.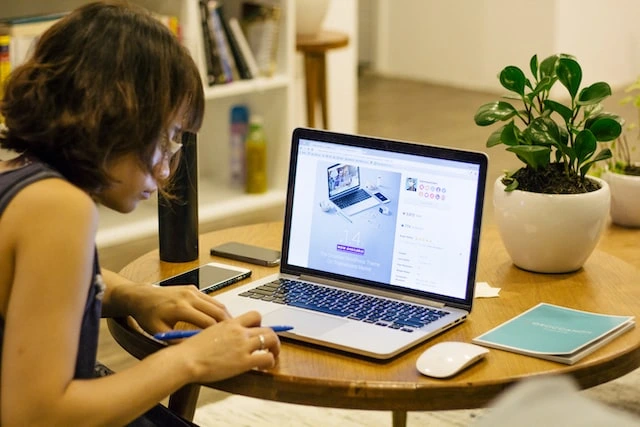 However, as citizen developers take over low code development, organizations must ensure proper governance and oversight. Businesses should train their citizen developers to leverage the platform to avoid any potential security risks.
7. Enterprises Will Keep Favoring Low Code 
Enterprises of all sizes will continue to adopt and favor low-code development platforms in 2023.
One of the main reasons for this low code trend is its ability to enable business users, or citizen developers, to build and deploy applications without extensive programming skills. This empowers non-technical users, reducing the reliance on IT teams and increasing overall productivity.
Let's be honest here. Reduced costs and faster time-to-market are attractive to businesses. With the ability to build applications in a fraction of the time it would take with traditional software development, companies can save on development costs and get their products to market faster. The continued growth and adoption of low-code development platforms in enterprises clearly indicates their value and potential to transform the software development landscape.
8. Not Just Enterprise, Startups Are Also Looking At Low Code  
Startups often face resource constraints, including limited time and budget, which makes low-code development a viable option. Startups can save time and money on app development, allowing them to focus on other aspects of their business, such as marketing and growth. This makes them more agile and adaptable to ever-changing market and business environments.
Low code development is not just for enterprises but is becoming popular among startups due to its affordability, scalability, and flexibility. However, we recommend using low code for internal tools, rapid prototype, POC and MVP development only. As your business grows, moving your application away from a "closed" platform is better to avoid vendor lock-in and to flexibility upgrade your apps.
9. Low Code Platforms Drive SaaS  
Both Low Code and SaaS have low entry barriers. Many SaaS platforms allow users to customize here and there or create a favored interface with free color, font, and design choices. These features are the same as a low code platform.
Alternatively, you can use low code to create cloud-based software for your customers and employees. Many low code platform support Cloud development and migration, such as OutSystems, Microsoft PowerApps, Salesforce Lightning, Kissflow, Integrate.io, Genexus, UI Bakery, and Mendix.
10. Combining Low Code With Legacy System And Traditional Tools
Low code is a great tool for legacy modernization. Yet, many companies are used to using legacy systems and traditional tools, it's hard for them to transfer. This isn't about habits but also about vast amounts of data and workflow management around these tools.
It's understandable. These tools have worked with you for years, and you have created an environment for every employee to use them. While changing to modern systems still underlines many risks, such as data loss, extensive training, potential collapse, and wasted resources.
To get the best of both, many low code platforms are open for integration with traditional tools. For example, you can transfer data between your existing CRM systems with a low-code-made tool for customer services teams. Now your team will have instant access to customer data at any minute. This ensures your data is protected and prevents the risk of losing them in legacy modernization.
Your IT department can also create a quick prototype for a software/ feature with this low code trend, then refine it with a traditional coding tool for better customization.
Wrapping Up
In conclusion, it is evident that low code development trends are continuing to grow in popularity and advancement. This brings numerous benefits to businesses, including better support and more efficient development processes. Low code has become a game-changer in the technology industry, and its future looks bright with new trends emerging. With the rise of citizen developers, even startups are taking notice of the potential of low code platforms. It is exciting to be involved in the low code trend, and we can expect even more developments soon.
---
More related posts from Low Code blog you shouldn't skip:
We are sorry that this post was not useful for you!
Let us improve this post!
Tell us how we can improve this post?