In today's competitive business landscape, companies increasingly rely on new CRM systems to drive growth and retention, many of which integrate low code CRM solutions for greater flexibility and efficiency. According to a recent study by Forrester, low code can reduce development time by 50-70%. So, let's dive into the benefits of low-code CRM with Synodus and explore the best options to optimize your customer management strategies.
Current Problems with How Businesses Manage CRMs
CRM systems play a vital role in various business functions, offering numerous benefits to overall success. Let's delve deeper into how CRM positively impacts marketing, sales, product development, and customer support.
Marketing: With CRM, marketing teams can develop personalized strategies and optimize lead generation. A centralized hub provides insights into growth and ROI, which can inform future marketing decisions.
Sales: CRM provides a centralized location for sales to learn about customers, their journey, and how to approach them best.
Product development: CRM systems capture valuable customer feedback that can drive product improvements. Businesses can tailor their product offerings by analyzing market trends and understanding customer preferences.
Customer support: Efficient case management is possible with CRM systems that track and manage customer issues for timely resolution. Personalized support and prompt issue resolution increase customer satisfaction, driving growth and retention.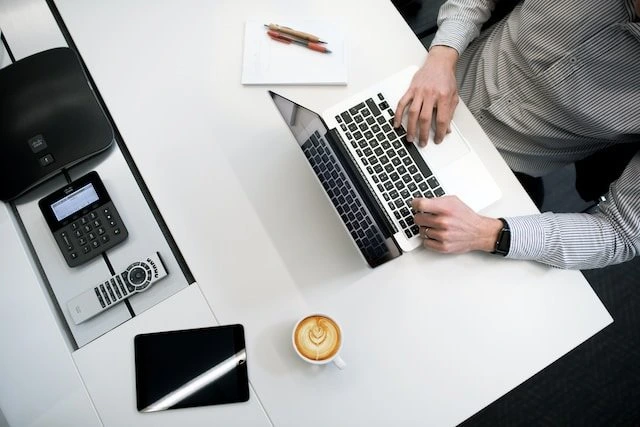 As businesses recognize the benefits of CRM systems, they have primarily adopted 3 methods for managing them: spreadsheets, custom-built solutions, and off-the-shelf software.
Spreadsheets
Custom-built solutions
Cloud-based or off-the-shelf software
Pros
– Easy to organize basic processes  
– User-friendly for simple functions  
– Economical  
– Accessible  
– Capable of complex data analysis (with the right formulas)  
– Built to exact specifications  
– More control over access  
– More data visualization options than spreadsheets  
– End-to-end customization 
– Offer many features 
– Fast deployment 
– Allow integration  
– More cost-effective than building a CRM from scratch 
– You don't have to take care of regular update 
Cons
– Becomes difficult to manage as processes get more complex  
– Error-prone  
– No automated tasks  
– Difficult to troubleshoot formulas  
– Security: lack of controls, compliance hurdles 
– Costly and time-consuming to develop 
– Changes or updates require developer intervention  
– User interface may not be intuitive  
– Integrations require custom builds 
– No or limited customization 
– Some software might lack scalability as your business growth 
– Some software might lack advanced features  
Sum up
Spreadsheets are best for small or home businesses with a manageable customer base.
Tailor-made solution is best for large businesses or niche industries that requires lots of advanced features, which off-the-shelf software doesn't provide.
Best for business of all sizes and when you don't require complex features and integration.
As businesses confront challenges presented by traditional CRM management methods, they actively seek a better solution. One that is scalable, open for customization when needed but takes little time and resources to build. Low code CRM platform is the ultimate alternative, as it is a combination of customization and off-the-shelf software.
What Is Low Code?
Low code is a powerful tool that streamlines the software development process by utilizing visual programming concepts, pre-built code blocks, and a user-friendly graphical interface that allows you to drag and drop elements into places. This will enable you to rapidly create an application without building the foundation. Additional coding is required for customization.
This innovative approach simplifies traditional programming tasks and accelerates the development cycle by up to ten times, empowering businesses to adapt and grow faster. Embracing low-code CRM platforms can lead to increased efficiency and a more agile approach to customer relationship management.
Also read: Low Code Ultimate Guide from A to Z & The benefits of Low code in transforming your business!
Why Should You Use Low Code for CRM?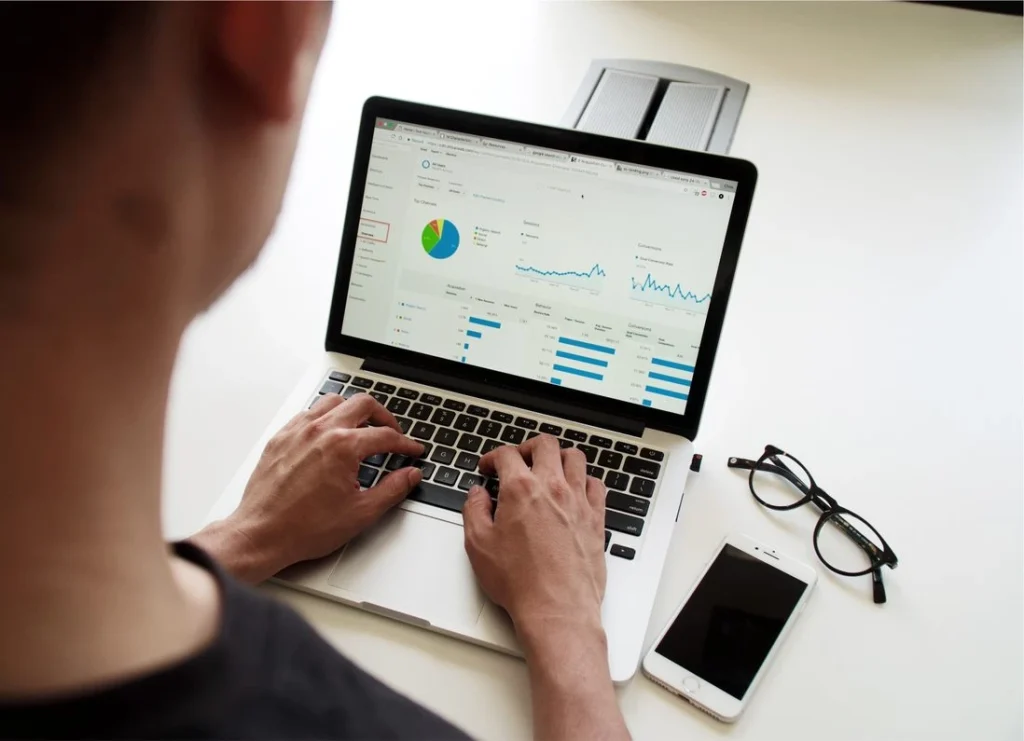 Simplicity: An intuitive visual interface enables effortless workflow creation, closely reflecting real-world processes.
Automation: Low-code simplifies the automation of CRM workflow tasks, such as status updates, emails, and document creation, eliminating manual work and increasing efficiency and accuracy.
Organization: The platform allows for controlled permissions, access capabilities, and a clear history of changes, ensuring data security and accountability among team members.
More time with customers: By automating repetitive tasks, sales, and service reps can focus on customer interactions, improving customer relationships, and driving sales.
Collaboration: Low code consolidates data from marketing, sales, and customer support teams, creating a single source of truth accessible from anywhere, enhancing communication and cooperation across departments.
X-ray insights: Easily generate reports and dashboards for in-depth insights into sales performance, bottlenecks, and customer experience.
Data can be captured from various sources, including form fills, emails, uploads, or customer activity. Internal and external users can contribute information, while integrations allow seamless data use from existing software or apps, promoting a flexible and scalable tech stack.
Reduced Cost: Low-code platforms narrow the IT gap without requiring additional IT specialists, as they demand less formal programming experience. Non-IT developers can create programs, reducing IT backlog and lowering resource costs, making it a cost-effective solution for businesses of all sizes.
What Can You Do with A Low Code CRM Platform
1. Automate manual customer and sales-related tasks
Recent studies show that over 30% of surveyed businesses have fully automated at least one business function. With powerful customization capabilities, low-code development platforms can facilitate workflow automation, streamlining repetitive processes and improving organizational communication.
A low code CRM platform enhances workflow automation by converting complex, time-consuming business logic into more user-friendly and efficient functional operations. They can also automate or eliminate repetitive aspects of CRM, thereby increasing efficiency, such as:
Onboarding users/ customers (send emails, tutorials).
Create automated chatbots to support customer services.
Automatically classified customer data.
2. Build user-friendly applications for your employees and customers
By taking advantage of drag-and-drop tools, businesses can leverage low-code technology to create applications that cater to user preferences. This includes web-based, cloud, on-premises, and mobile applications.
The problem with many off-the-shelf CRMs is that their interface can be hard to navigate for business users without any technical background. Meanwhile, a low code platform is open for anyone with or without coding knowledge. Thus, a business user can give insights during the development. This helps your application be more friendly to the end users, who express the need directly to the developers.
3. Create a centralized database for all departments
Low-code CRM platforms come equipped with advanced API connectivity and data integration capabilities, making them highly beneficial for consolidating business data from various third-party sources. Using low code for CRM, you can create a centralized database accessible to all departments.
Recent studies reveal that almost 70% of enterprises rely on data integration to support analytics and business intelligence (BI) platforms. Low-code development enables businesses to combine and integrate a vast array of cloud networks, business processes, data repositories, and more, resulting in a comprehensive and unified data source.
Creating a centralized database with a low-code CRM platform can:
Streamline data access and decision-making processes across departments.
Facilitate more unique and productive methods of data analysis.
Improve collaboration among teams by providing a single source of truth.
Enhance analytics and business intelligence capabilities.
4. Collaboration tools for Marketing, Sales and Support Teams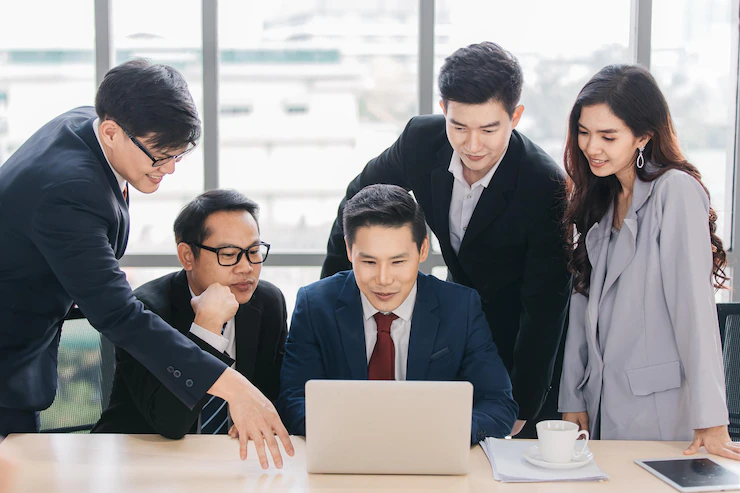 Low-code CRM platforms can facilitate seamless collaboration between marketing, sales, and support teams, leading to more transparent business processes and positive inter-departmental relationships.
Role-based access: Assign specific roles to users and employees, ensuring they have access to relevant information for their day-to-day tasks.
Centralized communication: Streamline communication between departments by consolidating conversations, tasks, and data in one unified platform.
Increased efficiency: Improved cross-departmental collaboration can boost the efficiency of various business processes.
Enhanced security: Implementing role-based access and centralized communication to protect sensitive data and resources.
Real-time updates: Keep teams informed and aligned with real-time updates and notifications.
5. Other use cases
Low code CRM platforms can also be used for various applications that help streamline processes, improve customer experience, and increase productivity. Here are some of the other use cases:
Operational Efficiency Applications: Develop and connect applications to execute enterprise-level business operations across different industries.
Employee Onboarding: Leverage over 100 pre-built components to create adaptable onboarding processes for any online or physical setting. Quickly respond to changing work and legal requirements by updating your apps with comprehensive application management.
Collaboration Apps: Build a platform that allows users to engage, interact, share materials, assign tasks, and organize reviews.
Customer Self-Service Portal: Provide CRM-based self-service capabilities and platforms that enhance customer experience by offering easy payment options, website navigation, and sign-up forms.
Performance Management Systems: Create a flexible performance evaluation system that accurately reflects your company's goals and is tailored to your unique business processes.
Onboarding Automation: Automate the onboarding process using AI technologies, checklists, assessments, and other tools to make new employees feel at ease immediately.
Nurture Your Customers with Creatio & Salesforce Low Code CRM
Any low-code platforms can build CRM, but Synodus suggests you use Creatio & Salesforce for the best result. Why? Both Creatio and Salesforces started with CRM products, providing them with domain expertise on the system's workings. Thanks to this, you can ensure their low code platform is advanced with CRM features to customize one.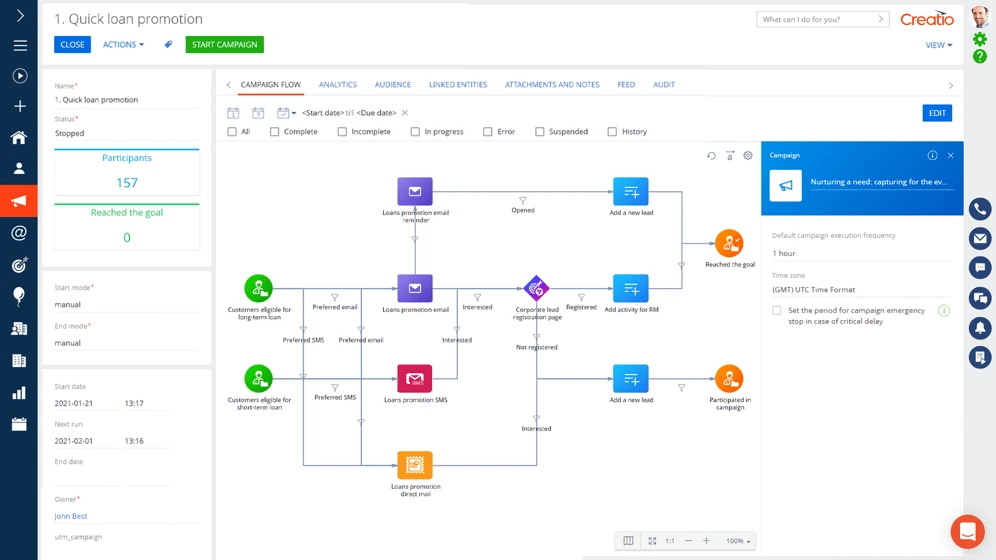 Creatio's ready-to-use Low code CRM platform can automate any Marketing, Sales & Customer Services processes. Its rich toolset covers anything from UI/UX development, workflow automation, data modeling, BI, and integration.
Salesforce is the #1 CRM platform in the market. With their low code platform, you can build dynamic CRM applications using reusable and extensible toolsets.
Between the best low code CRM: Salesforce and Creatio, which to choose? We have reviewed them (pricing, pros and cons) in this article. However, it's best to consult low code experts to select the right platform for your use case.
Synodus is a certified partner of Creatio and Salesforce on Low Code Consultation & Custom Development. Our well-versed developers ensure a robust CRM solution that is tailored to your specific needs and domain. View our portfolio!
Possible Obstacles of Using Low Code CRM and How to Tackle Them
Low-code CRM customization can streamline business processes but may also introduce challenges such as vendor lock-in, code quality, integration limitations, scalability, and security issues. Let's explore these low code obstacles and potential solutions:
1. Vendor Lock-in
Low-code CRM platforms may restrict access to the underlying code, making it difficult to edit or migrate to another platform when business needs change. This can increase reliance on a single vendor, limiting flexibility and potentially increasing costs.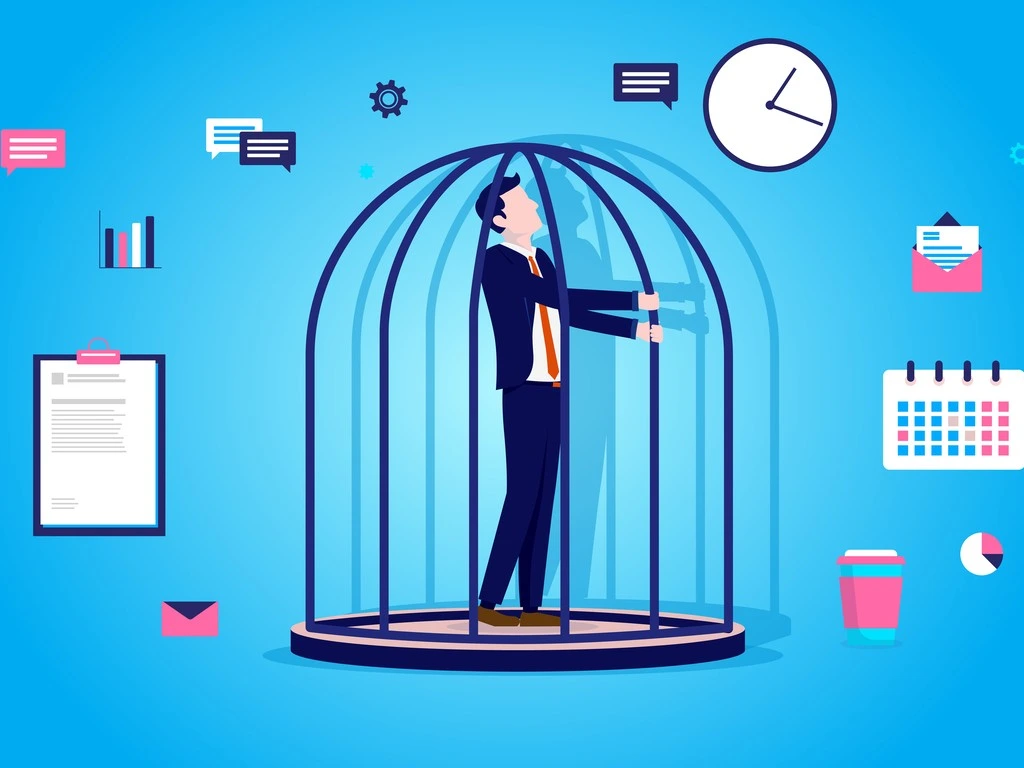 Solution: To mitigate vendor lock-in, choose a CRM that allows switching between graphic and coding views and enables editing of the underlying code. Additionally, consider CRM platforms that support open standards and have a robust ecosystem of third-party integrations.
2. Code and Design Quality
When non-technical users create CRM workflows and features, there's a risk of introducing poor-quality code or inefficient processes. This may result in cluttered, unattractive interfaces that hinder user adoption and negatively impact productivity.
Solution: Establish a collaborative environment with high visibility where experienced developers, mentors, and supervisors provide guidance and review contributions. By fostering a culture of knowledge-sharing and continuous improvement, you can maintain code quality and minimize the risks associated with shadow IT.
3. Integration Limitations
Integrating multiple data sources and external systems is often crucial for CRM functionality. While low-code platforms typically offer pre-built APIs, managing these connections can become increasingly complex as the number of integrated systems grows. This complexity can lead to bottlenecks, data silos, and potential performance issues.
Solution: To avoid integration limitations, thoroughly evaluate a low-code CRM platform's API capabilities before adoption. Ensure the platform can handle the necessary connections, both in terms of quantity and complexity. Work with an experienced development team to build custom integrations that meet your unique requirements.
4. Scalability
As your business grows, your low code CRM platform must be able to accommodate increased data volume, user demand, and functionality.
Solution: Assess the scalability of potential low code CRM platforms before deciding. Compare the platform's capabilities against your growth plans and estimate future costs and efforts.
5. Security Issues
Citizen developers may need to learn about common security concepts, potentially exposing sensitive data or creating security gaps through integrations. This can lead to compliance violations, data breaches, and reputational damage.
Solution: Educating citizen developers about potential security challenges associated with low-code customization is essential. Encourage collaboration between developers and security experts to identify and address vulnerabilities. Regularly review and update security policies and practices to protect data and comply with industry regulations.
6. Governance and Oversight
As more users become involved in CRM customization, maintaining consistency and control over development processes can be challenging. Without proper governance, low-code CRM customization may lead to duplicate efforts, conflicting updates, and a lack of standardization.
Solution: Implement a robust governance framework to manage low code CRM customization. This includes defining roles and responsibilities, establishing development guidelines, and enforcing change approval processes.
Wrapping Up
Low code CRM empowers businesses to optimize their operations and focus on their customers through its simplicity, automation, and organization capabilities. However, it's essential to be mindful of the potential obstacles associated with low-code CRM-based solutions, such as vendor lock-in, code and design quality, integration limitations, scalability, security issues, and governance challenges.
We are sorry that this post was not useful for you!
Let us improve this post!
Tell us how we can improve this post?