As we all know, MVP helps businesses a lot in terms of time and effort in software development. Testing the product beforehand will attain feedback on what should be improved and reduce unnecessary costs after launching the product, thus perfecting it to customers' demands. In today's post, Synodus shall guide you through the top 10 MVP software development companies so that you can make the choice that fits best with your business.
What to consider when choosing an Outsource MVP Software Development Company
Pricing compared to Quality: The outsourcing market is full of vendors at a competitive rate. Don't just go for the lowest price. At the same time, it doesn't mean the highest one provides the highest quality. You want to compare each vendor based on their offered price, expertise, and quality. The best MVP Software Development Company should be cost-effective and fulfill your project requirements.
Their portfolio: Learn what businesses and industries they used to work with. Look through their case study and directly discuss with them, you should look for a vendor with experience in your project.
Tech stack: Check what programming languages, frameworks, and tools the MVP software development company uses. Before the development, you might already have some choices in mind. Thus, look for a vendor that works with your tech of choice. Also, check out the ones with extensive tech stacks. By working with multiple technologies, they can consult you on what is best to use and have more flexibility in development.
Development process: Are they using the agile methodology or waterfall approach? What are their steps and plans? Can they deliver monthly or weekly deliverables? Are they using any other method of project management? This is important as it gives you insights into how your vendor functions and how they can align with your business plan and ensure the project is always on track. Remember to discuss every deadline with them before the development.
Team size: How many people will work on your project? What are their roles?
Communication method: What tools will be used to ensure seamless communication between your team and the outsource MVP software company? How many meetings per month? How can you catch up with your project progress?
10 MVP Software Development Services to partner with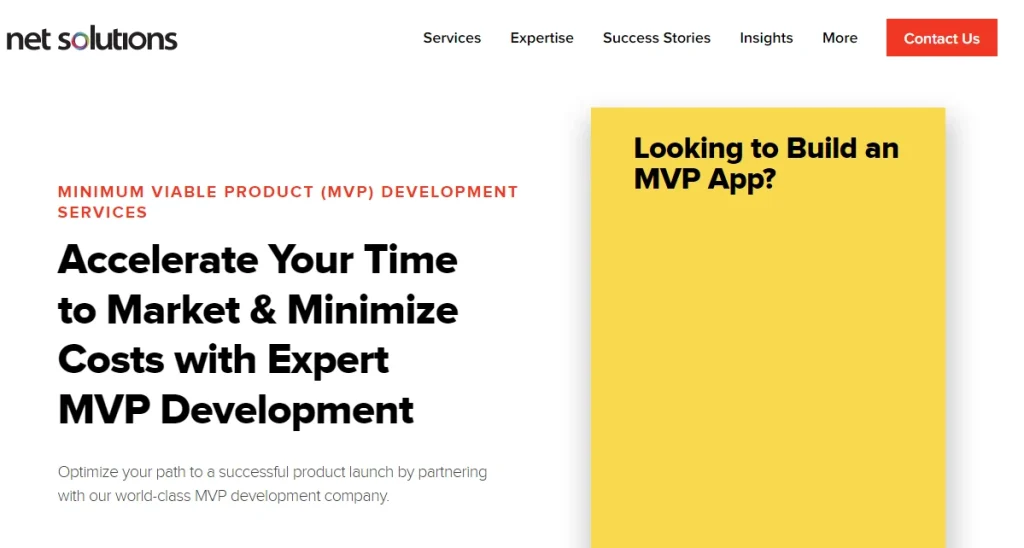 Starting from Canada, Net Solutions is a renowned MVP Development company with a mindset for creative design thinking and agile software development. Net Solution expects to deliver the right product and all the necessary feedback to each client. This MVP software development company offers a multi-dimensional analysis of customers' ideas, business needs, and product competence.
Net Solutions offer a range of MVP Product Development Services, including Business Analysis, Marketing Strategy, Prototype Design, Project Development, and Product Evolution.
Industry focus: Automotive, Consumer Products &Services, Education, Information Technology, Media.
Key clients: Unilever, Microsoft, Harvard Business Review, IMG, Porsche, and Euro Car Parts.
Appinventiv is an innovation-led MVP software company whose mission is to help individuals and businesses adapt and adopt new technologies. With progressive technology solutions and experience in hundreds of MVPs, Appinventiv aims to translate customers' ideas into reality. Their core services include MVP Development, Business Analysis, Ideation and Product Design, Software Development, Product Growth, Blockchain, and many more
Appinventiv ensures customer-centric solutions, understanding what the target audience needs, deep research, and interaction-based analysis. The USA-based tech powerhouse usually works with clients from small businesses to enterprises
Industry focus: Medical, Education, Financial Services, Information Technology, Retail, etc.
Key clients: IKEA, Baja Finserv, Gurushala.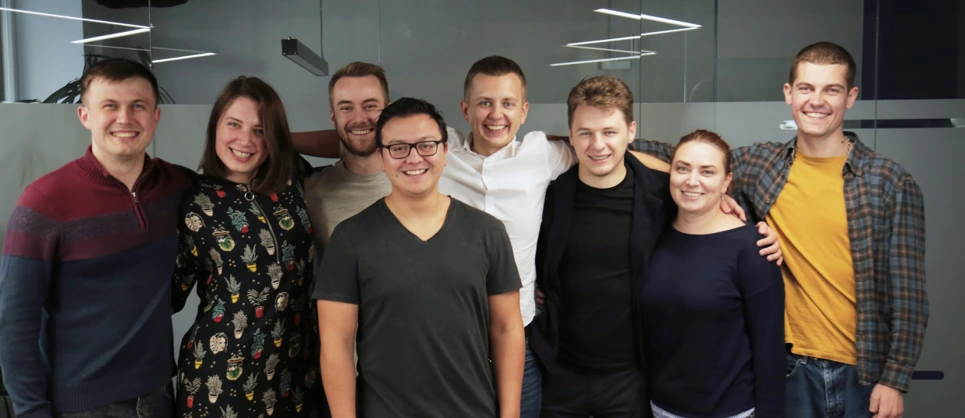 Relevant is a Ukraine-based MVP software development company providing unique MVP development services for start-ups. The tech company offers agile methodology, a dedicated team of project managers, and risk management strategies to deliver quality outcomes that exceed clients' expectations and satisfaction.
Key MVP development services that Relevant brings to the table are Idea Validation, Clickable Prototype Development, and Concierge and Full-Fledged MVP Development. The team leverages top tech stack such as React, Angular, Vue.js, Node.js, Python, Azure, etc.
Industry focus: Financial Tech, IoT, and Information Technology
Key clients: Svenn, FirstHomeCoach, Optimum Pay Group, Sensor Innovation
Sciencesoft has been the leading software development company with over 30 years in IT and 3,000 successful projects. The tech firm works closely with enterprises and start-ups, offering high-quality MVPs to employ essential software features and achieve rapid payback.
To stand out and compete against other rivals in the same field, Sciencesoft asserts acknowledged quality, all-encompassing competence, reliable partnership, complete project delivery, and a certified working process.
Industry focus: Healthcare, Manufacturing, Banking, Telecommunication, and Education
Key clients: IBM, Robert Half, Ford Motor Company, Deloitte, Walmart
5. Bacancy – Based in India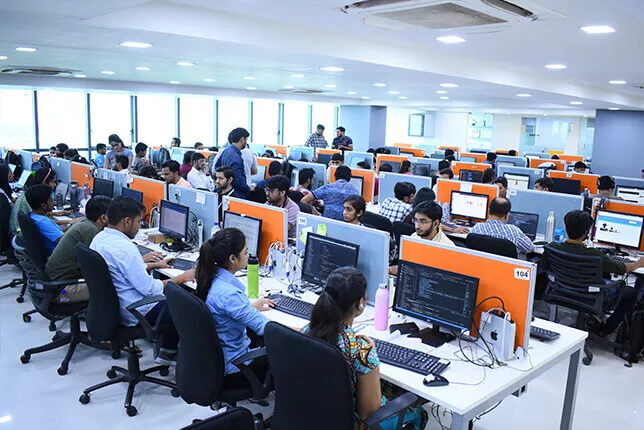 From startups and businesses of all sizes to worldwide Fortune 500 companies, Bacancy has been a resilient MVP software development company that offers top-tier services. The team ensures that every business idea will be assessed, tested, and delivered successfully to the clients.
Bacancy is a good outsourcing choice in specific technologies like Ruby on Rails, ReactJS, Vue.js, AngularJS, and CRM like Salesforce and Microsoft 365.
Industry focus: Information technology, Finance, Manufacturing
Key clients: KPMG, 3M, Volkswagen, Shell, Bangkok Bank
6. Syndicode – Based in Portugal  
Syndicode specializes in full-cycle software development with high-quality MVP development services. Their mission is to prioritize clients' business goals and practical solutions to client's ideas and requirements. Proactive collaboration practices are supported based on open communication and attention to the client's business characteristics.
Syndicode offers a range of MVP services: End-to-end MVP development, MVP Improvement, MVP Consulting, Market Analysis and Prototyping.
Industry focus: Education, eCommerce, Medical, and Real Estate
Key clients: Fuzu, Movinga, Umico, HelloCare, Instalinks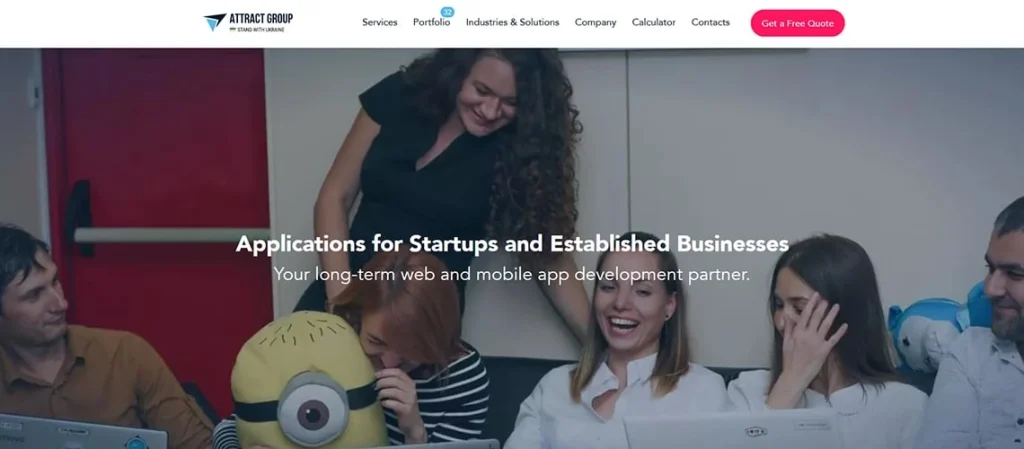 Working with Attract Group, clients can have their projects launched faster with fewer costs. This Ukrainian MVP software development company for startup offers a customer-centric approach, agile methodologies, and well-managed MVP teams.
The company possesses skills in PHP, Phyton, HTML5/CSS3, etc., and cloud technologies like Rack Space and Amazon. By choosing Attract Group as an MVP partner, clients receive different deliverables of the MVP development process, from Business Analysis, Interactive Prototype Design, and Commercial Product.
Industry focus: Finacial Services, Medical, Retail, and Education
Key clients: PRJ Partners, Menudoplan, Bausey Urgent Case, Georgia4Travel, Modern Trade Ltd
8. Radixweb – Based in India  
Radixweb is one of the leading MVP development companies, assisting countless startups and large enterprises in building MVP apps and turning their ideas into realistic and successful solutions.
MVP developers of Radixweb ensure effective and agile development to achieve real-time feedback and full-scale product launch. To help the client maximize investment opportunities and business value, Radixweb offers such MVP services: Single Feature MVP, Pilot MVP Development, MVP Web Development, Clickable MVP Development, and MVP Consulting.
Industry focus: Business and Financial Services, Manufacturing, Education, and Medical
Key clients: HP, Shutterfly, Bose, Tesco, New York Times
9. IT Craft – Based in EU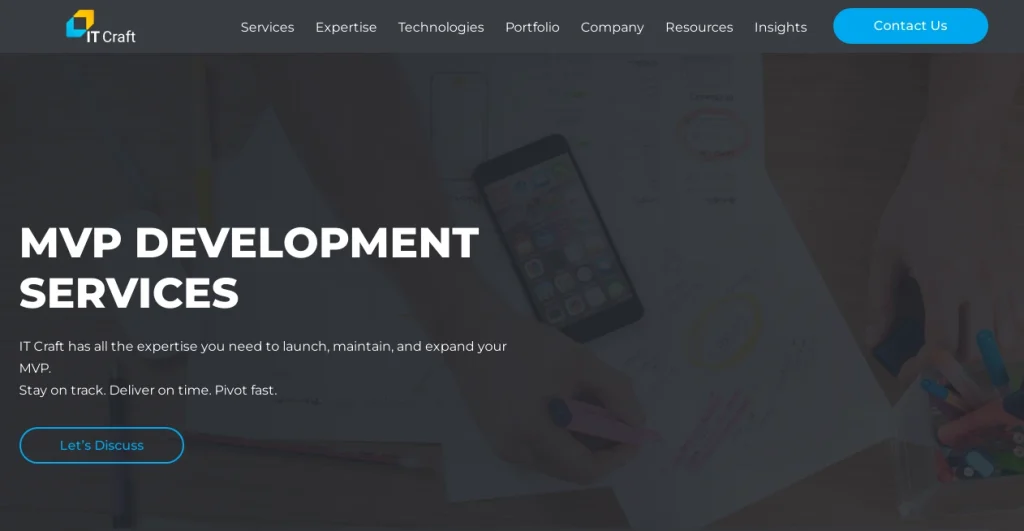 If you need a trustworthy enterprise to launch, maintain, and expand your MVP, IT Craft is the one you are looking for. Whether you are a startup, small-to-medium business, or enterprise, you can still benefit from their MVP Development services for less risk and a higher success rate in launching products.
Their team caters to clients' needs with complete attention to details of business ideas and offers to re-engineer if necessary. The company has created apps for doctors, warehouses, financial marketplaces, retail shops, and multiple other solutions.
Industry focus: HealthTech, Logistics, FinTech, eCommerce, eLearning, and Fantasy Sports & Gaming
Key clients: Nando's, Astra Zeneca, British Council, SHIMANO
10. Geniusee – Based in EU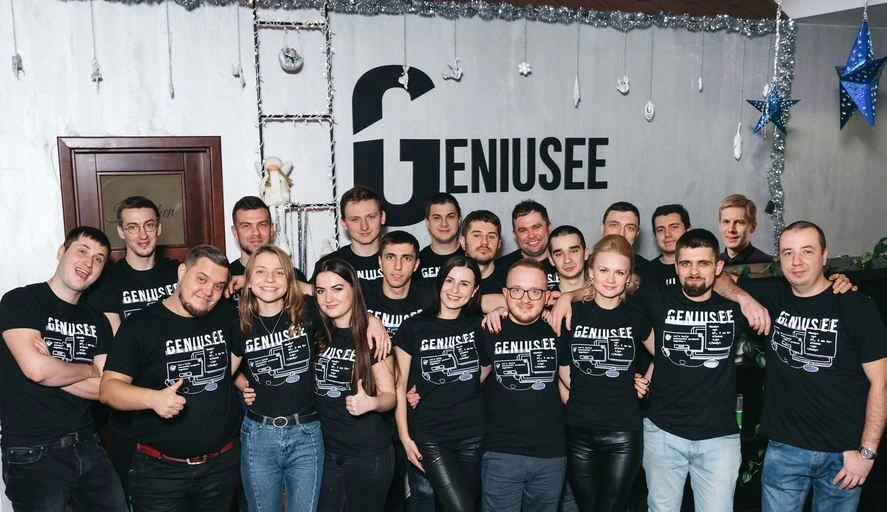 Geniusee is an MVP software development company focusing on proactive, collaborative methods throughout the development process. From the start to the end, every phase is catered to by the hand of Geniusee's professionals. They work on every type of future product by combining the client's vision with business-oriented approaches.
You can choose their suitable solution from a wide range of choice, including MVP for Pre-Order, Client-Forming MVP, Concierge, MVP for Single Use, and "Someone Else's Product" MVP.
Industry focus: FinTech, EdTech, Retail, Real Estate, AgroTech
Key clients: Dell, FactMata, Chegg Money, Scout and Dru Technologies
Price comparison of the top MVP Development providers 
| Company | Employee scale | Hourly rate | Minimum project price | Clutch rate | Focus |
| --- | --- | --- | --- | --- | --- |
| Appinventiv | 250 – 999 | $25 – $49 | $50,000+ | 4.8 | Businesses of all sizes |
| Net Solutions | 250 – 999 | $25 – $49 | $10,000+ | 4.8 | Businesses of all sizes |
| Relevant | 50 – 249 | $50 – $99 | $50,000+ | 4.9 | Startups |
| Sciencesoft | 250 – 999 | $50 – $99 | $5,000+ | 4.8 | Businesses of all sizes |
| Bacancy | 250 – 999 | <$25 | $10,000+ | 4.7 | Startups |
| Syndicode | 50 – 249 | $50 – $99 | $50,000+ | 4.8 | Mid-size business |
| Attract Group | 50 – 249 | $25 – $49 | $25,000+ | 5.0 | Businesses of all sizes |
| Radixweb | 250 – 999 | $25 – $49 | $25,000+ | 4.8 | Startups |
| IT Craft | 250 – 999 | $50 – $99 | $10,000+ | 4.8 | Businesses of all sizes |
| Geniusee | 50 – 249 | $25 – $49 | $50,000+ | 5.0 | Startups |
Also consider: Synodus – High quality MVP Development Company
Most MVP software development services from Europe, the US, and AUS can range from $25 to $99 per hour per developer. This, however, can be quite "pricey" for some startups, especially when your idea hasn't been validated, and the resources are limited.
In this case, many startups and businesses choose Asia as an outsourcing destination. Asian developers have the same quality as other countries, while their hourly rate is usually more cost-effective. Some top names for MVP Development include India, Vietnam, Pakistan, and China.
Synodus is the top MVP Software Development Company in APAC. We leverage extensive tech stacks, such as Java, PHP, .NET, Angular, Node, React, Low Code technology etc., to help businesses and startups build custom applications in various industries. Our MVP services include in-depth consultation (building a winning product, good GTM strategy), detailed POC, and prototype with no-fog-of-tech MVP Development.
We aim to become your strategic tech partner. Working with us, you will transform your idea into a functional application that can scale into a full-fledged product. View our portfolio!
FAQ
How long does it take to build MVP in Software Development?  
Depending on the complexity and number of features, an MVP can take 1 to 8 weeks to build.
How much does it cost to build an MVP?  
MVP is easy to build with only a few features. Therefore, it costs less than a fully custom application. Depending on various factors, you can build an MVP with around $10,000 to $100,000.
Why should you consider outsourcing MVP Software Development Services? 
Other than teams of MVP development experts, outsourcing a company is more cost-effective than having a full-time in-house team. Your business is still in the development & testing phase, so it's best to validate the potential before investing in a team. Besides, your project will get consultation and technical advice from professional developers. It's better than researching everything yourselves.
Wrapping up
Building an MVP is critical, as it determines your business potential in a competitive market. It's easy to get lost in the world of technology and programming. Thus, having support from a professional MVP software development service is an advantage for your products and businesses. From our top list, we hope you can find a suitable choice for your budget and vision.
We are sorry that this post was not useful for you!
Let us improve this post!
Tell us how we can improve this post?