Retail analytics is the practice of monitoring every aspect of business, including inventory levels, consumer behavior, sales figures, and much more. As the customer behavior is changing: people nowadays want to buy the overall experience, not only products themselves, business are finding the ways to live up to their expectations. Retail analytics, hence, is considered to be extremely important, to generate valuable insights and make better strategic decisions.
In today's blog post, we will unlock the power of retail analytics, going deeper into the benefits of retail analytics, discovering several successful use cases and examples that could help you apply this kind of analytics more effectively in retail life. Let's dig deeper!
Data analytics boosts the level of competition by assisting companies in staying ahead of the retail curve, when it comes to boosting sales, improving revenues and changing the business scenario. And to do that, retail analytics could be seen as a helpful and powerful tool for different departments of the whole business (or in other ways, every divsion in your business could greatly benefit from it). The below content will focus on how beneficial retail analytics is towards 3 departments (Marketing & Sales, Operations and Supply Chain), together with some of successful use cases and examples.
1. Department #1: Sales & Marketing
1.1. Customer Behavior Insights
The application of retail analytics for providing concrete, usable insights on consumer behavior can be one of the most notable benefits of retail analytics.
Retail vendors have a very precise view of what works and what does not, from analyzing the social reactions towards a product, and getting data from several sources. We may expand that operation to please the consumer after we learn what makes them happy. Customer satisfaction measurement lets us track trends over time, allowing us to put out fires before they spread and even lose additional clients.
And knowing how to calculate return on investment makes managing any area of a business much simpler.
Case Study
One of the biggest food delivery company in Czech Republic has made use of predictive analytics (one of the 4 common types of data analytics) to enhance their routing and product, and most importantly, ensure the whole satisfying customer experience. And they did it well.
Problem: To ensure a positive customer experience over the whole customer journey is the hardest part. They needed to gather a variety of data to gauge customer happiness because every vendor was a little bit different: from the conversion rate on the website and application to the NPS (Net Promoter Score), satisfaction ratings of the bought products, delivery speed, packaging, and a dozen more.
Solutions: They gathered over 60 customer satisfaction metrics throughout the whole customer experience, ranging from NPS to delivery speed evaluations. All metrics were combined into just a single source of data using Keboola's Transformations. On a scale of 1 to 5, a single statistic is revealed that allows them to determine the general level of client satisfaction.
Positive result: The one measure serves as an early warning indicator, allowing all parties to immediately identify problems by digging into the other 60 metrics.
1.2. Enhancing Loyalty
The benefits of retail analytics also lie in how it helps retailers analyze consumer shopping patterns, and how it helps enhance the customer loyalty. Due to that, they could create more seamless customer experience, and strengthen the bond between the business and its customers.
Through data analytics, each consumer is treated equally and given an individualized attention, from the point of selecting a product to reacting to different rewards programs, to the point of purchase. And then, retailers could analyze the degree of client loyalty based on all the information gathered throughout the journey.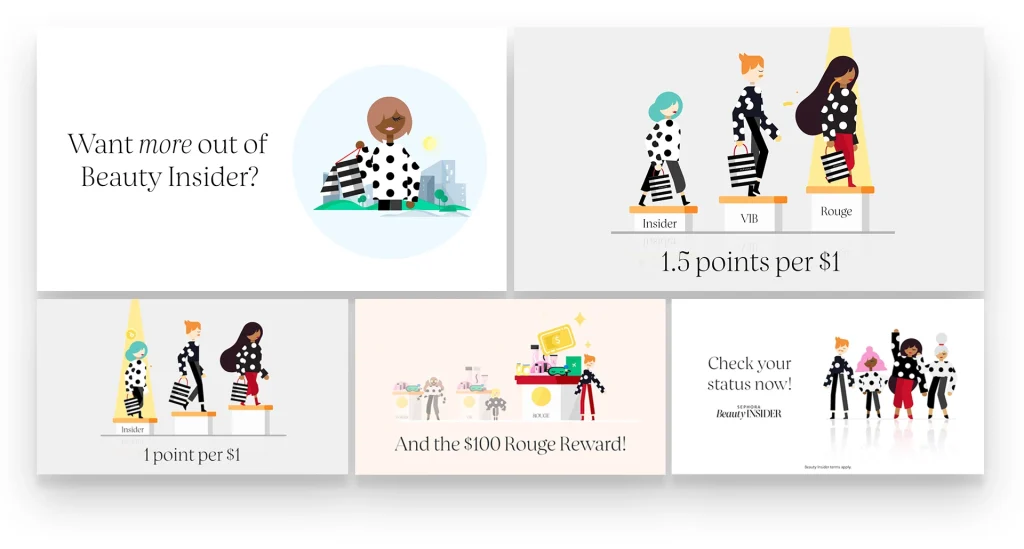 Case Study
Sephora, the international distributor of cosmetics and personal care items, has employed data analytics to improve the customer experience and increase customer loyalty.
Solution: The data from Sephora's reward program is used to tailor suggestions for clients and enhance their entire purchasing experience.
Positive result: They can recommend deals and goods that customers will find interesting by keeping track of what they purchase.
1.3. Improving Marketing ROI
Retail data serves as more than just a base for business information creation. It can be utilized to stimulate growth since it supports assessing and increasing return on investment across numerous business management elements.
A shop manager can adjust future promotions by measuring the impact of in-store effects on purchasing behavior. On the basis of what resonates with its particular consumer, he may concentrate on successful campaigns and streamline marketing operations. DSD Retail analytics are also useful in evaluating the success of consumer loyalty programs, seasonal sales, one-time deals, and other initiatives.
Moreover, the role of data analytics in retail industry can partly guide your marketing plans. In order to reduce your advertising expenses and boost your marketing ROI, it may also be fed straight into advertising software.
Case Study
A provider of facilities for yoga, exercise, and climbing has taken advantages of customer data to reduce PPC expenses and enhance digital advertising.
Solution: They are given the chance to assemble and improve more client data but the resulted information was not merely used for business intelligence. By combining data from several sources, they were able to create a Customer Data Platform (CDP) using customer data that they had independently acquired and held.
Positive result: The collected information was fed back into the advertising platform to create unique ad audiences and re-marketing campaigns. The data-enhanced operation enabled more precise targeting on the best-performing consumer category and had more specialized message to perform better across social media. The secondary amount of work and efforts to join the game: And one thing for sure, it is all about the heat.
1.4. Predict Trends In The Market
One of the worth-noticing benefits of retail analytics is the capability to predict trends in the market, with the help of the sentiment analysis method, and complex machine learning algorithms. For example, every marketer is aware that individuals tend to purchase the most throughout the holiday seasons. And they apply retail analytics at this stage to collect data, generate insights to utilize for further decision making, and decide which goods are worth pushing and which not.
Case Study
The general merchandise retailer, Target, use data analytics to enhance the client's purchasing experience.
Solution: Target predicts which goods will be popular throughout the seasons and adjusts their inventory as a result using data analytics.
Positive result: Customers will have a better overall shopping experience because the most popular items will always be available.
2. Department #2: Operations
2.1. Optimizing In-store Operations
Retail analytics conducted in-store provide a thorough picture of customer behavior. Numerous prospects for all types of retail businesses, from small independent shops to large shopping centers, may be unlocked by tracking customers purchasing habits and staying durations.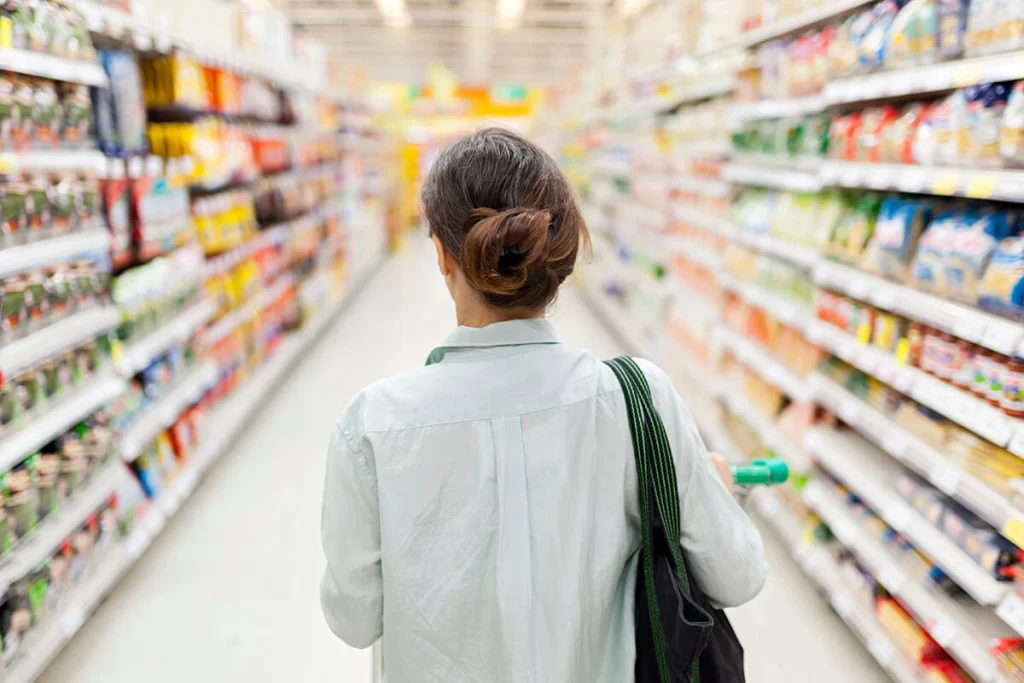 Case Study
Food store operations can be optimized effectively using retail analytics.
Situation: A well-known food retailer wants to boost the efficiency of logistical duties, reducing shop disturbances and freeing up the teams' time.
Solution: A project team with members from the various departments of the store was identified to analyze the procedures and duties in order to spot areas where improvements may be made.
Result: They found out the problem that contributed to decreased productivity and more frequent stockouts because of the unnecessary handling of goods. It was the inconsistency between how the store's back warehouse was set up and how the store itself was laid up. Then, they decided to evaluate the design of the rear warehouse and put a sorting system in place at the front desk to improve the in-store operation.
2.2. Data-driven Decision Marking
Data should be used to inform decisions about what inventory to stock in which locations, which customers to target with certain marketing initiatives, and even how much to charge for various goods. You may be more confident in your decisions with more data and better retail analytics system you have. This confidence should, ideally, be maintained for everyone, including marketers, inventory managers, and merchandisers, and should incorporate self-service analytics.
Case Study
The estimates for Christmas retail sales are an excellent illustration of how data-driven decision-making may affect the retail sector.
Situation: The National Retail Federation's forecast comes true, Christmas retail sales would increase by 6% to 8% in 2022 over 2021, setting new milestones.
Result: It may be partially linked to businesses that employed data-driven decision-making to comprehend and adjust to client behavior, preferences, and buying habits. Retailers can remain competitive and supply customers with the items they want, when they want them, by integrating sales data with cutting-edge technology like IR-based retail execution tools.
2.3. Clarity Among Different Departments
One source of truth is created and maintained when your retail analytics are based on data that is centrally located, such as a cloud data platform, and broadly accessible to employees. In bigger firms with several divisions that concentrate on various business areas, this clarity may be very helpful. Additionally, it may support all staff members in keeping their attention on the wider picture.
Case Study
KPMG, a network of international professional businesses that provide audit, tax, and advisory services, has expanded its strategic partnership with Microsoft.
Target: Their clients are looking for business partners with solutions and services that combine the best cutting-edge technology, market knowledge, and creative thinking to manage complex worldwide projects but still keep the updates for every department.
Solution: Over 100 clients have already received guidance from KPMG on how to alter their company processes using Microsoft's company Intelligence (BI), Analytics, and Dynamics technologies.
Result: Clients would receive assistance from KPMG and Microsoft to make a move to the cloud more secure and safe, which is available and transparent for every member.
3. Department #3: Supply Chain
3.1. Optimize DSD (Direct Store Delivery) Logistics
One source of truth is created and maintained when your retail analytics are based on data that is centrally located, such as a cloud data platform, and broadly accessible to employees. In bigger firms with several divisions that concentrate on various business areas, this clarity may be very helpful. Additionally, it may support all staff members in keeping their attention on the wider picture.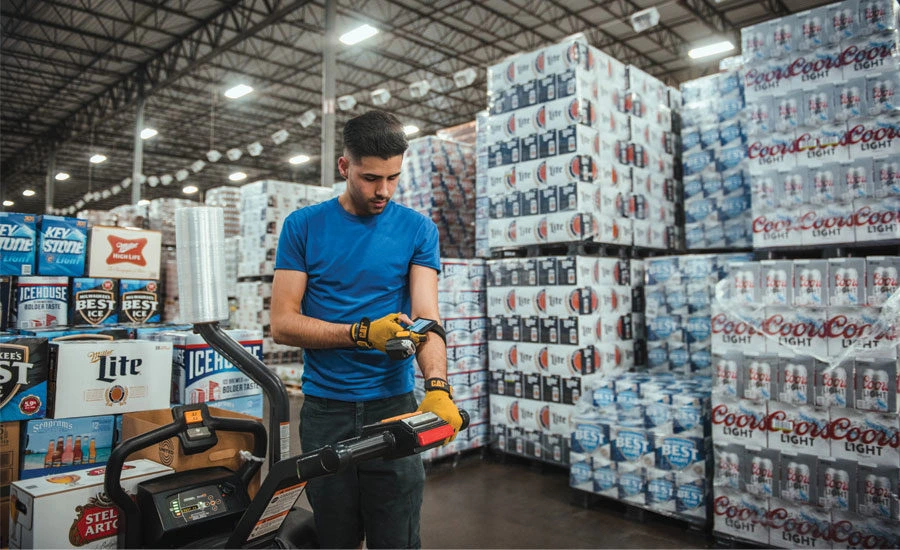 Case Study
The right technology and data analytics can reduce the complexity of DSD, whilst improving sales and customer service.
Solution: Your data must be available from a single solution due to the large number of field representatives accepting orders from various clients at various times. It implies that a single system should include all the information related to the actions of sales representatives, logistics, inventory control, and billing. Your whole system should function uniformly and represent the same data across all of your devices and solutions.
Positive result: Having all the information in one location can eliminate 70% of your problems.
3.2. Predict Demand And Manage Inventory
Retail businesses may use data analytics to better understand the demands of their customers and concentrate on product categories with strong demand. The conclusion drawn from the data aids businesses in forecasting demand and managing inventories accordingly.
You may create models that estimate your stock needs for the immediate and long-term future using previous customer data, seasonality impacts, market trends, and consumer behavior. Otherwise, you might lose a chance to sell if your inventory levels for a product are too low.
Case Study
A sport retail company optimizes supply chain and inventory by using weather data and historical trends.
Problem: Customers in each area (including online retailers) differ from one another, and their purchasing behaviors are influenced by various patterns of demand. So they were struggling with how to manage the supply chain and maximize stocks.
Solution: They decided to gather information in near real-time from a variety of data sources, such as POS terminals in physical stores, weather data from several APIs, online retail data analytics tracking customer activity on e-commerce sites and other sources.
Positive result: The information is used to create machine learning algorithms that generate over 12 million forecasts every day, one for each product in each location, forecasting how much will be sold each day for the following fifteen days. This makes it possible to dynamically alter inventory, always ordering things that will soon be sold out rather than having stuff on hand that might otherwise gather dust.
Wrapping Up
The use of data analytics in the retail industry undeniably has a number of benefits (as mentioned above), and a number of retailers and vendors have made the most out of it for some time now. And it suffices to say that retail analytics is more and more ubiquitous and popular now than ever, and it would definitely lead to greater benefits for both the sellers and the consumers.
Are you thinking of getting started with retail analytics for your business? Are you ready for integrating data analytics into your whole business structure, so each of department could gain benefit from it? If yes,
As Synodus's Analytics Solutions offer exactly what you need, regardless of which stage you are in and how much money you tend to invest in, let's see how we could collaborate with each other!
We are sorry that this post was not useful for you!
Let us improve this post!
Tell us how we can improve this post?