On average, an employee will use at least 5 to 10 applications to do their tasks. With the birth of many software, paperwork is removed, process is automated, and employees are equipped with tools that improve their productivity. This used-to-be-trend has become a normal habit and companies are urgent to employ more software with advanced features. A question pops up: When every company uses tech, which will be better: custom software vs off-the-shelf? Should I buy or build?
Read further on this article with us, as we discover the differences between bespoke software and off-the-shelf peers, when to use which and what risk to keep in mind.
What Is Off-the-shelf Software?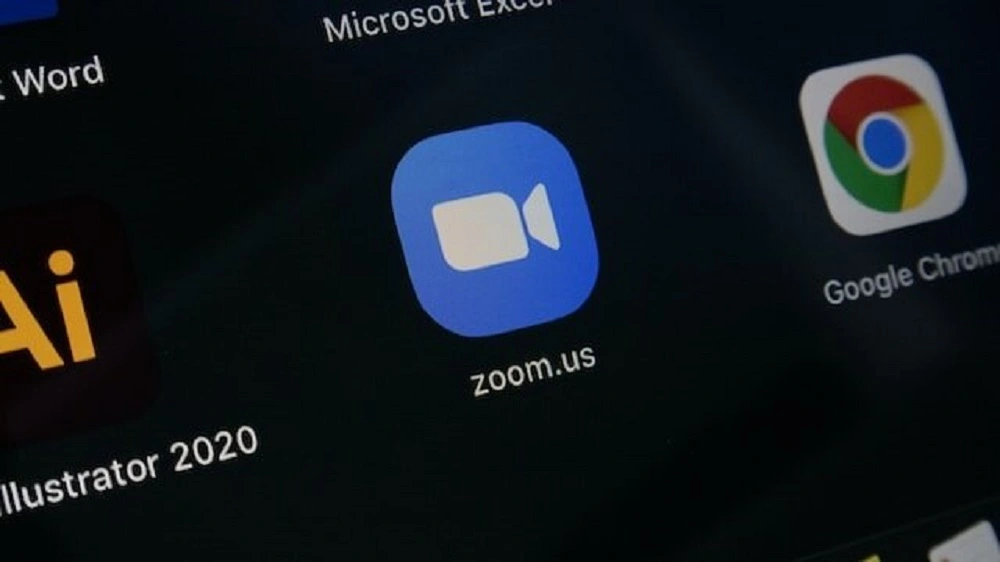 Off-the-shelf (OTS) software, also known as canned, out-of-the-box, or simply generic software, are applications designed for a broad audience, serving common challenges.
Because of this, OTS applications prioritize standardized functions, proven by a myriad of generic features, and while some configurations are possible, deep personalization often remains elusive. They offer a quick solution, but it might be challenging to cater to specific business use cases' unique, intricate requirements.
Examples of Off-the-Shelf Software
A blend of accessibility and a comprehensive suite of features typifies off-the-shelf software. Just to paint a clearer picture, let's look at some well-known examples:
Mail Services: Gmail, Outlook.
Video Telephony Programs: Microsoft Teams, Zoom.
CRM & ERP software: Salesforce, HubSpot, Odoo
Accounting Suites: QuickBooks, Xero
Photo-Editing Applications: Adobe Photoshop, Pixlr.
Advantages of Off-the-Shelf Software
Commercial off-the-shelf software allows you to instantly adopt technology and solve business bottlenecks. Purchase, download, or access online, and you're set to commence. Yet this isn't the only perk it brings:
Cost-Effectiveness Upfront: Especially when you're starting, the initial investment is often less than a custom solution. The added advantage? Many offer trial periods to test functionalities before commitment.
Versatility: Developed with a broader audience in mind, these solutions are packed with diverse features. While you might not utilize all, you have the freedom to select what suits you. With a highly competitive market, there are niche solutions that exist for specific industries.
User-Friendly: With interfaces crafted for a broad audience, including those not tech-savvy, navigation is generally intuitive. Plus, automated updates keep things smooth.
Professional Support: Renowned off-the-shelf software often comes with a robust support team. Whether it's deployment hitches or tech glitches, there's usually a team ready to assist.
Engaged Communities: Extensive user communities often surround popular software. From forums to dedicated groups, they can be a reservoir of tips, tricks, and solutions.
Problems With Buying Commercial Off-the-shelf
OTS is made for commercial use. Hence, it might not always be "the perfect one" and solve every challenge your business faces. Before opting for off-the-shelf software, you should acknowledge its downsides, avoiding spending a slump dump on under-performance tools.
The primary concern with out-of-the-box software is the limitation of flexibility. These tools are packaged, making it challenging to adapt to specific requirements. If the gap is too big, it can push you towards bespoke solutions.
On the other hand, because it is packaged, there might be features that are superfluous to your needs. "I might need it in the future," you probably think. But it's still so unsure, and with how the pricing model works, you still have to pay for the additional unnecessary features.
The pricing model also leads to another rabbit hole: hidden costs. Off-the-shelf software might seem like a cost-effective choice at first, but when the licensing fees, adding more users, new features, and cost of switching to new software add up, it can surprise you how much you have spent.
Another concern is vendor lock-in and security. Technically, you purchase a license to use the software and have minimal control over system upgrades and security. Plus, you might be left in a bind if the vendor alters their support or pricing strategy.
Alternatives Solutions: Custom Software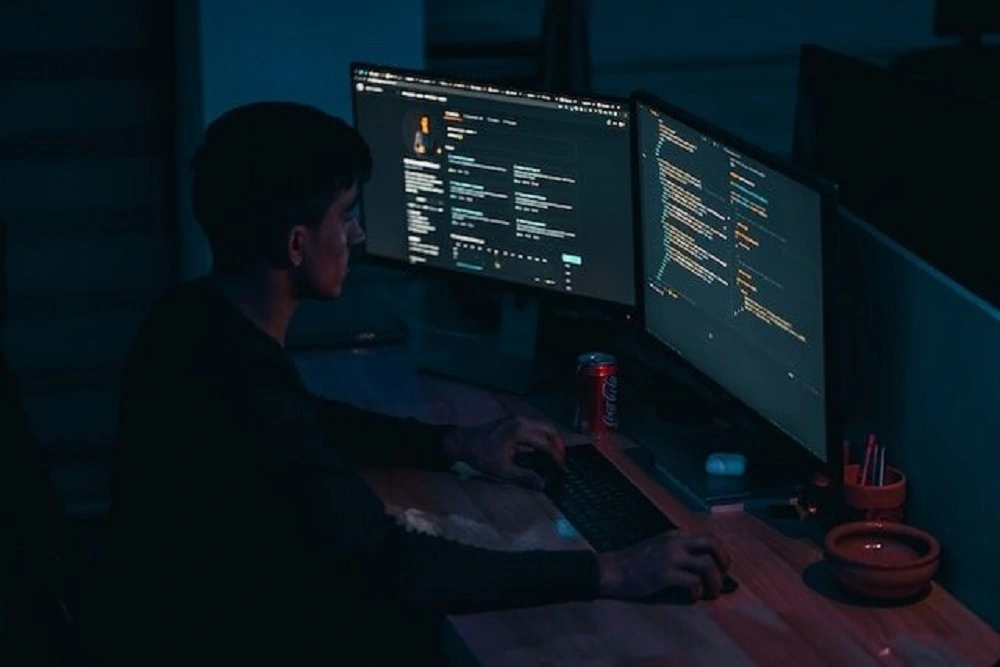 As much as I wish there were a one-size-fits-all solution to buy, use, and live happily ever after (it might be floating around somewhere, not in our world), off-the-shelf software is undoubtedly not "that". The other way is to build one that fits your business, which is time-consuming and complicated, called custom software.
Custom software, often called bespoke software, is akin to a tailor-made suit — crafted for users. Unlike generic software, custom applications are developed from the ground up, aligning with the company's unique requirements and business processes. This ensures swift integration of digital workflows and an adaptive environment for evolving business dynamics. In essence, it's a product built for you, refined by you, and owned wholly by you. 
Spotlight on Custom Software
Unilever Factory in Vietnam, with more than 1400 employees, has worked with us to build a production planning optimization and auto weighing system. The said system, integrated with AI and machine learning, has solved Unilever's unique challenges that off-the-shelf couldn't, proven by the measurable results:
Reduce changeover cost by 10% per week
Save time for production planning by 80%
Ensure data accuracy and data security
This isn't the only case where custom software thrives and improves business performance. Many clients choose Synodus to build CRM, ERP, DMS, data management systems and other complex applications.
💡 When comparing custom software vs canned software, ask yourself if you need any advanced technology (machine learning, AI, blockchain, etc.).
If yes, custom is the better choice!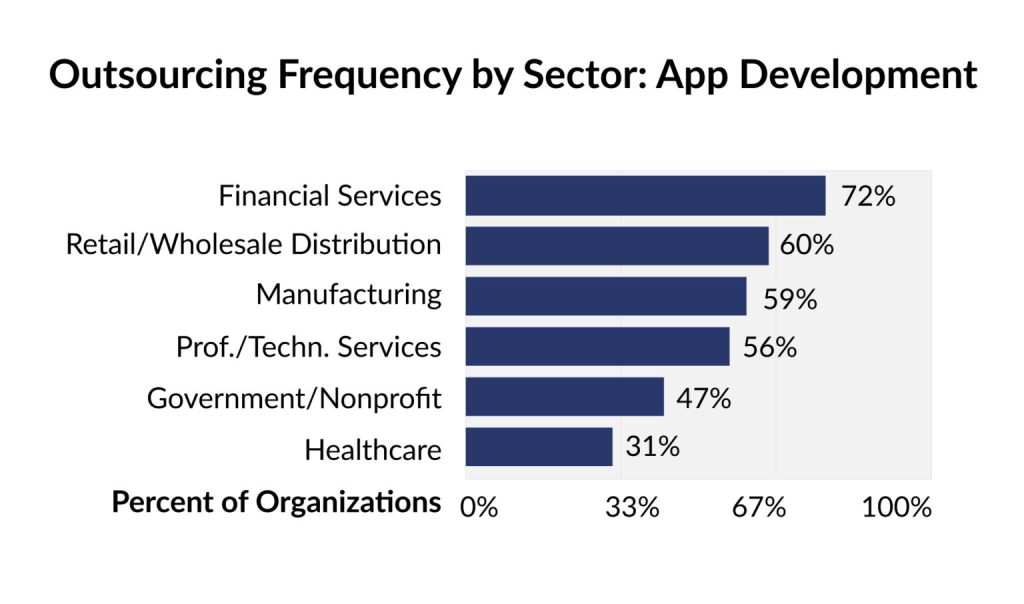 When we look at software outsourcing through a wider lens, there's an astonishing number that 92% of G2000 companies rely on IT outsourcing at some point in their growth. Thousands of statistics show that outsourcing is the strategic step for business performance, from Accenture, Alibaba, and many others.
Even GitHub outsourced back-end development during the product development phase of their startups. Now, they have become the must-have tool for every developer, with more than 40 million users. Learn more on how these brand leverage custom software to accelerate business growth, including Alibaba, McDonalds and more!
Advantages of Custom Software
When mulling over off-the-shelf vs custom software, understanding the perks of the latter can provide clarity:
Individuality: A direct reflection of the difference between off the shelf and bespoke software is that the latter molds itself to your business's identity, rather than forcing you to adapt.
User-Centric Design: The user experience is curated for your team, ensuring seamless integration, fewer errors, and rapid onboarding. Plus, you can make it look more brand-like, unlike the generic look of other tools.
Compatibility and Autonomy: Custom software means high adaptability. Integrate with other tools, expand features, or automate processes as you deem fit.
Scalability and Flexibility: As your business grows or pivots, your software can evolve with you, ensuring software constraints never hold you back.
Cost-Effectiveness: While initial development costs might be higher, the long-term savings, especially when you factor in no recurring license fees and the exact features you need, can be significant.
Enhanced Security: Custom software can offer robust security measures tailored to your business's specific threats. With custom software, you're not just another user in the crowd, vulnerable to mass-targeted threats.
The Conundrum Of Building Bespoke Solutions
One of the most tangible drawbacks of bespoke software is its high price tag. Unlike off-the-shelf solutions, which typically come with set subscription fees, custom development often demands a heftier initial investment. At the same time, building software can be a meticulous process, potentially spanning months or even years, increasing the overall investment. It's essential to weigh these costs against long-term savings and potential ROI.
The rapidly evolving technological landscape demands that any custom software is designed with adaptability in mind. Without careful planning, one might find their bespoke software outdated sooner than anticipated, restricting business growth and innovation.
Bad project management can also cause missed deadlines, budget overruns, and misalignment with business goals. When building software, development skill is just one side of the required expertise. Your team should also be capable of self-management. This emphasizes the importance of choosing a reputable and experienced partner, if you go for outsourcing. 
If you are still skeptical about the risks of IT/ Software Outsourcing, learn some of our tips to identify and mitigate them!
Custom Software vs Off-the-shelf: When to choose which?
To help you make a decision, let's compare custom software vs off-the-shelf solution side-by-side.
Criteria
Custom Software
Off-the-Shelf Software
Complexity
Highly.
You can leverage in-house team or work with a development partner. You manage and plan the development, deployment and maintenance of the software.
Simple.
You buy the software and the vendor support on implementation, maintenance and training
Implementation Speed
Consider if there's no immediate rush. Development and deployment might take longer due to the custom-tailored approach.
Best for those who need a working solution immediately, without waiting for software development.
Budget Allocation
Opt for custom software if you have a sizable budget for IT requirements and value long-term ROI over initial costs.
Perfect for small businesses or startups with limited IT budgets and no immediate plans for massive scaling.
Integration Needs
Choose custom software when integration with existing systems, third-party apps, or specific tools is essential.
Best for companies that don't prioritize extensive integrations or can work with the provided integrations without significant adjustments.
Scalability
Freely, according to your need
Limited. Pay as you scale (new users, new features)
Data Sensitivity & Security
For businesses that handle highly sensitive data or require advanced security protocols beyond standard solutions.
Off-the-shelf might suffice for businesses that don't handle extremely sensitive data or can rely on the vendor's security measures.
Requirement for Unique Features
If you need functionalities that aren't found in standard solutions or want a user experience tailored specifically to your clients or employees, custom software is the way to go.
If standard features can fulfill your business needs without significant compromise, then off-the-shelf software should suffice.
Flexibility in Development
Choose custom software when you need the freedom to iterate and make changes during the software development process based on evolving insights and needs.
Opt for off-the-shelf if you are okay with a fixed feature set and don't foresee the need for iterative changes during implementation.
Support & Maintenance
Ideal if you prefer dedicated support tailored to your specific software and business operations. Often, the development team can provide more personalized support based on your unique software configuration.
Suitable for businesses that are okay with standardized support. Vendors typically provide support based on general use-cases, which might not cover issues unique to your business's implementation.
Ownership
You
Your vendor
Payment model
If you use in-house team: Monthly wages + bonus + incentives
If you use outsourced team, there are fixed cost and time & material payment model
License fee Subscription model
Up-front cost
Development cost
Design cost
Training and support
Integration cost
Initial license fee
Set up and training fee
Additional customization fee (if allowed)
Long-term cost
Technical support
Server and hosting cost
Subscription package
Cancellation fee
Risk associated
Lack of visibility during development, causing the risks of the software not working as expected
Lengthy and costly development
Lack of customization
The software doesn't align with your operation, leading to low adoption rate
Vendor lock-in leading to lost control
Security risks
ROI
Long-term
Short-term
When to Use

You need tools to work with complex and unique business functions.
You require a high level of flexibility to deal with internal workflow and strategic change.
You require integration.
Your application must be able to work with highly personalized data.
You are willing to invest and not receiving your software instantly.
Your data requires high level of protection.

You need a tool to manage simple day-to-day operations.
Your workflow is stable or might have minor changes.
You need an instant solution.
Business with limited IT resources (human + finance)
Integration isn't your focus.
Tips To Choose The Right Solutions
1. Assess Your Needs
It is crucial to have a clear understanding of your company's main goals, challenges, and tasks that require software implementation. You can use a business process map to visualize and pinpoint areas that need improvement. This will help you identify how software and how each method: bespoke or off-the-shelf, can intervene and enhance your business processes.
2. Research Off-The-Shelf Software Solutions
Whether you want to build or buy, you can determine which would work better by reviewing the features, limitations, and user feedback of the existing options. If the gap between what you need and what off-the-shelf can provide is too big, custom software might be the way. If the gap is acceptable, save your resources by opting for a commercial one.
To ensure the software meets your needs, you can set up a proof of concept during the free trial period and document the results for future reference. This can be a helpful way to make an informed decision.
3. Get Custom Software Solution Estimates
Don't just go straight to custom software development. You need to calculate whether it's worth the investment, compared to using OTS. Create a detailed software requirements specification (SRS) that includes mockups and potential workflows, as well as information on functionality, performance expectations, and acceptance criteria. This will help ensure accurate estimates and a successful result.
4. Calculate Total Cost of Ownership (TCO)
You should take into account not only the initial costs, but also any licensing fees, support expenses, upgrade costs, and any other inefficiency-related expenses that may occur over a projected period. We recommend estimating a 5-year cost breakdown for each software option, paying special attention to any hidden or unforeseen fees.
Synodus – Full-fledged Software Development Partner
Interested in Custom Software? Or are you still hesitant choosing between bespoke vs off-the-shelf?
Just so you know, Synodus is only one chat away!
We offer end-to-end custom services, catering to every step of your digital transformation journey. Harnessing an extensive tech stack from front-end to back-end, from cloud to on-premises, from robust database to clean integration, we have delivered nearly 100+ successful projects for clients across the globe.
Of course, the journey doesn't stop there. Aiming to become your strategic partner, our team of 250+ mavericks adopt emerging technologies of AI, machine learning, IoT, and low code to further advance your application. Learn what we do to receive 88% client satisfaction!
Experience state-of-the-art custom services right today! With transparency in communications, dedicated experts and high-performing tech infrastructure.
Wrapping up
Choosing between custom software and off-the-shelf (or canned) solutions is a pivotal business decision that demands thorough consideration. While bespoke software offers tailored features and scalability, off-the-shelf solutions bring instant implementation and standardized functionalities. The key lies in aligning your choice with your unique business needs and future goals. Whether you opt for a bespoke solution or a ready-made product, ensure it serves your objectives efficiently and provides the desired competitive advantage.
---
More related posts from Software Development blog you shouldn't skip:
We are sorry that this post was not useful for you!
Let us improve this post!
Tell us how we can improve this post?