Blockchain has become the talk of the town lately, and it is expected to be much more blooming in the next few years. This blog post will give you several insights related to this rising technology and how it could thrive even more in the next few years so you could better brace yourself for the big game ahead.
Blockchain, a technical term denoting a shared, immutable ledger that facilitates the process of recording transactions and tracking assets in a business network, has become more and more mainstream these days. From the investors' desks to legislation offices to the dining tables, Blockchain has rapidly inserted its presence into our lives. In this blog post, our experts discuss the 5 key insights into this burgeoning technology. 
Integration of Blockchain into Public Sector
Despite initial hesitance in the beginning, many agencies in the public sector have gradually embraced blockchain as a potentially powerful and effective tool in governance.
This kind of technology is believed to be a critical part of the digital transformation journey to governments, especially developing countries. Blockchain technology would guarantee data safety and build more trust in citizens towards their government by improving the delivery of public services, increasing the effectiveness of cross-functional departments' communications, and decreasing the workforce requirements.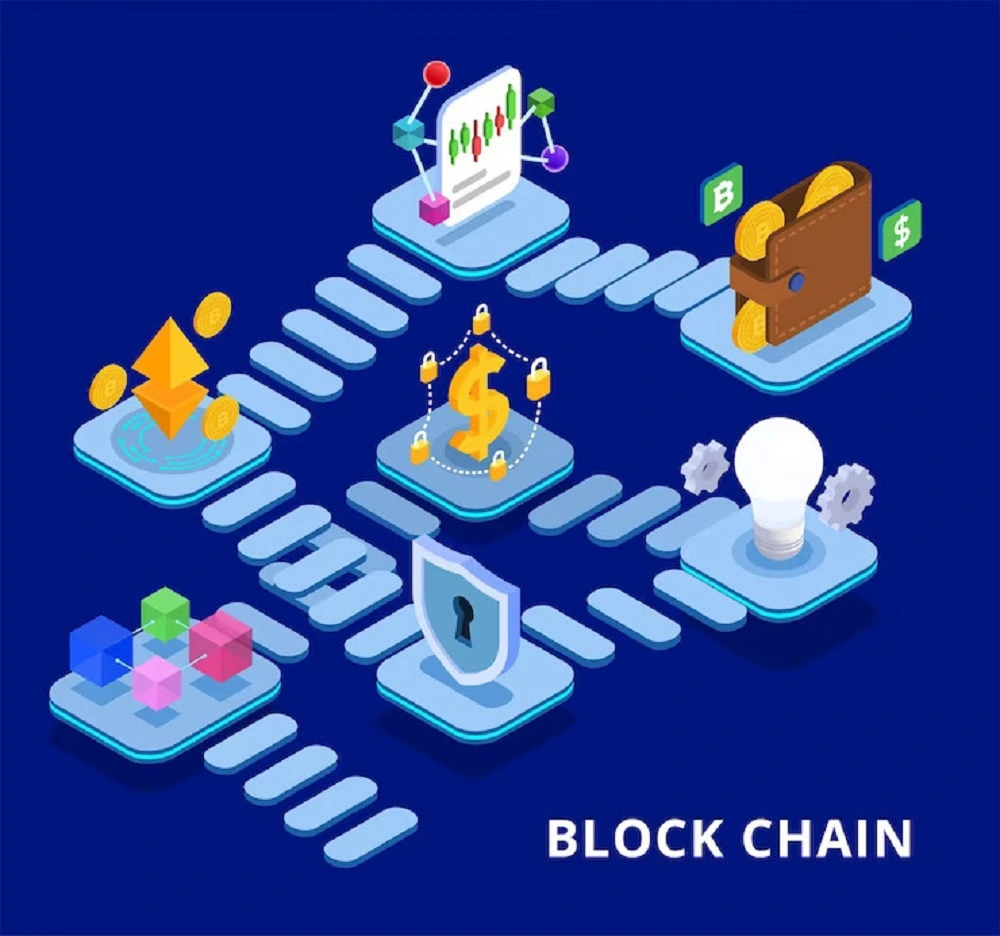 Specifically, decentralized registries, for example, could help establish and validate digital IDs effortlessly, significantly streamline and simplify tax payments, utility management, and real estate transactions for citizens while maintaining data integrity and security, protecting governments and citizens against data breaches or cyber attacks. As governments and public agencies across the world encounter more complex social and economic issues in an increasingly digitalized environment, blockchain technology offers potentially viable and innovative solutions to build a better governance structure and establish trust in citizens. In the next section we will delve into a specific case blockchain application in public health.  
Vaccine Tracking & Distributions
Every person vaccinated takes us one step closer to handling the current aggressive Covid-19 situation. However, the government has witnessed the confusion in distribution plans for the vaccines they've created and procured. Expectedly, blockchain could be the ingredient in pulling off the production & distribution plans.
The problems stem from different reasons – safety requirements to store vaccine batches to security during distribution. First, the temperature is a critical factor to the Covid-19 Vaccine. Even the governments with the most developed supply chain infrastructures may have difficulty supporting the cold-chain network to store many vaccines. Applying blockchain technology into the management helps track where the vaccine batches go and how many vaccine batches are being delivered and helps to forecast and check the temperature gradually. Second, a lack of vaccines may raise problems related to pharmaceutical theft and counterfeiting. Both suppliers and producers may need to work on more innovative approaches to limit black-market situations. Hence blockchain could be an effective solution. They could collaborate and utilize blockchain technology to track and store data. Thanks to decentralized characteristics, it would be impossible for unauthorized entities to look up the exact locations of the vaccine batches.
Besides, while countries worldwide are trying so hard to restart tourism after two years of the near-total halt, they face the uncertainty of safety procedures, and the "vaccines" passport is one of them. With the blockchain-based vaccines passport, countries could easily track the data from the tourists and simultaneously protect the privacy of each profile.
Under blockchain technology, a vaccination certificate, including the private key, is sent to each individual. Instead of providing complete information like name, date of birth,… visitors have the right to decide whether they only want to prove vaccination records or provide complete information, including private data. Hence, the authorities are more confident to open borders without worrying about data security, privacy or fake information.
Blockchain as a Service 
Tech conglomerates whose divisions are dedicated to integrating and promoting BaaS (Blockchain-as-a-service) have involved themselves in the race to take over the BaaS market, the same way the cloud market has evolved.
IBM, for example, is one of the tech giants that currently leads the game by offering enterprises a high-efficiency level that allows users to record and check their transactions at auditing levels.
BaaS enables  companies, especially SMEs to enjoy blockchain technologies without incurring high costs due to a huge upfront financial & time investment. Most industries and business sectors, such as healthcare, fintech, automotive, transportation, to mention a few, could benefit from hiring BaaS from tech giants. Instead of building their blockchain applications, enterprises could make use of the pre-built cloud computing systems. SMEs ready to tackle blockchain technology could build their customer's trust by committing transparency and traceability in transactions through the empowerment of efficient BaaS systems.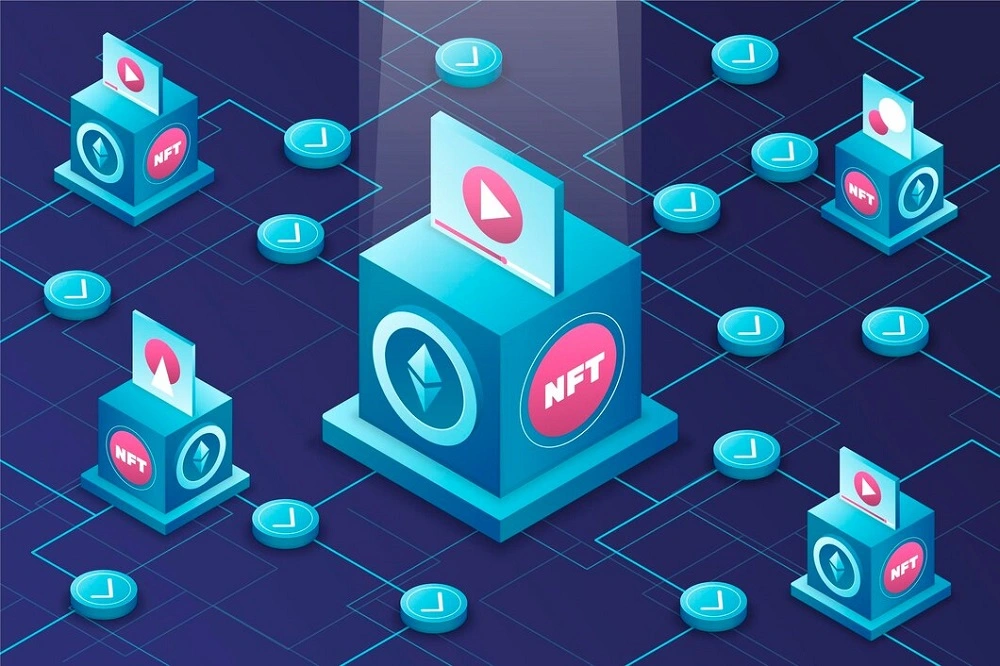 Solutions to Security of Digital Entertainment Contents
As our society moves towards more and more digitalization, so are our entertainment and social habits. Protecting digital assets, be it social media contents or virtual gadgets, is becoming increasingly important. Blockchain offers excellent solutions to address this need.
Blockchain-based Social Platforms 
One famous case that raises concerns about digital security is when several international streamers and YouTubers recently got stream keys leaked, and hackers took control over the channel and broadcast inappropriate content. The case is severe and may negatively affect account owners. All the social media platforms that attracted many users currently use centralized systems, which help store, censor, and share our data., it means that millions of users face the possibility of losing all of our information provided, both public and private.
Facebook, the most prominent social network platform, needs to take more responsibility for disclosing over 500 million users' data, according to Business Insider. Undeniably, it's high time that we took more severe actions to digital security, and blockchain technology may be one of the foreseeably viable solutions for the future.
Blockchain-based social platforms are expected to bring more safety and security to users because they can quickly know where and how their information goes. Besides, they could use these platforms by receiving tokens as awards for creating appealing blockchain-hosted content, which could be the competitive advantage of this social platform. Currently, you could check Mind as the pioneering blockchain-based platform offering awards for content creators.
Content Streaming
Streamers worldwide now have more options for which video streaming platforms they could choose to produce content. Many companies are investing in building a solid infrastructure for blockchain-based streaming platforms, mainly developing user-centric P2P video streaming platforms, which could guarantee more security for streamers and allow them to monetize their time & efforts.
Chainflix is one of the latest streaming platforms integrated with patented technologies, including decentralized storage & blockchain implementation. Through a revolutionary approach, this platform, like many others on the way, could solve the current issues in the streaming industry and make a significant breakthrough in entertainment & media in general.
Rises of NFTs (abbreviation for non-fungible tokens)
In the next few years, the world may witness the incredible rise of NFTs, a unique identifier that could cryptographically assign and prove ownership of digital goods. NFTs are considered a game-changer in digital art, where it always seems too easy to replicate artworks.
Be it a song, a film, or just a meme, a tweet, it all could hold value, and the price would depend wholly on the market demand. Artists, and content creators in general, are all expected to more freely sell their products at a suitable price without concerning illegal copies all over the Internet. People could easily hold ownership of the products, and creators could easily monetize everything they have created.
Blockchain Developers Asia is honoured to be the strategic partner of Defi For You – a peer-to-peer crypto lending platform where borrowers can use cryptocurrency and NFTs, as well as physical assets as collateral. Together we have just successfully launched NFT Marketplace, which is believed to be the first and unique platform that make several breakthroughs in exploring the potential blockchain-enabled marketplaces.
Furthermore, NFTs are a part of the future of the gaming industry. NFTs-based games are different from others because most games would require players to buy tokens before playing. Besides, when partaking in these games, players not only play for fun or the sense of achievement but also gain some cryptocurrency that the game developers use. That way, players could use them to buy more in-game items or convert them into local currency. NFT-based games change what we think about the gaming industry and could bring more promising jobs to players who love games and know how to seize the opportunities.
Some marketplaces like Design Rush can help you find the verified agency for your NFT blockchain project for free in a second. They also have other support services like big data analytics, branding, web design,… for helping to bring your project to fruition.
To sum up, blockchain was once considered a bold experiment, but now everything we could imagine about this kind of technology has turned into reality. It's high time that we kept up with the trends and harnessed this technology as soon as possible to take advantage of what it could implement to your business.
You got any questions? We got answers! Drop us a message for further conversations if you are ready for making great strides in the game!
We are sorry that this post was not useful for you!
Let us improve this post!
Tell us how we can improve this post?