These days, NFT future has become one of the most discussed topics on the internet due to many celebrities and notable investors taking those assets to the moon, with millions of dollars spent on them. This led to a surging hype among crypto-related communities, which made NFTs a household name during the last two years.
However, it is clear that the NFT trend, though slightly, had undergone a downward line because of scam projects and the fall of the crypto market in the second half of 2022. Moreover, the transaction of investment into major NFT collections (Bored Apes Yacht Club, Invisible Friends, Axie Infinity, Azuki…) and Metaverse also contributed to this fact.
The possibilities of NFTs are limitless; believe us, so will the future. So, what are the futures of NFTs in 2024, and how can we shapeshift our investment into profitable assets? In this article, we will provide you with factors that will shape the NFT future, as well as some practical usages of digital assets. 
Factors That Are Shaping The NFT Future
The factors that might shape the NFT future can be found today in a variety of actions online and on-site. Here are some of the outstanding ones that affect the future of the NFT market:
Multiple Communities, Project Cultures and Customer-centric Values
The rising of NFTs, as we all know today, is all of the word-of-mouth effects. Those are created by communities and celebrities, which drives investors into cashing on digital assets. Moreover, as the needs grow, so does the value of NFTs. Project cultures are contributing to the ongoing demand, affecting the NFT future.
Gaming NFTs are also the main factor that changes people's perception of NFT assets. Their airdrops are becoming a cultural preference and a promising future for those willing to invest in those currency units – which can be converted into profit.
Some of the popular NFT collections, as well as NFT games, are successfully working on those criteria, for example, Bored Ape Yacht Club. Due to its customer-centric services and awesome communities, this NFT collection has received tons of positive reviews and colossal investments. Axie Infinity – one of the most popular NFT games in the world, is also getting serious attention from well-known investors and celebrities.
Advanced Airdrops In The Future of NFT
We all know that customer-centric values are crucial to the development of NFT projects. Therefore, personalized, value-expanded drops should be the sole target of both creators and celeb-like investors – as they are the factor to boost the value and utility of NFTs in the near future, preventing the project from being obsolete and ruled out of the market.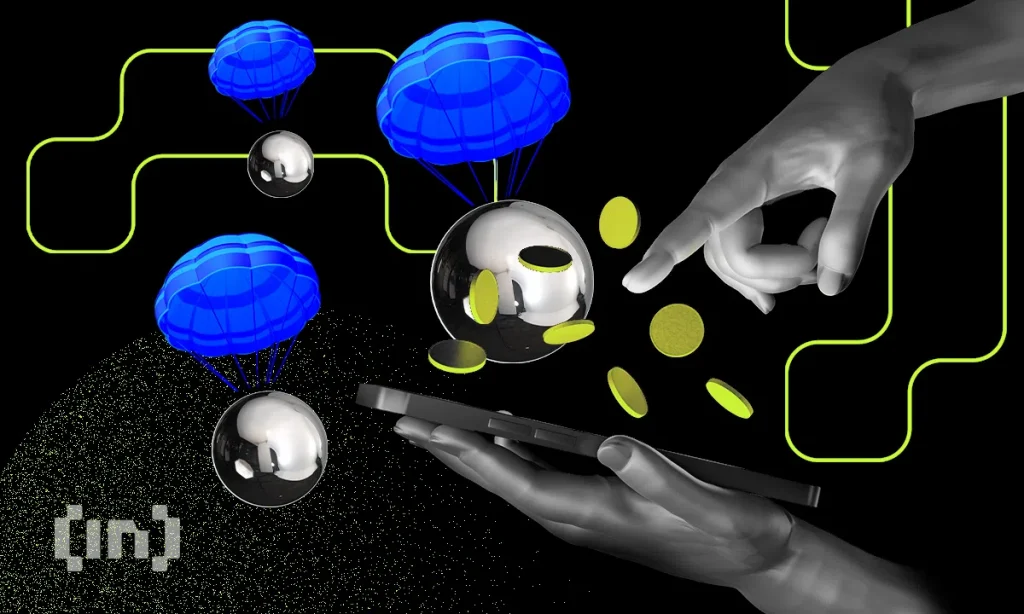 The perfect example of how customer-centric value can affect positively using drops and crypto-based components is NFT's travel ticket bundles. While everything from check-in/check-out phases to tour-related services is covered, guests can change the information included in the ticket, or even the ticket itself, without contacting the customer services department.
The development of Metaverse also expands the choice of investors, as every virtual land in the Metaverse world is an NFT or an NFT collection. As so, bundles of services and bonuses are included, such as discounts and personalized rewards based on the bought tokens.
NFTs Documentation
NFTs can also store and verify customer-centric documentation, including passports, certificates, personal records and other related paperwork. For example, if companies want to find somebody to work on their projects, using NFT can help their recruiters scan the candidate's credentials and execute the decision more efficiently. Moreover, smart contracts integrated into every NFT ever can assist greatly in mitigating the possibility of fraud and scams.
System-to-system Interaction In The NFT Future
Digital assets are people's favorite in the 21st century, due to their compatibility with both on-site and online services. Yet, it's becoming less efficient using the integration of NFT and Metaverse without the appearance of system-to-system interaction. Inter-metaverse, as a result, will become essential to the success of an NFT project and the representation of real-life connections.
2023 will be expected with bundles of different options, including virtual lands ownership, perfect cultural connections, customer-centric communities, etc. The utility of NFTs, in general, will be as seamless as ever, increasing users' experiences. Moreover, the transparency of transactions will be fulfilled, releasing the boundary of on-site ownership.
Simple and Seamless Adoption of NFT
In the near future, especially in the upcoming period of 2024, NFTs and Metaverses, in general, will be easily adopted, which will enlarge and reinforce the development of NFT. Therefore, by getting media attention and enforcing the advancement of Web3 technology, the future of NFT is bright ahead for both infant investors and well-known sharks. 
NFTs' Ownership Tracking Feature
Virtual lands and smart houses are just the beginning of an automatic, seamless and secure era of NFTs and Metaverses. NFTs will provide users with the tracking record of ownership from the start, saving them time in proving their possession of digital assets.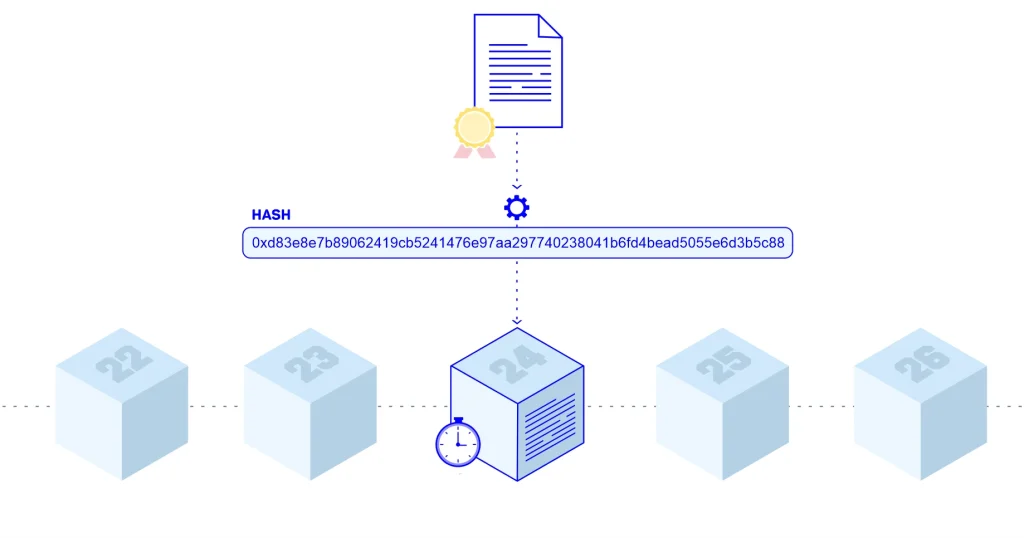 Moreover, in terms of teamwork, the tracking feature also helps users create the tasks' order and allocate them to all participants with access to that digital property. Scholarship, school admission and other educational activities will be more efficient using NFT, as both students and lecturers can see each other's profiles without being duplicated or faked, and showcase their talent and background.
The Future of NFTs in Gaming
NFTs have recently gained tons of positive interaction from gamers and game-enthusiast investors. To be more specific, NFTs represent in-game characters, items, skins or even the whole virtual lands. Those digital assets can be traded, minted or auctioned just like other in-game collections, yet they can instantly increase real-life revenue for gamers, phasing out a third party's needs.
It's expected in the upcoming period that gaming NFTs will meet an expansion in terms of ownership and community. This is because of the release of rare, exclusive NFT collections and assets that mainly attract the thirst of gamers who want to hunt for their own treasures and find a way to collect them. Besides, those assets can be auctioned for millions of dollars, which in turn will benefit both gamers and investors.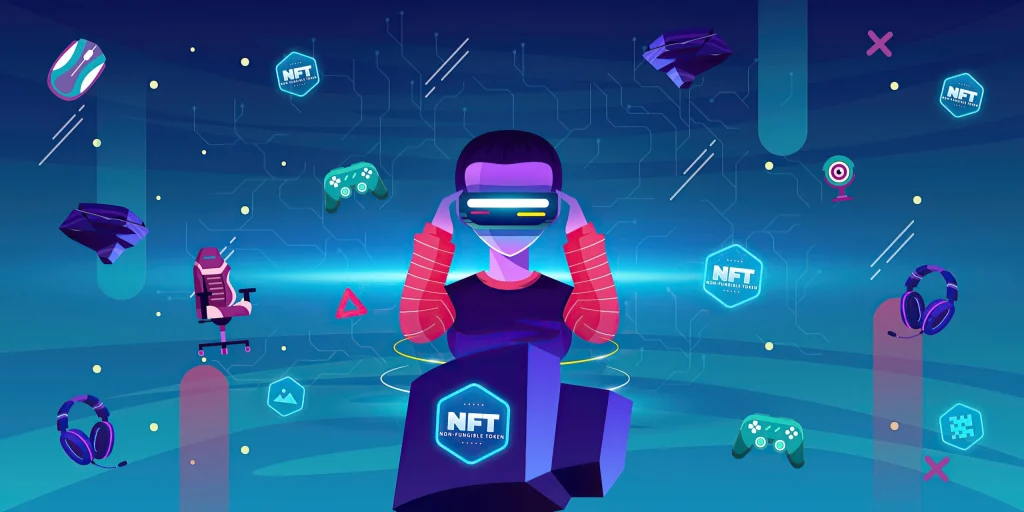 Moreover, cross-industry co-operations will be allowed in the world of gaming NFT. Therefore, music, artwork and even real-life gifts can be found when purchasing/auctioning for in-game bundles. This can happen both ways, as creators can integrate gaming NFT into their collection, making it easier for them to monetize for themselves in a variety of ways.
We can take the perfect example of Axie Infinity – one of the most popular NFT games in the world. Having simple idle-battle gameplay with an intuitive, friendly design and tons of different collections ranging based on rarity, Axie Infinity was a blast at the time when being released, creating a premise for more NFT games to come with a variety of playstyles. Therefore, it's confident that gaming NFT will be much more developed.
How NFT Will Transform Business
There's no limitation to integrating NFT into business, mainly because of the development of Web3 technology and the ongoing demand of customers. For instance, digital, crypto-based transactions can perform better auctions than traditional ones because the asset can be converted digitally on the blockchain while still attaining its original value.
One primary example of this is "The Chop" – a limited edition of the 2016 Napa Valley Cabernet Sauvignon released by Yao Family Wines – one of the pioneers in the NFT wine industry. While 282 assets had been released digitally, their real-life product (the Cabernet Sauvignon) was kept untouched until somebody decided to open it up. This would ensure the bottle's value while the related digital assets are still transacted globally.
This could not be done if using traditional business, as the paperwork and regulations will take too long to process, which in turn will cause a lengthy downtime for customers who want to invest such a great amount of money into one single bottle. NFT, as a result, changed the wine business completely, and created more value-added features for customers.
And it's not just the wine business that the appearance of NFT can renovate. Every company can integrate NFTs into their business, and it's not limited to the represented assets. From photos and drawings to soundtracks, from virtual lands to website domains, NFT can cover them all. In the future, NFT will have the potential to replace traditional real estate businesses, music copyright regulations, art-related exhibitions, and so on.
Frequently Asked Questions
Q.1. NFT is a good investment. True or False?
The answer is both True and False. While investing in NFTs can be profitable in many different ways, it is crucial to know that not all NFTs can be monetized greatly. The NFT itself is not an investment, so make sure you understand every little detail, including the underlying value of your chosen asset before you start cashing out your wallet.
Q.2. Is the NFT Market still strong? 
In the first quarter of 2023, while we have been witnessing a slight downfall in the NFT Market (a 4% decrease in trading volume from February to March), it is still clear that the NFT market is incredibly strong. This is due to the majority of transactions being conducted in Blur (approximately $1.35 billion worth of ETH in March) and OpenSea (roughly $424 million worth of ETH in March).
Q.3. How big the NFT market will be in 2030? 
The NFT market size is expected to reach over $230 billion worth of Ethereum NFT trades, increasing at a compound annual growth rate (CAGR) of almost 35%. This is due to the continuous adoption of NFT into many different sections, including music, art, real estate, game and other creative assets.
Q.4. Will the NFT market constantly grow? 
After a slight decrease in the second half of 2022, we are witnessing a surge in the NFT market's trading volume. Therefore, it is widely believed that the NFT market will constantly grow in the near future. However, the obstacles that NFTs are currently encountering may include brands' interests, UI/UX developments and upgraded security from non-crypto competitors.
Wrapping Up
The future is full of possibilities, and NFT is the main factor that can contribute greatly to the business's development. Yet, it may be unclear in the future whether NFT can be fully adopted. Therefore, keeping track of the trading volume and staying tuned to your desired NFT's value-added drops is beneficial to keep pace with the upcoming period. If you want to explore more interesting blockchain-related information, you can follow our blog for daily updates.
Also, if you struggle to build an NFT marketplace, we're here to help.
---
More related posts from our blockchain blog you shouldn't skip:
We are sorry that this post was not useful for you!
Let us improve this post!
Tell us how we can improve this post?