Low code is a technology in which applications are created using visual tools and pre-built blocks. And it's not hard to see that many businesses and enterprises are shifting toward it for quicker and more streamlined digital transformation. Yet, they must tackle one issue: how much do they need to invest in this emerging technology? If you ask the same question, this article will help you with insight into low code cost in different regions.
Cost Of Low Code Compared To Other Options
Low code is claimed to be more cost-effective. Is it really the case? The structure of low code cost is pretty much the same as SaaS and cloud-based software, where you pay with subscription. Hence, it is relatively cheaper than traditional coding projects, but it's not as much difference as the other choice.
Cost To Build
If you decide to build a website or application from scratch, you can choose to learn about coding and start everything by yourself. Aside from that, there is a solution that you hire a development team to build the app for you. However, they are currently in high demand and can cost about $50 –100k per project. The price can go beyond your budget if you don't know where to start, what you need and don't, and clear insight into what the developers are doing.
On the other hand, low code development cost is essentially cheaper. Low code platforms are equipped with multiple pre-built code blocks, hence cutting down the development time and unnecessary tedious tasks. Plus, it is designed to be used by one or two individuals working closely together, reducing the cost for people.
Cost To Manage And Maintain
Once the app is done, you can't just leave it there to work on its own. It needs maintenance and upgrades to keep everything running smoothly. When your customers are growing, you need to add more features to meet their demand and adapt to their liking. And if you are working in a highly regulated industry, every line of code must be thoroughly audited before its official release.
All of these require a lot of time and effort and thus contribute to the costly maintenance cost of traditional development.
That's why low code comes to the rescue. Thanks to the scalability, it reduces the manual workload required for upgrades and maintenance. What's more, low code vendors can offer support in upgrading the background system, especially the security, databases, and servers. Since these steps are eliminated, a huge chunk of the development budget can be saved.
How Much Does Low Code Cost?
First of all, there are 2 common ways to price a low code platform:
Price per user: You pay for the number of accesses to the low code platform. This is the most common type, and it's cost-effective for businesses with the intention to build multiple applications using low code (e.g. Enterprise, mid-size businesses)
Price per app: You pay for the number of apps created. This is where things get sketchy. With this pricing plan, you also must pay for the user slot on each app. For example, you pay for 2 applications, with A having 4 users and B having 10 users. Meanwhile, with the price per user, you will pay for 14 seats and create as many applications as possible. Although it looks cheaper on paper, when the number of applications increases, you will need to carefully plan everything to avoid cost overrun.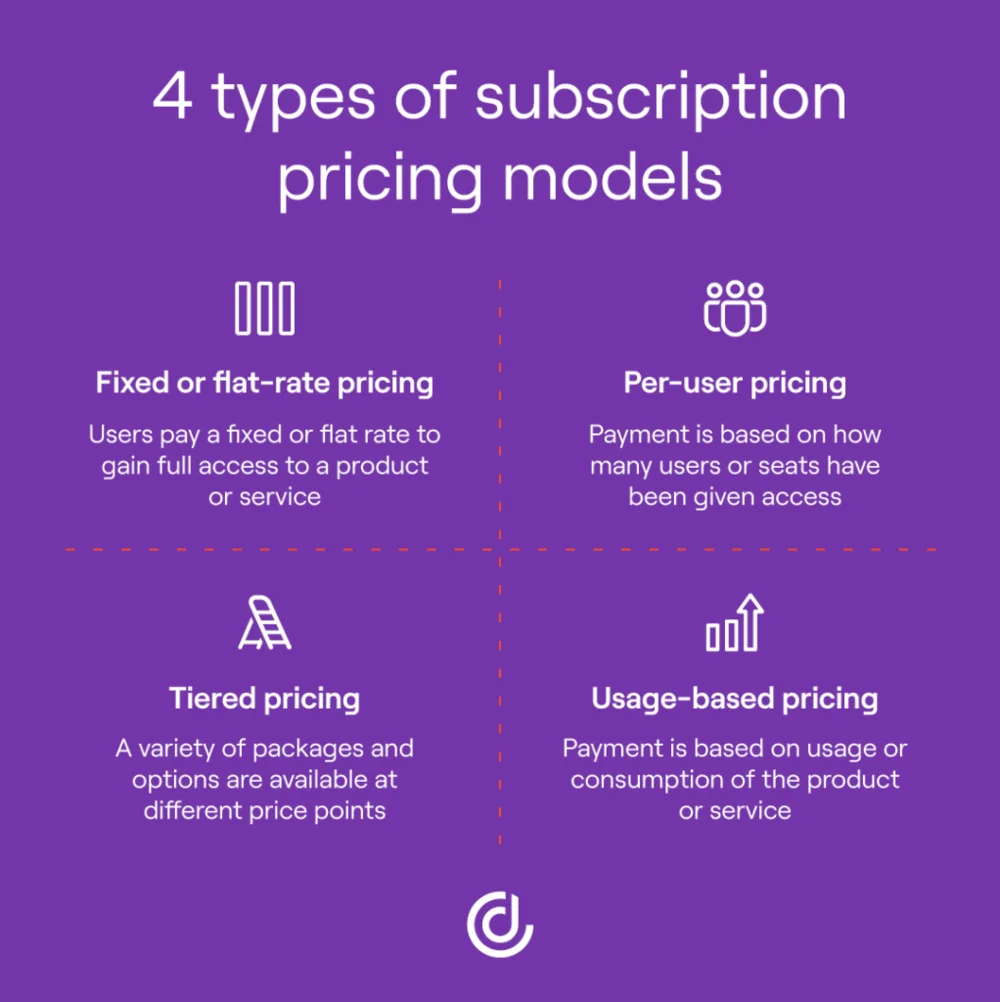 Compared to off-the-shell software, low code can be more expensive. What will the scenery be like, based on your business size?
For Individual Use
If you are a freelancer and you want a tool to help with prototyping applications and making proposals for clients, low code can be a good choice. Since wireframing is the primary feature of every low-code platform, you can choose a basic and standard plan for around $5 to $30 per month per user.
Yet, with such price, you can opt for a much better design tool with advanced features, such as Figma, Adobe, Sketch, or Framer. Low code can be cost-ineffective for personal use.
For Startups, SME
Low code can be a great tool to test run your product or create a beta version for market validation. For small businesses, you can build customized basic applications without extensive input from technician experts.
At this level, price per app and basic plan can be the go-to. Depending on the scope, you should expect a low code cost anywhere between $50 to $200/ month.
For Enterprises
With such a large number of users, you should expect to start around $60,000 to a hundred per year, especially if you keep adopting more users. For enterprise use cases, advanced plan and pay per user is more beneficial.
Many low code vendors provide custom plans specifically for big businesses, and the catch? You can negotiate the price. So, sort out your requirements and make sure the platform can solve them before any major decision.
Price Comparison Of Top Low Code Platforms
Every year, Gartner releases a report and ranking of the top low code platform into 4 categories: Challengers, Leaders, Niche Players, and Visionaries. Which is the best for your business cases, and how much to invest? Let's dive in (We also have reviewed each option in terms of features and performance!)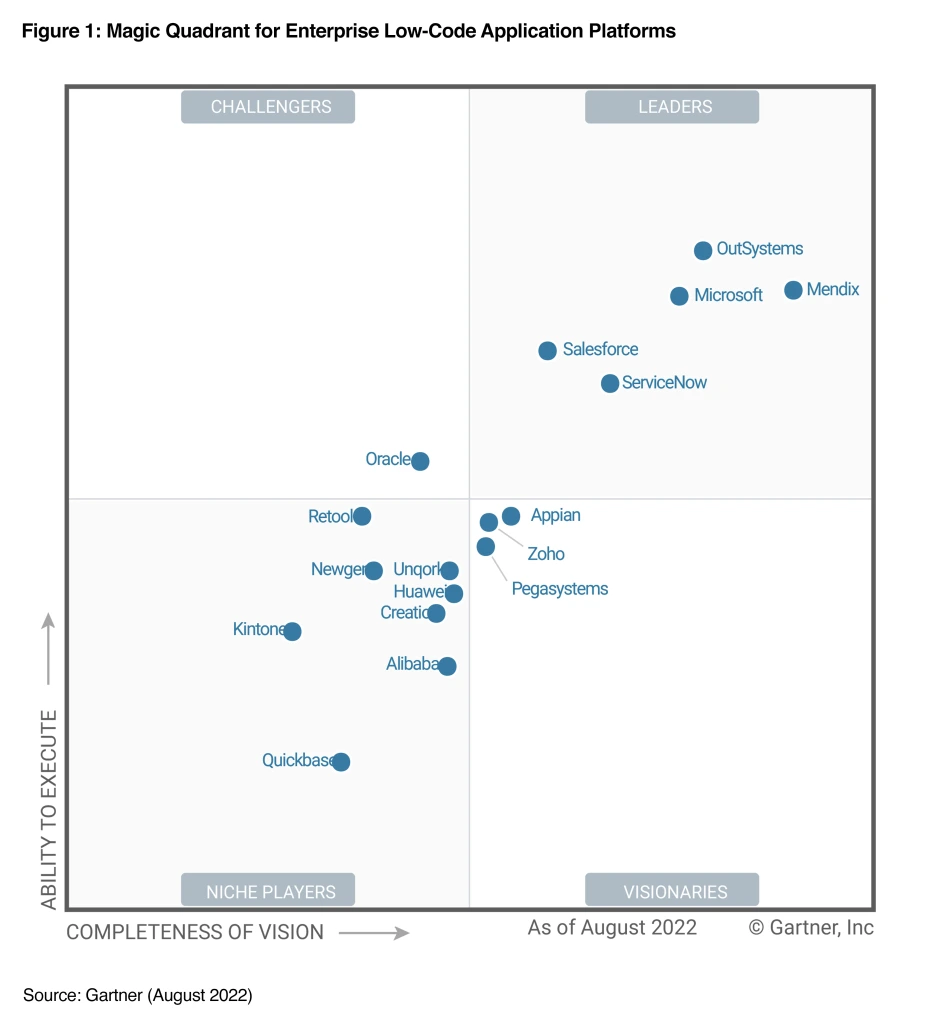 A few things to keep in mind:
Most of these platforms offer free versions. But it's usually limited to one application/ one user or 30 days trial.
The more you pay, the more advanced the features be.
If you are a startup and want to build an MVP, it's best to go with a basic plan since you are in the validation stage. (1) You don't want to invest too much on a platform with a risk of vendor lock-in. (2) After the validation, you might want to move your application outside the low code platform, so you do not need to pay for an advanced package.
If you are a business with a strategy for digital transformation (build and use multiple applications/ automation), the advanced version is the go-to.
| Platform | Use cases | Who used it | Pricing |
| --- | --- | --- | --- |
| Studio Creatio | Process automation and Mobile App development | Air Alliance, BNP Barias, Hershey | Team: $30 /month/user Commerce: $35/month/user Enterprise: $60/month/user |
| OutSystem | High performance Cloud app development with AI | Mercedes, Schneider Electric, Western Union | Has free version Multiple apps: $1,500/month (for team) Large app portfolio: Custom pricing |
| Mendix | Low code for teamwork with many developers' tools | BDC, Gemeente, Rotterdam | Has free version Basic: €50/month Standard: €800/month Premium: Custom pricing |
| Kissflow | Cloud-based business process and workflow management software | HubSpot, Pepsi, Saint-Gobaint | Small Business: $15/month/user Corporate: $20/month/user Enterprise: Custom Pricing |
| QuickBase | Automate process and workflow | P&G, Mondelez International | Free Trial (for 30 days) Team: $35/month/user Business: $55/month/user Enterprise: Custom pricing |
| Genexus | Use AI to automate and maintain enterprise-level applications | Express Cargo, Mitta | Students: $99/year Startups: $129/month ISV: $329/month Enterprise: Custom pricing |
| Microsoft PowerApps | Automate enterprise and professional-grade applications and process | Coca Cola, Campari Group, Toyota | Subscription plans: + Per app plan: $5/month/app/user + Per user plan: $20 month/user Pay-as-you-go plan: $10/month/active app |
| Zoho | Rapid developments with AI | Lyft, Marriot | Has free version Basic: $59/month/org Standard: $119/month/org Professional: $299/month/org Enterprise: Custom pricing |
| Integrate.io | Build data analytics, data warehouse, ETL integration tools on cloud | 7-eleven, Deloitte, Heineken | Depend on data volume $199 – $4,667/month |
| Retool | Build internal tools and applications for businesses of various sizes | Amazon, Doordash, Hopin, Rakuten, Pinterest | Has free version Team: $10 /month/standard user + $5/month/end user Business: $50/month/standard user + $15/month/end user Enterprise: Custom pricing |
| UI Bakery | Create automation for small and medium-sized business automation | Bandwidth, Marshall Securities | Has free version Standard: $6/month/user or $12/month/user Business: $12/month/user or $50/month/developer Enterprise: Custom pricing |
| TrackVia | Turn paper-based and spreadsheet-based procedures into mobile applications | Downer, Utility Constructions, Northside Hospital | Mobile: $499/month/1 admin, 5 users Quick start: $999/month/ 1 admin, 5 users Business: $2,499/month/1 admin, 5 users Enterprise: Custom pricing |
| Claris File Maker | Develop cloud and on-premises applications | Kinetic Lightning, Net Gains Foundation, OceanX | Essentials: $21/month/user Standard: $43/month/user |
| Airtable | Create different kind of applications and workflow from data and spreadsheet | Shopify, Medium, Autodesk, Time | Has free version Plus: $10/month/seat Pro: $20/month/seat Enterprise: Custom pricing |
Additional Cost If You Hire A Separate Low Code Developer
The low code development market demand is foretold to continue expanding in the next 10 years. This is because businesses are looking for low code solutions to tackle the gap between burgeoning digital transformation and the lack of talent.
They also expect app customization, which low code can easily handle. To make the best out of this technology, they certainly will need low code experts. If you are looking for a professional low code developer, check out this table for reference:
| Location | Average |
| --- | --- |
| USA | $70,000 – $100,000 |
| United Kingdom | $50,000 – $900,000 |
| Australia | ~$35,000 |
| India | $7,000 – $12,000 |
| Vietnam | $6,000 – $15,000 |
The US and Europe region has the highest low code developer salary, while Asian countries like India and Vietnam mark the lowest. However, a high salary does not necessarily translate to high-quality service or advanced expertise. This gap is caused by the difference between the living standard and the currency's worth of each region. Therefore, offshore outsourcing is favorable since it can save resources and budget.
To learn how much a low code developer in Belgium, China and Canada make in a year, you can check out this article!
Places to fine qualified low code developer:
Look for full-time / long-term contract developer through LinkedIn, or popular local recruitment websites;
Look for short-term / freelance developers on Upwork and Fiverr.
Check Clutch, G2, and Goodfirms for outsourcing a qualified team;
Working With Synodus For Your Low Code Development
One of the top airlines in Vietnam, with around 2000 employees, has successfully deployed a cross-platform task management system using low code with the help of Synodus. Learn more about their story on our portfolio!
Having divine expertise in software development, Synodus is the certified custom low code development partner of Microsoft Power Platform, Nuclent, Salesforce Lightning, and Sitecore. Our well-versed technician has helped businesses across industries, from startups to enterprises, seamlessly craft their functional MVP, low-code-based applications, and automation tools.   
Aiming to become your strategic partner, we offer end-to-end support, from consultation to deployment and training. All come with transparent communication with no fog of tech and a cost-effective mandate, starting at $20/ hour/developer.
Wrapping Up
Low code can be among the most economical options for businesses, especially those that are looking for quality yet affordable digital solutions. Find the best partner for optimized low code cost and outstanding results. We hope this guide on low code cost gives you an insightful look into what you should expect on spending, selections of platforms, and where to find potential partners.
---
More related posts from Low Code blog you shouldn't skip:
We are sorry that this post was not useful for you!
Let us improve this post!
Tell us how we can improve this post?