The larger the enterprise, the larger the workload of the development team. So, for best workflow and efficiency, many enterprises have leveraged the low code benefits to simplify their operations and encourage innovations within budget. These low code development platforms help optimize the programmer's working time in the day to create more impactful value. Yet, what are other pros and cons of low code platforms businesses should be aware of?
The Pros of Low Code
1. It's More Cost-Effective
While the old traditional code (High code, Traditional code, or coding from scratch) takes a long time and effort to complete and necessitates a team of developers, the project completion costs are higher. This makes it difficult because not all businesses, particularly SMEs (small and medium enterprises), have such a budget to work with.
The benefits of low code platform development are obvious when its development requires fewer resources and is friendly to new users, both coders and non-coders. Because it has a built-in code base, users don't need to write much or have in-depth knowledge of the code; simply drag-and-drop, which significantly reduces operating costs.
2. You Don't Need Advanced Programming Skills To Use Them
Experienced coders are an asset to any team, but they can be costly and difficult to find and hire. Thanks to low-code app development, your developer can do basic coding and deployment on their applications, no matter what level they are in.
For example, the marketing team can use a low-code development platform to optimize their web performance. They usually maintain and update web or mobile app content to engage users and bring the latest information. Yet, imagine the time they spend if they need to contact a developer whenever they want to change something on the interface. Using a low-code platform, the marketing team can actively and independently alter the interface with new content, imagery, design, and more. Coders only assist and advise when necessary. This is low code benefits is time-saving and practical solution for non-specialist departments.
3. It Encourages Seamless Collaboration
Traditional app development divides your team into two groups: coders and non-coders. Business teams (non-coders) plan the vision and assign it to developers (coders), but the project scope can sometimes get lost in translation.
Low-code app development eliminates these silos, allowing both parties to contribute in real-time. Everyone from your executive team to your front-end developers can participate in bringing the application to life.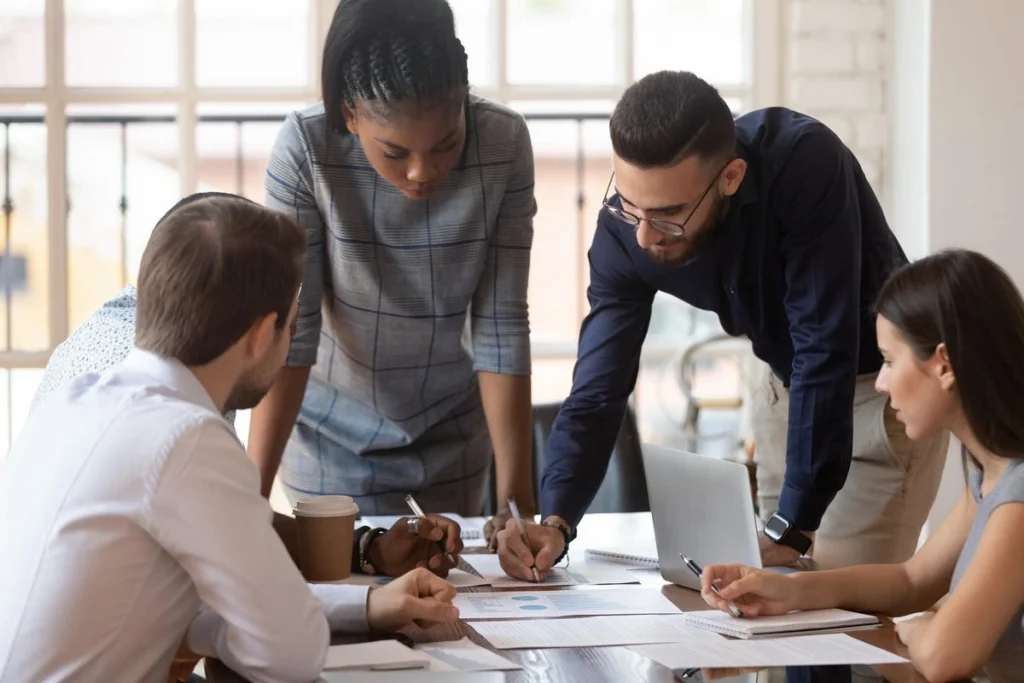 It also eliminates the need for back-and-forth processes and long wait times between handoffs. Teams can truly collaborate rather than doing and waiting for approval and repeating.
You are also not required to work on someone else's timetable. If you need a solution right away, you can build an MVP rather than wait until the next sprint to get on the radar of your development team.
4. Low Code Shorten Deployment Time
Low-code development tools handle the tedious, time-consuming steps to help you get to deployment faster. With fewer entry barriers, you'll have more hands on deck to help speed up the process.
Low-code app development enables non-technical users to create minimal viable products (MVPs). You can test these prototypes before involving your developers, saving you both time and money. If an MVP fails, discard it and move on.
Another significant available feature of the low code development platform is drag-and-drop, which makes it one of the quickest and most convenient ways to manually edit, add, and remove details and automatically back up finished products to create collections of reusable design components. Users can use it as a free template to make changes based on previous designs without re-coding.
Faster development leads to more rapid deployment, which results in happier customers and a higher ROI (return on investment). This is a long-term low code benefits for businesses.
5. Low Code Makes Automation Easier
A project begins with a business need. Because low-code platforms rely on automated processes that are aided by essential tools and features such as the editor, templates, layouts, and other elements provided by the platform, a website or app will be available in no time.
Furthermore, the benefits of low-code platforms are that prebuilt platform integrations and API openness enable any digital business process automation.
6. Using Low Code For Agile Prototyping
One of the advantages of low code platform is that it allows anyone to create prototype solutions for similar projects quickly. The results can be compared, analyzed, and tested to determine which option is best for the company.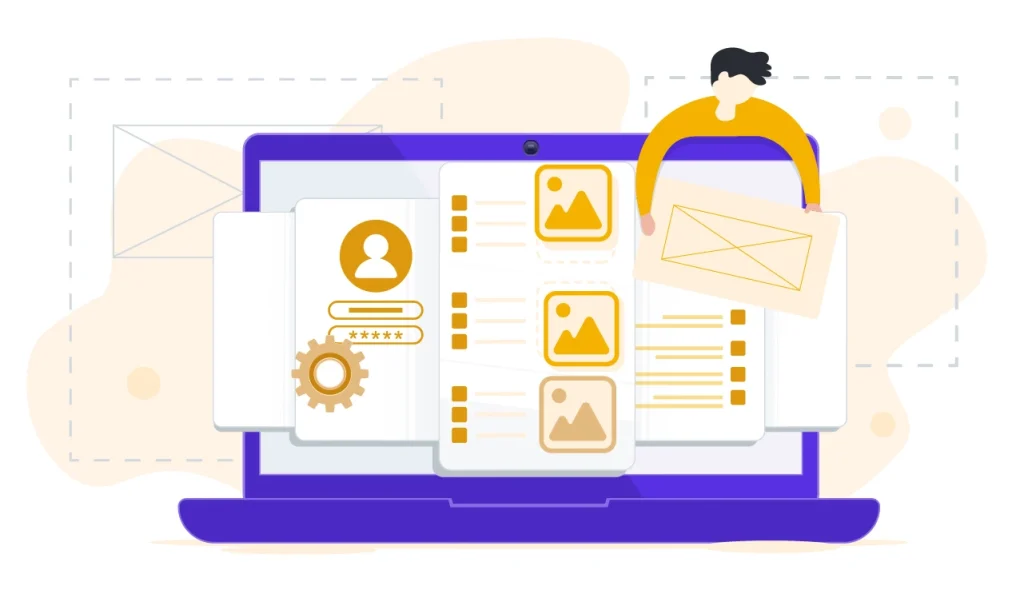 Once a decision has been made, the project can be forwarded to advanced development for scaling and integration with other solutions.
7. Legacy Modernization & Integration Is Easier Than Ever
Another significant advantages of low-code development is integrating legacy mainframe systems. Low-code platforms are well known for increasing app development agility since they provide the same benefits, such as faster development, more resilient solutions, and the ability to adapt quickly to new requirements. You won't have to worry about your project being left outside without the ability to scale.
8. It Brings Flexibility To Adapt
This low code platform benefits assist in making the necessary changes and adapting any website or app to the needs.
This can be done without complicated hand-coding; simply enter the platform's low-code editor and make all the changes visually. Low-code development platforms provide developers with all the tools they need to iterate and edit existing business processes.
This makes it easier to have all the project documentation and revision history available, so anyone can quickly understand everything. Furthermore, implementing a similar project can be simple for anyone.
9. Low Maintenance
By abstracting the tedious plumbing work from day-to-day development, low-code development alleviates the burden of software maintenance. There are far fewer bugs and integration issues to deal with now that components are standardized, pretested, and ready-made. With this low code development benefits, developers can focus on innovative work that drives greater business value by spending less time on maintenance.
10. Freedom To Focus On Other Business Innovations
By cutting down time on basic coding applications, your tech team will have more time to invest in other developments that are more impactful.
On the other hand, many businesses allow employees to use low-code platforms (including non-technical positions) to turn their ideas into reality. At the same time, the tech team will only focus on optimizing and developing the ones that stand out. This works as a test for companies to search for the best-suited innovations in the sea of ideas and save resources on what matters.
You can learn more about some successful low code use cases from top brands in this article
The Cons Of Low Code
1. The Risks Of Vendor Lock-in
One of the most common disadvantages of low-code automation is vendor lock-in. Most businesses believe they won't change their minds once they choose a vendor. The result is always different; now, they must rely on a single vendor.
Thus, choosing a suitable vendor and a flexible low-code platform is essential. Specific low-code automation platforms provide clean, standardized code that can be used in collaboration with other vendors. Before purchasing the tool's license, it is critical to read the vendor's policy. Remember to look over the generated code to see if it can be easily changed. Some vendors will not allow you to change your application after you stop using it.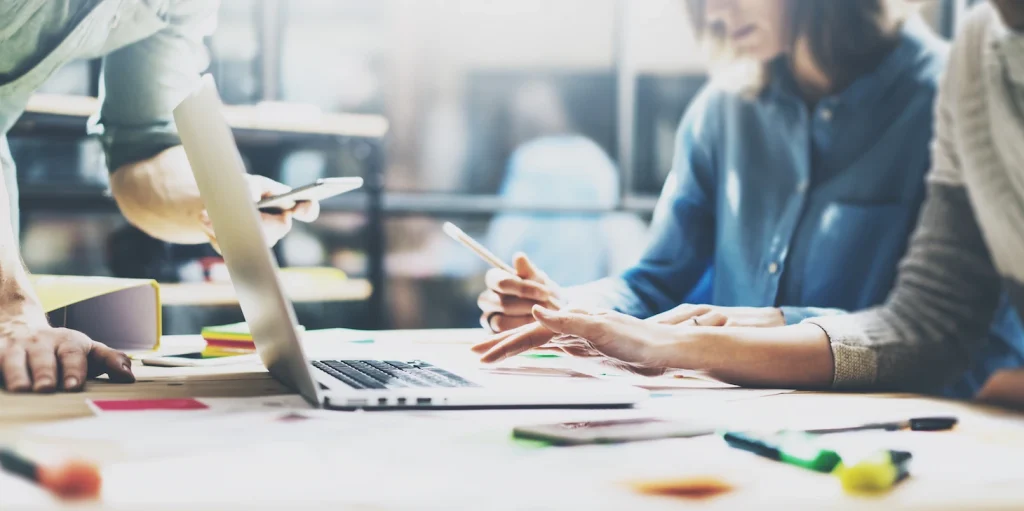 2. Low Code Might Promote Shadow IT
IT departments may encounter a situation where a department or individual uses an unapproved low-code automation tool during reviews or for other reasons. This exposes people to unnecessary risks and wastes resources. Yet, this low code platform disadvantages can be managed by constant monitoring for warning signs, such as receiving tickets for unfamiliar software. This situation is avoidable if your employees are educated about the dangers of shadow IT and aware of double-checking with the specialist in the field before launching it. Any risk can ruin your entire project without caution
3. Limited Customization
Because a low-code development platform has limited functions, you don't have many options, which means, in some cases, you have to custom code. Your software development team must ensure the added ones are compatible with the platform's source code.
Integrating this custom code is sometimes more expensive than building a customized solution from scratch. Certain vendors will provide access to the code. As a result, it is critical to understand the customization limitations before selecting a low-code platform for your company.
4. Low Code Is Not As Easy As You Think
One disadvantage of a low code platform is it's not that simple. Even though low code was designed to be an alternative to traditional development that small teams can use, it still requires basics coding knowledge.
Low code is indeed less complicated than hand coding. It can enable non-developers to create applications that require minimal programming skills, but that doesn't mean that knowing some programming languages isn't beneficial.
Wrapping Up
Businesses worldwide have begun to implement low-code benefits to digitize their operations. When used in conjunction with a traditional approach, it allows for faster and more efficient application development. Every new technology has its own benefits and drawbacks that must be considered carefully before deployment. Synodus recommend that adopting new technology for your business should be based entirely on your company's goals and needs.
---
More related posts from Synodus you shouldn't skip:
We are sorry that this post was not useful for you!
Let us improve this post!
Tell us how we can improve this post?