Weather analytics is a powerful tool, which is expected to significantly impact the whole retail sector. By analyzing weather data and identifying weather factors that can influence business activities, retailers can make informed decisions to optimize their operations. In this article, we will explore what retail weather analytics is, why it is crucial to apply it right now, its benefits to retail businesses, and how it can be utilized in forecasting consumer demands and supply chain management.
1. What Is Weather Analytics?
With changing weather patterns and catastrophic occurrences, the climate is increasingly complex. These developments immediately impact the retail business, mainly offline sales channels. Companies can adapt to weather-related difficulties and capitalize on opportunities by using weather analytics. Retailers can streamline processes and stay ahead of the competition by acting quickly.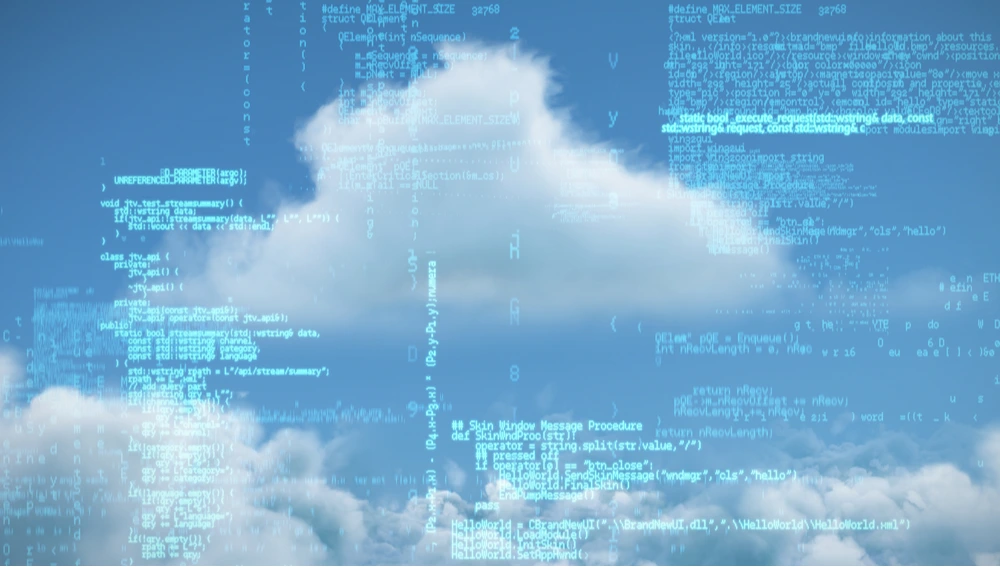 2. Why Should We Apply It Right Now?
The increasingly complex and changing climate directly impacts the retail industry. As a powerful demand driver, weather influences consumer shopping habits and emotional states. For instance, online shopping becomes more favorable during rainy weather, while sunny days draw people to street stores. These shifts in consumer behavior highlight the significance of climate in shaping retail experiences.
The impact of weather on sales performance is substantial, emphasizing the need for accurate forecasting and inventory planning. Expecting unexpected weather conditions can lead to inventory imbalances, resulting in missed sales opportunities. Retailers must recognize the importance of incorporating weather data into their planning processes to minimize risks and improve forecasting accuracy.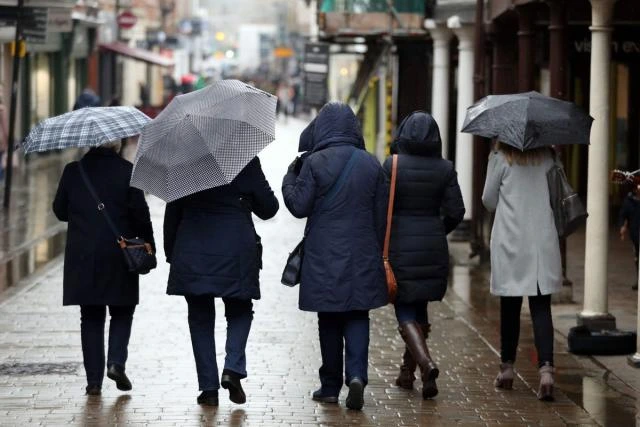 Especially in offline sales channels, where businesses face direct exposure to weather conditions, the application of weather analytics becomes crucial. By proactively responding to weather-related challenges and capitalizing on opportunities, retailers can optimize their operations and stay ahead of the competition. Incorporating weather data into decision-making processes empowers retailers to meet customer expectations, drive sales, and thrive in weather-related fluctuations.
3. Benefits of Using Retail Weather Analytics
Businesses can gain access to a number of advantages through the use of retail weather analytics, which helps to boost sales, improve profits, and streamline operations:
Improved Forecast Accuracy: Retailers can enhance forecast accuracy by up to 30% for specific product areas through weather analytics. Analyzing historical weather data and its impact on sales allows retailers to predict consumer demands more accurately, leading to optimized inventory levels and improved product assortment based on expected weather conditions.
Reduced Stockouts and Increased Sales: Weather analytics enable retailers to reduce out-of-stocks and ensure product availability when shoppers demand it. This, in turn, drives sales, enhances customer satisfaction, and fosters customer loyalty. By optimizing inventory and minimizing lost sales due to stockouts, retailers can experience a 2% to 6% increase in net income.
Margin Improvement: Retailers can improve margins by aligning inventories with market-level demand. This optimization results in a profit lift of 20 to 70 basis points through higher sales, lower inventory costs, and optimized markdown strategies. Retailers selling perishable products can save millions annually by reducing perishable shrink by 10-35%.
Optimized Digital Marketing: Weather analytics empower retailers to optimize their digital marketing efforts by making messages more relevant and allocating spend wisely. By targeting favorable weather periods and specific regions/markets, retailers can capture sales from receptive audiences, improving return on advertising spend (ROAS) and other key metrics.
Each unique signal gives essential information and clarity regarding the influence of weather on the business by introducing weather "signals" into the retail planning process. This enables merchants to make data-driven decisions and optimize many parts of their operations, lowering costs and increasing consumer happiness. Retailers can make educated decisions, drive profitability, and remain ahead in a highly competitive retail sector by harnessing weather data.
4. How to Use Weather Analytics in Retail Forecasting
For businesses to use the power of weather data to make wise decisions, weather analytics is crucial to retail forecasting. Retailers may effectively use weather analytics and improve their forecasting methods for better results by adopting a methodical strategy. The necessary actions of employing weather analytics in retail forecasting are as follows:
Actionable Insights: Translate the insights derived from weather analytics into actionable strategies. This may involve adjusting marketing campaigns, inventory management, and staffing based on expected weather conditions.
Planning: Implement weather-normalized demand planning to improve forecast accuracy for specific products. By accounting for weather's impact on consumer behavior, retailers can better align their plans with expected demand patterns.
Allocation: Increase sales and minimize markdowns by aligning store inventories with weather-based shifts in sales. By optimizing allocation based on anticipated weather conditions, retailers can ensure that the right products are available in suitable locations.
Replenishment: Improve product availability by factoring in the weather's impact on demand over the coming weeks. Adjusting replenishment strategies based on weather forecasts helps maintain optimal inventory levels and avoid stockouts or overstocking.
Performance Analysis: Analyze weather-adjusted sales for a clear picture of proper performance. By accounting for weather influences, retailers can accurately assess their strategies' effectiveness and identify improvement areas.
Marketing and Advertising: Optimize marketing spend, offers, and messaging by incorporating weather-driven demand. By aligning marketing efforts with expected weather conditions, retailers can deliver more relevant and effective campaigns to their target audience.
Retailers may use the measurable effects of weather to improve forecasting accuracy, boost sales, improve inventory management, and enhance overall company performance by integrating weather analytics across critical retail processes.
5. Let Synodus Help You Build Your Own Retail Weather Analytics Reports
Synodus recognizes the value of accurate and meaningful weather insights for merchants, and our team is dedicated to delivering tailored weather analytics solutions. Our team of experts, data engineers and analysts ensures that the weather analysis supplied is very relevant and fulfills the specific demands of each business by working directly with them.
As you, as a retailer, may still need specific weather analytics and integration solutions for the retail business, we are more than ready to deliver customized weather analysis that matches unique conditions, requirements, and budgetary considerations thanks to a strong focus on consulting capabilities.
Furthermore, we provide add-on data-related services that assist shops in maximizing the value of their data. These services include a wide range of data management, analysis, and interpretation tasks, allowing businesses to generate actionable insight and make educated decisions. Retailers may benefit from bespoke weather analytics solutions, experienced coaching, and a comprehensive array of data services when they work with Synodus as a trusted partner.
6. Wrapping Up
Frankly, weather analytics has all the potential to revolutionize the retail industry by providing valuable insights into consumer behavior and optimizing supply chain management. By leveraging weather data and applying advanced analytics techniques, retailers can stay ahead of the curve, anticipate demand fluctuations, and make informed business decisions that positively impact their bottom line.
We are sorry that this post was not useful for you!
Let us improve this post!
Tell us how we can improve this post?