Being the neuron system of the economy, the supply chain requires modern technology to make strategic plans, predictive analytics, and respond faster in this day and age. With so many options in the market, low code stands out with its ability to customize, integrate and embed with AI/ machine learning. In this article, Synodus will guide you through using low code for supply chain from real-life examples.
Being Slow Can Kill Your Supply Chain Operation  
The supply chain is perhaps among the most complicated domains, combining multiple processes across departments and parties. One wrong step in timing can create a huge downstream problem and delays. Not to mention unplanned events such as regulations change, weather calamities, inflation, and geo-political issues can all contribute to the high risk and cost a supply chain a dime to recover.
Because of this, using technology to reduce manual tasks, save time and fasten the workflow is the strategic choice of many businesses. Yet, using off-the-shells software such as ERP or PLM also prompts new challenges:
A never-ending influx of new laws and regulations makes compliance difficult, especially when traditional software is not well-equipped to address this issue.
Organizations must have instant access to data and relevant insights for strategic planning and to mitigate supply chain risks.
New configurations might not work as expected, causing delays in integrating new functionality and connectors, and the vendor will charge additional fees for development and maintenance.
While businesses must evolve, software frequently falls behind, resulting in wasted opportunities. To be agile and efficient, companies must rapidly overcome such issues to handle these complicated demands.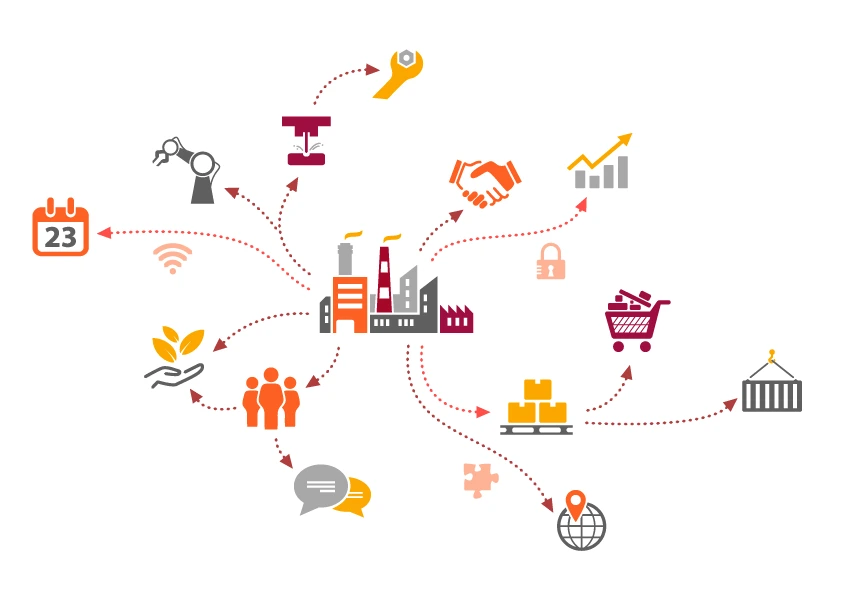 Therefore, the adoption of low code platforms has grown quickly in recent years due to their time, cost, and scalability advantages. By combining the ability to customize and rapid development of point-to-click configuration, low code allows supply chain businesses to craft their solution and consolidate gaps in their current tech space.
What Is Low Code?
Low code development replaces the tedious coding process with visual modeling. By reducing this layer of complexity, it accelerates the development of programs, including custom web and mobile apps, taking only a tenth of the time typically required. Hence, professional developers have time to focus on customization and optimizing the app's performance.
Non-technical and business users from HR, financial or marketing departments are thinking of ways to harness their domain knowledge and embed it into technology to create applications that solve business problems. These citizen developers want a platform that allows them to do so without having to learn how to code for years. Low code is excellent for this, as it reduces the reliance on the IT department, boosting collaboration in digital transformation.
What Low Code Brings to the Supply Chain Table  
1. Self-services Portals and Web-based Apps for External and Internal Use 
Portals in which numerous supply chain partners can collaborate and receive information become fundamental to many supply chain operations. These portals help parties to track and trace package locations, transfer data, and connect buyers with suppliers.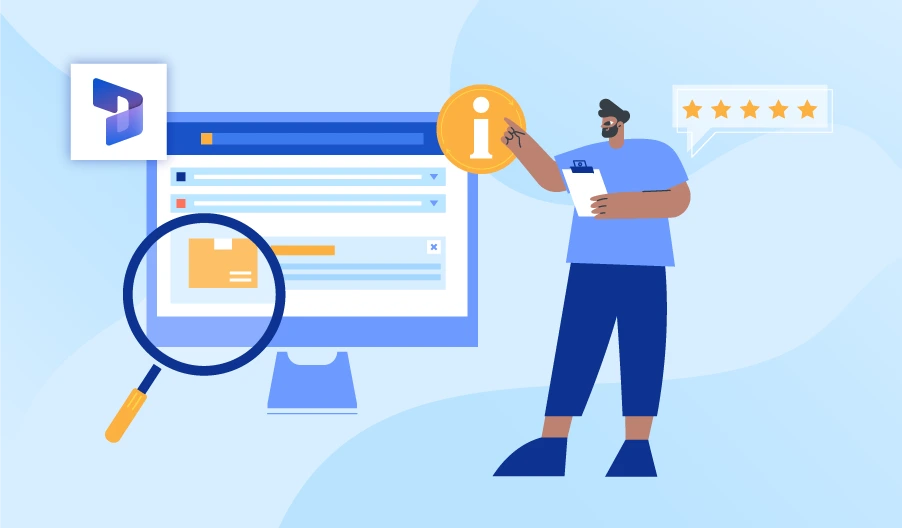 With the help of low code in supply chain, building a simple self-service portal for your partners and customers can be done quickly. Thanks to its pre-coded templates with forms, dialog boxes, and other design elements, you can drag them into places to build an interface without touching a line of code. If you want to alter mini details such as color, line, grid, etc., you can add JavaScript code, making the interface more brand-like.
Some examples of web-based portals include: 
Q&A pages with chatbot
B2B and B2C portals
Package tracing and tracking portals
Supplier portals
Employee portals
2. Improve Your Supply Chain Management 
Most supply chain processes, such as invoicing, inventory management, and receiving items, can be automated wholly or partially using low code platforms. For example, some tasks, such as approving the orders should be performed by humans, while the rest (transferring information to other departments or updating on tracking) can be done automatically.
Low code made automation possible thanks to its model-driven development (MDD). You first diagram the workflow structure: What is the first step? What are steps B and C, and how do they interact? Then you develop the UI of each step by drag-and-drop and then deploy it altogether for execution. With this, low code makes it much easier to model, execute, monitor, and improve end-to-end processes.
At the same time, low code can connect many record systems and databases, creating a streamlined information flow for any users. As tracking the supply chain is highly critical, real-time updates and visibility will be the top priority for more than 60% of supply chain executives over the next three years.
This is where low code can alter the scenery. Its integration ability helps businesses expand collaboration across diverse systems, get instant notification of the supply chain, and act faster.
3. Modernization the ERP/ legacy System 
Legacy apps are mostly record-keeping and ERP systems, which the supply chain has relied on for years. Because of this, they contain vast amounts of information that cannot be removed.
Integration will be required for all Supply Chain projects. Low Code solutions can expedite legacy integration constructs such as managing Application Programming Interfaces (APIs), security and visibility standards, and data model consistency across numerous applications. Creating and deploying integration orchestration with consistent data access and updates is simple.
Furthermore, thanks to the responsive/progressive UI and business logic in workflows, the solution can be extended and customized for specific Supply Chain scenarios, hence expediting modernization.
By enabling the modernization of outdated systems, using low code in logistic gives you the flexibility and agility to scale.
4. Drive Agility for Better Decision-making 
One of the significant reasons supply chains are so difficult to streamline is that very few people get a complete view of what's happening. The sheer number of stakeholders involved in every stage of the manufacturing process, from demand forecasting, supply planning, procurement strategy to delivery collaboration, makes gathering all the necessary insights challenging.
Introducing a low code application development platform into your development center can make it easier to acquire insights, providing much-needed agility in your decision-making. Low code can help producers better comprehend their alternatives and the consequences of those options.
Real-life Use Cases Of Using Low Code For Supply Chain 
With multimodal transport across the world and 35,000 employees, Bolloré Logistics is one of the tops "travel agencies for goods" in the market.
With such diverse customer groups, Bolloré wants to equip their team members, partners, and clients with flexible experiences integrated with technology and data. Hence, the company chose low code (specifically Microsoft Power Apps) as a trusted tool to craft business-critical applications for better management and operation.
In a short period, many intriguing solutions have been developed by the company's frontline innovators:
1. A centralized system by integrating the low code tool with other existing systems to streamline collaboration and gathering data in real-time.
2. Development of apps and portals for external and internal use, namely the Gabon tracking and reporting app, where their clients can track containers' locations. The application also provides an analytics dashboard for instant reports
Thanks to its far-reaching and impressive effects on the supply chain, Bolloré Transport & Logistics continues to adopt the Power Platform to address essential business demands. Read the full story!
Of course, not just a simple tracking app like Bolloré did, you can also use low code for supply chain to:
Input basic but critical information at every transition while the client's goods are aboard containers.
Monitoring production and follow-up-cover the full production process
Quality management entails inspecting the supply chain and managing customer claims.
To streamline communication, create a centralized system by combining the low code tool with other systems.
Create apps and portal development for external and internal use. Then, its clients can track containers using a low-code app and analytics dashboard for rapid reports.
Top Low Code Platform For Supply Chain & Logistics
Having searched through various former users' feedback and experts' recommendations, we confidently present the top-rank low code platform for the supply chain below in brief.
If you want to learn more about them in detail, we have also reviewed each platform's pros and cons in terms of features and performance!
A collection of apps, services, and connectors, as well as a data platform, that enables rapid development of custom apps for your company's needs. You may quickly create bespoke business apps with Power Apps that connect to data stored in the underlying data platform (Microsoft Dataverse) or in other online and on-premises data sources (such as SharePoint, Microsoft 365, Dynamics 365, SQL Server, and so on). This helps you build a central and synchronized hub, precisely what the supply chain business needs.
This tool is best for design and constantly enhances mobile and web applications at scale. The Mendix Platform is intended to expedite enterprise app delivery throughout the application development lifecycle, from concept to deployment and operations.
LANSA improves enterprise application development efficiency beyond what typical low-code development platforms can provide. It's an integrated development environment for progressive online and desktop applications. Many elements can be used to create web and desktop applications.
A cutting-edge cloud platform for managing workflows and automating them in one location. You can manage, coordinate, and collaborate on various tasks. The simple and intuitive design allows all employees to quickly adapt and learn to use a single platform rather than several tools over time to embark on an enterprise-wide digital transformation journey.
Wrapping Up
Using low code for supply chain can be advantageous for many businesses (of course, if you do it correctly), as it empowers digital transformation and boosts collaboration between technicians, citizen developers, and business users. Despite the benefits low code brings, one wrong step can delay the whole operation and put your business at risk. Hence, remember to do your research or consult with a low code expert to choose the best-suited platform for your model.
We are sorry that this post was not useful for you!
Let us improve this post!
Tell us how we can improve this post?