Today, if you don't move forward, you've gone backward. As a participant in the NFT market, do you know anything about WordPress NFT minting plugins? What about the NFT casting process? With the advancement of bitcoin technology, it will become a powerful tool that your developers must incorporate into your existing website. So let's research the top WordPress NFT minting plugins for 2023 and start minting. 
Top 12 WordPress NFT Minting Plugins
1. NFTMaker
The NFT is the plugin you've been waiting for if you want to sell NFT but do not want to house it or build it from the ground up. Lazy minting and unlimited free IPFS storage could be examples of this: support Celo, Harmony, Polygon, the Binance Smart Chain, and Ethereum. Your WooCommerce store will instantly change into an NFT store thanks to a straightforward plugin. Install the plugin, follow the instructions, and activate the blockchain you want to use to mint your NFTs.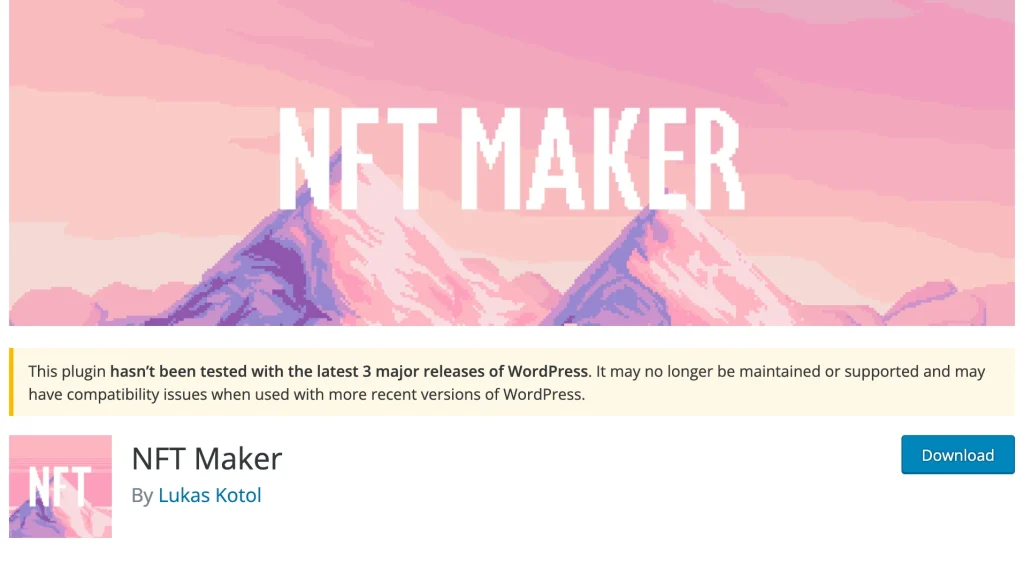 NFT Maker supports the following blockchains: Ethereum, Polygon, Binance Smart Chain, Celo, and Harmony. 
Using a straightforward plugin, NFT Maker enables you to convert your WooCommerce store into an NFT store. Install WordPress as usual, then choose the blockchain you want to use to mint your NFTs by checking the appropriate box. You'll be operational in no time, thanks to how simple it is!
Frugal minting
Simply put, "lazy minting" refers to the situation in which an NFT is traded off the blockchain and is only created when someone purchases it. As a result, you, the vendor, won't have to shell out any money upfront to mint your NFTs. Gas expenses are paid only after the NFT has been bought and then minted on the blockchain.
IPFS storage is always free
Because of integrated IPFS integration, you can save images, videos, music files, and any other metadata you choose to add to your NFT for free. Because files stored on IPFS, like NFTs, cannot be edited or updated, your NFT will always be linked to its original information.
Features: Material design
Native Android Development (kotlin)
Support offline mode
Easy and straightforward to use
There are eye drop tools, pencils, line rectangles, redo undo, fill colors, and many more.
Integrated with AdMob
Bottom Navigation
Save favorite projects
Color palette storage
Quick search from the toolbar
Full documentation
Price: 17$
2. OpenSea
If you want to avoid doing the technical part of turning on the plugin for the website, The best option, in that case, is Opensea. Since this is a WordPress NFT minting plugin, you may embed it quickly and easily by entering shortcodes. Additionally, you can create another landing page in the process.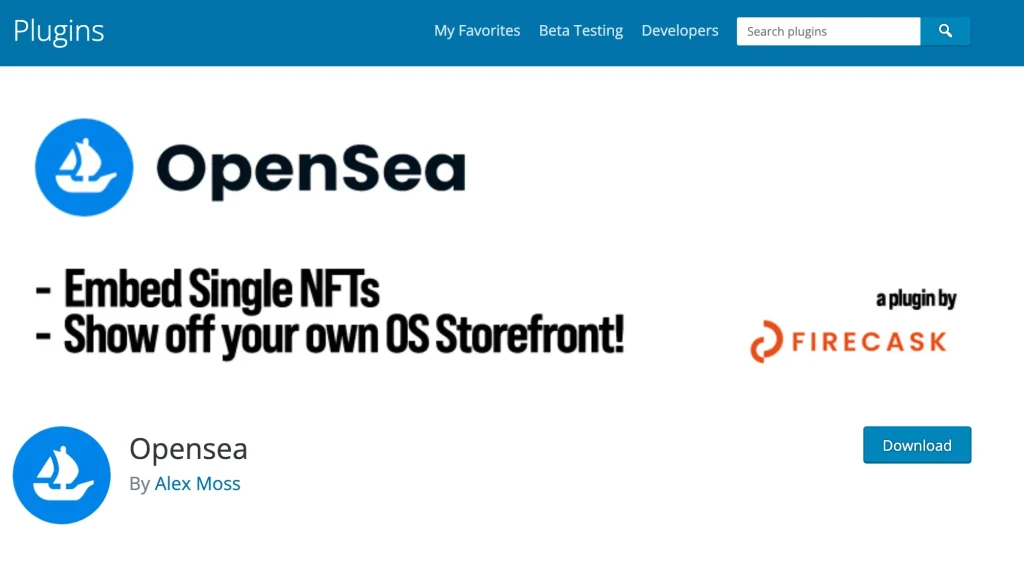 It is also noted that the plugin contains an external script that loads the NFT embedded capabilities, which is significant. Therefore, it is also stated that this NFT marketplace WordPress plugin does not record any user data in order to protect their privacy. Additionally, no connection is made in order to activate the script itself. Opensea is the provider of the script.
Features:
Create NFTs with ease and start an NFT collection.
Support for a Wide Range of NFTs
Consumer and Developer NFT Marketplaces
Polygon and Ethereum are among the blockchains that are supported.
NFT Analytics and Statistics
The OpenSea fees are reasonable.
Want to exchange your Ether, bitcoin, or any other ERC20 or NFT token for fiat currency? With the help of the WordPress NFT minting plugin, you can succeed with USD, EUR, or any other cryptocurrency supported by WooCommerce, including Bitcoin, Litecoin, Dogecoin, and others. It will be easier to sell your Ether or any ERC20 or NFT token for USD, EUR, or even another ERC20 token because it is a well-designed plugin.
Describe ERC20
On the Ethereum blockchain, ERC20 is the protocol typically used for creating and releasing smart contracts. This will contain tokenized assets that individuals can use to invest in as well as smart contracts that can be used to develop smart properties. "Ethereum request for comments" is abbreviated as "ERC."
Sell Ether for any WooCommerce currency.
In WooCommerce, your customers may purchase ether just like any other goods.
A helpful admin panel
Utilization of Ether is free. No cost.
Free features:
To help you in unusual circumstances, the order notes now include the hash and link for the Ethereum transaction.
Automatic management of stock availability
The etherchain.org API is used to automatically modify the price of Ethereum Gas.
When a new one is input, the previous Hot wallet private key is saved in a hidden option object.
Pro features, include free features and:
Trade any ERC20 token for any of the currencies accepted by WooCommerce.
Like any other product in WooCommerce, your customers can purchase ether or ERC20 tokens.
The ability to display the basic bitcoin price for products with dynamic pricing.
You can select the dynamic price of ETH or ERC20 tokens from Coinmarketcap.com, Cryptocompare.com, Coingecko.com, or metals-api.com. If the token is listed on an exchange, set the price in Ether or any other cryptocurrency, or tie it to the price of gold.  
4. NFTConnect
This will make sharing quite simple. For news and blogging agencies, this product will work wonders for their business. NFT Connect is your website's impenetrable shield for backlink building because it is explicitly designed for WordPress-built sites. 

5. Kredeum NFTs
This is one of the most awesome blockchain WordPress plugins, and it entitles you to IPFS storage for all your files (i.e., decentralized storage technology). Furthermore, experts claim that if there are any hosting server problems, the media that has been secured will be lost. You will then be able to manage the IPFS cloud account by setting up an NFT storage account.

Additionally, it is stated that you can use the Polygon/Matic blockchain to construct your NFTs. This will involve low-cost transactions using Ethereum or BSC (Binance Smart Chain). It added that Kredeum NFTs can access the OpenSea NFT marketplace with just "one click." 
Features
Store all your media in IPFS (decentralized storage technology) for free, protecting your media from being lost in case of any hosting server issues.
Create your own NFT collections (Basic = OpenNFTs, Royalties = AutoMarket)
Create your own NFTs
Associate your collections / NFTs to one of these blockchains: mainnet Ethereum, Matic / Polygon, Arbitrum, Optimism, xDAI, BSC / Binance Smart Chain, Fantom, or Avalanche networks
Add a sell NFT shortcode button on your pages/posts
Sell your NFTs directly on your WordPress site
Add a View NFT shortcode button in your pages/posts to redirect to OpenSea NFT marketplace OpenSea.
Here is the plugin you need to post your NFTs for the minting process without creating the whole market. Keep your NFTs fresh. With the aid of this plugin, you may add all the metadata, NFTs, and data from the backend.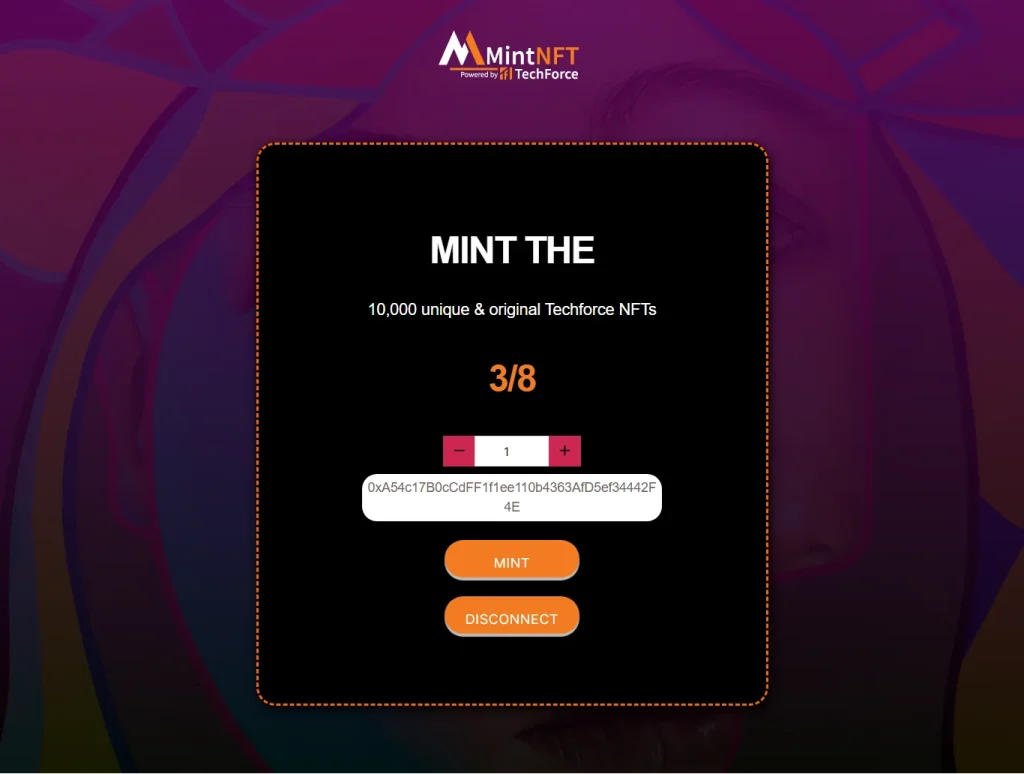 The NFT Minting plugin for your WordPress website is the most straightforward plugin you might find. This plugin makes it simple to mint NFTs from a marketplace or simple website, allowing the owner to publish their works of art without having to pay for gas fees. NFT tokens are immediately created when the approved wallet addresses mint the NFTs. 
You may include the minting functionality page on your NFT website. You need to activate your wallet with ETH, apply the plugin to your WordPress website, and you're ready to go.
Features:
The owner can upload the quantity of NFTs available for the minting that the end user sees. When the Metamask wallet is set up and ready, minting NFTs is as simple as clicking the "Mint" button, entering the number of NFTs to be produced, and waiting for the transaction to be finished.
According to metadata standards, it is simple to upload digital copies of JSON metadata files so that they may be accessed for mining.
Cryptographically generated hashes of all uploaded files and characteristics secure the content of NFT tokens. The JSON metadata file's hash is used to create the token ID.
IPFS metadata storage is entirely automated.
The vendor address or the admin address can be used to mint tokens. From the WordPress admin interface, a smart contract for NFT tokens can be installed.
The metadata is posted to IPFS when someone purchases your NFT, and the NFT is then sent to the wallet address specified during the checkout process.
7. Knowledge Token
Content creators can market and monetize their publications with Knowledge Tokens. They have the ability to produce NFTs that readers can mint.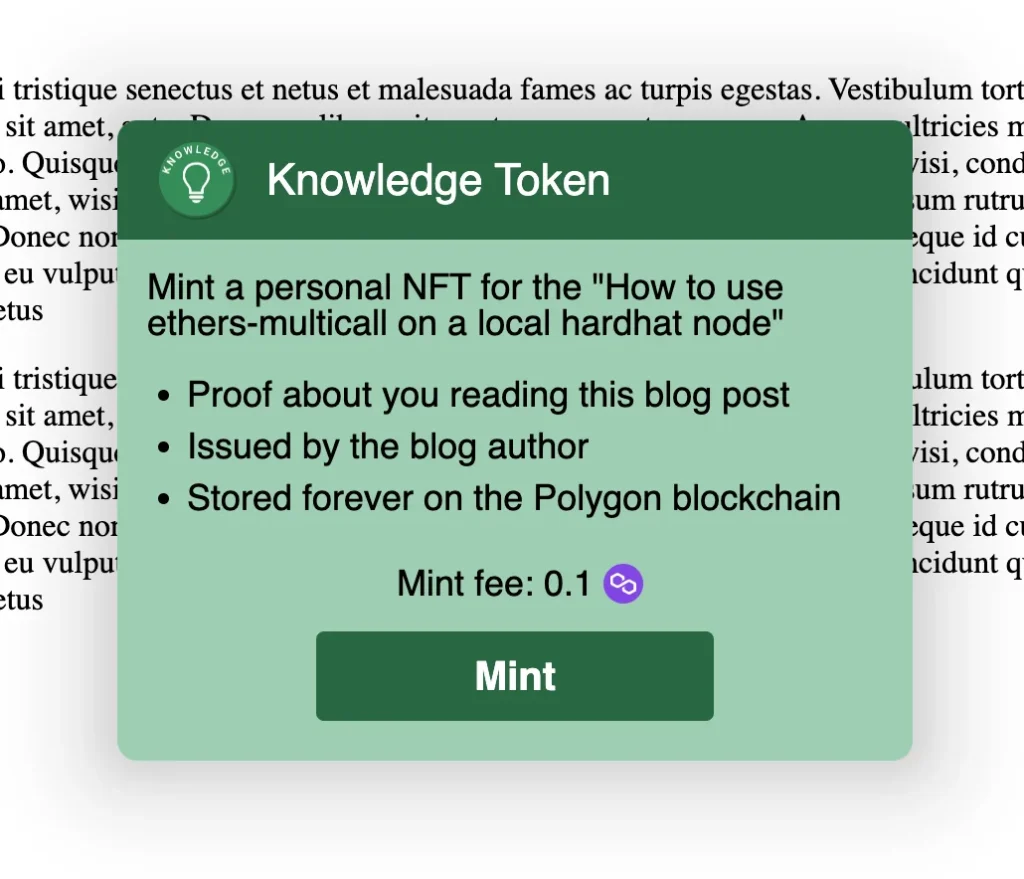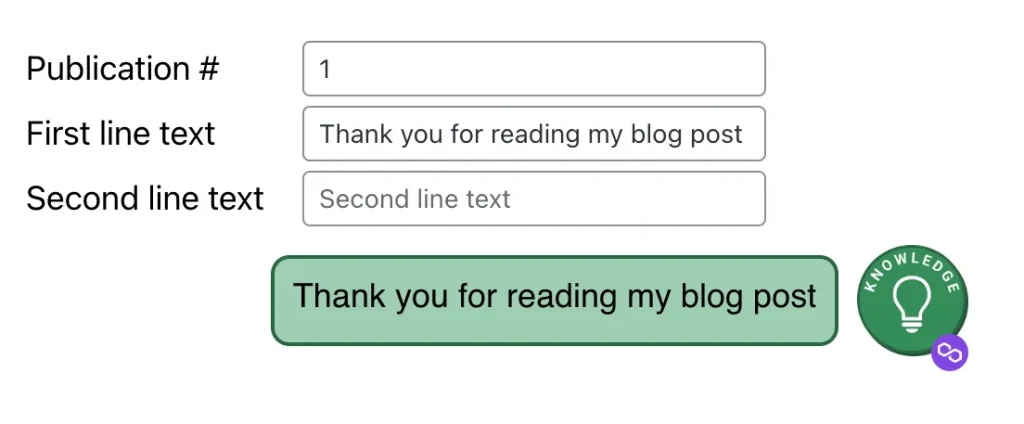 Only readers with the token and the writer's secret URL can access the hidden page. The source code for the blog post may be on this hidden page.
Knowledge Token's features:
Make NFTs for your articles that readers can purchase.
Readers can view their tokens on the Knowledge Token [web app] (https://knowledge-token.com) or OpenSea. NFT ownership can expose secret content.
Employs the Polygon blockchain
8. WordPress NFT Minting Plugin Extension
Participants in the early access sponsorship program will have access to the Wp NFT Minting Plugin Extension for the NFT (ERC721) token minting website WordPress support on May 11, 2021. From October 11, 2021, it will be free for the remaining PRO license holders.
This functionality makes it possible to create a fully functional, multi-vendor NFT marketplace where artists may be published without having to pay a gas cost. NFT tokens are automatically created when customers buy them.
WordPress NFT Minting Plugin Extension Features:
NFT token minting at the moment of the WooCommerce product publishing or payment confirmation ("gasless minting")
WooCommerce NFT product configuration with unique properties. WooCommerce attributes and variations or the Advanced Custom Fields can be used for that.
NFT Series: sell a limited series of digital copies
NFT token content is protected with cryptographically generated hashes of all files and attributes attached. The token ID itself is a hash of the JSON metadata file.
Tokens can be minted from the vendor or the admin address (configurable)
Re-sell feature: check if the product for this token was created before and reassign it to a new vendor.
9. Neka – A react NFT Minting Dapp
NFT Drop/Collection by Neka A high-quality template with clear code is the React JS Template. This template can be used to create a skilled NFT Drop or Colandection website. Online documentation is available here. 
Neka Features:
Payable Mint For Other Users
Whitelist User
Mint Function
Withdraw Function
Rinkeby Blockchain
Full Mint Solution For NFT Drops / Collections
Full Smart Contract For NFT Drop / Collection
MetaMask Integration
Nice and Clean Design
Clean and Commented Code
Retina Display Support
ERC-721 Smart Contract ABI interaction
React
EthersJs
Detailed documentation
24/7 Awesome Support 
10. NFT Minting Dapp Generator Pro
You can create infinite beautiful Minting Dapp for your NFT collection using the clever tool NFT Minting Dapp Generator. 
The NFT Minting Dapp Generator allows you to alter your app's name, description, logo, colors, background, and other elements.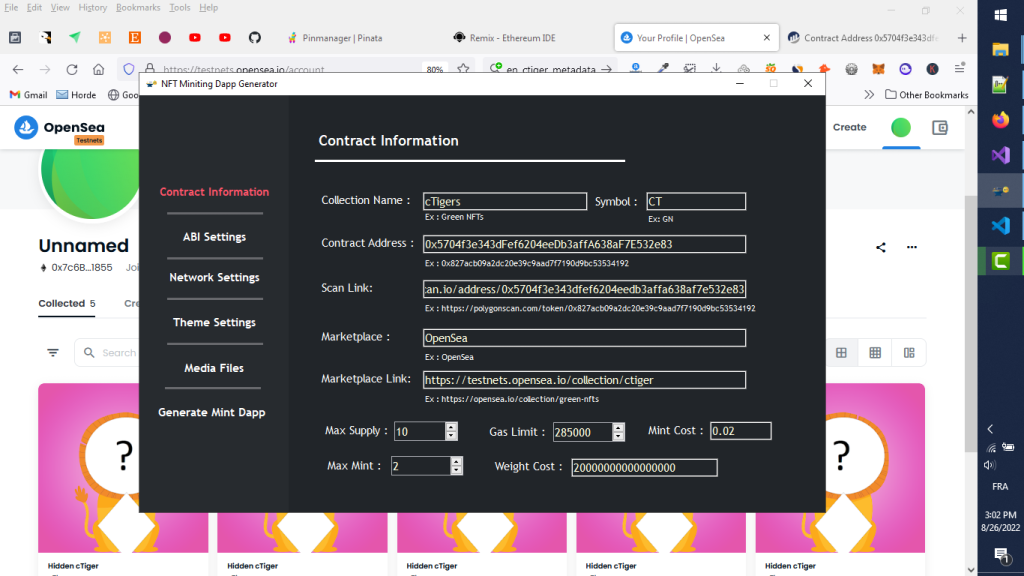 The information from your contracts, such as the contract address, mint fee, maximum supply, and others, is everything you need to create fantastic minting software. Watch the demo video and screenshots for more information.
This program was created by our highly skilled and experienced staff to grow your business. After making this software purchase, your business goal will be accomplished.
NFT Minting Dapp Generator Pro Features:
Generate Unlimited Minting Dapp
Full Customization
Support 6 Networks(ETH,Polygon and Test Networks)
Price: 39$
11. NFT Minting Page with Smart Contract
It can be deployed on any chain, such as Polygon or Binance Smart Chain, and is an NFT Minting Page created with smart contracts (Solidity, Web3, Next js, Hardhat, and Tailwind CSS) powered by Ethereum. It has a complete NFT minting page with excellent front-end programming. 
Technology: React, NextJS, Tailwind CSS, Solidity, Hardhat, Headless UI
NFT Minting Page Features:
Web3 NFT Minting Page
Easily Customizable
Ready Compile Smart Contract
NFT Detail Section
React, Next & Tailwind based
SEO Supported & SEO Friendly
Price: 48$
12. NFT Doge – NFT Mint and Trade
You should consider purchasing the product if you are familiar with the terminal (bash), GIT, Node.js, Unity, smart contracts (Solidity), and WebGL.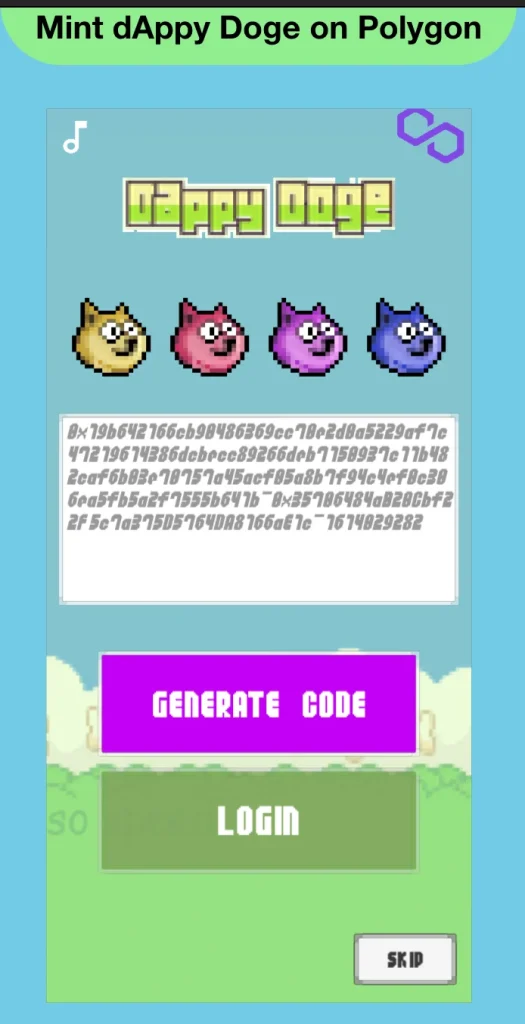 Dapp Mint NFT Game for Doge on Ethereum is a brand-new NFT game that uses Torus and Metamask wallets to send, receive, and store digital assets like Ether, as well as trade NFTs. NFT and Dapp is subjects that only some are familiar with. A "non-fungible token," or NFT, is a brand-new way to pay with digital currency online. Each NFT is distinct, exists in a single copy, cannot be duplicated, and all data about its creator, purchaser, and transactions involving it is safely saved in the blockchain. 
The interface functionality allows people to get familiar with NFT in detail and buy for their purposes.
Features:
Smart contract Developed with Solidity
Creative Dapp Game
NFT Trading on Polygon Network
Build with the most powerful game engine (Unity)
Metamask Wallet Integration
Torus Wallet Integration
Purchase NFT with Torus Wallet
Clean Code
Life Time Free Update
Price: 290$
How To Create An NFT WordPress Minting Site With Plugins
Before building an NFT-minting website on WordPress, ensure that Elementor is installed and activated. Then, click the blue "Template" icon in the element editor.
Look for NFT under "Template" in the library of templates. There are numerous solutions available to you. The "NftTrade" Elementor bundle should be chosen. To obtain a preview of the template's layout for your website, click here.
The trade template set is completely responsive across all platforms. To begin immediately, click the "insert" button. Use Elementor to edit the template quickly. To publish your changes, click the "publish" button once you are happy with them. Your website will be immediately operational. 
Wrapping Up
You now understand everything there is to know more about WordPress NFT Minting Plugins and how to mint NFT on WordPress. Don't just sit there and wait, get started with everything you've got. What you need to accomplish right now is to combine your creativity with the backing of excellent platforms.
Follow Synodus.com for more informative blockchain-related articles and don't hesistate to comment your thoughts down below!
---
More related posts from our Blockchain blog you shouldn't skip:
We are sorry that this post was not useful for you!
Let us improve this post!
Tell us how we can improve this post?