When discussing outsourcing software or low code development, most will consider the US and EU as top choices. However, it's clear that Asia is experiencing exponential growth in the IT sector, varying from software engineering, low code, data to blockchain. They are also said to offer a much more affordable price with high-converting results. In this article, Synodus will introduce you to the top Low code Development Companies in Asia and Why you should choose one of us.
Why Should You Work with Asian Low Code Development Companies
1. They work with many Low Code Platforms
Companies must go through many technical discussions with the platform providers to become qualified low code developers. From this, the platform providers can ensure that the company has the infrastructure and expertise to help their customers build a low-code application.
Besides, by partnering with multiple low code platforms, they deeply understand how the technology works and the best ways to leverage each platform. Therefore, you can confide in their development and consultation.
Synodus suggests you find a low code development company that works with your platform of choice.
2. Top-class developers in the world
Do a quick search on Google, and you can always find China, Japan, India, Pakistan, and Southeast Asian Companies among the list of top developers.
While European developers excel in UX/UI design or have solid grounds for web development, Asian developers bypass them on code quality and software development. Yet, comparing software development vendors this way is complex and a bit unfair. Nevertheless, Asia has a great number of developers (if not the biggest of all regions), and their talents can vary from junior to professional, giving you more choices to look at.
3. More cost-effective than Low code Company in other locations
Another reason why Asia is the top spot to hire developers is their low prices. It can cost anywhere from $50 to $100 to hire a developer in North America, $25 to $70 to hire one in Europe, but only $15 to $40 in Asia.
Cheap cost doesn't mean bad services or "scam". It's the differences in living standards and currency value that lower the price. In fact, with such cost, low code development companies in Asia still bring the same (if not better) quality.
Vietnam is currently an emerging region for software and low code development. According to the Global Skill Index of 2021, Vietnam has passed India, Hong Kong, and many others to stand at the top 3 Asian Leaders!

4. Other reasons to consider
They have excellent working ethics with integrity, hardworking and responsibility.
Many Asian countries, such as Vietnam, have political stability, which you should be aware of before outsourcing a low code development company.
List Of The Best Low Code Development Companies In Asia
Synodus is a global full-cycle development company in Vietnam with over 4 years of experience and 100+ projects, ranging from data analytics, web, mobile to blockchain development.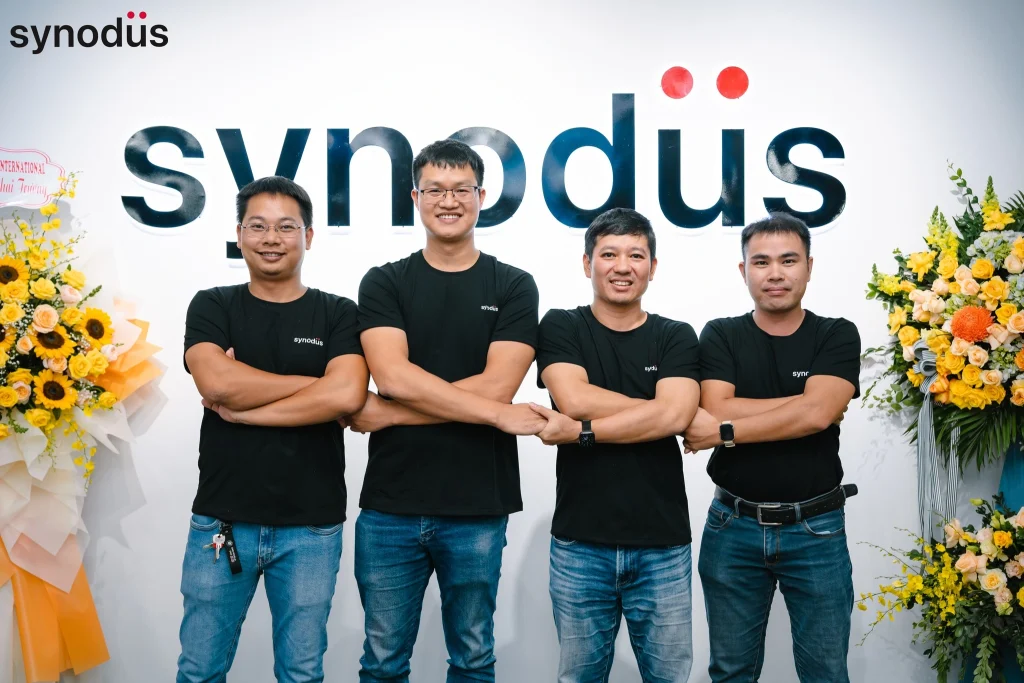 Partnering with the leading low-code platforms, Synodus offers custom development solutions across the spectrum, from startup to large enterprise, for agile digital transformation at a faster pace. This has made Synodus become the leading Low Code Development Companies in SEA & APAC. 
Strive for "Synergy", their team of experts closely follows you through every development phase with transparency and earnestness, from technical consultation, solution architect to deployment and maintenance. View Synodus portfolio!
Location: Vietnam
Employee scale: 250+
Low code partners: Microsoft PowerApps, Nuclent, Salesforce Lightning, Sitecore  
Low code services: Custom Software Development, Web/ Mobile Application Development, Internal Development, Legacy Modernization, Cloud Development, eCommerce Development, Process Automation
Key clients: Bamboo Airways, Techcombank
Industry focus: Financial Services, Government, Retail, Manufacturing
Hourly rate: <$25/hour
Minimum project price: $5,000
With a strong foundation in building internal products, business automation, and a wide range of applications, Synodus is confident to become your next strategic tech partner.
ISystem Asia approach is using Low code to develop Customer Relationship Management (CRM), Business Process Management (BPM) and Customer Experience (CX) systems. They offer services to organizations in various industries. With such passion and competency, developers of ISystem Asia deliver a global approach to improving businesses' efficiency and process simplification.
Location: Jakarta, Indonesia
Low code partners: Creatio
Low code services: CRM, CX, BPM
Key clients: Citilink, Generali, Bank Indonesia, Prudential
Industry focus: Telecommunication, Finance, Government, Automotive, Energy, Insurance, Airline
Minimum project price: Contact vendors
GreyLoud is Hong Kong's first low code development company and was recognized as one of China's top Digital Transformation agencies in 2020.

The company has been assisting firms in developing value-added solutions to their most complicated issues using the latest SDLC technology to modify and deliver projects on time and within budget. From digitizing essential business processes and offering practical solutions to assisting clients with consulting and cutting-edge technology.
Location: Hong Kong, Singapore, US
Employee scale: 50-249
Low code partners: Salesforce, Microsoft PowerApps, Bubble
Low code services: iOS Development, Android Development, Enterprise Software Development
Key clients: Floship, iDopt wildlife, ohGLAM!
Industry focus: Supply Chain, Retail, Hospitality, Finance, Logistic & ERP
Minimum project price: $5,000 – $20,000+
Established in 2014, Codeninja has become one of the top low code development companies in Asia. After nearly a decade of hard work, they have completed over 1,400 projects and collaborated with leading corporations.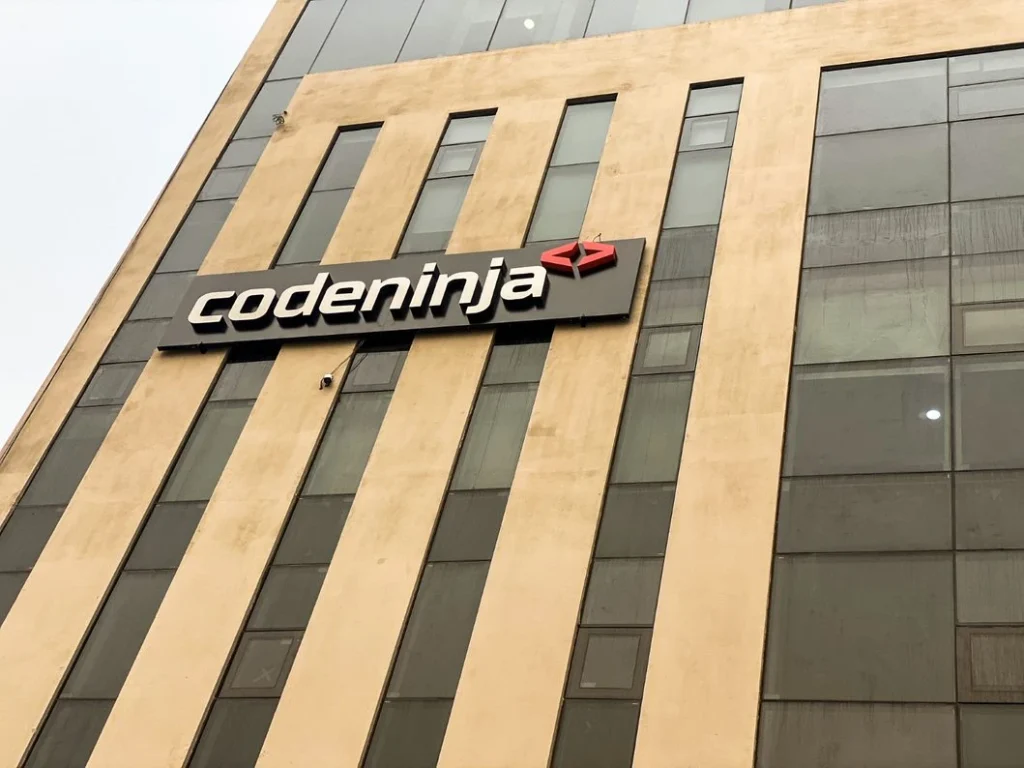 Codeninja offers such services as Custom Software Development, Cloud Services & Solutions, Modern Workplace Solutions, and Digital Transformation Strategy. Besides that, they provide an end-to-end Development Center with software testing devices. Codeninja is recognized and awarded by many big names like Forbes, Clutch.io, and Microsoft.
Location: Al Khobar, Saudi Arabia; Noida, India; Taguig, Philippines
Employee scale: 50-249
Low code partners: Mendix
Low code services: Custom Software Development, Cloud Development, eCommerce Development, System Automation, Enterprise Development
Key clients: Government of Singapore, Kuwait Cricket, Ernst & Young (EY)
Industry focus: Financial services, Hospitality, Logistic, Telecommunication, Real Estate, eCommerce
Hourly rate: $25-$49/hour
Minimum project price: $25,000
Also based in Vietnam, Kyanon Digital offers world-class, agile digital solutions to different businesses. Since its establishment in 2012, Kyanon has worked with clients from various sectors, such as Retail, FMCG, Logistics, and Manufacturing.
With the help of over 300 tech experts, Kyanon assists its customers in building low-code apps or websites from scratch. Clients can save time and resources for their web and app development process, saving overall costs and effort. The company takes pride in the quality of their low code service in pacific area, which delivered to clients with satisfaction.
Location: Vietnam
Employee scale: 300+
Low code partners: Zudy, Mendix
Low code services: Custom Software Development, eCommerce Development, Mobile Application Development, Web Development, Intelligent Process Automation
Key clients: Sharp Vietnam, Samsung, Roche, ACB Bank
Industry focus: Retail, Manufacturing
Hourly rate: $25-$49/hour
Minimum project price: $10,000
Xtroniq Technologies is a technological firm that offers creative designs, content management, and website development for businesses of all sizes worldwide. As an award-winning low code development company in Asia, Xtroniq strives to develop the best online platform for their customers by incorporating necessary application or website features.
Their qualified designers and developers create impactful digital experiences and support their clients with a proven track record and quality performance maintenance.
Location: Kolkata, India
Employee scale: 250 – 999
Low code partners: Pegasystems, Salesforce Lightning, Zoho Creator, Mendix
Low code services: Mobile App & Web Development, eCommerce Development.
Key clients: Tigonis, Jangoclick, Mirage Incorp
Industry focus: Business Services, Consumer Products & Services, Education, Financial Services, Legal, Manufacturing, Medical
Minimum project price: $50-$99/hour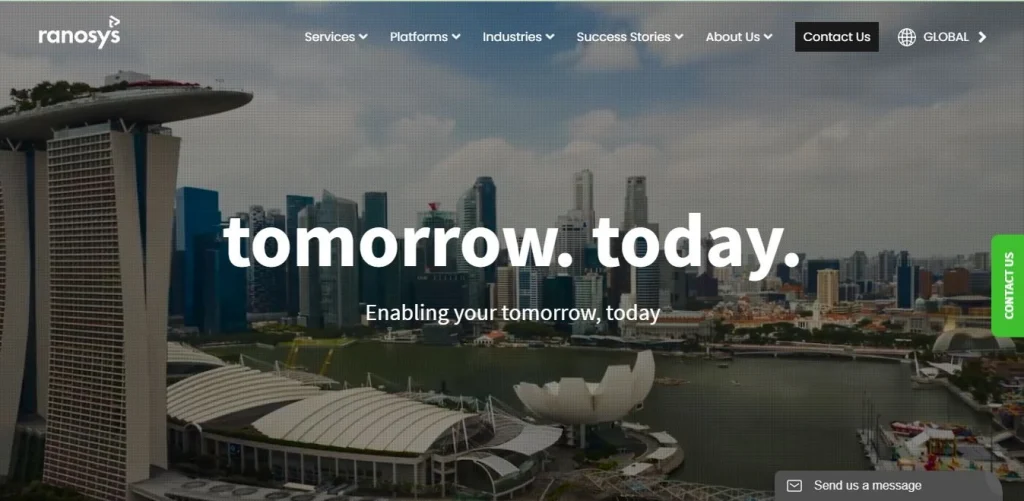 Starting from Singapore, Ranosys opened its offices in the US, UK, UAE, and 3 India-based delivery centers, making it a global software development company. Ranosys stays close to its hunger for technology innovation, seeking continuous growth, and value for commitments to deliver solutions that meet business demand. In 2021, Ranosys was recognized 2021 Best Digital Transformation Consulting Partner by Singapore Business Awards – APAC Insider.
The technical powerhouse worked with some of the world's renowned brands, assisting them in Digital Commerce, Product Engineering, and Experience Design across the Middle East, Europe, Asia, and America.
Location: Singapore, India
Employee scale: 250-999
Low code partners: OutSystems, Salesforce Lightning
Low code services: Web App development, Mobile App Development, Infrastructure Support, Enterprise App Integration
Key clients: Singapore Management University, Adani, C.Steinweg Group, Medical Defense Union
Industry focus: Retail, eCommerce, Financial, Healthcare, Education
Hourly rate: $50-$99/hour
Minimum project price: $75,000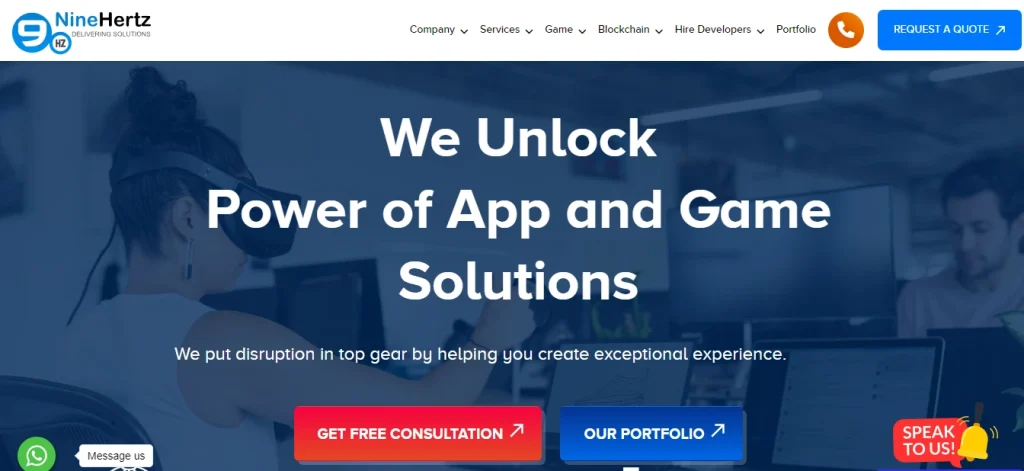 Recognized as one of the top growing low code services in Asia, The NineHertz has been working restlessly to deliver products and views into mobile space with prime quality. The company has created over 1,000 mobile app solutions, games, and web apps worldwide for renowned brands. Some of the company's projects have been recognized as the top 10 downloaded apps on Google and Apple Store.
Location: Jaipur, India
Employee scale: 100 – 499
Low code partners: OutSystems, Appian, Mendix, Zoho Creator, Salesforce Lightning
Low code services: Mobile App Development, Field Service Optimization, AI-based Transformation, Custom Low Code Development, Business Process Automation
Key clients: Casio, Samsung, Jio Air Asia, Jaipur Metro Rail System (JMRC)
Industry focus: Education, Gaming, Financial Service
Minimum project price: <$25/hour
How To Choose The Best Low Code Custom Development Services
Follow our step-by-step guide and make the best decisions for your project
Step 1: Identify your scope and requirements. The more detailed it is, the better. This helps you understand what you want to find and will become a tool to evaluate your vendor in the next steps.
Step 2: Gather a list of Low Code Development Companies in Asia using Google, our blog, or review sites such as Clutch and G2. Write down any vendor that matches your price, low code platform of choice, and other basic requirements. You can check their rating score to know whether they are the real deal.
Step 3: Contact them for a meeting and ask for a portfolio or other documents that prove their experiences. In this first meeting, you should focus on asking Who they are. Let them talk about their past projects while you share what you are looking for. At the end of the discussion, ask them to deliver a POC to your project. This will have you look deeper into their technical skill.
Step 4: Analyze and remove any vendor that does not match your needs.
Step 5: Set up a second meeting with a deeper touch on technical skills, collaboration models, pricing, deadlines, and how you will work together. It would be best if you aimed for a vendor that matches your budget and project requirements.
Synodus recommends you find someone who also fits your business vision and culture. This may initially seem like a beat around the bush, but it can boost your partnership when your vision is aligned.
Wrapping Up
With our list of top low code development companies in Asia, we hope you will be more confident employing this emerging technology in your business without any obstacles! Of course, when choosing a partner, it's important to thoroughly evaluate their expertise, price, and how they will work with your team.
---
More related posts from Low Code blog you shouldn't skip:
We are sorry that this post was not useful for you!
Let us improve this post!
Tell us how we can improve this post?