While some firms can build an eCommerce business themselves, others turn to services. So, what eCommerce consulting services are available, and how can you select the best one?
What Are Ecommerce Consulting Services?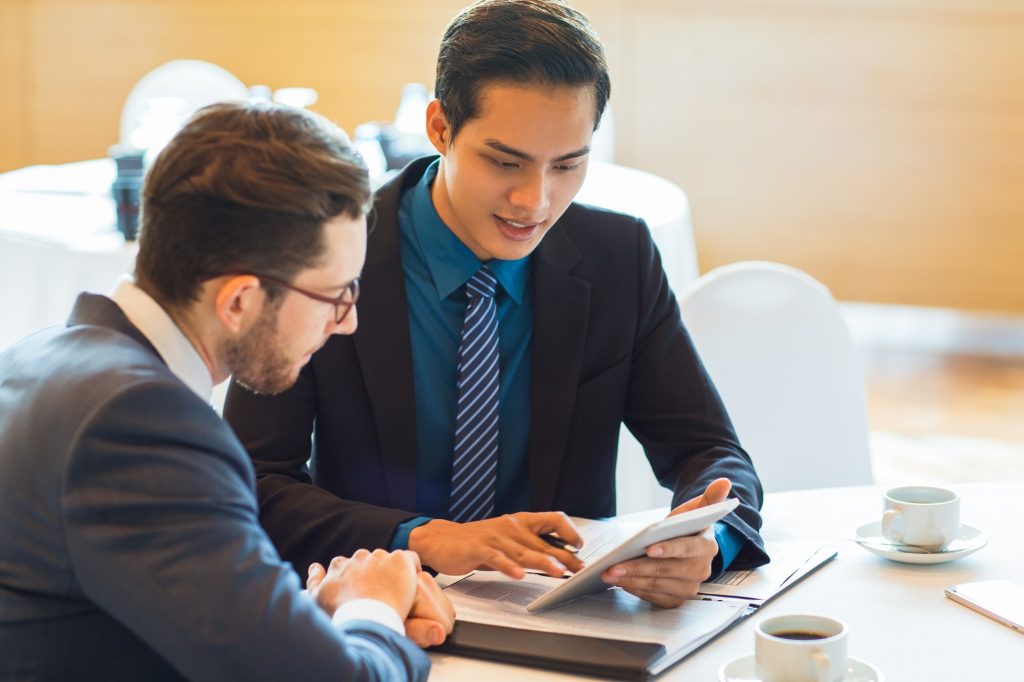 Ecommerce has become one of the most popular buzzwords among start-ups and entrepreneurs. It is challenging to build an eCommerce business on your own, let alone scale it, boost its sales, and define its foothold in the market.
That is why many people go for eCommerce consulting services. These services help elevate your company's output, sales, and the general standard of your organization, thereby improving them. You can get consulting services for the areas below:
Website Design and Development
When you enter a place and see chickens, pigs, vegetable fields, pickaxes, and axes, it's easy to tell this is a farm. The same applies to a website with good design and development. A brief scroll along a website sheds some light on the company's industry, products, and services. But this is not easily achieved.
How elements of a website are arranged has a lot of things to do with user experience, which is a crucial factor in an eCommerce business. A perfectly coordinated website has customer journeys mapped out to achieve optimal outcomes. The basic design things to start with are the color tone, essential fonts, text, and images. Then, a personalized experience on the website will help drive objectives even better. Mobile responsiveness also needs to be optimized, as the number of mobile users is increasing daily.
Of course, it is always easier said than done. But not to worry, many agencies are well trained in designing and building websites and willing to be your consultants. Their services shall include providing your website with a design and structure that aligns with your business purpose. They can even edit or re-design your website if necessary.
Also, a skillful web design and development consultant should be able to maintain a website and the relationship between the web users and the business. To navigate these consulting agencies, a good rule of thumb is "you get what you pay for." You are almost better off working with a crew that understands your objectives and communicates back to you regularly, as they will understand what value you are trying to create.
Information Technology (IT)
Hiring an IT consulting service is a wise choice if your team is not tech-savvy and a plugin or extension is not optimal enough for your needs. There are thousands of IT consulting agencies in the global market, with pricing ranging from high to low. But remember to select your consulting service wisely, as many have fallen into the trap of seeking services at the cheapest fee, leading them to realize that the eventual outcome is not as expected.
An IT consulting service is responsible for technical tasks such as fixing bugs and faulty systems, high-tech projects, or troubleshooting. But they can do more than that. They discover potential technological risks timely and resolve them before it is too late or to help avoid any technology-related bottlenecks that might prevent future growth of the business.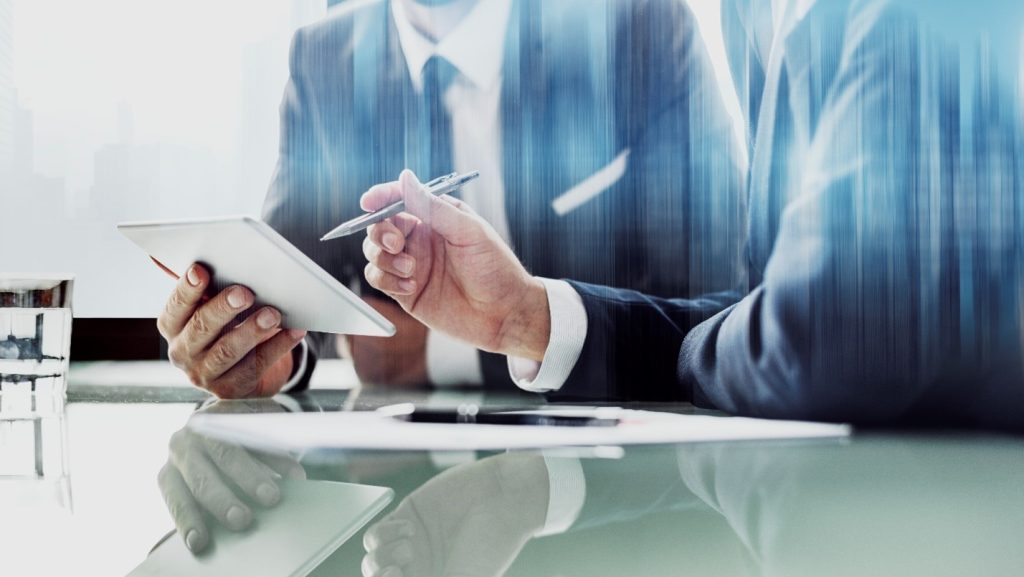 Search Engine Optimization (SEO)
SEO is vital for either start-ups or enterprises, as, without SEO, it is hard for your customers to find you in organic website searches on Google.
An SEO consultant deals with planning, managing, and operating a company's search engine optimization structures. Especially for the eCommerce sector, an SEO consultant will be in charge of shaping or reshaping the top-of-the-funnel optimization structures around the organization.
Working as a traffic driver and controller, the SEO consultant should know how, where (on which platforms), and when to spread the word of the company that will bring the firm a good harvest. SEO consultants are strategists in searching and utilizing keywords.
Besides building and improving a keyword plan for your website's content, SEO consultants also manage the links around the content, ensuring it reaches users on different platforms, referred to as off-page SEO. Moreover, your site must be mobile responsive and user-friendly, meaning users must navigate through it with the utmost ease. This tactic is called technical SEO.
Proper SEO helps increase the quality and quantity of traffic from search engines (such as Google or Bing) to a company's website. Content is king, as they say because it is the utmost means to drive traffic. Hiring an SEO consultant is an expressway to creating great content that will generate the desired outcome (high conversion rate, for example). The SEO specialist or consultant should also be able to harness the latest trends and opportunities to see that the referrals, clickthrough rates, and sales perform well.
Search Engine Marketing (SEM)
SEM is a set of tactics that increases the visibility of a website on a search results page through paid advertising on search engines. Doing SEM means paying (sometimes a lot of money) to appear at the top of a search engine's result pages. An SEM service will consult the company on operating their advertising on search engines. SEM is one of the most effective methods of driving traffic and boosting the rank of your eCommerce business. Unlike SEO, a non-paid search engine strategy, SEM is driven through paid advertisement to increase rankings and improve visibility.
Social Media
While traditional websites focus on customers finding products, social media is where your products find customers. Usually, your purpose when going to an eCommerce website is to browse, learn about, and potentially buy products. But on social media, you are there to interact with the world, and products and services suited to you based on your interactions are promoted continually.
Thanks to the digital marketing practices on social media, various websites have been implemented to make eCommerce easier. And it is okay if you do not know how to boost your social media visibility effectively (such as by using ads). A consulting agency will do it for you.
Advantages of Using an Ecommerce Consultant
Ecommerce consulting companies help you get the work done with their expertise. You will have more time to focus on planning and optimizing the business. Here are three advantages of hiring an eCommerce consultant: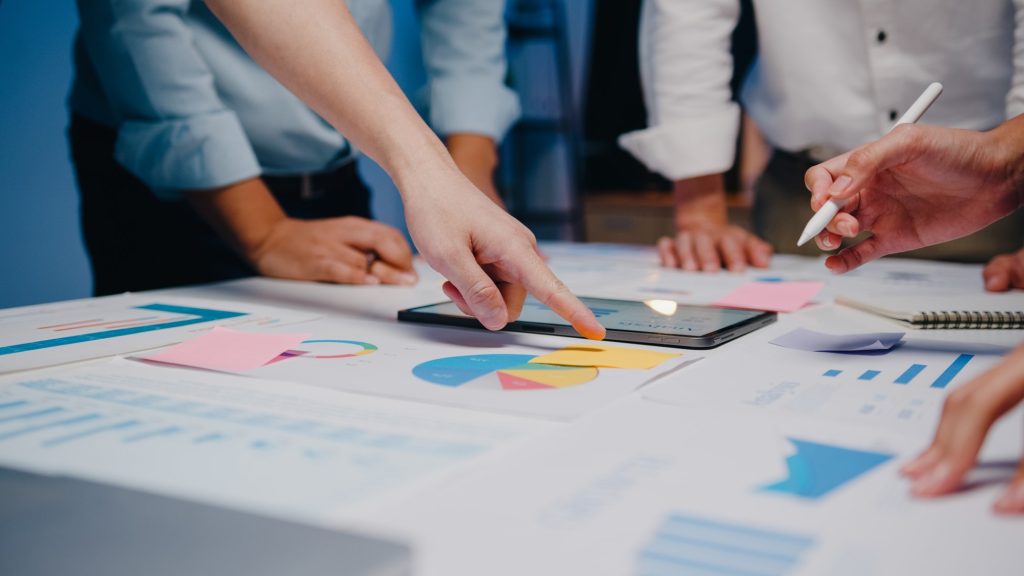 Provide unbiased feedback: Feedback from the employees is typically biased. Consultant's advice provides perspective from outsiders, which is objective and can bring fresh ideas for your company's success.
Get the work done by experts: You have time to concentrate on developing your business and doing what you do best while the consultants take good care of the assigned tasks.
Save time and money: Compared to hiring a full-time employee, getting consultant services costs less and saves more time. You don't have to spend time training or supervising consultants. They can start working right away and be able to complete several tasks.
Ecommerce Consultant Costs
The cost for hiring an eCommerce consulting firm is based on the work requirement, the firm experience, and location. Usually, the price range is from $25 to $300 per hour.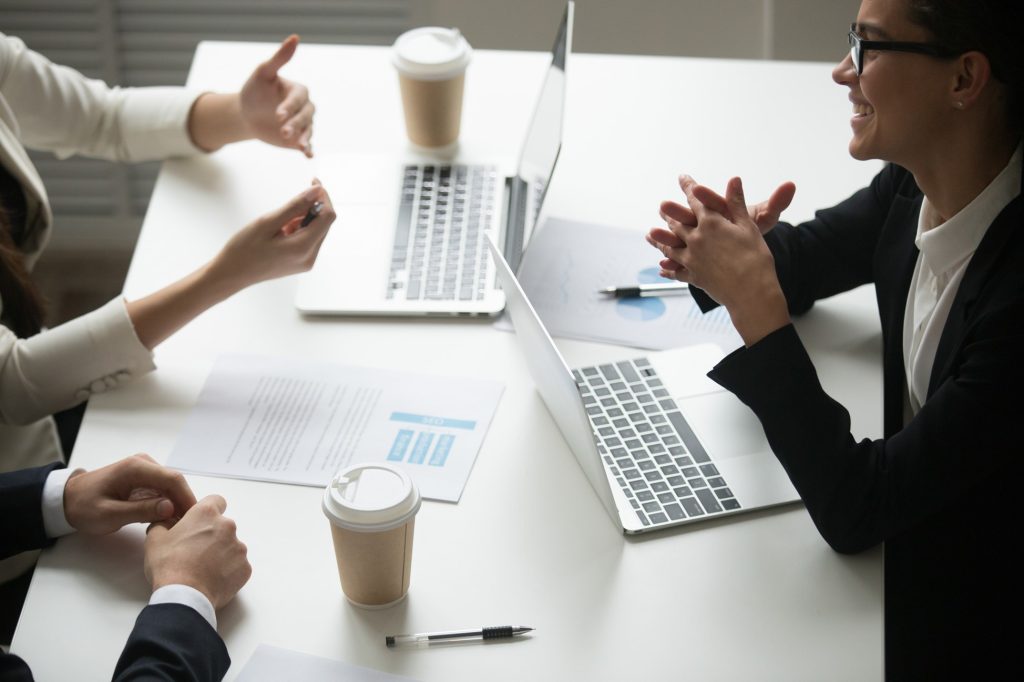 7 Tips for Choosing the Best eCommerce Consultants
1. Define What Services You Need (if you haven't)
There are a lot of aspects to be responsible for when running a business; hence, there are the respective consulting services you might need. Conduct internal research to identify what you want to get consults. The eCommerce consulting agencies offer services like:
Website design & development
Search engine optimization (SEO)
Search engine marketing (SEM)
Pay-per-click (PPC) advertising
Email marketing
Social media marketing
Many agencies offer multiple services that might be useful for you as they'll help you manage all your campaigns in one place. And you might want to consider them, especially if you're a start-up without many in-house teams.
2. Look for Review and Reference
When you're finding a product or a service, it is tricky as there are thousands of providers out there. How can you know which is reliable and which is as good as they say in advertisements? Let's say you make up a list of the best-known and best-selling agencies, but it's still not enough.
A wise method is to look for reviews and ask for referrals. Go on marketplace websites and find an agency's ratings and reviews written by their customers. There are good and bad reviews, which facilitate your considering the most suitable agency. However, stay sober as several companies are faking reviews nowadays!
Or you can ask for referrals from another company like yours. They're working in the same niche, having the same demands for thriving, so chances are they have used or are using consulting services. It's best to ask someone from your circle of relationship. Still, if not, you can look for other companies' opinions and thoughts on eCommerce consultants on different forums or from hashtags on social media.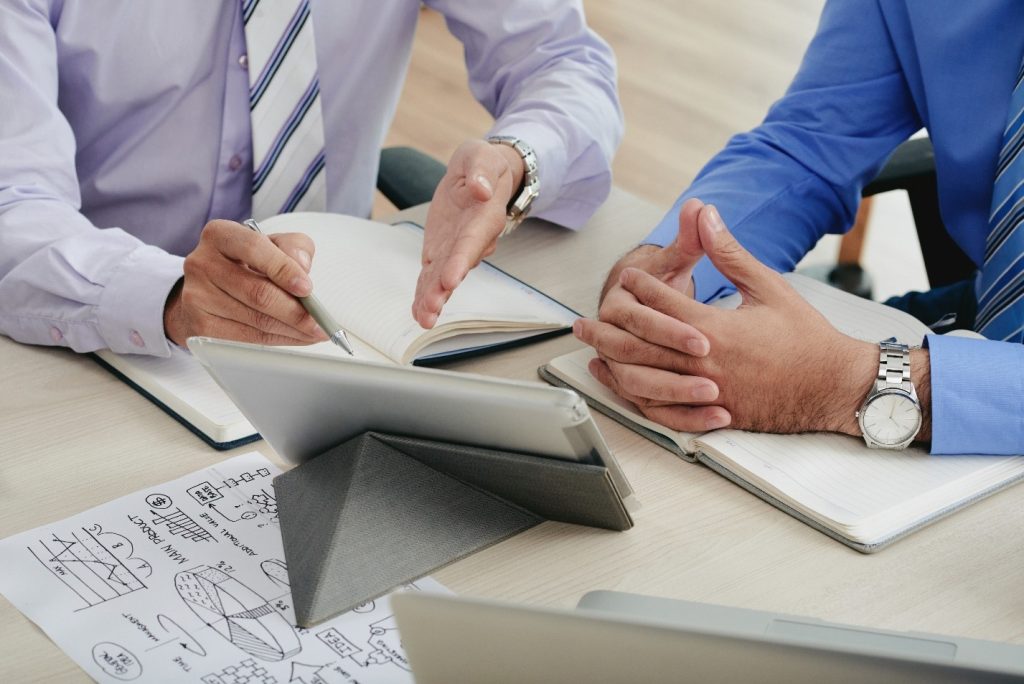 3. Compare their Pricing
Your budget is one of the top priorities, so go for an agency that fits your budget.
But it might be a daunting task for you if you just look for their pricing on their website or social media because many agencies hide their service prices to avoid competition. In this case, send an email to their support team or use the chat box available on their website to get the price. However, choosing agencies with transparent pricing policies is better, saving you plenty of time when deciding.
4. Looking at Their Portfolio Carefully
A portfolio of an eCommerce consultant may include the projects they have worked on, their customer success stories, and more. By checking out their portfolio, you'll see how successful they can assist companies like you in developing their business. It is also highly likely that you can identify whether they and your company can work well together. A reliable eCommerce consultant needs to drive success for all types of clients across different eCommerce industries.
Of course, see if they have experience in your industry. It is not compulsory, but it is highly recommended as you can save time and effort and lower the chances that they're not familiar with your industry. When a consulting agency understands your industry, they know how to produce a campaign that works in your industry.
If they don't have experience with your industry, check the broad scope of their clients. Do they focus on a few or various sectors? A diversity of clients indicates they are willing to work in new industries.
But what if an agency doesn't have a public portfolio online? Well, chances are they are not so reliable and not a good fit for you.
5. Read their Client Testimonials
Testimonials are sometimes included in an agency's portfolio in short forms, as mentioned above. But most of the time, they are presented at length on a page called 'Testimonials' or 'Customer Success' on the agency's website. They are usually in the form of text and images or videos. These client testimonials help you learn about their experience with an eCommerce consultant.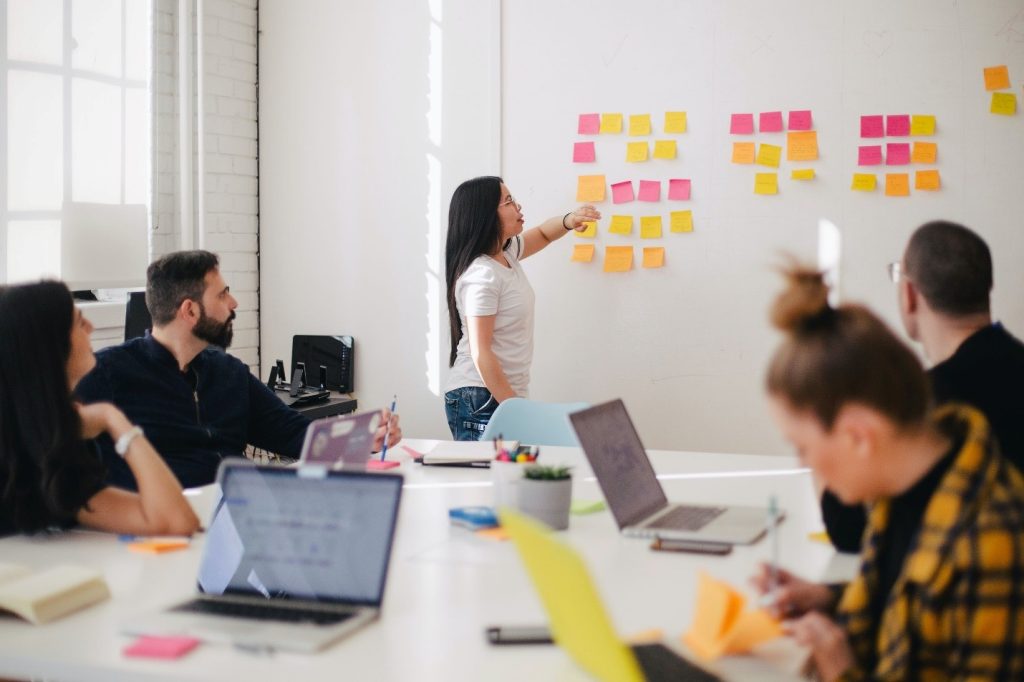 Checking out a consultant's client testimonials can help you identify which agency meets your business's expectations. They're a great indicator of how well the consulting agency does business and works with its clients.
If an agency has dozens of testimonials, it can indicate that they do quality work for their clients. You want to see client testimonials about different types of strategies as well. And if an agency is full-service, you should see testimonials from clients who used various services rather than just one. Reviewing them will help you focus on a few top choices to make the right consulting plan.
6. Investigate Their Experience with eCommerce
To be more certain about an agency's expertise in eCommerce or a particular eCommerce industry, directly ask them. You want to request an agency numerous questions, but it'd be better if you address the most significant ones that focus on the key issues. Such as:
What strategies do you adopt for eCommerce businesses?
How do you design websites to increase conversion rates? What elements do you put on your site?
Can you give me an example of when you drove positive business results for an eCommerce client?
Do you have experience in my industry? If yes, please tell me more about it.
If you don't have experience in my industry, what do you do to develop a campaign that works for my business?
7. Look at Their Team and Business Values
When collaborating with an eCommerce partner, you likely want to work with them for a long time. The first aspect of value is experience. Do they have years of experience with campaigns, or are they just starting up? Knowing the team's history will help you find a consultant that maximizes your results and makes your money worth it. Also, you should team up with ones whose members mesh. A positive and dynamic team is essential for producing a fruitful outcome.
Secondly, you might want to check out the core values of their team and company because you need to work with a consultant that shares the same values with your own business. Differences in values can create an unpleasant experience and a lack of deep understanding for both sides.
Questions to Ask Before Getting an eCommerce Consultant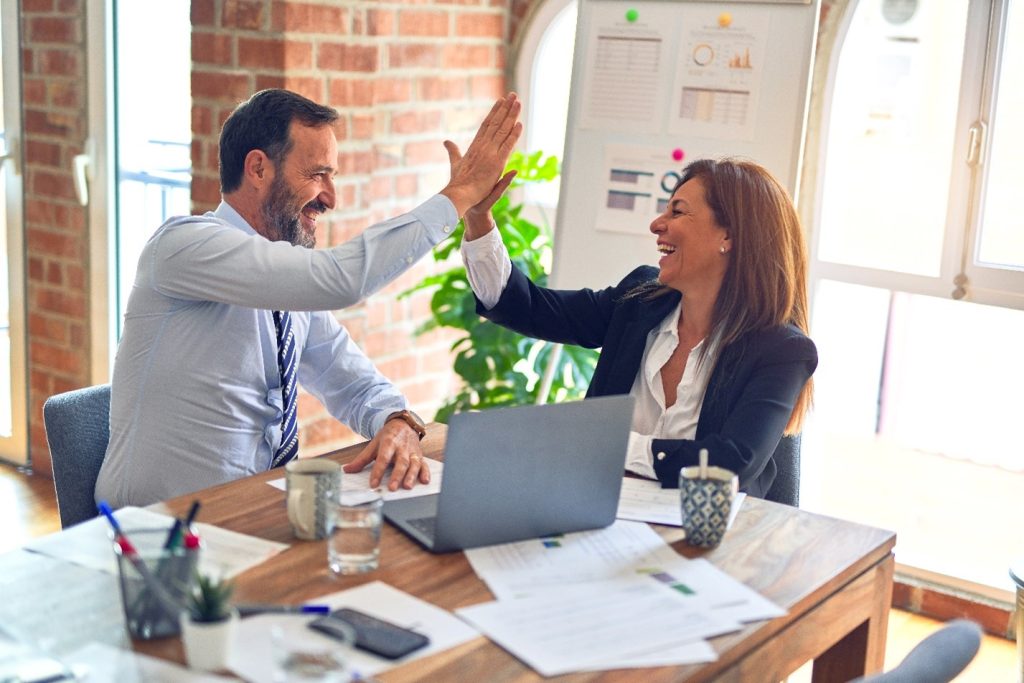 If you're already determined to hire an eCommerce consultant, prepare a list of questions to ask during a meeting with them. Here are our suggested questions:
Tell us about your work process
What is your experience with the eCommerce industry?
How will you inform and communicate with us? How often do you provide work reports?
How do you determine the success of your project?
How do you keep organized?
Top Ecommerce Consulting Firms
Here is the list of the best eCommerce consulting companies, according to Consultancy.org. The listing is based on 10 million data points of consultants and clients per year, assessing both experience and projects:
1. Bain & Company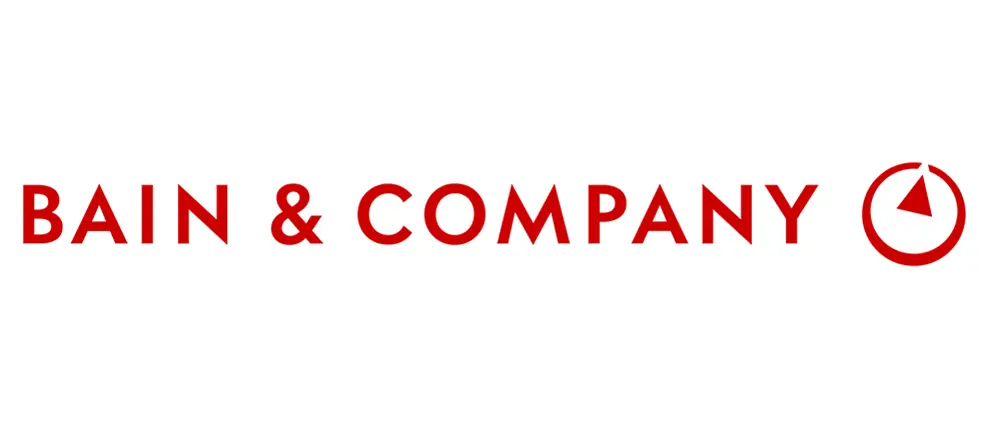 Services:
Digital
IT Strategy
Management
Strategy
Bain & Company is one of the leading management consulting companies worldwide. They worked with the Global 500 and top organization executives, intending to help them make better decisions and deliver success.
2. Deloitte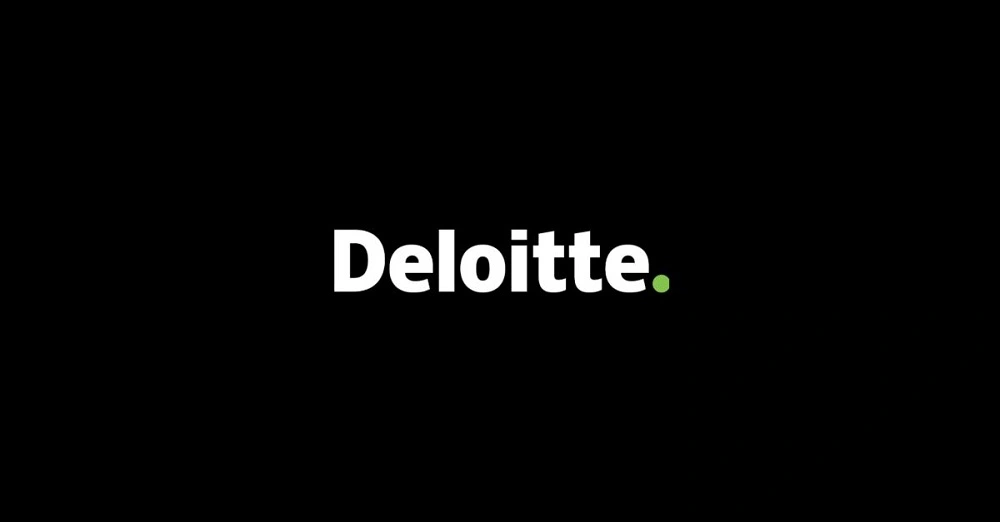 Services:
Business intelligence
Management
Cloud computing
Corporate finance
Cyber security
Data Science
Digital
Human resources
IT Strategy
Mergers & acquisitions
Sales & Marketing
Deloitte consists of many independent companies worldwide collaborating to provide a wide range of services from consulting, auditing, and finance to IT strategy. Each Deloitte form members are separate and independent legally.
3. OC&C Strategy Consultants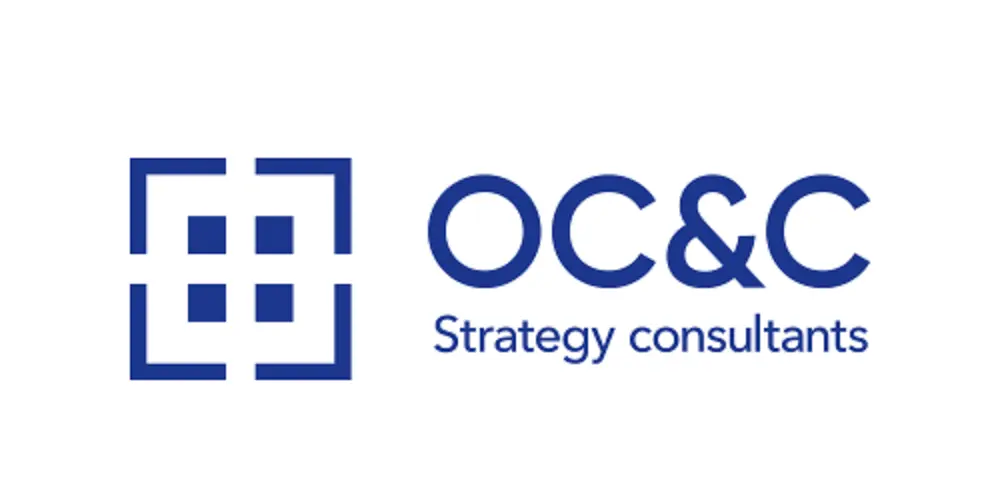 Services:
With over 30 years of experience, OC&C Strategy Consultants offers global strategy professionals in-depth knowledge of retail, consumer goods, B2B, private equity, and TMT. They work with top managers from multinational corporations to develop long-term strategies.
4. Boston Consulting Group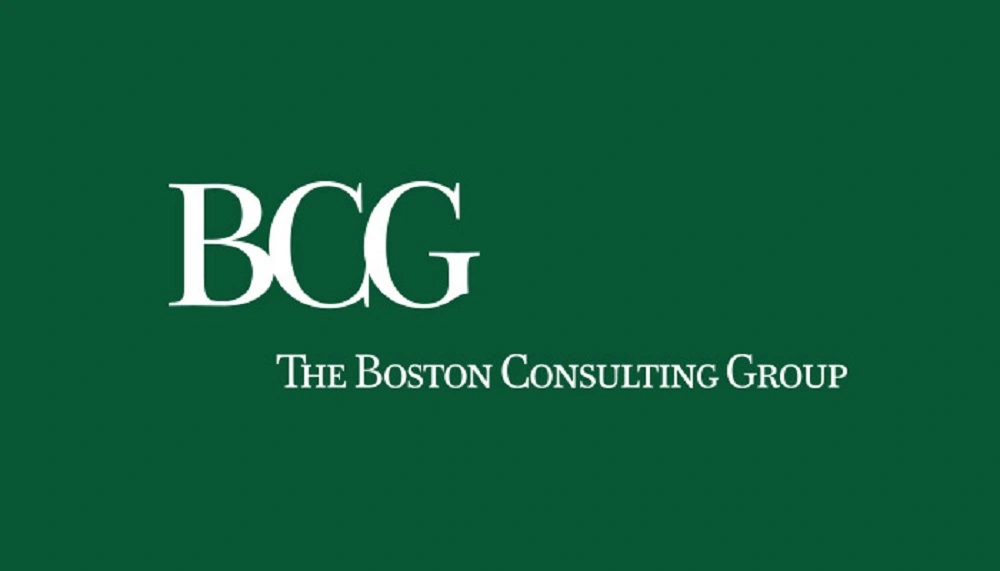 Services:
Digital
IT Strategy
Management
Boston Consulting Group is one of the world's leading management and business strategy consulting firms. They work with public, private, and non-profit companies and deliver valuable strategies to help clients overcome challenges and transform their businesses.
5. McKinsey & Company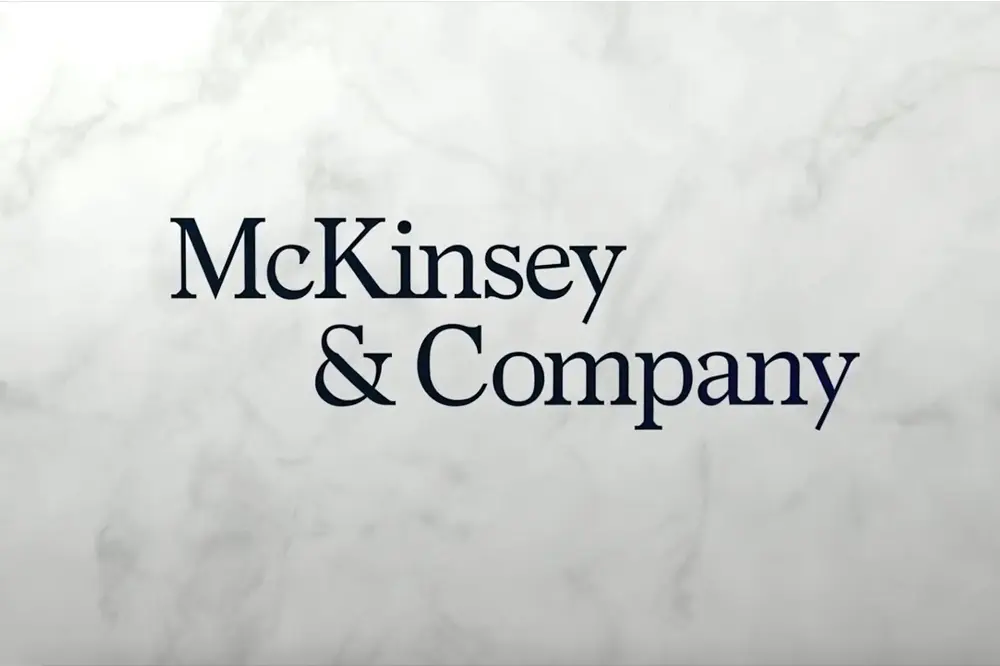 Services:
McKinsey & Company is among the top management consulting firms with experience working with leading governments, businesses, and institutions. They focus on guiding and building client capabilities and leadership skills.
6. KPMG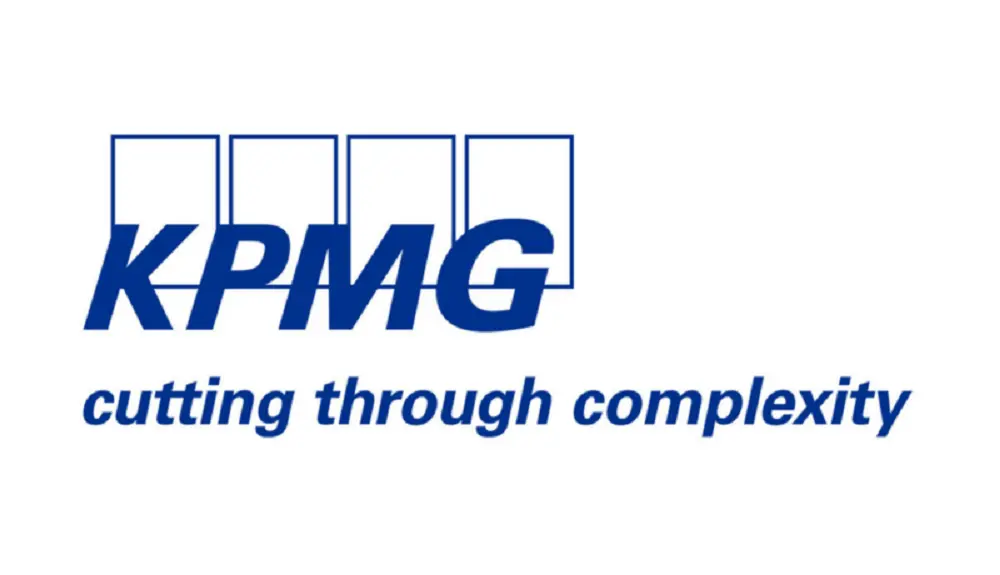 Services:
IT Strategy
Cyber security
Cloud computing
Business Intelligence
Digital
Ecommerce
ERP systems
Finance
Outsourcing
Recruitment
KPMG consists of member firms located in 155 countries worldwide. They work with clients from business corporations, governments, and public and non-profit organizations with the mission to identify opportunities and mitigate risks.
7. BearingPoint

Services:
Change management
Cloud computing
Cyber security
Digital
Ecommerce
ERP systems
Data Science
Finance
Management
Outsourcing
Sales & Marketing
BearingPoint operates in 22 countries and partners with national and international clients with a vital aim for business results and corporate culture. They focus on building customer-centric solutions which are tailored to clients' industries.
8. Innopay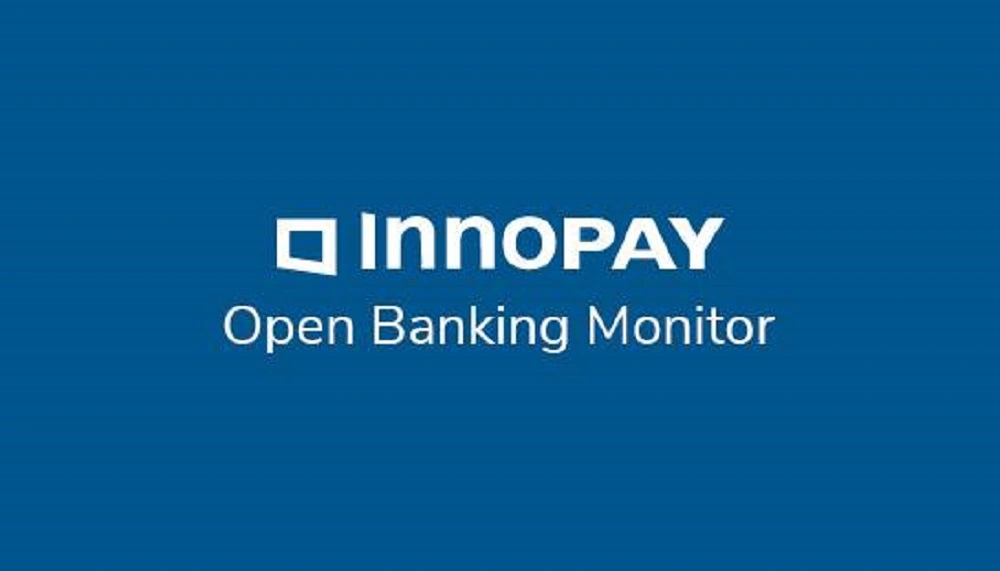 Services:
Data Science
Digital
Innovation
IT Strategy
Ecommerce
Risk & compliance
Payments
Process management
Founded in 2002, Innopay is a consulting firm with a strong focus on digital transactions. They are on a mission to help worldwide companies grasp the digital era's full potential.
9. LEK Consulting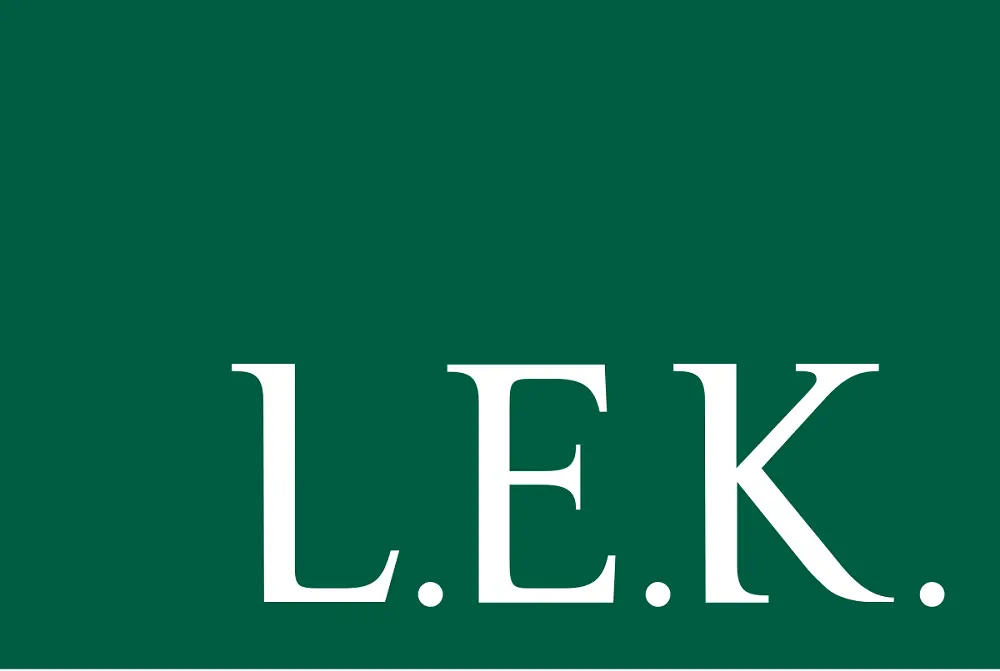 Services:
Mergers & acquisitions
Performance management
Strategy
Sustainability
LEK Consulting is an international strategy advisor with outstanding work with business leaders. They help clients uncover high-value opportunities, take competitive advantage, and empower corporate growth.
10. Synodus

Services:
IT Consulting
Data Analytics
Blockchain development
Software development
Mobile app development
Synodus is a one-stop shop technology partner with experience in IT consulting, blockchain, AI, IoT, and Big Data. They worked with technology giants who stand for their technical competence and industry knowledge.
Wrapping Up
These are the most popular consulting services your company can get from agencies. Some agencies offer just one or two services, and others provide many. What you need to do before you go for a service is to figure out what aspect of your business needs consulting the most so that you could choose the right partner for your specific needs & requirement!
---
More related posts from Data analytics you shouldn't skip:
We are sorry that this post was not useful for you!
Let us improve this post!
Tell us how we can improve this post?