Top consulting firms, such as Gartner, have been pushing the so-called "Low Code" for some recent years. As the demand and market cap for this emerging technology increase, many businesses and developers are still in the early stages of "overseeing," with many questions floating around. Is Low Code the future? Will it replace traditional coding and professional developers? As business owners and developers, what should we prepare for? Let's unveil the future of low code platforms with Synodus.    
What Is Low Code And Why Is There So Much Talk?
Low code is a software development approach that provides infrastructure for professional developers, citizen developers, and business users to contribute and quickly build apps. This development technology requires no bulky hand-coding, and the coding process is simplified into abstract, interactive building blocks.
A typical low-code platform includes: 
A visual integrated development environment (IDE).
Pre-built code blocks, pre-design templates, and drag-and-drop configuration
Integrated design-to-code system.
Connectors to backends and services.
Application life cycle manager.
By transforming the app development process into reusable building blocks, anyone can quickly assemble a complete app, thus handling a more considerable volume of projects. It allows developers to streamline the progress in weeks instead of months while releasing the IT departments from the backlog and technical debt. You can learn more about Low Code Development in our detailed guide!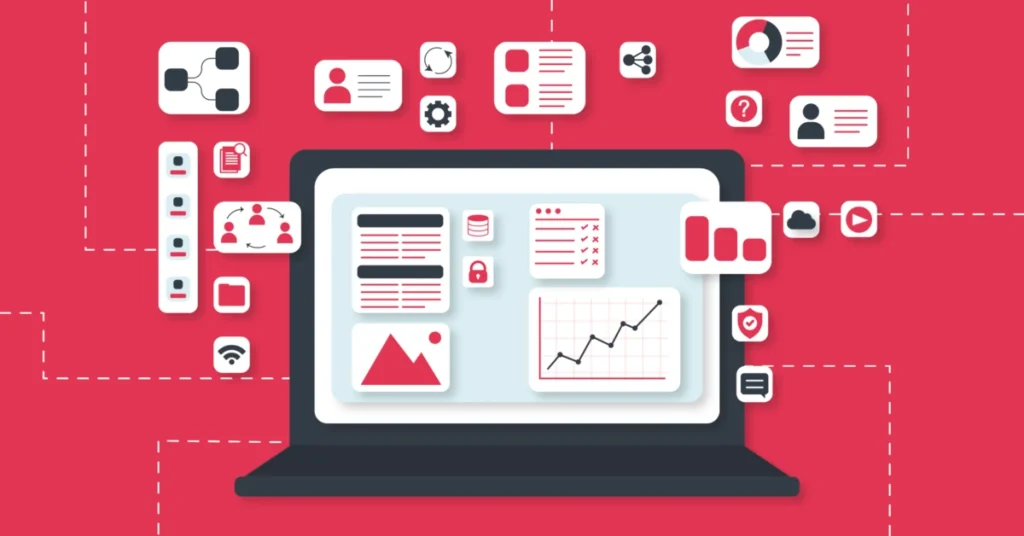 Low code technology offers businesses several game-changing benefits:
Fasten digital transformation and reduce the reliance on coders: When the demand for commercial software and skilled developers exceeds the supply, citizen developers and designers can utilize low code tools. Low-code platforms have also been proven to reduce development time by 50% to 90%.
Optimized development cost.
Encourage collaboration between technical and business in development.
Create a centralized digital hub with all the custom internal tools and automation software.
No limitation in what you can build, from process automation, web/mobile application, cloud development to on-premises system
It sounds like low code is the best-of-all software development tool. Gartner, a well-known technological research and consulting firm based in England, predicts that 75% of global software solutions will be built by low code by the end of 2024. Because of this, many say it would be the future of digital transformation or "close to stealing professional developer jobs."
Is Low Code Development The Future?
When we talk about the low code development future, there is plenty of evidence of how this technology contributes to companies' performance. According to TechRepublic, 60% of internal and business apps are built outside the IT department. On top of that, Gartner foretells that low code will be the key technology to 70% of apps created by 2025.    
Businesses also report positive statistics after they integrate low code technology.
Non-experienced technicians can now learn and practice low code well in one month.
The innovation score of organizations with citizen developers is 33% higher on average.
33% of organizations plan to utilize low code to achieve better digital customer experiences.
Low code also allows companies to have more control over their solutions. They can reduce their dependence on outsourcing companies and software providers.
Despite the hype for low code in digital transformation, it is unlikely to replace traditional programming. There are several limitations to be aware of before implementing low code.
Its drag-and-drop interface can alleviate future projects' complexity. Your business may grow beyond what low code can be capable of. This is when a customized solution or a specialized platform intervenes.
Low code is best for simple applications. There might be room for improvement, but the choice is in the hands of entrepreneurs.
Some worry about low code security. But Synodus assures that this won't be a long-term issue, as more and more vendors are working on it.
Low code is not that easy to use. Training is still required for someone to be skillful or at least comfortable with the systems. It's not like you can instantly jump on the platform and make the best mobile app.
Regardless, the low code future is still bright. It is suggested that you should combine the best of both worlds for effective digital solutions.

1. You can utilize low code for a rapid prototype stage, then upgrade it using traditional coding.
2. You create a basic application with low code for testing before optimizing it into full-fledged software with traditional coding.

This combination shall enhance security and overall performance, thus cutting down development time while still ensuring the digital demand of businesses.
What Does This Mean For Developers?
Breathe! Don't worry. You won't lose your job. Experienced developers are still in demand and a crucial part of IT resources.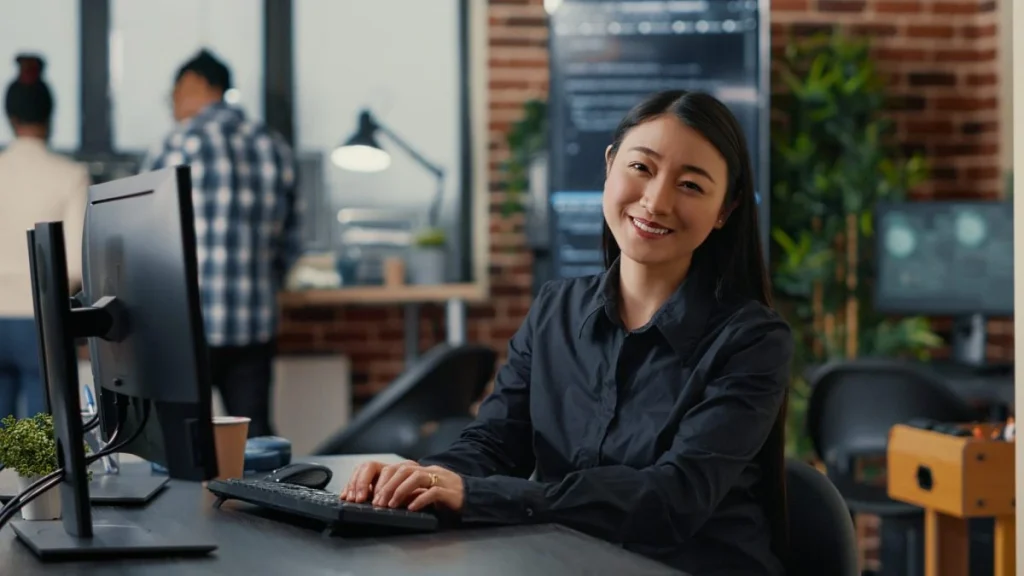 In fact, low code is open for customization. And who will take responsibility for adjusting or creating new code? It's professional developers! They can solve the low code complexities and ensure the underlying code framework is efficient and well-equipped. On the other hand, low code can help automate developers' workflow to make it easier.
It's a win-win situation. You may want to add Low Code Development into your skillset to prepare for future demands.
What Does This Mean For Non-Coding?
How many times have you found it hard to communicate with developers? Hard to express your idea with your IT? Or feeling useless to put insights into the products? With a low code platform, non-coder can: 
Build a prototype to show your idea
Build a simple app to help with your job (that you or your teammate can use)
Draw a basic wireframe or sketch to imagine the interface
Easily communicate back and forth with IT, as the platform allows multiple access, feedback mode and real-time update.
Low code is super user-friendly for non-coders or new coders. After a few training and practice sessions, you can start creating a basic website and then move to a mobile app later. Moreover, some platforms equip Artificial Intelligence to assist non-coders in building apps.
Hence, this is an opportunity for business users and non-tech individuals to participate in the company's digital transformation.
Is Low Code Suitable For My Business?
Low code is a brilliant technology and can be useful in the future of software development. But sometimes, it might not be the best choice for your business, mainly due to the lack of extensiveness compared to traditional "building a software" or the industry-specific compared to "buying a software."
Here's How Low Code Can Help If You Are A Startup
Rapid prototyping or POC to test the interface or pitch with your investors
Build an MVP software
Help you launch your product faster at the early stage. We still recommend moving outside the low code platform once your product reaches a certain number of users.
How Low Code Is The Future If You Are A Business Or Enterprise
Build internal tools & management systems: HR tools, self-service portals, chatbots for customers, CRM and ERP.
Bring automation into your operation.
A Centralized database across the organizations
Helping with digital transformation
Low code can be used in any industry, including Healthcare, Financial Services, Insurance, tech Companies, Aviators and many more.
You can adopt low code to a wide range of business domains. Yet, for some complex projects such as CRM or ERP, a bit of customization is necessary and will make your app work perfectly. In this case, you can hire a freelancer or work with Qualified Custom Low Code Companies, such as Synodus, to bring out the best results.
We work with leading Low Code Platforms such as PowerApps, Nuclent, Salesforce and Sitecore to create robust internal applications with automation ability that help dozens of businesses leverage their digital transformation!
Aiming to become your strategic partner, we follow every step of your development, from requirement analysis to deployment and training how to use the Low Code Apps. View our portfolio!
When Not To Use Low Code?
Low code might be cool and effortless, but it won't be the right fit for your business in certain cases.
When The App Scale Is Large
Building large or massive apps on low code platforms can be as complex as doing it the old way. Most extensive projects still require additional stages like design, development, testing, and deployment to ensure the app's quality. So, utilizing a low code platform for building an app cannot cut short this whole software development process.
When You Want To Expand The App Capabilities
As you add more features to your app, you also add more complexity. However, the low code platform you are using might have its limitations. The underlying infrastructure might not grant you the right to control it. The only solution is that you request the platform to give you the desired infrastructure, but this will undoubtedly cost you a lot.
When You Want To Keep The Investment Asset For Yourself Only
Low code platform won't allow you – the investor – to extract the code or the business logic. Once you stop paying for the platform, your apps can disappear. Because of this, low code is best for internal app and best for testing and validating external app. Once your app is ready to be monetized, it's best to transfer and upgrade it outside low code platform.
Wrapping Up
Low-code technology is not new, and we can expect more digital solutions to be created by low-code technology in the upcoming years. So, is low code the future? Effective and quick as low code is, it shall not entirely wipe out the traditional coding. Low code has numerous pros and cons, yet businesses can make good use of the technology by combining it with traditional coding for the optimized result.
---
More related posts from Low Code blog you shouldn't skip:
We are sorry that this post was not useful for you!
Let us improve this post!
Tell us how we can improve this post?