How much does it cost to develop an eCommerce Website? Well, the eCommerce Web Development Cost can vary anywhere between $500 and $30,000+ depending on the project's complexity and the platform you use (Shopify, WooCommerce, Magento, BigCommerce). For a custom eCommerce Website that build from scratch, it can also range from $2000 to $30,000+
To best prepare for your eCommerce Web, Synodus presents a breakdown of all the cost in detail: How each web builder will cost and what do you need to pay for: domain, SSL, hosting,…
How Much Does An eCommerce Website Cost?
The price of eCommerce website development relies on your investment choice. Usually, the cost can range from a few hundred dollars for basic web development up to a hundred thousand dollars for the most advanced, full-packaged setup. As your business grows, consider experiencing new tools to build up the eCommerce website. Therefore, you are likely to have more budget to expand.
If you haven't known what to pay for, here is the list of essential items for purchase:
eCommerce platform fee;
Domain;
Hosting;
SSL Certificate;
Payment processing;
Store design;
Extensions and add-ons.
Now you have figured out what must be purchased, let's have a full breakdown of the cost of each aspect.
1. eCommerce Platform Cost
As one of the most important parts in eCommerce Web Development cost, we have compared some main features and pricing between 4 most common web builders.
BigCommerce
Magento
Shopify
WooCommerce
Highlight feature
Software-as-a-service (SaaS) provider.


Feature-rich, easy-to-use.



High level of performance.





Pre-built plug-ins for CMS and DXP systems.
Offers on-premises and cloud-hosted options.

No training provided.



Requires professional technical team to host site and integrate tech stack.
Good for new ecommerce businesses.


Creates user-friendly approach to online shops.

Simple set up and running.




Requires additional and custom coding for extended features.
Unlimited build and customization.


Easy and quick set up



Less specific built-in features for marketing.




More vulnerable due to extensions reliance
Code requirement
No coding skills required
Good coding skills required

Long building time
No coding skills required
Basic coding skills required
Flexibility
Good flexibility
Best for flexibility and scalability
Lack of flexibility
Good flexibility and scalability
Pricing
Standard: $29.95/month

Plus: $79.95/month

Pro: $299.95/month
Free for open-source version

Enterprise: $200,000/year
Basic: $29/month

Shopify: $79/month

Advanced: $299/month
Free to install

Communicaton: $0-$348/year

SEO: $0-$79/year

Security: $0-$300/year

B: $0-$65/year
2. Domain Cost
The domain acts like the home address of your website. Your business can pay for the domain name annually or finish the billing in the first few years of business. A typical domain name will cost about $2 to $20 per year. The price will also fluctuate based on the domain type, where you purchase, and additional extensions, namely .com and .shop. Domains purchased from private sellers or through an auction are likely to cost more than usual. The degree of protection for users' personal information can also contribute to the domain cost.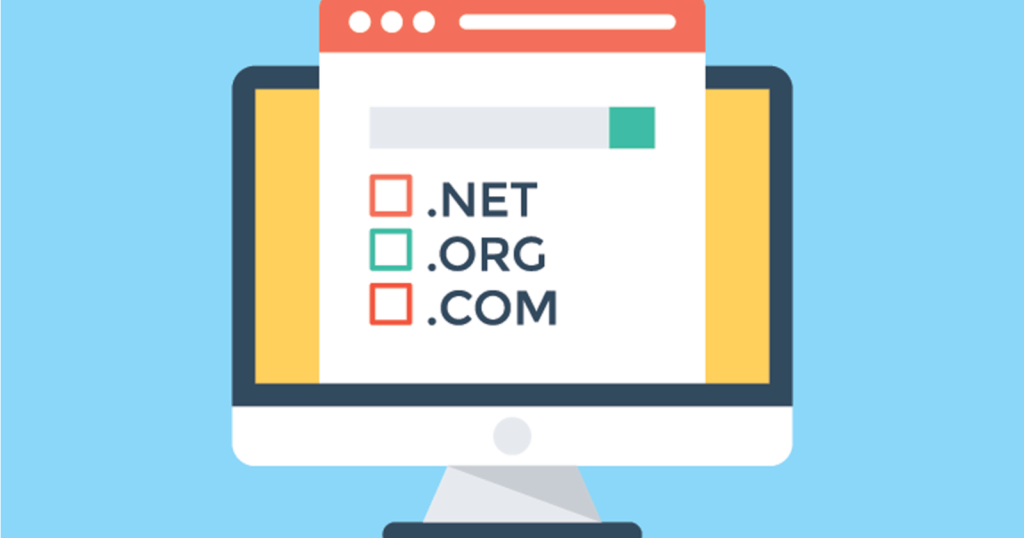 3. Hosting Cost
Hosting cost is essential to keep your website running on the Internet and getting visitors from online users. The price for this can be affected by specific factors, namely:
Type of website hosting: VPS, Dedicated Hosting, Cloud Hosting can differ;
Host provider;
SSL certificate, which usually costs $450 annually;
Additional services, like CDN or Daily Backup.
The average website hosting cost varies greatly, from $2.49 up to $800 per month. The cheapest option might offer a low level of security and loading speed. This is what eCommerce website owners should avoid. Most small and low-budget store owners are willing to invest in more advanced options and reliable hosting providers.
Here is the price for reference:
For small business: $5 – $30 per month
For medium business: $20 – $120 per month
For large-scale business: $120 – $800 per month
Some eCommerce platforms might provide their in-house host services at no additional cost, which means you don't need to require a third-party service.
4. SSL Certificate Cost
An SSL certificate might cost about $20 to $70 a year. At such an affordable price, your website and network will be provided with qualified security for your visitors and online shoppers. What's more, SSL certificates can act as a contributing factor to the ranking on search engines. Several hosting solution providers might charge SSL certificates as part of their service fees, so you might want to consider that for your business.
5. Payment Processing Cost
If not considered carefully, payment processing fees can seriously impact on business fees and potentially lower your business profits. Every eCommerce platform will offer different charges, and the choice is up to you.
BigCommerce payment processing costs:

Paypal: PayPal: 2.9% + $0.30 for transactions over $10
Stripe: 2.9% + $0.30 per transaction
Authorize.net – 2.9% + $0.30 per transaction + $25 monthly fee.
Shopify payment processing cost:

Shopify Payments: 2.9% + 30¢ per transaction
Third-party payment services: Payment gateway fees + 2% additional fees paid to Shopify per transaction.
WooCommerce payment processing costs vary among payment gateway, currency, and region. Here is the price for reference in US dollars:

PayPal: 2.9% + $0.30 for transactions over $10;
Stripe: 2.9% + $0.30 per transaction;
Authorize.net – 2.9% + $0.30 per transaction + $25 monthly fee.
Now you know the price of each payment processing, here is the average price estimation for each payment cost.
BigCommerce: PayPal/Stripe – 2.9% + $0.30 per transaction
Shopify: Shopify Payments – 2.9% + $.30 per transaction + 2% additional fee er transaction for third-party payment gateways
WooCommerce: PayPal/Stripe – 2.9% + $0.30 per transaction
6. Store Design Cost
Design is a pivotal factor of eCommerce web development that helps your business stand out from competitors. By giving your business website a neat, professional, and customer-centric design, you are more likely to be at the head of the competition.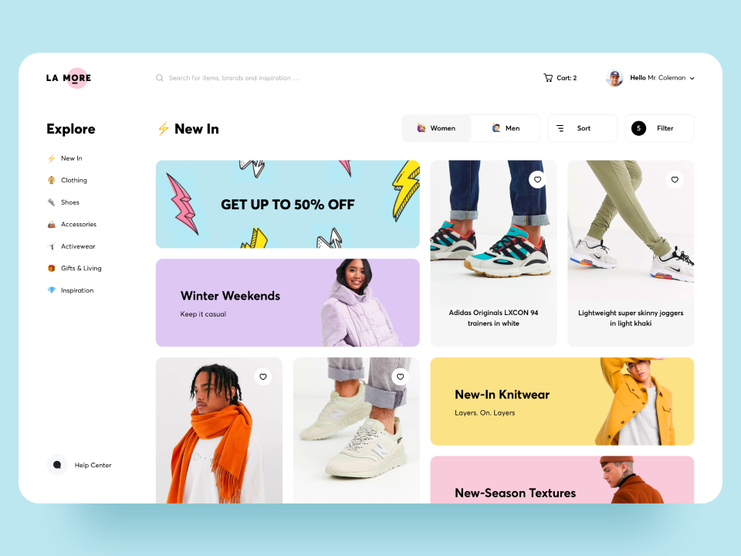 However, the more beautiful and unique your website is, the more it costs. Most eCommerce platforms provide already-made templates. These templates allow business owners to choose their favorite and customize the layouts with simple steps.
If the free templates have yet satisfied you, there are many premium designs with additional features, supports, and unique layouts to purchase. Hiring a development team to design the website from scratch is a considerable alternative for more customized features.
Here is the design cost reference list from three eCommerce platforms:
BigCommerce

12 free themes and over 100 themes in many styles available in store;
Minimal pricing: $160;
Customized BigCommerce theme: $3,000 – $30,000.
Shopify

10 free and 65 paid themes in many styles available in store;
Average pricing of Shopify theme: $160;
Shopify them on third-party theme marketplaces: $59;
Customized Shopify design: $5,000 – $30,000;
WooCommerce

A lot of free quality themes (Astra, Divi, Ocea WP), some charge a minimal of $30;
Customized website design for average-sized businesses: $1,500 – $6,000;
Customized website design for large-scaled businesses: $10,000 – $30,000.
After knowing the specific price, it's time to put all the platforms into comparison of estimation:
BigCommerce: Free, $160 for premium, and $5,000 for customization
Shopify: Free, $160 for premium, and $5,000 for customization
WooCommerce: Free, $99 for premium, and $5,000 for customization
7. Extensions And Add-ons
The ecommerce web development cost doesn't stop there. With add-ons and extensions, websites can perform more tasks with extended functionality. This helps save time using the software and lessens the platform's difficulty. However, these extensions will cost a certain amount of money and thus increase the cost of making your eCommerce website.
To understand better, let's look at the price for add-ons and extensions services provided by three well-known eCommerce platforms.
BigCommerce

Free and paid apps, including third-party ones, are available
Add-on cost: Free – Different monthly subscription apps
Customized app cost: $1,000 as a minimum, depending on skills and developer's profession
Shopify

There are 4,000 Shopify plugins, with 1500 of them free
Multiple monthly subscription packages
Private apps supported with Shopify API keys
Add-on cost: Free – Different monthly subscription apps
Customized app cost: $5,000 as minimum, depends on skills and developer's profession
WooCommerce

Runs on WordPress, access to over 59,000 free plug-ins
Thousands of both free and paid add-ons and extensions available
Add-on cost: $Free – $299 (depending on licensing plans and extension features)
Customized app cost: $500 – $10,000, depends on skills and developer's profession
Other Ongoing eCommerce Web Costs To Consider
The costs of most online stores are upfront, yet there are still a lot of fees going on backstage. These eCommerce web development cost can be paid in a month, year, or by transaction. Business owners are advised to predict and forecast these indexes in the future in case of an emergency.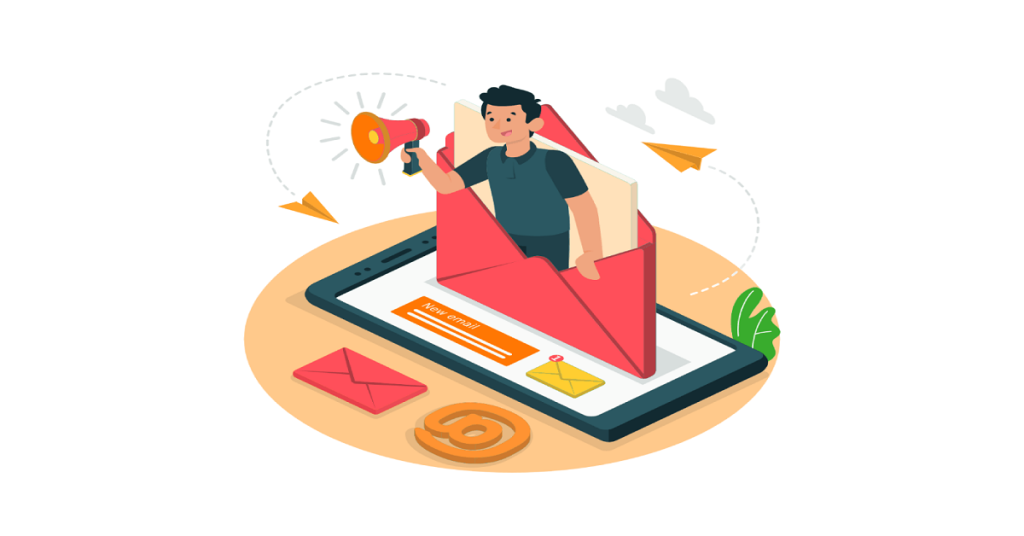 Here is our list of additional eCommerce web costs that you should consider:
Data backup: Data backup ensures the safety of information stored in your website database. Frequent data backup prevents the loss of money and clients' data. The bigger the data size is, the more costly it is.
Email marketing: Keeping your customers updated with new products is a way to retain the current ones and attract the potential customer group. Your business is more likely to generate and maintain a revenue stream. The email marketing plan price will change based on the customer and contact scope.
Product marketing: Besides original marketing and marketing through email, strategies like SEO and pay-per-click (PPC) advertisements are also considered. Indeed, they might charge your business an amount of funding. By promoting the products, you are promoting brand awareness and driving traffic to your online store.
Inventory management: Every online store must have an associated inventory. A third party might manage the shipping and storing, yet they are necessary to keep the business running.
Security: An SSL certificate alone is not enough for your website's security. Therefore, you will need additional security software to protect the data from unexpected threats. The cost of security is usually counted as a monthly subscription.
How Much Does It Cost To Hire An Ecommerce Web Developer?
Using an eCommerce platform will be cost-effective, but it still has some limitations, even if it allows you to customize. So, if you want a responsive eCommerce web with advanced features, you can opt for custom development. This means you will build your website from scratch.
To do this, you can hire your in-house team of 3-6 people (with an average of $35,000-70,000/employee) or partner with a web agency for a reasonable price. Offshore web development companies in top IT countries such as Vietnam, India and Ukraine offer a rate of $15-50$/hr for a project. Based on the complexity of the projects, it can take longer to build an eCommerce Website. Thus, the cost can vary.
These agencies can also help customize additional parts of your eCommerce platforms if you don't know how to code. This costs less because it's not too complicated.
At Synodus – a leading IT Outsourcing Company in Vietnam, we offer Shopify, Woo, BigCommerce, WordPress and Magento web customization service. If you want to tailor-made one, we can do that with our team of 300+ vetted professionals and innovative tech stacks (ReactJS, PHP, Java, NodeJS). View our portfolio!
Wrapping Up
To conclude, there are a plethora of factors contributing to the eCommerce web development cost. Business owners and managers should carefully consider what to invest in and the benefits they will receive from that investment.
---
More related posts from Web Development blog you shouldn't skip:
We are sorry that this post was not useful for you!
Let us improve this post!
Tell us how we can improve this post?