Owning pieces of art, music, films, and other online items by using non-fungible tokens (NFTs) has become more popular than ever. According to the 2021 NFT Market Report of Chainalysis, the market for NFTs has grown to be worth more than $40 billion as their popularity has increased.
Let's take a look at our Top 20+ well-liked and rated NFT marketplace comparison to purchase and trade these digital assets.
Top 20 NFT Marketplaces Compared
Here are 20 notable NFT trading platforms and their distinctive differences.
1. OpenSea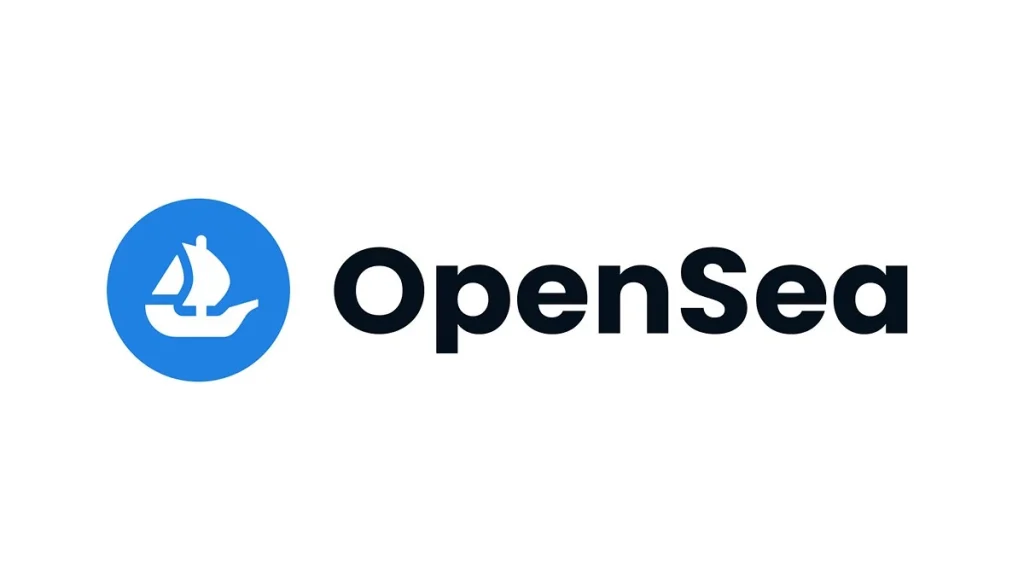 Established five years ago, OpenSea has reached over $20 billion in total sales. It offers a wide range of NFTs, including virtual worlds, music, photography, sports, and collectibles.
OpenSea leverages the Ethereum's smart contracts, focuses on trading on Ethereum, also enables cross-blockchain trading of NFTs (Solana, Polygon, and Klatyn).
Most suitable for: Regular NFT traders.
Features:
OpenSea is supported by top companies in the digital and cryptocurrency industries, including Coinbase, Andreessen Horowitz, Trust Wallet, Dapper, Blockchain Capital, and Blockstack.
Users of the site may create, acquire, and trade a wide range of NFTs, such as digital collectibles, works of art, virtual worlds, in-game objects, and GIFs.
NFTs cannot be purchased directly using USD, EUR, or other national currencies, although MoonPay and other third-party payment gateways can be used to do so.
Cost:
2.5% is the cost or fee per transaction and it is free for NFT creation.
Steps to function on OpenSea:
Create an account on the OpenSea website as a first step.
Then create a web 3 wallet.
Send compatible cryptos to the web 3 wallets to fund them.
Metamask and other crypto wallets, including hardware wallets, can also be synced.
Visit a store to look at or purchase NFTs. Select the required NFT to purchase.
2. Larva Labs
People recognize Larva Labs as a technological business that creates markets, software, and 3D assets. It also is known as CryptoPunks, a collection of 10,000 original collectable figures built on the Ethereum blockchain and motivated by the CryptoArt movement.
Larva Labs takes the ERC-721 standard as their foundation. Another of their projects, Meebits, is a no-fee trading platform with 20,000 unique 3D voxel characters.
Most suitable for: NFT collectors
Features:
Meebits are 3D avatar characters used in gaming, virtual reality, and virtual worlds. Users can choose specific characters at http://meebits.larvalabs.com/. Transactions to purchase, bid, and sell are supported on the market.
Owner Extras, an asset collection available on the market, enables users to render and animate their Meebits.
No fiat payment systems.
Cost:
No listing or trading costs.
Steps to function on Larva Labs:
Create a Metamask wallet or any compatible wallet in this marketplace in order to pay Punks in the first step.
Sign in the wallet mentioned above. In order to purchase, send Ether to the wallet.
Go to larvalabs.com/cryptopunks and permit access to Metamask or a logged-in wallet. To view those for sale, go to larvalabs.com/cryptopunks/forsale.
Browse, decide whatever item you want to buy, and then click Buy. Once the sale is confirmed, you will purchase and become the owner.
3. Axie Marketplace
Known as an online store selling things for the blockchain-based, Axie is at the top of the NFT marketplace list for gamers. Players may raise and trade Axies, which are fantastical NFT objects and monsters, as well as collect, buy, and combat them. The game's tokenized assets may be exchanged for cryptocurrency.
Most suitable for: Gamers and NFT collectors.
Features:
Sell and exchange your NFT Axies for cash.
Token used by the $AXS platform for voting, staking, and play-to-win incentives.
sales of virtual land. Tokens can be staked to gain more of them.
Community on Discord.
Pay using PayPal and a credit card.
Cost:
When no creator code is provided, 5.25% is donated to the Axie Community Treasury. To play, a player has to purchase a minimum of 3 axes, each of which costs $200.
Steps to function on Axie Marketplace:
Visit the Axie Marketplace page and register.
Download or build a digital wallet, such as Metamask or Trustwallet, to store game tokens on the NFT art marketplace.
Use your email address or wallet to log in and click on Wallets to establish a new Ronin Wallet that supports platform transactions. From there, you may install a new wallet or import an existing one. This is accomplished by first setting up the extension, making a password, and saving the wallet's seed phrase. Activate the Axie account wallet.
Send cryptocurrency from another external wallet to the Ronin wallet. Ramp Network enables the purchase of Eth using money.
After that, you have to own three Axies to play the game.
4. Rarible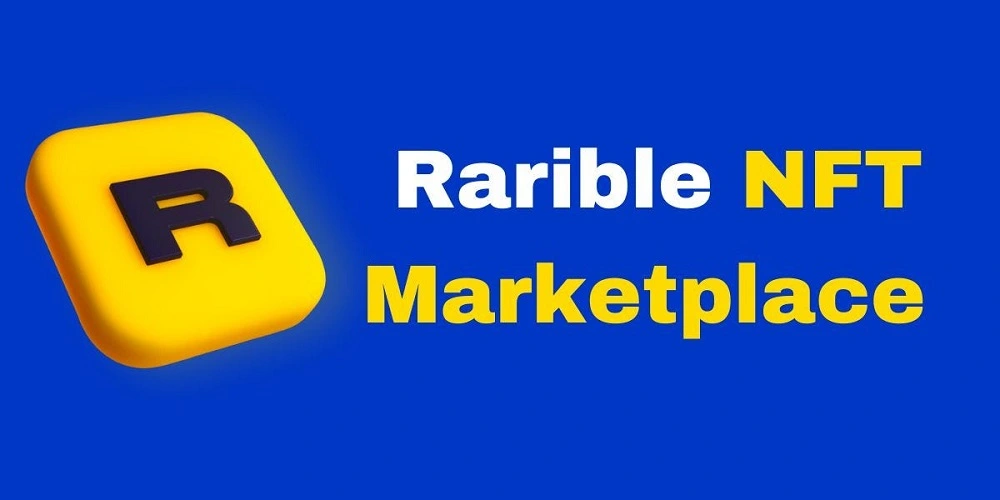 The open-source NFT blockchain technology serves as the foundation for the Rarible platform. Users can build, list, trade, and exchange NFTs.
Businesses and organizations prefer Rarible since it can shorten time to market by minting and securely distributing NFTs. Also, cross-blockchain transactions are supported, including those on Solana, Flow, Tezos, Polygon, and Ethereum.
Most suitable for: Regular and occasional NFT traders, as well as traders for branding.
Features:
Supported by CryptoPunks.
Users can create, sell, bid, cancel, update, transfer, and burn ERC 721 and 1155 NFT orders as well as collect fees and royalties for sold NFTs.
The Rare DAO is governed by the $Rari token. If you have been trading on the site, you can claim your $Rari rewards.
Cost:
Steps to function on Rarible (with website/mobile/iOS app):
First, register for an account and confirm it.
If you wish to purchase NFTs, load the account.
Click Design and continue to create. To purchase, go to the market, look through the NFTs, select one you want, and then click Buy.
Pay with a credit card or cryptocurrency. Click Place a Bid and follow the directions. Credit cards are not accepted for bidding at auctions.
5. NBA Top Shot Marketplace
NBA game highlights presented as in-game NFTs can be owned, listed, and traded on the NBA Top Shot marketplace. They are made up of viral clips and photos of famous athletes with teams' defining moments and are known as the Moments NFTs which are divided into four categories: rare, legendary, fandom, and uncommon NFTs. At the same time, times and amount of NBA game shots are varied in each pack bought from the NFT art marketplace.
Most suitable for: Sports collectors, sports lovers, and those who style themselves as athletes.
Features:
Collecting NFTs in this market can bring gamification. Find and collect big-time moment NFTs that are organized by sets, players, teams, or the most recent listings.
Discover which NFTs are being exchanged for cryptocurrencies, fiat currency, or Flow tokens.
NFTs are still capable of being sold or delivered to other addresses and markets. A Blocto wallet must be connected in order to withdraw NFT.
Cost:
5% of each NFT sale.
Both listing and removal are free of charge.
Thanks to the Starter Pack, you can begin amassing your favorite NBA memories as NFTs for just $9. The Holo Icon and Premium Packs, which cost $999 and $89 respectively, contain much more, though.
Steps to function on NBA Top Shot Marketplace:
Create an account on the marketplace website and confirm it. This step enables you to purchase NFS and provides you with a wallet to save or send money. You can join the channel on Discord and choose the team you want to win.
Fund the account by selecting Payment and Payouts, then continuing to pay with a credit card or by adding cryptocurrency from outside sources.
Look around the market. To locate items that are on sale, click For Sale, then decide what to buy. Other keywords like players, teams, etc. are searchable.
6. Decentraland
Decentraland is getting famous as a blockchain-based marketplace for the sale of virtual land. Users are able to create and make money from their applications. Owners of the land parcels, which are either independent or arranged as shared Districts or communities, are able to develop settings and interactive applications, such as games and 3D scenarios.
You can thus include NFTs in your spaces and parcels for this purpose. NFTs in Decentraland can be in the form of GIFs and pictures, but not in video and audio format.
Most suitable for: NFT producers, collectors, and merchants of virtual land, avatars, and characters; also for NFT branding as well.
Features:
You are able to connect external wallets with Decentraland. Then, NFTs can be imported from an external wallet.
MANA platform tokens are utilized as gas and for transaction payments.
Possibility of creating VR-compatible games.
There is a community of creators, virtual real estate investors, music events, gaming, mini-golf, and meteor mining.
Cost:
2.5% for each transaction.
Steps to function on Decentraland:
To create NFTs: Join the platform, choose Start Exploring, and link the wallet. After logging in, you may produce memes, music, media, games, virtual goods, real-world assets, event NFTs as tickets, and artwork. Go to the Builder menu and start designing. Afterall, simply visit your profile and click the Sell button on the NFTs to add goods for sale.
To buy NFTs: You must first decide on the use before purchasing any NFTs. It might be necessary to buy land first before moving on to Collectibles to purchase goods for your avatar. On the website, choose Marketplace, then click NFT wanted, followed by Buy Land. On Collectibles, you may discover NFTs. By selecting the Collectibles option, NFTs may be imported from external wallets.
7. Nifty Gateway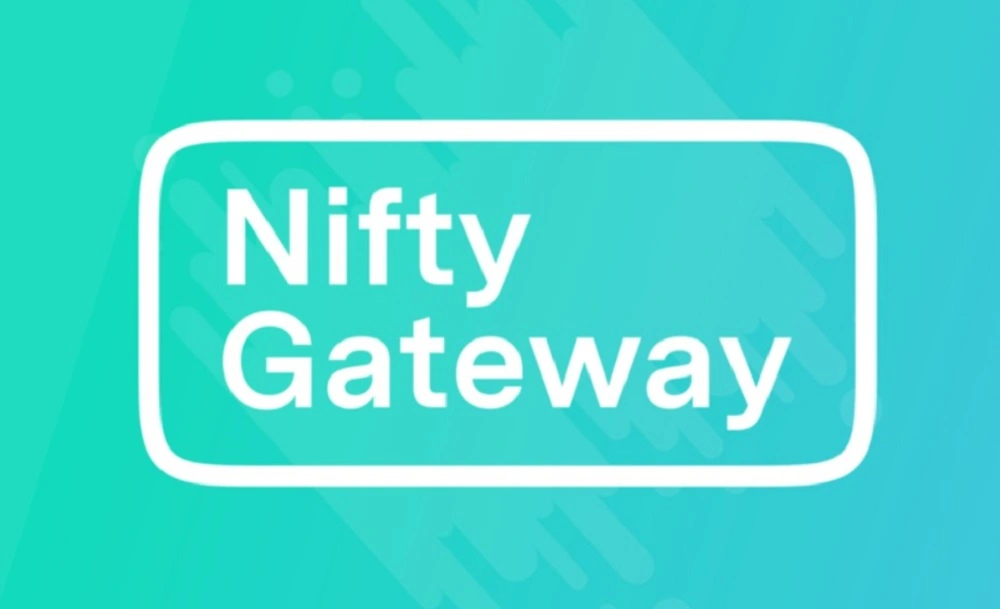 In order to assure that 1 billion individuals can gather NFTs, Nifty Gateway is to open up NFTs to the public through collecting. Anyone may use the platform to generate, issue, list, sell, purchase, and give NFTs without having to pay for petrol. Famous businesses and artists (Josi Bellini, Beeple, Daniel Arsham, etc.) have made branded or unique NFTs using the platform.
Most suitable for: NFT producers, collectors, and enthusiasts in general.
Features:
The custodial wallet for NFTs on Nifty Gateway is protected by Gemini technology.
You may make payments using a credit card, debit card, Ethereum, and Gemini balance.
There is support and advice for collectors who want to gather NFTs.
Verified drops that have been released by people, not the platform; and curated drops are hand-selected and distributed by the firm. The discarded tokens can then be purchased from other users on the secondary market.
There would be cashouts following NFT sales.
Cost:
A transaction charge of 30 cents and 5% of the sale price will be added.
Steps to function on Nifty Gateway:
Application as a creator before minting is the first step. You need to apply on the website to access the creator tools, then start creating.
External wallets can also be used to deposit NFTs. Visit your Nifty wallet, choose Deposit Nifties, validate the external wallet, then deposit NFT using a wallet address to the platform's Omnibus wallet.
Make NFT available for purchase through silent auctions, open editions, worldwide offers, and draws. Visit your collections page, choose NFT, Release Date of the NFT, and then click the List for Sale button.
To purchase NFTs, simply register or log in, provide your information, and continue. Send Ethereum to your wallet or connect a PayPal, credit card, or debit card account. Look for NFTs, choose the best one, and either make a straight purchase or a bid.
8. Binance NFT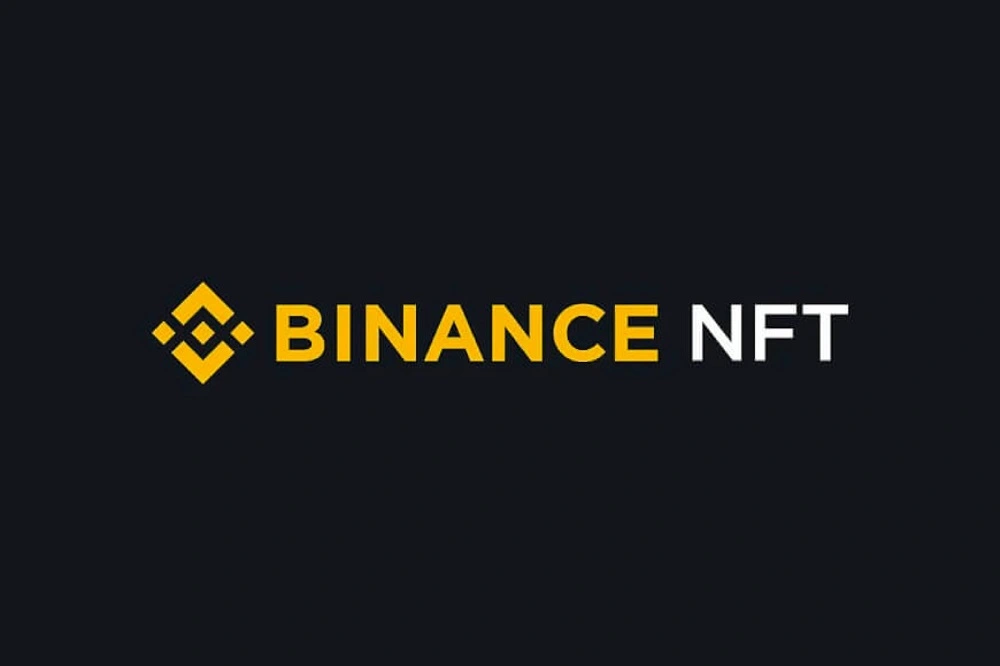 Binance is a popular cryptocurrency exchange platform, allowing users may now trade and hold NFTs, and support all NFTs which are digital artwork and collectibles. Additionally, they permit the listing and trade of Mystery Boxes holding mystery NFTs on the NFT marketplace.
Through the gaming NFT trading platform, Binance NFT also provides limited edition gaming NFTs. This is a way that the market offers or lists NFTs so that projects may utilize the platform to list their gaming NFTs.
Most suitable for: NFT traders, both frequent and sporadic, along with collectors, artists, and NFT branding.
Features:
Creators are given 1% royalties on future sales.
You can place a bid in an auction or make a vendor an offer.
The ability to pay and receive money using fiat currency and fiat means.
Cost:
1% of total trading activities.
Steps to function on Binance NFT:
First, you have to register for a standard cryptocurrency exchange account. Binance demands verification. To purchase NFTs, deposit crypto in the usual ways.
Click Create and upload files to start creating an NFT from the Binance NFT marketplace list. It must have listing approval before it may be sold. To list, choose List NFT. The choices are available for you to place a bid order, an offer order, or a straight purchase.
To purchase NFT on the Binance NFT market, you need a Binance account in addition to Eth, BUSD, and BNB. Visit the listing page, click NFT, and then click Buy, Place a Bid, or Make an Offer depending on your needs.
9. Foundation
Users may find Foundation convenient as NFTs may be created and purchased by artists, at the same time purchasers can collect this art for personal enjoyment, gifts, or other purposes. The Foundation lets you use credit and debit cards, PayPal, and other direct means to sell and purchase NFTs for fiat. Another option is to pay using a cryptocurrency like Ethereum.
Most suitable for: NFT collectors and creators.
Features:
Users have the option to launch their own NFT contracts and provide the rare digital assets in NFT marketplace.
Users also can ssemble and alter the collection.
NFT signature is available, and additionally, has a 10-tag maximum.
Cost:
Each transaction costs 5%. The creators receive 95% of the purchase.
Steps to function on Foundation:
Create and configure a digital wallet using WalletConnect or Metamask, then send Ethereum to the wallet. You may click Connect Wallet without having to register. To sign up, click Connect. Once your account has been accepted, select Create to mint.
To sell the NFT, use the Buy Now option to set a price that reflects the current market, the Offer option to solicit bids from potential buyers, and Reserve Auctions to auction it off.
To purchase, enter the market and link your Ethereum wallets in the same manner.
10. SuperRare
On SuperRare, anyone can make NFTs, collect uncommon NFTs, exchange these digital goods, and benefit from the market by receiving royalties from subsequent sales of their creative works. The market offers Spaces, which are autonomous galleries organized according to the preferences of the creators or collectors.
Most suitable for: NFT producers, artists, and branding.
Features:
Users can join a group of users, collectors, and other makers; own $Rare token.
It is derived from Ethereum and provides live bidding.
NFT authentication and tracking are both present.
Cost:
For the initial sale, the gallery receives 15% of the fee, and the original producers get 85%. 3% of subsequent purchases go to the founders.
Steps to function on SuperRare:
Submit an application to request membership in the network. Get invited to join.
From the Tokenize area, you may upload your work and edit it before issuing the token. There are three options: select a price, post it for sale without auction on the open market, or schedule an auction.
To complete the purchase, link the account to Wallet Connect, Formatic, and Metamask. Some wallets are automatically detected. Use the wallet to log in and add Ethereum to it. Browse the marketplace using the artist, most recent additions, best-selling artists, or other categories before paying.
Choose Markets to view open auctions and place a bid. To buy without participating in an auction, click Buy Now.
11. GameStop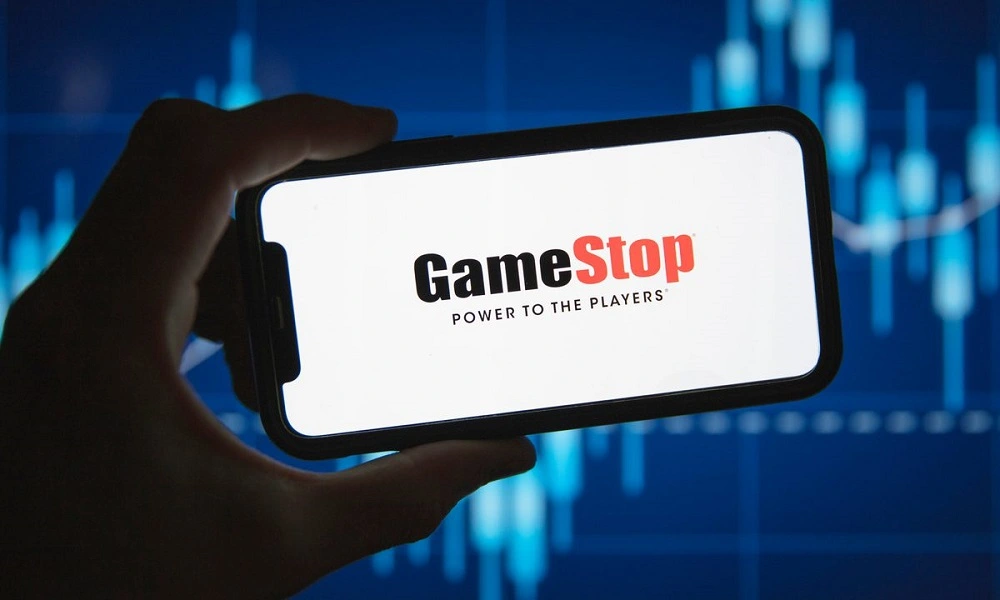 GameStop NFT Marketplace enables users to create, acquire, and trade NFTs. The product can be digital art, collectibles, photography, sports memorabilia, etc. People can apply to become NFT creators on the market if they are interested in becoming creators on the platform. The NFT-based trading platform is presently seeking new NFT developers as it seeks to increase user involvement.
Most suitable for: gamers and gaming retailers.
Features:
This market offers easy ways to buy, sell, create (mint), and acquire one-of-a-kind collectibles, works of art, and other items from all around the world from communities, creators, and international brands. These NFTs can be exchanged and moved among collectors.
It supports three wallets: GameStop Wallet, Wallet Connect, MetaMask.
The Loopring network, a Layer 2 (L2) scaling solution on the Ethereum blockchain, is the foundation for the GameStop NFT marketplace.
Cost:
Marketplace fee: 2.25% for every transaction.
Creator fee: up to 10%.
Steps to function on GameStop:
Install GameStop Wallet or connect your current wallet, the set up your wallet and add money to your wallet.
Choose Layer 2 networks ImmutableX or Loopring, so the expenses we will experience when trading NFTs on the market will be significantly decreased.
On the GameStop NFT marketplace, buy an NFT. You can begin exploring Collections and NFTs by selecting the Explore option in the top right menu, and can list the NFTs by applying different criteria.
View the NFTs you've purchased in your wallet.
12. Zora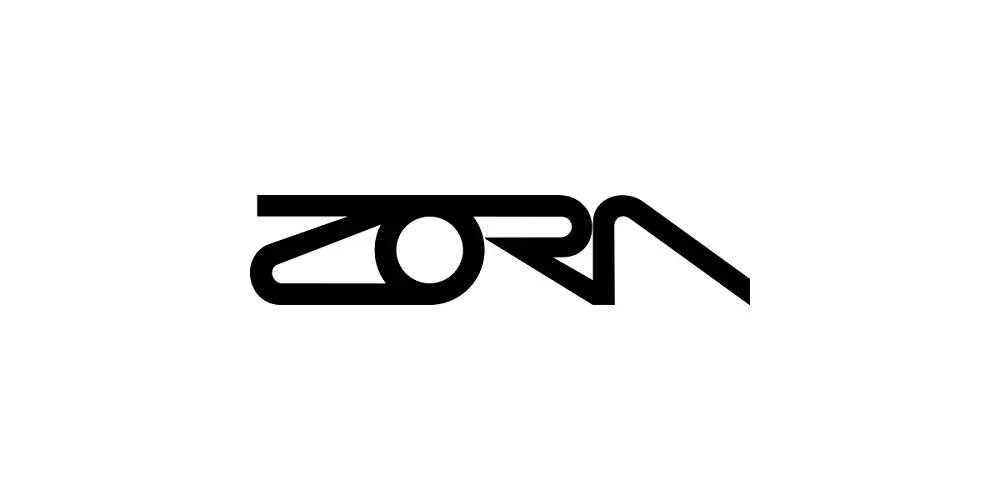 People may post their original works on Zora Marketplace and make money from them. Creation and distribution things are acceptable on Zora which complies with ERC-721 token specifications.
Most suitable for: NFT traders and creators.
Features:
This market supports NFTs in a variety of styles, and helps with selling, minting, and bidding.
You can only pay for NFTs using cryptocurrency, much like a few other businesses who want to start NFT markets. PayPal and credit cards are not accepted.
Cost:
Steps to function on Zora:
Create and link your Metamask, Rainbow, Coinbase, or the other WalletConnect-compatible wallet. Then join using your wallet.
Send Ethereum to the wallet to add money.
Connect the wallet and choose Mint New NFT to start minting NFTs. You may now set resale royalty, modify NFTs, and publish.
By selecting the NFT, you may list something for sale and decide whether to hold an auction or provide a buy-it-now option. By selecting Manage and burning NFT, you may burn NFTs. Additionally, you may post your NFTs on social media.
13. FTX NFT Marketplace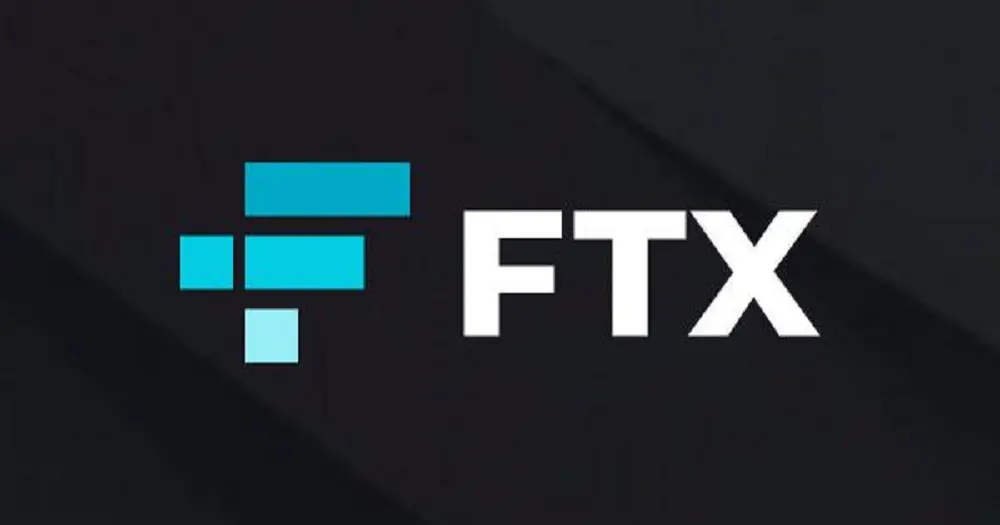 Users of the FTX NFT marketplace may purchase, sell, and mint NFTs between the Ethereum and Solana blockchains. Smart contracts that connect the two chains will be used to conduct cross-chain trade between them.
Features:
Using the FTX marketplace via a browser, you can buy, sell, and mint NFTs.
Although FTX does offer a mobile app, it can only be used to purchase and sell cryptocurrency, not NFTs.
Since there is a 72-hour waiting time, minting an NFT requires patience. All NFT submissions are examined by the FTX before being minted.
Overall, the FTX marketplace provides a straightforward user experience, with a modern look and a black backdrop.
Cost:
There is no fee.
For FTX International, the cost is 5% of each sell or exchange.
For FTX US, a 2% commission is charged on each sale or exchange.
Steps to buy assets on FTX NFT:
Go to your FTX account and log in.
Put the money you need in a deposit (SOL, ETH or USD).
Choose the NFT you wish to acquire by placing an auction bid or making a fixed-price purchase.
Choose the Wallet option from the navigation bar's top to add money to your wallet. There, you can select from these different deposit options: Bank transfer (ACH), Silvergate Exchange Network (SEN), Cryptocurrency, Credit or debit card, Signet, Wire transfer.
14. Mintable
The Ethereum-based platform, Mintable, allows users to produce, share, trade, and purchase NFTs. It enables the creation of NFTs from digital material and the selling of such NFTs. Users on the site may make money off of their digital creations, including music, performances, and artwork.
The platform enables you to generate NFTs on their shop or in your store, which is your deployed smart contract and a place where no one else can create from.
Most suitable for: NFT musicians, artists, and for branding purposes.
Features:
Users can create a series of printable NFTs that are printed up until a purchase is made or normally during a transaction. Also they can can edit or remove listings.
Mintable adheres to ERC721 token specifications and observes past transactions.
This market supports all NFT types, including utilitarian, sports, collector, and video NFTs.
Cost:
Gasless things: 5%
Regular items: 5%
Printable goods: 10%.
Steps to function on Mintable:
How to creat NFT
Create an account, link a wallet, or utilize the Mintable Store as your first step. On a browser, you may build Metamask, log in, and sync it with the market.
Click Mint an item to start creating. On the Metamask wallet, complete the form and sign the transaction. If you choose mint and list, the item is posted for sale in the NFT marketplace; if you chose mint alone, they are not listed.
You may either develop and sell items from your shop, utilize the Mintable's Store or Mintable's Gasless Store, or mint using the Mintable's Gasless Feature.
How to buy NFT
Visit the market and look for products you want to purchase. However, as previously said, you must link an Eth wallet. To pay using your wallet, choose the item and then click Proceed.
You can use wert.io to buy NFT with credit card. In essence, you'll be using fiat to buy Ethereum and Ethereum to buy NFTs.
15. Crypto.com
You may trade both NFTs and cryptocurrencies on Crypto.com. It offers time-based NFTs, NFT drops, and branded NFTs from firms who have issued their own coins. Serie A Championship, Defi The Game, and UFC are just a few of the companies who offer their products on the marketplace.
Most suitable for: NFT traders and branding.
Features:
Users can purchase and sell NFTs for fiat money, including using Crypto.com and a credit card, bid at auctions and make an offer.
On NFTs, royalties can be set up, and there are giveaways.
Your NFT balance should be transferred to the standard trading app.
It adapts to DeFi wallet software.
Cost:
Buyers pay no costs.
Cost of creator selling and reseller fee are both 1.99%.
Steps to function on Crypto.com:
First, you have to make a profile to advertise your available NFTs. Inspect the account. Link the exchange app account with the NFT account.
To buy NFT: Visit the market and select the NFTs you want to purchase.
To create NFT: Choose Create and then carry out the creator profile application. The same button may be used to start from scratch and generate an NFT. Please click Sell and enter a price to list these NFTs.
16. Theta Drop
Theta Network, a blockchain for film and entertainment, owns the NFT marketplace Theta Drop. Partners of the platform provide drips (NFT collections) and these can be several kinds of NFTs, such films, pictures, music, and redeemables. The customer can exchange NFTs for a tangible object or in-person experience.
Most suitable for: The entertainment fans seeking for NFTs from well-known companies and musicians.
Features:
On its marketplace, Theta Drop's partners provide NFTs that you may purchase and sell.
An NFT that may be redeemed for a tangible object or an experience is called a redeemable.
New users can rapidly browse the marketplace, register for an account, and purchase NFTs since everything is simple to understand.
On Theta Drop, you may add money to your account and buy NFTs with a credit card, debit card, or the platform's crypto currency, Theta Fuel.
Cost:
10% service fee for seller.
$25 or 0.3 Theta Fuel for withdrawal fee. A withdrawal must be at least $50 or 100 Theta Fuel.
Steps to function on Theta Drop:
Once your account has been funded, you may choose a Drop and click Pre-Fund. You'll be given a number at random when the Drop opens, and when your number is called, you'll instantly use your pre-funded funds to buy the NFT.
Pre-funding and the creation of new accounts are now available. More cryptocurrency types including Bitcoin, Ethereum, and stable coins will eventually be accepted.
NOTICE: Pre-funding DOES NOT ensure that you will receive an NFT or that your number will be called. To ensure that everyone has a fair shot, those on the queue are called in a random sequence akin to a lottery system.
TIP: Be sure to provide your cell phone number so you can receive notifications when a Drop becomes accessible. You can Pre-Fund your Drop after being contacted. You'll be able to buy one of the few NFTs available as soon as the Drop is live.
17. LooksRare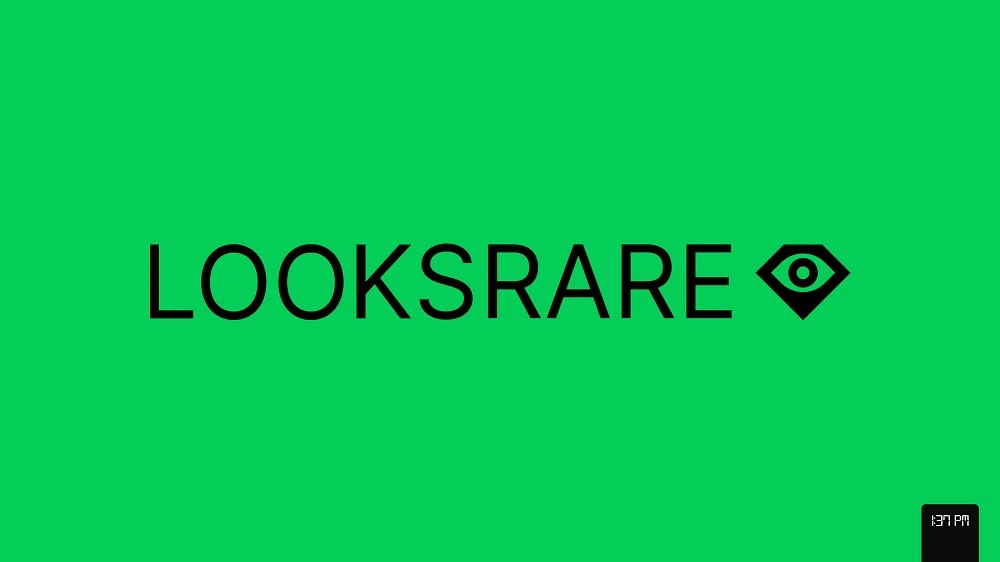 LooksRare was developed by two unidentified individuals named Zoddo and Guts to be a community-first NFT marketplace that actively compensates all platform users. That means you can create, collect, or exchange LooksRare platform tokens.
The LooksRare platform's ultimate goal is to repay its consumers and artists. This implies that LooksRare is always able to provide consumers with new features.
Most suitable for: Beginners of collecting and selling NFT.
Features:
Users have the option to submit an offer that covers all NFTs in a certain collection.
Users may purchase any NFT in a collection that has a certain characteristic.
Users may cancel several open orders in a single transaction using the multi-cancellation feature.
LooksRare, a community-first NFT marketplace, prioritizes its users by offering awards. The community of LooksRare has created an incentive system to draw users to its site for anything from staking to trade.
Cost:
Creator royalties might vary by author (2.5-10%).
Steps to function on LookRare:
It is not possible to buy the LooksRare token, LOOKS, with fiat money. However, USDT tokens may be purchased with fiat money and then exchanged into LOOKS tokens. Here are the easy way to getting LOOKS tokens:
You must first register an account on an exchange in order to buy LOOKS tokens. Basic information like your name and KYC data, such as your phone number, email address, and address, may be requested of you.
Buy USDT tokens with a debit card, credit card, or bank transfer if you don't already have any.
Using a limit order, you may finally finish your purchase at the price you like. Enter the quantity of LOOKS tokens you want to buy along with your order price in USDT. Your order will be executed and the matching number of LOOKS tokens will be recorded in your account if the price reaches the amount you specified.
18. Solanart
On the Solana network, there is the Solanart marketplace for NFTs. Each Solana transaction is demonstrably quick and safe at scale, and the ability to trade across chains creates a thriving collectibles ecosystem.
Users are only permitted to use SOL when posting NFTs on Solanart because the platform does not currently accept any other currencies. The NFTs on Solanart are priced in SOL.
Most suitable for: NFT artists and creators.
Features:
Any user may set up a store on Solanart and offer their own NFTs for sale with a fixed pricing or a revenue sharing arrangement with the marketplace.
Users may purchase goods from stores on Solanart or from other users.
It offers interoperability, lightning-fast transaction rates, and cheaper gas costs.
Cost:
The market commission is restricted to just 3% of each transaction.
The creator's fee, maintained by the Solanart NFT author, is included in the sale price.
The ad charge is 0.02% of the NFT cost and was instituted to prevent ad saturation.
Steps to function on Solanart:
Creators and NFT buyers can visit the main website and register by downloading and establishing a Solana wallet. They will get access to the platform and the Solanart NFT collections as well as everything they need to mint or generate NFTs on Solanart. Here are the steps:
Make a wallet out of Solana.
Install the browser extension for the wallet (Google Chrome recommended).
Send SOL to your wallet's public address after purchasing SOL on a cryptocurrency exchange.
Once your wallet is fully loaded, go to https://solanart.io/ and press the Connect wallet icon in the top right corner to link it.
19. Enjin
The Enjin marketplace is a component of the Enjin ecosystem. Blockchain games NFTs and FTs are heavily prioritized in this market. The Enjin Multiverse, which connects a number of virtual worlds where people may come together to purchase, sell, or trade their one-of-a-kind items, is an example of Enjin's idea of an open ecosystem.
Most suitable for: blockchain gamers.
Features:
The Ethereum blockchain powers the Enjin ecosystem, and ENJ is an ERC-20 token. Popular exchanges allow for the acquisition of currencies and tokens. Users pay gas fees through ethereum.
Through the usage of the ERC-1155 standard, which is applicable to both fungible and nonfungible tokens, ENJ is utilized in Enjin's special marketplace to mint NFTs on the platform.
A certain quantity of Enjin currency is embedded in each digital object produced using this technique, and intriguingly, the process may be reversed by melting the NFT back into Enjin coin.
Cost:
Enjin adds a regular 2.5% marketplace fee to each NFT sale.
The sender pays the creator a set fee for each transaction.
Also, there are per-item fee, ratio cut and ratio extra fee.
Steps to function on Enjin:
How to buy NFT:
Initially, you need to install the Enjin wallet app.
Choose the NFT you want, then select Buy. A new window appears with the listing price, seller, and quantity displayed. Although the ENJ cost is also translated to US dollars, ENJ is required to purchase NFTs.
The window displays a QR code; use your Enjin wallet app to scan it to validate and finalize the transaction.
How to sell NFT:
Go to the collections and click Sell Item next to the NFT you wish to sell.
Complete the listing information, enter the sale price in ENJ, and select the mailing fee.
Validate the listing.
How to create and mint an NFT to list on this market:
Go to https://cloud.enjin.io/login and create an account.
Choose a name, a graphic, and a description for your project.
Copying a connecting code or scanning a QR code will connect your wallet to the blockchain.
Produce tokens.
20. NFTify
NFTify distinguishes itself from other customary marketplaces since it is a marketplace builder platform instead. In other words, it gives creators the tools they need to stop depending on unofficial NFT markets and start designing their own NFT shop.
NFTify is a straightforward, user-friendly platform where anybody can quickly construct their own NFT markets and engage in NFT trading, keeping in mind that the majority of people find the idea of opening their own NFT storefront hard and expensive.
Most suitable for: Anyone seeking an NFT eCommerce platform.
Features:
Users have the chance of NFT upload and sale in bulk and make their own smart contract for NFT collecting.
This marketplace has fully customized store design and unique domain.
It provides number of payment methods, including fiat and custom tokens
Also, integrated marketing tools Collaboration and revenue sharing between the email marketing store, Facebook Pixel, and Google Analytics.
Cost:
2.5% for each transaction fee.
Steps to function on NFTity:
This is how to purchase NFTify using your Coinbase wallet.
Install the Coinbase Wallet.
Pick a username for your Coinbase Wallet.
Save your recovery phrase somewhere safe.
Recognize and prepare for the Ethereum network costs.
Get ETH and send it to your Coinbase Wallet.
Purchase NFTify on the trade tab with your ETH.
How to Choose the Right NFT Marketplace?
It's crucial to think about which characteristics are most important to you before choosing a new site when basing on the NFT marketplace comparison. Here are a few questions to consider:
How frequently are the listings updated on the marketplace? Find a marketplace that routinely refreshes its listings if you're seeking for fresh and cutting-edge NFTs. You may be sure that you're constantly viewing the newest and best goods in this method.
What is the marketplace's reputation? Before selecting a new NFT marketplace, it's crucial to conduct research. Reading customer reviews is one technique to evaluate a marketplace's reputation. This will help you understand what to anticipate from the website.
How big is the industry? If you're looking for a certain NFT, the size of the market may be a crucial consideration. A larger market is more likely than a smaller one to carry the NFT you're looking for.
How simple is it to look for particular NFTs? Make sure the marketplace you select makes it simple to discover a specific NFT if you have one in mind. While some markets offer robust search capabilities, others need you to manually search through each item.
Which forms of payment are accepted? Not all online markets allow every kind of payment. Find a marketplace that accepts Solana or Ethereum if you wish to pay using cryptocurrency, for instance.
FAQs – Frequently Asked Questions
What is the NFT Marketplace?
NFT marketplace is a platform that allows users to buy and sell NFTs effortlessly at an agreed-upon price. You will require a cryptocurrency wallet to store and exchange your finest NFT tokens in order to use an NFT marketplace.
Users must register for an account, submit their digital creations, then use the marketplace to sell their goods. Specialized marketplaces tend to be more well-liked than traditional ones since they offer everything a customer would need, including competence in advertising online artworks and a focus on certain target groups.
What is the most popular NFT Marketplace?
Which NFT Marketplace has the most users?
OpenSea, at the moment, is regarding as the biggest NFT marketplace that has 1.5 million active users.
What is the most profitable NFT marketplace?
OpenSea has a broad variety of non-fungible tokens are available, including collectibles, censorship-resistant domain names, art, trading cards, sports, and virtual worlds. When selling products on OpenSea, you have the option of setting a fixed price, a falling pricing, or an auction price.
What is the safest NFT marketplace?
Among these sites, OpenSea is one of the biggest NFT markets still operating today despite being age-old by NFT standards. Art, music, photography, trading cards, and virtual worlds are just a few of the well-known NFTs that it hosts. OpenSea is a great alternative for newcomers who wish to start with a simple marketplace and have as many NFT possibilities as possible.
Where is the easiest place to sell NFT?
If you are a creator, you can use the minting tool on OpenSea to create your own NFT. Making NFTs on OpenSea does not need any code. On OpenSea, you may sell NFTs in a variety of methods, including by setting a fixed price, holding an auction, or even advertising them with a sliding price.
Wrapping Up
Numerous NFT markets have popped up in the recent few years, with the aim to improve the NFT marketplace standards with a variety of features and commission/pricing methods. These marketplaces target diverse user categories. The NFT marketplace comparison goes well beyond landing page depth. With the help of their distinctive features, these markets seek to create communities around themselves.
You can advance with your fundamental market understanding, trade better, and acquire buying experience with high efficiency by utilizing the strength of the NFT marketplace. For more thought-provoking articles on blockchain technology, follow Synodus's blog post series. And get in touch with us immediately if you want to enter an NFT marketplace.
---
More related posts from our blockchain blog you shouldn't skip:
We are sorry that this post was not useful for you!
Let us improve this post!
Tell us how we can improve this post?