Globally, the rapid growth of startups to enterprise-level firms has increased demand for NFT developers and expanded the NFT market.
And, as we all know, the moment has come for NFT. Therefore creating a game based on this technology is something to consider. And here is a list of the top NFT Game Development Companies in game development outsourcing nowadays.
Benefits of Outsourcing NFT Game Development
Outsourcing and other similar forms of collaboration increase the caliber of the given final product while opening up new opportunities for all stakeholders. When looking for information on how to make an NFT game, outsourcing is a wise strategy for releasing a high-quality product. And these are the most convincing arguments in favor of working with a reputable game production studio to create NFT games.
Flexibility is a benefit of working with an NFT game development business and outsourcing game development. Since creating video games is a complicated process, deadlines frequently change. You can assess your progress and make changes, such as gradually lowering the required support or giving up entirely at each significant development milestone. Depending on your needs, you can take advantage of the company's flexibility in game development.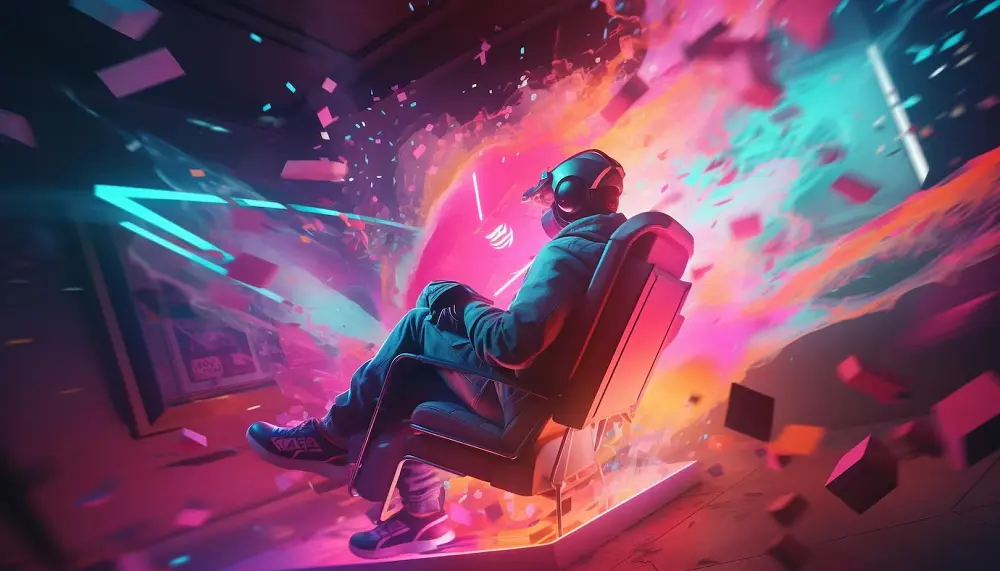 Manage projects more effectively: By utilizing outsourcing for game development, you may combine the strength of many resources, cut back on excessive expenses, and give creative professionals more room to express their creativity and generate novel ideas. Additionally, you can control the project's development and make timely changes.
Cost-effectiveness: By contracting out game development work, you can avoid paying for full-time personnel, planning expenses for training or vacations, and legal allowances. Outsourcing NFT game development will give you all the requirements you need with every crucial aspect, saving you from spending enormous sums of money on new hires and expensive hardware fit for every project. Also, prices will be more adaptable. In addition, the lessee will take care of everything, so you won't need to buy any additional hardware or software subscriptions.
Save time: Game art outsourcing firms frequently employ many subject-matter experts who are familiar with the procedures. They will complete on time, which will speed up the entire process. You might also concentrate on developing other aspects of your company during this time. Your target audience will undoubtedly favor an announced NFT game launched within the specified time window. You can complete your game on schedule by outsourcing services and improving its polish and content.
Specialization: Service quality is the first consideration in selecting a game development business. They can do their assigned jobs with maximum efficiency because they are video game creators and professionals in each sector. Making the most of this experience is the primary benefit of partnering with an outside NFT game production business. You will have access to people who can address specific project challenges and can fill project gaps.
Of course, finding an outsourcing NFT Game Development company is challenging. Many concerns have been voiced about quality, quality control, and project progress, as well as communication obstacles or time zone differences, among other things. However, if these difficulties are discovered, they are scarcely a problem—an excellent and knowledgeable agency.
Criteria Choosing a Suitable NFT Game Development Agency
NFT games are growing popular among enthusiasts who play for money all over the world. The mix of pleasure and revenue generation is so appealing that many internet users want to take advantage of the flexibility of becoming rich, propelling the wave of crypto success. As a result, we've prepared a list of the most profitable NFT gaming companies as of 2023.
Before selecting the best game development NFT outsourcing, you should carefully evaluate critical parameters.
Reputation
It is critical to evaluate a game development company's reputation. Examining their reputation entails learning about their job history, work experience, reviews, and other client testimonials from previous projects. As a result, a well-established, experienced, and well-received mobile game development business should be emphasized. You can consult the comprehensive rankings from a few reputable review sites such as Clutch,…
The Portfolio
The organization's portfolio will provide you with an overview and detailed perspective of the company's projects. You can carefully examine the projects completed by the company, as well as the partners and partners with whom it has collaborated. A comprehensive, experienced, or collaborative portfolio on massive projects with major partners. A robust game development portfolio, in general, is an intricate portfolio with a diverse variety of projects and high-quality execution. You may then examine and pick intelligently.
Services for Development
Several mobile game development services are available on the market. As a result, the more options a game production company provides, the better for its clients. The firm may offer various mobile game development services to meet the client's needs. A game development firm can offer a wide range of services, including card game development, casino game development, arcade game development, board game development, HTML5 game creation, iOS/iPhone game development, and so on.
The Development Procedure
Choosing the right company entails selecting the appropriate method and procedure. From the commencement of construction to delivery to customer ease of use, this process involves high-quality performance, on-time delivery, and quality assurance. Users can spend little time controlling the project's development and quality if they adopt the proper working method.
Technical Knowledge
Every game creation company requires professional skilled mobile game developers to stay competitive. Before making a decision, the client should know the developers' understanding of development stacks, frameworks, and game engines such as Unity, Unreal, Cocos2d, HTML5, and others.
Each component must be analyzed on various levels, including subjective and objective. Remember that you must be aware of everything, including the company's revenue, completed projects, developer qualifications, and service costs. Consider collaborating with a leading NFT gaming platform development business for the best outcomes.
Top 9+ NFT Game Development Companies
Here are ten NFT game companies that provide dependable and high-quality service to anyone interested in creating their crypto-based games.
Antier Solutions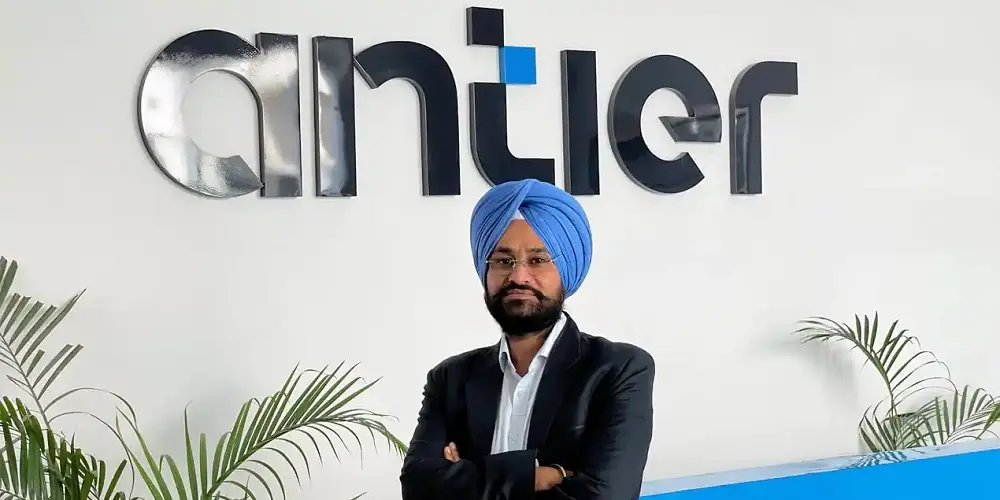 Antier Solutions, headquartered in India, has offered organizations various technology solution services for over a decade. They are also continually evolving by enabling partners and boosting their market presence. One of the company's core offerings is NFT game development, which allows its customers to gain the benefits of blockchain-based entertainment platforms.
The Antier Solutions team is proud of its accomplishment in delivering blockchain technology to organizations. You will be able to discover more about fresh prospects for your business strategy and brand through its projects and services. One of these opportunities is NFT game development, which will broaden your target audience's experience in video games.
Synodus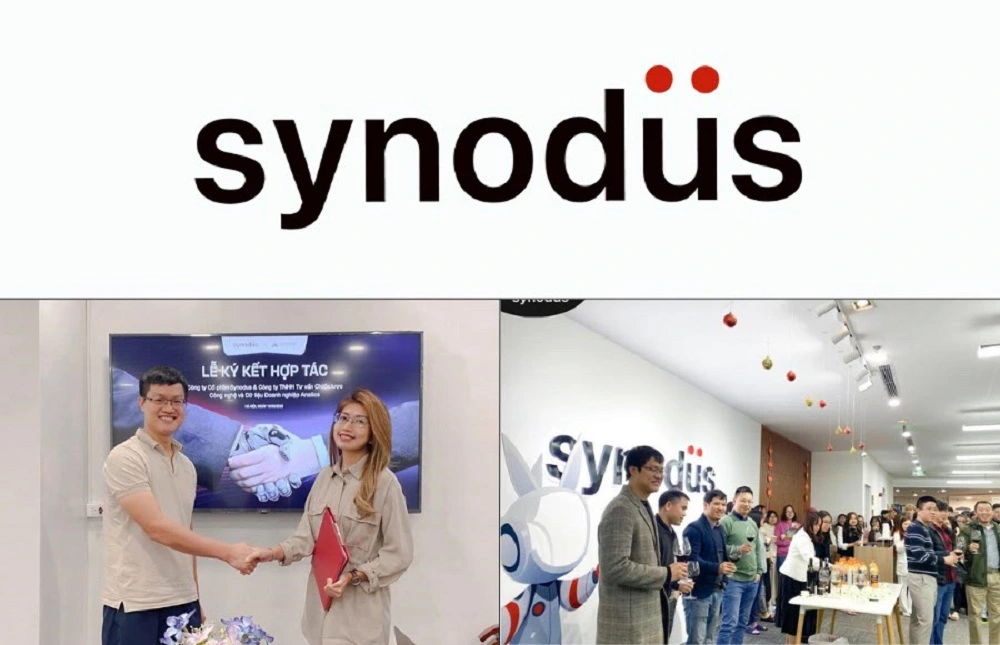 Founded in 2018, albeit its relatively young age, Synodus has swiftly emerged as a trailblazer in Vietnam's blockchain and NFT landscape. With a solid five years of experience, and a track record of nearly 30 ongoing and completed blockchain projects, Synodus stands as a formidable presence. With a team of more than 50+ blockchain experts, engineers, and developers, we bring an abundance of technical know-how to the table. What sets Synodus apart is not only our deep domain knowledge, but also our working ethics, especially the proficiency in working languages, and the ability to adapt to work in various time zones. 
Synodus has successfully leveraged NFT Game Development for a diverse clientele, both locally and internationally, with standout projects like Cyberium, which garnered so much expectation at that time. Our mission is to be the your one-stop shop solution for cutting-edge NFT gaming experiences, catering to customers with unique needs and niche domains. If you're looking into experiencing the magic of NFT Game Development, our services could provide you with exclusive gameplay with rare digital assets like characters, tickets, and weapons for upgrades.  
Embrace the future of NFT Gaming with us. Check out:
AppDupe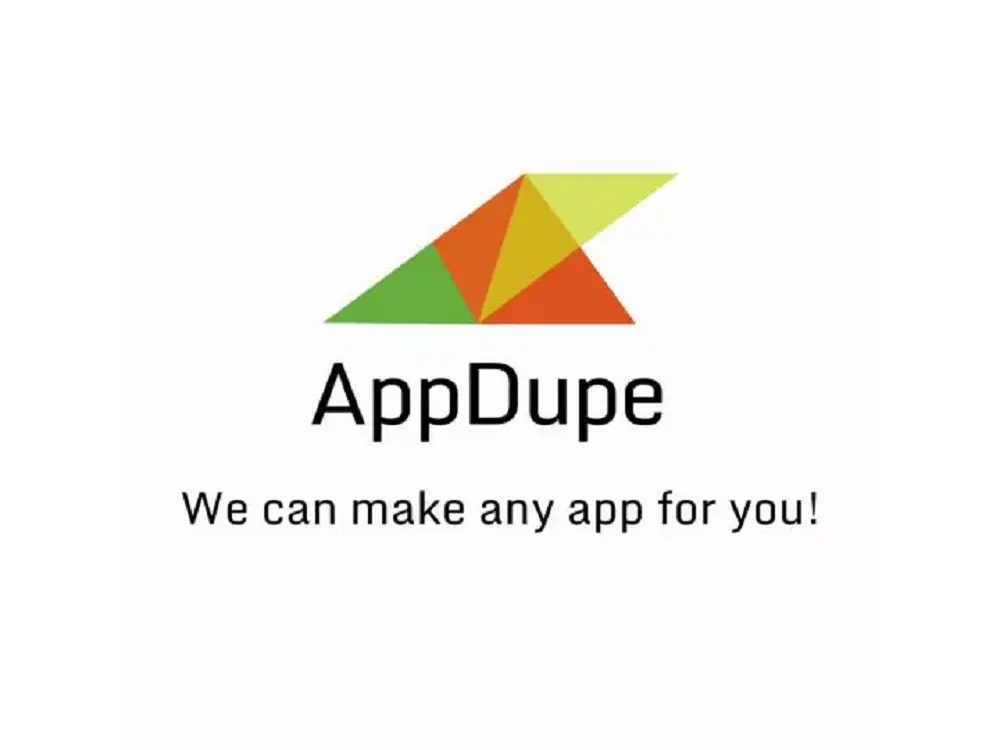 Appdupe is a significant app development firm that assists entrepreneurs in establishing a solid position and standing out in the crowded smartphone app industry. Their mirrored application solutions are affordable, time-efficient, and highly scalable. The team produced completely customizable and white-labeled copied apps right out of the box.
Appdupe also offers a staff of seasoned technical professionals in developing universal crypto wallets, guaranteeing that cloned apps remain competitive by designing cutting-edge, contemporary, and most recent technology.
One of their main offerings is an all-inclusive Super App – Gojek clone. Business owners may easily offer more than 60 services with the help of this multi-service software. There is also an app called Uber Clone, which makes it simpler for taxi-hailing business owners to enter the transportation sector because it generates money and popularity almost immediately.
The application solutions provided by Appdupe contain a feature-rich user interface, a fluid interface design, and a robust and highly effective backend.
Infinite Block Tech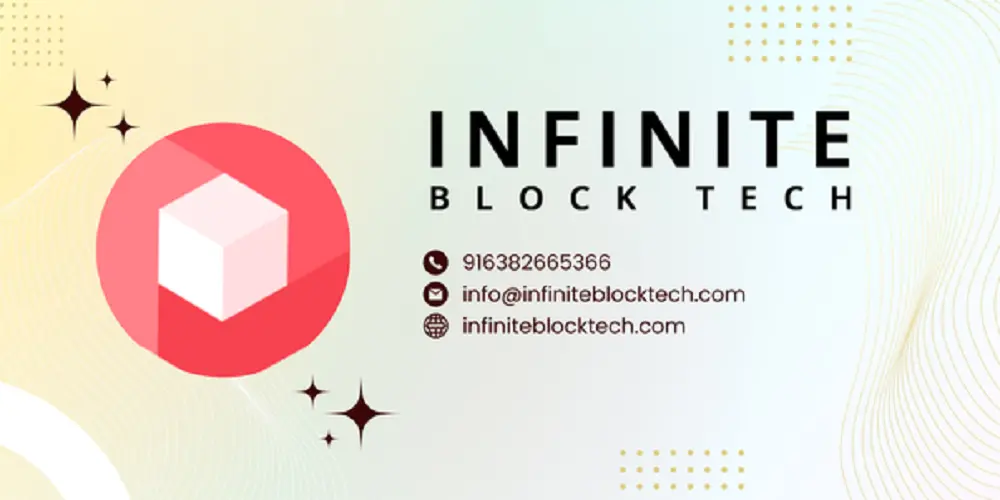 Infinite Block Tech is a blockchain application development company with experience creating various P2E games. The business has P2E game development experts who can construct innovative platforms with cutting-edge graphics, compelling gameplay, and top-tier crypto rewards for their clientele. The company also excels at creating Move-to-Earn (M2E)-based games, like those that are comparable to StepN. The business is a strong contender for game development due to its track record in the Web3 industry and development capabilities.
Inoru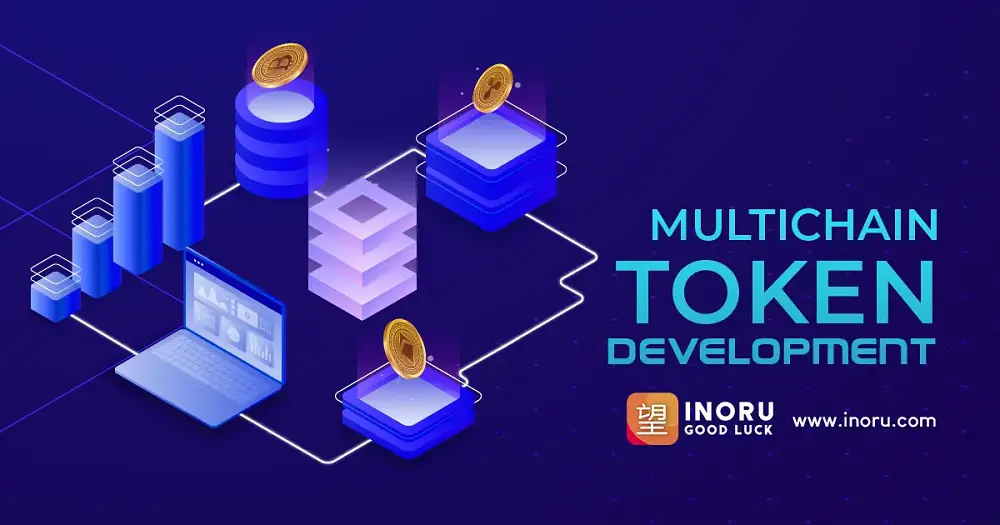 A P2P game development firm with a solid international reputation and knowledgeable professionals in blockchain technology is called Inoru. The game development branch of Inoru focuses on creating games from scratch and launching businesses using adaptable solutions similar to well-known Web3 games. The company's developers can regularly upgrade the most popular P2E gaming platforms based on various genres because they can access a wide range of blockchain and gaming-related technical stacks. However, they consistently follow through and produce top-notch goods.
Keruvu Games

Kevuru Games is a game development and art production studio with a keen eye for detail, a track record of on-time, high-quality product delivery, and innovative management professionally
They have a team of experts and cutting-edge tools to assist you if you have a great concept and want to make it happen. Whatever yours, they provide each business with appealing, functional, and creative solutions in the quickest possible time.
The Keveru Games team offers a wide range of services, including the construction of mobile, web, and PC games and artwork and project assistance. They know full-cycle game development, AR/VR, 2D, and 3D animation, and 2D and 3D characterization.
The outstanding accomplishment of Kevuru Games is their involvement in renowned projects, including Big Farm by Goodgame Studios, FoxNext's Storyscape, EA's Polo Gamer, and Fortnite by Epic Games. They have extensive expertise working with clientele, including startups, corporations, and creative studios.
More than 300 highly qualified individuals work with Kevuru Games, with more than ten years of experience in the international gaming sector.
Solulab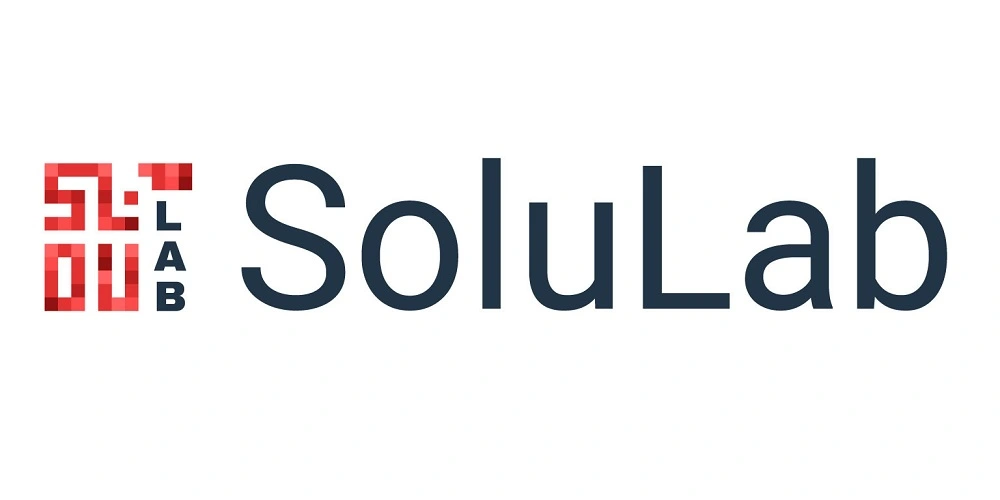 A significant blockchain-based software, mobile apps, and NFT game software provider are SoluLab. Application development for a range of use cases, including those in the automotive, retail, real estate, and financial sectors, is a specialty of SoluLab. Hyderabad, India, and New York City each have offices for SoluLab.
The Ninehertz
Established in 2018, The Ninehertz is already a decade-old mobile app and game development company, before jumping into the blockchain and NFT Game Development industry with a formidable track record. Equipped by a team of over 15 NFT Game Designers, and a 50+ NFT Game App Developers, they have harnessed their collective and technical expertise to bring over 100+ games into life. Their ability to craft such games similar to major successes like Axie Infinity, and Pokemon Go, underscores their innovative prowess.
Leewayhertz
With more than 15+ years of blockhain experiences, Leewayhertz has already been a distinguised leader in the field. One of their standout strengths lies in their unparalleled versatility across various blockchain networks, from Ethereum to Avalance and Polkadot. While they excel in crafting Monetary Systems on the Blockchain, and NFT Marketplace Solutions, their profound technical expertise positions them to meet and exceed every expectation for NFT Game Development.
Additionally, they are constantly changing and keeping up with rapid technological advancements.
Why Partnering with Synodus is Your Best Buy?
One of the top development firms you should consider is Synodus. We are capable of developing native apps, websites, or even metaverses. A listing or naming ourselves on the list demonstrates our self-assurance in our abilities and feeling of ongoing aspiration.
We have served clients all over the world in recent years. Even though NFT/Blockchain is relatively new, Synodus has always been committed to innovation, enabling us to offer high-quality services as we develop our products.
We have a wide range of experience in several industries. Our development staff is skilled in Blockchain, NFT, Web, Mobile, Digital Transformation, and Data Analytics, so we have super-rich, advanced data tailored precisely to your company's demands.
We are committed to assisting customers in making the most of their data, generating important insights, and driving company growth. Specialists and experts in Data Analytics back us their company!
You will obtain the most outstanding services by being a Synodus partner and be on the path to endless growth potential with blockchain.
Wrapping Up
Do you need a Game Development Company to surpass the competitors in the NFT space? The organizations on the preceding list offer world-class NFT marketplace solutions, web3 solutions, blockchain development, and various other services. This article will help you decide which firm is ideal for NFT development services.
And, as a potential NFT Game Development Company, you can get in touch with us if you require assistance.
---
More related posts from our blockchain blog you shouldn't skip:
We are sorry that this post was not useful for you!
Let us improve this post!
Tell us how we can improve this post?