Do you know that 2.5 quintillion bytes of data are generated every day? And 60%-73% of all data within a business is never used for analytics. While some of this data cannot be leveraged, some are bad data.
Bad data negatively impacts organizations, with 95% of businesses stating that their inability to structure bad data is hindering their growth.
In this article, we'll provide profound insights into bad data and show you some tips to ensure data quality for your e-commerce business.
What is Bad Data?
Bad data is any form of unstructured data generated by your e-commerce business. It is costly and time-consuming because workers will need to look for data sources, fix any inconsistencies, and confirm any harmful data.
Before solving your bad data problems, you need to identify what bad data comes from. There are several causes of bad data, including:
Incorrect data: False data or inaccurate data can lead to many problems, including poor targeting and segmentation, mistimed and nonexistent email delivery, irrelevant non-personalized messaging, and a lack of competitive insights. If data is incorrect, your e-commerce company cannot come up with the right conclusions from it, resulting in efficiency loss and potential ROI decrease from this data.
Inconsistent data: Even though the sample size is an example of good data, pulling from many sources at the same time can trigger inconsistencies. For instance, you pull data from a US website that lists temperatures in Fahrenheit to a UK site in Celsius. That can hinder the process and make your streamlined data pathways get logged.
Duplicated data: Duplicated data can be generated in various ways, such as data migration, data exchanges via integrations, manual entry, third-party connectors, and batch imports. This type of bad data can waste your time and lead to clogs in the data pipeline.
Slow data pipelines: Data infrastructure becomes out-of-date and outmoded quickly. E-commerce businesses need to ensure their data is freshly updated before using it for analysis and decision-making.
Data hoarding: Data hoarding refers to too much data stored in your database. Your team will waste much time digging through the bad data to get the required one.
How Can Bad Data Hurt Your E-commerce Business?
According to Gartner's research, organizations assume bad data causes an average loss of $15 million per year. Beyond impacting financial resources, it also leaves a negative effect on your productivity, credibility, and performance.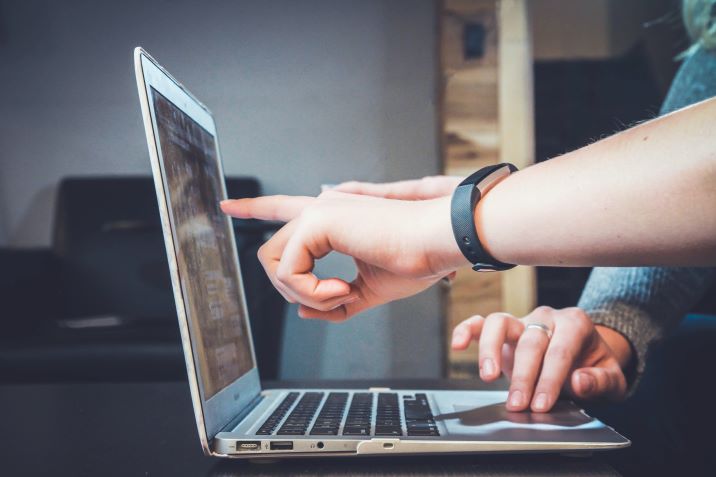 The appalling dilemma bad data creates is fixing errors. If errors appear during the early data collection process, they can expand easily and require a longer fix. Your data analysts have to spend additional hours accommodating and validating those errors rather than leveraging the data to build innovative business strategies.
Bad data proves to be disadvantageous for discovering key marketing trends, which might botch crucial chances for e-commerce businesses. This, in turn, could lead to your competitors boosting their sales.
What's more, bad data and errors can result in lousy remarks on customers. Inaccuracy will undermine your credibility while raising the risk and failure of compliance management.
The Importance of Good Data
Data has become more and more vital to e-commerce businesses' operations. Instead of regarding data as separate from their other functions, some of the most thriving companies have integrated it into everything they do. This increased integration shows that data quality can affect different aspects of a business, including marketing, sales, and content creation.
Here are some potential benefits of good data quality:
More informed decisions
Enhanced data quality can help you make more informed and accurate decisions for your e-commerce business. The better-quality data you get, the more confidence you have in your actions. High-quality data will reduce risks and bring in consistent enhancements in results.
More precise audience targeting
Data quality also results in better audience targeting. Without good data, marketers have to reach a broad audience, wasting time and effort.
Meanwhile, if you have good data, you can identify your target audience more precisely by gathering data about your existing customers and seeking potential ones with similar attributes.
More efficient content and marketing campaigns
The more profoundly you understand your customers, the higher chance you can produce content that appeals to them.
For example, if you're a grocery shopping site owner, you can collect data that shows you which fruits your shoppers most favor. And if you find out that berries are one of the best-selling fruits, you can direct your content team to create more berries-related ads for your buyers.
How to Ensure Data Quality?
Re-check your data collection structures
As bad data hurts your e-commerce business, you should not think this is just a one-time occasion. Poor quality data came from somewhere and was caused by something, which means you can correct it.
When scrutinizing your company, make sure you find out the root of bad data. Rather than fixing the surface-level data point error, your data engineers should dig deeper and discover what caused the error.
By having a more thorough approach to data, your e-commerce business can reduce its different errors, making sure your collected data can be processed and analyzed without any problem.
Use modern data management tools
Modern data today requires up-to-date tools to manage the massive quantities your business is getting.
Rather than depending on obsolete tools and legacy solutions, you can restructure your data collection and manipulate it with a set of innovative tools.
These tools also help businesses mitigate bad data issues by offering visibility into the whole data lifecycle, from generation to presentation on end-user devices and vice versa.
Treat your data as essential
Even though "data" is undoubtedly a relatively broad, all-encompassing term, modern businesses should not overlook its importance. The Internet has brought in a constant stream of information. And that source of information will be wasted if your e-commerce business doesn't treat it seriously.
Suppose you reconfigure your business to take data into account and add the systems and data engineers that can manage it. In that case, you will be able to increase the productivity of your whole organization.
Rather than letting bad data control your analytics, you can run the necessary systems that can process, manipulate, and restructure your data into something beneficial for your business.
Closing Words
In the current business world, data is considered a make-or-break tool that any company in any industry can make use of.
Data is invaluable because it's a personalized source of information that will point to diverse ways for streamlining your business, increasing profits, or reducing expenditure.
So, if you can ensure your data quality, you don't need to worry about good or bad data. You can begin collecting insights from the data your e-commerce business is generating, drawing an action plan that will lead you towards triumph.
Subscribe and follow Synodus for more upcoming blogs!
We are sorry that this post was not useful for you!
Let us improve this post!
Tell us how we can improve this post?