Digital transformation is gradually becoming necessary for businesses and enterprises, as it offers efficiency and accuracy in work and administration. Traditional coding can be costly for most companies, there is a shift toward low code development, as this solution can tackle the current issue without requiring businesses to spend too much on hiring developers. We shall introduce you to high-quality low code development company worldwide and how to choose the best that fits your business objectives.
What To Consider When Choosing A Custom Low Code Services
Before jumping on the final decision, spend some time analyzing your choices. Here is a list of things you should consider:
Which low code platform do they partner with? Most low code development companies partner with at least 2 to 5 platforms. However, each platform has its strengths and weaknesses. Some excel at creating applications, while others excel at process automation. Make sure your developer of choice is supported by your wanted low code platform. Learn more about which platform to use, we reviewed the best use low code platforms for businesses of all sizes!
Their experiences in your types of application. If you want to develop an internal tool, it's best to find someone who has worked with that before. Ask your vendor for a portfolio or interview with their tech team to better analyze their skills.
You might also want to know their experiences with your industry. This isn't mandatory, but it should be a plus if they do.
What price do they offer? Does it match your budget?
Method of communication. This is extremely important when outsourcing. You can't meet them face to face daily, so it's best to have a unified communication system. You can request them for monthly/ weekly meetings for process updates or deliverables for better management.
The number of people working on your project. This indicates the deadlines and price of the projects, so make sure you discuss them firsthand.
Ask them for a pitch or a POC on how they will technically develop the application before the final decision. You want to ensure they have enough ability, don't rush it right after the first meeting.
Discuss with them about future training and support on maintenance. Will it cost extra or be free? When will the support period expire, and what will happen after that?
The Golden List: Top 10 Low Code Development Companies Globally
Now that you know how to evaluate and make up your minds, let's jump right into the top low code development companies from Europe, American to Asia.
1. 10Clouds – Based in Europe
Established in 2009, 10Clouds has been a persistent low code development company with years of experience and over 100 successfully delivered software projects. Clutch recognized the tech house as the Top B2B Company and the Top 1000 Global Service Providers.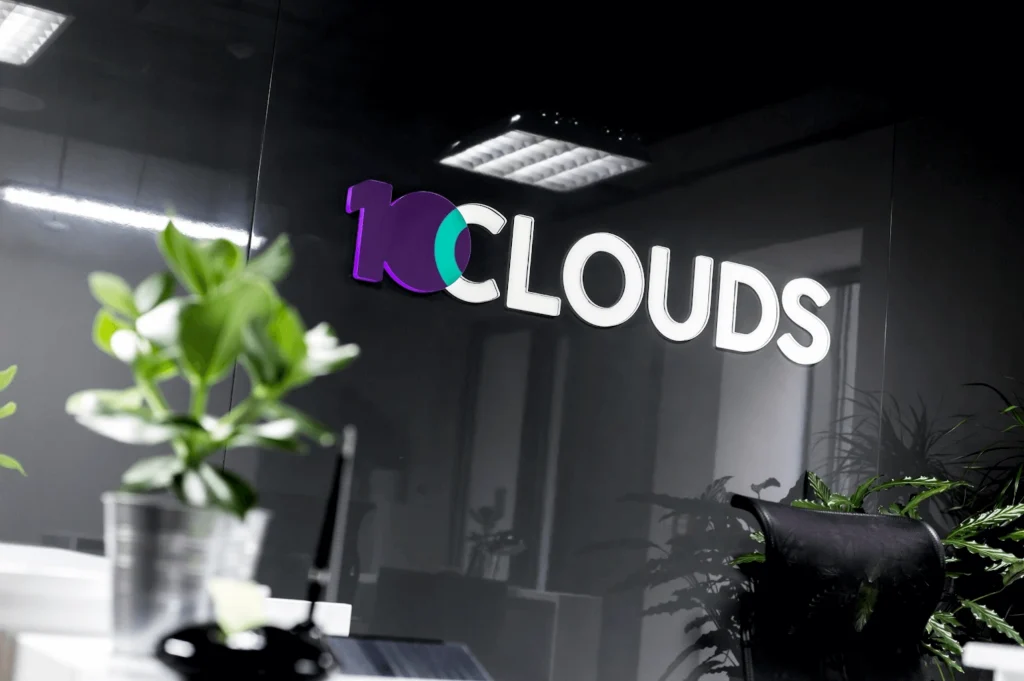 10Clouds team provides customers with digital product development and design services. Their ultimate mission is to cater to clients' business needs and deliver the highest-performing solutions. This low code company utilizes ReactJS, Flutter, Django, JavaScript, Swift, and other tech stacks to transform clients' digital ideas into outstanding products.
Low code partners: Airtable, Creatio, Gramex, Kissflow, Kintone, Mendix, OutSystems,
Key services: Software Development, Web Development, Blockchain, Mobile App Development
Industry focus: Financial Services, Information Technology, Education, Medical
Key clients: Forbes, Crescent, Datacapt
2. Scalo – Based in Europe
Scalo is a Poland-based innovative low code development company with 15 years of experience. The tech powerhouse provides services to the global software development market. They possess competence in leading technologies like C#, Node.js, Python, React, and Angular.
The Polish tech firm prioritizes customer satisfaction by optimizing a client-first approach for efficient model adaptation and quick issue-tackling. The unique approach helps Scalo quickly initiate tech solutions that meet specific business objectives and expected results. The team of Scalo also provides technical support for future-proof maintenance.
Low code partners: Mendix, Creatio, Genexus, Visual Lansa
Key services: Custom Sofware Development, IT Staff Augmentation, Web Development, Application Testing
Industry focus: Financial services, Information Technology, Manufacturing, Media, eCommerce
Key clients: ELSA, Satori Analytics, Asseco
"We build applications people love to use" is the motto of DePalma Studios – a UX/UI design and custom software development shop in Nashville, Texas.
The goal of DePalma is to create apps of maximum efficiency and the least friction. DePalma has been helping start-ups and corporations create custom low code software applications. The team of DePalma knows the right tech stack for development and caters to a user-centric approach.
Low code partners: Mendix, OutSystems, Airtable
Key services: UX/UI Design, Native Mobile App Development
Industry focus: Information Technology, Financial Service, Entertainment, eCommerce
Key clients: Deloitte, Unum, Abbott
4. Nickelfox – Based in Indian
Nickelfox is an India-based low code company with a passion for technology and an understanding of business. The company aims to create unique and customized solutions for clients from multiple industries. Until now, Nickelfox has been working with clients across 25 countries.
The Hindustan Times granted the firm as one of India's Best Software Development Companies in 2022. Nickelfox relies on excellent UI/UX designs, tech stacks, and software development standards to produce relevant web products, mobile apps, and custom software solutions.
Low code partners: Mendix, Airtable, OutSystems
Key services: Mobile App Development, Web Development, UI/UX Design
Industry focus: Medical, Business Services, Education, Consumer Products & Services, Financial Services
Key clients: The New York Times, Generali, General Electric Aviation
5. Magora Systems – Based in United Kingdom
Established in 2010 in the UK, Magora has been delivering digital services to cross-industry businesses with transparency and honesty. Each project is treated with care and a deep understanding of goals, products, and end-user needs.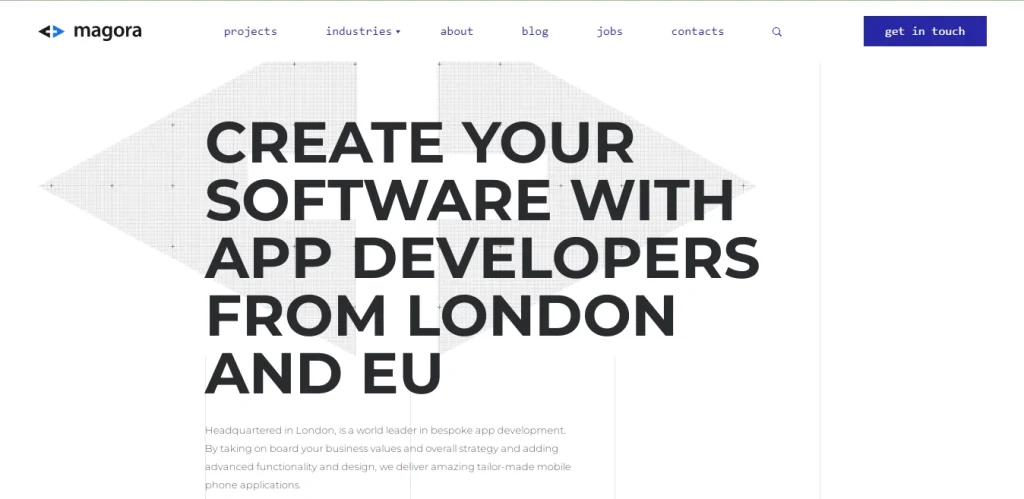 The tech company uses its experience, concentrates on customers' objectives, and strives to become valuable partners for business. Magora optimizes common coding tools like PHP, Java, ReactJS, and Angular.JS for front-end and back-end development.
Low code partners: Appian, Creatio, Mendix, OutSystems, Pegasystems, Quixy, Salesforce Lightning, Visual Lansa
Key services: Mobile Development, Custom Software Development, Web Development
Industry focus: Financial Services, Medical, Education, Real Estate, Supply Chain, Logistics, Transport
Key clients: Unilever, Royal College of Art, AstraZeneca
Maruti Techlabs is an award-winning product strategy, design, and low code development company based in the USA and India. It was recognized as a Top B2B IT Company by Clutch.io and Most Reviewed AI Partner by Manifest.
The 13-year-old company brings to global clientele rapid application development and streamlined customer support. Maruti Techlabs' mission is to help clients build future-proof and intuitive digital products while leading them through the finest procedures. The team strives for successful digital transformation and sustainable scaling.
Low code partners: Airtable, Salesforce Lightning, Mendix, OutSystems
Key services: Artificial Intelligence, Customer Software Development, Mobile App Development, Web Development
Industry focus: Automotive, Real Estate, Financial Services, Hospitality & Leisure, Media
Key clients: REMAX, Domino Printing, Symphony Limited
7. Techugo – Based in India
Techugo – an India-based low code company – desires to help businesses, especially startups, create mobile apps with an extraordinary vision. The Indian tech company owns a team of world-class technocrats adept in diverse technologies. Until 2021, Techugo has created over 750 apps for nearly 200 clients, some of which are from the top Fortune 500 and Global 2000 corporations.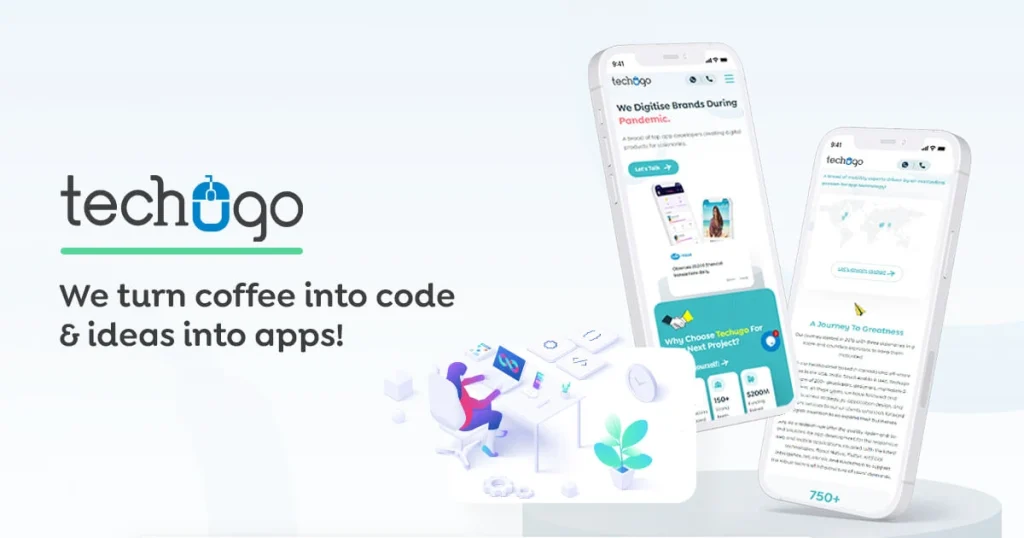 Low code partners: Zoho Creator, Creatio
Key services: Mobile App Development, Web Development, AR/VR Development, Custom Software Development, eCommerce Development
Industry focus: Medical, Education, Financial Services, Media
Key clients: AVA, BMF, Blixr
Icreativez Technology provides end-to-end solutions for businesses by employing the latest strategies, extensive research, and the brains and experience of IT geniuses. This low code company has a team of highly responsible professionals ready for local and international deployment.
Icreativez Technology is also an award-winning digital development agency, providing cutting-edge technology to businesses of all scales. Clients of Icreativez can benefit from the latest communication and web technologies, as well as different data resources and services.
Low code partners: Gramex, Mendix, Salesforce Lightning, Visual Lansa
Key services: Mobile App Development, Web Development, Custom Software Development, SharePoint Development
Industry focus: Government, eCommerce, Healthcare, Motor, Consulting
Key clients: Pak Suzuki Motor, Express Group, Aga Khan Hospital
9. Streamline – Based in Canada
Streamline is an award-winning low code software company based in Canada. It helps businesses, product owners, and CTOs discover their true potential with digital transformation. The low code company evaluates clients' demands and carefully selects digital solutions from understanding business, culture, and values.
Streamline strives to create innovative, competent, and coherent iSMAC solutions for web and mobile platforms. Streamline has been the top choice for end-to-end bespoke mobility and online solutions for over a decade.
Low code partners: Airtable, Mendix, Salesforce Lightning.
Key services: Web Development, eCommerce Development, Enterprise App Modernization, Game Development, Product Development for startups
Industry focus: Medical, Marketing, Automotive, Dental, Government, Hospitality
Key clients: British Columbia, Alberta Health Service, Wellness Factors
10. Synodus – Based in Vietnam
Asia has always been the top destination for offshore software development, and Vietnamese developers are growing in quality at a fast pace. With a lower rate and the same quality (if not higher) compared to other countries, Vietnam is among the top choices for 2023 and the future.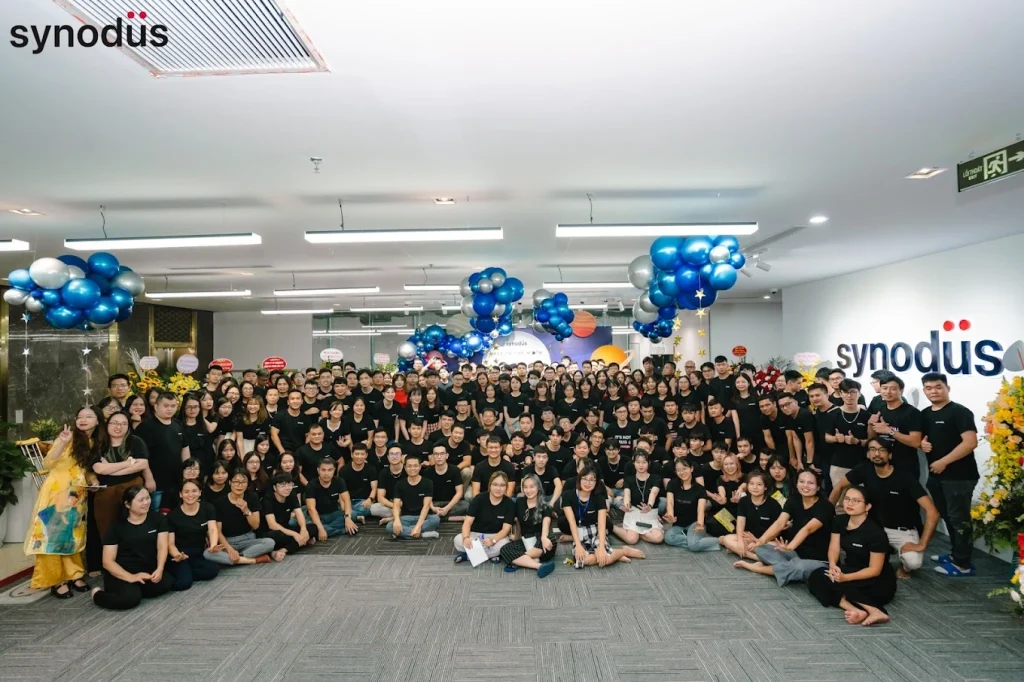 Synodus is the leading Low code development company in Vietnam. The company leverages low code to boost their agile development approach for seamless development, on-time delivery, and measurable results.   
Aim to become a strategic tech partner for their clients, Synodus provides in-depth consultation, detailed POC on every project, development with no fog of tech, and life-long maintenance. Not only do they partner with top low-code platforms, but they also offer an extensive tech stack that transforms your application for better scalability, flexibility, and future growth.
Low code partners: Microsoft PowerApps, Nuclent, Sitecore, Salesforce Lightning. 
Key services: Web/ Mobile App Development, Internal Applications Development, Process Automation, eCommerce Development, Enterprise App Modernization, MVP Development for startups
Industry focus: Financial Services, Retail, Manufacture, Government, Heathcare
Key clients: Bamboo Airlines, KPMG
Price Comparison Of The Top Low Code Development Providers
| | Hourly rate | Minimum price | Employee scale | Clutch rate |
| --- | --- | --- | --- | --- |
| Scalo | $25 – $49 | $5,000+ | 250 – 499 | 4.7 |
| 10Clouds | $50 – $99 | $50,000+ | 50 – 249 | 4.9 |
| Nickelfox | $25 – $49 | $10,000+ | 50 – 249 | 4.9 |
| DePalma Studio | $100 – $149 | $10,000+ | 10 – 49 | 5.0 |
| Magora Systems | $50 – $99 | $50,000+ | 50 – 249 | 4.7 |
| Maruti Techlabs | $25 – $49 | $10,000+ | 50 – 249 | 4.8 |
| Tech Hugo | $25 | $10,000+ | 50 – 249 | 4.8 |
| Icreativez Technology | <$25 | $1,000+ | 10 – 49 | 4.9 |
| Streamline | $50 – $99 | $25,000+ | 49-100 | 4.8 |
| Synodus | <$25 | $5,000+ | 250 – 999 | 5.0 |
Hiring a Low Code Development Company in Europe, the US, or AUS can range from $25 to $100 per hour per developer. Synodus is a better High-quality custom choice with a plethora of solutions and cost-effectiveness!
FAQ About Custom Low Code Development Services
How long does it take to build a custom low code application? 
A low code project can be built quickly from 3 to 8 weeks, depending on the complexity and number of users. Low code platform contains a point-to-lick configuration, which can push the development faster and save more time than traditional coding.
How much does a low code development services cost?  
Because custom low code development is short and less complicated than traditional methods, a project will cost less. But depending on the complexity, it can range anywhere from $10,000 to $50,000.
Wrapping Up
Don't worry about feeling overwhelmed while choosing a custom low code development company for your business. Make sure that you address clearly the issue you want tackle, spend time learning about your potential low code partners, consider all the factors when choosing one, and contact the one that you find the most suitable.
---
More related posts from Low Code blog you shouldn't skip:
We are sorry that this post was not useful for you!
Let us improve this post!
Tell us how we can improve this post?