Following in the footsteps of bitcoin as the center of digital currency, NFT aspires to be a great heir to the world of collectibles and digital art.
NFT became a new gold mine, bringing in thousands of dollars in revenue for digital artists with this platform.
So what is nft marketplace, and how does it work? Let's explore the nature of NFTs and all the noise around them!
What is NFT Marketplace?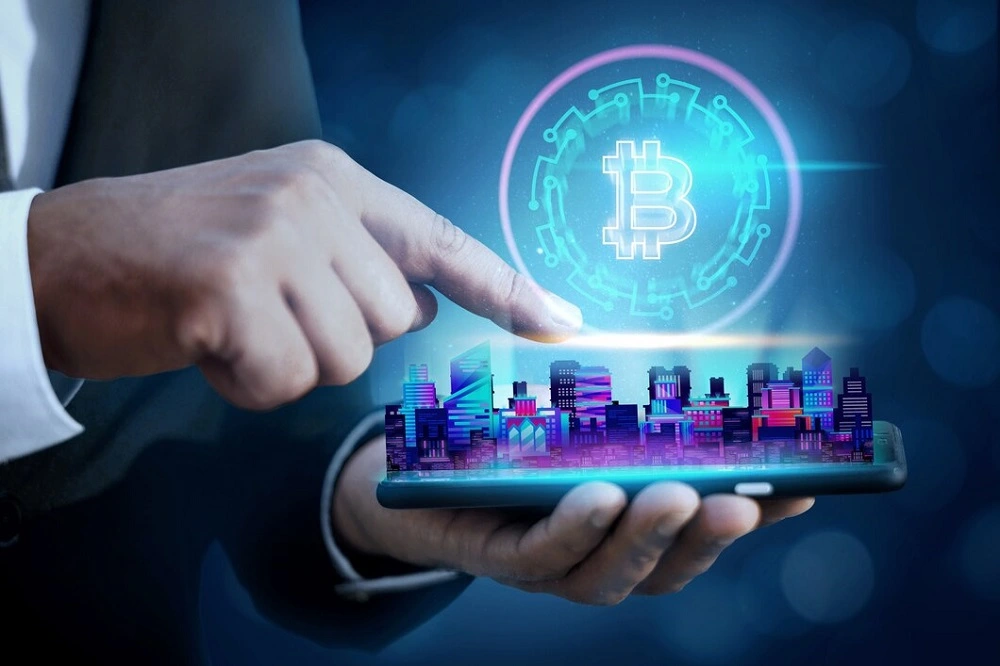 NFT, or non-fungible token is a tokenized asset based on the logic of blockchain technology. They are completely different and unique from the previous account types in the world, existing in the form of unique identifiers and metadata.
In terms of their irreplaceable or unique property, the term "NFT" clearly shows that. The fact that NFT is a digital asset—which can be a piece of art, music, or even a game—with blockchain technology at its core is another intriguing aspect of it. The exchange will take place on a different platform.
So now it's time to understand what is NFT marketplace. As mentioned above, NFTs will be exchanged or traded with other NFTs through a decentralized platform dedicated to them.
Imagine this marketplace as an eCommerce platform that you still use to shop. Similar to Amazon or eBay, the NFT marketplace enables you to look for a range of products and even exchange them with other users.
However, they are not the same. Because the NFT market has many different attributes compared to the regular product, it also possesses many additional features from the traditional e-commerce market.
At the NFT marketplace, NFTs or assets that exist in digital form can be stored, traded, and made visible to a wide range of audiences. To trade in the NFT market, transactions such as buying, selling, and storing NFTs will take place entirely through a cryptocurrency wallet. These tokens are usually available for purchase or auction at a set price.
The user can be both a buyer and a friend. You can create an account, upload digital artwork, and sell your work on the marketplace. You can also buy back products from others. The NFT marketplace often promotes art online and focuses on a specific target audience.
How Big Is NFT Marketplace?
You can start with a conversion from comparable real-life assets to obtain an indication of the size of the NFT market, then examine its coverage and influence. Twitter founder Jack Dorsey once closed a deal with NFT for "rights to the first tweet" for a record $2.9 billion.
You are not reading it wrong; this is the price paid to own this special NFT.
Another example is $69 million: Beeple's Crypto Artwork is the most expensive NFT ever sold. Or a popular Japanese meme called "Doge" was also sold as an NFT for $4 million. According to statistics, the total transaction value in the first half of 2021 in the NFT market is estimated at 2.5 billion NFT dollars.
Now, you can see the impact of the NFT. Even the world's fashion behemoths began to use virtual money to allow customers to use it when purchasing their products. The NFT market and business model are exploding at a fantastic rate, and it won't be strange for us to transact in a purely digital asset.
Types of NFT Marketplace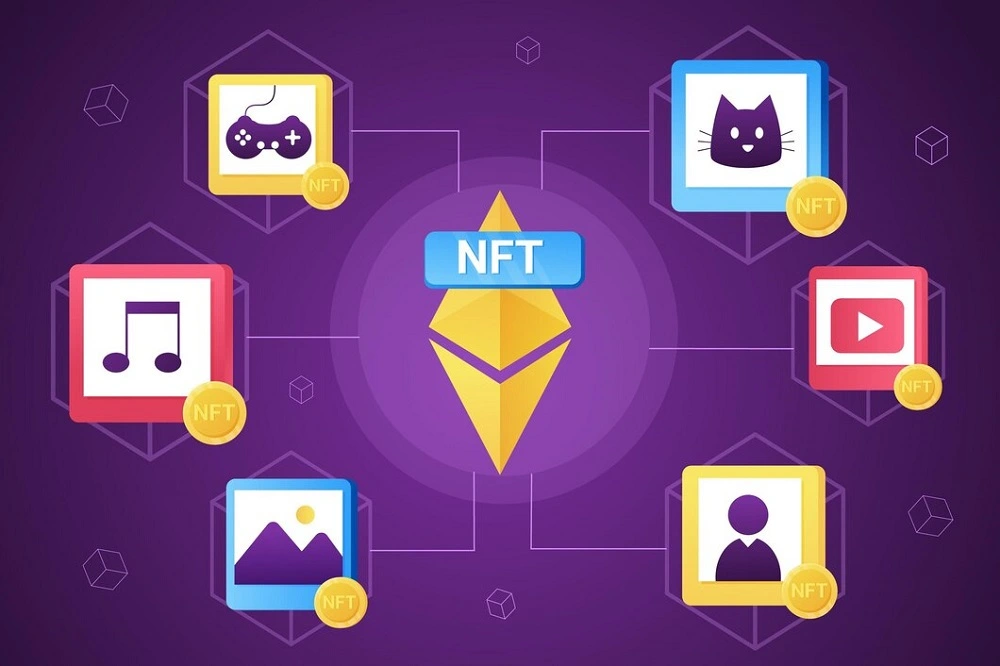 In general, the NFT market is a place that allows users to trade digital assets. However, the details vary from platform to platform. For example, what is the primary type of digital content being traded, be it art, gaming, or financial or investment-related digital assets?
Although there is a lot of opinion surrounding the art NFT market right now, we can summarize the main types of NFT markets today:
Universal Marketplaces
This type of NFT marketplace is like Amazon for NFTs. The wire is the most comprehensive and diverse market. People can find a lot of NFT collections there. It is easy for a global market to attract a wide range of users because you are not focusing on a specific user group but offering a rich product range of people with different interests.
Example: OpenSea – a collection of various non-fungible tokens, including artwork, sports collectibles, virtual worlds, trading cards, and domains.
Niche Marketplaces
If the NFT markets are inclusive and prosperous, the rest of the niche platforms prefer to focus on their best strengths. Niche markets become more popular as they narrow their content to specific customers with products that are also more unique and engaging. The NFT art market is an excellent example of a niche.
Example: SuperRare – a niche focused on digital artworks with some of the top concept artists selected and traded.
Popular NFT Marketplaces
Up to now, the most noticed and used NFT marketplaces are mainly art-oriented and focused platforms. In addition, several NFT marketplaces target the uniqueness of specific non-fungible asset classes and focus on in-game items, digital collectible cards, and virtual real estate.
Here are some of the popular digital art-oriented and top 10 NFT marketplaces currently available:
1. OpenSea
TYPES OF NFTS: Art, collectibles, domain names, music, photography, sports, trading cards, utility, virtual worlds. 
FEES: 2.5% per transaction 
BLOCKCHAIN: Ethereum, Polygon, Klatyn, Solana 
This is one of the earliest NFT marketplaces and is the market leader in NFT transaction sales. It also allows NFT creators to freely create their own NFTs (called "minting") and trade them on the platform. Here you can find a multitude of non-fungible tokens representing ownership of various things, including artwork, sports collectibles, virtual worlds, etc.
Currently, this marketplace supports over 150 different payment tokens, so OpenSea is a great place to start for newbies.
2. Rarible
TYPES OF NFTS: Art, photography, gaming, metaverse, and others 
FEES: 2.5% trading fee 
BLOCKCHAIN: Ethereum, Flow, TezEthereum, Flow, Tezos, Polygonos, Polygon 
Rarible is another large marketplace for all NFTs, similar to OpenSea.
Mainly NFT genres concentrated in this market are still art-related products (video, music). However, unlike OpenSea, you must use Rarible's separate token to trade on this market. Rarible allows any member to build their NFT on one of the three blockchains: Ethereum, Tezos, and Flow.
Rabile is now partnering with Adobe cloud software to help secure the work of NFT artists and creators.
3. SuperRare
TYPES OF NFTS: Art 
FEES: 3% fee on all purchases, plus gas fees. Gallery receives 15% commission on the first sale. 
BLOCKCHAIN: Ethereum 
SuperRare is creating a market place for digital producers similar to Rarible. The website features 3D photos, films, and artwork; just one NFT is permitted per NFT. Recently,
SuperRare unveiled a coin with the same name on the Ethereum network. SuperRare NFT can be purchased and traded on OpenSea, much like Rarible.
4. Nifty Gateway
TYPES OF NFTS: Art 
FEES: 2.5% listing fee 
BLOCKCHAIN: Ethereum 
Some of the most well-known digital artists have sold their works through Nifty Gateway, including Steve Aoki, deadmau5, and Beeple (who holds the record for the most expensive NFT sale at $69 million). Any purchased NFTs are also saved by Nifty Gateway. Therefore they are not kept in your wallet but rather by the Ethereum-based Nifty Gateway and Gemini, commonly known as Nifties.
It helps NFT collectors who want more flexibility with their art investments. However, it can help shorten the transaction time for transactions made in fiat currency (e.g., US dollars) without buying the cryptocurrency first.
5. Axie Market
TYPES OF NFTS: Gaming 
FEES: 5.25% Axie Marketplace fee for sellers 
BLOCKCHAIN: Ethereum with Ronin sidechain 
This platform hosts animated characters for the game Axie Infinity, where players breed, train, and let their pets fight a legendary creature called Axie for money. Players can purchase brand-new Axies, full lands, and other things as NFTs to use in the game on the Axie Marketplace.
The Axie Infinity token (also known as Axie Shards) allows users to buy and sell on many other NFT markets and cryptocurrency exchanges, such as Coinbase Global.
6. Larva Labs/CryptoPunks
TYPES OF NFTS: Collectible characters 
FEES: N/A 
BLOCKCHAIN: Ethereum 
Larva Labs gained notoriety with the well-liked CryptoPunks NFT project. In 2017, they were distributed for free, but since then, some CryptoPunks have sold them for millions of dollars. Autoglyphs is only one of the digital art initiatives being worked on by Larva Labs. The company is also developing further Ethereum blockchain-based applications.
Although Larva Labs CryptoPunks NFTs are sold out, they can still be bid on and bought on several external marketplaces. However, Larva Labs' multiple projects are worth keeping an eye on, including Meebits, which can be bid directly from the company's built-in marketplace.
7. NBA Top Shot Marketplace
TYPES OF NFTS: video, WNBA game 
FEES: N/A 
BLOCKCHAIN: Ethereum 
The National Basketball Association and the National Women's Basketball Association's entry into the NFT world is NBA Top Shot. On its marketplace, you may purchase collectible memorabilia and artwork from the best basketball leagues in the world.
The NBA developed it as a closed market using the Flow blockchain from Dapper Labs (you can only purchase and sell on Top Shot). After registering, making direct purchases on the Top Shot marketplace website is simple. For a few money, one can purchase collectible moments.
8. Foundation
TYPES OF NFTS: Digital art including images, videos, and 3D art 
FEES: 5% 
BLOCKCHAIN: Ethereum 
Foundation is intended to be a straightforward, no-frills way to place a bid on digital art. Ethereum is used for the sale. Over $100 million worth of NFTs has been sold since the market opening in early 2021.
Artists are invited to join the platform by the Foundation community, and purchasers merely require a cryptocurrency wallet financed by Ethereum to begin making purchases. The market is flooded with artwork that can be utilized everywhere in a basic format, but Foundation is not the most incredible place to start if you're seeking a quick and straightforward approach to making your own NFT.
9. Theta Drop
TYPES OF NFTS: videos, music, images, redeemables 
FEES: 10% service fee for sellers, $25 or 0.3 TFUEL withdrawal fee 
BLOCKCHAIN: Theta Network 
Theta is a blockchain platform for the decentralized internet distribution of video and TV. The World Poker Tour digital memorabilia served as the initial launch content for the NFT Theta Drop marketplace in 2021. The World Poker Tour was one of ThetaTV's first clients, streaming media.
Theta employs its blockchain innovation. It would be best if you bought Theta Token to trade in the Theta Drop NFT market (CRYPTO: THETA). Some cryptocurrency exchanges, including Binance, support Theta, and tokens and NFTs purchased with them can be saved in a cryptocurrency wallet and Theta's cryptocurrency wallet application.
10. Mintable
TYPES OF NFTS: Digital art, music, videos, collectibles, in-game items, metaverse items, NFTs with various functionality 
FEES: 2.5% for regular NFTs, 5% for gasless NFTs, 10% for printable NFTs 
BLOCKCHAIN: Ethereum, Immutable X, and Zilliqand Zilliqa 
Mark Cuban, a billionaire backing Mintable, promises to create an open market as robust as OpenSea. You can then base on Ethereum to participate in buying and selling NFTs on Mintable. For creators of all genres (including singers and photographers) who want to sell their work as digital assets, the site also offers NFT minting.
A prospective NFT producer or collector must purchase Ethereum from a cryptocurrency exchange before connecting their wallet to Mintable to enable bidding and purchasing.
How does NFT Marketplace Work?
Here are the main steps that explain how the NFT market works:
The user sets up a new account.
That account's cryptocurrency wallet
In that market, users can develop NFT.
NFT is designed for that market.
NFT is available for purchase.
NFT and Market List have been moderated.
NFT is available for purchase in the market.
A bid has been put in for that NFT.
NFT is auctioned off to the highest bidder.
Is it Worth Investing in NFT Marketplace Development?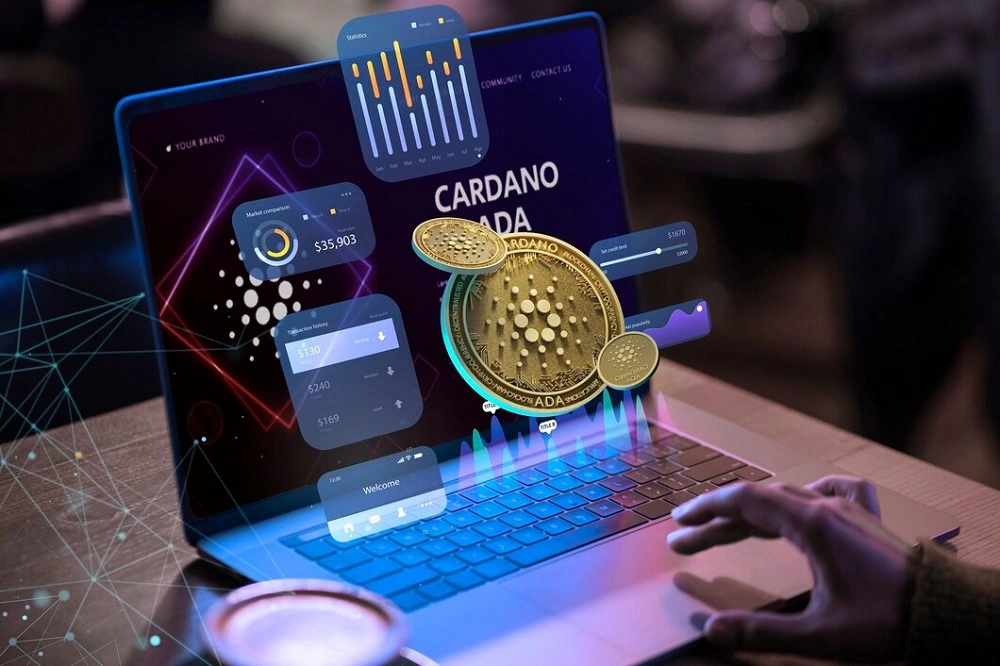 Several justifications for thinking about using the NFT market as a trade-off or prudent investment approach:
Transparency
The majority of conventional marketplaces must develop the trust and confidence necessary for business dealings.
However, all NFT transactions are transparent to users thanks to the blockchain technology that NFTs are built upon. This increases users' trust in a distributed database by providing seamless transactions and error-free payment processes.
Enhanced Safety
All transactions in the NFT market are secure, thanks to the blockchain.
You may enjoy all the advantages of highly secure transactions, protecting you from transaction loss and proving no one can steal your digital assets or engage in fraud.
Your assets won't be withdrawn, changed, or lost because they are immutable from the blockchain network.
Availability of Liquidity
There is a growing market for cryptocurrencies and NFTs, so you should invest in one. Decentralization also encourages active investment in digital assets. As a result, the NFT now has more liquidity.
NFT marketplaces also have built-in liquidity capabilities that make exchanging or trading NFTs for other assets simple. Simply said, you don't have to wait for buyers to materialize to convert your NFTs into other assets immediately.
Simple Asset Transfer
Owning an original item is possible in the NFT market, offering built-in authentication to prove ownership.
You can also tokenize your assets and market them on the NFT exchange.
Decentralized
The key to developing an NFT marketplace is developing a decentralized platform. Users can freely exchange assets here without relying on regulators, conventional financial institutions, etc. The adoption of blockchain technology makes this possible.
Quick Payments
On the NFT marketplace, cryptocurrency transactions and payments can be made without a user's full name, address, or credit card number. This enables making immediate payments for anyone simple, quick, and private.
Reduced Fees
It is well known that NFT marketplaces have cheaper fees than conventional marketplaces. This is due to the fact that they do not require a go-between or agent to complete transactions.
Greater Independence
NFT marketplaces are not subject to the same laws and restrictions as conventional internet marketplaces because of their decentralized structure.
Users now have the freedom and flexibility to buy, sell, and transact digital assets.
Growth Potential
The increasing excitement around NFTs and cryptocurrencies puts the NFT sector in a great position to draw attention from investors all over the world. This may facilitate its rapid growth.
Traceability
The NFT marketplace runs on blockchain technology, which makes it possible to trace and confirm the ownership of the NFT.
Users can validate the NFT's uniqueness and determine its value thanks to its traceability function. Celebrities and fashion brands can sell NFTs worth millions of dollars because of this.
How do You Monetize NFT Marketplace
Isn't this the best and most crucial question in this article? How do you make money with an NFT marketplace? What monetization strategies work and can help you get your investment in the development back?
NFT marketplaces usually bring profit. They have a variety of revenue-generating options.
Minting fees are the fees paid by NFT creators to create an NFT.
Listing fees are the price users pay to add their NFT to the marketplace for sale or trade and for it to show up.
Commission fees and sales bid charges are usually from 1% to 5%. (Another fee you have to consider is the so-called gas fee for the release of an NFT or NFT collection.)
Any additional fees incurred during the sale or exchange of NFTs are referred to as transaction fees.
Advertising is another way to profit. You can advertise third-party resources (for example, via Google AdSense or similar platforms). You can also motivate marketplace users to promote their art or other NFTs. That way, creators gain an audience, the marketplace gains financial support and everyone benefits.
Governance tokens are used to reward users for buying or selling NFT collectibles. They are used to allow the holders to participate in the decision-making processes of the platform.
Registration fees are also one way, but you have to offer something enticing to users to make them want to pay for the sign-up. Usually, this is added later when the platform grows and becomes popular, but if you have something unique that users would love, that's also a proper way.
How to Build NFT Marketplaces
Before you build your own NFT marketplace, consider what will make your product unique and set it apart from the rest.
Identifying a niche can help you serve an engaged audience ready to buy. Having a clear goal is critical here. Once you're confident in your offer, it's time to get to work.
You can build your own NFT marketplace with five core elements, including
Choose a Blockchain Architecture
Decide between an open or closed market
Shape your color
Decide on Commission Fees
Create or join a community
Still, pondering how to create your own fantastic NFT marketplace? Dive deeper into this article to learn step-by-step how to create your own nft marketplace. 
Final Thoughts
You now understand what the nft marketplace is, how it operates, how to use it, and even how to create it.
Whether you are an experienced Blockchain developer or simply an enthusiast interested in learning more about NFT, cryptocurrency, and blockchain, don't forget to subscribe to the Synodus blog to stay up to date on the latest crypto and chain news blocks and all related technology are suitable for all levels of experience.
---
More related posts from our Blockchain blog you shouldn't skip:
We are sorry that this post was not useful for you!
Let us improve this post!
Tell us how we can improve this post?