We get it! Low code isn't as easy as it's promoted to be. For the best use of low code, the idea of hiring a professional low code developer might cross your mind one or a few times. This way is more cost effective than having an in-house team. Meanwhile, Europe is the dream destination for top quality developers. Here is Synodus's list of the top 8 Low Code Development Companies in Europe you might want to work with in 2023. 
Why Should You Hire A Europe Low Code Development Company?  
They partner with top Low-Code Platforms: Most European low code development companies work with over two low code platforms. This allows their developers to become accustomed to these tools and their functions, thus leveraging developers' skills and experience. Also, establishing partnerships with reliable low-code platforms means trustworthiness for these low code development companies.  
Abundance and diversity of developers: The outsourcing demand for professional developers is often high in the market. Europe, especially in the Eastern region, has millions of developers professionalized in various tech sectors and focuses. For example, the Polish IT market has 160,000 software developers working in international companies. Moreover, approximately 54,000 experts are collaborating with oversea projects. This diversity lets you choose the right people to transform business ideas into functional, successful, low code products. Also, the rate of female participation in the technical field in Europe is the highest globally.
An affordable choice: Building an in-house development team can be costly for newly established and non-large businesses. Instead, outsourcing with an EU low code development team can help these businesses initiate their low-code projects more cost-effectively. Plus, remote hiring can save you a lot on relocation and VISA procedures.
Talents in competitive coding: European low code developers can excel in competitive coding thanks to advanced tech education. Programmers can attend several post-graduate programs and tech hubs, such as Lviv IT School, to improve and upgrade their skills.
Suitable time zone: Coordinating time zones among distributed teams can be challenging. The whole crew has to work out a smooth workflow for synchronous and asynchronous tasks in scattering time zones. Working with low code development companies in Europe is a convenient choice since the time difference between countries in Asia and America is less than 10 hours.
List Of The Best Low Code Development Companies In EU 
1. Scalo – From Poland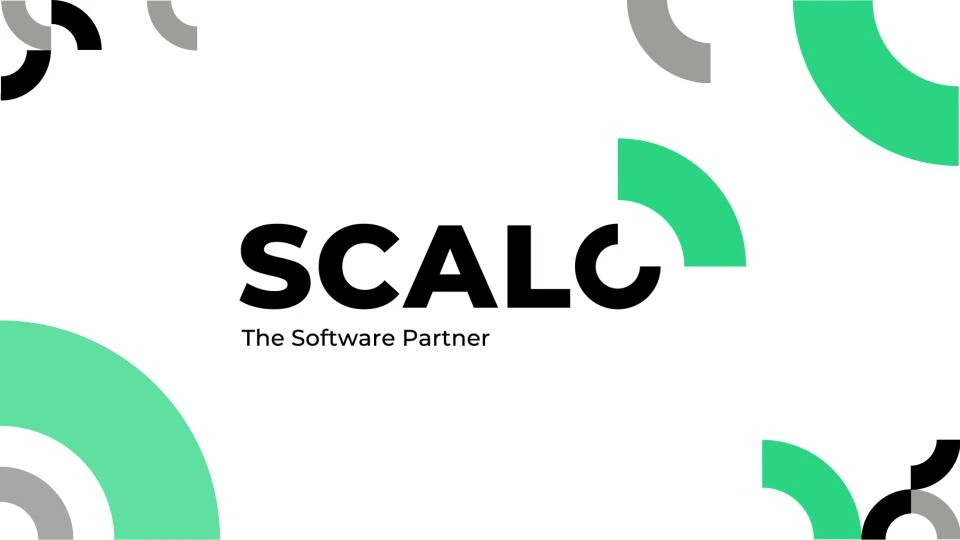 Scalo is a professional low code development company in Europe with 15+ years of experience. The Polish tech firm has vast industry experience, working with forward-thinking companies from multiple sectors. Scalo works with tech stack such as C#, .NET, Java, AWS, etc.
For successful projects, the tech company adjusts models to the business requirement for the most value and solves problems as efficiently as possible. An agile mindset and focus on excellence help Scalo keep up with business trends, cater to business requirements and apply industry practices to product development.
Low code partners: Genexus, Mendix, Creatio Visual Lansa
Key services: Custom Sofware Development, Web Development, Application Testing
Industry focus: Financial services, Information Technology, Manufacturing, Media, eCommerce
Key clients: ELSA, Asseco, Satori Analytics
2. Brainhub – From Sweden & Poland  
Brainhub is among Europe's reliable low-code development companies that you can contact for a "painless team augmentation." Experienced software engineers of Brainhub are dedicated to accelerating business and building scalable websites and apps.
The European low-code development company owns an extensive team of top tech experts in multiple professions and industries. All the tech staff specialize in JavaScript and .NET and many other tech stacks like Node.js for app development projects. The Polish technology company was recognized by Clutch as the Top 100 Sustained Growth Company twice in 2020 and 2021.
Low code partners: Airtable, Appian, Creatio, Mendix, Pega, Visual Lansa
Main services: Custom Software Development, Mobile App Development, Web Development, Cloud Consulting & SI.
Industry focus: Financial Services, IT, Medical
Key clients: Paradox Interactive, Venture Harbour, TC Global.
3. 10Clouds – From Poland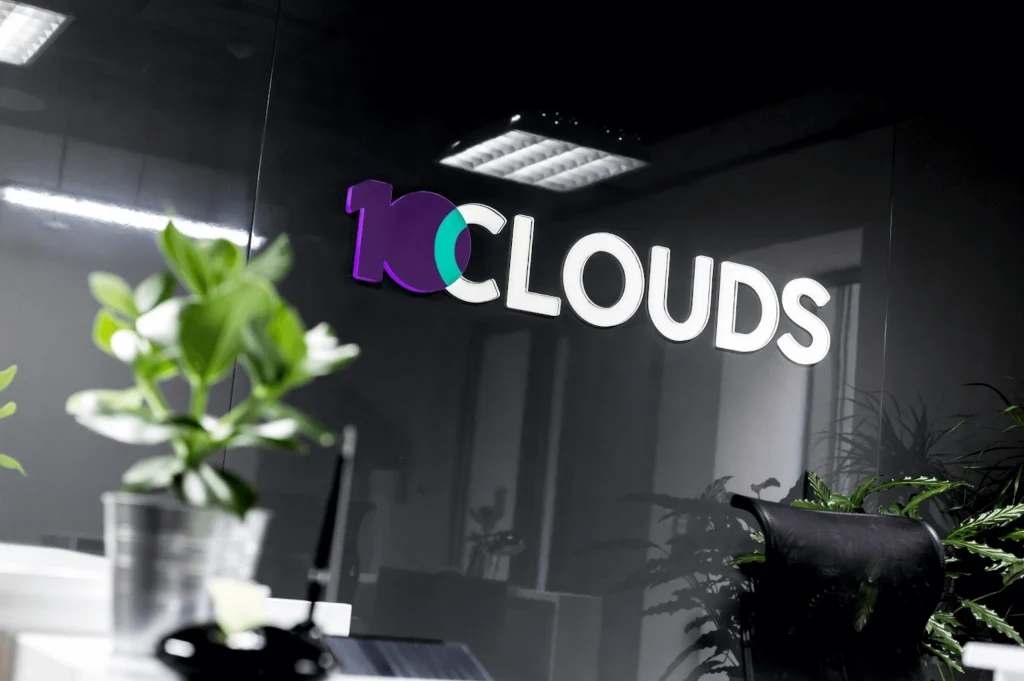 Another potential low code development service in EU from Poland is 10Clouds. The tech powerhouse has over a decade of software development experience and successfully delivered over 100 projects. Most projects were designed to oversee business clients, and many of them were featured in major publishers like The New York Times, The Economist, Wired, and more.
10Clouds optimizes different tech stacks for different types of application development. Tech stacks like Python, Django, and React are applied for web app development, while Swift, Flutter, and React Native are used for mobile app development. These technologies help 10Clouds address business requirements and create high-performing solutions.
Low code partners: Creatio, Gramex, Airtable, Kissflow, Mendix, OutSystems
Key services: Software Development, Blockchain Development, Web Development, Mobile App Development
Industry focus: Financial Services, IT, Education, Medical
Key clients: Forbes, Datacapt, Crescent
Founded in the United Kingdom, Nickelfox is one of the Europe's low code custom development companies with a passion for technology and an understanding of business. The company has been a trustworthy partner of businesses from over 30 industries and 25 countries.
Nickelfox aims to help its customers navigate the evolving digital landscape and find the best business solutions. Nickelfox is recognized as the Best App Development Company by Best Digital Agency and many other organizations. There are also many awards for Nickelfox's achievement in iOS and Android app development.
Low code partners: Outsystem, Mendix, Airtable
Key services: UI/UX Design, Mobile App Development, Web Development
Industry focus: Education, Medical, Business Services, Consumer Products & Services, Financial
Key clients: The New York Times, General Electric Aviation, Generali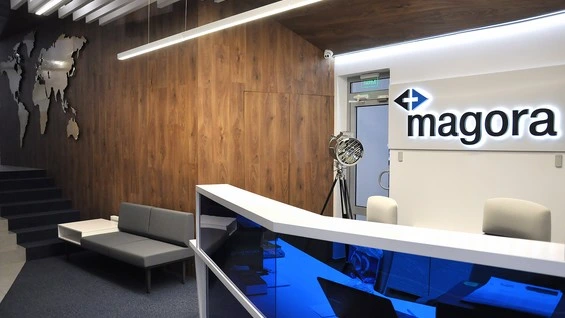 Magora is a low code development company in Europe that offers digital services to clients of multiple sectors. Each product made by Magora Systems is created with transparency and honesty to bring out the most outstanding results.
The team of Magora uses their expertise to develop valuable products that help businesses thrive. They apply a wide range of technologies like Objective C, PHP, Java, React.JS, and Angular.JS to create different kinds of apps for front-end and back-end.
In 2021, Magora Systems was recognized as the Top UK App developer. The following year, they were awarded the Top Mobile App Development Company.
Low code partners: Mendix, Appian, Creatio, OutSystems, Pega, Quixy, Salesforce, Visual Lansa
Key services: Web/Mobile Development
Industry focus: Financial Services, Education, Medical, Real Estate, Logistics, Transport
Key clients: Unilever, Royal College of Art, AstraZeneca
6. CodeNinja – From German & Spain
CodeNinja is a leading software development company established in 2014. It has affiliates worldwide and works with clients from early 20 countries.
Customers can find many sorts of digital, especially low code, services at CodeNinja and outsource a qualified team. Until now, there have been 1,400 projects successfully delivered by CodeNinja. In 2022, Clutch recognized CodeNinja for its performance and achievement, namely one of the Highest Performing B2B Companies and Forbes Technology Council.
Low code partners: Mendix
Main services: Software Development, UI/UX Design, eCommerce Development.
Industry focus: Healthcare, Construction, eCommerce &Retail, Banking & Finance, Telecommunication, Logistic & Transportation.
Key clients: Ernst & Young, ASTAR, Scientist, K-Electric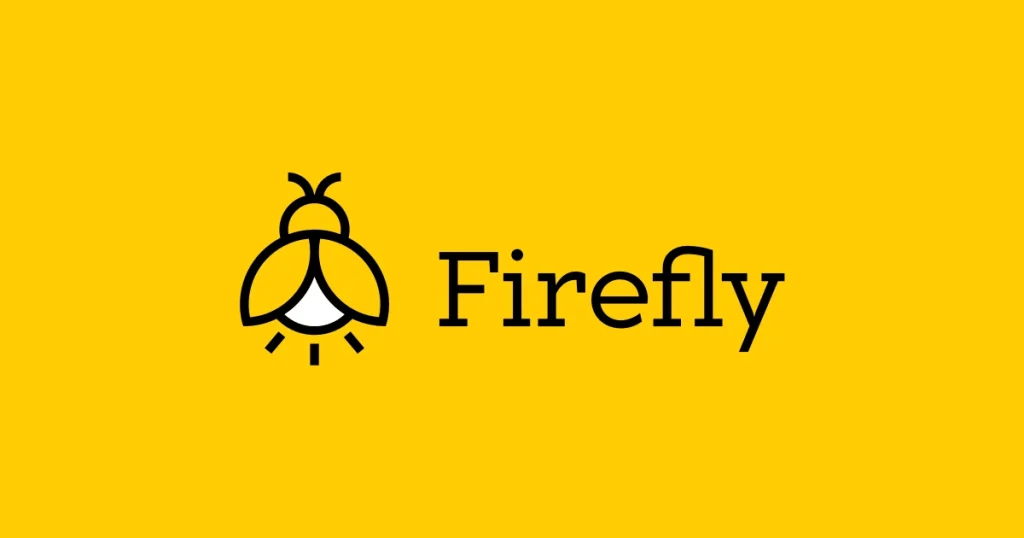 Created by a team of multidisciplinary and dedicated young people, Firefly Agency vows to help its clients build scalable and business-oriented digital products. The team is eager to push the boundary, broaden knowledge, to create outstanding products for its clients. Thanks to this, Firefly is regarded as one of the most reliable low code development companies in Europe.
The Croatia-based tech company has accumulated 5 years of creating websites and apps for numerous companies, startups, and scale-ups.
Low code partners: Appian, Creatio, Genexus, Mendix, Kissflow, OutSystems, Quixy, Salesforce Lightning, Zoho Creator
Main services: Product Design, Mobile Development, Web Development
Industry focus: Consumer Products & Services, Business Services, eCommerce, Medical
Key clients: Choco, Ecowelt, Splashy, Orsus, Significo 360
8. Altoros – From Nordic
Altoros is a top-notch low code development company in nordic that offers custom software solutions and cloud-native DevOps. It has helped Global 2000 organizations in digital transformation with methodology, training, and necessary end-to-end solution development.
The team of Altoros has finished nearly 1,500 projects for clients in over 30 countries. All the custom software solutions are carefully tailored to meet the client's needs, and the existing workflows and data are automated and facilitated.
Altoros also works with the world's leading technology vendors to accelerate expertise development and provide clients with unbiased, stack-agnostic advice.
Low code partners: Appian, Mendix, OutSystems, Zoho Creator
Main services: Custom Software Product Development, Legacy Software Modernization, Mobile Application Development
Industry focus: Healthcare, Financial Services, eCommerce, Internet of Thing, Telecommunication, Manufacturing, Logistics & Transportation
Key clients: Samsung, Toyota, Huawei, Hitachi, Siemens
Side-by-side Comparison: Price & Rate
| Company | Hourly rate | Minimum project price | Employee scale | Clutch rating |
| --- | --- | --- | --- | --- |
| Scalo | $25 – $49 | $5,000+ | 250 – 999 | 4.7 |
| 10Clouds | $50 – $99 | $50,000+ | 50 – 249 | 4.9 |
| Magora Systems | $50 – $99 | $50,000+ | 50 – 249 | 4.7 |
| Nickelfox | $25 – $49 | $10,000+ | 50 – 249 | 5.0 |
| CodeNinja | $25 – $49 | $25,000+ | 50 – 249 | 4.9 |
| Altoros | $50 – $99 | $25,000+ | 250 – 999 | 4.8 |
| Brainhub | $50 – $99 | $25,000+ | 50 – 249 | 4.8 |
| Firefly Agency | $50 – $99 | $5,000+ | 10 – 49 | 4.9 |
Synodus – Cost-effective & High-quality Low Code Solutions 
Most low code development companies in Europe offer from $25 to $99 per hour per developer for a low code project. This can be quite "expensive" for small businesses and startups, as their resources are limited. Because of this, Asia has been growing as the top outsourcing destination in the last few years. Compared to the EU and other countries, Asian developers have the same quality in performance, but the hourly rate is more affordable.
At Synodus, we are one of Asia's leading low code development services, being the gold partners of Microsoft PowerApps, Salesforce Lightning, Sitecore, and Creatio.   
Using low code platforms with an agile approach, we have successfully developed and implemented internal applications, process automation, and custom mobile/web applications for dozens of startups and enterprises. View our portfolio!  
With a competitive rate of less than $25/hr, we aim to become your strategic tech partner, not just a short-term developer. Keeping that in mind, we offer an in-depth consultation, detailed POC, and a no-fog-of-tech development process with thorough training and support afterward.
10 Criteria To Evaluate An Europe Low Code Development Provider  
With so many choices, choosing one can be daunting. Remember that there isn't the so-called best low code development company. The best one is the one that can do the job as you require, match your budget, and is on board with your vision.
Low code partner: Opt for a development provider that is supported by your low code platform of choice
Low code development experiences: A Low code platform can be used for many types of applications. If you want to develop a process automation tool, finding someone with that experience is best.
Industry-focused experiences: This is not a mandatory requirement like the 1 and 2. But it would be a plus. However, some industries, such as manufacturers, logistics, and education, will have fewer use cases than others.
Development process: Some low code development companies might employ the agile methodology, while others follow the waterfall approach. Each has its pros and cons, and there isn't one better than the other. You should consider a provider with the same direction as you to ensure a seamless partnership.
Communication method: This is important if you go for outsourcing. Make sure everyone on your team and their team are on board with the plan. You can also ask them about weekly or monthly deliverables.
Working hours: A suitable time zone will help your workflow be more seamless and manageable.
Offered price: Make sure the price matches your budget. You don't want to be caught in cost-overrun
Maintenance contract: Is there any training after the development? How long will the support period be? Will the maintenance contract be free (for how long) or cost extra?
Wrapping Up 
Make up your mind with our top list of low code development companies in Europe! Yet, you shouldn't rely only on their name, their achievements and their key clients when making up your mind. Having an excellent portfolio is a plus, but there are other criteria to consider when choosing one.
---
More related posts from Synodus you shouldn't skip:
We are sorry that this post was not useful for you!
Let us improve this post!
Tell us how we can improve this post?