We all know that NFTs (non-fungible tokens) are digitalized assets being stored on the blockchain, and they can neither be duplicated nor counterfeited by any other party. Therefore, those can represent one-of-a-kind creations and provide total security as well as ownership. As a result, this feature will make way for a lot of NFT use cases to happen in the past few years.
Investors – especially celebrities and sharks – are cashing out millions, even billions of dollars, to auction for the best NFT and its usage in both the digital and real-life world. And even without the blockchain-related hype, the use of digital assets is countless. From small investments to big businesses, NFT can cover them all in a single system.
To list out all of them can take days, or even weeks. Therefore, this article will provide some of the most popular NFT use cases, along with how people conduct them in their business so that you guys can take the first step into the world of NFT.
NFT Use Cases In Entertainment
The entertainment industry is one of the first profitable businesses that investors and digital creators can rely on to monetize for themselves. Therefore, it is crucial to know some of the most used cases in entertainment that should be mentioned below.
Music
Tons of digital music creators have shifted themselves into music NFTs, as streaming services and blockchain technology grow in size and volume traded. Using NFTs can help music makers preserve and mint tracks, albums and other related creations in a seamless and secured ecosystem, as well as meet the need of both newcomers and veterans.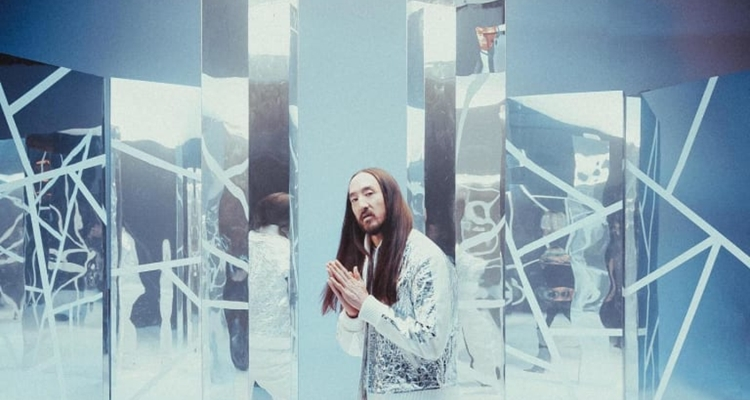 Moreover, the world of NFTs requires no less than creativity, which will be supported by your chosen blockchain ecosystem. This can bring massive benefits to the creators, as they can freely express themselves without having to worry about any conditions as traditional music-related services offer. The appearance of a third party is excluded, which in turn will support the creators in marketing their brainchild much more easily.
The best part of creating music in the world of NFTs is diversity. Besides albums and tracks, exclusive gifts, free airdrops and even concert tickets are included when making music NFTs. This can benefit both creators and audiences, as they can interact and support each other through minting and auctioning.
Fashion
The fact of having fashion-related designs published digitally has become a thing in the last few years. Therefore, when NFTs showed up, their popularity skyrocketed. Collections, avatars and virtual fitting in the blockchain ecosystem are a must when fashion-forward investors and creators have the intention to join the world of NFT.
With the rapid development of Web3 technology, fashion-related NFT marketplaces and communities are sprung up in both size and quantity. As a result, more and more customers see fashion as an opportunity, as the ecosystem will bring many advantages for fashion designers and crypto enthusiasts.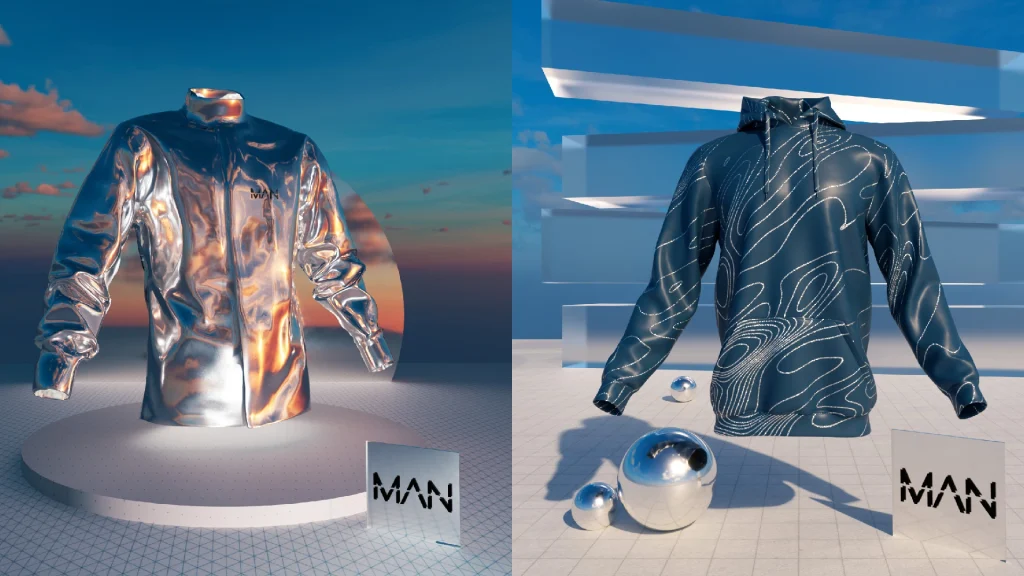 Film
In the last two years, the movie industry has undergone an extensive shift in using NFTs instead of traditional funding, rewards and services. Physical disks and on-site supports are slowly being replaced by digital bonuses and online assistance, all of which are conducted in the world of blockchain, through purchased NFT collections.
We can take the example of Warner Bros and the movie franchise "Lord of the Rings," as the studio excluded the appearance of brick-and-mortar DVDs, and replaced them with an NFT collection. When purchasing, customers will receive exclusive membership programs, build-in rewards and 4K copies of every part of the movie franchise.
Streaming services are also participating in the NFT race. Netflix and the "Stranger Things" TV series are the pioneers. Instead of giving away on-site gifts, this streaming platform provides users with NFT posters of the cast as a reward for completing integrated online missions in the platform, attracting both investors and filmaholics.
And it's not just about PR and marketing. Independent studios and filmmakers are finding NFTs useful in the fund-related criteria also. Recently, tons of potential standalone movies have been wasted; therefore, NFTs give those artistic works a second chance to be publicized. KinoDAO – the project launched by Niel Juuls – is the perfect example of how movie ideas can be put into practice, followed by the decision of NFT movie communities.
Gaming
We all know the booming of play-to-earn games in the last few years. Gamers can totally make a profit just by farming goods or taming pets online, as those in-game items can be traded into financial assets. Moreover, with the help of newly-developed dynamic NFTs, side quests and other related missions could assist gamers in collecting rare rewards that can be auctioned at a competitive price.
Just like traditional games, NFT games can be divided into many genres: casual, racing, strategy, arcade, role-playing and so on. Each will be launched in the chosen blockchain ecosystem, which in turn provides gamers with the required wallet and tokens to play and trade. Moreover, while traditional gaming items can be easily fraudulent, it's not going to happen in the NFT world, as integrated smart contracts can act as copyrighted proof of uniqueness.
Investors and businesses can benefit from cashing out on the NFT gaming industry. This is due to many gaming communities arising and the emergence of NFT gaming marketplaces. Those are the gold mines for cryptocurrency enthusiasts, as they can see the potential of making long-term profits.
If you are an investor, gamer, or both, check out the best Gaming NFT Marketplaces
that are progressing rapidly in 2024.
NFT Use Cases In F&B
Commonly known as the "foodverse," the Food and Beverage industry has undergone significant changes due to the emergence of NFTs. Notable FnB chains such as Wendy's and McDonald's have implemented NFT assets into their services, from simple ordering actions to complicated cooking recipes. Customers can interact with the chosen dishes digitally, which in turn makes way for the traditional rewards.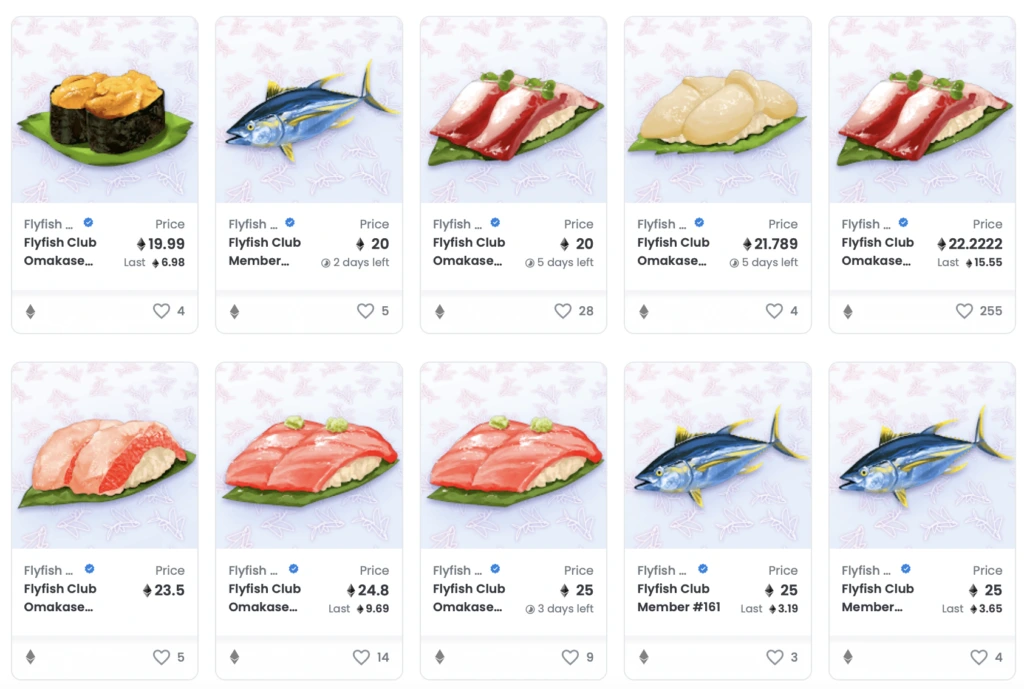 One of the best examples of people using NFT as the source for providing F&B services is the Flyfish Club – the first-ever F&B NFT membership program. Customers can purchase one of the membership cards provided as an NFT, which can be held and tokenized. Also, having this card can help customers gain access to over 10000 square feet of dining sites in New York City, consisting of restaurants, bar lounges, outing locations and lots of F&B-related events.
The wine industry has also participated in the NFT race, as there are a lot of live and underdeveloped projects related to the rarity of wine. We can take an example of the collection of HE-DEVIL wine NFT. When purchasing, customers can receive an exclusive-released HE-DEVIL wine bottle and a signature physical painting and a chance to get a virtual tasting session with the famous TV host Graham Norton.
For more information about Wine NFTs, please visit the collection of 4+ Wine NFT Marketplaces that are expectedly soaring in 2024
NFT Use Cases In Sports
The sports industry – in general – has been slowly digitalized solely by the emergence of blockchain technology and NFTs. International teams from multiple sport-related sections are implementing the use of digital tokens into their merchandise, memorabilia, exclusive tickets and other spectator-center items.
We can take an example of one of the most used tactics in every sports organization: ticketing. In recent years, over half of the spectators have encountered counterfeit and overprized tickets, which troubled fans and sports clubs. Therefore, the appearance of tokenized tickets has greatly changed the sports industry, giving fans more opportunities to purchase and trade as an asset and preventing fraud cases.
Merchandise and memorabilia are two of the most wanted items in terms of sports, and some sports teams are integrating NFTs into those items. Short highlights, shoes, balls, trophies and other exclusive sport-related collections have been digitalized and auctioned in NFT by many sports organizations. Those collections can generate the whole revenue for the team, or be given to charity.
Basketball and football are the most notable sports that have NFT integration. The collection of Stephen Curry with over 2900 NFTs being auctioned has become a discussion topic on the internet for a long time, as the whole revenue will be donated to the "Eat. Learn. And Play" charitable initiative. Erling Haaland's Sports NFT collection was one of the most high-end and expensive collections, which was auctioned at 286 ETH (over $860M at that time).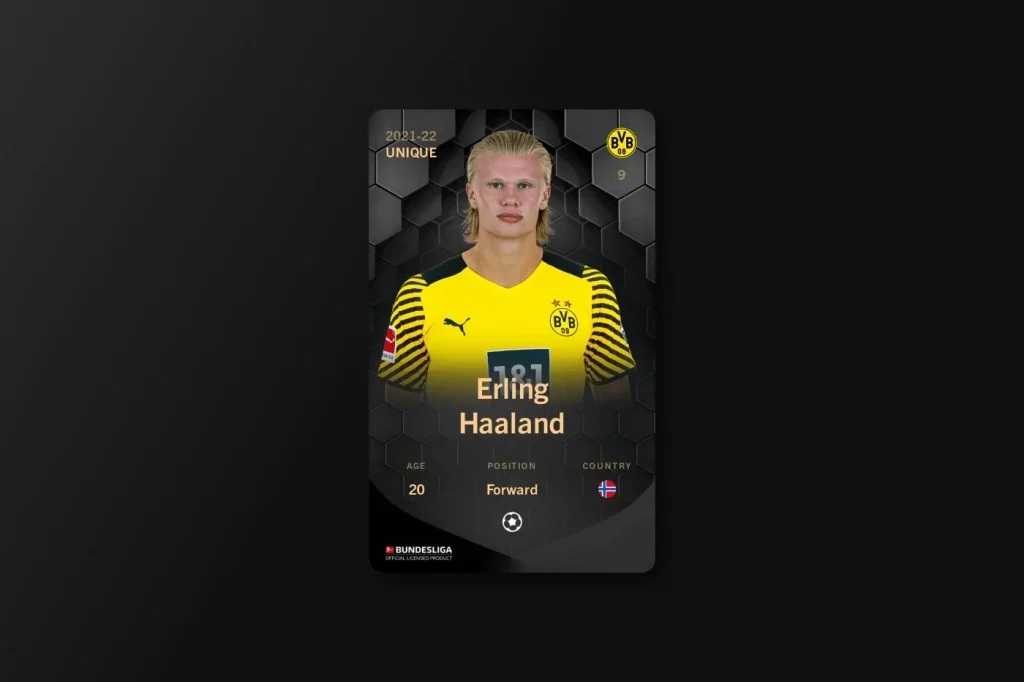 NFT Use Cases In Supply Chain
As blockchain technology continuously grows, so does the development of supply chain management in B2B use cases. There are tons of NFT implementations being used by supply chain enterprises, such as payment services, package scanning, ethical sourcing methods, transparent transactions and so on. Moreover, NFT in the supply chain industry can help B2B companies in the verification of the products right from the start.
To be more exact, there are several milestones for a product to be directly transferred to a customer, each of which can be middle-implemented by an NFT as a way to verify the selected touchpoint. Investors holding the NFT can trade their ownership along with the product's journey until it meets the end user. This lets all business partners know the journey from raw materials to complete products transparently.
NFTs can also help supply chain management conglomerates in data association. In terms of one product, there are tons of related data included, such as the materials formed, product numbers, notes of purchasing, targeted customers, etc. This sometimes can't be fulfilled by just paperwork alone. NFTs solve that problem, as their data storage can be traded and auctioned without worrying about overloading and counterfeit possibilities.
NFT Use Cases in Virtual Real Estate
NFTs have been applied to real estate, mostly the virtual type. This will provide more opportunities for both crypto investors and real estate brokers to bid, auction and hold virtual collections of lands. The NFT virtual real estate marketplace enables users to create smart contracts on-spot and transact virtual properties. Also, those marketplaces should have a wallet connection feature in order to assist the trading process.
Regarding real-world properties, the NFT ecosystem can help investors bid, auction, and hold the acquired assets. Those transactions will be completed in the blockchain, therefore phasing out the need for a third party to conduct them. This will increase not only the transparency and liquidity of the asset, but also the trading process as a whole.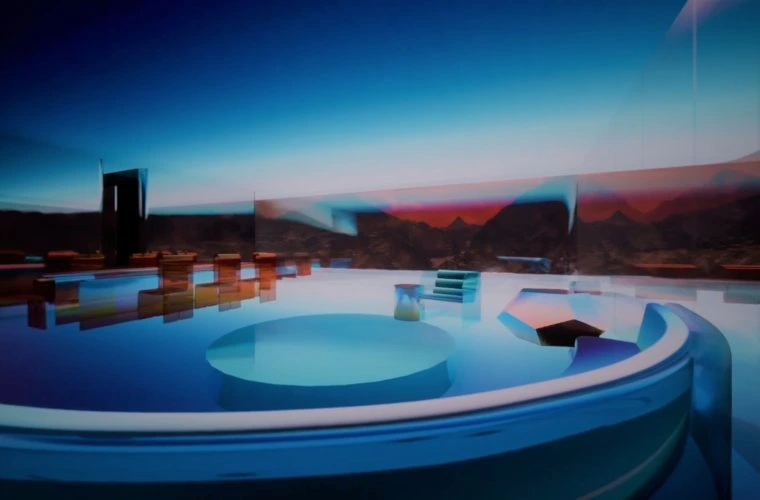 Moreover, the real estate sector has witnessed a soaring effect of fractional property ownership in the last few years. With the development of Web3 technology and the popularity of blockchain ecosystems, NFT-based properties can be divided into multiple tokens, which in turn will attract more investors to purchase a single property simultaneously. Like any other NFT, those assets can be traded, bidden and held to generate passive income.
NFT Use Cases in Financial Services
Financial-based B2B enterprise use cases have become more diverse, due to the emergence of Web3 technology and the development of the blockchain ecosystem. Therefore, it's inevitable that NFTs will be the future of financial services, creating an environment where every monetary-based asset should be traded transparently and safely, canceling the intervention of a government-related party. In other words, financial transactions should be decentralized.
The possibility of B2B decentralized finance (or DeFi) is limitless. We can take the example of CryptoPunk NFT – one of the NFT platforms that enable investors to use the tokens as collateral when needed. Customers purchasing CryptoPunk tokens can transact and hold them (like any other NFTs) or mortgage their digital assets without having a third party. Those assets will return to the owners if the debt is paid, or will be transferred completely to the lenders.
Another example of how decentralized financial services can affect the business positively is the ability to fractionize financial data. The Ocean Protocol – one of the pioneers in creating divided financial information – is helping B2B enterprises with financial data analysis thanks to the scattered ownership feature, which provides access to the whole DeFi database.
NFT Use Cases in Luxury Goods
Because of the rarity and unique traits of NFTs, they can store valuable information from a chosen product, phasing out the possibility of fraud and duplications. Therefore, NFTs have been used extensively in storing and authenticating luxury goods during the last few years. Rare wine bottles, jewelry sets and high-end fashion collections are some of the notable used cases.
We can take the example of "The Chop" – a rare NFT collection of 2016 Napa Valley Cabernet Sauvignon that Yao Family Wines had released. Only 282 assets had been released and auctioned, each of which had been labeled with an NFT for authenticity. Therefore, customers only need to purchase the tokens, and the bottle ownership should be completely transferred.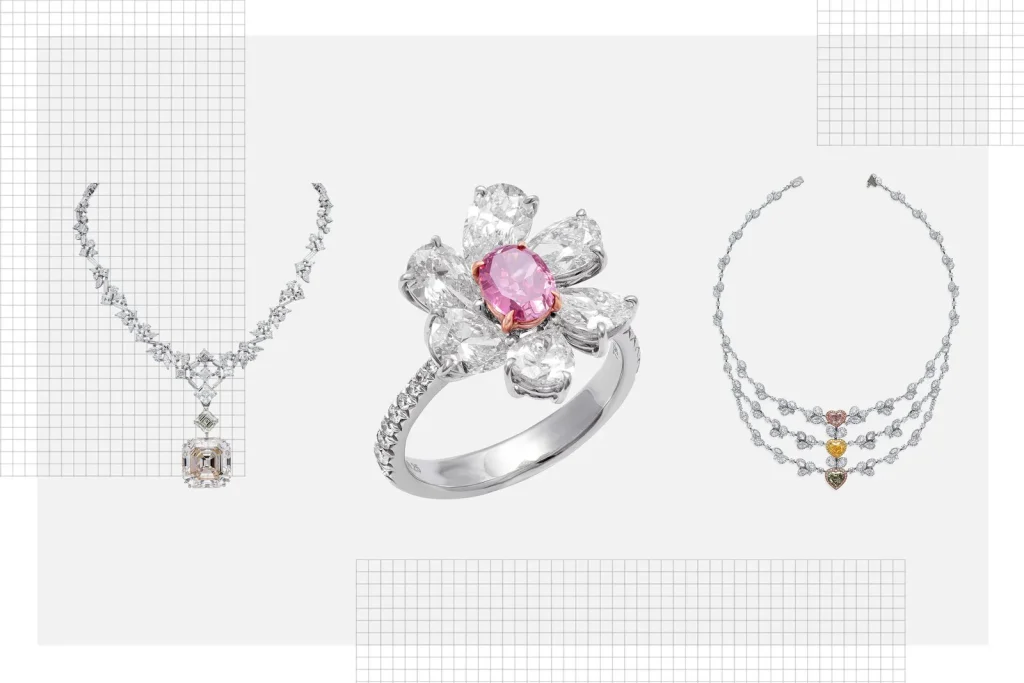 Jewelry sets and collections are also becoming a potential investment for both crypto collectors and fashion-based businesses. As mentioned above, NFTs are proof of authenticity, therefore phasing out the need for laws and other copyrighted paperwork. Purchasing the NFTs means purchasing the ownership of real-life products, which in turn increases the liquidity and transparency of high-end goods.
NFT Use Cases in Healthcare
Recently, healthcare services and related medical products have been tokenized by helping doctors, pharmacists and even healthcare investors track the required medical information when needed, ensuring a faster treatment for multiple patients at once and finding more innovative solutions to a medical problem.
Moreover, using NFTs as the source of healthcare services reduces the possibility of counterfeit encounters. This can be done due to the secured traits of NFTs thanks to smart contract integration. As a result, healthcare services are becoming more efficient for both patients and therapeutic providers, and medical ownership records are completely protected in the chosen blockchain ecosystem.
Also, genetic data and potentially contagious disease information from a person can be stored without the intervention of non-related parties. Therefore, medical centers and hospitals can provide more effective and timely treatment, aiming to eliminate genetic failure scenarios and prevent the genes from mutation.
Wrapping Up
NFTs have seen diverse use cases over the past few years, driven by the growth of blockchain ecosystems and the emergence of crypto communities. In the future, we anticipate that NFTs will expand their utility beyond their current applications in various industries, potentially finding use in everyday sectors as well.
Also, if you have had a burning desire to create an NFT marketplace in any industries, Synodus is ready to help. We got expertise in building both ready-made and customized NFT marketplaces to serve your specific ambitions and needs.
While waiting for the discovery meeting, you can check out our latest blockchain portfolio for better understanding of our services & solutions we might offer to you. Cheers!
---
More related posts from our Blockchain blog you shouldn't skip:
We are sorry that this post was not useful for you!
Let us improve this post!
Tell us how we can improve this post?