NFTs (Non-fungible tokens) have undeniably been talk of the town lately. The NFT market is expanding with new users every day, given that certain NFTs may sell for millions of dollars. This development also significantly changes how we think about photography and its marketplace.
Since 2021, the NFT marketplace for photography started to flourish. A growing number of NFT photographers, collectors, and investors are interested in this digital market, given the millions dollar worth of artworks that have been processed. At the same time, a lot of NFT marketplace development service providers offer a wide range of NFT solutions to meet all the burning needs.
In this article, let's define NFT photography and see how it functions before we examine the list of the finest NFT marketplaces for photography.
Could Photographers Earn More Money With NFTs? What is NFT Photography Marketplace?
Non-fungible tokens (NFTs) are now on a mission to permanently change the current situation, and the photography industry is not an exception.
NFT photos can be both moving and static images of people, animals, places, things, events, and the natural world. Photography as an NFT ticks off all the right boxes: it establishes ownership, fosters originality, and compensates producers.
NFT photographers may post their images to a marketplace for NFT photography and then sell them on the blockchain. On the other hand, investors and collectors may own and keep photographic NFTs once they have purchased them and save them in an online gallery. They may even sell them again in the future and profit from it.
Stock photography and NFT photographs are quite similar. The main difference is that both the NFT investors and the producers may make money from the cryptocurrency exchange market.
So, with NFTs, photographers may generate great income. However, just like any specialty, you must be active on the relevant social media platforms (like Twitter and Reddit) and be aware of the top NFT markets for selling your images.
How Photographers Could Take Advantage Of NFT Marketplaces?
In the NFT market, celebrities like Eminem, Paris Hilton, Snoop Dogg, and Naomi Osaka have purchased works of art for millions of dollars. Conversely, the market also features well-known labels like Burberry, Dolce & Gabbana, Gucci, and Nike. And in 2021, the NFT photography industry produced over $23 billion, up from less than $100 million the year before. NFT marketplace for photography is a flourishing industry and one of the finest methods for photographers to make a career by selling their work online.
The available and potential solutions to photographers throughout this procedure are numerous.
Photographers are allowed to look for curated markets, which ensures that their work will be displayed among other excellent pictures instead of being one of many on an open market.
NFT photographers can opt to sell their works as limited-edition prints, one-of-a-kind prints, or limitless edition works.
As part of the NFT exchange, they can choose to apply copyright laws to the image, which would add value to the buyer as they would then be the sole owners.
Photographers have the option of changing the cost to one that better aligns with their objectives or opting for the usual 10% royalty that they will get from any subsequent sales of their NFT images.
How Could I Sell Photo or Digital Artwork As NFT?
It is effortless to post and sell your photos alongside other NFT photographers on a marketplace for photography. The idea and operation are the same, even if the method varies somewhat across different platforms.
Firstly, you should link your cryptocurrency wallet to the NFT marketplace to prepare for selling your digital artworks and limited-edition photos. Since cryptocurrencies are integral to the NFT market, they are required to create, sell, and process all NFT transactions.
Secondly, you must Create an item. Filling out all the required information is the only difficult part of the procedure. The pricing, a description of the photos NFTs, your complete name, the user name, external links if requested, and more.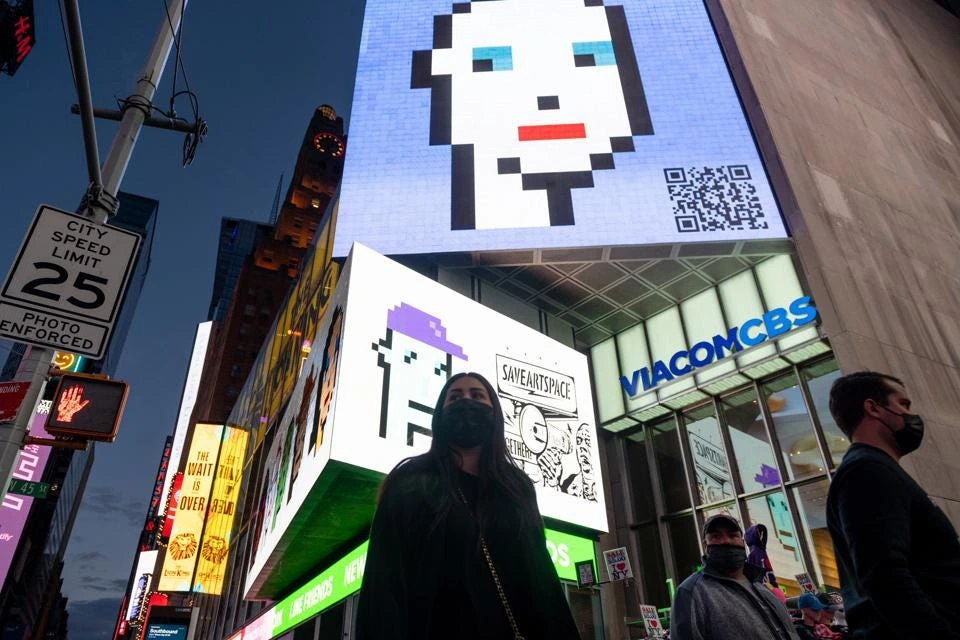 One of the intriguing facts is that some websites in the photography NFT marketplace let free lazy minting of your artwork. In essence, you create your NFT photographs for nothing, and once it sells, you cover the petrol costs. You might be curious to learn how to make NFT and be paid.
However, you may simply stop your NFT if you no longer want it to be advertised on the NFT marketplace. However, this Burn technique requires you to pay for petrol. After the initial experience, minting Non-Fungible Tokens is a simple procedure that you may quickly become accustomed to.
Best 15+ NFT Marketplaces For Photographers To Sell Photos
NFT Marketplaces
Blockchain Support
Fees
Wallet Support
Currency Support
Exclusivity
Royalties
OpenSea
Ethereum, Polygon, and Klaytn
2.5%

MetaMask, Trust Wallet, Fortmatic, and more
Ethereum (ETH)/WETH, USDC, and DAI
Open
Customizable (Up to 10%)
KnownOrigin  
Ethereum
2.5%
MetaMask, WalletConnect, Fortmatic, Portis
Coinbase Wallet
ETH
Open
12.5%
QuantumArt
Ethereum
Unknown
Wallet Support, WalletConnect, and WalletLink Compatible Wallets
ETH
Application Required
Unknown
Foundation
Ethereum
15%
WalletConnect Compatible wallets
ETH
Invite-only
10%
MakersPlace 
Ethereum
15%
MetaMask and Civic
ETH and credit card
Invite-only/ Application required
10%
SuperRare
Ethereum
15%
MetaMask, Fortmatic, and WalletConnect compatible wallets
ETH
Application Required
10%
Nifty Gateway
Ethereum
5%
MetaMask
Credit card, ETH
Application required
10%
Rarible
Ethereum, Tezos, and Flow
2.5%
MetaMask, Torus, Mobile Wallet, and more.
ETH, RARI, WETH, DAI, ATRI
Open
Customizable
Unique One Photo
Ethereum and Binance Smart Chain
2.5%
WalletConnect compatible wallets
ETH and BNB
Open
Unknown
Portion.io  
Ethereum and Palm
No Fee
MetaMask
ETH
Open
11%
Ephimera  
Ethereum
10%
MetaMask
ETH
Application Required
10%
Hic et Nunc 
Tezos
2.5%
Temple, Kukai, Tezos
Open
15%
Mintable  
Ethereum, Immutable X, and Zilliqand Zilliqa
2.5% (for normal NFTs) and 10% (for printable NFTs)
MetaMask
ETH
Open
5-10%
Obscura 
Open
Tux Art 
Polygon
No Fee
TUX Wallet
N/A
N/A
OpenSea
OpenSea enables authors to post their NFT photographs for free and make payments only when such works are purchased. You can do transactions at OpenSea without having any cryptocurrency. So, if blockchain and other technical concepts make you feel a little uneasy, you could find this NFT marketplace to be a good place to start.
You will be free to curate the space you take up on OpenSea in addition to the royalties you may receive from each sale. This NFT marketplace supports self-expression regardless of whether you're a maker or a collector. Finding you on OpenSea is made simpler by creating a personalized page.
Pros:
Several different collections.
Exceptional security.
Royalties and commissions that are competitive.
Cons:
Users might find the process of selecting things from the large collection a bit time consuming.
Quantum Art
One thing you might need to know is that Quantum Art only accept artists on the site. But there are 14 photographers who now registered, and new applications are being submitted every hour. In addition, Quantum Art also has a presence on OpenSea where they offer exclusive images for sale that are worth thousands of dollars.
Although it may seem like a lengthy and tiresome procedure, it enables Quantum Art to maintain its position as the leading platform for NFT photography.
Pros:
Creativity, purpose, execution, and cultural relevance of the artwork are all highlighted.
Working with well-known artists, Quantum releases weekly collections and makes selected art available to the NFT collector community.
New artists may now access the crypto world through Quantum Art.
Cons:
It could give a tedious process to users.
Foundation
Foundation has established itself as one of the more upscale and exclusive NFT marketplaces for photography. You must get an invitation if you wish to join the Foundation. Having friends who are already using the site and can give you an invite is the greatest option.
A Meta Mask digital wallet is all you need to start purchasing NFTs on Foundation. There are no upfront costs, but every time you make a new NFT, you must pay a gas price and for minting. Depending on current petrol price levels, these expenses may potentially reach $40 each shot.
Pros:
Users would have the exclusivity of the artwork they purchase (1:1).
Pleasant user interface and the 24-hour sale.
Cons:
Poor royalties and high commissions
MakersPlace
Since 2018, the Ethereum-based NFT platform Makersplace has been operational. Numerous artists have been sharing their works and editions on the site for a very long time. On Makersplace, you may find images and mementos made by both obscure and well-known artists. Additionally, numerous well-known works of art have lately been sold, including Blvck Lion by JTYauck for more than $3,000.
Pros:
The availability of credit card and PayPal payment options in addition to cryptocurrency wallets.
Cons:
Comparing Makersplace to other NFT platforms, the costs are often greater. Depending on the type of purchases, the website retains 12.5% and 15% service fees.
SuperRare
It is possible to buy limited-edition artwork on the website SuperRare. Digital works of art are created by artists and then tokenized and made available for sale. Since Ethereum powers SuperRare, all of your transactions in this market will be made using ether, which is Ethereum's equivalent cryptocurrency.
Pros:
Genuine NFTs.
Pleasant and smooth interface for users.
The best option: Offer to Buy.
Cons:
Works only with the cryptocurrency ETH.
Require more commission than the competition.
Nifty Gateway
Some well-known creative artists who are well-known both inside and beyond the NFT art community would definitely know about Nifty Gateway and consider it as a home for their creative.
You don't need an invite to sign up for this site. But you must go through a rigorous screening procedure that begins with a survey. It requests a video introduction of you and your job, also inquires about your long-term professional objectives.
Pros:
High artist exclusivity.
Several ways to pay.
Beginner-friendly.
Cons:
Only works with the Metamask wallet.
Rarible
Rarible has a Pinterest-like user interface and a large selection of NFTs. It features video NFTs, metaverse worlds, collectibles, music, digital art, and much more. Multiple-edition NFTs, timed auctions, royalties, messaging, and a customized activity feed for sellers and collectors are further elements of Rarible. Despite being a new marketplace, it has all the essential components required to draw blockchain users, particularly photography aficionados.
Pros:
Economical minting.
There are possibilities for immediate purchases.
Cons:
A freshly developed market.
Unique One Photo
The world's first decentralized NFT marketplace for photographic works is Unique One Photo. This market is perfect for you if you're a photographer seeking a site where there are no commission fees or other surprises.
Additionally, Unique One Photo has a token that members of the community can use. Having a $FOTO token entitles you to membership in the Unique family and the potential participation in community-sponsored events.
Pros:
Artists-friendly.
Several locations market.
Cons:
Market dynamics that tend to change quickly.
Portion.io
Another NFT platform for photography where artists may sell their work and keep 100% of the sales is the Portion.io. Keep in mind that the owner may be found on the Ethereum Blockchain and transferred instantly without the need for a mediator. Because of the abundance of creators and their works offered on the site, Portion's built collector community is exciting.
Pros:
Users of Portion can keep all of their earnings.
With its strategic team and globally certified partners, who offer more transparency and lowered fraud risks, there are no intermediaries engaged in the transactions.
Collectors may manage both digital and tangible works of art using Portion.
The smart contracts check to see if the buyer has enough money.
Additionally, Portion offers protection for its market's expensive items.
Cons:
Art theft and cryptographic art duplication are remote possibilities.
NFT creation and sales are restricted to authorized members.
Ephimera
You may discover OFF/ON Gallery, Urban Street Photo Gallery, #ArtProject, and #womensupportingwomen on Ephimera, among other well-known galleries. Ephimera presents public shows of gallery artists' artwork as a way of supporting them.
The best thing about Ephimera is that they cater to a very narrow market for the general public. No unneeded clutter or irrelevant items. The only digital productions with the fleeting quality are artworks and other works of art.
Pros:
A very niche market.
Available exhibitions are single or limited edition.
Cons:
There is no enforcement of artist-gallery agreements.
Hit et Nunc
Hic et Nunc, one of the largest and most well-known NFT photography markets available, was introduced in March 2021 as an open-source initiative. The platform has a modern, minimalistic aesthetic that is clean-cut. Although some of the features that other markets provide are either absent or in the works, the simplicity also contributes to a straightforward user experience.
Pros:
Hic et Nunc uses proof of stake protocols and the Tezos blockchain to provide its consumers cheap gas costs for creating and trading NFTs.
Compared to other platforms, the overall quality of the artworks looks to be greater.
Cons:
Making a profile requires technical knowledge, which some people could find frightening.
Mintable
Not only digital photography items, more intricate files from more intricate applications are now included in Minitablet's expanded categories. On Mintable, each collection includes a preview image, making it simple to identify which ones are yours. It organizes everything and makes blockchain-wide verification simple.
Pros:
While several NFT markets permit trade of NFTs, Mintable is the only location where you can buy, sell, and mint NFTs.
NFTs are simple to make and list.
Free listings are offered.
Cons:
Excessive transaction costs.
KnownOrigin
KnownOrigin gives creators and artists the confidence they need to share and sell their works. This NFT marketplace for photography adopts blockchain technology since the shrewd and open features, providing solid proof of ownership of digital work. KnownOrigin also employs ether as its coin, much like the other NFT markets that have already been described.
Pros:
Exclusive artwork created by carefully vetted, creative artists.
Cons:
Obscura
Despite being a small one with just a few hundred NFTs made accessible annually, Obscura is known as a distinct platform. Similar to Quantum Art, it runs every four months and uses a procedure to choose the photographers and the image it wants to sell on the site.
Pros:
It supports Tokenary, Ledger Live, Infinity Walle, Ambire Wallet, Wallet 3, and WalletConnect compatible wallets.
Cons:
Similar to Quantum Art, they adhere to a procedure to choose the photographers and the image they want to sell on the site, which might bring tiresome experience to the users.
Tux Art
Tux Art is a newcomer to the scene, but with everything it has to offer, it's going to be there for a while. Despite being a tiny platform with a limited number of NFTs, the images are genuine works of art.
Pros:
There are a ton more pictures of landscapes, national parks, glaciers, and other things from all around the world.
Cons:
Users are advised to buy, sell, and collect on Tux Art at their own risk because it is a decentralized market.
Frequently Asked Questions (FAQs) on NFT Marketplaces for Photography
1. What is the biggest NFT marketplace for photographers?
The most prominent NFT market, with over 80 million tokens and daily growth, is OpenSea. This largest NFT marketplace accepts 150 coins, making it widely available to all users. ETH, USDC, and Dai are the network's native cryptocurrencies on the platform. Additionally, it is a huge advantage since the majority of cryptocurrency wallets are readily accepted on OpenSea.
2. Am I allowed to sell other photographer's art as an NFT?
The answer is that you can sell someone else's digital artwork as an NFT, but you must first obtain permission from the original owner. However, when it comes to exploiting stuff that isn't yours and especially when it comes to earning a profit, you should know that the copyright laws in the United States and Europe are rather tough. So, consider it carefully before starting with this method.
3. What is the most expensive NFT photography sold?
"Everydays: The First 5000 Days" by digital artist Beeple was the most expensive NFT photography sold, fetching $69.3 million at auction.
4. How much does it cost to turn a photo into an NFT?
The cost to turn a photo into an NFT varies widely based on the platform used and associated fees. Generally, it involves gas fees for blockchain transactions, which can range from a few dollars to higher amounts during times of network congestion.
5. Is JPEG or PNG better for NFT?
Either JPEG or PNG can be used for NFTs, but PNG is often preferred due to its lossless compression, which maintains higher image quality compared to JPEG's lossy compression.
Final Thoughts
As the ownership of images became more contested when the globe went digital and the original owners received little to no credit, NFT marketplace for photography need to address the issue. The 15 NFT markets that we mentioned above may represent the potential options that you should consider as they are included into blockchains, guaranteeing transparency and authenticity.
But if you are looking for the finest online marketplaces to buy, sell, and invest in digital artwork by your own way, get in touch with Synodus immediately to get the best advice and great solutions from our committed experts!
---
More related posts from our blockchain blog you shouldn't skip:
We are sorry that this post was not useful for you!
Let us improve this post!
Tell us how we can improve this post?