When mentioning analytics in business, we often think of sales figures and profits, but there is more than that. With retailers looking for resources on how to increase the sales of their retail business, the first thing they should consider is in-store retail analytics. In this competitive market, it is necessary for vendors to have in-store data initiatives to develop business, catch up with customers, and gain insights into consumers and store performance!
In this blog post, we'll discuss the definition of in-store retail analytics, its benefits, use cases, and other factors to consider before reaching a final analytics solution.
What Is In-store Retail Analytics?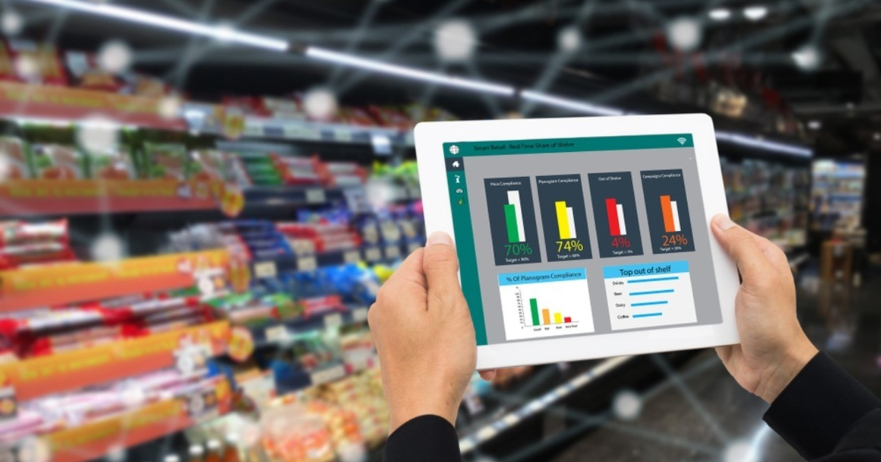 In-store analytics, or in-store retail analytics, is the process of analysing and collecting valuable information about customers while they visit the store. That information will be compiled into customers' behavioural data and turned into meaningful insights for retailers and shop owners. In-store analytics aims to optimize store performance; therefore, stores, malls, and retailing units can enhance customer experience and boost their sales.
Retailers can execute in-store retail analytics with the help of technology. In general, store owners use beacon-attached smart carts, in-store cameras, and Wi-fi systems to see the number of customers visiting the store, how they move around within it, and which areas are visited the most. From that, related demographic data are processed and utilized as chains, connecting consumers and retail stores and depicting buyer decisions.
Benefits Of In-store Retail Analytics Adoption
Check out these five key benefits below to better understand how in-store retail analytics adoption would benefit your business.
1. A Better Understanding Of Customer Behavior Through In-store Retail Analytics
The first and foremost advantage of applying in-store analytics is to give retailers transparent and panoramic insights into customer behavior and evaluate the efficiency of the store's sectors. Through deep, data-driven insights, retailers can tackle particular challenges, namely personalizing campaigns, lowering customer acquisition costs, and improving customer conversion rate towards the brand.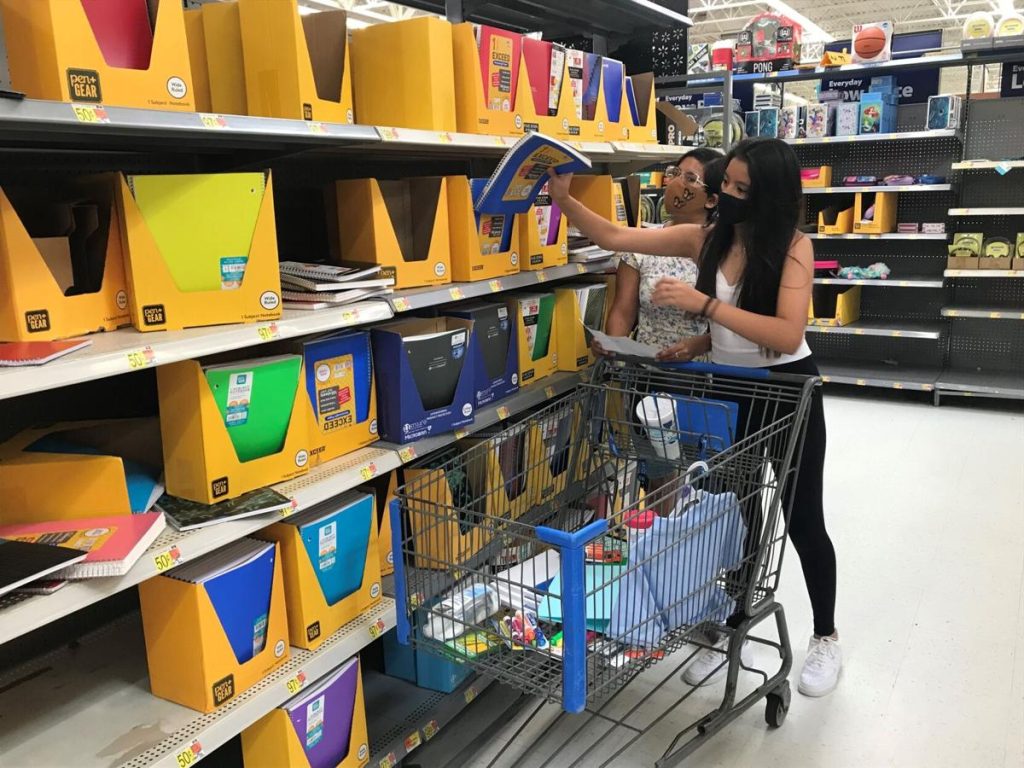 Having a 360-degree view of customers can also help retail distributors improve and upgrade the store's physical layout. They can boost the store's design to guide customers to designated areas or products they are currently pushing for more sales. Moreover, products that don't appeal to customers can be replaced by ones that can gain higher sales for the store. On the other hand, best-selling goods are kept track to know what the best time for restocking is.
Also, a deep understanding of what drives customers to visit the store will help owners and retailers initiate campaigns that could enhance the storefront attraction to passers-by and window-shopping. This method can be seen and is mainly used in malls and individual stores.
2. Tracking In-store Retail Experience
In the early days, in-store merchandising was a sophisticated discussion topic with little to no proper measures to calculate how merchandising decisions fully impact. As the world is in the midst of the 4.0 technology revolution, the online market sector has appeared and has been gaining substantial profit since then.
Consequently, a new trend among customers emerged as they would go to the physical store to research the product and later decide to purchase the effect on the website. Although this might seem to harm the physical performance of the store, shop owners can still use the data collected from those shoppers to boost online sales for the franchise and other analytics for marketing campaigns.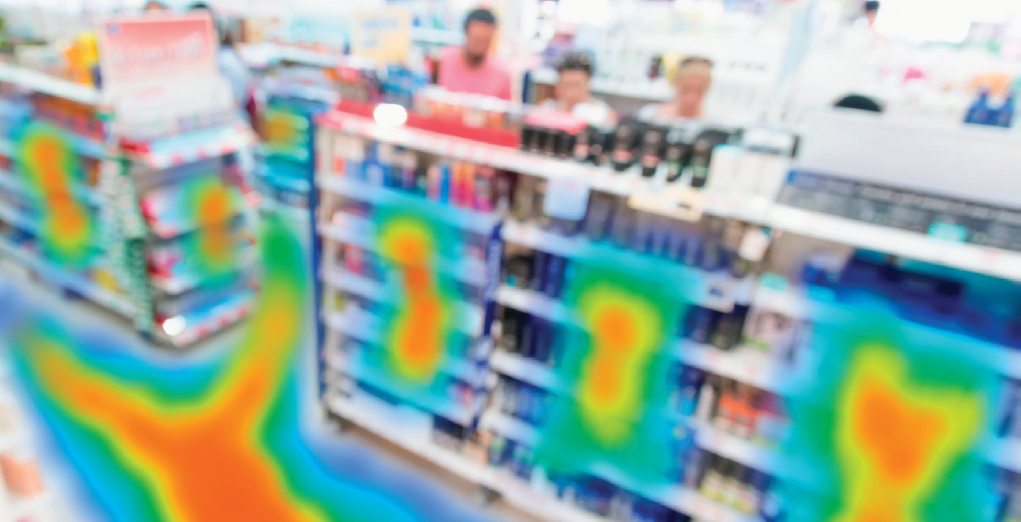 Tracking shoppers' journey of purchasing is a subordinate use case. Speaking of the technology boom, customers can easily find information about goods they intend to purchase on Internet-connected devices and social networks. All omnichannel information is gathered to help buyers decide what, where to buy, and at which price to purchase. Later, buyers could make the final decision that fits their preference most. By analysing which sites and domains they mainly visit for research, retailers can gain an extensive view of their customers, offer them values, and further drive a brand's growth.
Several retailers out there even have already adopted Video Retail Analytics to record customer journey inside the store and then evaluate each buyer's purchasing behaviour using advanced algorithms for better customer experience and comprehensive management in all facets.
3. Better Staffing Decision And Marketing With In-store Analytics
Staff at the store and the marketing department can obtain this advantage once they could receive all the footfall record the marketing attribution. There are critical criteria for retailers to track how the marketing campaign performs and its impacts. They can use specific analytics software to measure the daily volume of store visits, flows of new and existing customers, effects of different marketing methods, placements, and efficiency of specific ads on hit rate and average in-store purchases. Once the retail store managers can measure those indexes and their influence on purchase patterns, they can alter future marketing campaigns if necessary.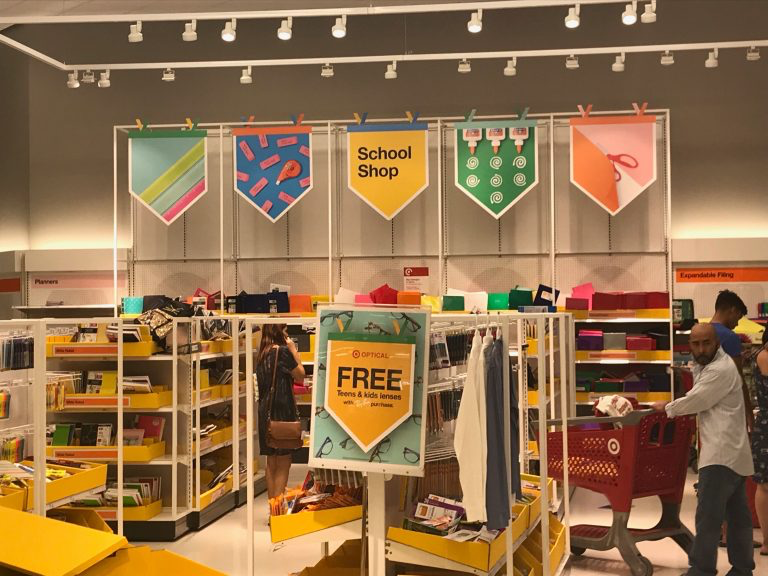 In general business, conversion rates and return on investment index (ROI) are two essential metrics for keeping the circulation of good flow. With the help of in-store retail analytics, retailers can enhance these two enhanced across aspects of business management. Additionally, they can analyze tactics of capturing customer interests or even identify their best-selling items with the help of centric promotions and predictive analytics. What's more, Direct Store Delivery (DSD) retail analytics aid in determining the sustainability of consumer loyalty programs, seasonal discounts, one-time deals, and other similar initiatives you are offering customers.
4. Optimize Operation And Supply Chain Management
In-store retail analytics unlock numerous opportunities for retail distributors, especially those traditionally brick-and-mortar. Other than a profound understanding of the consumer behind the store, in-store retail analytics help optimize the best staffing option, the most appealing layout set-up for stores and malls, and the most effective selling tactics to attract more customers. In other words, in-store analytics improves what is already inside the store by placing featured products in key areas for maximum attention and offering customers a more pleasurable service.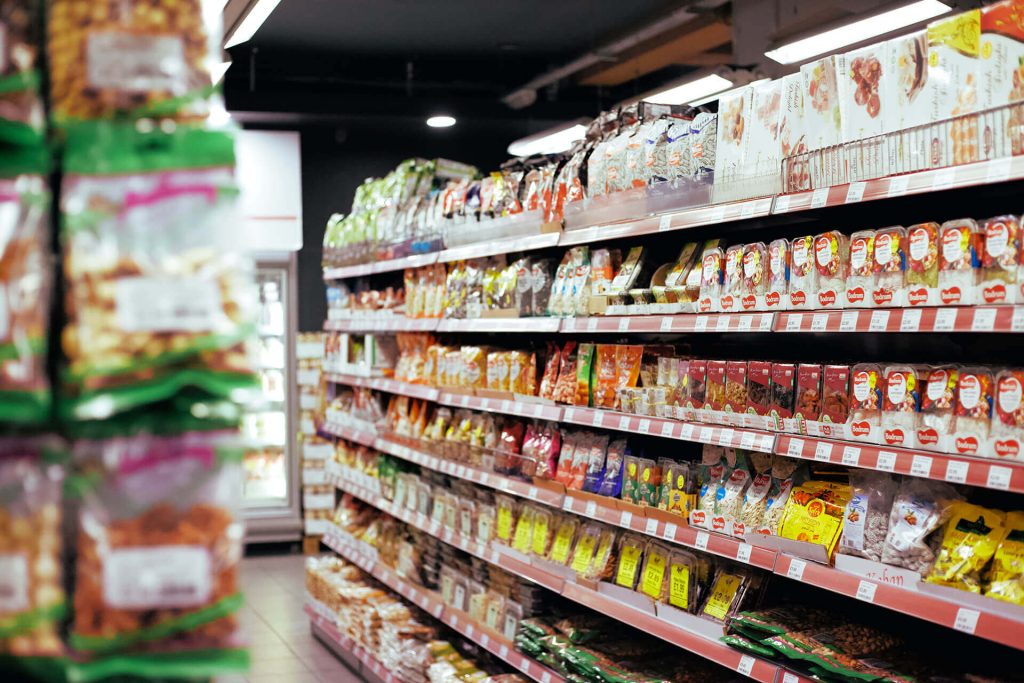 Following the success of those optimizations, retailers can gather comprehensive data and use them for product tracking, quality improving, forecasting more precisely, and managing inventory better in real-time for proper restock. For those individual stores or franchises that offer delivery service, in-store analytics also helps speed up good delivery. The utility of the said method cuts not only unnecessary costs but also contributes a significant impact to final business income.
5. Enhancing Customer Retention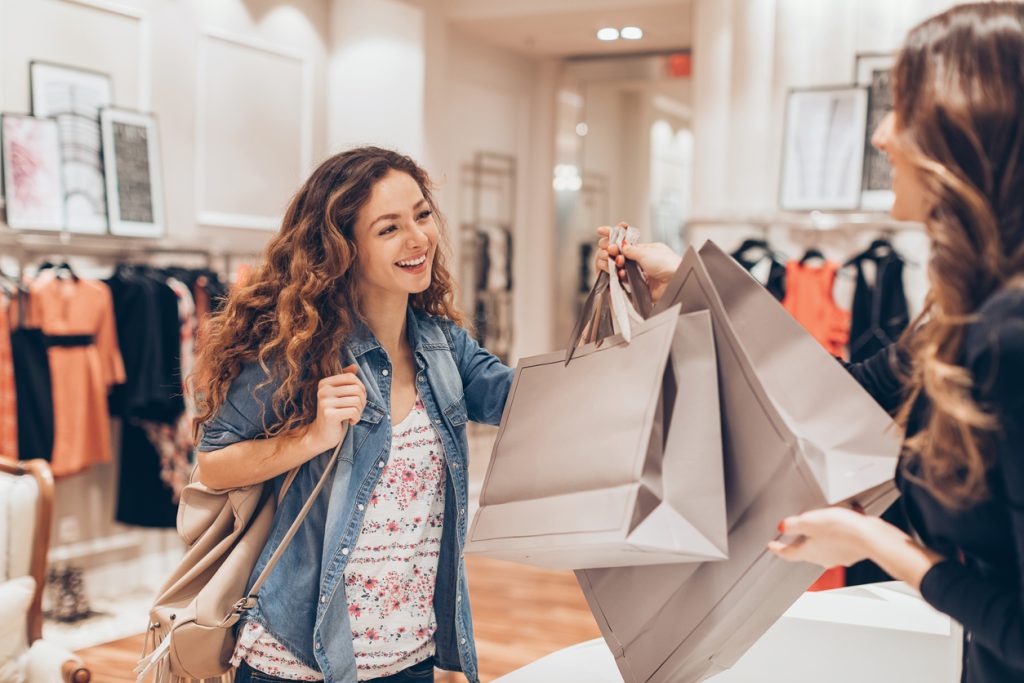 Businesses, regardless of sector, always expect to build up a stable group of loyal customers, and the retail industry is no exception. The integration of in-store retail analytics will give valuable insights into the loyalty group and strengthen their relationship with the stores. With advanced and deep acknowledgment of their devoted buyers, those stores can secure a pleasurable shopping experience for their customers. The responsive recipients shall receive personalized marketing content and item recommendations based on their purchase history and personal preference, bonuses, and discounts. Therefore, it can encourage them to buy more and feel recognized by the brands. Retail stores, in a similar way, gain the trust of the customers and boost their sales.
6. Improving Merchandising
The ability to assess merchandise compliance and efficiency in real time can be one of the greatest benefits of in-store analytics.
Collecting data on various topics of physical stores, including product sales, product placement, pricing, displays, signage, store traffic, store cleanliness, etc. is possible with the cuttting-edge software and mobile devices. Retail managers and boardroom executives may observe and comprehend merchandising on a daily basis as a result of this comprehensive data. Also with beneficial real-time merchandising visibility, brands and retailers can witness customers behaviors in their stores.
7. Effective Inventory Control
Speaking about omnichannel, the new era of retail has greatly increased the difficulty of tracking and maintaining inventories. Because everything is now visible in real time, digital data and analytics allow brands and retailers more control over inventory and in-store supply. A corporation may make far more strategic judgments about its inventory and product lineup when it has immediate access to information like stock turn, on-hand stock, and sell-through rates.
8. Better E-commerce Performance
By definition, in-store analytics refer to gathered information and analysis regarding physical locations. Brick and mortar stores nowadays, nevertheless, are rarely used as standalone sales channels.
Web analytics is the component of any excellent retail in-store analytics programs. It collects and aggregates data on website traffic, staying time, conversion rates, whether customer service was used or not, and other crucial elements to online sales. Web analytics make it far more efficient and effective to connect physical and digital channels because retail is now an omnichannel sales operation.
9. Savings In The Long Run
Increased operational visibility results in significant cost reductions in the retail sector as well as most other businesses. In-store analytics provide businesses the chance to examine every aspect of their retail operations to determine what is and is not working, including personnel, merchandise, pricing, sales channels, and technology.
Retail analytics offer a degree of transparency into these key areas that enables firms to improve what is currently doing a fantastic job generating sales and money, correct what is broken, drop what is hopeless, and add where necessary. When implemented properly, in-store analytics are ultimately a cost-effective investment that boosts performance.
10. Making Future Predictions
Retailers can utilize predictive analytics to see what the future holds. In fact, these retail analytics provide information on consumer behavior and future trends. This knowledge can direct the procedures shops owners to be ready for the next seasons. Their concerns should be the upcomning high demanded goods, anticipation of customer involvement, and more. When you have some idea of what tomorrow my bring, it is simpler to plan ahead.
Importance Of In-Store Retail Analytics
We can notice that the retail industry, under the influence of technological development, is in an apparent need of in-store analytics. Another undeniable fact is that information, or data, has been surging and ruling this new era. More data about given products, companies, or brands and alternatives for buyers equals more intense competition and pressure among retailers as they compete against each other for a more significant market share. Since retail is a customer-centric industry, the more data retailers collect about customers, products, and shopping patterns, the more beneficial the data optimization will be for buyers' shopping experience in the future.
Additionally, in terms of product development, utilizing in-store analytics software and methods helps retailers understand the factors that boost the sale of certain products. It also allows them to dive down into what makes them sell best and whether that trend is likely to continue in the future.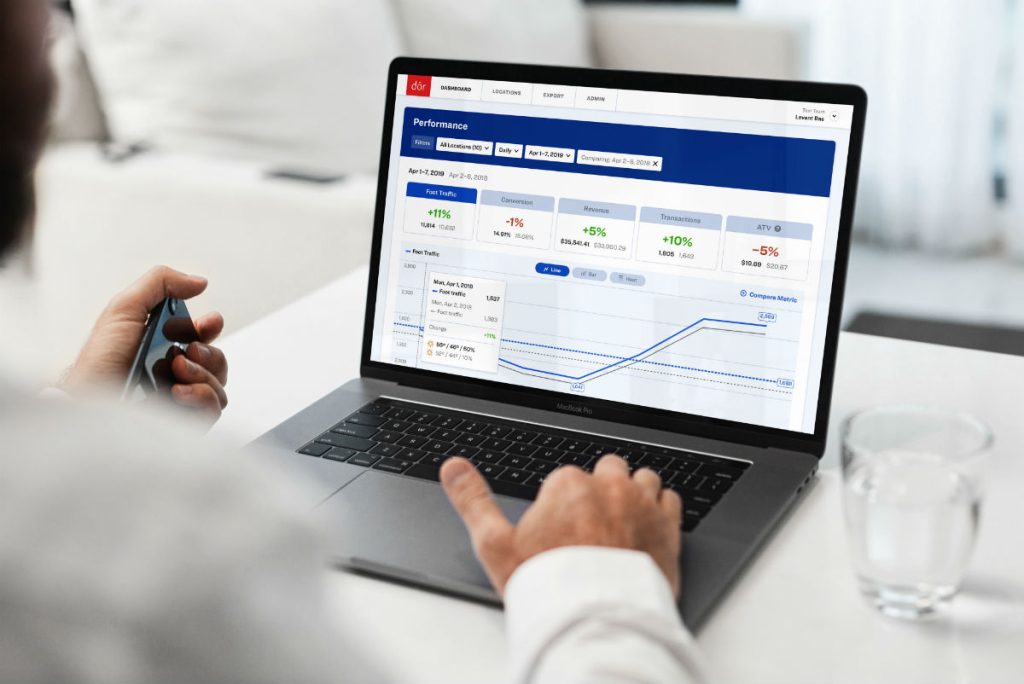 In-store analytics benefit not only mall-located retail stores but also the individual, traditionally brick-and-mortar ones that mainly reside on the streets. Medium and big retailers, who own their digital storefronts, already have a natural advantage in measuring and optimizing the consumer experience. Those advantages raise customer expectations regarding convenience and personalization in physical channels. Hence, to achieve the same level of customer behaviour measurement in brick-and-mortar stores, retailers should also consider integrate technologies into their store.
Those said technologies measure and collect data about the in-store journey, dwell time, conversion rates, and customer loyalty. Then the retailers could use those data for countless operations, security, inventory management, and marketing decisions. In addition, in-store analytics tools provide detailed customer insights from many points in the store and later help make necessary decisions. However, this level of understanding will not be the same as that of digital storefronts due to limitations in physical space; therefore, store owners must take the solution with several considerations.
The Future Of In-Store Retail Analytics
It is undeniable that human beings are living in the era of information. People get access to millions of data streams everywhere on earth in less than one second. But only a small number of them make sense and create specific value. The same thing happens with the retail industry. Retailers expectedly could make better business decisions, improving retail operation efficiency, and delivering a better customer experience thanks to a good use of data.
Yet, they still face challenges in interpreting that data into valuable insights. One of the most significant issues concerned by retailers is the lack of necessary data management skills. Therefore, retail enterprises tend to invest in data visualization software and specific categories of retail analytics. These are data visualization, location-based mobile targeting, in-store sensors investment, and machine learning and artificial intelligence implementation.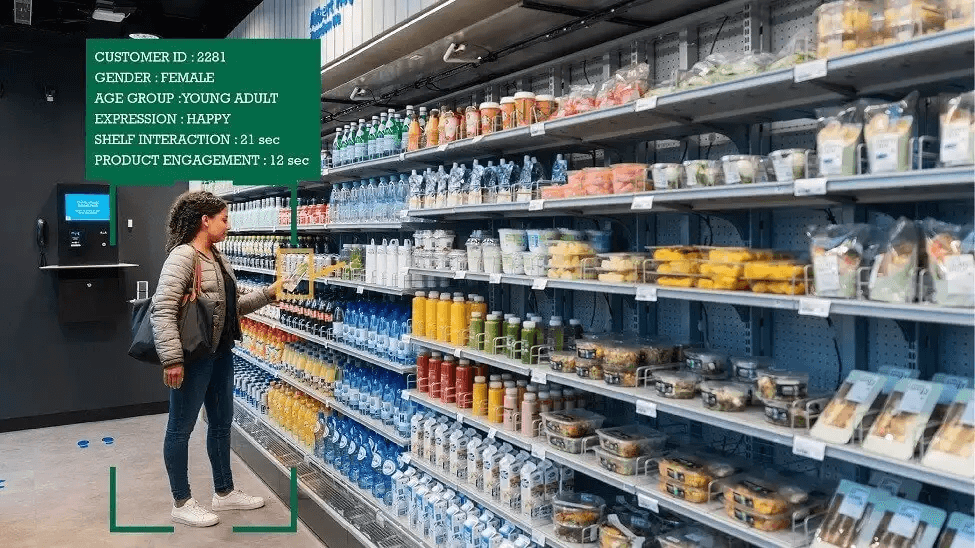 Besides being solely transactional, traditional physical stores will move forward, increasing brand value and consumer engagement. The integration of in-store analytics could initiate the process, which helps to create a highly personalized, advanced shopping experience for customers. It is an essential step for a physical retail business to stay relevant in the time of new technology.
On top of that, brick-and-mortar enterprises and eCommerce platforms shall work together with the installation of new technologies and software in physical stores for data optimization on online shopping platforms. Therefore, data is likely to play a crucial role in providing critical insights into behaviour and trends and suggestions for marketing and sale-boosting tactics. However, entrepreneurs should take care of the privacy in the process of personalization.
It would be an understatement to say that in-store retail analytics and reporting technology will be vital to the future of retail.
Retail data analytics and reporting can assist shop managers in tracking and accommodating visitor flows, optimizing product placement, encouraging consumers to try new products or various brands, and providing a smooth store experience similar to an e-commerce environment. Essential retail analytics tools and reporting technology are also considered for investing since they can gain detailed and actionable insights and deliver desired store experiences for future consumers. Additionally, retailers should promote foot traffic to offer experiences that appeal to the shifting buyer landscape. However, convenience will remain essential, particularly for lower-value or recurrent transactions.
Nowadays, consumers have become more tech-savvy than ever and familiarized themselves with interactive technologies. Retail owners might consider developing more brand-new retail experiences to meet buyers' satisfaction. Machine learning and artificial intelligence can help the staff of physical stores to provide consumers with better customer service and support. These kinds of technologies can be set up in kiosks that automatically collect data from the buyer's purchase list, depicting the relevance of in-store items based on the number of purchases.
As new methods and technology are being developed to aid merchants in better understanding and serving their consumers, the following are some of the major trends in the area of in-store analytics:
Greater utilization of machine learning and artificial intelligence (AI): Retailers are increasingly analyzing and interpreting data from in-store analytics systems by AI and machine learning. Retailers may use this to spot patterns and trends in consumer behavior.
Deeper integration with internet data: Retailers notice a growing level of integration between in-store analytics and online data as the smaller distance between online and offline buying. An in-depth understanding of clients' purchasing patterns may be obtained by combining data from both channels. This data is helpful for retailers when customizing each customer's purchasing experience.
The development of multichannel retail: A seamless purchasing experience across several channels, such as online, mobile, and in-store, is referred to as omnichannel retail. In-store analytics will be essential to support businesses in understanding and satisfy their customers across all channels as omnichannel shopping spreads.
In general, merchants may stay ahead of the curve and remain competitive in today's fast evolving retail industry by utilizing in-store analytics.
Key Factors To Consider When Choosing An In-house Retail Analytics Solution
Once the retailers, whether traditional or modern shops, have decided to assess their stores with analytical solutions, there are many aspects to consider before selecting one. Here are the top 6 key factors for retailers to consider when choosing the ultimate solution.
1. Real-time Customer Data Profiling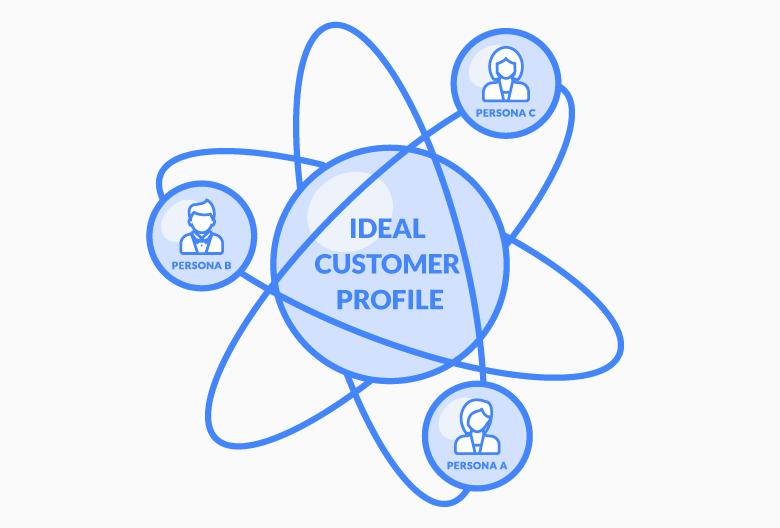 The chosen solution must provide real-time and seamless data capture about the customer. In-store analytics does not simply count the number of customers. It should give retailers basic information, namely gender, age, likes, dislikes, preferences, and style. Beyond that, those data must aid retailers in personalizing omnichannel promotion content – in email and social network newsfeeds – and adopting new trends to secure customer loyalty. In other words, retailers must understand their in-store shoppers like their old friends.
2. Omnichannel Touchpoints And View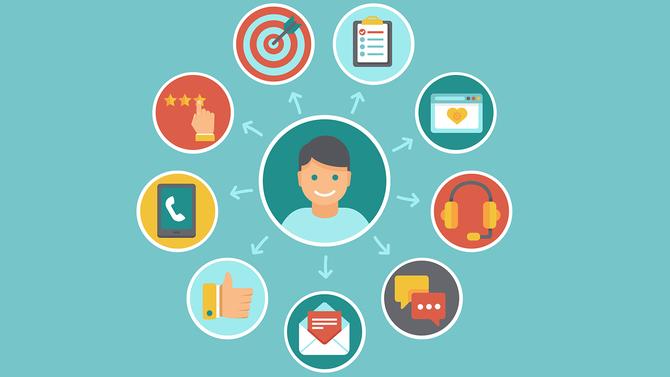 To fully understand customers, retail shop owners need to grasp different attributes of customers with the help of multiple sensors. Research done on a large group of Generation Z buyers, who will soon become the largest cohort of consumers, has pointed out their blended shopping experience. In other words, most Gen Z buyers tend to check products in physical stores to get information before purchasing them on eCommerce domains. This new type of behaviour has established a link between retail stores with electronic platform counterparts and a new way of thinking for data and insights expansion.
3. Accuracy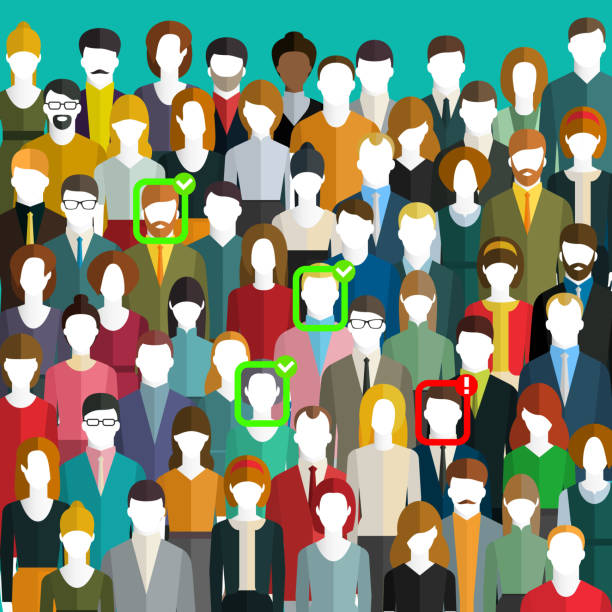 Not every in-store analytics solution has a high level of accuracy. In many scenarios, the customer's behaviour will not be correctly detected and classified by the analytics software. For example, a buyer picking up many goods at first and later returning them to the shelf does not declare the success of merchandising. A child naively adding items to its mother's cart does not mean the mother is in a rush for stocking. Therefore, the higher accuracy the solution can guarantee, the fewer mistakes and misclassification can occur. Also, it is suggested that a standard analytics solution should have a minimum accuracy of 95%.
4. Visual Dashboard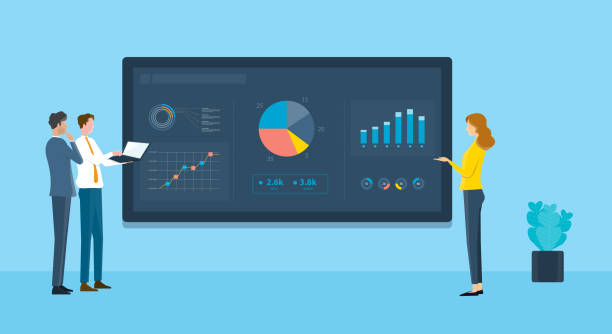 The in-store analytics solution must have a fast and real-time updating function for the retailers. To explain this, we must understand that business-to-customer (B2C) commerce is fast, seasonal, and vulnerable to market fluctuations. Especially in the peak of the sale season, store managers should continually update insights to catch up with customers' demands. By knowing customers' frequency and speed, retailers can take active steps during golden sale hours. Additionally, having sorted real-time data will help retailers to set up stores intendedly and allocate in-store staff more efficiently.
To understand consumers better, a plethora of retailers these days have decided to consider using a wide range of data visualization and visual analytics tools to identify and discern patterns, outliers, and underlying trends in large data sets for data-based & valuable decisions. However, it seems difficult for retailers to make the most out of these tools, especially those in the discovery stage. Hence, you can always rely on a data analytics company like Synodus with proven data analytics experience to assist you. We always here to help you identify what would work best for your business!
5. Information Privacy Compliance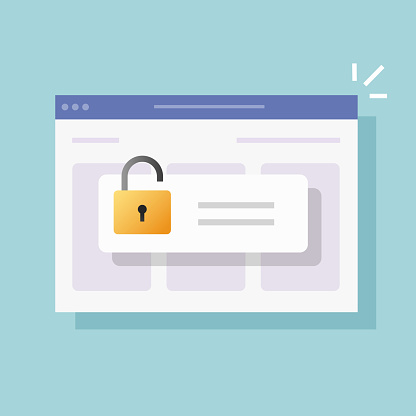 Privacy has been the top concern of many enterprises as many leaks and cybersecurity failures have occurred recently. The consequence of those fallouts is often loss of millions of dollars, operation disruption, and loss of trust and reputation. Regarding the 24/7 cross-channel customer-shadowing method, the privacy and safety of buyers' data are discussed, as this could cause many brands to face serious lawsuits. As a result, retailers must select an analytics solution that assists them in adhering to a strict and transparent privacy policy while harmonizing with opt-in data collecting and marketing initiatives.
6. Smooth Customer Experience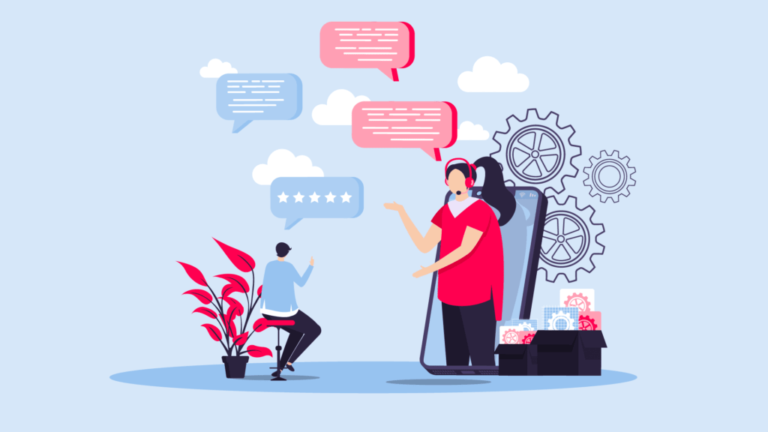 In most retail stores, all procedures take place at a fast pace. As a result, the in-store analytics solution must catch up and withstand all activities inside the store. Data gathering must be convenient and privacy-friendly and should not confuse customers and staff. Customer experience should be the most comfortable, not filled with lengthy surveys, complicated sign-ups, and privacy risks. If stores are equipped with new methods for shopping or checking out, they should be easy to use and helpful toward consumers, not making them overwhelmed by the presence of new technology.
Wrapping Up
In-store retail analytics enables retailers to make informed and data-driven decisions about customers and their shopping experience. It can help entrepreneurs identify any issues or concerns about their customers' in-store experience and suggest ways to improve it.
In today's retail climate, it is more important than ever to ensure that customers get the best possible experience when they visit your stores. Hence, we suggest you follow the guideline and criteria aforementioned to choose the most efficient in-store retail analytics solution for your business!
---
More related posts from Big data blog you shouldn't skip:
We are sorry that this post was not useful for you!
Let us improve this post!
Tell us how we can improve this post?