In a sector where decision-making has formerly been guided by intuition, retail analytics is the method of adopting statistical data and science to support decisions. And when AI and big data are combined, prescriptive analytics retail uses the results of predictive analytics to suggest actions.
Let's get into the key details about prescriptive analytics in retail and its evident applications with real-life examples through this article.
Why Retailers Now Should Move From Predictive To Prescriptive Analytics?
Nowadays, customizing the buying experience for customers is the key. It is more important to personalize services for each individual consumer rather than only catering to the wants of a group of similar customers. That is why prescriptive analytics is acknowledged as being far more scientific than predictive one.
Based on the data gathered, predictive and prescriptive analytics both influence your company plans, but meanwhile the predictive analytics forecasts the most likely shopping trends of customers from a collection of prior consumer behaviors, prescriptive analytics assists you in formulating precise suggestions based on statistical methods and data mining.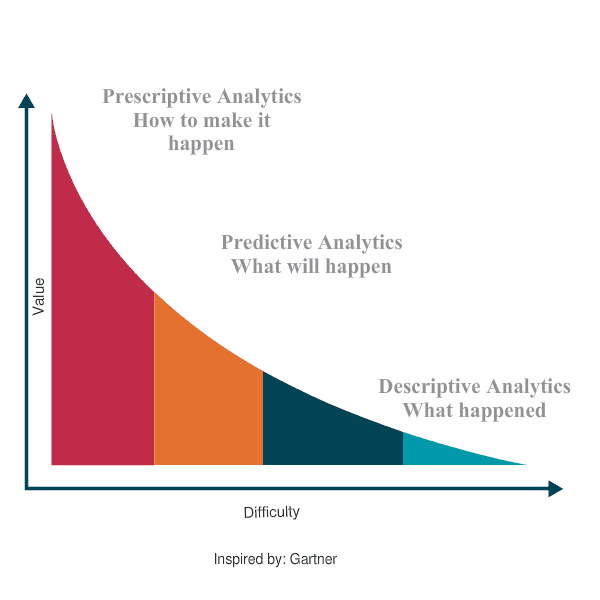 Prescriptive analytics in retail is a more reliable kind of analytics and has begun to play a very important part since it looks further into the "what" and "why" of a prospective future outcome.
A business can also benefit from prescriptive analytics by seeing a variety of options and possible consequences. Prescriptive analytics can adjust its predictions and recommendations as new data becomes available.
6 Uses Of Prescriptive Analytics In Retail
Trade Promotion Optimization
Trade promotions are often conducted weekly with a year's worth of data in mind. When deciding which campaigns to run, which items to choose, what strategic objectives and lifecycle stage of a particular product, you must take into account a number of factors, including merchants, distribution networks, revenue, profit, volume, etc.
Prescriptive analytics may help with the improvement of current trade campaigns as well as the identification of completely new prospects, which are not easy to identify by using conventional techniques.
For instance, a business might have goods that are cash cows and where the emphasis is on profit or a new products that would be introduced with volume and market share as the primary goals. Then the business limitations might include promotional budgets (hard numbers or live accruals), minimum pre- and post-promotional gaps, blackout weeks, must-have weeks, items to promote or not promote together, forward buys, and other factors.
When a trade-promotion-optimization approach is used by retailers, it optimizes the target promotions inside a category rather than searching within a manufacturer. Naturally, both the manufacturer and the store may be modeled jointly, leading to enhanced financial results and the streamlined work process.
Product Price Optimization
The price of your products is one of the most worth-considering factors. You run the risk of losing customers to a rival who is offering the same product for a few cents less. Then prescriptive analytics applications for price optimization can establish the ideal baseline price for a product within a category.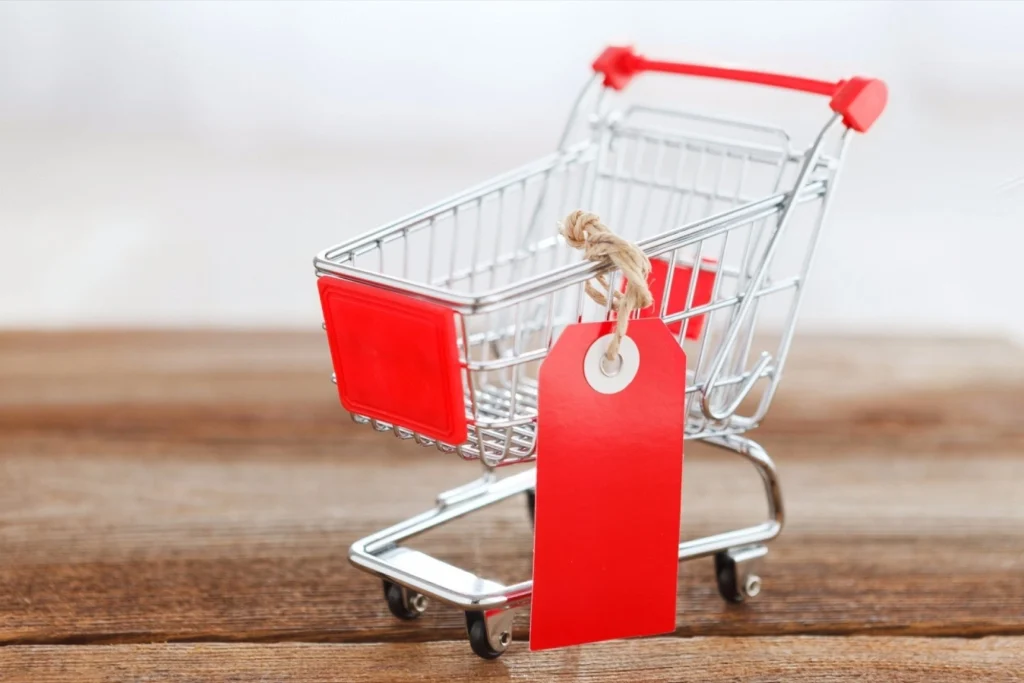 An analytical platform with detailed unit costing and opportunity values can provide clear indicators of potential missed opportunities and how to set prices to ensure profitability. Elasticity curves by category also show how these curves change as the prices of goods that can be used as substitutes.
Marketing Mix Optimation
In today's world of data overload, identifying trends and deciding on the best course of action can be challenging. Because it will be very difficult to determine whether a trend is worthwhile acting upon. If your target is to optimize the marketing mix cost-effectively, you must use prescriptive analytics. It enables you to base your judgments more accurately on your company's objectives and targets.
Prescriptive analytics provides a great opportunity to apply this for more effective marketing. It is accomplished by assisting you in visualizing the connections between the causes and effects of various marketing investments and activities. Your projection of the routes is supported and will best suit your business's present growth trajectory.
If your business is a start-up, it may be better to have a marketing mix that gives low-hanging fruit as soon as possible because you urgently need money. Long-term revenue effects, though, might not be favorable. 
Here is one evidence of how prescriptive analytics retail can be used to model the marketing mix. Using Google AdWords, Facebook, Twitter, and LinkedIn as an example, paid advertising mix can be optimized for diverse audiences and messages. This data can be used in a manufacturing paradigm as a resource with a defined variable cost and yield (clicks) over time because each of these channels reports on cost per click/impression over time.  
An effective marketer will be able to transform those clicks into money, which ultimately enables the prescriptive data to optimize the spend in order to increase the money.
Customer (and Vendor) Contract Negotiation
Trying to negotiate with several suppliers or customers at once can be difficult, especially if you want to get the greatest deal and stay out of trouble. You can streamline the process and make judgments that are supported by data by using data analysis.
It is possible to utilize the same methodology that was used to determine the baseline product pricing when negotiating contracts with consumers and suppliers. The precise unit costing and opportunity values provided by the platform can be used for more than simply resources or goods. These powerful features are available for suppliers, customers, channels, regions, etc.
Many users of prescriptive platform has discovered that some of their most strategic customers had limited or even negative profitability when their true cost of service was broken down per customer. Analysis of customer justifications develops into a very effective contract negotiation tool.
In order to increase the number of win-win agreements, the same approach is frequently used to vendors. This is done by selecting the terms that would have the greatest influence on business profitability and the least impact on supplier costs.
Product Assortment Optimization
You must require solutions that are capable of assortment optimization if you want to fully take the initiative and manage these insights. Since acquiring better data is a never-ending process, better data means better judgments, and the AI-powered, data-driven assortment optimization aims to set the standard for others to follow.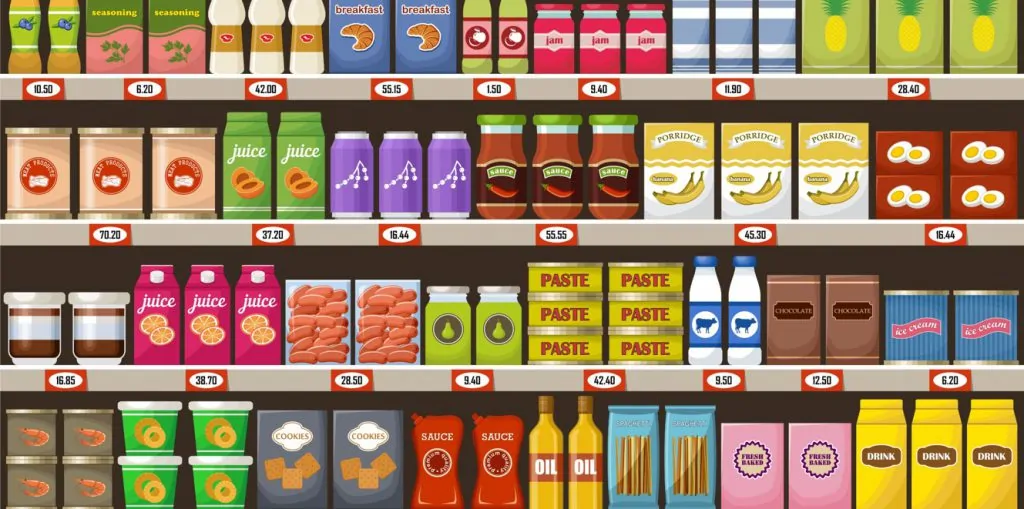 Prescriptive analytics has been utilized in retail to enhance the optimization of product assortment. For instance, a telecom provider examined the product selection at their retail stores. In order to optimize the overall value to the business, their corporate users are assisted in determining the ideal configuration of premium, high end, mid priced, and low priced tablets and phones. The approach supported portfolio management, which included deciding when to launch new phones and retire old ones, among other things.
Inventory and Order Management Optimization
Inventory calculations first appear to be rather simple. But for them to work, a lot of data is needed. When determining inventory levels, businesses take into account a variety of factors, such as demand variability, forecast accuracy, lead time variations, service levels, and more.
Even though most businesses utilize spreadsheets to optimize their inventories, most don't like this tool. A specialized optimization solution is needed to manage this data in a setting where you can readily model various inventory regulations and their effects. And the application of prescriptive analytics has brought up several notable advantages:
A 20% (or more) decrease in instances of being out of stock
Lowering stock levels and possible service risks
Lowering the prices
Increasing effectiveness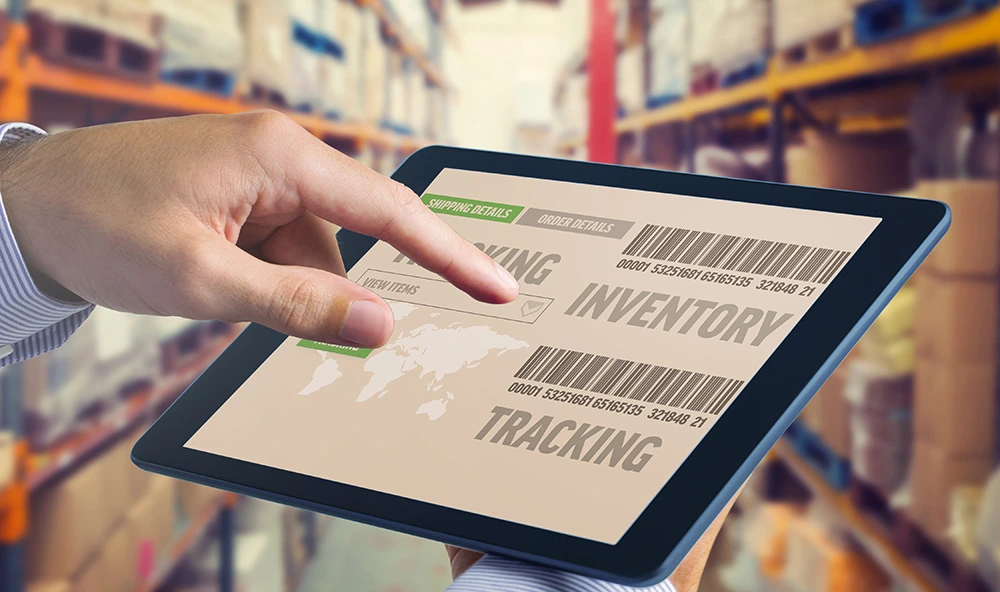 Meanwhile, about the order management, the difficult procedure of managing a warehouse is particularly well-suited for prescriptive analytics tools like mathematical optimization, due to the last-minute modifications and complex operations.
For a while now, businesses have used mathematical optimization in their warehouses and the ways they have carried out so far are:
Identify the best place for a specific product and the ideal inventory levels;
Establish the optimal pallet stacking arrangement;
Schedules for warehouse workers should be optimized;
Increase picking path length and order picking efficiency;
And their beneficial results include:
Increases in warehouse capacity of 15% or more;
10% or greater increase in productivity;
Simplified fulfillment processes

Wrapping Up
Prescriptive analytics retail is still considered as a relatively new area of data science. But in comparison to descriptive and predictive analytics, it goes even above and beyond. Prescriptive analytics displays logical solutions to a problem and the impact of those answers on expected trends.  
It is crucial for firms in the modern world to apply prescriptive analytics in retail. It helps businesses reduce their risks while also giving them a competitive edge to surpass their rivals. Although there are difficulties, the effort is worthwhile in the end.
If you are still confused about driving your business growth with retail analytics, contact Synodus now as we are excited to help!
We are sorry that this post was not useful for you!
Let us improve this post!
Tell us how we can improve this post?