By finding patterns and trends in massive volumes of data, business analytics assists companies in making better decisions to enhance performance and one of the most powerful techniques to gain insights from customer data is descriptive analytics.
This article will cover the purposes of using descriptive analytics in retail with some approaches to maximizing its effectiveness and provide practical use cases of this most basic marketing tool.
Descriptive Analytics Explained
The majority of businesses gather enormous volumes of data. However, the information they collect is nothing without having the analysis phase.
Take this as an example, when looking at hundreds of individual sales transactions for the most recent quarter, it is impossible to determine the average customer spending level or if overall sales were greater or lower than in earlier quarters.
So the first step in making sense of unstructured data is descriptive analytics. In order to have a better understanding of the current situation of your business, it frequently employs elementary mathematical processes to provide summary statistics, including average revenue per client. You may use it to learn more about the tastes and behavior of your customers as well as about your rivals, or figure out how visitors interact with your website and plan out their purchasing process.
Companies can employ additional sorts of analysis to look further into the origins and effects of trends after they have been identified.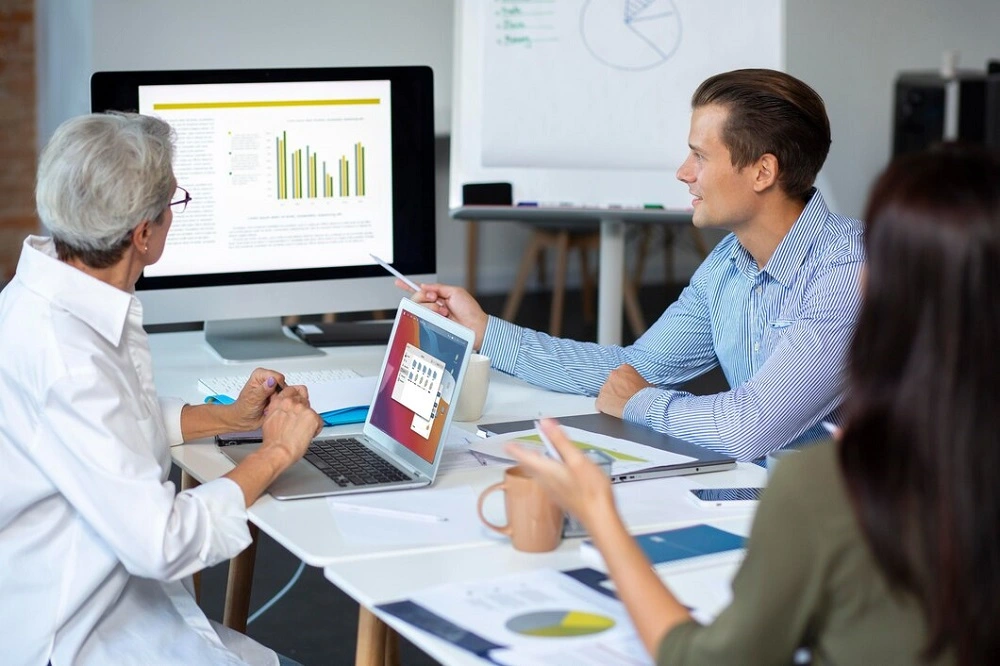 How Does Descriptive Analytics In Retail Work?
Data analysis requires businesses to first gather and group up raw data from multiple sources, then transform it into a standard format for analysis. The 5 steps you need to take to produce your own descriptive analytics are:
Step 1: State business metrics
Step 2: Identify data required
Step 3: Extract and prepare data
Step 4: Analyze data
Step 5: Present data
Data intelligence, a collection of methods and tools for acquiring and analyzing data, is used by many enterprises. After that, basing on the findings, they form judgments and create plans of action. Some other organizations use spreadsheet formulas to do simple descriptive analytics on the pooled data, then get the results for KPIs and other statistics.
Why Is Descriptive Analytics Important For Retailers?
Retailers may gain a deeper insight of their consumers through descriptive analytics. It provides information about the target audience, their needs, and how they interact with specific website.
Moreover, with the help of descriptive analytics, you can learn more about the factors that influence website visits and what users do once they arrive at your site, helping you to enhance their user experience.
Having a better understanding of target customers' preferences, recognizing patterns in their activity and delivering content that will speak to them are the potential results when using descriptive analytics.
What Does Descriptive Analytics Tell Us?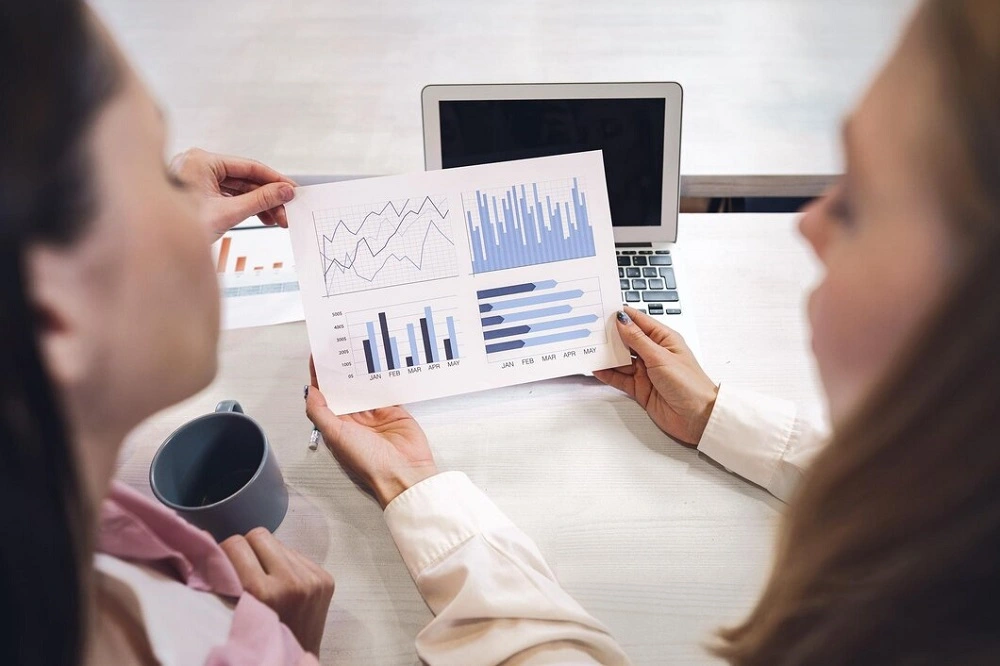 The performance of a company is vitally informed by descriptive analytics. You can find examples of descriptive analytics as the business reports, financial metric with KPIs, data about engagement on social media, and survey information.
Businesses use it to compare their performance to that of other organization and monitor their development over time. It offers the following information.
Current business performance: Businesses may keep an eye on key indicators for people, teams, and the entire company. Descriptive analytics, for instance, can monitor sales per account representative, sales of each product line, or overall sales income for the organization over time.
Historical patterns: By contrasting measurements from several time periods, businesses may monitor their progress. Companies might, for instance, calculate quarterly revenue growth as a percentage and display the historical trend in charts to assess sales growth.
Talents and weaknesses: Businesses may use descriptive analytics to assess the effectiveness of various business units based on indicators like revenue per employee and costs as a proportion of revenue. They might contrast their performance with industry norms or publicly available information from other businesses.
What Are Some Of Descriptive Analytics Tools?
There are several descriptive analytics tools and applications available. To learn more about your consumers' behavior, here are some techniques that may be used in conjunction with one another.
Google Analytics: With the help of this effective tool, you can monitor important website statistics like bounce rate, conversion rates, traffic sources, and more.
Google Search Console: In order to make any necessary modifications, Google Search Console enables you to track the terms that have driven traffic to your website in real time.
Mixpanel: This tool offers detailed information on how users interact with your website. Additionally, it provides information about how visitors utilize their own gadgets while there.
Segment: You can track client visits from all channels and devices with Segment. Additionally, it provides you with information on the origin of visitors and the activities they engage in while on your website.
Other AI tools: For descriptive, predictive, and prescriptive analytics, there are many choice of AI technologies available.
Examples & Use Cases of Descriptive Analytics In Retail
One of the biggest retailers in the world, Walmart, has been enhancing the shopping experiences of its consumers by gathering enormous volumes of data from several sources and applying descriptive analysis in retail.
Walmart tracks consumer buying trends and preferences to enhance product suggestions and inventory control, among other things. In order to enhance sales and profitability, the firm also uses data to optimize its pricing strategies. It does this by identifying the best price points for a range of items.
Descriptive analysis is also used to improve the Walmart online shopping experience. The business may provide specialized promotions and discounts by gathering and analyzing data on client behavior and preferences.
Walmart has used descriptive analysis to increase efficiency, save costs, and improve the consumer experience overall.
FAQs
1. What is descriptive analysis in research?
Usually, descriptive analysis is the first step when carrying out study findings. It gathers and breaks down the information, opening the door for more investigation. Statistics like changeable average values and the frequency at which particular values occur may be produced using it.
2. Descriptive vs predictive vs prescriptive analytics. The difference?
Using descriptive analytics provides a better method to assess the company success thus far by looking at what has previously occurred in the industry. In contrast, predictive analytics makes use of past data to estimate potential future events and the effects of various scenarios on the firm.
Final Thoughts
We can see that descriptive analytics in retail is essential and beneficial to every business. It may be carried out using commonly available tools and doesn't need a thorough grasp of analytical or statistical approaches but still gives reasonable responses to a lot of the often-asked questions about the company performance, helping to identify which areas that need improvement.
If you want to apply descriptive analytics to get deeper insights from the data and boost up your business performance, contact Synodus experts to get the best advice and receive the most suitable solution!
---
More related posts from Big data blog you shouldn't skip:
We are sorry that this post was not useful for you!
Let us improve this post!
Tell us how we can improve this post?