A website is extremely important for an eCommerce business since it's the only way to showcase your products. Yet, millions of them are on the internet right now, and the competition is getting more intense. So, to outshine and impress your visitor or to rank higher on Google, there are a few eCommerce website development requirements that every business should follow.
1. Reliable And Secure Website
Reliability and security are the most essential requirements for eCommerce website development. Customers must feel secure when entering their credit cards and other sensitive personal information when checking out. An unreliable process can make them turn away, and you lose a customer.
So how do they know it? Well, web browsers notify users whenever they visit a site that lacks an SSL certificate, as shown by the subdomain "HTTP." This alone may deter customers from visiting your online business. A protected website has several advantages for business owners. It can safeguard them against cyber-attacks, data theft, and other hazards.
For eCommerce, digital storefronts must always be operational unless they are under maintenance. In reality, the uptime – when your shop is available online – should be at least 99%, while downtime – time for maintenance, system issues, and so on – should be less than 1%.
2. Build A Web That Loads Fast
Customers are so used to these quick experiences that they expect every other website to be the same. Google recommends that online pages should take at most 2 seconds to load, which has been the objective of all eCommerce shops.
Understanding eCommerce hosting and selecting an appropriate solution can address many security, performance, and stability concerns.
If you don't want to deal with these technological issues, you may use a SaaS (Software-as-a-Service) platform such as Shopify or BigCommerce. These systems will handle all aspects of hosting, optimizing these to help your web load faster and allowing you to concentrate on sales and goods.
3. User-friendly Web Design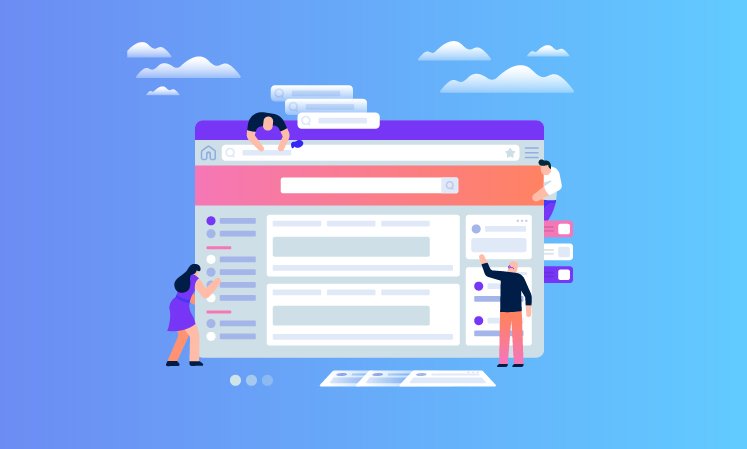 You can experiment with your shops in a variety of ways. However, remember that usability should be carefully considered among other eCommerce website development requirements.
One of the top reasons for the high bounce rate is complicated navigation and information. It's like when you want to search for a location, but the map is too confusing. User-friendly designs make it easier for visitors to navigate, explore items, seek information, and check out. Furthermore, it engages people with pleasing visual displays.
It is critical for a contemporary eCommerce website to:
Clear layouts that are not difficult to understand and an easy-to-find navigation menu
Use eye-catching hues that are neither too dull nor too unusual.
4. Build High-responsive Mobile Pages
Responsiveness implies that your online business can adjust to a wide range of screen sizes, allowing you to provide pixel-perfect experiences to your clients regardless of the devices they use (laptop, phone, pad or desktop)
Before we go into the specifics, consider the following statistics:
A non-responsive design is cited as a significant factor for users leaving a website by 73.1% of web designers.
The #1 cause for a website redesign, according to 53.8% of web designers, is "not being responsive on all devices."
Switching to PWA (Progressive Web App) may improve mobile loading sites, allow offline purchasing, and enable web push notifications. As a result, PWA is another excellent option to capitalize on user experience.
A well-designed SPA (Single Page Application) can also potentially engage your clients and increase your earnings through your smartphone.
However, SPA and PWA can be costly and take time to develop but having them can significantly increase your competitive advantages.
5. Strong Backend To Support Operation
A reliable backend is paramount to the success of a website; it's not just the eCommerce website development requirements. The backend will handle how your website works, user management, update distribution, and security duties. The backend functions include:
Conducting and calculating results.
Transmitting the response back to the consumer.
Retrieving that information.
Executing analysis.
Storing it in a database.
The user needs to get a quick answer when the backend is unreliable or faulty. The user can be anyone (a CEO, a manager, a field worker, or even the actual customer). They have their own set of demands and expectations. A solid backend guarantees that their needs and expectations are delivered immediately and without delay, no matter who they are.
6. Fast Checkout Process
When individuals have decided to buy anything, the first sign of delay might drive them to frustration. Customers place great value on making purchases from your online business without signing up for an account. This is because of the convenience it provides them.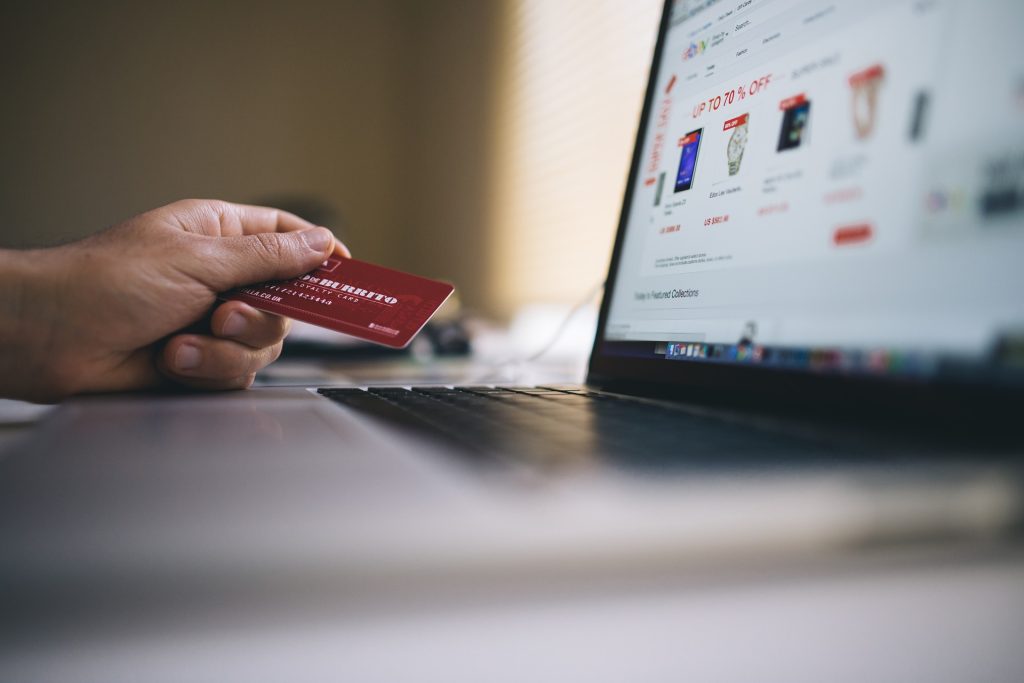 Give them the option to check out as a guest, which will require them to provide you with their payment information, their email address for confirmation and a digital receipt, and where they would want the item delivered. Many websites ask people to sign up before payment. This is only optimal if you are an eCommerce Exchange Platform (eBay, Amazon). Pay close attention to any possible roadblocks that may arise throughout the checkout process on your website. The checkout page is of utmost significance for increasing conversion rates and decreasing the number of customers leaving their shopping carts. 
7. SEO-friendly Web Development
SEO optimization can be simple as adding keywords to the material you publish to the website, meta information to pages — titles and descriptions — and pictures. Many professionals overlook that buyers may discover you through picture search, but only if you provide 'alt' descriptions with your visual material.
Another item that many businesses need to pay more attention to is employing an SEO expert in the early phases of eCommerce website creation. At the absolute least, the website should debut with all the needed meta tags. Still, an SEO professional may also assist you with organizing page structure and internal linking, developing a content strategy, designing a mobile-friendly design, increasing loading speed, and other critical features.
8. Integration With Marketing Tools
This eCommerce website development requirement is essential for analyzing the performance of your web. Aside from revenue and sale volume, you should also be aware of average customer value, conversion rate, opt-in email rate, internet traffic and cart abandonment rate.
The most widely used analytics tool, Google Analytics, may help you assess SEO success, analyze diverse consumer sources, and identify your most popular web pages.
As your company expands, you may integrate additional data instruments to take advantage of AI and big data analytics for a more in-depth look at your customers.
9. Integration With Data Analytics Tools
This ecommerce website development requirement is vital for determining the next step in the performance of your website. Aside from revenue and the number of things sold, there are a few more indicators to be aware of. Examples are average customer value, sales conversion rate, opt-in email rate, internet traffic, , and cart abandonment rate.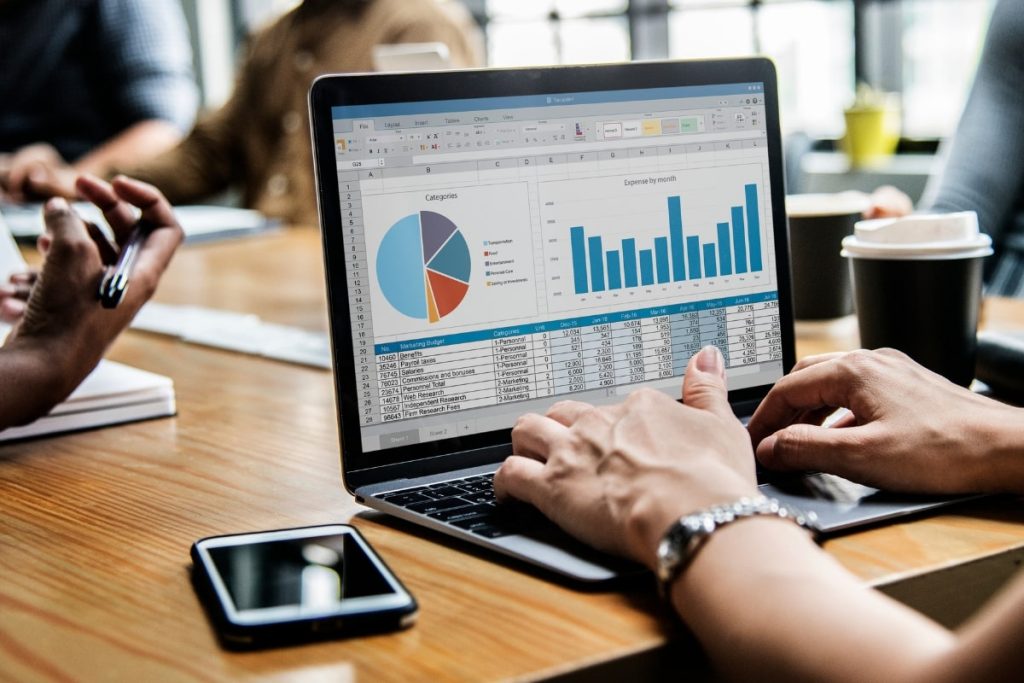 Google Analytics, the most widely used analytics tool, may help you assess SEO success, analyze diverse consumer sources, and identify your most popular web pages.
As your company expands, you may integrate additional data instruments to take advantage of AI and retail data analytics for a more in-depth look at your customers.
10. Enhance Your Product Recommendations
Recommending the appropriate item at the right moment can help your sale better. Customers are 91% more likely to buy from businesses that provide items that are relevant to them, and 80% regular purchasers only buy from brands that offer customized experiences.
One of the most practical ways to enhance your recommendation algorithm is to learn the art of cross-selling. To make it simple, we have always seen those product bundles in online stores. You add to card a sweater, they suggest a hoodie. If it's a summer dress, they suggest a tote bag.
11. Improve Your Search And Filtering Tools
People use the search bar on websites that do not sell anything, and if yours does, it should indeed have sophisticated search capability. A visual search, for example, is a sophisticated feature in which customers may submit a picture of an item they want, and your search engine will attempt to identify a product that is close, if not identical.
Users should only browse categories if they need to know what they're searching for and need some ideas. In other circumstances, a simple search will provide the desired product in only a few clicks. Because some consumers may need to remember the actual name of a product, you may wish to tag yours with keywords or synonyms.
12. Integration With Payment Gateway
A payment gateway's primary goal is to communicate from your shop to the consumer's credit card issuer to determine if they have adequate money for the transaction. The payment gateway is technically just for money verification in online transactions.
Choosing the best payment gateway might take a lot of work, but it is an essential eCommerce website development requirement. Each payment gateway has advantages and disadvantages. Consider the following:
Consider the following:
Accessibility: Which nations may engage with this payment gateway?
Fees: How much does it cost to utilize a service?
Processing timeframes: How long can monies be sent from the payment gateway to your account?
Customer experience: How does the customer feel while utilizing a specific payment gateway?
Compatibility: Which payment gateway connects the most effectively with your present website and e-commerce platform?
13. Make Your Contacts And Support Center Clear
Personalization, such as customized advice from a support agent, is essential to millennials, according to research sponsored by the Ecommerce Foundation. While eCommerce businesses strive to make this a reality, customer service assists customers with shipping, payment, returns, and other concerns. A contact section on your website and a strip of information at the top of each page with an easy-to-access phone number or email address is best practice.
Having your actual location and phone number for contacts specified on the internet naturally gives legitimacy to your company. Consider including a WhatsApp number, Twitter, Instagram chat bit, or other chat alternatives for the younger generation, who don't like conversing on the phone.
14. Integration With Third-party Shipment (If You Have It)
In some cases, you would like to choose your logistics, warehouse or fulfilment partner. Ask if they are using any management software or CMS that can integrate with your own. When a customer purchases something on your web, your partner can receive a notification and start the shipping process.
You can combine third-party shipping and tracking API, such as crucial delivery API, which enables businesses to access many carriers via multiple accounts simultaneously and automatically.
15. Transparent Content Management
Remember that your audience is continuously hungry for new material. This eCommerce website development requirement implies that you must ensure the transparency of your content. Quantity is nearly as crucial as quality. Even the best-written piece will only accomplish a little if the rest of your site is empty, so focus on continuously bringing out good material in the form of blog posts, videos, images, or anything else that fits your brand.
A content management system (CMS) allows you to store and manage all your visual and textual material in one location. You may alter or add new information, and the changes will be reflected on the website after it is published. A CMS may also help your personnel respond to client issues more quickly.
The content of your website is an essential tool that may assist you in accomplishing your marketing objectives. Your audience will be motivated to visit your site because of your content strategy; hence, you should have a robust content strategy centred on your consumers.
16. Consider Customizable Theme
An eCommerce website might cost anything from $100 to $15,000 or more to have professionally designed. A website builder theme like WordPress may let you develop an equally professional-looking website for under a hundred bucks.
Themes determine the style and feel of your website. They give the outward appeal, while WordPress does the hard lifting underneath the surface. While nothing beats having a website developed to your precise requirements, if you don't have that amount of money lying around, a theme will do the job for a lot less!
17. Develop User-generated Reviews
Consider how you may solicit and present customer comments since this will significantly contribute to the trustworthiness of your website. It may be textual evaluations or an unboxing video of the goods; also, buyers should be able to upload their video reviews and product pictures to the website. You can include a comment carousel on the front page, complete with links to items that have already been evaluated, fulfilling the ecommerce website development requirements.
18. Use Chatbots
Chatbots can help you save time and human resources by using AI to reply to your customer.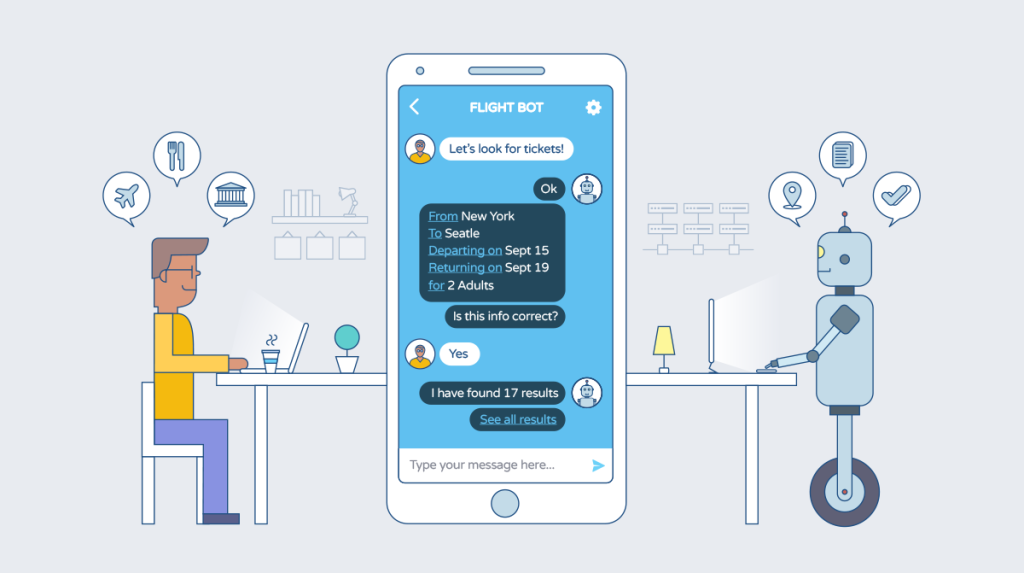 A human agent is not always accessible and cannot simultaneously manage several inquiries and thorough explanations. However, chatbots and other forms of artificial intelligence can perform these tasks. In addition, you can quickly modify the chatbots on your website so that they may respond in various languages. This will allow the quality of the conversation flow to be improved.
19. Multi-language Support
International transactions make up an increasing proportion of total eCommerce commerce. For example, despite most content on the internet being written in English, the e-commerce industry in China is now the largest in the world. Because foreign markets are expanding fast, you should support multi-languages on your website to prevent losing clients in other countries.
It is becoming routine for giant internet retailers to make their platforms accessible in more than one language. You can guarantee they have a good reason for investing in multilingual e-commerce when you consider the number of person-hours required to translate a vast website.
20. Connect To Your Social Media
The importance of this eCommerce website development requirement is self-explanatory in 2022. Extending the range of your sales channels, such as via social media platforms like Facebook and Instagram, as well as marketplaces like Amazon, raises the likelihood that your business will be discovered online, increasing income.
Add a few social media buttons to your site to connect with your customer. Social identity is important for business nowadays since gen Z and Millenials are becoming the primary buyer.
One typical strategy for increasing sales is to employ advertisements on Instagram to direct consumers to online retail websites.
In addition, since the epidemic began, customers have been increasingly turning to internet shopping. It is anticipated that people will continue to purchase in physical stores and engage in internet purchasing following the conclusion of Covid-19.
21. Use More Photography
Categories and individual goods take up the bulk of your website. It would be best to employ high-quality photographs and illustrations for your items; moreover, the resolution is one of many essential factors in this context. You also need to concentrate on the photographic methods that were used.
For marketing apparel products, for instance, nothing compares to the effectiveness of ghost mannequin photography. Goods photography should focus on providing buyers with the most accurate representation of the product at hand, as this will increase conversion rates and reduce the number of customers who later come to regret their purchases.
Wrapping Up
Regarding eCommerce website development requirements, many factors can influence how successful a website is. As a result, the provided list and tips might come in handy for those who own and develop websites. If you follow the advice in this article, you should be able to build your website without encountering any unnecessary roadblocks or spending unnecessary money.
If you have any further questions, please let Synodus.com know!
---
More related posts from Web Development blog you shouldn't skip:
We are sorry that this post was not useful for you!
Let us improve this post!
Tell us how we can improve this post?