The low code public sector revolution began in earnest in 2020 when governments globally achieved a five-year digital transformation in just eight weeks. The escalating demand for digital services, the shift to remote work, and an enhanced focus on inter-agency cooperation are shaping new operational models and raising citizen expectations.
Yet, challenges persist due to reliance on outdated technologies. With Gartner forecasting that by 2023, over 60% of governments will have tripled their digital services, the call for innovative solutions has never been more urgent. As Synodus delves deeper, let's explore the power of low code for the future of public services, and the platforms leading this revolution.
The "Low-tech" Side Of Public Sector
The digital landscape of the public sector remains peppered with relics from decades past. While technological advancements march forward rapidly, the public sector often needs to catch up due to several factors.
Many governmental organizations are equipped with outdated systems, some dating back 10 to 30 years, and they lack more contemporary features like artificial intelligence, machine learning, and robotic process automation. As a result, these archaic platforms aren't designed for integration, leading to a disjointed IT ecosystem. These inefficiencies increase workloads, extend timelines, and adversely affect employee morale and public service delivery.
As a result, issues presented by the public often need to be addressed after long delays. This sluggish responsiveness contributes to public frustration and unsolved problems, ultimately eroding public trust in governmental services and institutions.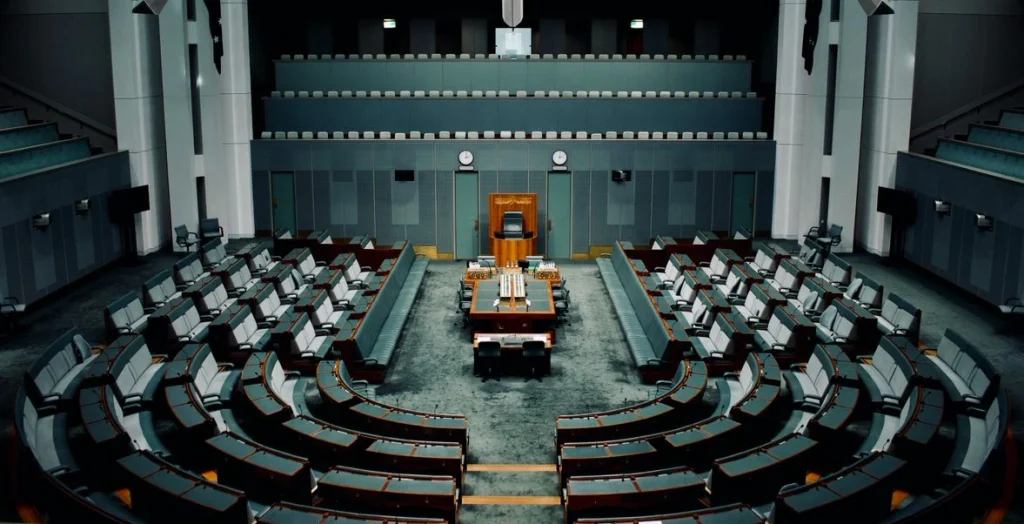 Adding to the challenge is the fact that budgetary constraints frequently overshadow the allocation of technology within the public sector, making cutting-edge tech solutions not always feasible due to financial and time constraints.
Moreover, the public sector faces a shortage of talented IT professionals who are often lured away by private sector opportunities, leaving limited tech expertise within government organizations.
Considering Low Code?
At its core, low code is a development approach that empowers users to create applications with minimal hand-coding. It achieves this through visual interfaces, drag-and-drop tools, and pre-built code blocks, significantly reducing the need for traditional coding. This accessibility is a game-changer for the public sector, as it means that departments can now take more ownership of their application development, freeing up their IT teams to focus on more complex tasks.
When pondering a move towards the low-code/no-code movement, it's crucial to be armed with essential knowledge. This movement, originating from app development, has democratized software creation, allowing even non-coders and citizen developers to produce enterprise-grade applications. So, why should the public sector consider it? And what features should you look out for?
Accessibility: This inclusivity ensures that departments aren't solely reliant on their IT teams, freeing them for more complex tasks.
Drag-and-Drop Pre-built Code Blocks: The bedrock of low code, this feature streamlines application creation and ensures code reusability across projects.
Design Templates: A vast library of templates allows for professional-looking applications, which can be customized to align with brand aesthetics.
Access Control: Control who interacts with your applications, which is essential to maintain data integrity and security.
Hosting Flexibility: Depending on organizational needs, choose between on-premises, cloud, or hybrid hosting.
Scalability: As your organization grows, your chosen platform should be able to handle increased loads without faltering.
How Low Code Helps Public Sector With Silos
In an era where digitization is omnipresent, the public sector is frequently beleaguered by legacy systems and siloed operations. Here's how using low code for public sector can transform these barriers.
1. Provide Agility And Flexibility In Digital Transformation
In the fast-paced world of the public sector, time is of the essence. Low code offers a rapid development environment that allows government agencies to deploy digital solutions faster than traditional coding. This speed advantage ensures that essential services and applications can be rolled out quickly.
Change is inevitable in the public sphere, with policies, regulations, and citizen needs continuously evolving. Low code's flexibility empowers the public sector to adapt swiftly and effectively. Agencies can adjust applications with minimal disruptions. With this ability, you can keep pace with changing requirements without overhauling your systems.
At the same time, public officers aren't programmers. Yet, low code allows them to build applications by drag-and-drop. This freedom to explore opens the door to continuous improvement, pushing agencies to transform digitally.
2. Get Closer To Citizens
Just as the other sector has set high standards for digital experiences, citizens now expect a similar caliber from public services. Low code platforms make it feasible for the public sector to design user-centric apps, such as Omni-Channel Interactions and Cloud-Powered Engagement.

Using low code in public sector, you can offer multiple interaction channels, from web portals to mobile apps, ensuring citizens can access services anytime, anywhere.
3. Improve Your Process
Low code platforms equipped with process mining tools allow agencies to create a visual representation of their workflows. You can quickly identify process bottlenecks and provide insights into areas that might have been overlooked. As low code platforms allow for the integration and automation of workflows, processes across departments can be standardized.
Whether it's an internal tool for employees or an external application for citizens, the low-code platform's emphasis on user experience ensures that processes are designed with the end user in mind. This leads to higher satisfaction levels and increased adoption rates.
4. Other Benefits
Besides these amazing features, there are other things that you can appreciate:
Citizen developers and public officers can demonstrate innovative ideas by building a prototype and wireframe. They can also use it to explain ideas for developers, connecting business ideas with technical aspects.
Traditional IT setups often need help to cater to diverse application needs and varied network connections associated with remote work. Low code comes to the rescue by empowering remote employees to craft tools tailored to their needs.
Low code has built-in connectors and APIs, which you can use to connect with other systems to gather data automatically. Instead of relying on intuition or outdated reports, decisions can be based on current data, leading to better outcomes.
Many low code platforms allow for easy integration of feedback mechanisms. By continuously collecting user feedback, the public sector can make iterative improvements, ensuring they remain relevant and practical.
At the same time, with visual representation, different departments within the agency can collaborate more efficiently, recognizing common challenges and working together to address them. It fosters a culture of transparency and shared responsibility.
What Public Sector Can Build With Low Code
The potential of low-code/no-code in the public sector is vast. By simplifying and democratizing software development, these platforms empower agencies to innovate, engage, and serve their constituencies better. Here are some of the exciting possibilities:
Develop Citizen-Facing Services
In the era of rapid digitization, transitioning services from traditional paper-based systems to digital platforms is paramount for public sectors. Such a digital transition not only epitomizes convenience but also boosts efficiency.
Admit it. We all hate it when you must line up for hours to apply for a license or remit fines. Not to mention dozens of paperwork, mundane tasks, and moving between public offices tire us out.
Examples of what you can build with low code:
Web-based portals that citizens can access, fill out a form at home, and check their paperwork progress.
Chatbots and FAQ web pages to answer questions for citizens.
Voting apps
Modernize Legacy IT
Here's where low code platforms come into play, serving as the linchpin between the old and the new. They seamlessly interface with these aging systems, extracting and utilizing data without a hitch.
Furthermore, in a world dominated by mobile devices, ensuring services are mobile-friendly is non-negotiable. Low code platforms rise to the occasion by designing responsive, mobile-optimized interfaces, thus ensuring that the public sector can access services anytime, anywhere, and on any device.
What you can build with low code:
A document management system to track and save files
Task management system
Internal tools to use in a department or cross-department
Automation tools
Analytics system
Optimize Planning Processes
By harnessing the prowess of low code platforms, agencies can curate platforms dedicated to public consultations. Such platforms can foster productive dialogues on urban planning, infrastructural metamorphosis, and other pivotal initiatives.
Some advanced low code platforms allow you to embed AI, machine learning or predictive analytics into your applications. This does not only improve the apps' performance but also aids leaders in making strategic and data-driven decisions.
Real-life Use Cases Of Low Code In Public Sector
Several governmental agencies swiftly delivered public safety and international operations services by leveraging low code. Here's a spotlight on a notable success story:
During the initial wave of the pandemic in 2020, the DoS recognized the need for a comprehensive platform to guide its diplomats. The objective was to create a system that informed them about the Covid-19 regulations in every country, ensuring their safety and adherence to local guidelines.
Using a prominent low code platform, the DoS was able to roll out nearly a dozen essential applications within weeks. These tools collectively monitored:
Covid-19 requirements in each country.
Quarantine mandates and specifics are based on origin and destination countries.
Detailed phases and statuses for each nation and U.S. post.
With the agility of the low code, the DoS not only quickly developed these applications but also continually refined them based on evolving needs.
One Vietnamese government office also leveraged Microsoft PowerApps to craft a Document Management System within weeks (with help from Synodus experts, of course!)  

The public sector usually gets flooded with piles of paperwork and spreadsheets, making it prone to loss and error when extracting information. At the same time, gathering and analyzing data is much more time-consuming where everything is dispersed.   

With our custom low code services for the public sector, the clients successfully removed tedious paper-process with high-performing PowerApps-based DMS, managing all the data in one place. The system, directly integrated with Microsoft 365, automatically saves and synchronizes files, ensuring everything is tracked.   

And, of course, Synodus is always ready for a quick chat, if you're interested in building a low code solution for your public office!
Best Low Code Platforms To Serve Public Agencies
Here's a closer look at some leading low code platforms well-suited for public agencies: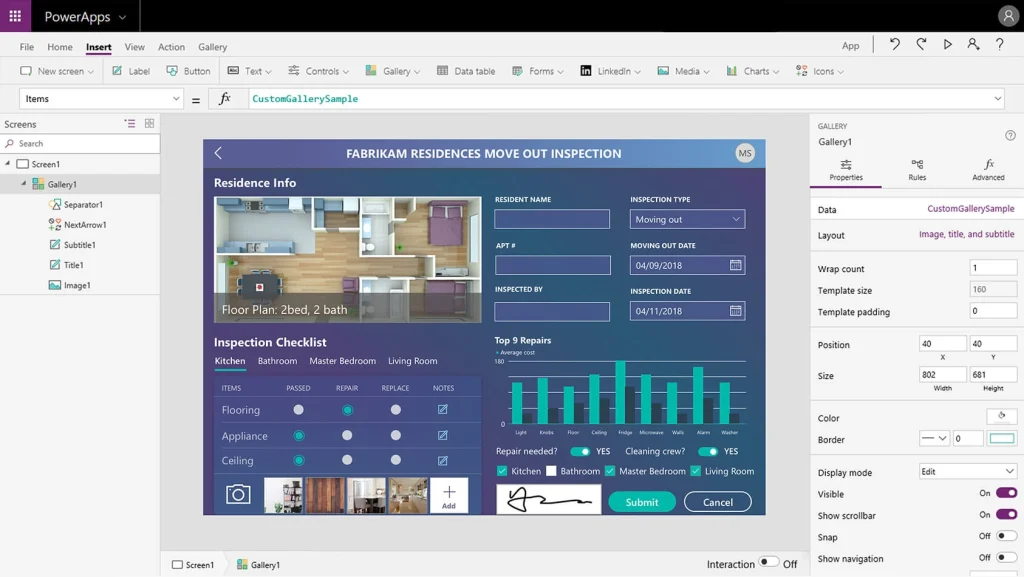 Microsoft PowerApps: This web-based low code tool runs flawlessly across mobile platforms and integrates seamlessly with Microsoft Azure, offering automation capabilities. With its vast learning resources and easy data system integration, it caters to beginners and professionals, although the initial setup might challenge the former.
Mendix: Designed for agile app development, Mendix employs visual modeling applications and ensures cloud-native deployment. Its secure data system integrations and diverse app development support are commendable. With an active community backing it, Mendix promises accelerated app development across platforms.
OutSystems: A robust platform, OutSystems offers impressive database synchronization, cloud deployment, and offline functionalities. Its standout feature is the integration with device-specific traits. While it boasts efficient error management and ready database connectors, some users may find room for improvement in web service integrations.
GeneXus: Pioneering in digital process automation with BPM support, GeneXus incorporates AI-driven app creation and boasts versatility in deployment options. Its broad application support makes it a go-to choice for varied businesses. GeneXus is admired for its system compatibility, offering solutions for diverse business sizes, though complex developments might take longer than anticipated.
Salesforce Lightning: Prioritizing mobile app creation and user experiences, Salesforce Lightning turns spreadsheets into apps swiftly and integrates visual workflows seamlessly. It stands out for its business and contact management tools, prioritizing user access control and security. However, areas like UI and API integration need a bit more polish.
Oracle APEX: Redefining adaptability with its search and data-sharing features, Oracle APEX specializes in transforming spreadsheets into applications. Its PWA capabilities and extensions for various software solutions make it a strong contender. While it offers an intuitive design and real-time collaboration tools, advanced users might wish for more intricate in-built reporting functionalities.
Not only recognized as Microsoft Partner, but we also support Salesforce in Low Code Development. Our low code experts have worked with multiple businesses, from startups to enterprises to tailor-made applications, business automation and internal tools.

View our portfolio and give us a chat when you're ready!
Wrapping Up
Low code platforms are revolutionizing the way public agencies approach digital solutions. They offer the flexibility to customize, scale, and rapidly deploy applications, bridging the gap between intricate technical processes and the pressing public sector needs. Each low code public sector platform presents its unique strengths, tailored to cater to various levels of complexity and user expertise.
As the technological landscape continues to evolve, it becomes imperative for public agencies to embrace these platforms, ensuring agile, cost-effective, and innovative service delivery. Making an informed choice now can set the foundation for sustained success in the digital age.
---
More related posts from Low Code blog you shouldn't skip:
We are sorry that this post was not useful for you!
Let us improve this post!
Tell us how we can improve this post?