In the dynamic realm of blockchain technology, NFTs, or Non-Fungible Tokens, are the unique gems that capture the imagination of digital collectors and gamers alike. But what happens when you fuse NFTs with gaming? The result is a groundbreaking concept known as "NFT games." These innovative games are where NFTs step out of the collectors' vault and into the virtual world, transforming the landscape of digital ownership and entertainment. Then, what is NFT games? Let's explore in this article.
What Is NFT Game?
A Non-Fungible Token (NFT) is a digital, cryptographic token that stands in place of a singular object on the blockchain. As it is interchangeable, each token is distinct and cannot ever be exchanged for another token that is exactly the same.
You may exchange one bitcoin (BTC) for another bitcoin that is exactly equivalent in every manner. This is not conceivable with an NFT, not even with NFT artwork distributed in a series with different iterations. In this situation, each NFT will have unique information, exactly like you would in a series of numbered prints.
In NFT games, the NFT's goal is to maintain the value of items connected to a gaming collection. NFT can be a downloadable gaming item, a valuable work of cryptographic art, or even a physical thing like real estate, and NFT games have been developed to offer play-to-earn models. Unlike just keeping cryptocurrency items in your wallet, NFT games provide more options to create game's mechanics, regulations, and player interactions.
Traditional video games and NFT games are both available and have some distinctive points. In classic video games, players can earn things and cash by passing levels or winning battles but they do not have access to these rewards outside of the game. Meanwhile, NFT games differ from conventional video games in that players may move their winnings across games or trade them with other players for cryptocurrencies.
Other Related NFT Game Definitions That You Need to Know
In-game NFTs
You may earn money while playing NFT games through in-game NFTs. The value of an item will vary depending on its function, rarity, or cosmetic appeal in the game.
NFT and cryptocurrency token integration may be seen in the majority of blockchain games, and players are granted ownership of their in-game possessions through a play-to-earn system as opposed to a pay-to-consume experience.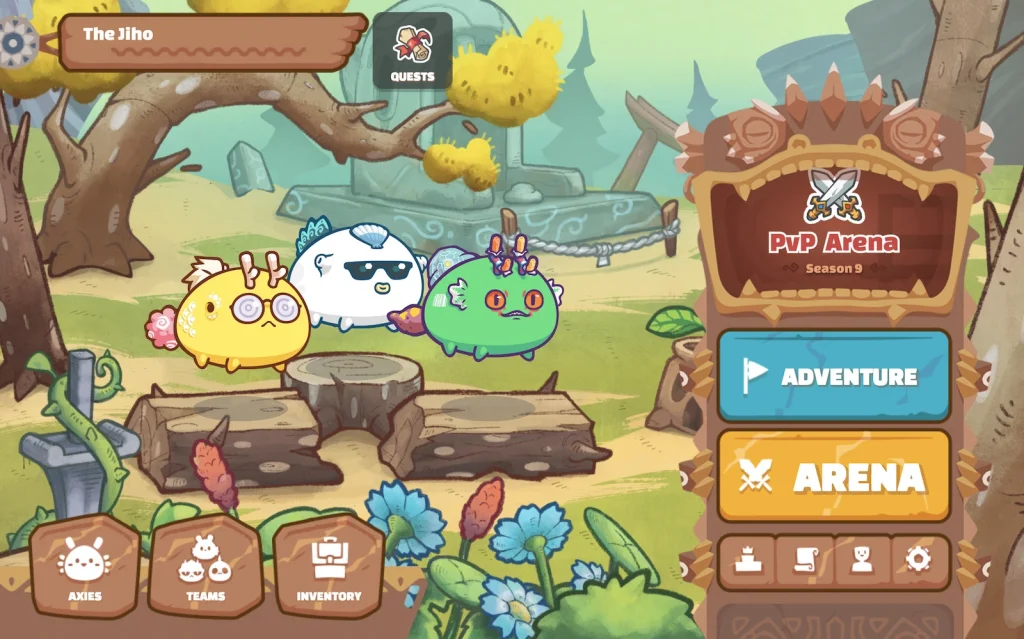 Play-to-earn NFTs
With the play-to-earn NFT games, players have the opportunity to earn money. The more time a person spends playing, the more tokens and possibly NFTs they receive as rewards. The game's crafting system frequently requires the use of the tokens acquired.
Since tokens can be acquired continuously through gameplay and NFT drops are more chance-based, the token technique is often the more consistent of the two. Users in low-income nations have taken a particular likelihood to play-to-earn as a supplement to or replacement for fixed income or social security.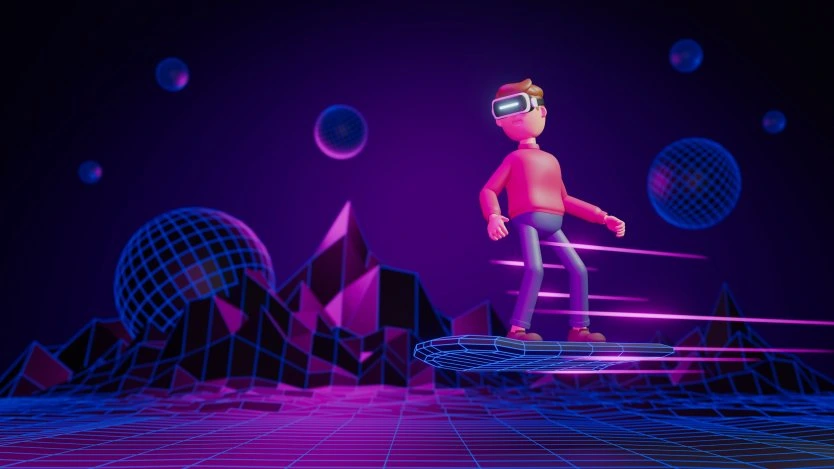 How Does NFT Game Work?
You can see that a game may depict your own avatar or character as an NFT, or you can find NFT in digital goods while playing the game. Then, you may exchange or profitably trade your NFTs with other gamers.
Making money from NFT games is accessible by using a more recent play-to-earn paradigm. You can technically integrate NFTs into a gaming environment as developers build smart contracts that define the rules for the NFTs utilized. They are helpful when exchanging, generating, and implementing NFTs within games.
Popular & The Most Anticipated Upcoming NFT Games
The Popular Existing NFT Games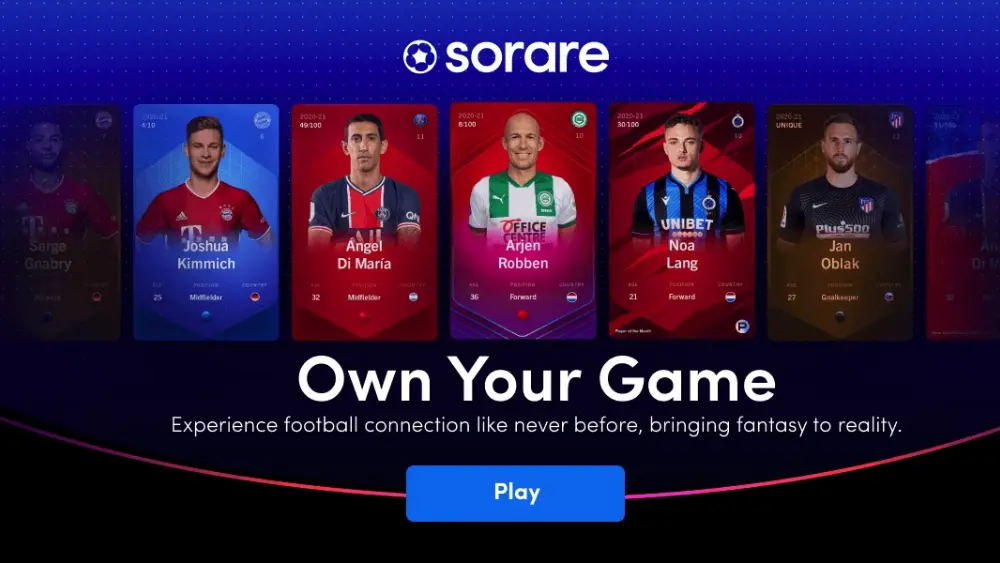 The Most Anticipated Upcoming NFT Games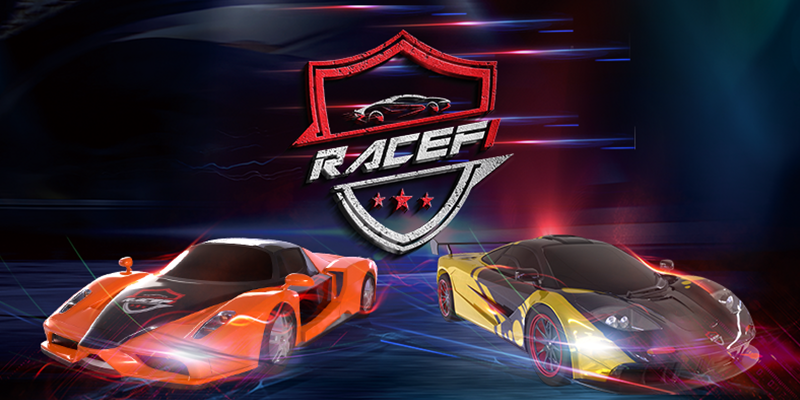 Impacts Of NFT Games In The Gaming Industry
Although NFT games could be complicated and have poor UX design, their present usage makes it difficult to ignore how they affect the ecosystem. Here are the top aspects that show how NFT game can affect the game industry.
Interoperability
You may utilize your NFT collectable with some or all games. Since the NFT is stored on a blockchain, its ownership and data are monitored, and it is impervious to tampering, it is simple to move it across games that use the same blockchain.
This would be a benefit of Quartz from Ubisoft. It would be intriguing for a publisher with several well-known gaming brands to be able to link them all together and their products as NFTs. Ubisoft clarified that it won't profit from resales on Quartz in response to charges of a money-grab, and that this NFT platform is based on the low-carbon Tezos blockchain.
The Players Empowerment
Players are accustomed to purchasing in-game products through season passes and microtransactions. However, NFTs give players more control over the game by allowing them to sell objects and potentially profit from future resales. This is significant for the era of digital games for those gamers who grew up trading in their old games for new ones. For example, limited-time skins are currently available in games like Fortnite and FIFA, or players have the option of purchasing NFTs of new talents or XP in addition to things. Players may manage the selling and resale of goods with NFTs, too.
More Fan Benefits
The players you follow, the esports celebrities who grab headlines, and the programmers who make games possible are just as important as the games themselves. NFTs in games may serve as entryways to bring gamers closer to the people and teams who create the most popular games. By using NFTs in this manner, game producers are able to manage their volatility as holders increase their value over time.
Real and Virtual Worlds Combination
NFTs are proven to be a novel method of connecting the physical and digital worlds. Both KokoSwap and The Bored Apes Yacht Club regularly hold events for its owners, and The Bored Apes Yacht Club will have a BAYC game released in 2022. So that users may attend a Spurs fan event or training camp that is invite-only thanks to FIFA NFT. It is also possible for users to purchase and wear the truly uncommon shirt.
The Future Of NFT Games
Without a doubt, blending with traditional gaming, GameFi components, blockchain, XR technologies, and metaverses will be the future of NFT games. This strategy ensures that everyone gains the most from the release of blockchain-based products. The gaming industry's future begins with synergy because its main goal is to increase value.
In the upcoming years, NFT game producers would be inspired to create content with even more vigor, which makes working in the GameFi sector increasingly lucrative.
The P2E model will also definitely alter the market and have an impact on other popular games, which may react by incorporating similar innovations into their main gameplay. Additionally, the emphasis will move to interoperability, which implies that an NFT collectable obtained through one game may be used in other comparable goods that use the same blockchain.
However, developing NFT games may also prove to be difficult. As a result, you should require a long-term partner who is willing to sustain your project after developing an NFT game for you.
Frequently Asked Questions
1. How do NFT games make money? 
NFT games earn money from players by charging a fee to enter. For instance, in order to play Axie Infinity, you must purchase an Axie creature pack (though you can now use a starter Axie for free but limited use). Alternatively, they take a portion of NFT things that are bought and sold in-game.
2. Can I lose money playing NFT games? 
The precise sum will vary due to some factors (the kind of game you're playing, how it's structured, how much money you're spending in NFTs, etc.) Losing money does not always indicate that you are a victim of fraud, but the potential of financial loss is possible. Your losses are influenced by market dynamics since NFTs are speculative and have a variable value based on the value others place on them. Then the advice is: do not invest more money than you can afford to lose in cryptocurrencies.
3. Is the NFT game free to play? 
Of course there are free NFT games that you can play and earn digital collectability, for example: The Sandbox, Axie Infinity, SweatCoin, League of Kingdoms, etc.
4. Why should you play NFT games?
Having fun and making money at the same time is the key benefit of NFT gaming over traditional gaming. Gamers who like it and see it as their biggest passion may now make money from it. Additionally, there is no requirement to turn into a professional gamer who competes in competitions for monetary rewards.
5. Should I invest in NFT games?
NFT game is a realistic investment for making money while playing games and there are several methods to make money playing NFT games.
The most well-liked NFT games accessible right now are play-to-earn games. In these games, you may gain rewards by beating stages, bad guys, or even just by playing more frequently. You may trade in your earned assets, such as NFTs, bitcoin, or player skins, to unlock more prizes or sell them for cryptocurrencies.
Also, you may play NFT games and gain in-game NFTs, which are only worth something in that particular game. However, investing in NFTs and converting them to cryptocurrencies is extremely risky, and you might lose money just as quickly as you could make it.
Making your own NFTs and selling them in games (like CryptoBlades and Cryptovoxels) are other ways to make money. The Decentraland neighborhood of the metaverse is another place to play. You may design things, apparel, or collectibles and get royalties from their sales. Moreover, you would have the chance to swap your NFTs while participating in an NFT game.
Wrapping Up
"What is an NFT game?" is no longer a vague question for any investors. And NFT gaming can still be one of the flourishing NFT trends in 2023 despite the market turbulence. Anyone may easily pitch in with their own ideas in the GameFi and the associated NFT games market, but reaching the height of their performance and popularity is still a difficult task.
Synodus always has everything prepared to develop a comprehensive NFT game that will increase the value of your game and widen its audience. Not to mention that we have been a supportive technical partner of Cyberium – an innovative E-Sport metaverse project (they have been loving our work together, we guess as they endorsed us 5-star review on Clutch)
If you are ambitious and looking for some joining hands to develop the most addictive NFT Games ever, contact us right. We know how to make your first-ever cryptocurrency-based projects the next big thing *wink smile.
---
More related posts from our blockchain blog you shouldn't skip:
We are sorry that this post was not useful for you!
Let us improve this post!
Tell us how we can improve this post?