Low code development technology is rising, with top enterprises and businesses leveraging it for tech innovation. Low code is suggested to cut down costs and resources on development while boosting digital transformation across the organization. Using drag-and-drop features, even people with little to no coding knowledge can create an application that automates a process or task. Thinking about employing a low code platform? Here are some low code examples and use cases to learn and develop.
Low Code Use Cases From Big Brands: How They Leveraged It
1. Build Self-services Portals With Low code
A self-service portal is a web page that allows certain groups of users to access information and resources without the help of a vendor or website owner. This technology is nothing new. It has been used for many years to fasten support time and enhance user experiences with convenience. The self-service portal can be used internally (employee, partner, provider, administrator) or externally (customer, general public).
With the increasing need for online portals, many businesses use low code to develop one quickly. One of the top low-code examples takes place in the city of Rotterdam. Rotterdam had been slumped in a lengthy development schedule and an increase of shadow IT, owing to the technical gap between business and IT. To tackle this, the authority deployed low code in 2018 and has developed over 100 applications for over 100,000 users. Their tactic is to utilize reusable components and work deftly. Some outstanding solutions include COVID-response digital service, a parking reservation mobile app, and an internal portal for subsidy management.
With low code, the city is expected to continue supporting more citizens and employees with a maximum 3-week development timeline on average.
2. Low Code Examples In Mobile App Development
Other low-code use cases include mobile app creation. Instead of the traditional way, low code allows the development of multiple apps without little to no professional developers. Even non-tech employees in the companies can contribute to the app development process and business solutions.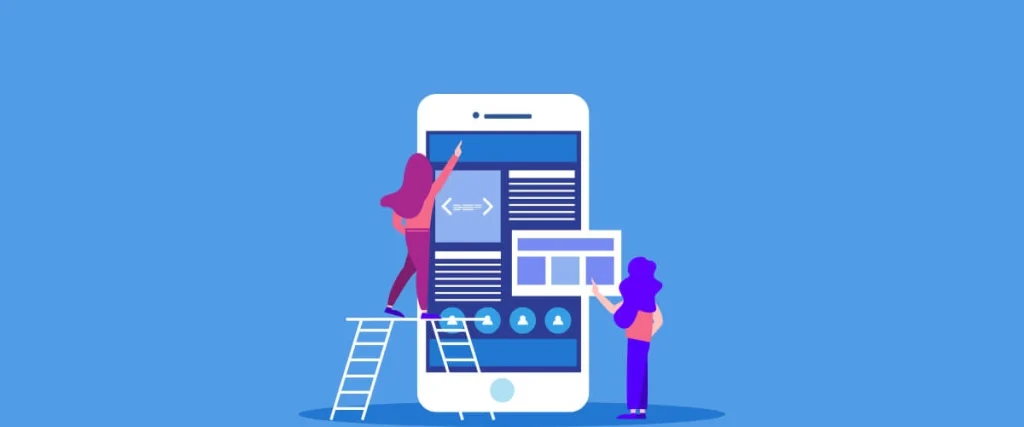 One of the use cases of low code for this is a Toyota Motor North America (TMNA) story. Employees of TMNA have been given access to Microsoft Power Platform and created more than 400 apps for multiple purposes, from COVID-19 screening to product quality control. Center of Excellence has also been formed to manage all the development, train and support employee efforts.
Microsoft Power Platform has brought developers and data scientists of all levels together to achieve personal goals while contributing value to the company. Also, it has boosted overall efficiency by reducing solving time.
With Microsoft Power Apps, TMNA can build more solutions, continuously improve them without waiting and enhance development velocity. Learn more on Toyota case study!
3. Low Code Use Cases To Develop IoT
With the help of low code, entrepreneurs can build apps that enrich their customers' experience on top of connected devices. You might recognize a few IoT-enabled, quick-to-create apps such as medication temperature monitors, equipment trackers, and service issue notifications.
These apps are connected to IoT platforms, enterprise systems, and third-party systems, supplying enterprises with valuable data. This data can be converted into actionable insights for end-user consumption.
You can apply IoT-enabled apps even in mundane tasks such as real-time data processing. The situation happened with WRSTBND (formerly Solomon Group), a production company specializing in large-scale events. Due to tedious Excel processes, the firm struggled to streamline event planning. With the help of low code, they have delivered a series of employee applications – a custom ERP, an IoT-turnstile-integrated app, and an RFID VIP Management application.
The IoT turnstiles have increased transparency for staff and regulators post-application, resulting in a $700,000 increase in single-day ticket sales.
4. Low Code Examples In Microservices
Microservices are app components that are created to serve specific business functions. A single app can contain hundreds and up to thousands of microservices. As low code can create microservices, it can also help phase out monoliths faster. The low-code technology utilizes API to restructure monolithic apps into low-code-based microservices. Deploying updates is fast, easy, and undisruptive to the rest of the system.
To easily visualize how low code contributes to legacy modernization through microservices, take a look at this low code example. Serving 17 million customers with an average delivery of 8.1 million per day, PostNL is recognized by Netherland citizens as their national postal carrier. As PostNL grew and parcel volume increased after the rise of eCommerce, their legacy old management system could not meet the business demand. They rebuild the core management system and implement a microservice architecture.
This new microservice is capable of processing over 1 million parcels per day. After the implementation, PostNL cleared a two-year bottleneck within six months and guaranteed 99.95% uptime.
5. Low Code For Business Automation
Namu Travel Group is a reputable network of luxury travel companies specializing in boutique vacations. After 16 years of steady success, the company decided to make a breakthrough change to" keep the production moving." Creatio, as a highly flexible low code platform, is the solution that Namu Travel was looking for.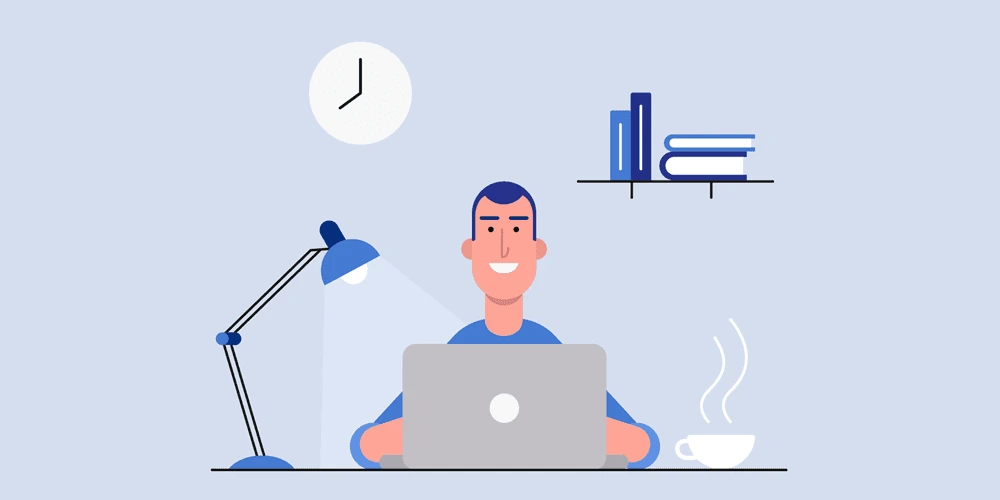 After Creatio platform was applied, a unified data environment and CRM were created. Since Creatio is flexible and adaptable to usage, it has helped build innovative process adaptations, namely opportunity assigner, event tracking, and profiling.
The result was outstanding as Namu's ROI index reached 271%. The customer funnel time has dropped from 10 days to only 6.8 days, easing the bottlenecks. Management and service productivity per person now saved up two hours per week, and service agent productivity witnessed a 10% improvement.
6. Low Code Examples For Better CRM
Ent Credit Union is a non-profit, community-chartered credit union. As the company aimed to expand in the Colorado region, they were also looking for solutions to improve customer relationships and member engagement. Creatio was the perfect candidate that meet their expectation of a scalable, robust, and effective low code platform use cases.
Creatio help Ent Credit Union meet two business goals: effective management of business banking relationships and improvement in the onboarding of indirect members. With Creatio, the company can deploy the platform across numerous departments, accelerating business growth while boosting member experience and employees' productivity.
7. Examples Of Low Code For Workflow Optimization
By cutting down manual and paper-based processes, process automation saves money and time for organizations. With low code automation, companies can combine their apps with their core systems for the end-to-end department, cross-departmental, and organization-scaled workflow optimization.
The list of low-code examples cannot miss the case of Coca-Cola UNITED. In 2014, Coca-Cola UNITED was a key partner of the Coca-Cola Company in the brand's refranchise. The initiative has expanded sales, yet it led to a new issue. The manual processes that worked well in earlier days were less efficient in managing the increased workload.
With Microsoft Low code platform, anyone within the company can join in tech creation, which boosts thousands of new ideas and approaches that help the business over challenges. The order processing automation created by the IT and Logistics team can shorten half a day's workload to only seconds, thanks to a PowerApps customized connector that can integrate with the central SAP system.
With the new solution, Coca-Cola can process more orders from more channels, handling the work of 10 full-time employees at once while not costing more labor costs. Streamline UI development is secured with templates and pre-built components that are tailor-made to the Coca-Cola brand image. Learn more about Coca-cola case study!
How Industries Get The Best Of Low Code Development
There are also many low code technology examples that we will briefly discuss in this section:
1. Use Cases Of Low Code In Finance
Flexible loan origination solutions: One of the low code development examples to improve regulatory compliance, streamline lending process and unify front and back offices
Integrated Core Banking System (CBS): With the help of low code, bank branches can strengthen their cross-integration, payment gateways, and other third-party systems
Hassle-free account opening: Customers now can enjoy an intelligent and user-friendly account opening experience thanks to low code's self-service portal.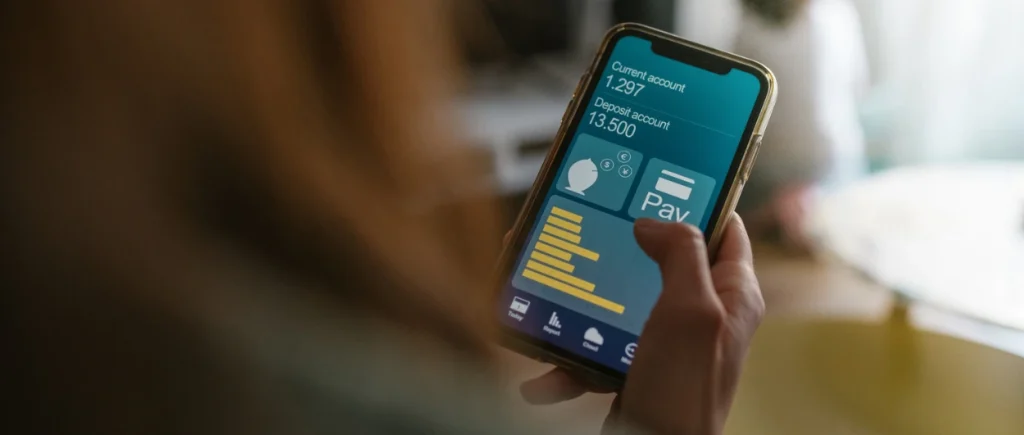 Bendigo Bank, one of the largest banks in Australia, reorganized its strategies to prioritize the customer experience. They eliminated the organizational divisions in some key fields and focused on the organization's fundamental components or responsibilities, namely customer service, collaboration, and innovation.
The bank has successfully deployed 25 customer-focused enterprise apps in 18 months that help Bendigo manage ATMs Management, Credit Card Management, Fraud Management, Disputes, Loans, Mortgages, and so on.
2. Low Code In Government Organizations
Streamlined Grants Management: With low code assistance, the grants lifecycle can be streamlined at every stage, from online application to real-time project monitoring. Other low code development use cases in government organizations are automating time-sensitive disbursements and communicating with authorities to plan future grant requirements
Omnichannel Citizen Services: Thanks to low-code-built tools, citizens can now access public services through the self-service portal.
3. Low Code Examples For Retail And Ecommerce
It is essential for retailers to create applications that support their business growth and digital needs. Low code development use cases for retail:
Sales Enablement app to deal with huge amounts of data. It delivers a comprehensive view of critical performance data, such as pipeline progression, revenue progress, the latest industry news, and more
Retail Execution app: This type of app supports businesses in the consumer package goods (CPG) market with planning, managing, and monitoring in-store activities. Retail execution app enables better collaboration between CPG businesses and retailers to optimize in-store sales and profit.
Low code development examples for eCommerce:
Invoice Manager app to protect and organize income data while improving their organization and records
Customer insight dashboard to help businesses catch up with new insights about their customers.
4. Low Code In Healthcare
Real-time data access: Low-code development helps healthcare workers access and analyze real-time across the system. Therefore, they can quickly identify areas that need to be improved. Furthermore, they can make patient data available on numerous platforms while still following stringent security regulations
Other Healthcare low code examples: incident reporting systems, scheduling apps, quality monitoring tools, self-assessment apps.
When Low Code Is Not The Best Choice
Despite all the benefits and real-life use cases of low code platform, it is not always the best choice for business. There are certain areas in which low-code technology will not handle well:
High Performance Applications
Auto-generated code in low code might not be well-optimized for performance, especially when execution speed is critical. For the software to process complex data quickly and smoothly, business owners should start with the traditional coding method, which allows 100% customization and code optimization.
High Security Applications
When developing auto-generated codes, most developers rely on frameworks to meet security standards. However, apps and software will likely go through additional strict security assessments later, which might require significant changes to the code to ensure compliance. In this case, businesses should have their app written traditionally to guarantee security and stability.
Lower Total Cost Of Ownership (TCO)
Due to not being optimized, low code will require more resources. This might not be recognized at the early stage. However, when the apps work at a larger scale, especially in the cloud or PAYG model, the difference in TCO will be massive.
Accessibility
Low-code applications in general include the accessibility requirement. However, businesses must put more effort into optimizing to operate voice input, screen readers, and other accessibility tools. If low code is still your choice, it would be best to use it for software prototypes and testing before optimizing it with a traditional method.
Wrapping Up
With all the low code examples mentioned, you can see how it can benefit a business externally and internally. There is no limitation when creating an application with low code. Yet, it works thanks to pre-coded technology, pre-built templates, and drag-and-drop elements, which are unsuitable for complex applications. Even though low code allows customization, its source code is still pre-coded and vendor-reliance. In this case, Synodus recommends you switch to traditional coding for more stable, secure, and scalable applications.
---
More related posts from Low Code blog you shouldn't skip:
We are sorry that this post was not useful for you!
Let us improve this post!
Tell us how we can improve this post?