6
minutes read
It's hard to think about the combination between wine and NFTs, yet it makes a lot of sense since NFTs' nature is unique and inimitable. Therefore, by having wine products integrated as an NFT collection, businesses can be able to counter faux ones and boost the brand's recognition and sale volumes from a Wine NFT marketplace.
By offering the latest digital investment methods and different means to connect and reach new customers and financial markets, digital-related wine products have the potential to be the future of NFTs. So, let's all take a look at some of the best Wine NFT marketplaces out there, and of course – the way that Wine NFTs work.
How are wines sold as NFTs?
Wine – in general – has been familiar with blockchain enthusiasts for a couple of years. However, the adaptation of NFT into wine-related products is still a new-born. Wine NFTs – like any other NFTs, are minted, traded, sold and bought on exclusive marketplaces, which are attached to wine-related physical products for uniqueness and originality.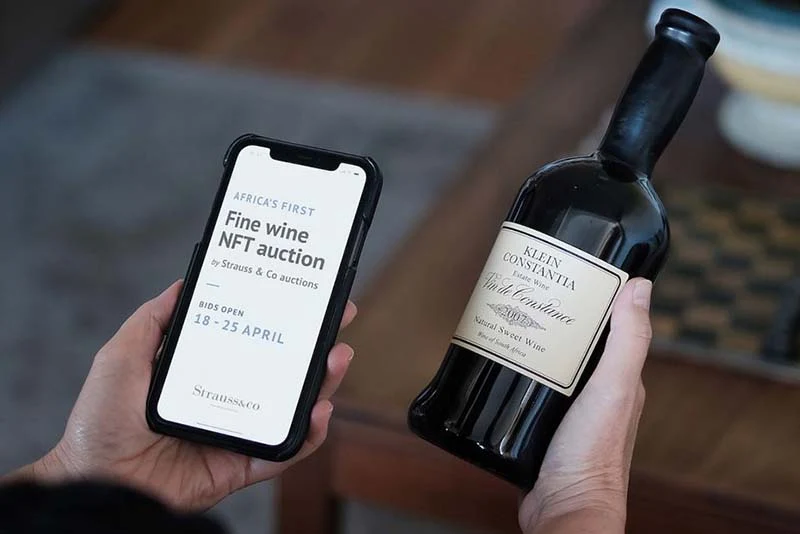 This attachment will help wine manufacturers to showcase their process of making on the chain – steps of which will be incorporated into the token. To give it in another way, every step of winemaking, from planting to bottling, will be mentioned in the collections listed on the wine NFT marketplace.
Wine NFTs – as mentioned earlier – can be bought as digital tokens, which the addition of an actual wine bottle or a wine barrel – depending on your demand. Moreover, these digital wine-related products can be introduced with artworks or digital paintings for observations.
Pros and Cons of a Wine NFT
Wine NFT has some benefits that may help your business grows in the most creative way, while the drawbacks may defer your choice of investment. Let's take a closer look.
Pros
NFTs are known for their originality. Therefore, when incorporating these tokens into a wine-related product, businesses can prevent users from investing in fake items. Since every token is linked to the blockchain and is confirmed with a smart contract, wine NFTs will always be protected from fraud or counterfeits.
Also, when buying wine NFTs, users are buying both digital tokens and physical products, so the provenance of authenticity is labeled on both the on-site and online wine NFT marketplaces – something that regular wine distributors lack.
As mentioned earlier, every step and every ingredient of making a wine bottle or a wine barrel is listed on the blockchain, so the transparency of a product is well secured. Like any regular winery, each bottle will have a list of used ingredients and the steps of manufacturing, yet this can be easily replaced. With the infusion of NFT, the originality of which is kept safe.
Reach more potential markets and customers
By putting wine NFTs onto the marketplace, businesses and corporations can be able to connect with more groups of customers, most of which are techies and youngsters who have a deep interest in both wine and blockchain. These customers will likely purchase something new and modern rather than extravagant and traditional, so wine NFTs can be of their concern.
Have a better marketing strategy
There's no better way for wineries to advertise and market their products than having NFTs installed onto their wine bottles and barrels. When posting a product onto a wine NFT marketplace, businesses are already separating themselves from the traditional market. Moreover, NFTs can be varied, so wine distributors can attach digital paintings or virtual vials as exclusive bonuses.
Venture for a secondary market easily
By using blockchains – mostly Ethereum – winemakers can reach a secondary market without encountering obstacles. To be more specific, the NFT will undergo the process of alteration that should be profitable for each business, as they can be monetized through copyrighted fees on each secondary-market transaction.
Moreover, the role of a third party is excluded when using wine NFTs, so downtime and counterfeits are exempted completely.
Cons
Stolen/Scam wine NFTs integrated
While having a smart contract means that the products should be protected, the owners' identities may be hidden or transferred. Therefore, NFTs can be stolen or faked by others, mostly scammers. This happens in all kinds of NFTs, and the wine-related ones are of no exception.
No statutory law issued on wine NFTs
The term NFTs is fairly new to the world, not to mention the absent regulations related to blockchain transactions. Therefore, traders can never be sure whether their digital tokens can be converted into real money or not. Also, the value of which is always fluctuated as governments and authorities are not responsible for all cryptocurrency transactions.
Moreover, NFTs are limited in some parts of the world, as 40 nations had issued a statement that defers blockchain-related actions.
Environmental-related issues
The energy that each digital token produces can be a problem, as minting and mining them can cost tons of electricity. To be more specific, with each digital-related product, the energy required for manufacturing can be similar to a Europe household using electrical devices for a year.
For the time being, natural resources and nuclear energy are the main sources of electrical production, so it's inevitable that creating and distributing NFTs can cause some major consequences to the environment.
NFT Wine Offering By Wineries
In recent years, a lot of wineries are offering their wine-related products on the wine NFT marketplaces, to mention a few:
Yao Family Wines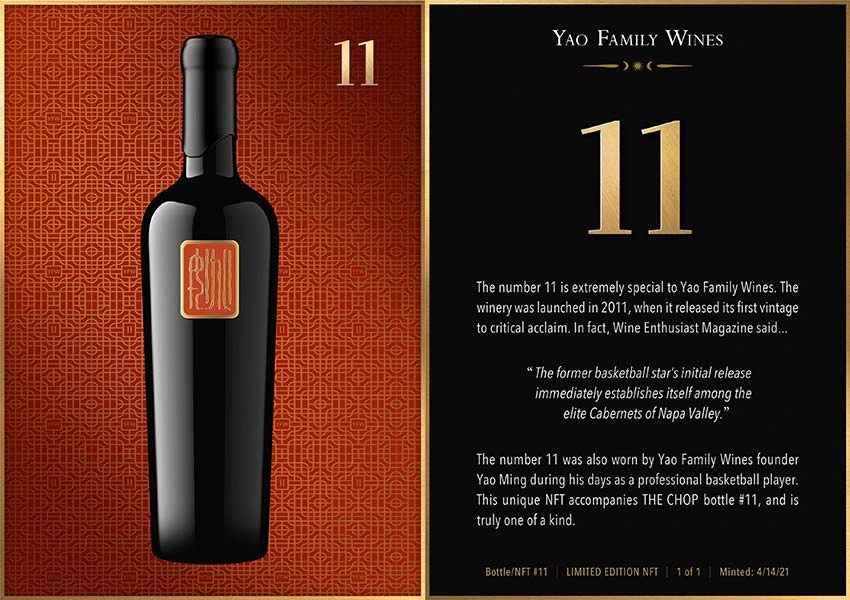 Being one of the pioneers in the NFT industry, Yao Family Wines has been offering wine NFTs for quite some time. On April 14th, 2021, "The Chop" – a limited edition NFT of 2016 Napa Valley Cabernet Sauvignon had been released and auctioned. Only 282 assets had been released at that time, each of which had been labeled with an NFT for authenticity.
Chateau Angelus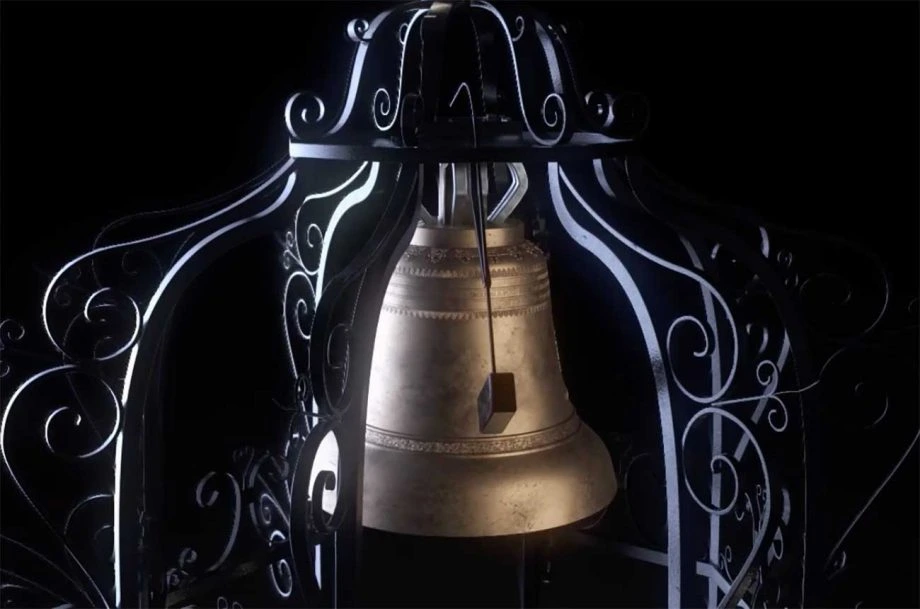 The cooperation between Chateau Angelus and Cult Wines has given the world one of the most unique and exotic wine NFTs out there. With a price of over $110.000, the winner will get:
An exclusive barrel of Chateau Angelus 2020 Bordeaux En Primeur (225 litters – 30x bottles)
A 3D digital illustration of the wineries
A virtual tasting sequence with the CEO of Chateau Angelus
A VIP session with a Michelin-star chef
An exclusive stay during the harvest season in Bordeaux
Chateau Darius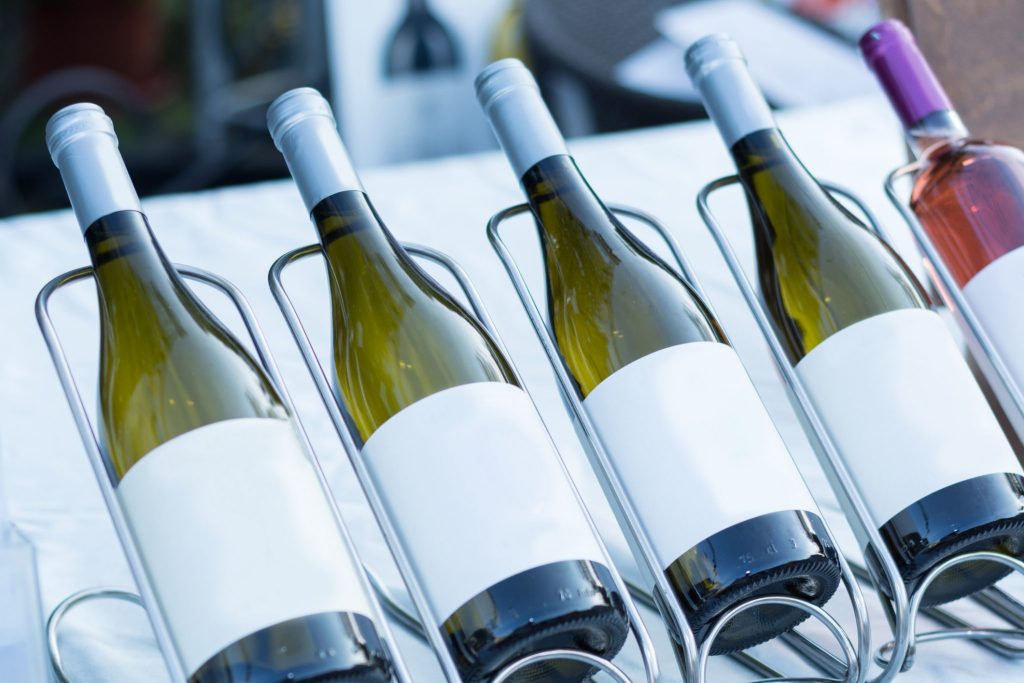 Joining the world of NFTs for a short period of time, the collection of wine NFTs exclusively listed by Chateau Darius had been auctioned on BakerySwap site for $417,38 for each asset, which included a digital painting, two original bottles and the opportunity to store the wine.
PenFolds Australia
In collaboration with the BlockBar NFT platform, PenFolds had released 300 wine NFTs for the price of approximately $130.000 since the beginning of 2022. To be more specific, each bottle will be labeled based on bottle number, all will be listed as digital tokens. When purchasing the assets, physical products will be kept in the BlockBar facility in exclusively designed gifts, which will be delivered to purchasers around October 2023.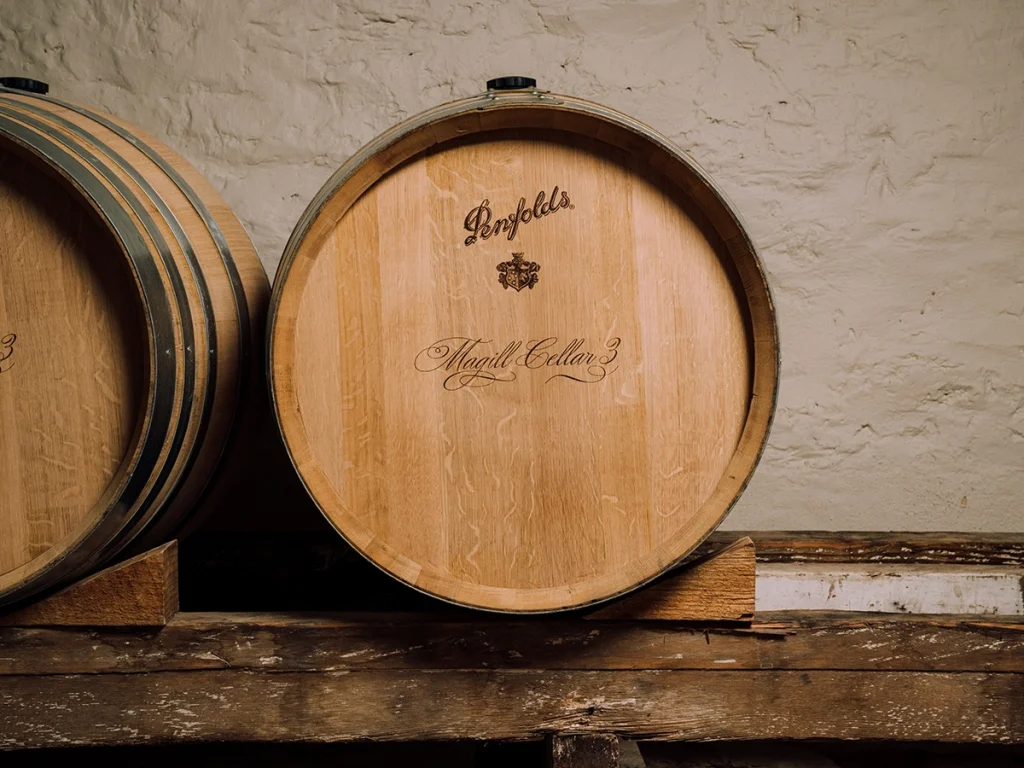 Robert Mondavi Winery
If you are joining the world of wine NFT for quite some time, then the NFT collection of Robert Mondavi Winery x Bernardaud may sound familiar. With a price of $3500 each, you will get a bundle of three magnum-sized porcelain bottles, which contain a one-of-a-kind wine blend recipe, ranging from Napa Valley to Kalon Vineyard and a Clay Heaton's digital art piece.
Solomone Winery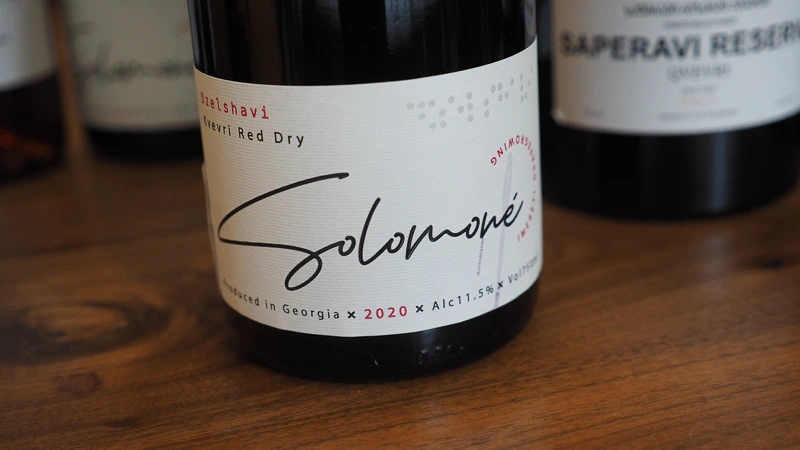 In order to increase the popularity of Georgian wines and keep up with blockchain-related trends, Solomon Winery launched the auction of over 170 NFTs of 2020 Dzelshavi (Qvevri Red) vintage, each of which had a price ranging from $150 – $300. Each collectible is infused with a digital painting and a bottle of wine exclusively from Solomon Winery.
Skipstone Winery
A collection of wine NFT has been launched on OpenSea – one of the most popular NFT marketplaces – due to the collaboration of Skipstone Winery and Yahyn. Each of the assets in the collection would include a 6-liter bottle of the highly rated Oliver's Blend Cabernet Sauvignon, patched with a QR code linking back to the NFT listed in the marketplace.
Invivo Graham Norton Wine
The HE-DEVIL wine brand by Graham Norton has been taken up a notch when collaborating with Invivo Wines in New Zealand to release a collection of HE-DEVIL wine NFT, each of which cost about $300.
With 10 HE-DEVIL digital tokens released, each of which includes an exclusive-released HE-DEVIL wine bottle and a physical painting that has the signatures of Invivo founders. Moreover, one of the 10 tokens will have an exclusive, real-time virtual tasting session with Graham Norton himself.
Grape Fam by Hello Fam
With the reputation of aiding over 100 wineries on sales volume, Hello Fam has made itself on the world map of wine distributors. Recently, this estate has just released its wine NFT called Grape Fam – which is comprised of both a wine community and a digital winery.
Grape Fam NFT can be purchased via wine NFT marketplaces, which would include a Syrah-Blend-produced bottle and a membership allowance to the community and the winery. Also, purchasers can receive smart copyrighted ownership of six 750ml 2021 Genesis Vintage Edition bottles, all comprised in one case.
Top 4 Wine NFT Marketplaces for Digital Wine Collectibles
When wine NFTs become a thing on the internet, so will the wine NFT marketplaces. Let's see some of the most imminent ones out there.
Taking inspiration from the cultural stories and historical events of wine in general, BitWine has been popular with wine enthusiasts due to the distribution of digital assets and pixel-like artwork of wine on OpenSea. Customers can trade on the collection of 1,000 unique digital wine NFTs listed on this wine NFT marketplace, each is divided into age, grape types, production regions and of course, rarity.
The most expensive BitWine collection is set at a price of $300.000 on the auction, which will be such a deal for huge investors and treasure hunters.
By collaborating with wine distributors, creators and investors, WiV has released a platform that only listed luxury wine products as NFT assets. To be more specific, digital wine-related products have been programmed to represent the actual ones, while preserving the originality of the products. Therefore, the digital token is completely linked to the physical wine bottles.
NFT and wine enthusiasts can trade their assets as buying an actual wine bottle on this wine NFT marketplace. In addition, the downtime of checking the authenticity, rarity, and even storage time and location is exempted, while trading fees are reduced to the minimum.
This wine NFT marketplace allows purchasers to explore the world of extravagant wine and wine-related bonuses without having to register for a specific community. With the offering of vintage editions and acceptance of both AVAX tokens and fiat payment methods, Farandole will be the future of wine NFTs as a whole.
Another wine NFT marketplace that assists users in trading wine-related tokens, BlockBar has been trusted by loads of different wineries out there. Traders can mint, sell, buy and trade their assets on this platform, with each type of token embedded in each physical wine bottle. Those bottles can be shipped at the request of the customers.
Is Wine NFT such a potential investment? Should you invest in wine NFT marketplaces?
If you are a wine enthusiast and you have a sheer interest in the world of NFT, then yes, wine NFT is such a deal. Wine – in general – represent wealth and religion, therefore when combined with digital tokens will lead to high potential investment.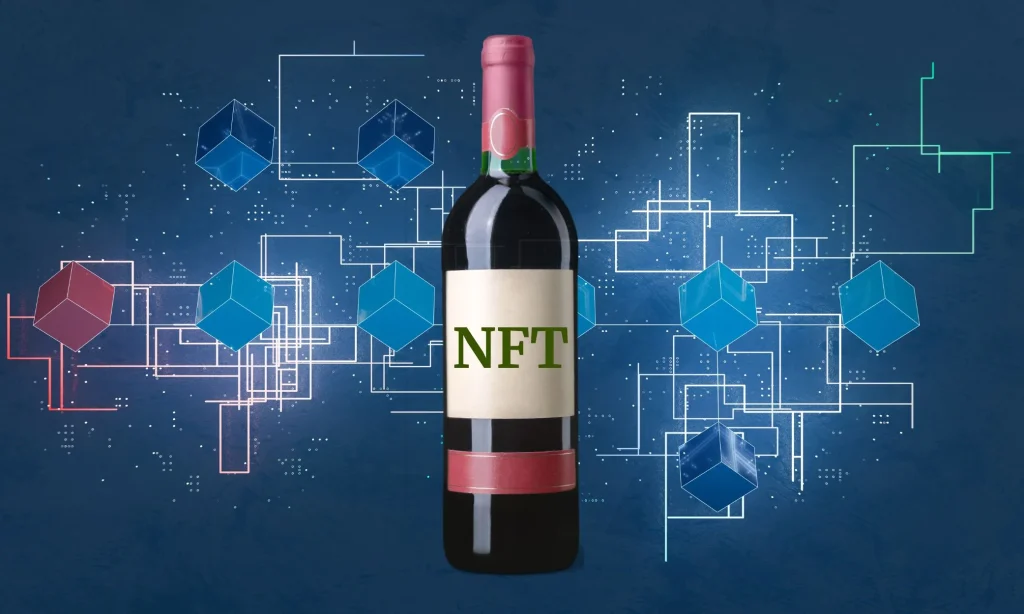 Therefore, if you want to invest in wine NFT marketplaces, the only thing you may have to consider is the blockchain platform. In most cases, Ethereum (ERC-721 protocol) will mostly be chosen, due to the ease of use and integration. Yet, a higher transaction fee and traffic, with loads of energy consumption will defer your investment.
The alternatives of development would be Flow, Solana or Binance Smart Chain. Though these platforms may not be familiar and less user-friendly than Ethereum, lower electricity consumption and transaction fees, as well as faster trading will encourage investors to participate.
Moreover, it's crucial to find and collaborate with an experienced unit of NFT marketplace and smart contract development like Synodus to boost your business and make your wine NFT investment worthwhile.
Frequently Asked Questions (FAQs) about Wine NFT Marketplaces
NFTs are the representation of ownership and authenticity, ranging from digital assets to real-world products. Therefore, anything can be listed on the blockchain as an NFT, even wine.
2. What does a Wine NFT look like? 
A wine NFT – like any other NFT – is the myriad of data comprised in the blockchain. Therefore, there will be no exact representation of each wine NFT. It can be an exclusive painting, a key for unlockable secondary content or just physical wine bottles – depending on the release of each winery.
3. How do I purchase/buy wine NFTs? 
These are the steps to properly acquire wine NFTs, let's take a look.
Set up a crypto wallet (MetaMask and Coinbase are preferred, but you can use Crypto.com and Electrum as alternatives).
Purchase some tokens, preferably Ethereum or Bitcoin.
Connect your wallet to the related wine NFT marketplaces.
After securing your connection, you can have access to the collectibles listed on the marketplaces. You can purchase those assets using cryptocurrencies if you want.
The NFT will be transferred directly to your wallet after purchasing.
4. What is the best wine NFT marketplace to sell wine NFTs? 
In fact, there will never be the best marketplace for everyone to sell and trade wine NFTs. Depending on your personal liking and your experience in the world of NFT, you can take note of some of the most popular general or open-sourced marketplaces that may sell wine NFTs, or you can check out our list of wine NFT marketplaces for exclusive investment.
5. If I want to build an NFT platform for wine, what should I start with? 
In order to build a proper NFT platform for wine in particular, you can check out the steps of how to build a regular NFT marketplace that we have listed right here: How to build an NFT Marketplace?
In case you may not fully understand the steps of building the best NFT marketplace for your business, Synodus is here to help. With over 5 years of blockchain development and 30+ completed projects, Synodus is one of the most trustable units of consultation and digital development. Send us a ticket and you will be bundled with the services listed below:
Blockchain professional services
Strategic Blockchain Advisory
DApp development
NFT/NFT games development
ICO/IDO/STO
Cryptocurrency wallet/exchange development
Smart contract development and audit
For more information about our services and products, please contact us via contact@synodus.com.
Wrapping Up
The wine world is developing every day, from both physical and digital aspects. Therefore, the integration of NFTs onto wine-related products is inevitable. The future of wine lies temporarily in the emergence of wine NFT marketplaces, and vice versa. Yet, only time may answer if NFTs may complete the history of wine. If you want to explore more interesting blockchain-related information, you can follow our blog for daily updates.
Also, if you are struggling on building an NFT marketplace, we're here to help.
---
More related posts from Synodus you shouldn't skip:
We are sorry that this post was not useful for you!
Let us improve this post!
Tell us how we can improve this post?