6
minutes read
Predictive analytics has undoubtedly around for decades, yet until recently, more and more companies has decided to turn to this type of data analytics. With predictive analytics in retail, your business can hold great potential and advantages to grow faster than ever. Here are the top 10 examples of how you could leverage predictive analytics to predict future trends and events for your retail business!
What Is Predictive Retail Analytics?
Predictive Analytics is statistical modeling that uses data mining and machine learning to forecast new trends from historical data and current events. This practice is adopted across industries. For retail specifically, it can be used as a method for risk assessment, identifying potential sales, customer behaviour, and many more.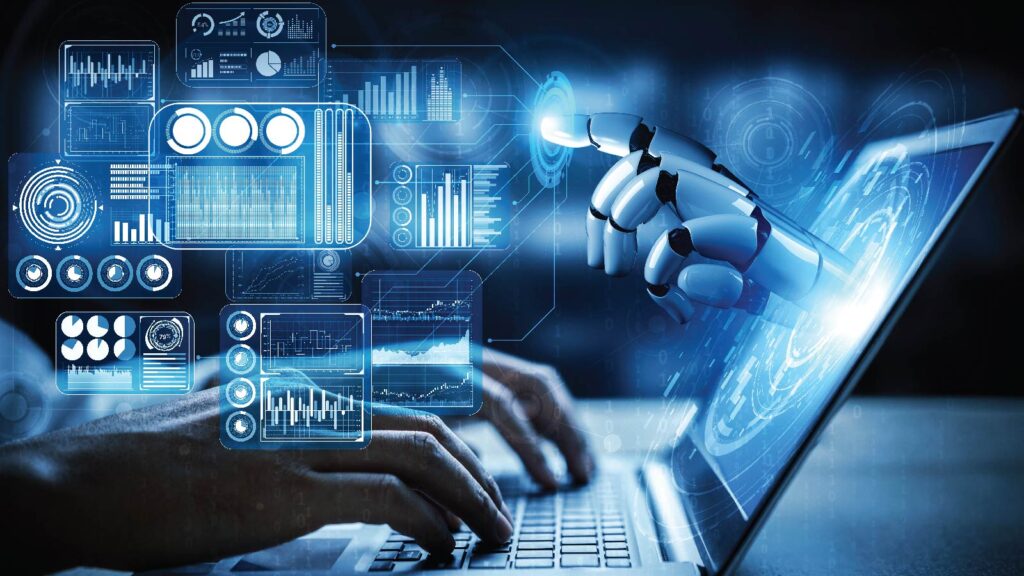 Yet, predictive analytics in retail is getting far more complex than ever. Technology has made it easier for retailer brands to monitor data. To stand out in the crowded market, retailers should consider all-around metrics, including the number of sales, consumer demographic, inventory management, loyalty percentage, and product assortment.
These vast amounts of data can turn into a goldmine if retailers interpret them smartly. There are different ways to utilize predictive techniques to create data-driven insights from unstructured and scattered data. This analysis will help retailers stay ahead of the game, ensure competitive advantages and contribute to a successful sale.
4 Benefits Of Predictive Analytics For Your Retail Business
Let's point out 4 benefits that sellers can obtain with predictive retail analytics:
Push growth with customer retention:
A report from Fred Reichheld and Harvard Business School showed that: "Increasing customer retention rates by 5%, business profits can go up by 25% to 95%. Existing customers tend to spend 31% more when compared to new customers".
With predictive analytics, retailers can quickly identify valued customers and then approach them with attractive offers or suitable marketing campaigns.
Risk mitigation in inventory planning:
Overstocking is a nightmare for every retailer. Planning a better renewal with predictive analysis and offering promotions at the right time can minimize the risk of expired products and costly excess inventory.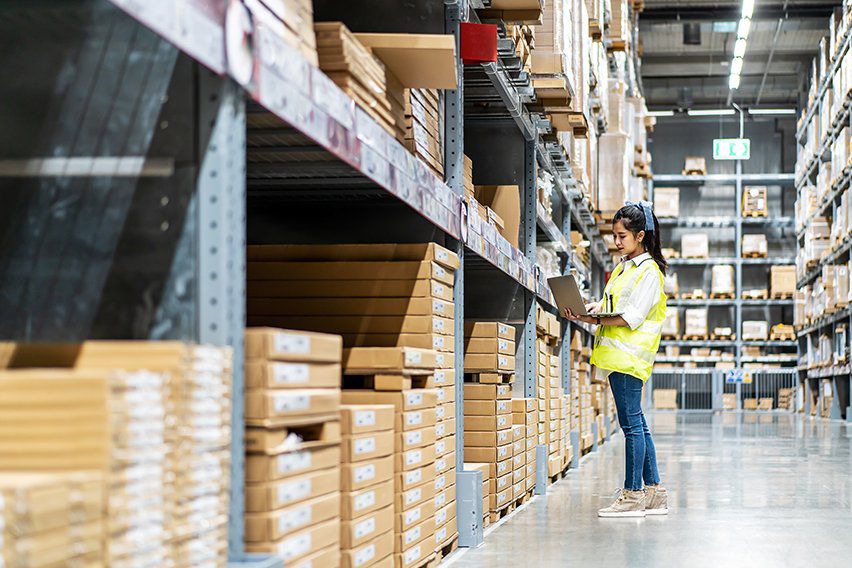 Understand what your customer wants and needs, retailers can enhance the overall services, not just the inventory. Tailoring each customer's experiences based on past interaction and buying behaviour can potentially encourage more sales and engagement.
Real-time market insights:
When leveraging data, don't just look at the big picture but also continuously take a gander at every purchaser, consumer, and asset behaviour to precisely forecast what next item they could buy. With advanced technology nowadays, data can come in clutch with decision-making.
3 Ways Retailers Could Collect And Obtain Consumer Data
Retail data come from many sources but mainly focus on online and offline point-of-sale transactions. To find and obtain data, retailers can consider these simple methods:
This is the most straightforward way to determine what price a customer would purchase for a product. By linking POS data to a customer's touch points and journey from in-store, website surfing, loyalty program to social media interaction.
Investing in a digital twin:
To follow a customer's travel through your store, a digital twin might help. It is a virtual representation that recreates product arrangement, shopping categories, inferior design from your physical store, and tracks the foot traffic in real-time. With the digital twin, retailers can see what products attract the most customer groups and what they ignore during shopping.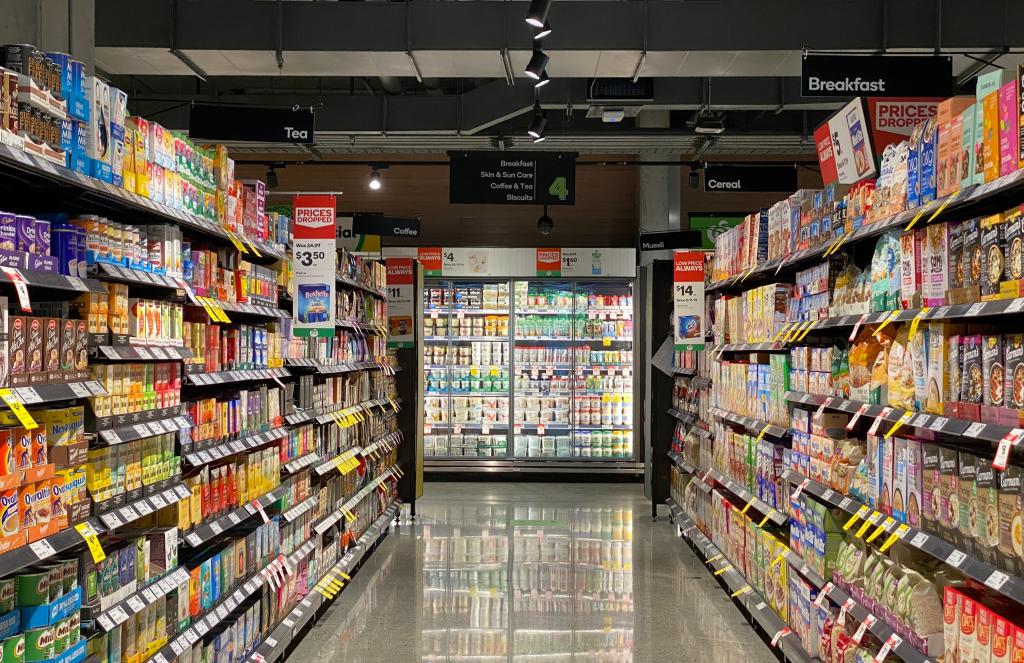 Yet, the idea of a digital twin might appear pricey to small and medium retail owners. A substitute solution can be a heat sensor that follows a consumer's path. The visual might not be as clear as a digital twin, and it is definitely harder to see the exact products and customers.
Data visualizations tools:
Automatically collect data from existing sources, then screen and visualize these complex metrics into simple graphs. Data visualization makes predicting trends and strategic decisions for your business easier. But the best part is the time you save from manually obtaining and arranging data.
Top 10 Examples Of Predictive Analytics In Retail
Now that the benefits of predictive retail analytics have become apparent, the next question is how to make the most out of it. Discover several examples of predictive analytics adopted in retail as below and think of how your could integrate these analytics into your retail stores to help you make more informed business decisions.
1. Customer behaviour analytics
Brands communicate with customers both online and offline daily. Consumers bump up with hundreds of advertisements every day. So what can retailers get out of this digital world? With the enormous amount of corresponding data from every brand, product, customer, and market, retailers can build a predictive system that analyses every data set, and outputs foreseeable results. From that, retailers generate a deeper customer insight and make strategic decisions in inventory, customer services, and marketing campaigns. A shopper hardly returns to a store after knowing they don't have the necessary products.
With the in-store data, retailers can visualize a customer journey when they shop in their store. What products they stop at, what products they get, how long they stay, and what products they immediately skip away. Understanding your customers and demographics is vital to predictive retail analytics to improve sales and customer satisfaction.
2. Personalize in-store experiences
According to McKinsey, "Retail companies offer personalization would observe a 2% or higher increase in sales, mostly by driving up loyalty in existing customers". Using predictive analytics, retailers can alter the in-store experiences and generate high-value customer groups. Some of the personalization ideas are:
In-store recommendations based on historical data across channel
Equip your employees with technology devices that have access to relevant data. By identifying a shopper through name, phone number or loyalty card number, sales assistants can offer a promotion, or introduce new products that best suit them. For the customer, this enhances their experiences, feeling their needs are being considered. For the retail business, the potential for additional sales is higher.
To create better in-store shopping experiences for consumers, we highly recommend your business soon adopt retail analytics. Here is a guide to build in-store analytics on your own!
Coupon based on purchasing history
Make your coupon more effective by personalizing it through predictive data. For example, a customer usually buys vegetables at this time of the month. They may receive a 20% off for tropical fruit or imported vegetables, which is limited to that time only.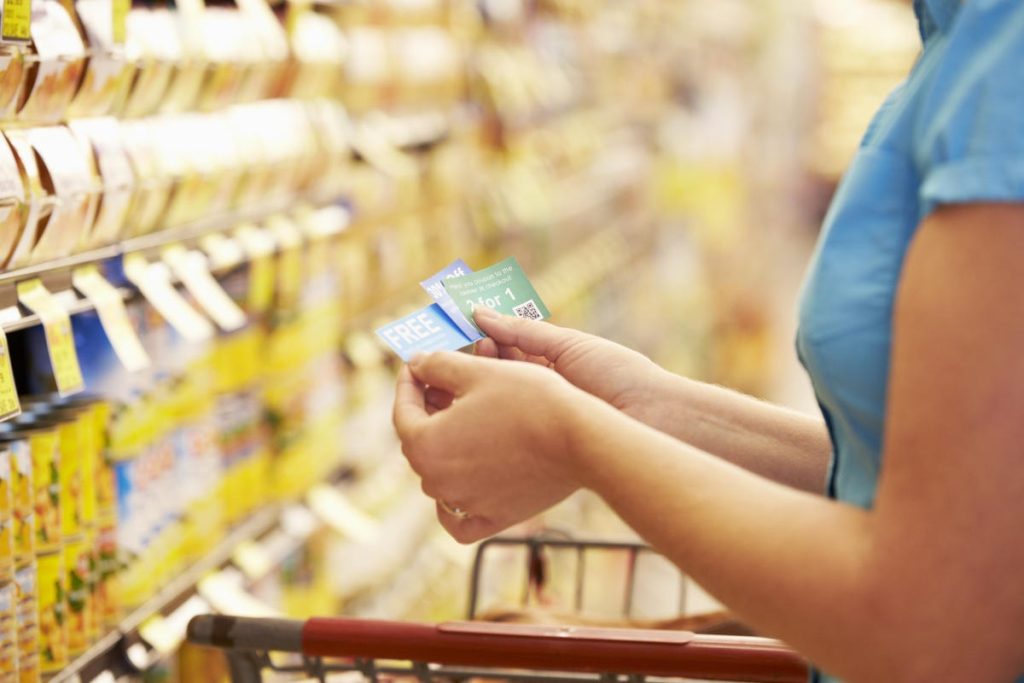 Mobile apps encourage offline store visits.
Mobile apps are not made only for online sales. Take a look at this Sephora case study. Sephora allows customers to book in-store consultants and free makeovers through their app. They can also select the products they want and find the nearest store. The makeup artist will help them test their desired products and, at the same time, advise them. The physical interaction makes Sephora closer to their customers while collecting data for future recommendations.
Beauty Insider, a loyalty program from Sephora that utilizes predictive retail analytics. The brand collects and identifies customers' interest for recommendations, promotions, bundles and invitations for upcoming events. Sephora seems to have successfully synchronized the customer experiences across channels, from offline to online.
3. Better sale strategy through customer segmentation
Customer segmentation has always been a foundational part of marketing. Yet, it can work perfectly as a factor to target customer buying journey if adopted correctly. However, customer segmentation is not just dividing customers into groups based on age, geography, gender, occupation, or relationship status. It is much more than that.
Segmentation using predictive analytics in retail can offer a more granular discovery of customers' needs and wants. Such as purchase frequency or habits (group A buys vegan products, group B buys lactose-free products). These data can help retailers improve:
Product bundling is an effective way to present highly correlated products with what a customer has chosen. We usually see this on online stores or shopping apps where retailers group multiple products for a smaller price. For in-store shopping, retailers can use this technique for product arrangement or giving out bonus products as promotions. Consider offering a complimentary glass cup when selling milk since everyone needs one for their household. So, if your retail business has both online and offline stores, remember to segment your customer groups with the most suitable product choices.
Better product recommendation
Online stores utilize lots of machine learning and data analytics for product recommendations. After each purchase, the algorithm understands customer insight more profoundly and can filter out the minor potential choices on their shopping feeds. This is another instance of predictive analytics in retail. The algorithms will also ask first-time buyers some simple questions about persona and interest.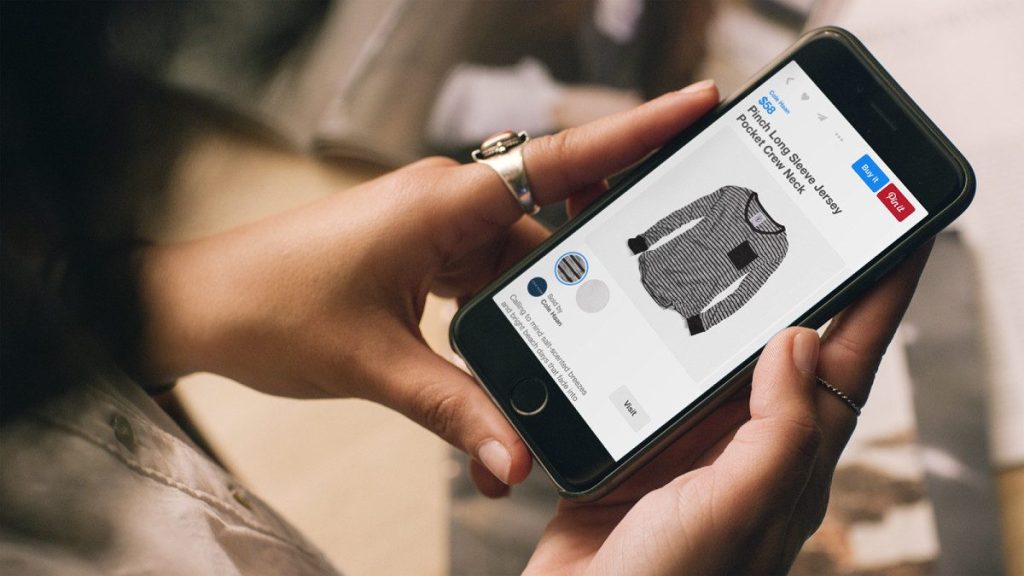 4. Predictive customer journeys
We have talked a lot about customer journeys. But it does not end every time the customer places an order or swipes the card. Customer journeys cover all stages of the consumption process, including the post-purchase.
On the one hand, predictive analytics helps retailers map the customers' paths and explain valuable insights in each purchase stage or sales funnel. With these beautiful metrics, retailers know when to make changes and optimize the future experience. Includes cross-sell and up-sell to existing customers or simply promoting the right products at the right time. It is cheaper to encourage an existing buyer to get a product than to acquire a new one.
On the other hand, predictive analytics forecast which customers are likely to leave. For example, retailers can detect and find ways to retain them as soon as possible by looking into a drop in purchasing frequency.
5. Limit overstock and overspend on supply chains
Shipping and inventory take a considerable percentage of monthly costs for every retailer. Of course, it directly affects the final sales prices of a product. No retailer wants to overstock or overspend, so to minimize its risk, predictive analytics can determine optimal shipping time and inventory management to meet the actual demand.
Predictive route planning for shipping and logistics includes congestion, weather, distance to drop-off points, vehicle choice, and fuel consumption.
For inventory management, predictive retail analytics will look at the market trends, customer demographics, and historical data to forecast inventory proactively. The main point of this method is to limit guesswork as much as possible. It does not promise retailers the correct answer. By analyzing inventory data, the technique will suggest the preferred time to pull/push stock, what to remove, and what is likely to sell.
6. Trade promotion optimization
Effective trade promotion requires continuous analysis and optimization. Business Intelligence tools with predictive analytics can scrutinize structure and unstructured data from historical and real-time data to generate valuable insights. Now retailers can predict which promotions have the potential to be more rewarding in terms of ROI and which need to be eliminated.
7. Pricing
Market trends, competitor pricing, and real-time sales data can inform retailers of a more attainable price for their customers. In some cases, this can turn into a substantial competitive advantage and attract more customers. Predictive retail analytics can also suggest the highest and lowest sale point for each product in different periods. Thus, retailers can adjust their pricing at the right time and minimize all the risks from a slump in sales. With all the data tools nowadays, pricing has become a strategy, no longer guesswork.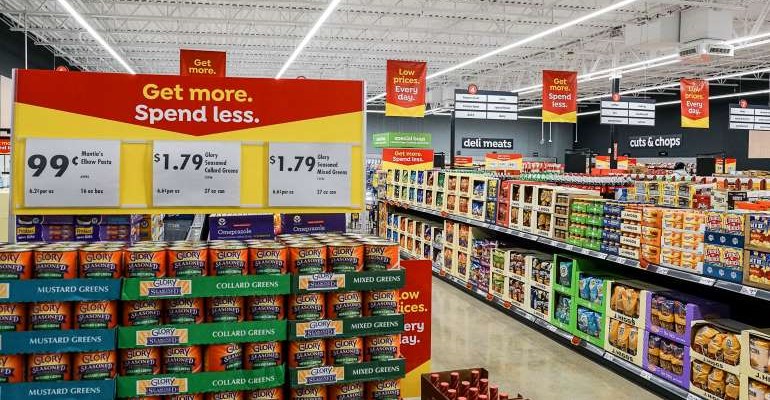 8. Enhance marketing campaign targeting
Target the most potential customer groups with predictive analytics and set the tailored marketing campaign to increase reach and interactions. The correct targeting can drive interest into purchasing, increasing each campaign's conversion rate.
A considerable budget does not equal an effective marketing campaign. Instead of blind-throwing loads of money on promotion and advertisement, take numbers and metrics into account so that retailers can make data-driven and strategic decisions.
9. Insight for store expansion
Store expansion is a sign that your business is booming. Yet it can still go downhill or be a tremendous success. If retailers know how to seize opportunities and utilize all their tools, store expansion might achieve its potential.
Predictive analytics in retail can suggest where your next store should be, what potential customer you should target, what to sell, and the market aspect of this new location. Overall, it helps your planning process easier and much more promising.
10. Predictive analytics on ROI
Return of investment (or ROI) is the metric every retailer should consider when managing their business. The main output of predictive analytics is not just a boost in sales but also improving ROI. Simply leveraging machine learning, data analysis, and business intelligence to predict potential context that helps mitigate risks in your retail business.
At the same time, predictive analytics can increase ROI through better customer experiences, targeted marketing campaigns, and smart inventory and pricing management. Every business wants to get ahead of the trends and take the most out of every opportunity. Yet, it needs to be proven by data and real-time numbers to find the promising one. Predictive analytics is the key to a data-driven retail business.
Wrapping up
Predictive analytics in retail appear in many forms. The above examples are just a tiny fraction of all the potential it can bring. As a data-based method, it allows retailers to seize the opportunities when needed while shifting their business. By harnessing the data, your retail business can stop itself from being lost in the constant change and fluctuation of the market.
With technology evolving faster than ever, a predictive retail analytics tool might be worth investing your resources in. Not only does it make collecting data more seamless, but it also helps visualize data for a better decision-making process. Do you think that your business should enhance predictive analytics right away? Share your thoughts with us!
Follow us on LinkedIn, Twitter, and Youtube to be informed about the latest news and information about Data Analytics!
We are sorry that this post was not useful for you!
Let us improve this post!
Tell us how we can improve this post?