3
minutes read
NFTs (non-fungible tokens) have revolutionized many industries, including art, game, and sports. And now, they are starting to penetrate the luxury field, leading to the birth of the NFT Jewelry marketplace. Prominent businesses like Tiffany & Co., Bulgari, and many others are joining this luxury industry. So, today's blog post will discuss the fundamentals and how NFTs can affect the jewelry business.  
Can diamonds be seen as digital assets?  
The luxury market is not isolated from changes in society and business, but it has appreciated innovation, behaved appropriately, and reaped rewards. As a result, the luxury business immediately embraced the new opportunities presented by blockchain technology. Initially, as a mechanism to provide provenance for unique items, and currently, to provide fresh modes of interaction with NFTs. 
With blockchain-based services for numerous sectors, many luxury brands have boldly entered the NFT jewelry marketplace. 
In August 2022, Tiffany & Co. made their entrance into the NFT market. The jeweler specifically targeted members of the CryptoPunk subculture who owned pixelated avatars that were marketed as NFTs. The jeweler provided CryptoPunks with the opportunity to create a personalized necklace out of their avatar that would be manufactured as both an NFT and a genuine gold, diamond, and gemstone necklace.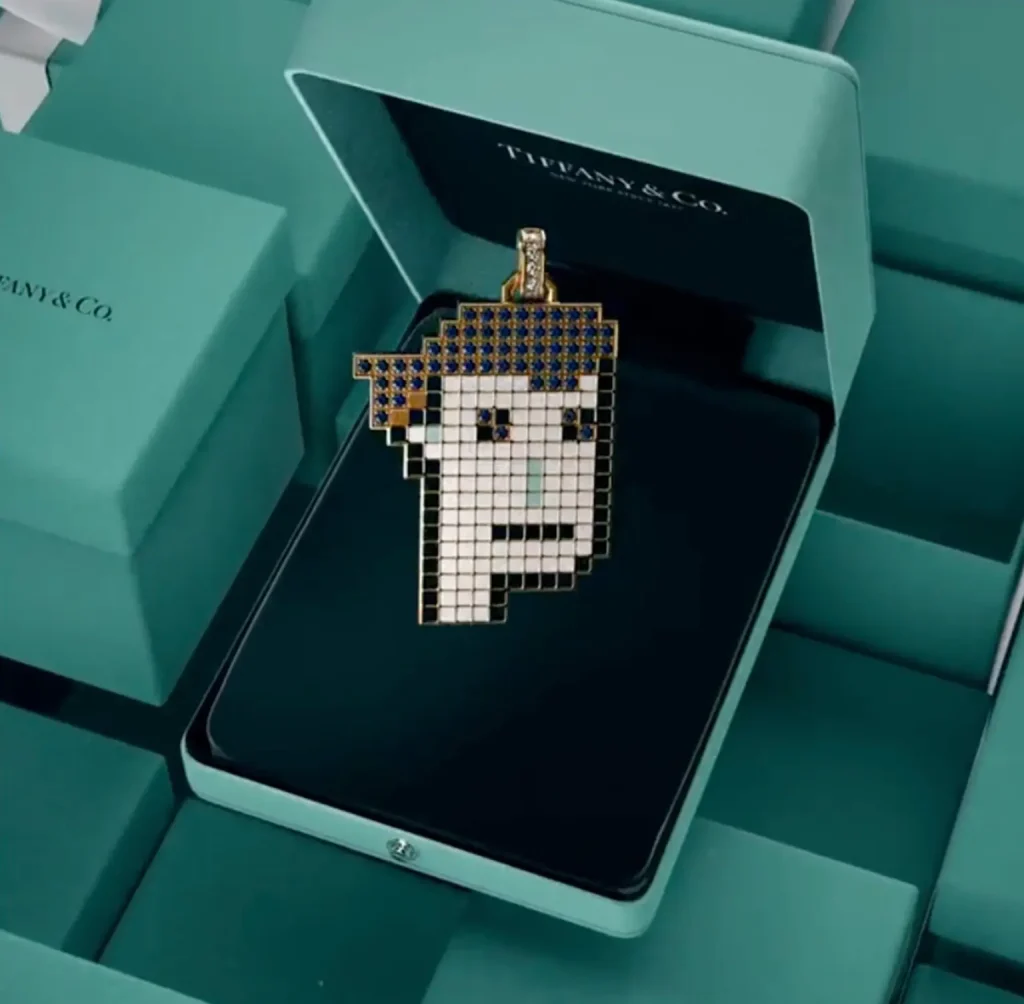 Bulgari, an upscale Italian jewelry brand, has also been investigating jewelry NFTs. In addition to digitizing genuine diamonds, Bulgari debuted the Beyond Wonder, its first high jewelry NFT collection created by the company's creative director Lucia Silvestri. Like a climbing plant, the digital gems encircle the body, neck, and face. No genuine diamond would ever be worn in this manner since it is neither practical nor pleasant, but the metaverse is free from such restrictions on innovation.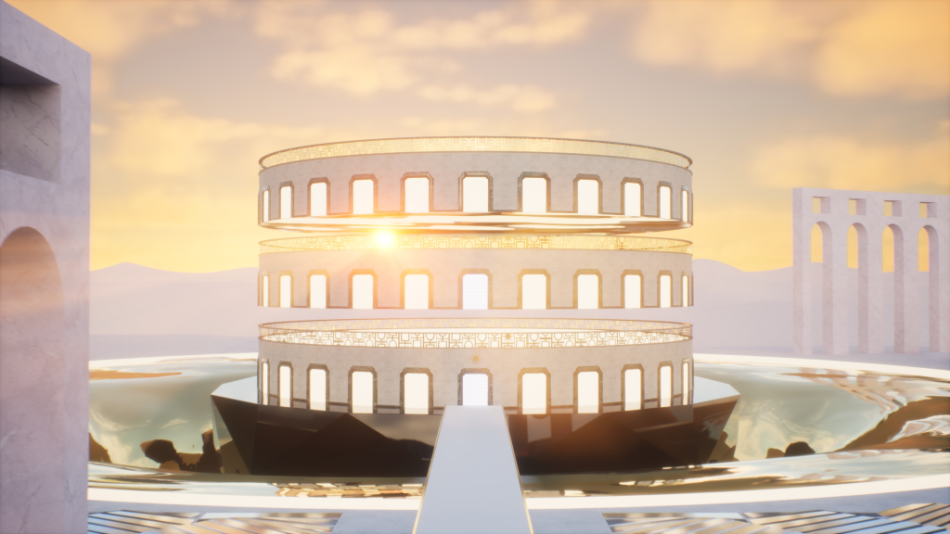 At the same time, Asprey, a British jeweler with a royal warrant, is preparing to release NFTs, according to the Vogue Business. They will be sold as a digital physical pair meaning the purchaser will receive the real thing and its digital NFT equivalent. Asprey also intends to introduce a line of digital-only NFTs, comparable to the NFT artwork that is already being sold. 
Diamonds is shifting into the liquid asset and the NFT jewelry marketplace is becoming the new type of "shopping center" for diamonds. 
NFTs in Jewelry
Within a certain ecosystem, NFTs act as a medium of trade. Each token is distinct from the others because they each have distinctive qualities.

Meanwhile, luxury items must have certain characteristics, such as brand recognition, exclusivity, and scarcity. Accessories must exhibit craftsmanship, which is typically described by special knowledge or skill. The production process for luxury goods is complex, including several steps and inputs between the raw material and the finished product.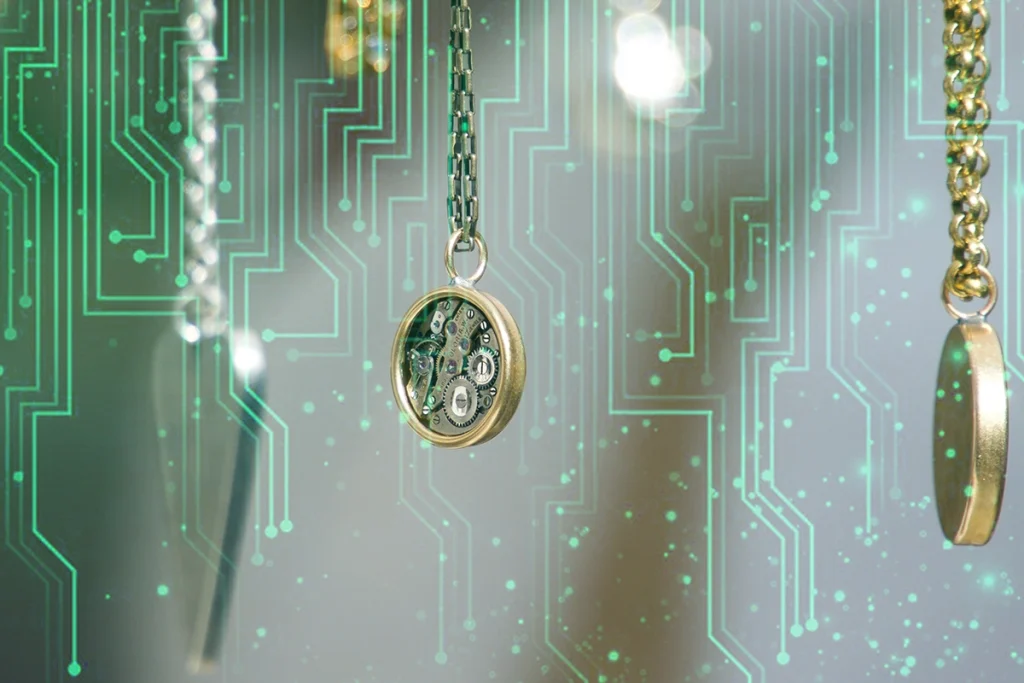 When luxury goods being adapted into the NFT jewelry marketplace, NFTs allow luxury businesses to reward customer loyalty, provide greater transparency into the origins of their products, and engage with customers in more attractive and personal ways all while delivering a distinctive brand experience. As a result, a community of brand enthusiasts is created around certain goods and services by providing digital items that customers may buy, sell, or collect.
Advantages of NFTs in Jewelry 
NFTs provide new potential and difficulties for jewelry marketers in how to customers in novel ways. Therefore, it is only a matter of time before this down-to-earth technology becomes widely used, and some of the biggest corporations in the world are currently testing it. Therefore, the primary query is: How will NFTs benefit your company in the cutthroat luxury goods market? 
Here are the typical advantages that you cannot overlook when entering the NFT jewelry marketplace. 
Authenticity: Jewelry leads the pack when it comes to a product's individuality. For certain jewelry manufacturers, this is a good chance to capitalize on the NFT's inherent ability to market product authenticity. 
Ownership: The purchaser is the exclusive owner of the product because they purchased it to ensure its authenticity. In this way, purchasing an NFT ensures that you are the sole owner of that item. 
Tailored experience: You may provide clients with a special, one-of-a-kind experience thanks to NFTs. You may build a fanbase for your products by providing digital objects to collect, exchange, and sell, such as wearables in video games or digital fashion accessories. 
Digital services: You give potential consumers a method to access your goods and services more quickly and securely by implementing an NFT strategy for your company. Providing a loyalty program, for instance, in which users may access your content by accumulating and displaying tokens. 
Alive community: NFTs provide you a means to create thriving communities based on your businesses. You may give your clients a proactive role. For instance, enabling participants to buy limited edition goods and services will heighten their sense of collectability (and hence commitment). Customers that are devoted to your brand and believe you will treat them fairly might be attracted by NFTs. 
To Wrap Up
Making accessory goods or services available online and utilizing cutting-edge experiences has become extremely profitable for luxury businesses in the age of the metaverse. With the adaptation of NFT jewelry marketplace, businesses may profit from customers' emotional ties to their possessions and cravings for things that promote status. 
Although there is promise for this blockchain technology investment to increase consumer confidence in luxury companies, there is still a long way to go before widespread adoption is feasible. We can only hope that blockchain technology will assist the luxury business become more transparent and accountable, help put an end to the sale of fake items, and provide fascinating new experiences.  
Don't forget to keep up with other NFT and blockchain-related articles of Synodus to always stay updated with latest ground-breaking technology.
---
More related posts from Synodus you shouldn't skip:
We are sorry that this post was not useful for you!
Let us improve this post!
Tell us how we can improve this post?