NFT struggles with how the outside world perceives them. Even while non-fungible tokens (NFTs) are becoming increasingly popular, individuals concerned about climate change are perplexed by the amount of energy required to build one of these digital collections. To make more room for the adoption and advancement of this future technology, we need to take environmentally friendly NFT very seriously.
Does NFT and Crypto Minting Really Make Environmental Effects?
It is evident that NFT/Crypto Minting has a significant environmental impact. This impact extends beyond the leading cryptocurrencies to include all public blockchains that use proof of work (PoW) as their primary consensus algorithm.
First, we concur that using mighty processing power is necessary to validate transactions that occur on the blockchain as (immutable). And as a result of the financial rewards, more and more new miners keep joining the network, supporting the idea of blockchain. However, this also increases energy use per transaction, tipping the scales further against environmental sustainability.
Simply said, the length of any blockchain is proportionate to its safety factor, indicating how difficult it is to tamper with that network. As a result, carbon emissions are a byproduct of security, which is desirable given the blockchain universe's lack of intermediaries. So, by minting NFTs on a secure proof-of-work blockchain, you indirectly destroy the environment.
As a result, society is looking for systems that use less energy-intensive blockchains. As a result, green NFT has become a buzzword.
To be honest, none of this matters anymore. Because Bitcoin has little in common with NFT, Ethereum 1.0 (proof of work) has been upgraded to Ethereum 2.0, (proof of stake).
This eliminated the fundamental difficulty of the NFT phrase, as the main noise connected to the NFT's power usage and the artists' ethical quandary was about Ethereum 1.0.
And, because Ethereum 2.0 is green, nearly all NFTs are (largely) green by default. Furthermore, all other significant blockchains (NFTs), like Solana, Polygon, Flow, Avalanche, and others, avoid proof of work.
So, regardless of your choice, you can feel comforted that you are not destroying the globe.
However, there is still much work to be done to put things right given the harm we have caused to the environment. Carbon neutrality or negativity enters the scene at this point.
Regarding the NFT, this relates to organizations that assist international eco-friendly initiatives through platforms.
Top 5 Green Blockchains To Mint NFTs
1. TEZOS
Using PoS, carrying out peer-to-peer transactions, and acting as a platform for developing smart contracts, Tezos is a decentralized, open-source blockchain. The energy efficiency of each transaction on the Tezos blockchain has significantly increased in recent years. The quantity of electricity needed for each transaction was less than 30% lower in 2021 than it had been in 2020.

Tezos is a self-upgradable, scalable, and secure Proof of Stake (PoS) blockchain that consumes little energy. Tezos was introduced in 2018 and had a strong reputation for innovation and openness. The cutting-edge open-source code makes it simple for programmers to create apps, utilities, games, and NFTs on the network.
Features:
Users can construct DeFi apps, games, and NFTs using Tezos.
The network may develop without the need for a hard fork thanks to the on-chain governance structure.
Blockchain is scalable, secure, and sustainable.
Innovation is given priority owing to sustainability.
2. Algrorand
Algorand is a decentralized, open-source, permissionless network that was created to address the blockchain's speed, security, and centralization issues. Mining was not incorporated into the protocol's architecture to produce a carbon-negative network and enhance Algorand's overall sustainability. The Algorand Foundation said the blockchain was 100 percent carbon neutral in 2021.
Features:
low transaction costs, rapid transactions.
Long-term viability and energy efficiency.
Accessible and scalable network.
3. Stellar
The Stellar network was formed due to the fork in the well-known cryptocurrency Ripple. The Stellar Consensus Protocol, the open-source software, is based on the authentication of transactions that happen via a network of trustworthy nodes.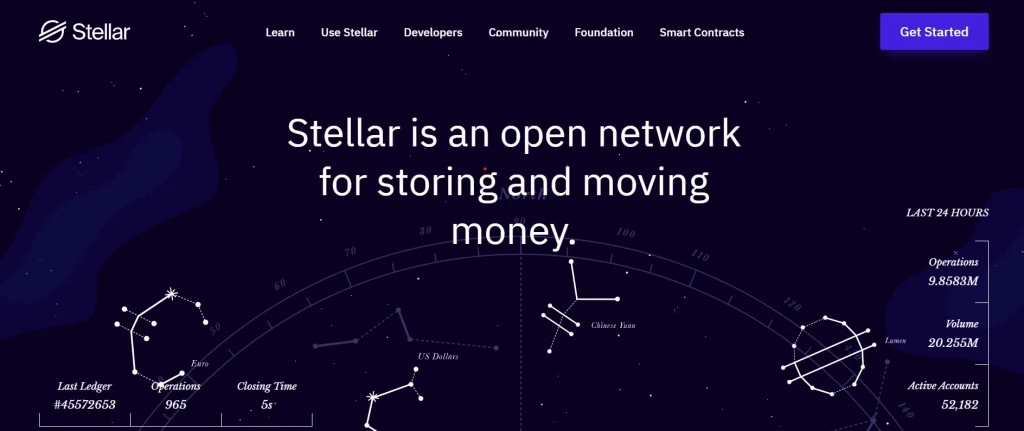 A lower carbon footprint is produced through transactions made possible by Lumens, the network token of Stellar, which is extremely efficient and costs only a tiny fraction of a cent. Compared to the vast majority of other systems, Stellar's authentication cycle is quicker and shorter, which lowers costs and uses less energy.
Features:
Authentication cycle is shorter and faster.
Stellar does not collect any fees to individuals or organizations who use its network.
Transactions involving various assets and nations can be conducted more quickly, easily, and affordably.
4. The Avalanche
Avalanche is a blockchain technology that enables fast transactions, low prices, and environmental friendliness. Avalanche provides an architecture that allows for implementing customized blockchains as subnets, whether public or private. These subnets can process around 4,500 transactions per second while less expensive than Ethereum.
Features:
Scalability, decentralization, security, and energy efficiency are all important considerations.
Proof-of-Stake (PoS) is a method of reaching an agreement.
According to the Crypto Carbon Ratings Institute, the Avalanche blockchain consumes 0.0005% of what Bitcoin consumes.
5. Cardano
Cardano is a PoS blockchain technology that outperforms more traditional PoW systems overall and competes favorably with them. One of Cardano's goals is to provide banking services to people who do not currently have access to them. Cardano is positioned as a natural alternative to Ethereum.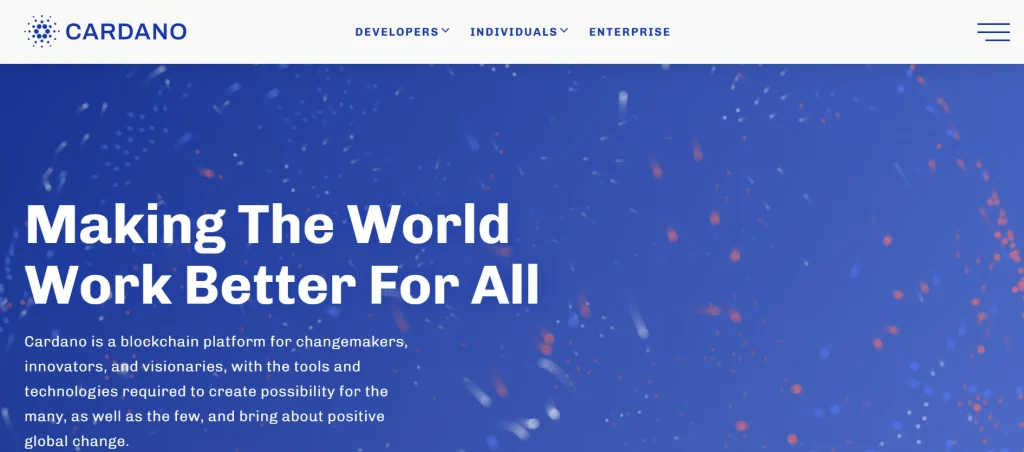 Features:
The PoS technique considerably reduces energy use.
Cardano has a much smaller hardware investment need, but Cardano transactions are exactly as secure as those made with a PoW system.
Top 3 Eco-friendly NFT Platforms
1. OKX
You can obtain NFTs from leading blockchains, the majority of which employ a proof-of-stake consensus process via the marketplace run by OKX. Therefore, each such NFT is the least harmful to the environment scientifically. However, as was already mentioned, there is more to this list than just the chain selection.
In this instance, OKX invested $10 million in the WAX blockchain, which has been verified to be carbon-neutral. In addition, WAX invests in global carbon offsetting programs as a ClimateCare partner. Therefore, OKX merits a mention in light of this.
How to Mint NFT on OKX:
Connecting the wallet is the initial step, and you can do this using OKX, MetaMask, Phantom, or WalletConnect.
Add a description once you've uploaded the file and then click Mint at the bottom. Additionally, you can mint your NFT on the Polygon, OKC, BSC, and Ethereum blockchains using the creator dashboard.
2. KodaDot
The Kusama network, driven by the Polkadot protocol, supports KodaDot, an open-source, low-carbon NFT marketplace.
In addition to being on a blockchain with lower transaction fees, you have the opportunity to support international environmental projects. Since Offsetra and KodaDot have a partnership for this, artists can indirectly support it by purchasing carbon offset credits by simply opting in during the minting process.
With a seedling symbol, these NFTs are identified as being carbonless.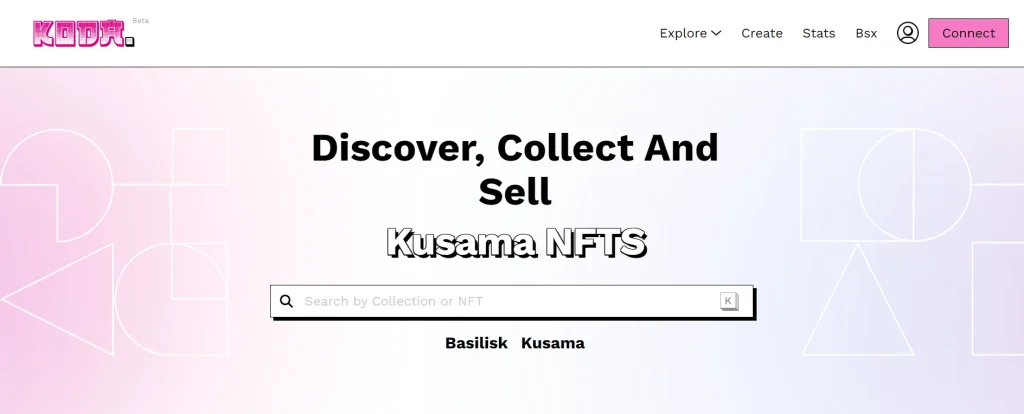 How to Mint NFT on Kodadot:
You will require a wallet that is Poldadot and Kusama compatible. The interface offers the native wallet of Polkadot, Talisman, or SubWallet as options.
You have three options for uploading your NFT after connecting the wallet using the browser extension: classic, creative, and easy. Depending on how simple the minting process is, these can differ. However, uploading your artwork, providing descriptions, and adhering to on-screen prompts are typical.
You can exchange your KSM tokens at Binance, Bybit, Simpleswap, etc., by purchasing them through NFT Sales.
3. Voice
Another platform that goes above and beyond choosing a blockchain with minimal energy consumption is voice.
They assert that by utilizing the EOSIO proof-of-stake blockchain, they will not cause any environmental harm in the first place. Voice's NFT mints also carry no gas fees, and transactions do not require bitcoin. Voice also often offsets the carbon emissions from staff commutes.
In order to directly support a sustainable environment, Voice collaborates with eco-friendly businesses. In one collaboration with Ecologi, a tree was planted in April 2022 for each NFT made on Voice. This amounts to 48,119 new tree plantings in the countryside of Kenya, Uganda, and Madagascar.
How to Mint NFT on Voice:
By logging in with your email address and selecting a solid password, listing NFTs on Voice is really simple. The next step is to choose an appropriate file type and press upload.
The developer will input pertinent information, such as royalties, before transmitting the NFT to the blockchain. Before putting the NFT up for sale or taking money from a transaction, one must have their identification confirmed.
Digital collectibles, artwork, music, and in-game objects are the most well-known NFTs. However, other NFTs are available, and some creative people are even leveraging the concept of NFTs to support sustainability programs.
Wrapping Up
Efforts are being made to ensure that NFTs are developed in a sustainable manner, from minimizing the energy consumption of various blockchains to advancing innovations leveraging the concept of a non-fungible token. The deployment of networks such as Tezos, Cardano, and others has the potential to make NFT substantially more energy efficient, with the goal of eventually being an entirely carbon-neutral sector.
---
More related posts from our blockchain blog you shouldn't skip:
We are sorry that this post was not useful for you!
Let us improve this post!
Tell us how we can improve this post?