Artificial Intelligence (AI) can potentially transform almost all businesses, from speeding up our work to predicting the next trends. While AI is still breaking the world with its new ability, another emerging technology – low code – has also integrated with AI for better process automation and analytics. A drag-and-drop software development tool with AI capability seems like a dream for everyone. In this article, Synodus will introduce the top Low Code AI platforms for your projects.
What Is Low Code AI?
Low code AI is a platform for developing AI applications without the need for coding from scratch or technical knowledge. This low code AI technology can encourage non-specialists to take part in the digital transformation of businesses by creating apps without heavily relying on IT. This also reduces the IT backlog and allows the department to focus more on demanding technical tasks.
Low-code solutions usually function in one of two ways :
A drag-and-drop interface allows users to select the elements they want and arrange them visually
A wizard, which shows answer questions and choose options from drop-down menus.
Thanks to both these pre-built code blocks, you do not need to code from scratch and can reuse them for upcoming applications of your project. You only must put your hand on it when in need of customizing or changing details. As a result, you can reduce your workflow and optimize resources efficiently.
Benefits Of Using Low Code AI Instead Of Its Standard Counterpart
A low code platform is already easy to use. Why bother with a Low code AI?
First, low code AI tools offer you technical infrastructure and extensive features related to the AI/ML technology. Even though most low code platforms claim to support AI applications, they only cover the basics structure. For something more complex, you might consider using a specific Low Code AI to build, maintain and upgrade your application with ease.
Second, some low code AI can help improve software development processes by suggesting codes in customization mode. Of course, the technology can't always be correct, but it's good to have suggestions here and there.
Who Should Use Low Code AI?
Low code artificial intelligence platforms will benefit businesses in data-driven industries such as marketing, sales, and finance. AI can aid in the prediction of churn rates, the analysis of reports, the addition of intelligent suggestions, the automation of invoicing, and much more.
Furthermore, these platforms are made for businesses of all sizes, guaranteeing any team can successfully deploy the best of them.
Top Low Code AI Platforms To Use In 2023
There are numerous low code platforms in the market, but you must look for those with signature functional features that stand out for building an AI application. Here is our suggestion list of top AI Low code platforms to use: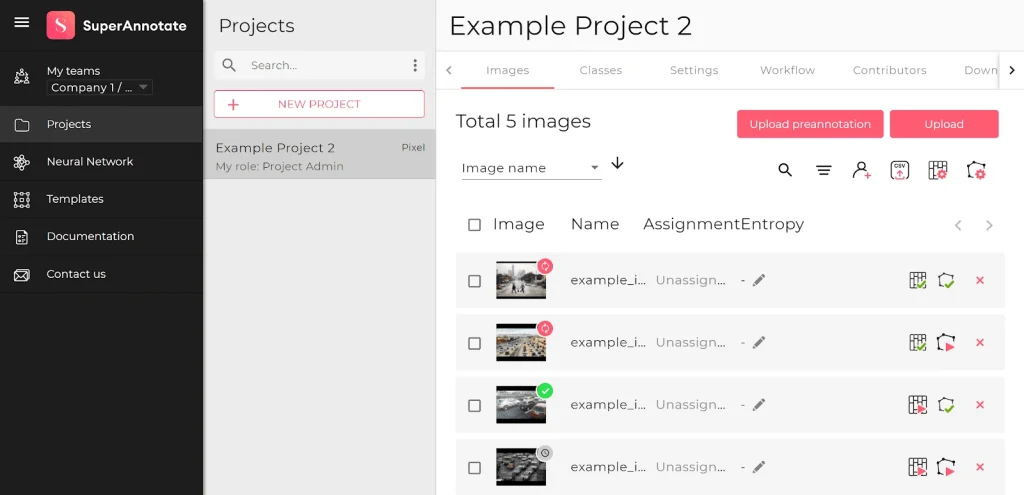 Large companies with vast databases will require an end-to-end platform to annotate, manage, and version ground truth data for AI applications. And SuperAnnote is the absolute choice.
Leveraging its toolset, annotation ability, and powerful data management system allows you to scale and automate your AI pipeline 3x-5x faster.
What you will get with SuperAnnote:
Annotate video, text, and images with high data throughput and create high-quality datasets.
Set up a customized workflow and consolidate pipelines of every size and complexity.
Automation features.
Multi-level collaboration with access management tools.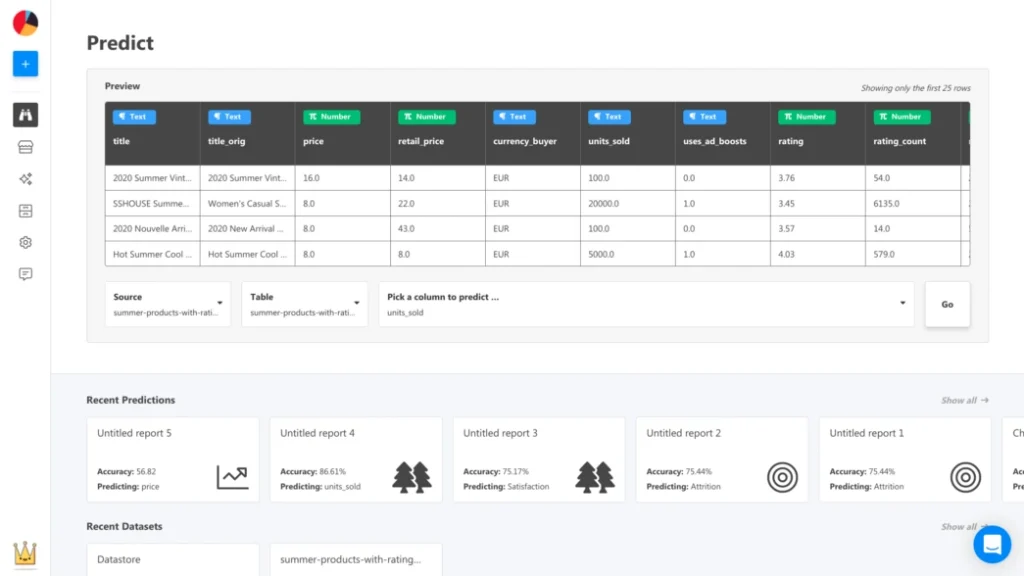 Obviously AI platform allows can perform data prediction within one minute without making users write a single line of code. To be more specific, you only need to design and set up the machine learning algorithm (without coding, of course), and the system will automatically run based on your customized system. Because of this, this Low code AI Machine Learning platform is suitable for anyone, with or without AI and coding experience.
What you will get with this low code AI platform:
Leverage datalog to shape your database without code.
Share your machine-learning models privately or publicly.
Integrate your CSV file with your data source.
GeneXus is a low-code enterprise platform that employs artificial intelligence (AI) to automate and maintain applications across all systems, coding environments, and devices. The tool is intended to promote flexibility, high performance, and creative freedom for the user. GeneXus can help a corporate application and its accompanying multi-channel user experience significantly.
How does this Low code AI platform work? It combines Generate AI, AI assistant with Code Generators to simplify your software development process. The AI will constantly suggest new lines of code based on your types of applications and what you want to build. Thanks to this, you can save time on development and increase accuracy.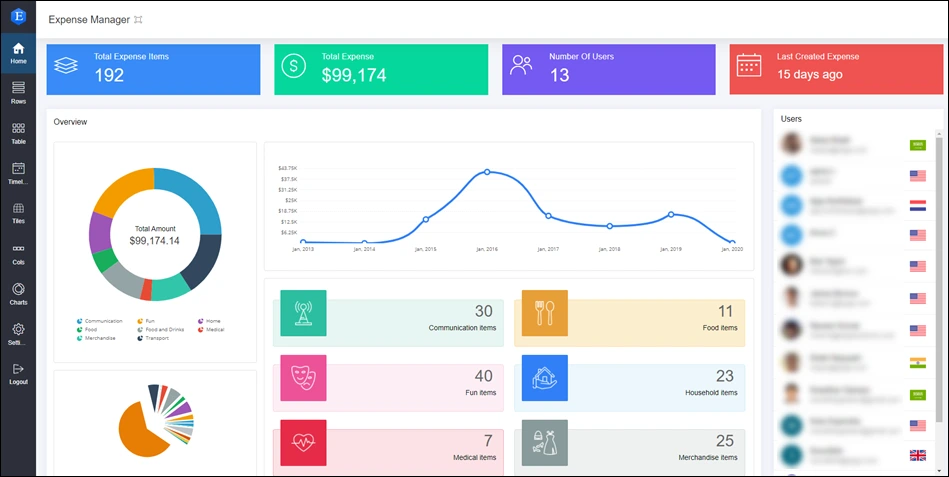 Pega's intelligent engine is changing the world of automation. This low code AI platform not only helps businesses rapidly build applications with little effort on coding, but also brings powerful AI applications with data mining, predictive analytics, language, and event processing. These features will ensure a robust automatic application that aids you through every decision-making with accuracy.
What you can build with Pega: customer relationship management (CRM), robotic process automation (RPA), and case management (CM)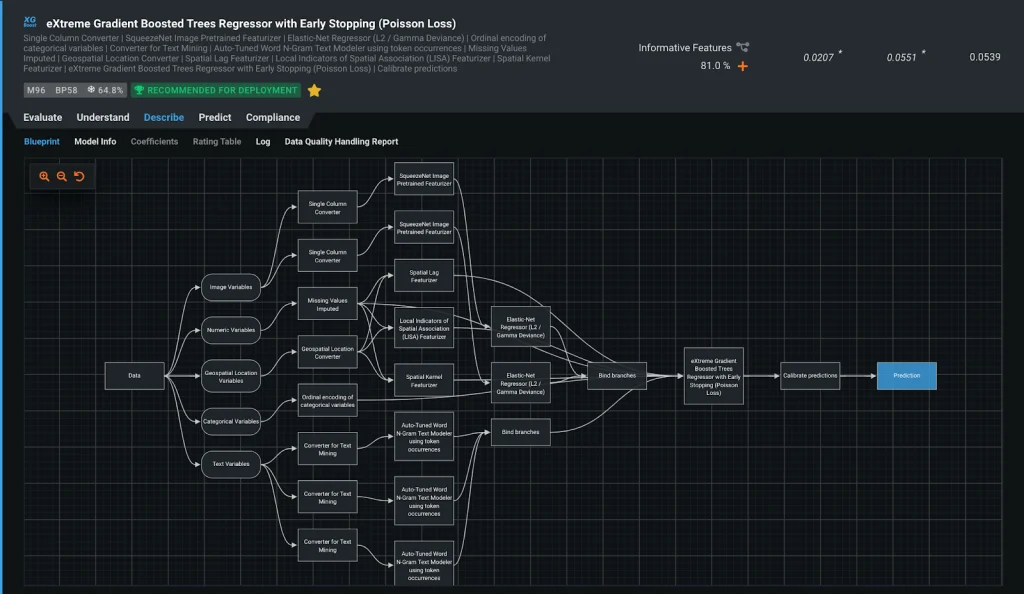 A cloud-based platform with tools for automating data preparation, developing and deploying algorithms. It includes dedicated models for industrial use cases such as banking and retail, healthcare, manufacturing, and public sector organizations. One fascinating feature is its emphasis on explainable AI, which aims to introduce trust in the insights and decisions it generates by making its methods understandable to humans.
You can use this AI low code platform to automate extracting structured or semi-structured data from imported documents. If your company spends time and money on costly and time-consuming processes such as importing data from forms, text documents, and the like, this could be exactly what you're looking for. Because of its use of machine learning, it learns from its mistakes and becomes more accurate at finding the information you require.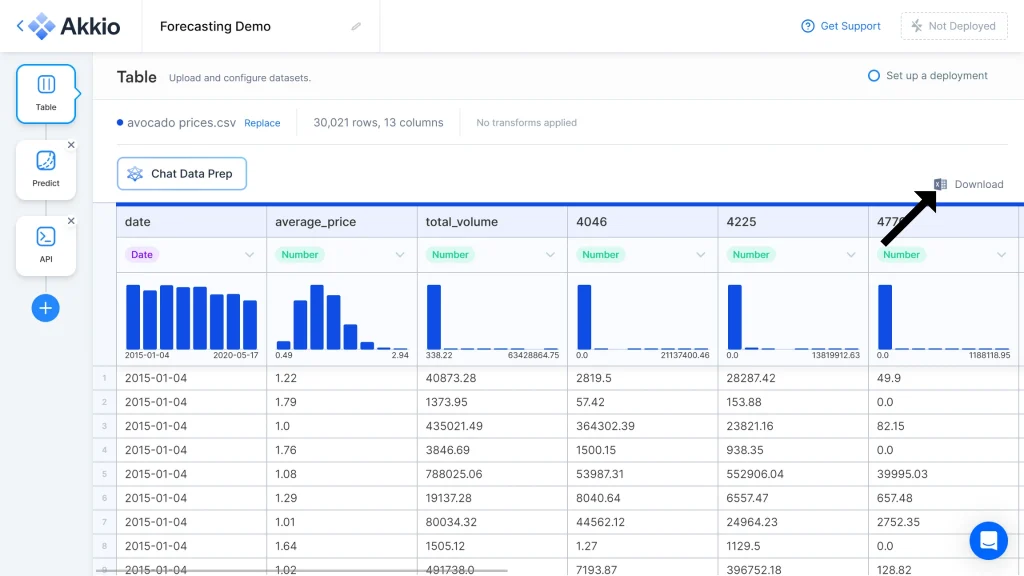 With Akiko, you can deploy AI in 10 minutes without coding or data science experience. It enables the development of AI-powered workflows to deploy and evaluate them rapidly. It also has robust integrations, including industry-standard data platforms such as Snowflake and marketing tools such as Hubspot and Salesforce.
This Python library might require additional technical knowledge compared to some of the other tools listed here. However, it is still considered low code because it provides a number of pre-configured functions and wrappers that greatly simplify the tasks of data preparation, analytics, and model training.
Lobe is a simple image recognition algorithm training tool. Microsoft created this low code artificial intelligence tool to help users learn the fundamentals, with a platform that automatically selects the models that are most likely to succeed based on the user's workload. There is no coding required and you can quickly upgrade to Azure AI, Microsoft's more advanced ML version, anytime.
Teachable Machine provides simple, straightforward tutorials that can guide you through the process of training algorithms to classify and categorize data, one of the most basic use cases for ML and AI. The most useful feature is a teaching tool for mastering the fundamentals.
Wrapping Up
With so many choices of low code AI platforms, we hope you can find some that work best for your project. Some of these are intended for people with no prior experience, while others are intended for people with a background in machine learning but want to reduce the repetitive and routine aspects of preparing data and designing methods.
---
More related posts from Low Code blog you shouldn't skip:
We are sorry that this post was not useful for you!
Let us improve this post!
Tell us how we can improve this post?