Retail analytics have been available for some time now in brick-and-mortar stores. However, the spotlight for data gathering and analysis has been in the digital world. Thus, retail analytics use cases are making many store owners confused.
Retail today is being shaped by the empowered customer, who demands convenience, customization, collaboration, and consistency. To deliver this demand to the customer, retailers employ retail analytics in operation, supply chain, customer journey, and pricing optimization, which are the essential things that support the company in identifying problems, to find out solutions to various business-related issues, such as a sale (conversion).
In this blog post, we will point out many retail analytics use cases to provide you an in-depth understanding of its advantages and how to apply them in different niches.
What is Retail Analytics?
Retail analytics transform in-store activity collected through store cameras into actionable data to greatly facilitate the business decision-making process. These data can be the store's traffic, sales, and customer engagement indicators, which help retailers identify product performance, peak sales period, current trends, the demographic profile of customers, conversion rates, and other significant KPIs.
Retail analytics detaches the uncertainty from business aspects, including marketing, sales, and customer experience management. Thus, Retailers can make crucial decisions based on their selling performances and consumers' habits.
To improve the business result, online stores can leverage retail analytics to optimize the store design and layout, innovate operation processes, or optimize the supply chain. Let's see how it works in retail analytics use cases below.
Effective Use Cases For Retail Analytics
Retail Analytics in Customer Journey Mapping
Properly understanding customer insights is the decisive factor to building customers' journey map, therefore leading to a booming business. The buying journey of customers begins when they enter the store, view the retail store layouts, product displays, marketing strategies, and promotion campaigns. Retailers of all sizes are seeking approaches to offer the most pleasant trip to each of their customers. With the latest advancements, retail analytics now can turn in-store data into useful insights, allowing retailers to focus support on customers and deliver constantly efficient services.
Optimizing store layout and product display
Conducting a careful analysis of customer behavior empowers retailers to offer better experiences based on customers' shopping patterns. These patterns can cover the time and location of the store customers enter, the level of engagement with product placements by studying how long they stay on.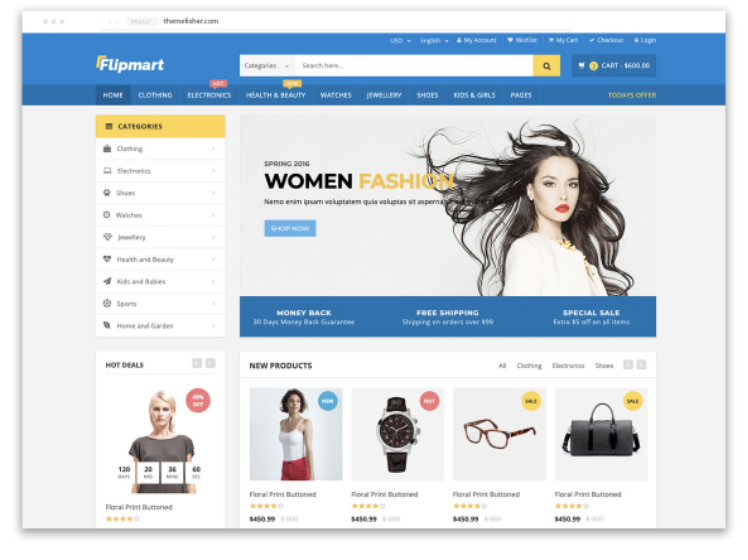 This reliable and useful data can be converted into opportunities for better management. Retailers can iterate on product displays to ensure the best accessibility and improve cross-selling, enhancing brand awareness and sales in the long term.
To ensure the store layout and product displays are well arranged, retailers need to identify where the foot traffic mostly comes from in the store, the store scale, and what specific items are being sold. All of this is attainable using insights gathered from data analytics.
Winning a data-driven marketing strategy
Advanced retail analytics can track customers' gender and age, allowing managers to figure out their target audience. In addition, in-store data can be used to understand the motives for each purchase decision and why your products are preferable compared to other competitors. Leveraging this information, retailers can build a strong presence and better development in this competitive marketplace.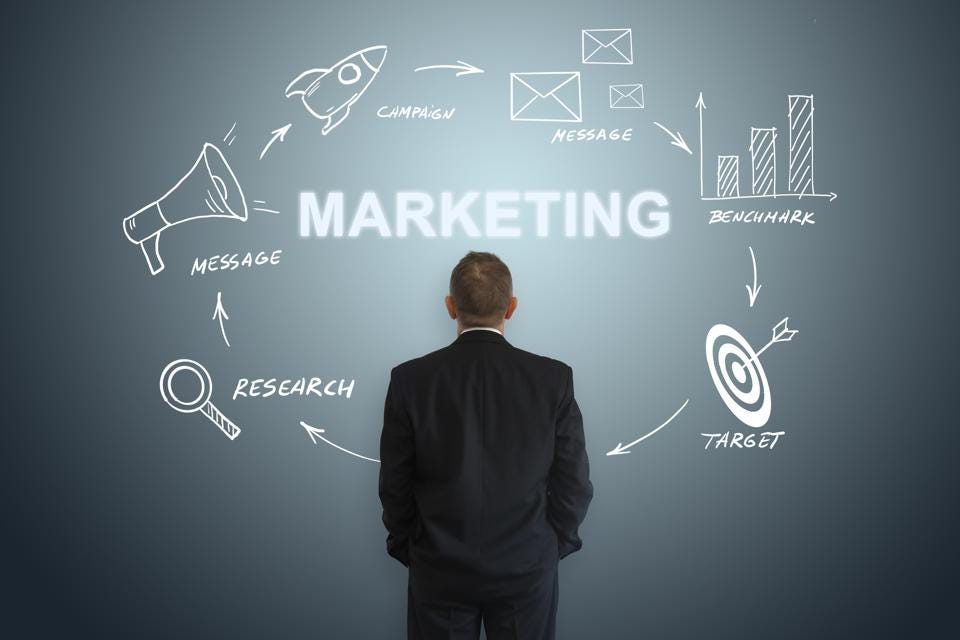 Information extracted, including demographics, purchase histories, location, and other sources, can bring your lead generation strategy to another level by helping retailers timely connect with customers with the right offers. Thus, You have the base to create a more targeted marketing plan, which assures the highest conversion rate.
During the assessment of the marketing campaign, sellers can analyze its effectiveness to see what doesn't work and then propose further actions to address. This can optimize their current marketing and improve their proactivity in risk management in future campaigns.
Improving customer service
The power of technology through retail analytics enables e-commerce businesses to deliver better customer service. with the in-store data analysis, managers can ascertain the required number of floor staff and resources to sufficiently meet the customer's demands.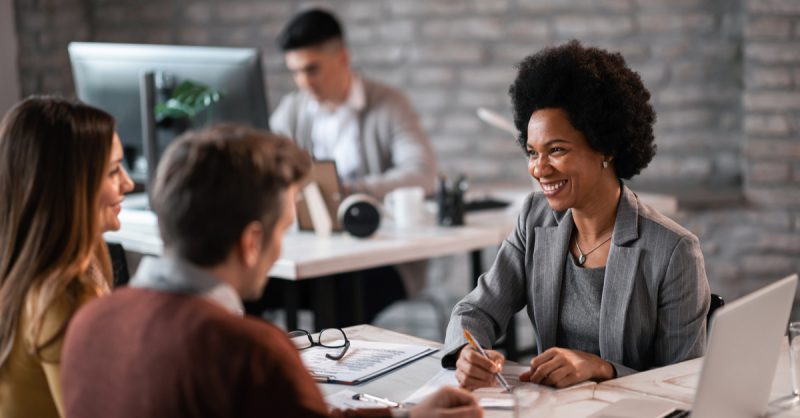 When the customer number exceeds the threshold, managers can be alerted to send out staff for further arrangements.
Customers' emotions can be detected by real-time retail analytics, encouraging more effective responses to drive sales. A customer having trouble choosing products is identified, so the managers can definitely set up staff members for instant consultancy. This means retailers can successfully deliver a personalized in-store experience, leaving a good impression on customers.
Analysis of important indicators like traffic flows over time generates a clear vision of the peak periods. At this point, adequate preparation should be underway to reach the peak performance level.
Retail Analytics in Price Optimization
Price optimization is the key for any business to succeed in this customer-oriented market. Having a price that balances the profit and value is easier said than done. Additionally, price analysts have to look into data from both customers and businesses for the most suitable pricing strategy. And how can retail analytics help in pricing?
Insights into your customers
The foundation of pricing is knowing your customers, and understanding them takes much effort. For example, you should be able to answer simple questions like How much they are willing to pay, what value do they see in your product, etc., and you need a large amount of data to do it right.
With retail analytics, managers can have access to many crucial statistics. These data can divide into two types:
Quantitative data: Including demographics, inventory, supply and demand, transactions, sales report, price sensitivity
Qualitative data: Descriptive and findings found in feedback, survey, and questionnaires.
With those data provided, analysts can reveal even more advanced figures. Moreover, thanks to technologies, it is now possible to track your customers individually and know their budget, income, shopping habits, etc.
Not missing out on any business opportunities.
Retail analytics are not just looking at reports of customers or company's performances. They can also analyze the market to know valuable information, such as competitors' stocks status or if the supply/demand is unbalanced. Such insightful data can help businesses focus on key products and generate profits in many situations.
Plus, you can perfect your optimization by collecting relevant data such as historical purchases to analyze trends, competitors, markets, etc. It gives you a lean, fast process that helps you catch up with any situations in the market.
Feedback
It is vital to know if the pricing strategy is doing great or not, and advanced analytics can help you evaluate it. Real-time reports will give you insightful sales performance information and identify problems as soon as possible. On top of that, the 21st market is customer-oriented, and constantly changing. To prosper in the competition, you need to change your price to adapt to the environment as the price chart can fluctuate significantly.
Testing
When you have a price strategy,it is recommended to use an advanced retail analytics solution that models your plan and see how the campaign performs. This allows you to discover opportunities you were previously unaware of and avoid unintended mistakes.
Scenario modeling is a type of advanced analytics that enables you to test scenarios you previously planned and evaluate the simulated results. It gives you the opportunity to optimize your product prices smartly without guessing, ensuring that you make decisions based on a solid foundation.
Retail Analytics in Operation and Supply Chain
Retail Analytics will help companies identify the root causes of organization and supply chain. Thus, they can gain a competitive edge and improve their business performance.
Keeping up with product life cycles.
This progression includes multiple disciplines, skills, tools and processes. After that, products have to get through market forces such as raw materials, product parts, different business processes, costs, distribution to the market and sales.
The supply chain is an entire system of producing and delivering a product or service, from the beginning stage of sourcing the raw materials to the final delivery of the product or service to end-users. Organizations use big data in retail analytics to understand supply chains and product distribution to reduce costs.
Whether your product is just developed or already at some stages of its life time, you should constantly consider the needs of your end users according to retail analytics. Their requirements are your top priority to figure out how the market works and build a successful project.
Retail analytics examples: Apple is a good example of a company that manages its product life cycle well. You can still use their products released years ago because they continue updating their operating system (iOs). Recently, Apple has released new products annually to match consumer trends.
On the other hand, the product is constantly updated to make it feel fresh to consumers, leading in the competition and postponing the transition to the decline stage of the life cycle.
Avoiding complex operations
Utilizing data engineering platforms will increase operational efficiency and reduce the complication of production activities. Many retailers know the intense pressure to optimize asset utilization, budgets, performance, and service quality.
You can research the insights of the log, sensor, and machine data to see how to activate them. These insights include information about trends, patterns, and outliers that can improve decisions, drive better operational performance, and save millions of dollars.
Analytics can promote productivity by identifying workforce issues and methods. Thus, managers can examine the progress to suggest a new method applied in the production.
How to collect data for operational analytics and supply chain analysis?
The data itself is complex because it often exists in hundreds of different semi-structured and unstructured formats. However, if your collecting and analyzing processes are in the right direction, the data volumes can double every few months.
There are some valuable sources that you can take data for retail analytics, namely servers, plant machinery, customer-owned appliances, cell towers, energy grid infrastructure, and even product logs. Collecting, preparing, and analyzing this fragmented (and often unstructured) data is no small task.
Synodus Retail Analytics Solution for Small Businesses
Perhaps you got the answer to how to apply retail analytics in each stage in the business process, but not sure where to start. Data Analytics Outsource is the best solution for you to save your time and budget.
As a Data Analytics Consulting Company, Synodus will work with you to define the issue and deliver results that can be operationalized throughout your organization.
Wanna dive deep into retail analytics use cases? Get a free personal consultation now!
Conclusion
The purpose of retail analytics is to identify solutions for the improvements and developments of the company in the long term. Researching use cases in retail analytics will help you understand how important it is to rely on analytics. Therefore, you can come up with excellent strategies for your business.
We are sorry that this post was not useful for you!
Let us improve this post!
Tell us how we can improve this post?