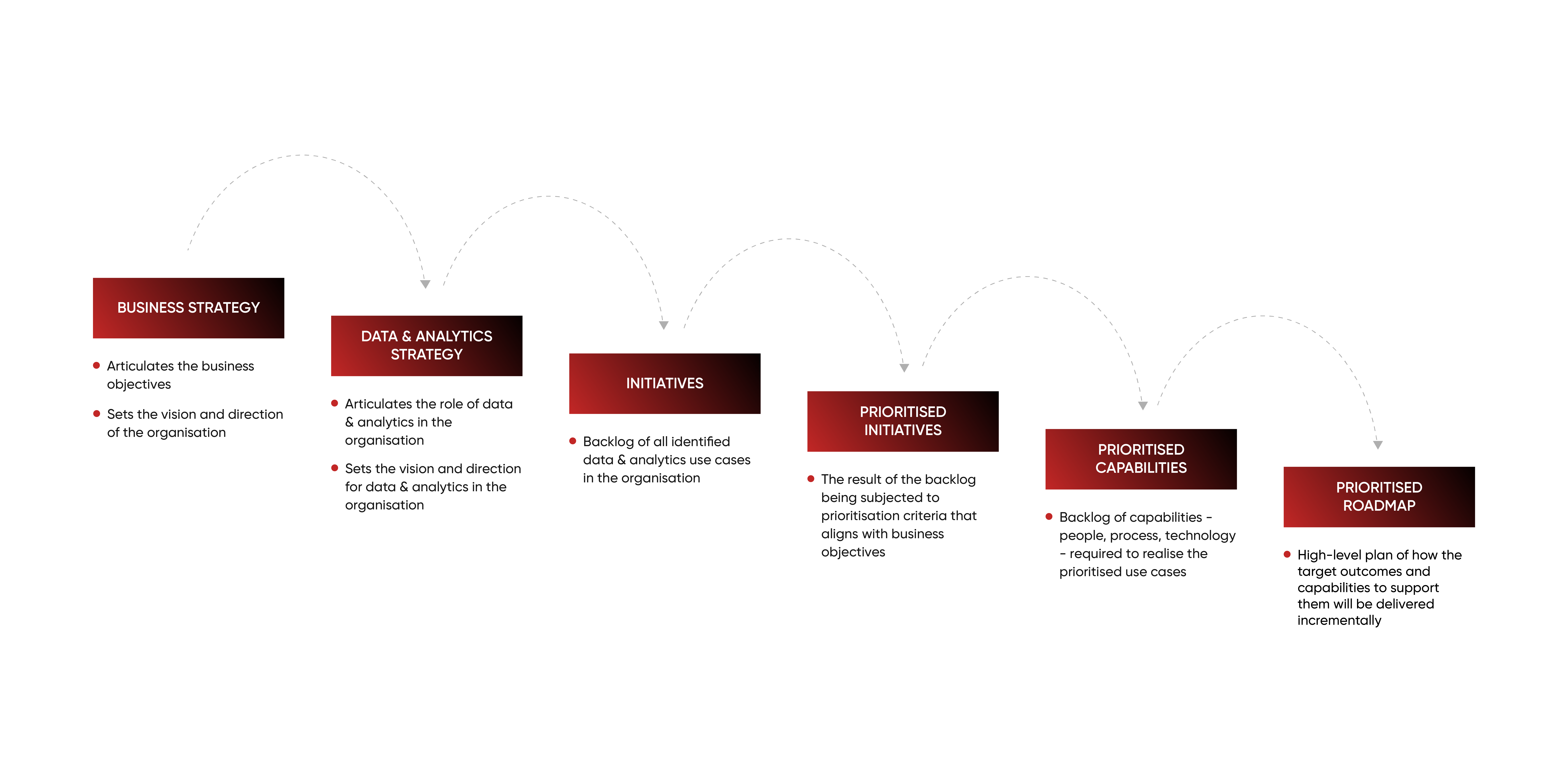 Data Strategy & Roadmap Consulting
Digital transformation is happening across industries worldwide. There is no doubt that analytics capabilities are foundational to an organization's digital evolution. However, the challenges lie in how to take a comprehensive approach to data-led Transformation agenda. As a matter of fact, companies are highly likely to approach analytics on a piece-meal basis or fall prey to technology hype.
On studying digital champions, we learn a lesson that analytics success is a result of continuous deployment over time. Synodus's experts understand this evolution deeply and will help enhance your company's analytics capabilities through a strategic agenda with SMART objectives and an effective action plan.
Analytics Capabilities Assessment