3
minutes read
The world of online business is a fast-paced one. The ability to accept payments online is no longer a luxury, but a necessity for any company looking to stay competitive in the marketplace. As an eCommerce store owner, you want to make it as easy as possible for customers to pay. Once you set up a payment gateway, it's just a matter of configuring your shop with the correct details.
There are many different options for eCommerce stores when it comes to choosing the right payment gateway. In this article, we'll go over some of the best choices available and help you decide which one is right for your business.
What are eCommerce payment gateways?
A payment gateway is a service that allows you to accept payments from your customers. The payment gateway will process the customer's payment and then pass this information back to your online store. This allows you to process payments without having to store customer credit card details yourself, making it more secure for both you and your customers. Once a customer has made a purchase, they will be redirected to their bank or credit card account to complete the checkout process.
The main purpose of an eCommerce payment gateway is to keep sensitive information safe. If a user has their credit card details stored in an online store, there's always a risk that someone could steal that information and use it for fraudulent purchases elsewhere. Ecommerce payment gateways keep this data safe from prying eyes by passing it through several secure layers before transferring it onto your bank account for processing.
Top 6 payment gateways
Payment gateways are the most important part of any eCommerce store. There are many different payment gateways available, but here we'll look at the 6 most popular ones and how they can help your business.
PayPal
PayPal is the most popular payment gateway for eCommerce stores. It is free to start with and has a very low transaction fee (2.9% + $0.30). They also have a number of extensions that can help you add extra features to your stores, such as their PayPal Shopping Cart and PayPal Checkout buttons.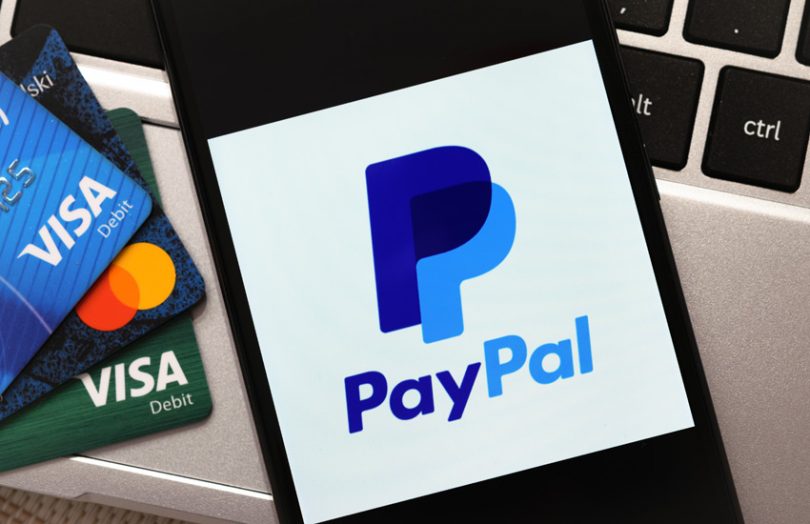 Moreover, the best thing about PayPal is that it is applicable to any software or platform your store uses (it works with all major shopping carts). That said, PayPal can be used by anyone with an email address or phone number to make fast, secure purchases online without sharing financial information. It also provides you with an extra layer of security by protecting your transactions with its Fraud Protection Services.
Stripe
Stripe is another popular payment gateway accepting credit card payments from customers who shop on your website. The fees for Stripe vary depending on which plan you sign up for and how much money you make through them each month. Additionally, there are no hidden fees or contracts with Stripe; everything is transparent so you'll know exactly what you're paying for.
Stripe provides a number of features that are useful for eCommerce merchants, including:
Payouts in many currencies
Support for international payments
A convenient dashboard with all your sales information in one place
Customizable forms that match your brand's look
2Checkout
2Checkout is a global provider of online payment solutions for more than 200 countries worldwide in nearly 100 different currencies. It performs both chargeback protection and fraud protection services for merchants using its services to process credit card payments online. It's also worth mentioning that 2Checkout offers many different types of payment plans/packages depending on your needs and budget.
Not to mention, 2Checkout also has an account updater feature that lets merchants keep their customer information up to date so they never miss a payment. This eCommerce payment gateway is ideal for merchants who sell physical or digital products or offer subscription-based services. It also works well for selling services such as phone plans or insurance policies.
Authorize.net
Authorize.net is an international leader in secure payment processing and fraud prevention services for online merchants and their customers. With nearly 30 years of experience in the payments industry, they have become a trusted name when it comes to making sure your customers get paid on time every time.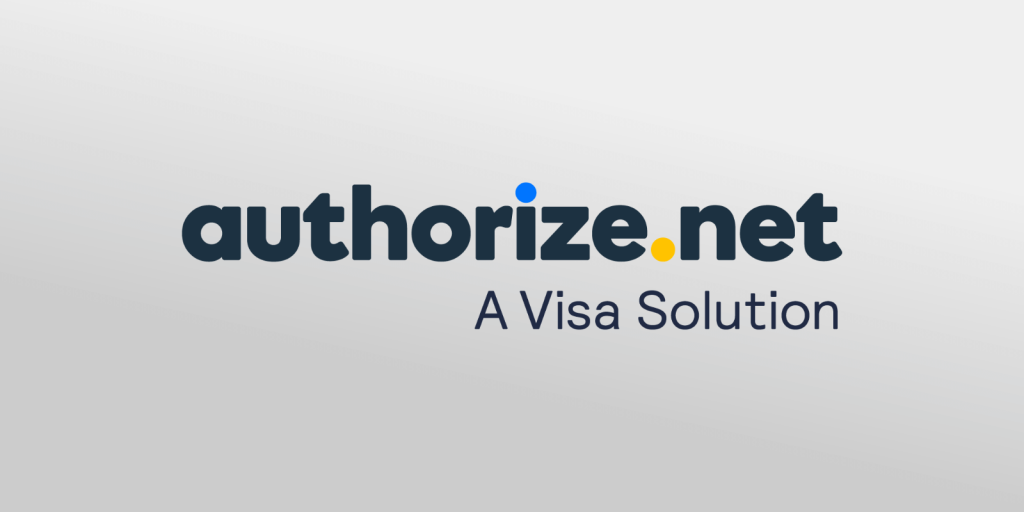 Authorize provides users with a wide range of options and features, including recurring billing, recurring payments, IPN (Instant Payment Notification) notification through email or SMS, reporting tools, and more. It, at the same time, supports all major credit cards, including Visa, MasterCard, American Express, and Discover. In addition to credit card processing, Authorize.net offers merchant accounts for businesses that want to accept ACH (automated clearing house) payments or bank drafts.
WePay
WePay is another popular online payment gateway used by many eCommerce businesses because of its low fees, easy setup process, and excellent customer support options. The vendor customizes several different pricing plans depending on how many transactions your business expects per month and what types of products or services you sell. You can accept payments from all major credit cards as well as PayPal, checks, and cash orders through WePay's service.
WePay works with almost any type of business – from small mom & pop shops to large corporations with thousands of customers. It's also one of the easiest payment gateways to set up and manage. Therefore, it's a good choice if you want to avoid paying extra fees or are just starting out as an online business owner.
Square
Square was founded in 2009 by Jack Dorsey, who also co-founded Twitter. It is best known for its POS (point of sale) system but also offers an online merchant account that lets you accept credit cards and other payment methods on your website or mobile app.
Square is great for small businesses and those just starting out. Using Square, enterprises can access an affordable hardware setup and software that makes it easy to accept payments on the go. The provider also has a wide variety of pricing plans to meet your needs.
How do we choose the best payment gateways?
Choosing the right payment gateway will ensure that your business gets the most out of the service while reducing the risk of fraud and chargebacks. When selecting the best payment gateways for your eCommerce store, there are some factors to consider.
Meet the business's requirements without adding cost
There are so many options out there, and it can be confusing to choose the right one. The first step in finding the right gateway is understanding what your business needs from it.
Seamless integration
A good payment gateway should be easy to integrate into any eCommerce platform. This means that it shouldn't take much time to set up and integrate into your existing eCommerce process. If you use more than one payment processor, make sure they integrate with each other seamlessly. Otherwise, customers will have to go through multiple steps when checking out, which may discourage them from buying at all.
Strong security features
You want a secure gateway that protects your customer's information and keeps their data safe from hackers or other cybercriminals. Some good examples of strong security features include PCI (Payment Card Industry) compliance certification and strong encryption technologies like SSL (Secure Sockets Layer) certificates and tokenization technology.
Ending notes
When choosing a payment gateway for your store, it's important to consider how you'll take payments from customers and how much you'll be charged for each transaction. Also note which features are included with each gateway, and what additional features you might want to add on. In the end, no payment gateway is likely to be perfect for every store. You may want to find one that provides the ideal balance of options and costs for your business.
We are sorry that this post was not useful for you!
Let us improve this post!
Tell us how we can improve this post?