6
minutes read
Retail video analytics is becoming more than simply a loss prevention tool; it is also an important instrument for business success. By incorporating video analytics for retail stores, chains are trying to maintain profits when customer preferences have changed substantially and there is a greater awareness of health and safety.
The financial burden of the pandemic, which includes the constant threat of lockdowns, has compelled retail stores to seek smart approaches that can assist them in combining data from different data sources to make proactive decisions, recognizing any changes in consumer behavior, and detecting operational gaps in real-time. Therefore, it is now feasible to utilize the currently deployed infrastructure for reasons other than security or shoplifting prevention. Video analytics for retail stores is a truly robust solution meant to solve the driving element of the requirement to evaluate and manage data and metrics, in addition to security.
Scroll down and you will find out more about retail video analytics. What it is and the use cases for retail stores.
What is Video Retail Analytics?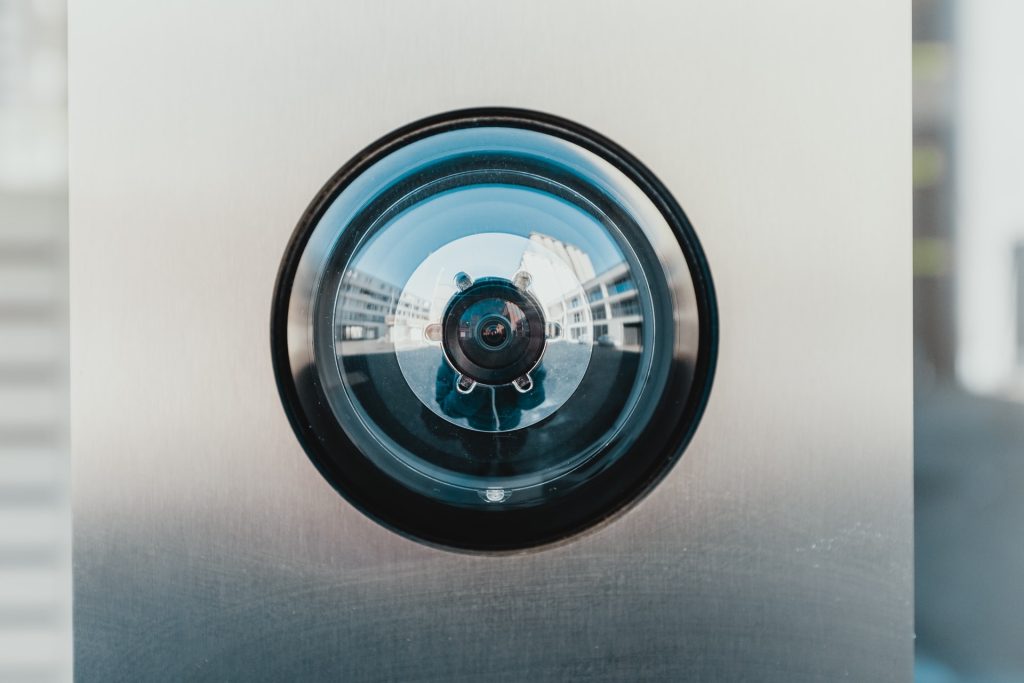 Video analytics is a tool that analyzes videos to look for specific info, actions, or attitudes. The implemented algorithms can be executed directly on the processor embedded in recording devices, or any specialized video processing units within a computer. Hence, retail video analytics can be seen as the identification, analysis, and transmission of noteworthy patterns in data extracted from the video content, as well as the application of such patterns to meaningful decision-making for retailers.
As video analytics capabilities increase, businesses are swiftly obtaining the capability to analyze images and videos, detect and classify people and objects, and derive meaningful data from what they see. Devices from CCTV surveillance networks with video analytics functionality help retail shops stay competitive by better recommendations that add value to customers and improve loyalty.
The global video surveillance market is worth USD 50.59 billion in 2020 and is predicted to grow to USD 104.38 billion by 2028. This enormous investment proves that managers in every sector are trying their best to find different uses for their CCTV systems. Video analytics retail use cases can vary from tracking store performance to boosting customer experience, improving consumer contact, and increasing customer retention.
How does VRA work?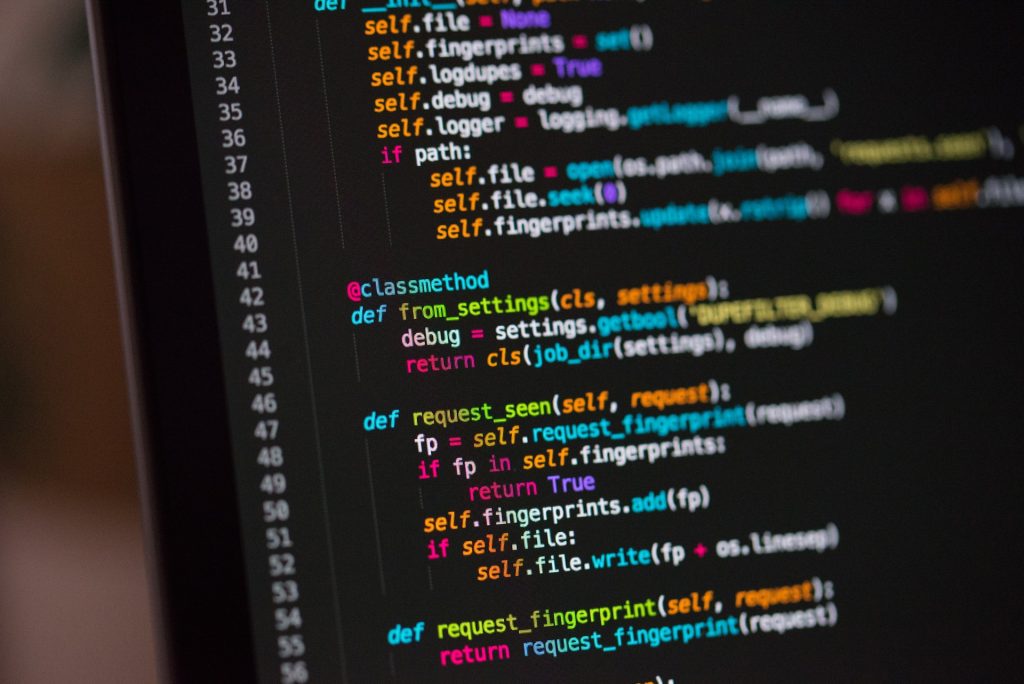 In general, video analytics is innovative software that is integrated into a pre-existing video surveillance system and enables real-time video footage analysis for increased security monitoring and reporting, as well as consumer insights, using sophisticated artificial intelligence (AI). For video analytics use cases in retail, it also enables detailed reports to be created, real-time alarms to be triggered, and video content to be easily accessed through the cloud.
Noticeably, video analytics for retail stores can measure the number of individuals and generate heat maps to highlight which store areas are crowded and which are being overlooked. This enables store managers to design a better shop layout and keep track of the busiest times of the day for scheduling purposes. Moreover, the cameras linked to the IVA systems at the shop entry and exit points assist in counting visitors and identifying consumers entering the store using biometrics and facial recognition software.
Benefits of Video Retail Analytics?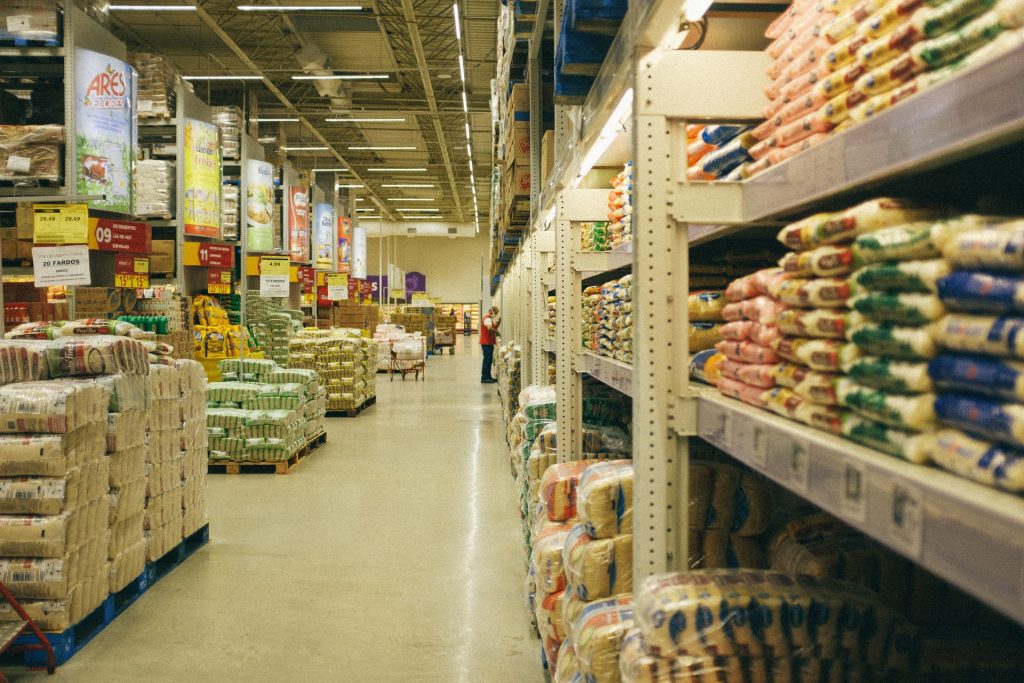 Better customer insights
With customer centricity being the main focus of the business, owners go to great lengths to improve the experience by using VRA to incorporate consumer intelligence. Consumer intelligence (CI) is the process of gathering and analyzing data about consumers or potential clients to develop a closer rapport with customers. This is the bedrock upon which all strategic marketing or customer retention plans are built. Retail video analytics with Consumer Intelligence (CI) provides a competitive advantage to businesses by combining and analyzing all accessible customer data to enhance communication, research and influence purchasing behavior, and generate greater sales through predictive suggestions.
More efficient operations
This is mainly due to the accurate measurement of individuals present in the store at any given time. VRA from shop entry footage, as well as other sensors from recording devices, give real-time traffic data in the store. Based on dress code detection and biometric identification, retail video analytics assists in differentiating personnel from customers. By examining this data on a regular basis, managers could specify traffic patterns and increase staffing numbers depending on client demand. Determining the staff-to-customer ratio assists businesses in deciding whether to reallocate workers within different parts of the shop or bring in more staff during high-traffic days while reducing overstaffing expenses during slack hours.
Improve security and safety
Video retail analytics enables retailers, malls, and other businesses to improve their security and commercial performance. The analytics can also verify that all COVID rules, such as mask wearing, social distancing, temperature monitoring, and so forth, are followed completely. VRA allows for the simple examination of film from several cameras in minutes, rather than hours or days of human inspection, to investigate shop losses and crimes. Filters can be used by operators to search for individuals or items that fit a certain description, extracting critical facts, gathering evidence, and speeding up investigations.
Cost saving
Modern retail video analytics powered by artificial intelligence is less expensive than its analog surveillance equivalent. All video content acquired by CCTV is saved in the cloud using the AI & ML-based video analytics platform. Furthermore, this stored information is in the form of compressed digital streams, and only the essential information is automatically sent to the cloud.
As a result, we argue that video surveillance platforms take up less space than analog video. As a result, less physical infrastructure in the store is required to store data, which is not the case in traditional systems. Therefore, it is possible to eliminate the demand for additional security staff while simultaneously saving money.
Time efficiency
RVA may monitor video feeds to choose activities and defined behavior based on movement patterns identification. Hence. you do not have to sit and watch security footage every minute since alerts are created automatically and quickly delivered to the security team. When time-consuming labor is already controlled digitally, using a digital surveillance system that monitors every activity in the office. Employees are more likely to relax and stay on target, take effective breaks, and feel carefree at work as there is no manager watching them directly.
Top 6 Video Analytics Use Cases For Retail Stores
Video analytics retail use cases can vary depending on your specific needs. Below, you can find the 6 most common ones:
Quality check
This can be one of the most popular video analytics use cases in retail. According to the Organisation for Economic Cooperation and Development (OECD) and the European Union Intellectual Property Office (EUIPO), the international trade in counterfeit and pirated goods might have reached $509 billion in 2016, representing 3.3 percent of global commerce, up from $461 billion in 2013, representing 2.5 percent of global trade. Counterfeit items could look too real to the point that it is extremely hard to distinguish them from genuine ones. Forgers have mastered sophisticated production techniques, enabling their knock-off merchandise to pass traditional product examinations. Obviously, selling counterfeit items results in a loss of reputation, profit, and affects future sales; as a result, shops must prioritize the implementation of artificial intelligence to detect counterfeits.
Methods like image recognition and object detection can assist businesses to manage shop inspections while getting consistent results. Deep learning neural networks may be used to compare goods on shelves and determine authenticity and sincerity. Using photographs, the neural network may be taught to distinguish goods that differ from the original in any single or subtle way. A mistake made during laborious manual tests can be detected instantaneously by RVA based on these deep learning techniques. DataWeave, a Seattle-based business that provides competitive intelligence services to retailers and consumer brands, recently released a counterfeit product detection system that employs deep learning to detect and assist eradicate counterfeit items. The software, which uses NVIDIA GPUs used for training for inference, detects fraudulent items with an accuracy of more than 95%.
Product stock-outs
Panic buying during the epidemic was devastating to retailers and millions of people worldwide. Thousands flocked to supermarkets and small businesses to stock up on toilet paper, only to leave empty-handed owing to stock-outs. Out of stock indicates that there is a high demand for a specific product while there is only a limited supply. Stock-outs can cause loss of revenue, damage to the brand image, and, hence, a decrease in profit and customer retention. Customers may choose less expensive items. However, you may lose a customer permanently, resulting in fewer recurring purchases in the future.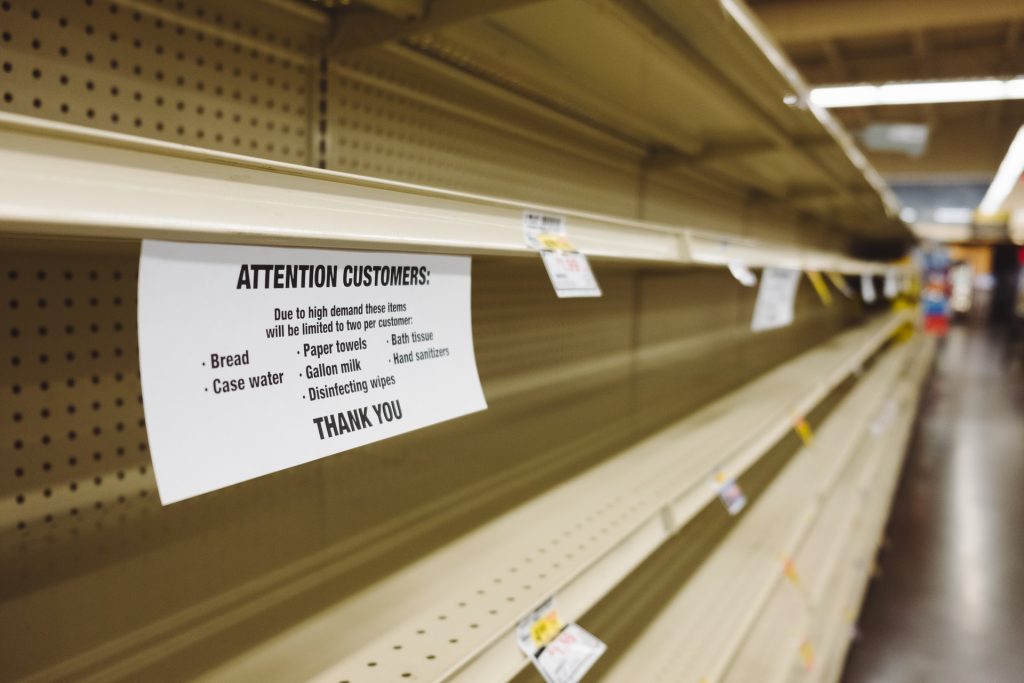 One of the main reasons can be ineffective organization in the store. Both the sales floor and the stockroom have an impact on customer service and experience. It can put your inventory management system to the test. There is a considerable danger of products getting misplaced if the service area within the business is dysfunctional and disorganized. As a result, prompt replacement of the item on the shelf might be difficult. At the same time, the stockroom arrangement influences inventory turnover.
A product artificial intelligence-based video CCTV system can help relieve this difficulty by automatically detecting when an item on a shelf goes out of stock and notifying personnel to replace the shelf. This is accomplished by combining in-store cameras with advanced algorithms, which recognize gaps on shop shelves where the stock should be placed. When the solution detects that shelf space is vacant, it may immediately generate an alert, allowing personnel to quickly refill the shelf. As a result, missed sales owing to vacant shelf space are reduced or eliminated.
Queue Management
Another video analytics use cases in retail is to manage queues. Queues form in stores when there are too many customers and not enough cash registers. Possibly anyone has been in this circumstance and found it annoying, especially when they were in a rush. The bigger the store and the more people that shop there, the more likely it is that a significant number of individuals will rush to the checkouts at the same moment.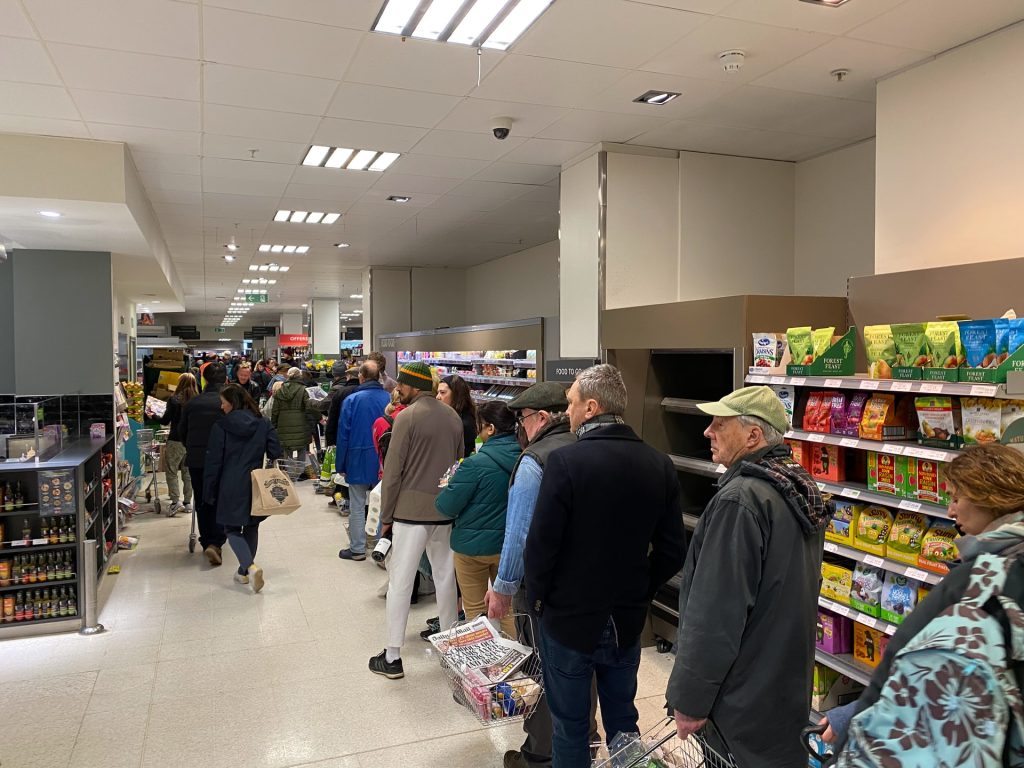 The basic goal of every retail chain or business is to convert clients from the minute they enter the store until they depart. When long lines form at the cash registers, frustrated customers may leave their shopping carts and go home. Busy checkout lines may be avoided if merchants could keep a watch on all visitors at all times. That is why stores should reconsider using video surveillance, which brings us to another video analytics retail use case. Most camera systems are capable of far more than standard applications such as theft detection when monitoring a large number of people.
When excessive traffic is identified at checkout counters, AI may automatically evaluate the networked video content and trigger an alert. AI can forecast lengthy lines, overcrowding, and consumer surges at checkouts based on real-time monitoring from linked cameras and sensors at aisles and shelves. This can assist merchants in planning ahead of time to add extra billing counters. IVA may also automatically send notifications to personnel to help speed up the checkout process. Queue management algorithms may determine the particular wait time for each client in the queue just as well as delay treating a customer. Such knowledge assists in identifying problems, optimizing the number of lines, and reallocating consumers to other queues for speedier billing.
Track traffic
Accurate estimates of consumer foot traffic in real-time, as well as knowing the route customers take around a store, are critical pieces of data that many companies lack. These sorts of knowledge may be used to optimize not only product placement in stores but also personnel levels and even safety. Retailers may also use video analytics to identify in-store traffic patterns to gain insight into the causes and how to handle them. Video analytics enables retail chains to notice traffic early to adapt and react efficiently in real-time, keeping customers satisfied and advancing through their purchase process.
By analyzing foot traffic, retail chains may use a customized system that measures the number of people that go through some predefined locations by using video content from high-traffic places, allowing accurate real-time retail traffic statistics. You may then use these insights to better place personnel, adapt store inventory planning, devise product placement strategy, and even assist guarantee the store's legal customer limit does not exceed the social distancing rule.
These insights may also be used to evaluate regular travel patterns, fine-tune staffing to account for peaks and troughs in foot traffic, and obtain insight into how external variables like pandemic waves and weather affect foot traffic.
Tracking traffic can also aid chains in maintenance and cleaning, which are critical tasks for large retail stores or shopping centers that serve thousands of people every day. As video analytics picks up any areas worth cleaning immediately, cleaners may be deployed more efficiently in real-time. This should ensure the most crowded areas are always spotless, giving clients more reason to shop longer.
Study customer behavior
VRA may help retailers learn which sort of placement converts best. Video analytics for retail can aid in monitoring customer behavior in relation to special offer placements. It can help retail chains get valuable data to decipher why consumers choose a particular product or why they spend time looking at an item significantly longer than others.
In this video analytics retail use case, managers could evaluate each buyer's purchasing behavior using advanced algorithms. This, in turn, can aid in identifying customers who are more likely to purchase. Furthermore, shops using e-commerce applications or websites may combine data from the same to study detailed customer profiles and interaction activity. Video analytics systems with customized algorithms are capable of recognizing demographic information such as age, gender, and so on, as well as analyzing behavioral patterns with items. This data can be momentously useful in the long run when planning a business strategy.
By tracking changes in customer behavior, retail chains can identify product popularity at any given time. Businesses that use video analytics systems for retail may gain real-time information about which products were the most popular during a specific time, as well as how frequently an item goes out of stock in a particular period. Other statistics provided by VRA include visualization data of how many different things are picked up and replaced before making a selection. Knowing which products are the most popular and which are frequently out of stock may assist firms in fine-tuning their shelf mix.
Forecast demand
The last video analytics use cases in retail worth mentioning is forecasting, particularly for demand. Demand prediction is possible thanks to the same insights that enable targeted marketing strategy. Seasonal trends will be easily identified as you collect more data over time. Analyzing historical shifts can assist in forecasting when similar changes occur in the future, allowing you to optimize inventories accordingly.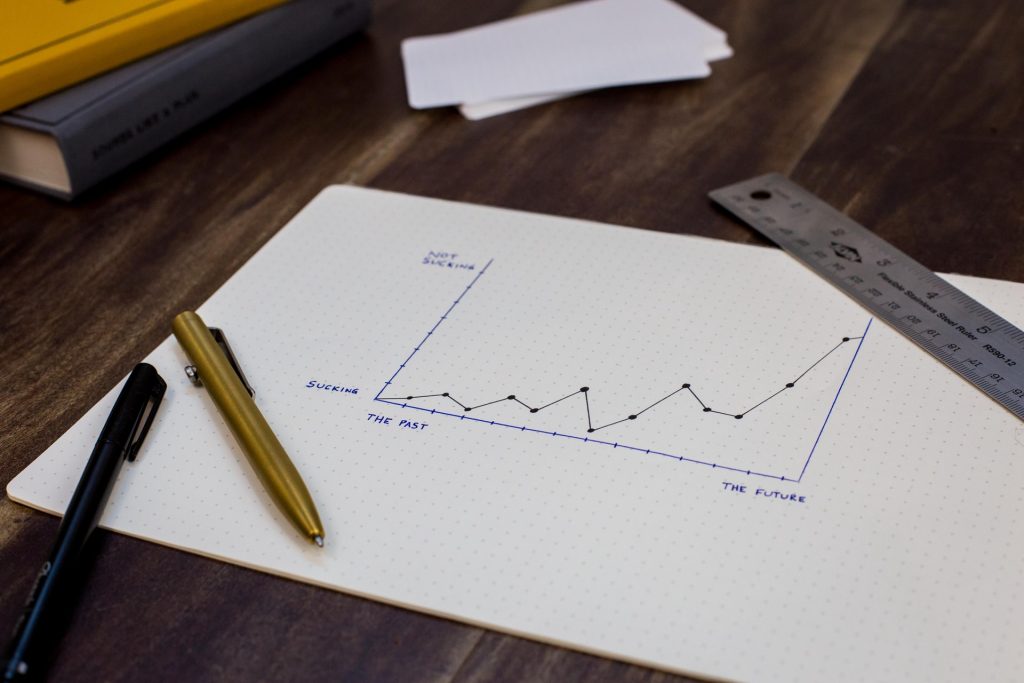 According to Rob Armstrong, a director at retail company Tesco, retailers must understand what items they need to stock in which stores down to the smallest detail in order to ensure that their consumers are having the best service. The products on the shelf must be available so that customers can obtain them whenever they want.
Consumer buying habits are continually evolving, and more retail chains want to run daily predictions on millions of item-to-store combinations to increase forecasting accuracy. Retailers must improve the agility of their supply chains through quicker, more reliable forecasting and inventory management. Predicting supermarket reorders based on a customer's purchasing history is one technique to improve agility.
Conclusion
While data analytics in retail is still in its early stages, it has already had some essential use cases worth implementing. Retail analytics may be the difference between becoming an industry leader and falling behind the competition in today's increasingly competitive market.
Retailers must be able to measure and optimize their processes quickly. The mentioned video analytics retail use cases may assist chain owners in improving customer experience, increasing productivity, and improving overall brand image.
If you find a use case of video analytics for your retail business, drop Synodus a message!
We are sorry that this post was not useful for you!
Let us improve this post!
Tell us how we can improve this post?