3
minutes read
Retail Location Analytics supports businesses with robust conditions to directly approach customers, attract new product users, penetrate and dominate new markets, and promote the production process. This is an essential link to business development, increasing sales, revenue and profit.
What is Retail Location Analytics?
Location analytics is extracting more valuable insights by adding a layer of geographical data to a business's data assets.
Specifically, location analytics combines geographic data on assets, infrastructure, transportation, the environment with data on an organization's operations and customers. Therefore, retailers can discover powerful answers to any business challenge and share those insights with the rest of the organization.
4 Use Cases of Retail Location Analytics
In businesses, it is essential to carry out location analytics. According to a study by Lagner Advisory Services on "Importance of Location Intelligence by Function" in 2016, more than 70% respondents of each function in surveys consider Location Intelligence a very important device for business.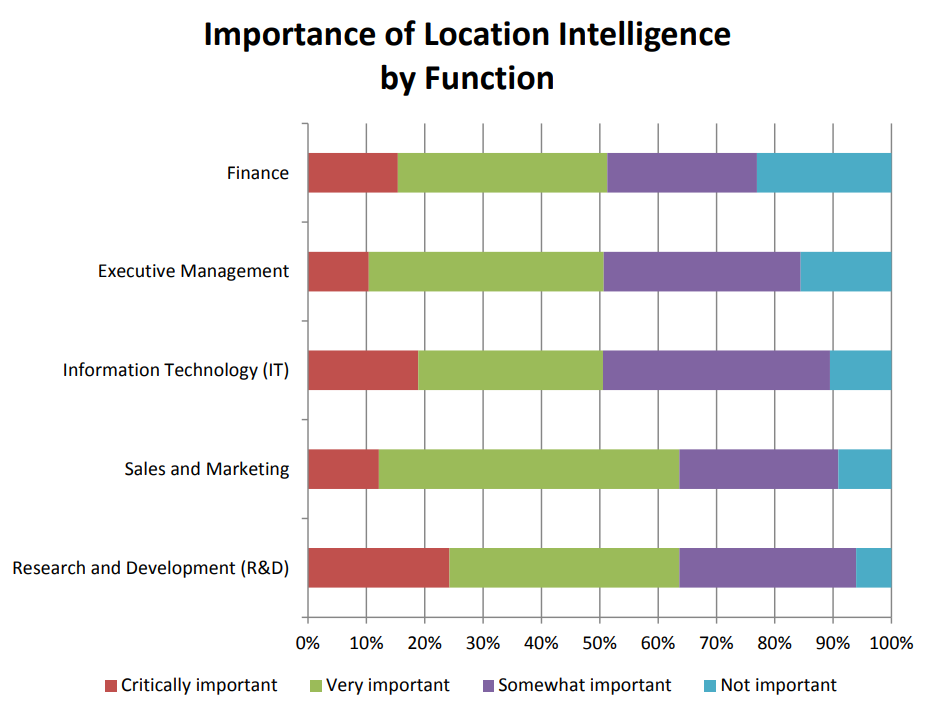 Businesses can use Location Analytics for their company according to the following ideas:
1. Site Selection
Competitors: By using Location Analytics, retailers can check their compatibility with neighboring stores when researching a site. The ideal location will have nearby stores with a similar target audience that sell products or services complementing what you offer.
With this strategy, you can promote a more extensive retail experience. Similarly, avoid locating shops near stronger competitors, especially if they are a more established brand. If you end up with a competitor, you will have to share the market and develop a competitive advantage to attract customers to you.
Accessibility: Location analytics will help retailers discover the prime locations that are beneficial for customers to access the company's products. Besides, being in a convenient location near offices or houses will encourage customers to return to the business.
Potential customers: When performing location analytics, retailers will find out the places where there are many potential customers.
For example, a stationery retailer will look for locations near schools, offices, and organizations so that they can distribute products to groups of potential customers, including students and officers.
More use cases of data science in retail
2. Geomarketing
A personalized marketing approach
Some retailers stated that location data was "fundamental" in improving their marketing performance. The most cited answers for using such data were the need for more detailed information on customer behavior and the desire to analyze better attribution.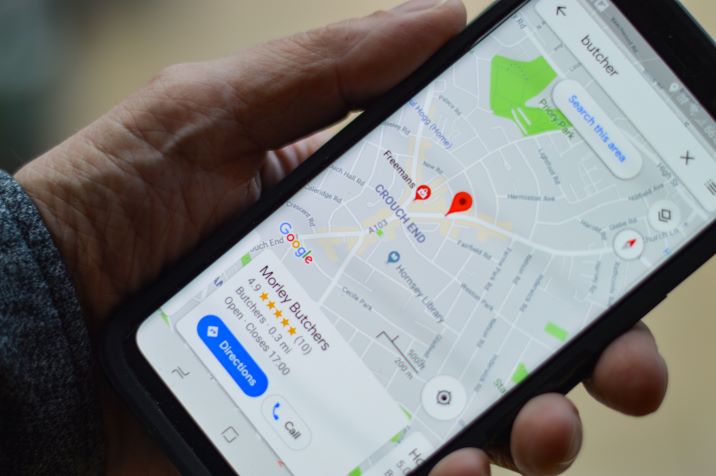 Geomarketing supports marketing campaigns as location intelligence provides them with data on customers's location. Therefore, your business can create strategies for appropriate advertising messages. Using this strategy, they can launch street marketing campaigns targeting pedestrian users (billboards, leaflets…).
Marketing trend in the area
Most retail businesses say that understanding how other brands or retailers frequently attract their customers is a crucial direction for their use of location data.
Other significantly high-scoring applications for location data are planning social media ad campaigns, planning digital ad campaigns, measuring whether promotions resulted in visits to a store and pushing coupons or offers based on proximity to a store.
3. Operations
Location analytics in retail can boost efficiency for operations, including people management and customer service. Location analytics support retailers with information that contributes to operational decision-making.
People management & Customer Service: Retailers can track the wait time in checkout lines to identify problems in staffing or point-of-sale processes and technology.
Delivery: Retailers observe inventory delivery trucks to ensure the most efficient routes. Route optimization can save fuel costs, additional pick-up/delivery stops, reduce labor overtime costs, and minimize human dependency.
4. Business Investment, Sales and Costs
Improve return on investment
Location analytics show retailers exactly which parts or stores of the business need investment. Thus, they can identify where the retail has the most significant potential or is underperforming.
After identifying the potential store, retailers should know how to invest, forecasting the results to lower business risk. A location analytics system will include an entire organization and multiple geographical locations, from stores to the contact center and head office. Organizations use this system to gather a wealth of data from each department and arrange it in the data store.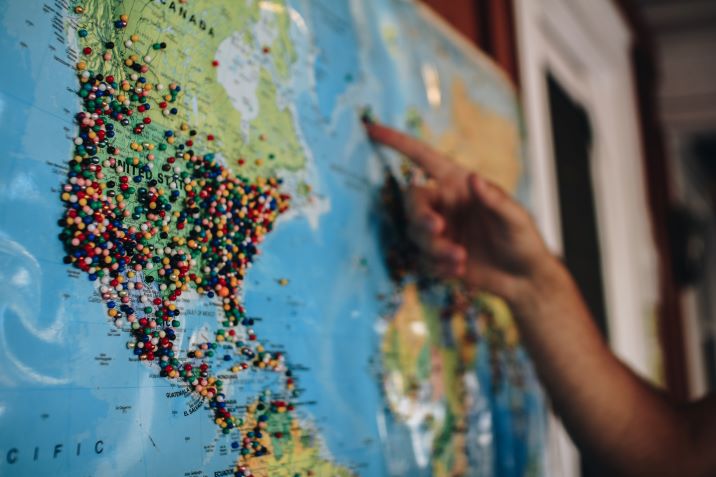 Increase your sales
Through location analytics, retailers successfully boost sales by using accurate location information. Retailers can precisely understand which kinds of products or services that customers in exact locations want.
After that, retailers can make accurate decisions about where to get the best returns from new or updated product lines and store refurbishments. Besides, they can research locations with enough demand to open brand new stores.
The same detailed location-based data can be used to target related marketing activities to specific individuals, via the most appropriate channels and locations. For example, there are adverts shown on regional television or tailored flyers sent to the letterboxes of identified prospective customers.
Control costs
Businesses can use location analytics to visualize business performance quickly, such as manufacturing information, logistics data, supply chain data, customer service records, store losses, breakages, and underperformance. Therefore, they can know exactly how much the company is spending or which field to spend on.
The location data also makes it quick to identify correlations and differences between the national, regional, and local data. As a result, businesses can accurately consider the suitable material sources and costs for their production.
Conclusion
The key to a business' success is not necessarily based on a bigger budget, but better tools and technology, including Location Analytics. Location analytics now becomes essential for businesses to create strategies, improve management, and measure consumer trends. It is an important competitive advantage, for both start-ups and established retails.
Follow us on LinkedIn, Twitter, and Youtube to be informed about the latest news and information about Data Analytics.
We are sorry that this post was not useful for you!
Let us improve this post!
Tell us how we can improve this post?