4
minutes read
While adopting NFTs into a day-to-day investment, gas fees might be considered one of the obstacles that may deter businesses from joining the blockchain world. More specifically, the cost of minting and transferring ownership is usually high, especially when it comes to transactions in Ethereum – one of the most prominent blockchain-related networks for both new NFT enthusiasts and veterans.

However, the table was turned when NFT Marketplaces without gas fee have been slowly making their places, and some of them are even replacing the paid platforms. Therefore, let's look at some of the best gasless marketplaces and how each can help NFT investors and creators reduce their expenses.
What are gasless NFT Marketplaces? Is there any NFT Marketplace without gas fee?
In the world of NFT, the term "gas", typically known as a type of energy, is not represented by the car's fuel. Instead, gas is the energy that each NFT transaction might need on the Ethereum blockchain. As so, people have to pay a gas fee if they want to get their NFTs across, and sometimes this payment may result in a higher price than the actual assets.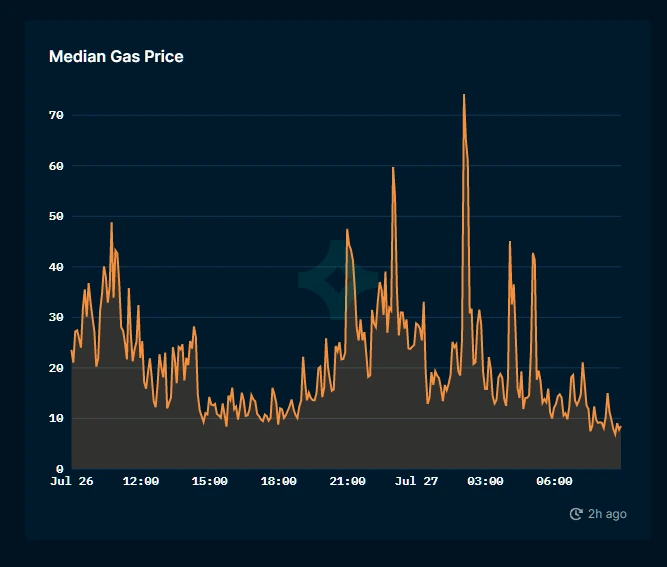 Therefore, the birth of gasless NFT marketplaces is inevitable, as they are slowly taking the paid marketplaces' position of assets' transactions. These NFT marketplaces are known as the platforms that allow users to transact their collections at a nominal gas price or without having to pay any gas fees.

While most gasless platforms use the Ethereum blockchain as their primary resource, others offer investors in other blockchains as well. Therefore, based on your chosen chain, your gas fees and downtime could be reduced from a better price than the usually paid marketplaces to even zero cost. A few specific sites are even designed for exclusive NFT assets without paying any fee for minting and trading.
Some NFT Marketplaces without gas fee that you want to check out
As so, here are some of the best gasless NFT marketplaces that you should consider trying for the best business investment. Let's take a look.
People call Showtime "the Instagram for NFTs" for a reason. Launched on March 2021, Showtime has become one of the most prominent NFT-based social media marketplaces.
With various art-related communities and enthusiastic investors, this gasless NFT marketplace offers users a bundle of different features, including customized newsfeeds, trending NFTs listings, and engagement methods with artists through likes, shares, and comments.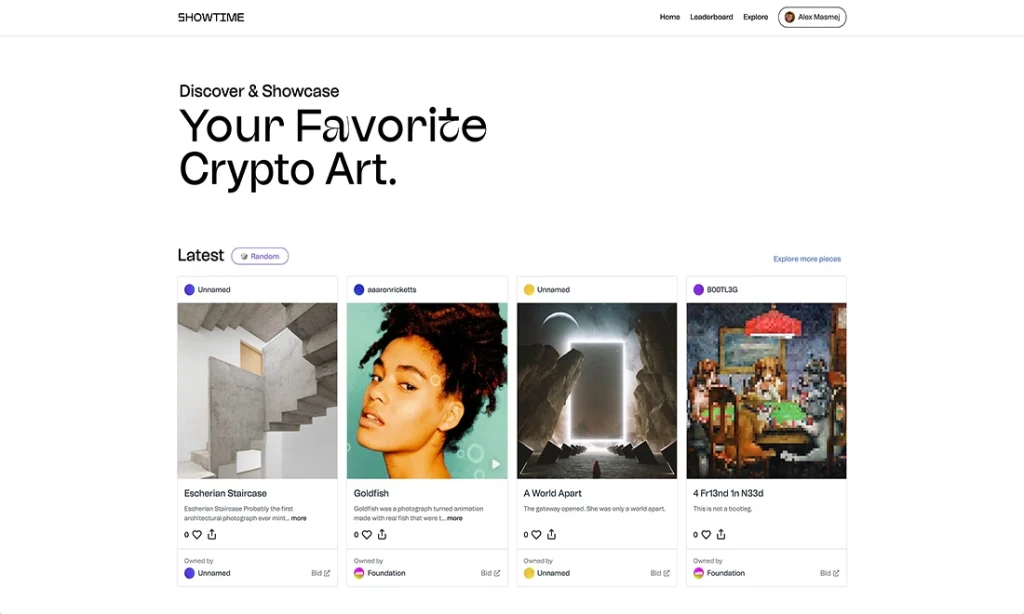 With the collaboration with Polygon blockchain, Enthusiasts can create their NFTs by signing a smart contract with their wallet and mint the exact copies of over 10.000 assets without any gas fee required. Also, some collections are 100% free, so new users who want to experience this marketplace don't need any crypto in their wallets.
However, the cost of gas is subsidized if you transact directly on Showtime and the Polygon blockchain. Of course, Showtime has a feature that helps you to link your assets to OpenSea, but you have to compensate for their fee separately. Also, the gas fees of other blockchain networks, such as Ethereum, are kept in place.
Curate offers such an all-in-one and robust user experience that it has the potential to take over privileged platforms such as OpenSea shortly. Also, by being the world's pioneer in NFT marketplace app development, this platform can help users buy, sell, and mint various assets for a simple click and a free-of-charge gas fee.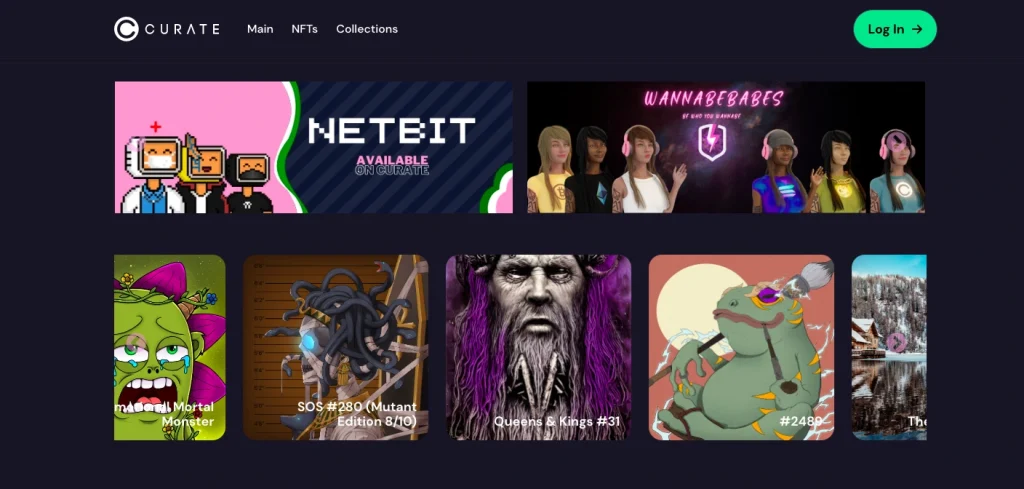 This gasless NFT marketplace can also act as a cross-chain, allowing users to trade their collectibles between different blockchain networks quickly and cost-efficiently. Moreover, Curate is encouraging more NFT enthusiasts to participate by giving away airdrops as their own token – XCUR – for better transactions on this platform.

However, the gas fee is exempted if you mint on just Ethereum (ERC-721 protocol) and X-Chain (the native blockchain of Curate). Also, Curate lives by commission fees, so if you want to save this cost up to 0% when transacting on this NFT platform, your wallet in-app must have a certain percentage of XCUR tokens.
Though only released in the beta version, Kraken has been making its place in the world of gasless NFT marketplaces. This platform offers users a bunch of features (besides trading and minting NFT at a zero-gas-fee) such as access to the top 70 NFT-based best-sellers, an NFT aggregator that lists all tradeable collections from other marketplaces, and so on.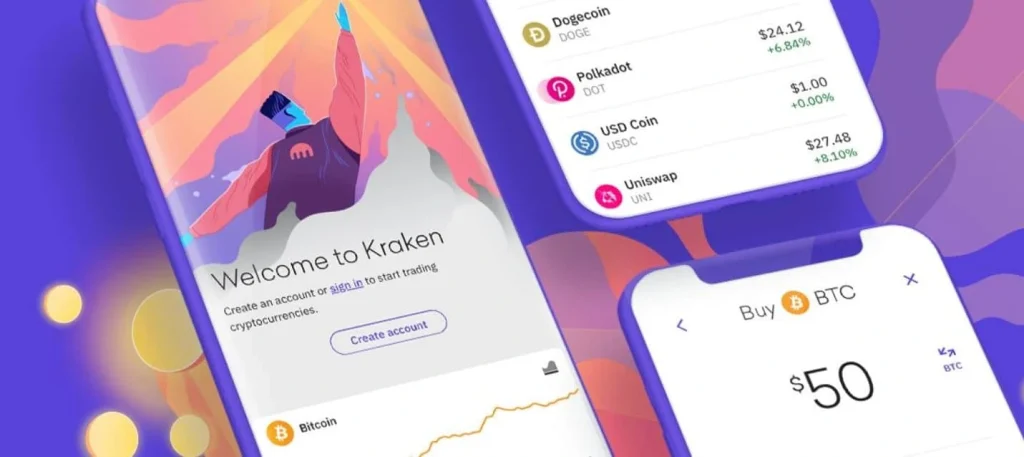 Kraken also supports creators by royalties. This is crucial to the development of this platform and the collections listed, as this can aid a more engaging attitude toward Kraken while also distributing creators with alignment to their creations. Moreover, rarity scoreboards are visualized for every creator existing on Kraken for motivation.

However, by launching as the beta version, you can only have access to Kraken by registering on the sign-up form and waiting for their early-access invitation. Moreover, Kraken lives by royalties, so NFT investors may have to pay an extra fee for buying and trading all assets listed on this platform.
This gasless NFT marketplace is founded based on the building principles of the ELONONE (AstroElon) community and closely follows the nowadays NFT markets. By offering users with UVPs (Unique Value Proposition), AstroZero can help creators engage more rare collectibles and help investors through a robust and user-friendly interface.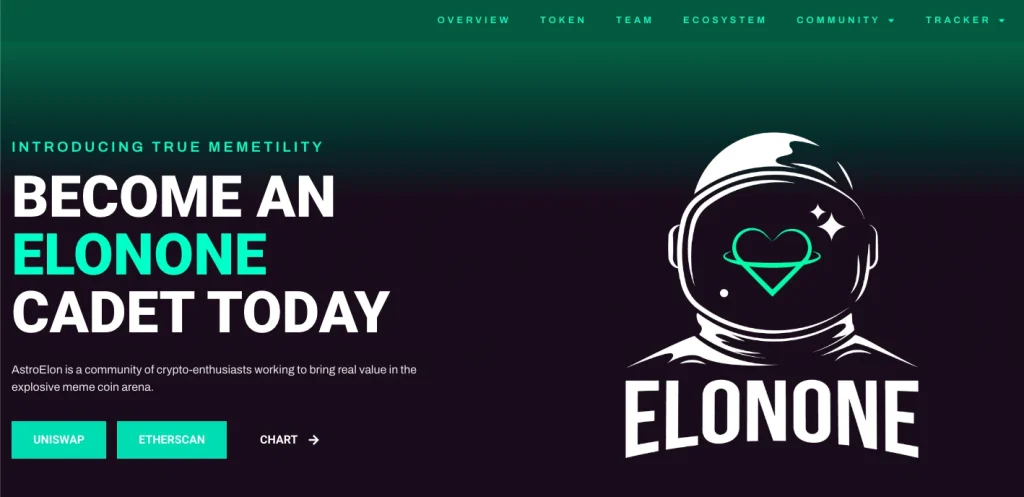 Users can trade and mint their NFTs through various tokens, from the most prominent ones, such as Ethereum and Polygon to the native token of ELONONE, with the service fee going around 0.25% – 0.7%. Yet, the gas fees for minting, buying, and selling assets are exempted.
However, in order to transact in AstroZero with zero gas fee, meta transactions are utilized. In other words, users will have to sign a private smart contract based on the EIP-2771 protocol, which is relayed to a third-party forwarder to complete the transaction and pay every gas fee included. Therefore, while the gas fee is subsidized, users will have to pay a service fee for every transaction on this marketplace.
NFT marketplaces with low gas fees
If you are a new user, those gasless NFT marketplaces may be pretty limited. Therefore, let's take a look at some easy-to-use, low-gas-fee NFT marketplaces for the best kick-start.
There's a reason why OpenSea is the most profound NFT marketplace out there. The interface is easy to use and get along with, compatible with both newbies and veterans. Also, artists, musicians, gamers, photographers, and even coders can sell their assets as it can list any kind of NFTs and offer users to set a royalty fee of 10%. Moreover, OpenSea supports over 150+ tokens and uses huge chains such as Ethereum and Polygon.

Especially, OpenSea now offers a gasless NFT marketplace on the Polygon blockchain. However, you must pay a fluctuating gas fee to use other chains. OpenSea doesn't take any credit, so the cost can be much cheaper than other platforms.
Rarible mainly supports artists and photographers, so choosing this platform should be highly profitable if you belong to one of these two. This NFT marketplace offers trading assets as a whole or separately, and they use their native token known as RARI, which partnered with Adobe to make your transactions more secure.
Rarible uses blockchains such as Ethereum, Flow and Tezos. However, if you are thrifty, then Flow and Tezos should be much better, as Ethereum can be pricey sometimes. Especially, Flow blockchain offers a mechanism called "Lazy Minting" which aids users in reducing the gas fee to the minimum and emitting fewer carbon footprints than Ethereum.
This low-gas-fee NFT marketplace allows users to list tons of different assets and collections, from games to DApps (Decentralized Applications) on a global scale. Moreover, WAX has been gaining popularity lately, as Sony, Atari and Funko are the prominent partners that WAX has collaborated.

WAX's gas fees are fluctuated due to the traffic, yet the charge will be no more than 2% of the transaction fees on the secondary NFT marketplaces.
Mintable provides users with a user-friendly interface and fast transactions for new users who want to get a grip on the world of NFTs. This platform can be considered a gasless NFT marketplace if you are just minting your assets. However, other interactions such as buying and selling may require a gas fee that depends on the traffic.

This platform supports a lot of NFT types, including drawings, photos, music samples, games and many more. Also, Mintable uses multiple chains, notably Ethereum, X, Zilliqa and so on.
Exclusively for celebrities buying NFTs, Nifty Gateway is the marketplace that can connect creators and celebs most professionally and directly. In other words, this NFT platform is perfect for dropping rare and unique collections at a price that only celebrities and treasure hunters can bid on and acquire.

Also, Nifty Gateway offers an exclusive time for purchasing a particular collection, contributing to the assets' rarity. Moreover, the minting fee on this platform is exempted and a 75% discount on Ethereum gas fees is provided for NFT enthusiasts to participate in the auction.
Running on the Solana blockchain, this marketplace is considered one of the best platforms for minting and trading NFT collections, with over $300M in transaction costs in 2022 and half a billion overall. Moreover, Magic Eden charges a fee of just 2%, low enough to be the favorite of both creators and investors.
Being one of the largest crypto networks in the world, Binance has the unique selling point of low-cost transactions and feature variety. Therefore, it's the same for its NFT marketplace. This platform runs on its own blockchain (Binance Smart Chain), offering users exclusive events and airdrops that no other chain can have.

This marketplace supports both crypto and fiat currency; therefore, it's easy for both beginners and experienced ones to participate. Also, the gas fee for each transaction is not higher than 1%, so users with a few tokens can invest in it.
NFTrade supports a variety of blockchain networks, including Polygon, Ethereum, Avalanche, Binance Smart Chain and so on. Its name says it all: a multi-chain marketplace that drags assets and collections from huge platforms like OpenSea and visualizes them altogether.
Moreover, this can be considered a gasless NFT marketplace if you just want to trade NFTs. This is due to the development of the cross-chain feature. However, you still have to pay for the gas fee while minting.
Wrapping Up
Various NFT marketplaces without gas fee are slowly taking place the paid platforms, due to the efficiency in trading and a low-cost transaction. However, choosing the best NFT marketplace may depend on the scale of your business and the approach to the blockchain universe. If you want to see more engaging and interesting blockchain-related articles, you can check Synodus out right here.
Also, if you're struggling on building your NFT marketplace, we're here to help!
We are sorry that this post was not useful for you!
Let us improve this post!
Tell us how we can improve this post?