7
minutes read
You must pick the greatest company if you too intend to grow the NFT sector. A number of NFT market development companies have made their mark in the blockchain industry and are working to construct the largest NFT market.
The leading NFT market developers who have distinguished themselves in the blockchain sector are listed in this article. Here are the top 15+ NFT marketplace development companies to partner with in 2023, for any aspiring investors out there.
A sneak peek into the NFT Market & Prospects in the upcoming years
$231 Billion in 2030 is the number that analysts came up with when calculating the total market value of the Non-fungible Token.
The remarkable growth in both quantity and quality of NFT is undeniable. From 2014 to now, getting art into digital money has gradually expanded from a crazy idea to expand and penetrate many fields, from the economy and metaverse to art, sports, and education. This technological leap of the world could usher in a new era of asset definition. This market is gradually becoming one of the lucrative baits in the eyes of investors.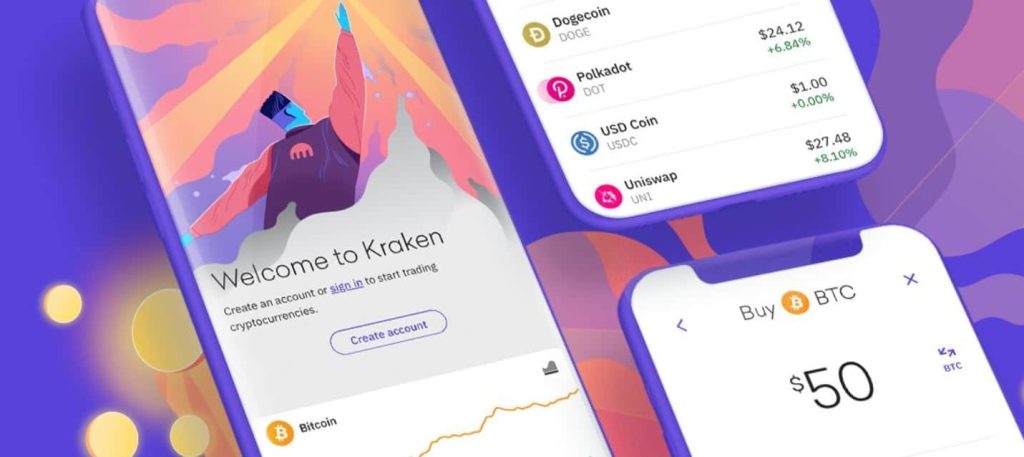 Games and Players, With NFT space increasingly invested in graphics, interface, and gameplay. Now, NFT holders have caught up with the feeling of directly exploiting the benefits of blockchain and the excitement of earning money playing games.
As for Metaverse, this is a big stage for all the natural features in 3D. Graphical iteration has attracted users, confirmed its position in the NFT market and promised a bright future. The seed of the metaverse gradually asserted its position. This domain in web3 is showing the trend of exposing major game platforms to users in the coming years. NFT companies are racing to compete and build brands on valuable creative assets, such as influencers like Eminem.
According to market analysis, the open NFT market to cooperate with all these latitudes in any way is a highlight point for future investments. An NFT market with no barriers to creating and earning profits is a solid foundation for business development.
How to choose the NFT Marketplace Development Partner to work with
The rapidly evolving crypto world has led to countless organizations jumping in and trying to provide services to the NFT. So it's essential to consider which NFT development agency is best for you. Of course, we have prepared you can find a list of companies that provide the best NFT market development solutions globally. However, to evaluate any company, you can base on a few factors as follows:
Successful projects of the company
Special experts in different fields
Accurately distribute projects and manage them.
An interactive platform for reciprocity
Pioneering design for quality applications and markets
Outstanding development results with UI/UX in the platform
Potential for growth (ranking, size, market value, revenue, growth, etc.)
Online company feedback and ratings
Budget-friendly approach
Proven track record
Responsive communication channel
Top 15 NFT Marketplace Development Companies In 2023
Company Name
Hourly Rates
Minimum Project Size

The Number
Of Employees

Location
Leewayhertz
$50–$99
$10,000+
50–249
San Francisco, US
Synodus
$25 – $49
$5,000+
250 – 999
Hanoi, Vietnam
Arateg
$25 – $49
$10,000+

50–249

US

UnicSoft

$25 – $49

$5,000+

1-50

London

, UK

Webisoft

$100-149

$10,000+

10-49

Montreal, Canada

Hyperlink Info

< $25

$10,000+

250-999

Ahmedabad, India

Sparx IT Solutions

$25–$49

$10,000+

250-999

NewYork, US

Applify

$25–$49

$10,000+

50-249

Punjab, India

Boosty Labs

$50-$99

$25,000+

50-249

Kyiv, Ukraine

PixelPlex

$50 – $99

$25,000+

50-249

New York, US

AppDupe

$50 – $99

$5,000+

10-49

Chennai, India

Inoru

< $25

$1,000+

250-999

Singapore

AppInventiv

$50-$99

$50,000+

250-999

Manhattan, NY

Turnkeytown

$50-$99

$50,000+

250-999

Chennai, India

Chaincella

$50-$99

$25,000+

25-99

Chennai, India

Infinite Block Te

ch

$50-$99

$25,000+

25-99
1. Leewayhertz
Services: NFT marketplace development, NFT marketplace support and maintenance, NFT development, NFT smart contract development and audit
Hourly rates: $50–$99 / hr
Minimum project size: $10,000+
The number of employees: 50–249
Location: San Francisco, US
Website: https://www.leewayhertz.com/
Since its establishment in 2007, LeewayHertz has steadily expanded, starting as a small NFT market developer and now working with startups and major organizations all over the world. Reputable clients of the business include well-known companies like Siemens, McKinsey, and P&G.
LeewayHertz provides a multi-disciplinary online NFT marketplace with a primary emphasis on the arts, music, games, and real estate. More than 20 blockchain projects have been developed by this IT service company thus far. The blockchain platforms (tech stacks) used to build LeewayHertz's NFT marketplace applications include Ethereum, Tron, Corda, EOS, Stellar, Tezos, and Hyperledger Fabric.
To grow your team, LeewayHertz has a dedicated development team or potential expertise ,for example, in smart contract development. Additionally, LeewayHertz is prepared to assume project management duties.
2. Synodus
Services: Custom Blockchain Development, IT Consulting, Software Development, Mobile App Development, Web Development, Data Analytics.
Hourly rates: Starting at $30/hour.
Minimum project size: $5,000+
The number of employees: 1-50
Location: Hanoi, Vietnam
Website: https://synodus.com/
Synodus is one of the potential IT software development and consulting service providers. Synodus began as a modest technology lab and then expanded into a trusted technology partner, which has assisted enterprises and organizations worldwide in enhancing performance and gaining a new competitive edge with opposition.
Synodus's subject-matter experts assist you at every stage of your journey, ranging from Blockchain Consulting to Customized Blockchain Development
Synodus also ensures expert advice on IT and digital transformation initiatives from strategy to implementation to build efficiency and increase competitiveness with cutting-edge technology for businesses.
3. Arateg
Services: Custom NFT marketplace development, NFT white marketplace labeling, NFT marketplace support and maintenance, NFT smart contract audit, IT consulting
Hourly rates: $25–$49 / hr
Minimum project size: $25,000+
The number of employees: 10–49
Location: Tbilisi, Georgia
Website: https://arateg.com/
Since its founding in 2014, Arateg has consistently been a reliable supplier of NFT market development services, assisting startups and SMEs to draw in investors, promote their products, gain awareness, and increase ROI.
More than 20 multifaceted platforms, including several NFT marketplace applications, have been powered by the company for various markets, including digital art, healthcare, online retail, online education, clients, and more. Properties such as hotels. Leading B2B rating and ranking organizations, including Clutch, GoodFirms, DesignRush, AppFutura, The Manifest, and WADLINE recognize Arateg.
On many blockchains, including those based on the Ethereum, Tron, or Solana technology stacks, developers can build digital NFT marketplaces. The team employs software such as Python, Django, Flask, Node.js, AWS, and others to construct the backend. Engineers primarily use JavaScript, TypeScript, React.js, and Angular for developing user interfaces. Swift, Kotlin, Java, and React Native are the languages that Arateg employs to create NFT mobile apps.
Arateg recently introduced an online NFT marketplace to link digital artists with customers worldwide, comparable to OpenSea. Software specialists overcame numerous obstacles throughout the project, such as reducing gas costs and restricting the poor scalability of the blockchain network. The NFT marketplace has drawn more than 11,000 users in just a few months.
The NFT marketplace, which provides 3D models, GIFs, pictures, and other digital goods, is another item worth mentioning. The platform, which is supported by the Tron blockchain, has fantastic features, including signup, authorization, a search bar, a store window, a wish list, online payment, list administration, and an information newspaper. This NFT marketplace is currently serving more than 20,000 users.
4. UnicSoft
Services: NFT marketplace development, intellectual property tokenization, consulting
Hourly rates: $50–$99 / hr
Minimum project size: $25,000+
The number of employees: 50–249
Location: London, UK
Website: https://unicsoft.com/
Unicsoft was created in 2005 with the goal of providing startups and enterprises with software engineering and technology consulting services. The agency currently has more than five years of expertise in the field of blockchain solutions for the NFT industry.
Using blockchain technology, Unicsoft can construct systems for managing intellectual property to protect digital asset owners' rights. According to the organization, customers can also make these systems available to third parties.
Unicsoft has completed over 20 tokenization projects to date. Unicsoft has been named one of the top blockchain developers by companies such as Clutch, GoodFirms, and Gartner, which have received outstanding B2B evaluations and ratings.
Furthermore, Unicsoft specializes in e-commerce software. Unicsoft has more than 15 years of experience in the e-commerce software industry. The software specialists at Unicsoft focus on user-friendly interfaces and guarantee the dependable performance of the irreplaceable token market thanks to their extensive knowledge of NFT and e-commerce. The team mostly uses the Ethereum blockchain while creating smart contracts in Solidity.
Engineers might also move legacy platforms to new technologies to achieve scalability and high availability. Unicsoft creates minimum viable products (MVPs) for the NFT sector to assist entrepreneurs in reducing time to market (TTM) and testing various ideas.
5. Webisoft
Services: NFT marketplace development and maintenance, consulting
Hourly rates: $100–$149 / hr
Minimum project size: $10,000+
The number of employees: 10–49
Location: Montreal, Canada
Website: https://webisoft.com/
Webisoft is an NFT market development company providing web and mobile solutions to startups and businesses since 2016. In addition, the company provides consulting and marketing services to help businesses. Choose the best approach to project execution, audience engagement, and brand awareness.
Webisoft creates an online NFT marketplace for a wide range of industries, primarily focusing on art, sports, and music. The software engineers at Webisoft have great skills and expertise across a wide range of technologies, including Terra (blockchain platform), Python, Django, JavaScript, Java, Swift and React Native.
Speaking of the most popular products, the team introduced Styllar in 2021, an NFT marketplace platform with over 10,000 unique avatars drawn from pop culture and fashion. It's important to note that Awwwards nominated Styllar for "Website of the Day." Sales made through the NFT marketplace have topped $500,000 just two weeks after the product's debut. The first NFT avatar generator, powered by the Terra blockchain, was unveiled by Styllar, enabling users to create and mint non-fungible tokens.
6. Hyperlink Info
Services: NFT marketplace development, NFT marketplace support and maintenance, NFT smart contract audit
Hourly rates: < $25 / hr
Minimum project size: $10,000+
The number of employees: 250–999
Location: Ahmedabad, India
Website: https://www.hyperlinkinfosystem.com/
Since its founding in 2011, Hyperlink InfoSystem has steadily risen to the top NFT market development service provider in India. In addition, it has developed strong expertise in developing AI, AR, and VR solutions.
Over 700 specialists now make up the Hyperlink InfoSystem staff, which has expanded since it was founded. The agency develops NFT marketplace systems for various industries, from digital art and music to real estate, fintech, and e-commerce, and has extensive experience designing web and mobile solutions.
A new NFT marketplace program dubbed "Reels" by software developers sells tokens in the form of brief videos. There are several elements in the marketplace, including shops, auctions, e-wallets, filters, listings, and searches (e.g. provide token details and viewports). Antecedent, bid history, etc.).Software engineers used the Matic framework to get around issues with the blockchain network, such as sluggish block confirmations and block size limitations.
The mobile NFT marketplace, which enables users to design and exchange digital artworks freely, is another amazing idea. The solution provides various functionalities, such as profile, auction, online payment, and notifications.
The NFT marketplace also features an admin panel for application analytics, post and category management, and content moderation. A white-label NFT marketplace application with functions like content management and digital wallets is also provided by Hyperlink InfoSystem.
7. Sparx IT Solutions
Services: Custom NFT marketplace development, NFT marketplace white labeling
Hourly rates: $25–$49 / hr
Minimum project size: $10,000+
The number of employees: 250–999
Location: New York, US
Website: https://www.sparxitsolutions.com/
Sparx IT Solutions specializes in consulting services that assist organizations of all kinds in solving challenges, engaging audiences, and increasing income through the use of web and mobile products. Sparx IT Solutions began to create non-fungible token market applications for sports, digital art, games, music, fashion, and real estate as the popularity of non-fungible tokens grew. Furthermore, the organization establishes an NFT marketplace for celebrities.
SparxIT's team of renowned experts offers digital transformation services using cutting-edge technology. Sparx IT Solutions offers complete NFT market development services, including project analysis, design, testing, and implementation. The team employs several technologies, including Solidity, Python, JavaScript, Angular, Swift, and Kotlin, in its technology stack. Engineers use blockchains such as Ethereum, Polygon, Binance, Solana, and others to create the NFT marketplace.
They closely follow Agile methods to give each service perfection. They can create a perfect project plan and oversee the proper staff to produce cutting-edge solutions that satisfy the client's IT requirements. Additionally, Spark IT Solution is adamant that it is skilled at addressing a variety of demands from diverse industries, including education, fashion, real estate, banking, travel, and eCommerce.
8. Applify
Services: Custom NFT marketplace development, NFT white marketplace labeling, NFT marketing
Hourly rates: $25–$49 / hr
Minimum project size: $10,000+
The number of employees: 50–249
Location: Punjab, India
Website: https://www.applify.co/
When it comes to developing NFT marketplaces, Applify accepts projects ranging from idea validation to testing and execution. with extensive knowledge of developing web and mobile solutions. In addition to providing digital solutions of the highest caliber and creativity, Applify also offers IT consulting services to organizations, assisting them in developing and putting into practice profitable digital transformation strategies. Young entrepreneurs and corporate executives who help them with a 360-degree digital solution are its target market.
They also support the marketing of NFT marketplace applications to draw in consumers, keep them interested, and increase revenues.
The Applify team can build an online NFT marketplace on other blockchains, including Polkadot, Solana, and Ethereum. Along with creating the appropriate software, Applify also provides a white-label NFT marketplace that enables companies to create goods that are specific to their company's needs and objectives.
9. Boosty Labs
Services: Custom NFT marketplace development, NFT marketplace support and maintenance
Hourly rates: $50–$99 / hr
Minimum project size: $25,000+
The number of employees: 50–249
Location: New York, US
Website: https://boostylabs.com/
A business called Boosty Labs develops NFT marketplace apps for industries like digital art, retail, fintech, real estate, and education. The company currently has its main office in Kiev, Ukraine, with representative offices in the US, UK, and Germany.
Along with having a wealth of experience in offering blockchain solutions, the business has a lot of promise in developing AI, VR, and AR software. Along with UI/UX design, development, and quality assurance, Boosty Labs also offers consulting services to startups and established companies on how to use technology to further their business objectives. Additionally, software professionals help clients create a specification and a detailed roadmap for the project's implementation.
The team utilized React.js, Vue.js, and Angular to build the front end of the NFT marketplace platform, and Go, Java, and the engineers used Node.js to build the backend. Using Solidity, developers may create smart contracts.
10. PixelPlex
Services: IT Consulting & SI Custom Software Development BI & Analytics
Hourly rates:$50 – $99 / hr
Minimum project size: $25,000+
The number of employees: 50–249
Location: Chennai, India
Website: https://pixelplex.io/
With more than 15 years of experience, PixelPlex is your go-to technology partner for creating unique software solutions. This business makes state-of-the-art digital infrastructure and products focusing on big data, blockchain, and digital transformation secured at the hardware level.
Regardless of their size and complexity, they have worked with significant global technology companies like Microsoft, Oracle, BMW, Kakao, QTUM, and others from more than 25 countries.
One of the biggest NFT companies, PixelPlex, serves clients globally in various industries, including music, art, fantasy sports, games, metaverse, and more.
To identify the target consumer segments, solve entrance hurdles, and define device expectations, NFT market developers make it a point to sit down with customers as part of the development process effects and design.
11. AppDupe
Services: Custom Software Development, Mobile App Development
Hourly rates:$50 – $99 / hr
Minimum project size: $5,000+
The number of employees: 10-49
Location: Chennai, India
Website: https://www.appdupe.com/
One of the top NFT marketplace development firms, Appdupe, assists business owners in carving out a distinct niche in the crowded smartphone app market. They concentrate on a variety of industries, including music, fantasy sports, games, the metaverse, and real estate.
AppDupe is confident in providing incredibly affordable, time-saving, and highly scalable solutions. Also quickly configurable and white-labeled are ready-made clone apps.
By developing apps per the most recent and current technological breakthroughs, our team of skilled technical professionals ensures that copied apps keep one step ahead of the competition. The NFT development agent team can create a non-fungible token on your chosen blockchain network with practical experience. Ethereum, Binance Smart Chain, TRON, Polygon, Cardano, Solana, EOS, and others are some well-known blockchain networks.
12. Inoru
Services: Web Development, E-Commerce Development, Mobile App Development
Hourly rates: <$25 / hr
Minimum project size: $1,000+
The number of employees: 250-999
Location: Singapore
Website: https://www.inoru.com/
INORU, a central NFT marketplace development agency, is known for completing projects on schedule without sacrificing quality, being transparent in service delivery, providing fast support and maintenance, and ensuring data security. They have a team of experienced professionals specializing in web development, design, digital marketing, mobile app development, and on-demand solutions.
INORU is a well-known NFT development company that serves clients all around the world. NFT development agency strives to give the best services for all business needs. Regarding expanding the NFT market, INORU offers tailored solutions for various industries such as music, art, photography, sports, etc.
Customers can also benefit from simple-to-implement NFT marketplace development solutions such as OpenSea Clone, Rarible Clone, SuperRare Clone, Decentraland Clone, and others.
13. AppInventiv
Services: Web Development Custom Software Development UI/UX Design
Hourly rates:$25 – $49 / hr
Minimum project size: $50,000+
The number of employees: 250-999
Location: Manhattan, NY
Website: https://appinventiv.com/
Appinventiv, an irreplaceable NFT marketplace development company, began its journey in 2014 as a leading product development business with expertise in designing digital solutions that drive change and transform experiences. The NFT development company has a staff of over 800 specialists spread around the US, Europe, and the Middle East who have been breaking records in metaverse development across many verticals.
NFT development firm provides diverse services across multiple markets and rich solutions with all necessary features and capabilities. The broad suite of solutions offered by this finest NFT market developer to meet the needs of metaverse specialists has earned the company a reputation as one of the most outstanding metaverse developers.
More than 1,000 startups and Fortune 500 firms, including KFC, Pizza Hut, Adidas, IKEA, KPMG, BCG, and others, have benefited from their transformation of digital experiences to date.
Highlight
raised more than $800 million for startup finance
top-ranking paid and free apps in many different languages and countries
received the "App Development Company of the Year" award and numerous other honors of a similar nature from illustrious organizations like Entrepreneur and CIO Review.
14. Turnkeytown
Services: Mobile App Development
Hourly rates:$50 – $99 / hr
Minimum project size: $50,000+
The number of employees: 250-999
Location: Chennai, India
Website: https://www.turnkeytown.com/
A blockchain development business with several well-known websites and software projects is called TurnkeyTown. They offer a variety of services, including highly configurable mobile app creation, blockchain app development, AR-VR, IoT-based metaverse development, and more.
Apps and websites from TurnkeyTown are consistently well-designed, original, and attractive.
Additionally, they have a talented team that offers top-notch assistance in customizing the solution to meet business needs, guaranteeing all project requirements at the best pricing in the sector. Their technical team regularly makes recommendations on the most effective ways to improve your product while the design and development process is in progress.
15. Chaincella
Services: NFT Development Solutions
Hourly rates:$50 – $99 / hr
Minimum project size: $25,000+
The number of employees: 50–249
Location: Chennai, India
Website: https://www.chaincella.com/
To put it out, Chaincella is the very first NFT marketplace development company to work with blockchain technology. The end-to-end development service offered by the company is result-driven, delivering marketing for several domains like NFT for music, real estate, sports, gaming, memes, and arts. Their superior service in developing NFT marketplaces are NFT Token Development, NFT games, and their platforms, along with marketing services such as social media marketing, community management, telegram marketing, reputation management, growth hacking, NFT listing, and many more.
Chaincella white label NFT marketplace solutions are reliable in the market and can be deployed instantly without any delay. They are built with more stability and responsiveness.
16. Infinite Block Tech
Services: NFT Development Service
Hourly rates: $50 – $99 / hr
Minimum project size: $25,000+
The number of employees: 50–249
Location: US
Website: www.infiniteblocktech.com
With its faultless services, Infinite Block Tech has been in the cryptocurrency industry for a number of businesses. Initial Coin Offerings (ICO), the creation of smart contracts, smart digital wallets, blockchain-based dApps, and various blockchain-based solutions are a few of their platforms. Their automated, customizable feature with every development and decentralized method are highly commended.
The Overall Process To Develop An NFT Marketplace
If you want to create an NFT Marketplace and outsource any party, you must also understand how the process will operate from there to allocate work and have a suitable scope of work to the agency).
Keep in mind the following stages of building your NFT marketplace:
Choose a Niche
Determine Your Blockchain
Define Your Project's UI/UX Design
Smart Contract
Storage
Integration
Beta Testing
Deployment
Frequently Asked Questions
1. How much does it cost to build a customized NFT Marketplace?
The price to construct an NFT marketplace might vary depending on the adjustments you require to match your business demands, ranging from $50,000 to $500. The NFT cost will be more than the pre-made option if you wish to create your own NFT marketplace from scratch. 
To simply control their quality and saving costs, you can recruit hourly employees. At Synodus, you may virtually get a terrific output for just $30 per person. Or, if you want to get more specific, you can contact Synodus anytime.  
2.How long does it take to build an NFT Marketplace? 
The intricacy, level of customization, and features you require will all affect how quickly the project is finished.
Typically, the elements with the most significant effects on the price are
The intricateness of the market's layout
The number of blockchain networks that are integrated,
The number of digital wallets combined
The quantity and sophistication of smart contracts.
A typical NFT marketplace development project requires 4-6 months from discovery to launch.
However, if you believe your ideas are too nebulous for a six-month project, you might start with ready-made Synodus solutions to visualize the desired results. Then you might think about employing more outsourcers to assist you.
3. Which is the best NFT Marketplace Development Company?  
The top NFT marketplace development firms are also featured here. However, considering the team's knowledge, technology, and operating system is crucial when selecting an NFT market development organization. You should also take into account your financial situation and preferred deadlines. Additionally, you must ascertain the ideal partnership model and comprehend the project requirements.
You can contact us to set up an online NFT marketplace. Within one business day, we will respond and assist in resolving any problems. Free project advice is provided. 
---
More related posts from Synodus you shouldn't skip:
We are sorry that this post was not useful for you!
Let us improve this post!
Tell us how we can improve this post?