Manufacturers can conveniently monitor crucial production KPIs from a single, centralized point of access by utilizing a manufacturing dashboard. It empowers manufacturers to closely monitor and improve production quality, as well as efficiently manage all associated manufacturing costs, making it an invaluable analytics report.
In the manufacturing industry, we deal with vast amounts of data that can have a significant impact on our organization's success. That's why it's crucial to understand and utilize this data to its fullest potential by monitoring manufacturing KPIs as part of a modern management process. Real-time, automated data analysis has become a necessity because the need to generate actionable insights is urgent. That's why incorporating modern manufacturing analytics is essential to establish an optimized process across production, quality, inventory, warehouse and other critical elements of the industry.
So, without further ado, we present the top 11 manufacturing dashboards that manufacturing companies should integrate into their operations: 
In addition to the aforementioned top 11 manufacturing dashboards, Synodus provides customized data analytics solutions for manufacturers that offer tailor-made reports to match their specific business requirements.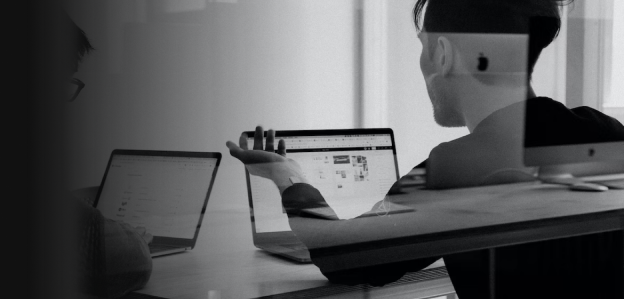 In this initial example of a manufacturing dashboard, we will examine the complete production capacity of an organization. By having easy access to all the crucial key performance indicators associated with your company's production, you can obtain a comprehensive overview that facilitates optimization. Manufacturing processes are vulnerable to inefficiencies, so it is crucial to remain vigilant and monitor any potential problems and detect any concealed trends that could adversely impact the processes. Therefore, creating expertly designed dashboards is crucial in this machine-centric industry, where even the slightest amounts of data can have a significant impact.
Manufacturing directors and managers can utilize the production management dashboard as the most critical report to effectively oversee the overall production capacity, machinery performance and utilization of equipment within the production process. This dashboard not only helps them hit their own targets but also assists other departments in reflecting their performance and achieving their goals.
Production Management Dashboards enable manufacturing directors and managers to answer the following questions:
1. What is the overall production capacity of the organization?
2. How does the actual capacity compare to the plan?
3. What is the utilization rate of the production equipment?
4. What is the overall equipment effectiveness (OEE) of the production line?
5. What is the defect rate for the production process? 
6. What is the downtime for the production equipment? 
7. How should we adjust our plan to reduce underperforming machines and scrap?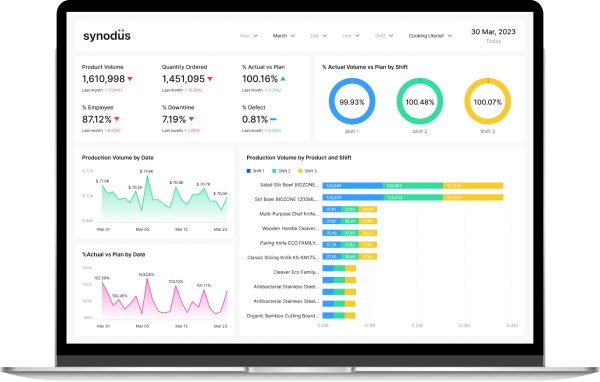 Overall Production Dashboard
The production manufacturing dashboard provides an overview of an organization's production capacity, allowing managers to monitor key performance indicators and identify opportunities for optimization. The overall production dashboard could achieve the following goals: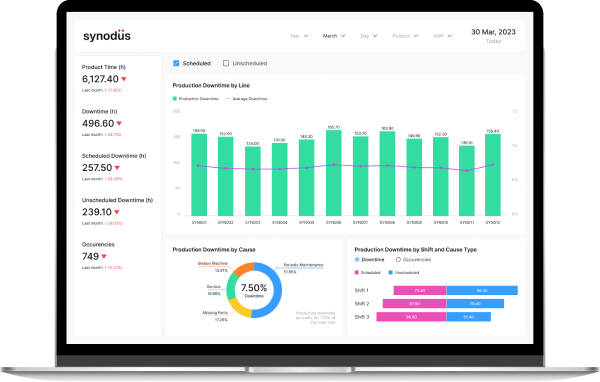 Downtime monitoring is vital to give managers accurate and reliable informations which can paint a clearer picture as to what is causing production delays and issues. The downtime report could achieve the following goals: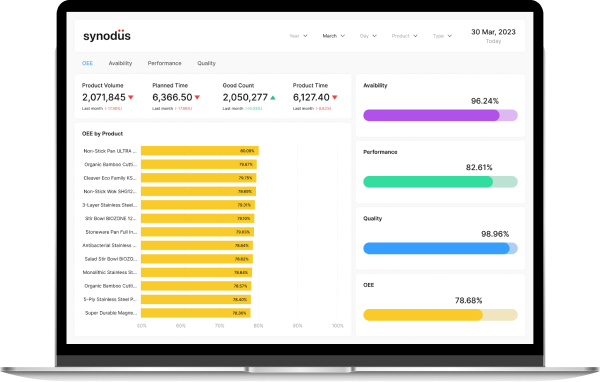 Overall Equipment Effectiveness (OEE) is one of the most important key performance indicators in measuring the efficiency of machines and industrial equipment. Then it helps to determine which manufacturing line is truly productive. That's why the OEE dashboard is undoubtedly indispensable. The goals of OEE dashboard include: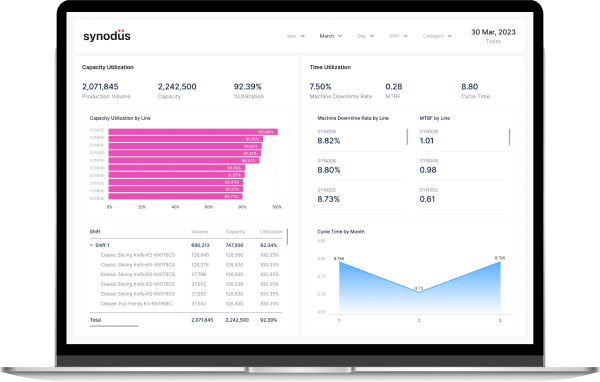 The utilization analysis dashboard representing time and capacity utilization is a helpful tool for operations managers to track utilization by plant and to easily see exceptions. Therefore, it helps to benchmark metrics across all the plants so that the managers could easily set goals and plan for the incoming future.
Quality control dashboards are designed for companies in the manufacturing sector, allowing their teams to conveniently track critical metrics related to production quality. These interactive dashboards visualize near real-time data on production quality over time, defect density, rate of return by category, and the most common defects. This enables teams to pivot and prioritize issues that need to be addressed or identify opportunities to gain a competitive edge in the market, all while increasing productivity and efficiency.  
Quality Control Dashboards enable manufacturing managers to answer the following questions: 
1. What is the number of purchase orders that did not pass the QC process?
2. Which suppliers offer the highest quality materials?
3. What is the rework/defective rate for the production process?
4. What are the top-quality issues by product line, category, or location?
5. What is the root cause of defects?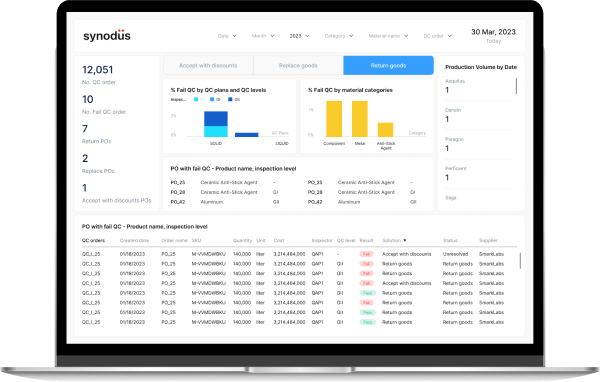 The manufacturing quality dashboard on raw materials is built to help operations manager keep track the QC status daily, monitor the quality of purchasing orders from different suppliers, and then better determine the raw material quality and quality to be consumed for the future plan. It helps: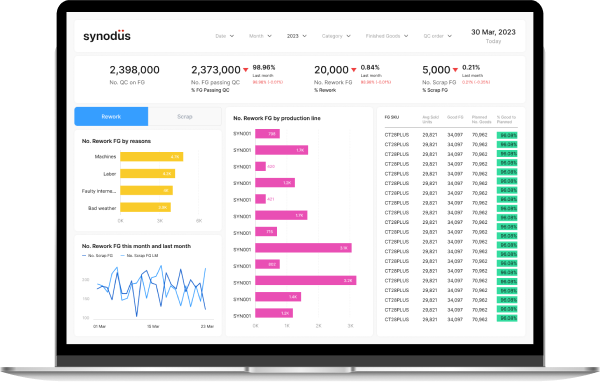 The quality control of finished goods is integral to any business, as it determines the production capacity, maintains a high level of satisfaction among consumers and highlights the companies on their competence. This report helps to achieve the below goals:  
Inventory dashboards are considered operational analysis reports and are used by COO's, production managers and inventory managers to monitor daily inventory changes. Manufacturing companies use Inventory Analysis Dashboards to give managers an important big picture view of changes in inventory and monthly trends. By tracking the reports, an organization can improve its strategies as it relates to production volumes, raw material management, finished product management, and it can reduce the chances that the business runs into regular inventory related problems such as overstocking, mismanaged order management, supply chain issues… 
Inventory Dashboards enable manufacturing COO's, production managers and inventory managers to answer the following questions: 
1. What is the current inventory level?
2. What is the lead time for inventory replenishment?
3. What is the forecasted demand for inventory?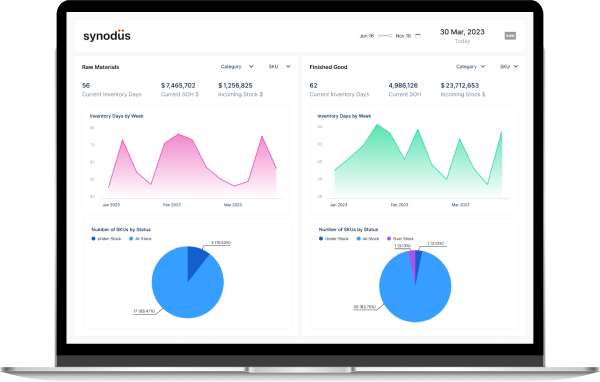 Inventory report is a report that summarizes the amount of inventory of the business, it controls the quantity of goods and materials in stock periodically. In which, clearly state the quantity status of goods in stock at the beginning and at the end of the period. Reports can help us achieve the following goals: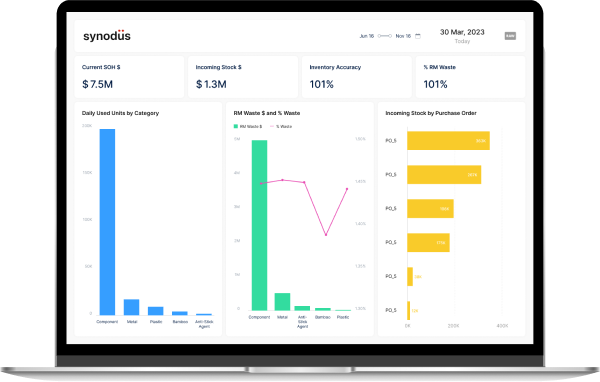 This criterion is crucial for evaluating the effectiveness of your entire inventory management system. Our dashboard places a strong emphasis on managing the quantity of raw materials. Reports can help us achieve the following goals: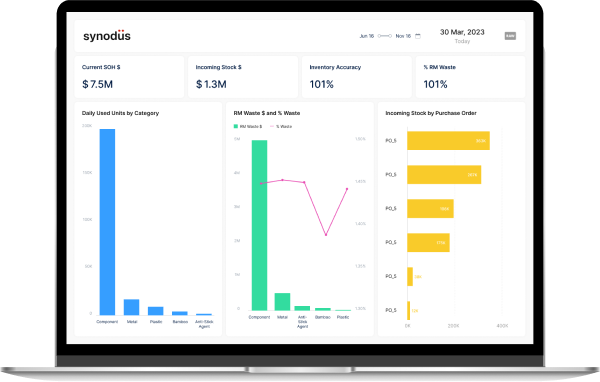 This criterion is crucial for evaluating the effectiveness of your entire inventory management system. Our dashboard places a strong emphasis on managing the quantity of raw materials. Reports can help us achieve the following goals: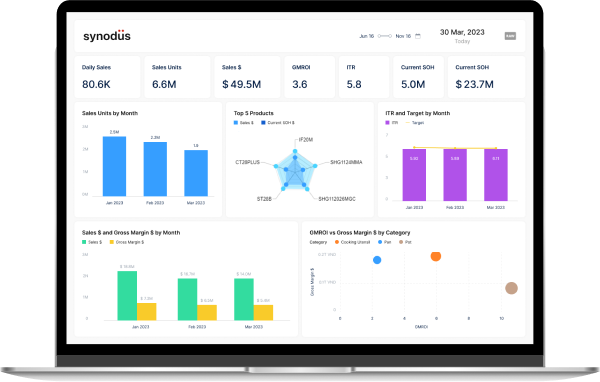 Finished Goods Management 
The effective management of finished goods is just as crucial as managing raw materials. Within our dashboard, we prioritize the management of finished goods stock and inventory turnover to support sales process. Reports can help us achieve the following goals: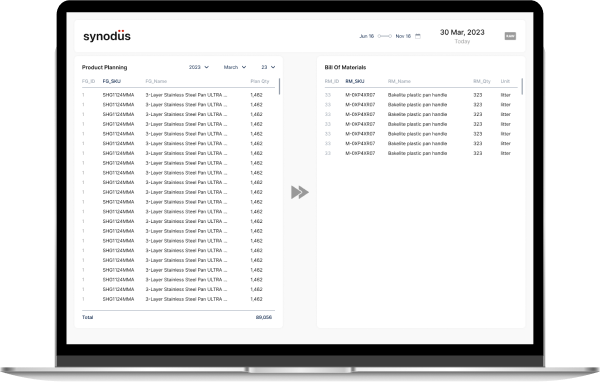 Production Bill of Materials (BOM) 
The components listed in a product Bill of Materials (BOM), along with their corresponding prices, descriptions, quantities, and units of measurement, usually form the foundation for creating a production order that results in a final product. Reports can help us achieve the following goals: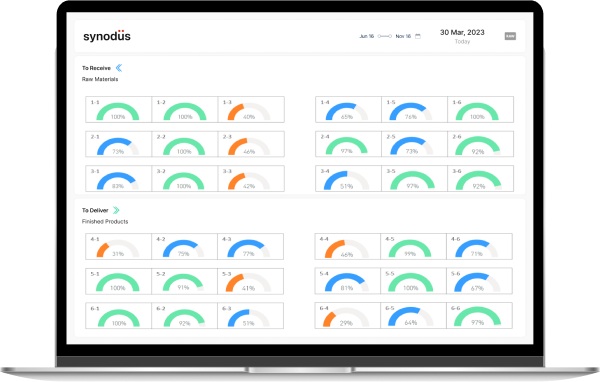 Multi-location Inventory Management 
The dashboard displays a real-time representation of the current status of the warehouse system, as depicted in the warehouse diagram. Reports can help us achieve the following goals: