4
minutes read
Maybe you have heard about blockchain and NFT marketplace, but do you really understand how to create an NFT marketplace and gain much interest from it? This article would provide the correct answer, together with a detailed guideline to support you when building an NFT marketplace, starting an NFT marketplace, and so forth.
Let's get started.
1. What is NFT And How to buy NFTs?
Definition of Non-Fungible Tokens (NFTs)
NFTs (non-fungible tokens) are generally Ethereum blockchain-based tokens that serve as an authentication mechanism for the digital ownership of the associated asset. In comparison to other cryptocurrency investments, non-fungible tokens are typically different. Many of these tokens lack the utilitarian value that other cryptocurrencies do. The most prevalent types of media on NFTs now are art and music, but they can tokenize any real-world commodity. Instead, NFTs are valuable because of the media associated with them.
These physical assets cannot be swapped for cash or equivalent value. NFTs can be used as a medium for business transactions and improve trade efficiency while lowering the risk of fraud.
How to Buy Non-fungible Tokens (NFTs) ?
After funding your account, buying an NFT is a simple process. You'll have to enter a bid for the NFT you wish to buy because most marketplaces use an auction model. For NFTs with multiple prints, certain markets behave more like exchanges and use the highest bid and lowest ask prices.
There are several ways to purchase and control your NFTs easily. 
Connect with Ethereum wallet 
First, you'll need an Ethereum wallet to log onto other NFT sites, and MetaMask, an app store, and gateway for cryptocurrencies, is the top choice. All you need to do is download MetaMask, create a wallet, and transmit the ETH you just bought from Coinbase. To reduce the danger of attacks, connect your MetaMask to a Ledger hardware wallet for optimum protection.
Ledger is a hardware wallet that can hold many NFTs alternative currency. If you're putting much money into NFTs, you should use a hardware wallet to protect your assets. Software wallets don't provide the same level of protection; sadly, attacks are frequent in the NFT industry.
Acquire Ethereum
Most markets for these collectibles only take ETH tokens as payment because most NFTs are Ethereum-based tokens. It is easy to buy Ethereum on a cryptocurrency exchange if you already have an account and are able to transfer your coin to your MetaMask wallet.
Link With Other NFT Marketplaces
There are several markets that you can sell NFTs or buy various kinds of art or collectibles that you select. There are secondary markets for a variety of NFTs on several of these platforms, but each platform functions slightly differently.
2. What is an NFT Marketplace? Examples of common NFT Marketplaces
A blockchain-based online marketplace, known as NFT marketplace, has the main function as buying and selling non-fungible tokens. Typically, every NFT marketplace has the same operation and here are the specific steps:
Create an NFT and specify all necessary settings.
Make a list of the digital artwork and other items you wish to sell and wait for moderation to be finished.
Buyers will place bids on your digital items during auctions.
The NFT marketplace transfers sold digital goods and bitcoins when auctions are successfully concluded.
Some well-known NFT marketplaces might be:
Users can swap non-fungible tokens for cryptocurrencies through network interactions. It features a range of digital treasures, including artwork and video game artifacts. You require a web3 cryptocurrency wallet, such as MetaMask, in order to utilize the platform. You may engage with some services, including OpenSea, by entering your Ethereum wallet address in place of a login and password. Once your wallet is connected, you can begin surfing the market and making offers.
This NFT marketplace is run by the famous cryptocurrency exchange Gemini. The site collaborates with leading artists to distribute their work on the main market, including Steve Aoki, Grimes, 3LAU, etc. Collectors can also resell their works of art on the company's secondary market. Ethereum may be used to finance your Nifty account, or you can link a credit card on the company's website.
The Origin Protocol's launchpad for NFTs, Story.xyz, enables NFT collectors to purchase NFTs using a debit card or bitcoin. Top artists like Paris Hilton and 3LAU were able to sell products worth millions of dollars because to the site. Story has jumped into branded markets and is now supporting popular collections like Moonrunners NFTs and Pudgy Penguins.
3. How to create an NFT marketplace with tutorials
To create an NFT marketplace to meet your particular needs, you should follow the steps below.
3.1. Defining the niche for NFT Marketplace
In order to identify the ideal niche and potential competitive advantages on the quickly developing NFT market, you need to assess the demands of your target audience and investigate the competitors. Artworks, video game assets, music, sports memorabilia, real estate, and land are some of the most well-liked specialties.
Remember that you will be in a better position to attract more traffic and expand your client base if you tailor your NFT platform's structure to meet your target audience's needs.
3.2. Selecting the right Blockchain Network
As we are all aware, a blockchain is a distributed database that records all information related to NFT transactions. So, the blockchain networks must be reliable, secure, scalable, and interoperable for NFT marketplaces. Making the right decision for your blockchain network is therefore the first step in developing the NFT platform. Here are some points that you should consider before choosing a blockchain:
Costs of transactions and NFT development
Resilience of smart contracts
How resistant to forks is blockchain
The transaction's speed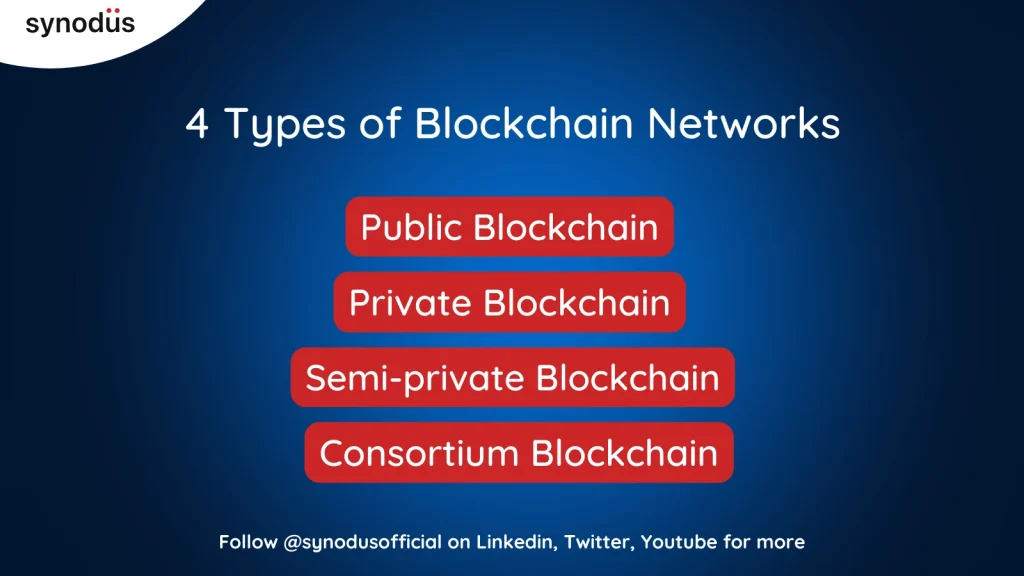 Some of the most popular blockchain networks can be Ethereum, Polkadot, Stellar, Tezos, etc. Ethereum is known as one of the most well-known blockchain networks out of all of these.
3.3. Creating the smart contracts
Having smart contracts that will be used to mint NFTs will be useful autonomously. You can initiate buy transactions when the necessary circumstances are satisfied. Before deployment, you should also rigorously test the smart contract code to ensure it doesn't have any flaws that may be used maliciously.
3.4. Choose the features
Your NFT marketplace's value in the market may be increased by offering distinctive features that set it apart from competing platforms. Because of this, you must consider the features you intend to provide while developing your NFT marketplace.

Be extremely clear about the features you wish to include depending on the specifications for your project. Use a range of alternatives in addition to the required capabilities, such as 3D display, interoperability, social media involvement, and others.
3.5. Decide your monetization strategy
You may utilize the following monetization techniques for your project:
Transaction fees: Each transaction performed through the platform is subject to a set percentage deduction by the market.
Listing fees: Sellers are charged by the NFT marketplace for listing (posting) their digital assets.
Setup fees: For instance, OpenSea levies a 2.5% fee on each transaction. Developers may be charged for putting their first non-fungible token on the marketplace.
Ads: You may earn money by allowing people to advertise their NFTs on your platforms. Additionally, you may permit other businesses to post advertising on your marketplace and profit from each ad placement.
Bidding charges: Bidders are charged a certain cost for each bid placed on the site.
3.6. Build an intuitive user interface
An appealing, simple, and intuitive user experience for your NFT marketplace is crucial because it can enable secure and trouble-free trading of NFTs without glitches or problems. Additionally, a strong user interface can enhance the perception of your NFT marketplace.

You can incorporate tutorials and signposts in addition to an intuitive user interface to help new users maintain its visual appeal while ensuring that it is uncomplicated, responsive, and user-friendly.
3.7. Build IPPS and Database
The next step is to create a safe and immutable database that contains all of the private and sensitive information from the user and admin profiles.

Additionally, since the database has details regarding their NFTs, the data should be stored and shared in distributed files and database systems via the IPFS, or Interplanetary File System. IPFS enables NFTs to share and securely represent data in any format and size in a way that will stand the test of time.
3.8. Test and Deploy
On a platform, faults and bugs frequently ruin the user experience. Testing is therefore an essential step in ensuring a hassle-free user experience. Once your NFT platform is operational, you may test various parameters. For instance, you may use quality testers to verify the usability, functionality, and other components of an NFT marketplace.
3.9. Promote & Gather Feedback
Since your marketplace is operational, the next step must include promotion and obtaining feedback.

To get the best result, promotion should begin far before the NFT marketplace launches. While developing your concept, you may engage with influencers to spread the word about it, post updates on social media, and ask consumers to participate as the first beta testers.

A complete strategy incorporating SMM, sponsored advertisements, influencer marketing, partnerships, and other techniques is possible using a limited number of marketing channels.

The most crucial duty after releasing the solution is getting user feedback. It would be best to comprehend what they like about the NFT marketplace, what they feel is missing, and how they would like to improve the platform.
3.10. Plan for ongoing development & support
You will be able to make decisions on how to establish and advance an NFT marketplace using the input acquired at the previous step. Even after it has been introduced to the market, improving the functionality, performance, and scalability of an NFT marketplace is a continuous effort.
4. Average cost & time to create your own NFT Marketplace
The truth is that no one can tell you the precise price of creating an NFT market because every NFT app or website has a unique set of needs. However, some specific information will enable you to estimate the typical cost of developing an NFT platform. Take a look at these points:
The development business that you work with for your NFT project
The software marketplace region
Your project's specifications
Technology integrations
Your NFT platform's UI/UX design
Integrations of third-party APIs
The presentation of several features
Computer stack
In addition, you may contact Synodus specialists to learn how much it will cost to create the NFT marketplace.
Final thoughts
The digital world will eventually contain a wide variety of tweets, works of art, creative elements, audio, and the contribution of NFTs to these digital assets is enormous. So now is the ideal time for you to dive into the NFT sea and establish your reputation.

Let Synodus help you create a team of NFT developers and quickly transform your company concept into a profitable reality!
We are sorry that this post was not useful for you!
Let us improve this post!
Tell us how we can improve this post?